If you have heard the term off gassing, you're probably wondering what does it mean? Sure, you might have a vague idea that it has something to do with a new car smell and something to do with VOCs (though, you might not know what a VOC actually is.) Off gassing is a real health threat and it's something that you have some control over in your home, so now is the time to really understand what is off gassing and how to prevent it.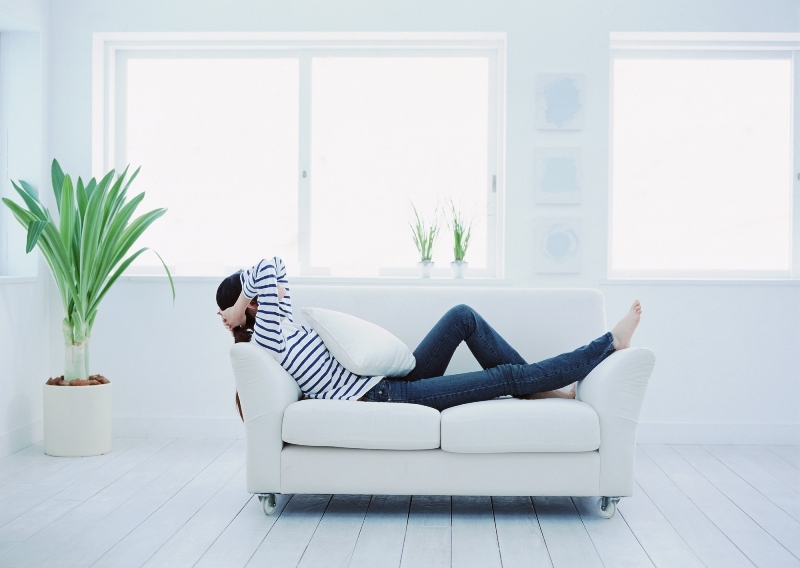 What is Off Gassing?
Okay, the first time you heard the term "off gassing," maybe it conjured up images of third-grade flatulence jokes. Seriously, we've probably all thought that at one time or another, so it's okay!
Also, off gassing can be spelled many ways. It all means the same thing, whether it's spelled:
Off gassing
Off-gassing
Offgassing
No one seems to be tied to a definite way of spelling it.
So, now that we've got the fart jokes out of the way and the confusion about spelling, here's what off gassing really is:
Off gassing is when volatile organic compounds (VOCs) are released into the air that you breathe.
VOCs might sound nice because they have the word organic in them. But they are not.
VOCs are incredibly small pieces of chemicals that come unattached from a material or product over time. When the VOCs unattach themselves, they become gases in the air. Off gassing VOCs happen in a wide array of products, including solid materials and liquid materials.
What are VOCs?
Volatile organic compounds can be all kinds of chemicals. There are thousands of chemicals allowed to be used in materials intended for use in your home, workplace or vehicle every day.
And many of them will off gas.
Among the biggest offenders, and the most widely discussed VOCs, are:
Formaldehyde
Chloroform
Phthalates
Acetone
Ozone
Ethanol
Chemical flame retardants
Methylene chloride
Benzene
Perchloroethylene (found in dry cleaning solutions)
Why does the term VOC include the word "organic?" Especially if VOCs are thought to possibly be bad for health? Organic doesn't always mean chemical-free, like we associate with organic foods or organic skincare products. In this case, a VOC contains the word "organic" because the chemicals contain a compound of carbon and will easily become a vapor or a gas.
Some VOCs are thought to be carcinogenic, which means they cause cancer.
Other VOCs are considered harmful when they mix with other chemicals as gasses.
Have you ever heard of smog? It's something that we're probably all familiar with. Smog is actually the result of VOCs combining with pollution in the outside air to produce smog, which affects air quality and concerns many about potential health risks.
This resource from the Centers for Disease Control (CDC) goes into much more detail the potential problems of chemicals.
Where Do VOCs Come From?
VOCs can off gas into your home, office or vehicle from many different materials. Some of the most common sources of VOCs are:
Paints and painting supplies
Furniture
Carpeting
Cleaning supplies
Craft or hobby supplies, including glues, adhesives, paint strippers, varnishes
Aerosol spray
Cosmetics
Building materials
Gasoline
Pesticides
Moth repellents
Copiers and printers
Burning wood, coal or natural gas
Smoking
Not all of these items will always off gas potentially harmful VOCs. For instance, if you used a non-toxic milk paint rather than a latex paint, you wouldn't have to worry about VOCs as much. If you brought in a natural sisal area rug into your home, rather than a wall-to-wall carpet of synthetic fibers, you dramatically reduce the potential of VOCs.
VOCs off gas depending on what a product is made from.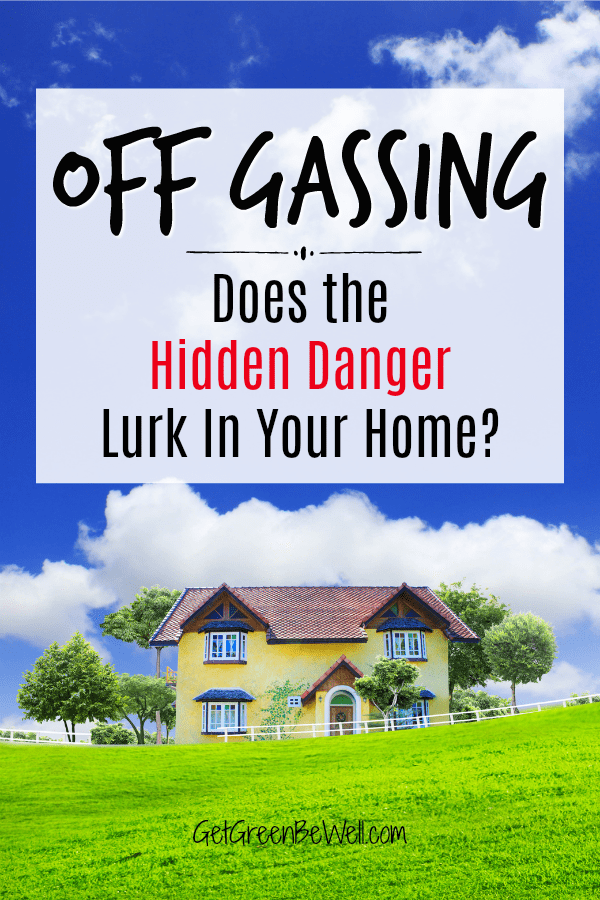 How Can I Tell if Something is Off Gassing?
You can't see chemicals coming out of a material or product in your home.
And trying to determine if an item is off gassing based on scientific testing is sketchy, at best, in a normal home setting. There are many companies that will help you test the indoor air quality of your home. (Here's my experience testing for off gassing formaldehyde in the RV where I was living.)
But to pinpoint one product off gassing certain chemicals? Now, that is not something that's entirely feasible from a homeowner's standpoint, both because of the lack of practical tests and the potential costs involved.
So it's usually based on a person experiencing health problems, or smelling an unusual smell.
An odor is not always a sign of an item off gassing. But it is often a sign. You know how a new car has that "new car smell?" Yep, that's off gassing chemicals. So much like you can smell the car, you might be able to smell an odor when a new item is brought into your home.
There is not one specific type of odor that you might recognize from off gassing chemicals. Odors range from sweet or metallic, to earthy or chemical-like. Every VOC is different, and everybody's reaction is different.
Or you might not smell anything at all.
Which makes things so complicated. And it is often not until you start feeling unwell or get sick that you might even start thinking that you've been exposed to off gassing VOCs.
Off Gassing Health Symptoms
Why would you have health problems from VOCs? Blame it on your indoor air quality.
Indoor air quality (IAQ) is a scientific determination of how healthy or polluted your indoor air is. The problem with modern society is that our indoor air quality keeps getting worse.
Why?
As homes become more energy efficient by reducing the amount of air that escapes from inside the home, that means that less fresh air can get inside the home to flush out the nasty chemicals. Which means our indoor air quality keeps getting worse as VOC levels accumulate.
Which might just be a reason why more and more people have allergies or asthma. It is estimated that at least one out of every 12 Americans has asthma. And many more people have indoor allergies.
Asthma and allergy flare ups are just one of the symptoms of being exposed to off gassing. Other short term health symptoms are:
Headaches
Dizziness
Fatigue
Nausea
Eye, nose and throat irritation
Problems with vision
Memory problems
Long term health symptoms from VOCs and poor indoor air quality are not conclusive. Potential health risks are thought to be:
Cancer
Respiratory problems
Heart disease
Kidney damage
Liver damage
Central nervous system damage
In fact, off gassing is such a health threat that NASA had to find a way to take care of the off gassing problem before sending astronauts to live and work in space. Scientists had to determine how to reduce VOC exposure levels in a space station that would never get fresh air. That's where the famous scientific studies came from that plants can actually help clean your indoor air. All of the findings were compiled in a book that I think everyone should own: How to Grow Fresh Air.


How to Prevent Off Gassing
There aren't a ton of ways to totally prevent off gassing. While it would be nice, it's just not the case. (Although there is a product that states it can help prevent off gassing from paint and building materials. I tried it out.)
Instead, the smart answer is to stop bringing products indoor that will off gas. Or to remedy off gassing from bringing in more fresh air. Here are some examples of how to prevent problems from off gassing:
Avoiding Off Gassing Products
Choose cleaning supplies made with natural ingredients rather than synthetic chemicals. Vinegar is one of the best natural cleaners, and I have a tutorial on what vinegar is best for cleaning. While you can buy non-toxic and natural cleaning supplies at the store, they are surprisingly easy to make at home, too. Check out these recipes for a no streak homemade glass cleaner spray, all natural kitchen cleaner, natural odor eliminator, and how to use vinegar to clean a toilet.
Choose furniture made from natural materials. Adhesives used in MDF, particleboard and other materials can be a source of off gassing. So choosing real wood furniture, or furniture from metal, which doesn't off gas.
Only choose Low-VOC or No-VOC paints. There are plenty of options for paints that have way less chemicals off gassing. But do keep in mind that paint can be called Low-VOC or No-VOC because the base of the paint doesn't off gas, but the tint added to it might be a major offender for off gassing. So be sure you know what you're buying.
Check out our essential guide to allergy friendly flooring, which includes lots of options for floors that contain low- or no-VOCs.
Don't smoke. Case closed. And avoid smoking areas if you are a non-smoker. Which means don't let people smoke in your home or at the entrance to the buildings where you work. Secondhand smoke is just as toxic for non-smokers as it is for those who are doing the smoking.
Avoid heating from wood burning fireplaces, natural gas or coal-burning stoves, etc. Consider electric heat, especially radiant floor heating.
Getting Rid of VOCs from Off Gassing
Use air filters to scrub your indoor air and remove VOCs. Not all air filters are created equally. You want the best air filter that will remove the smallest particles possible. So you'll probably need to pay a little more, but it will be worth it.
Open your windows and doors. Don't do this during prime allergy season, or when there is smog. But if the air quality outside is good, get some fresh air inside to push out the nasty VOCs.
Use products that contain high levels of VOCs (think paints, paint strippers, varnishes, stains, etc.) outdoors or in well ventilated areas.
Buy just-enough of the high-VOC products that you use. For instance, if you use a paint stripper for a DIY project, don't buy the entire gallon of it just because it's a couple dollars more. Storing these products, even if they are in a garage, can release VOCs into the air that you don't want.
Put items that you know will off gas outside. Getting new flooring or new carpeting? Or new kitchen cabinets made from MDF? Store it unwrapped outside for as long as you can. Maybe on a covered porch, or in a garage with the door open. Your goal is to get as many of the chemicals out of the product as you can before brining it into your home where it will get into your indoor air.
High temperatures and increased humidity are thought to off gas items more quickly. Many people think that putting a mattress, carpet, furniture or other items in direct sunlight will bake out the VOCs even faster. Keep in mind, you'll need to do this for a bare minimum of a few hours, with optimal results from days or weeks of off gassing in the sunlight or at high temperatures.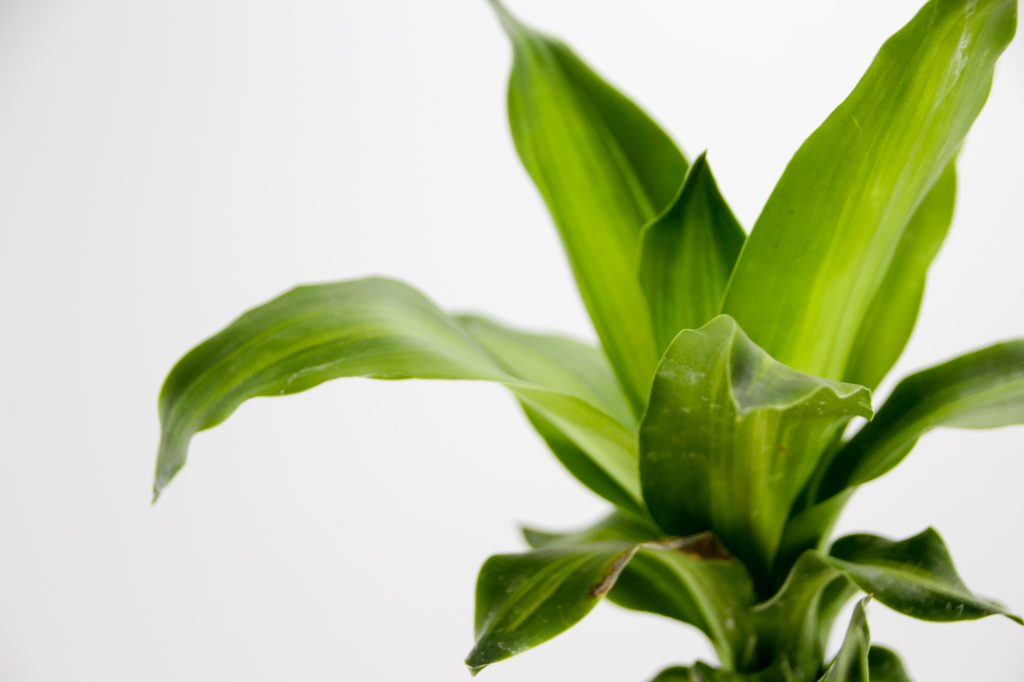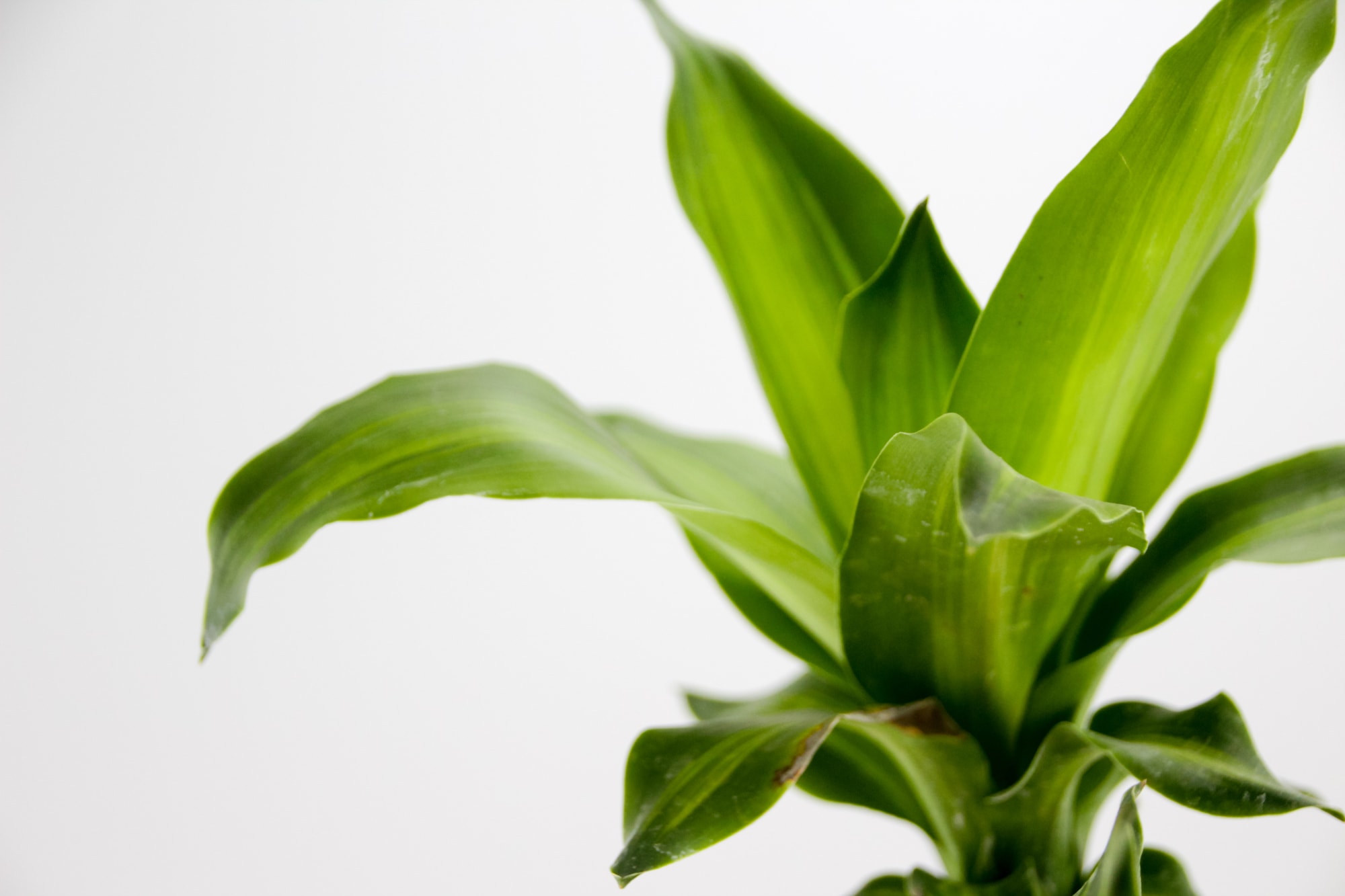 Get as many plants as you can inside. Choose houseplants that are known to help clean your air. The more you have throughout your home, the less VOCs will be in your indoor air.