Refresh your room without bringing in toxic chemicals when you use these best zero VOC paint options.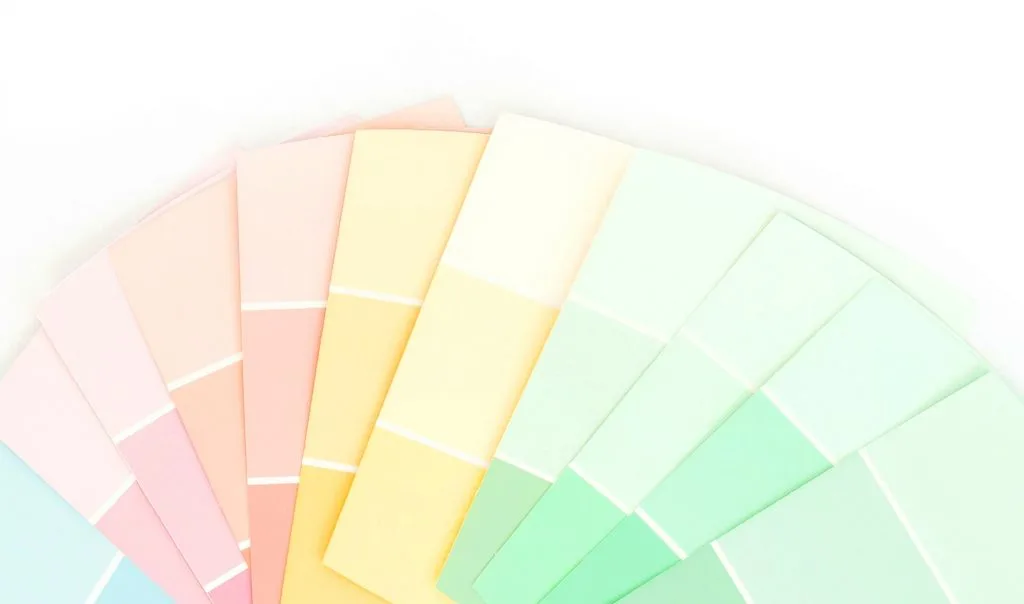 Painting a room is one of the easiest ways to change the look and feel of your home. While you bring in pretty color, make sure that you don't unwittingly add a TON of nasty health hazards.
Did you know that new paint smell generally is not a good thing?
It's just like a new car smell. That smell is actually VOCs off gassing into the indoor air. Which, of course, greatly diminishes your Indoor Air Quality.
What Does VOC Mean in Paint?
When you see that a paint doesn't contain any VOCs, what does that actually mean?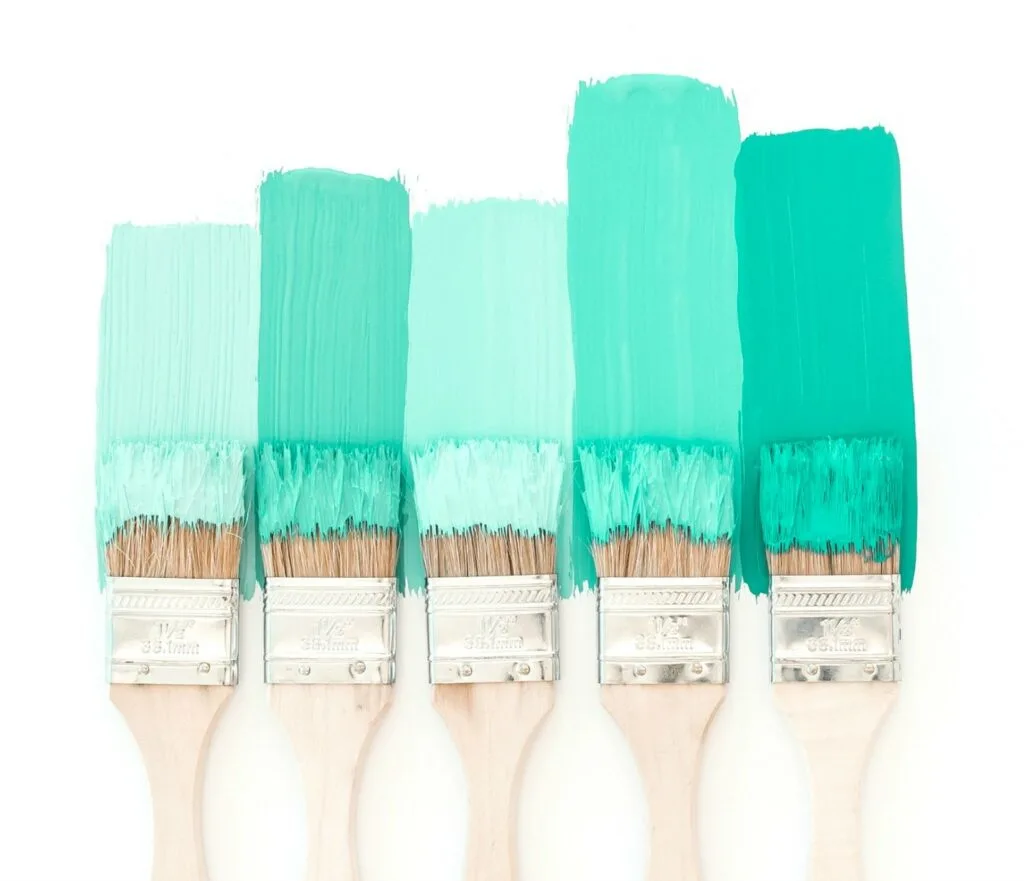 VOC is the abbreviation that stands for Volatile Organic Compound. A volatile organic compound can be one of many different types of chemicals that can detach from the product, known as off gassing, and be released into the air.
Not all VOCs are bad. In fact, there are plenty of good VOCs in nature, such as peeling an orange and releasing VOCs.
However, when most people are concerned about VOCs, they are concerned about the chemicals that are known to or thought to cause health problems.
These VOCs include:
Formaldehyde
Toluene
Benzene
Ethanol
Among many other types of chemicals, too. Which is why so many women strive to find low VOC paint during pregnancy (although zero VOC would be a much better choice!).
Is Zero VOC or Low VOC Paint Always the Best Option?
Today you can go in just about any major retailer and get paint that claims Low-VOC or No-VOC. And you'd think that would be a good thing.
Not always.
A paint can be considered Low-VOC or No-VOC and still be toxic.
Shocking, but true.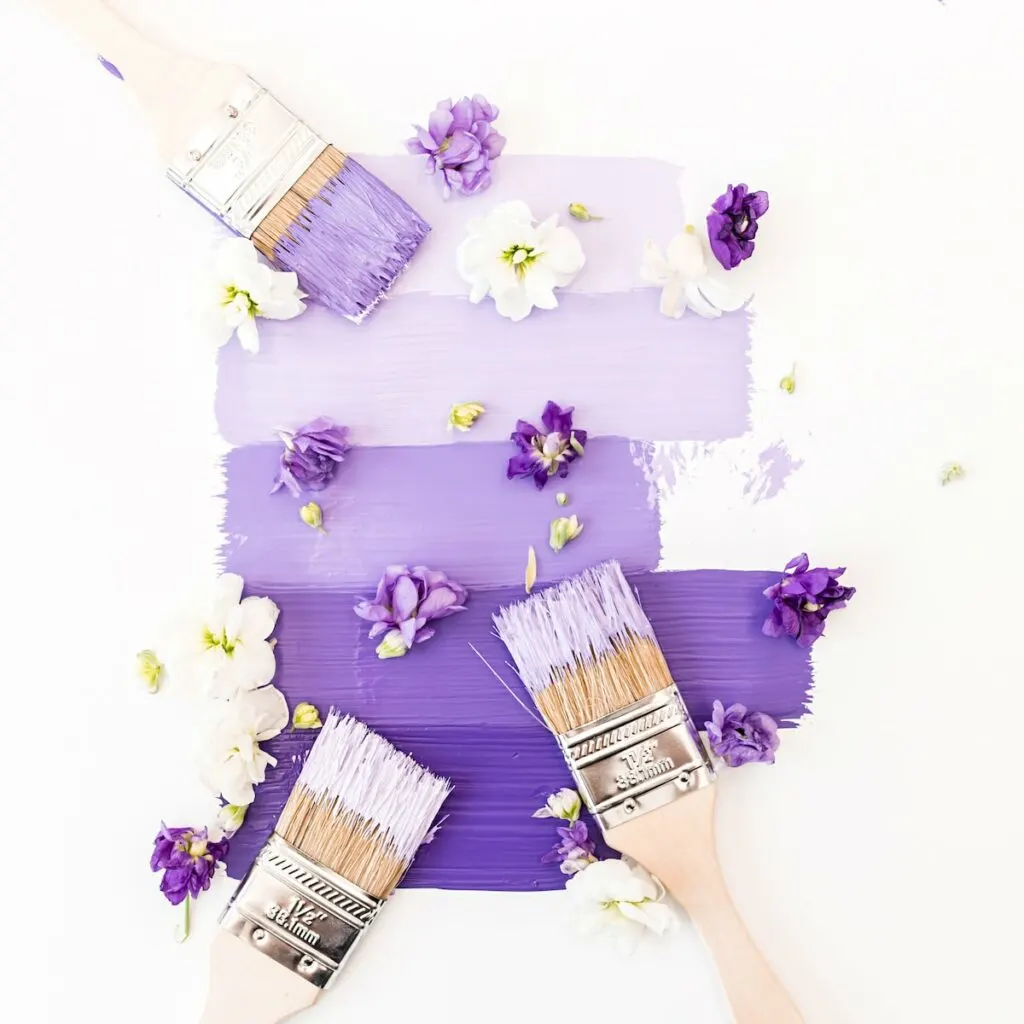 Color Matters
Manufacturers can sell a paint and claim that is is Low-VOC or No-VOC. However, that might not include coloring the paint. Which, of course, is the whole point of paint.
The tints used to make paint colorful can actually pack a pretty hefty punch of VOCs into the product.
So when you look at paint labels, see if the marketing claim refers to just the paint base or the paint plus coloring.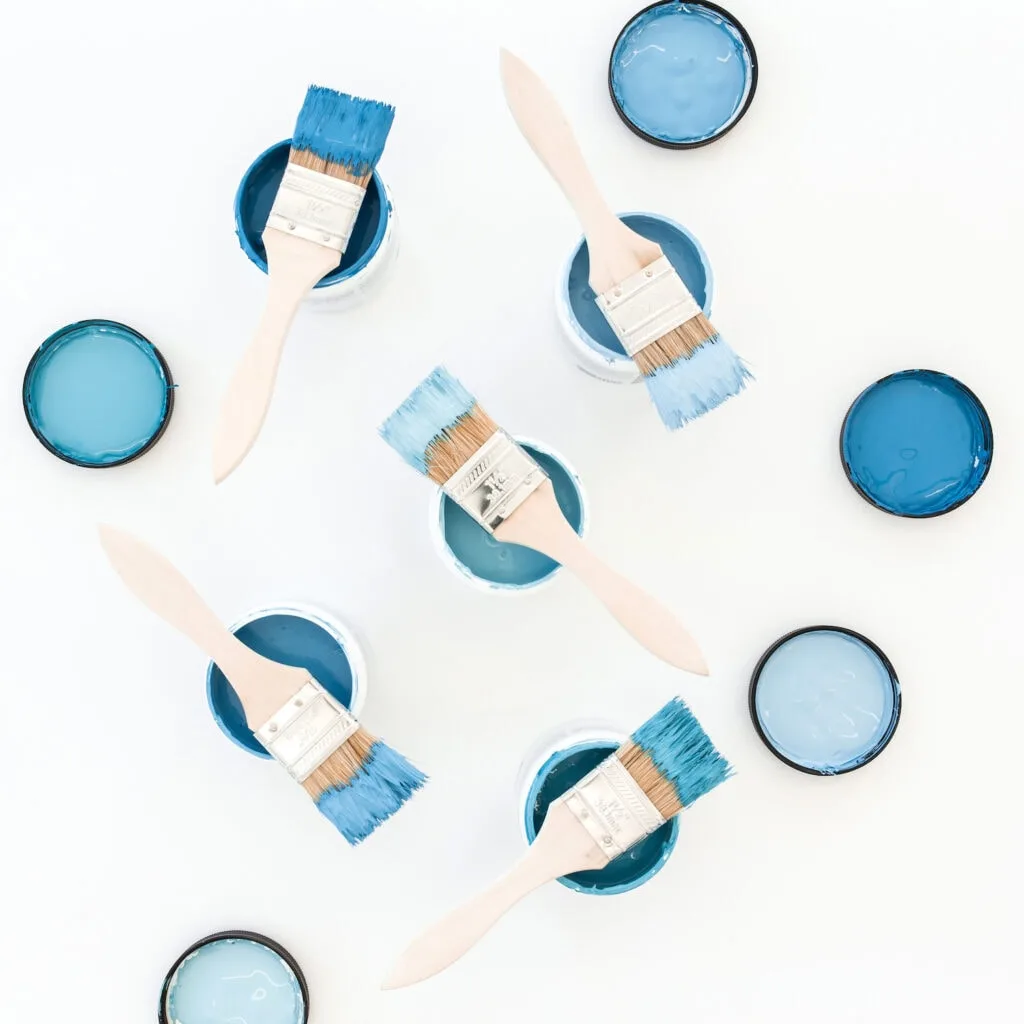 You are probably asking yourself if white paint would have less VOCs from tinting compared to colored paint. No, tints are used in all paint colors, even white. So don't think that by asking for white paint you avoid problem chemicals.
What Other Ingredients Are There?
The paint and color could be considered Low-VOC or No-VOC, but the product uses a variety of other toxic chemicals.
It's easy to remove VOCs from a product only to add other toxic chemicals instead.
Just because a label says zero VOC doesn't make it safe.
Plus, zero VOC and low VOC paints can have things such as mildewcides in the mixture, which are chemicals designed to kill mildew and mold. Sounds like a good thing, but you just have to make sure what chemicals are used to achieve those results.
Keep in mind VOC levels in paint can be different than what is said on the can. A paint can be called Zero VOC but still contain VOCs by law. Federal guidelines state that Zero-VOC paint can have up to 5 grams of VOCs per liter (5 g/l).
Pin It to Save for Later!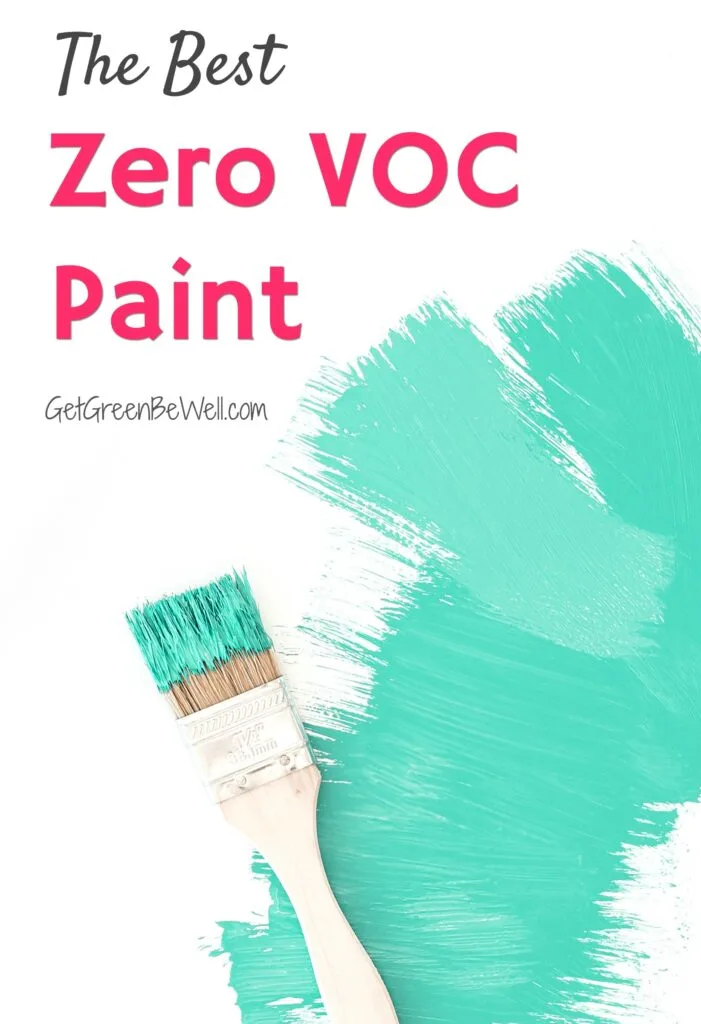 No Odor Paint Isn't Always a Good Thing
Here's the thing – NO paint odor DOESN'T mean NO nasty chemicals!
Perhaps the most ironic thing is that homeowners have been fooled into thinking that getting rid of the new paint smell means their exposure to nasty chemicals has stopped.
Nope.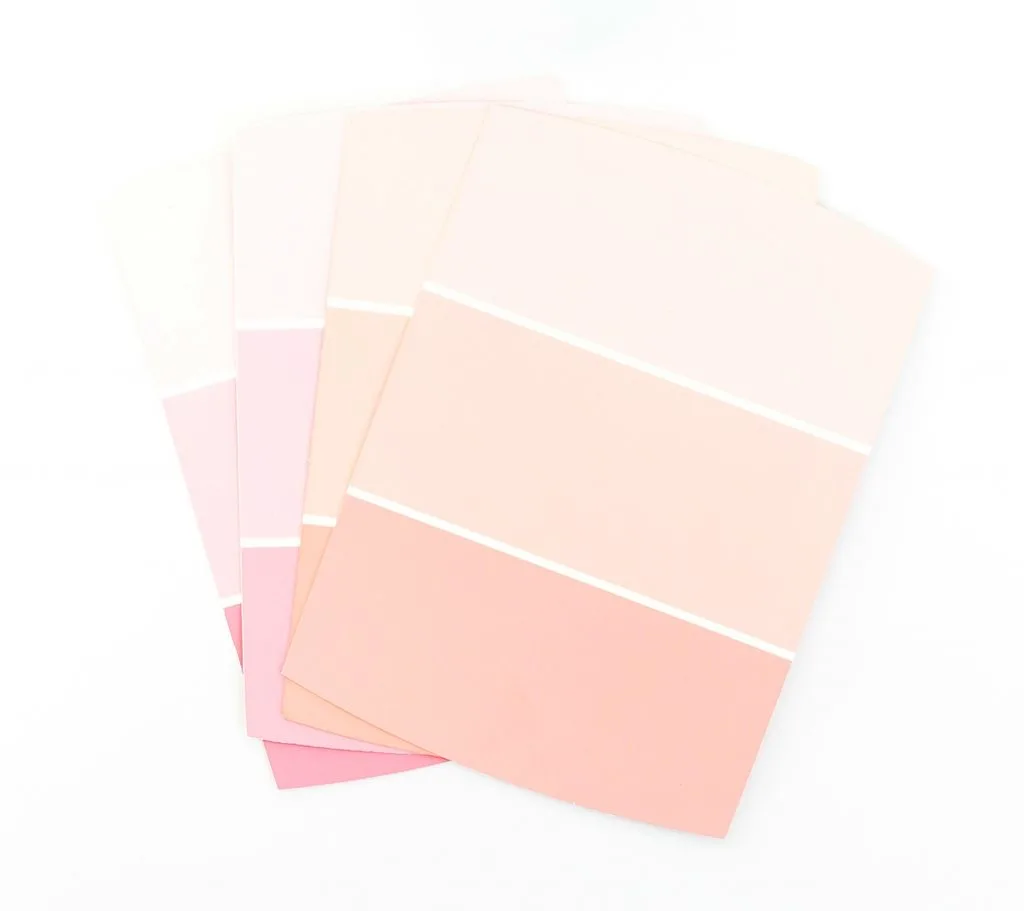 Buying a paint that promises no odor doesn't help you in any way. In fact, even more chemicals can be added to the paint to make the odor disappear.
Sure, you can eventually get that new paint smell to disappear after airing out the house. But, after the tell-tale smell is long gone, bits of chemicals and VOCs are still coming off into your indoor air from paint. Even if you don't smell it.
Best Zero VOC Paint Brands
I always recommend to look at a company's overall commitment to your health through the products that they sell. It tells you a lot about where they are coming from and their values.
Whatever paint company you choose (and maybe you don't even go with one of these brands), keep this in mind: Latex paint is always better than oil-based paint when it comes to health.
Oil-based paints have a much higher amount of toxins and chemicals in their ingredients with petroleum-based solvents as a carrier.
Also, here's a big plus: Once you know what color you like, you can just order these paints online and have them delivered right to your door! No standing around a paint counter waiting until someone gets to you amongst the crowd and then you have to wait until the paint is mixed.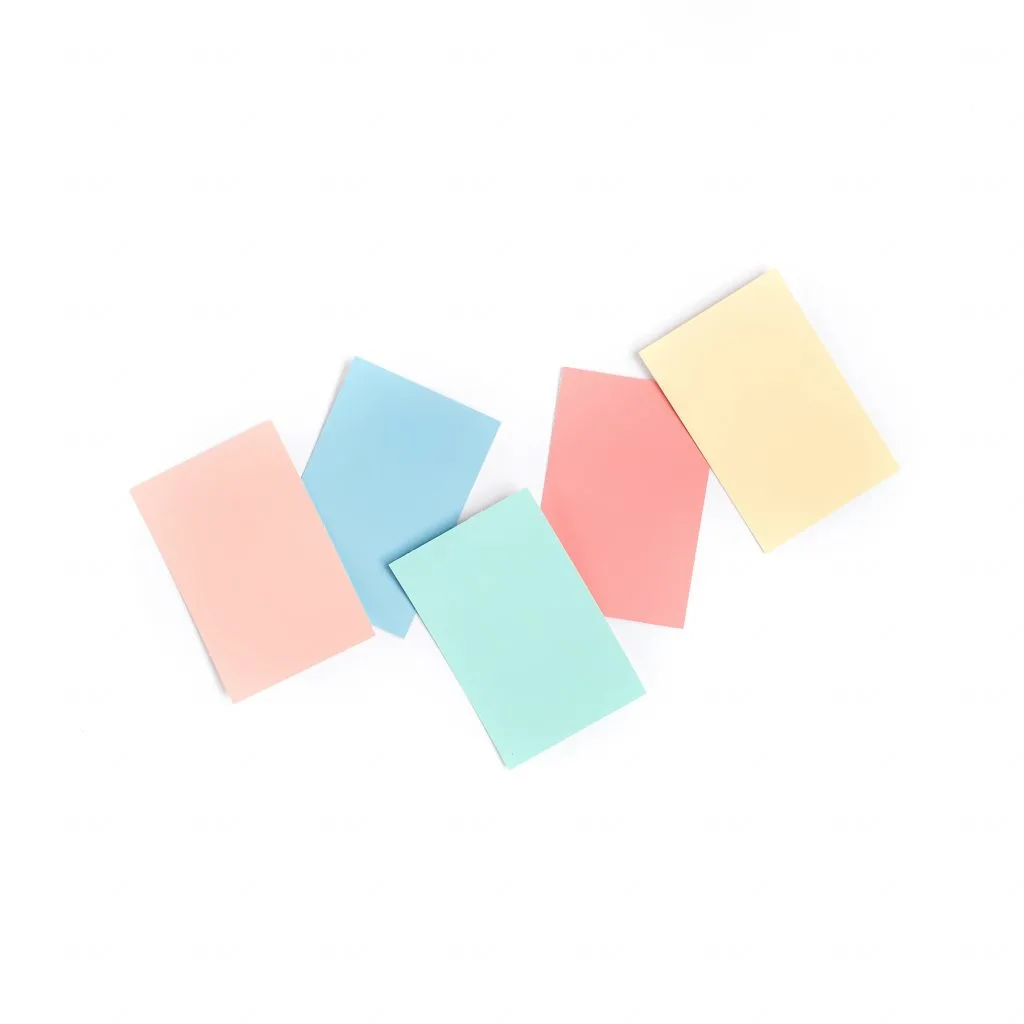 ECOS Paints
This company has been around for more than 30 years and is a favorite among homeowners looking for non-toxic paints. I used ECOS paints in several rooms in my house and absolutely would recommend it!
I normally can't tolerate any paint smell, even zero VOC paint. Yet the ECOS paints didn't affect me! There was a very slight odor, but I could tolerate it fine. My husband usually does most of the painting at home, and he has had problems with much of the paint we tried. Yet he was in the basement using ECOS paints all day and said he never got a headache or felt weird from painting. The smell didn't bother him at all.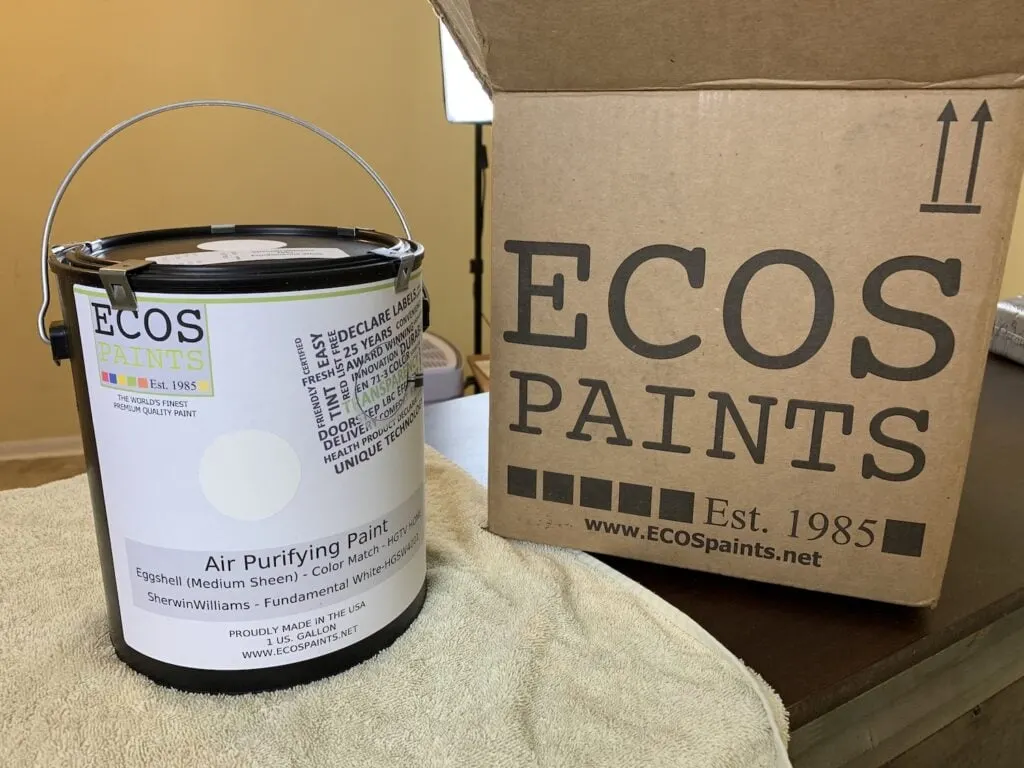 ECOS offers paints, primers, stains, varnishes, concrete products and more.
I love that they offer free color samples. You can get color cards, or order small samples of their paint colors. They also have their own paint fan deck so you can choose from their many colors.
Plus, they will color match any paint brand color (just not for sample sizes). I had this done to match both a Sherwin Williams color and a Valspar color and the paint match was right on.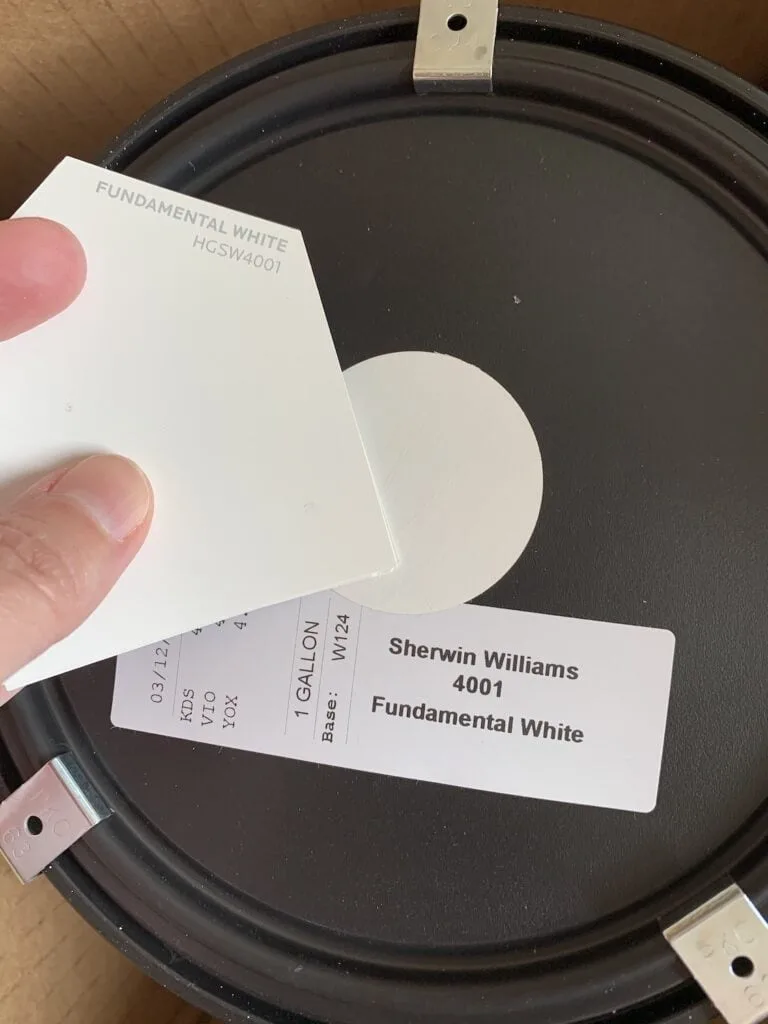 Among their interesting products is Air Purifying paint. After the paint has been applied (there are a few different varieties), this product promises to neutralize and absorb formaldehyde or chemicals, pollutants, solvents and VOCs that are in your indoor air, even ones that aren't part of the paint.
This is the paint that I used, and I had no problem with the odor or the coverage. It went on well, covered in two coats, and we are very happy with the finish.
AFM Safecoat
I have used this product. I have to admit, it's among the best when it comes to zero VOC paint and other non-toxic painting products. They have every type of paint, sealer and product that you might want.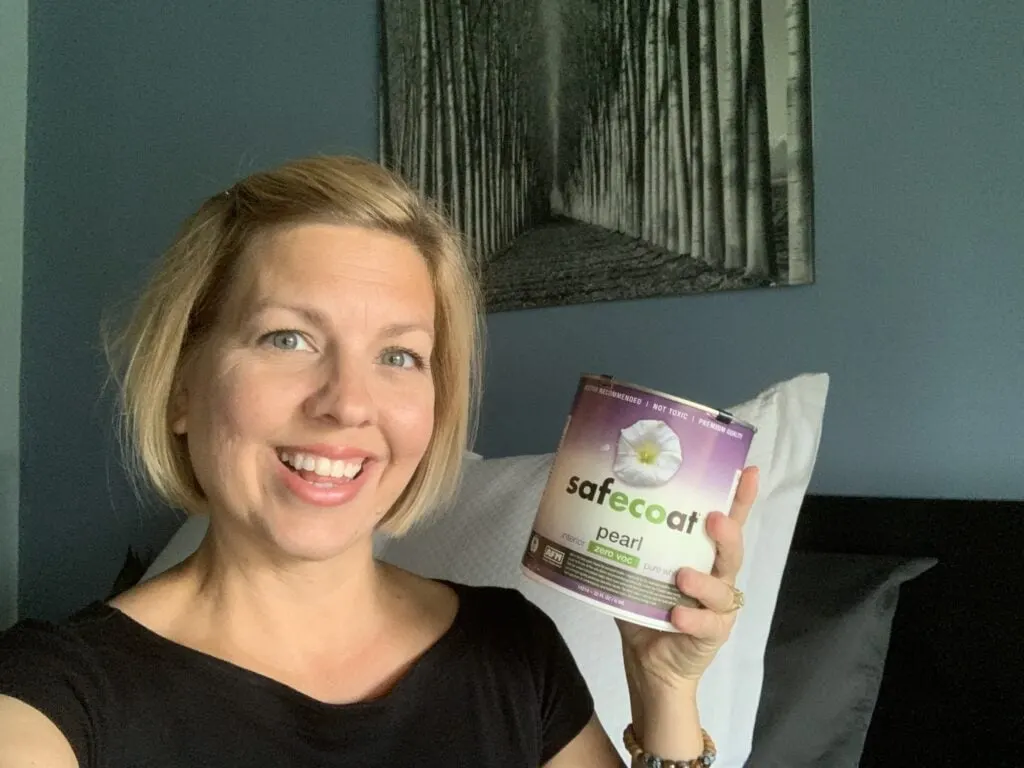 However, it does have a smell (here's my review about using SafeCoat primer). Just because something smells bad does not mean that it is bad for you. And that's what happens with AFM Safecoat.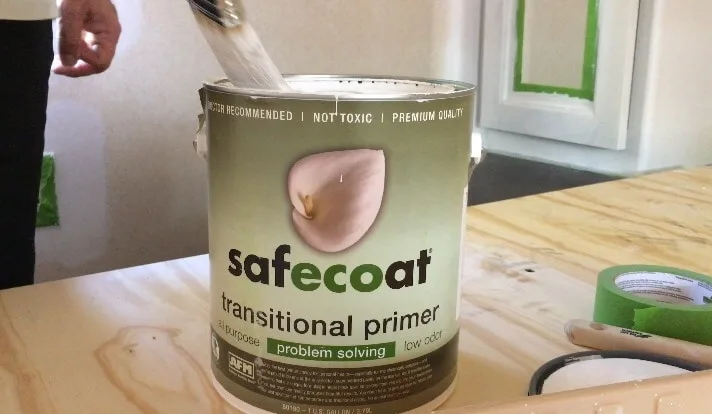 You can get samples ahead of time to see if you tolerate the smell.
If you are not sensitive to smells, or can have someone else paint with this brand while you are out of the house, it's a great brand to try. It can even be ordered on Amazon.
See my video review:
Green Planet Paints
Using mineral clays and plant oils, Green Planet Paints exceeds industry standards when it comes to non-toxic, chemical-free paint.
Paints, stains and sealers are available with no VOCs, preservatives or biocides. Green Planet Paints are a true No-VOC paint, even after color is added.
The eco-friendly paint even takes their raw materials as cast-offs from other product manufacturing processes so that nothing goes to waste that could be saved and used in a sustainable way.
Bioshield
This healthy living paints company offers an array of different types of paint, stains and and enamel, all with zero-VOC and no solvents.
Among them are clay paints and solvent-free wall paints. Even paints used specifically for bee hives (Bees are apparently very picky about being near chemicals normally used in paints. These paints allow painted bee hives to have no chemicals, so you might like to try them, too!)
Bioshield uses naturally-derived raw materials, including citrus peel extracts, natural pigments, tree resins, seed oils and more.
Benjamin Moore Natura
This paint is easier to get on short notice. Chances are, you can find a Benjamin Moore store or retailer near you.
Natura is the Benjamin Moore no VOC paint and has zero emissions. The 100% acrylic paint is CERTIFIED Asthma & Allergy Friendly.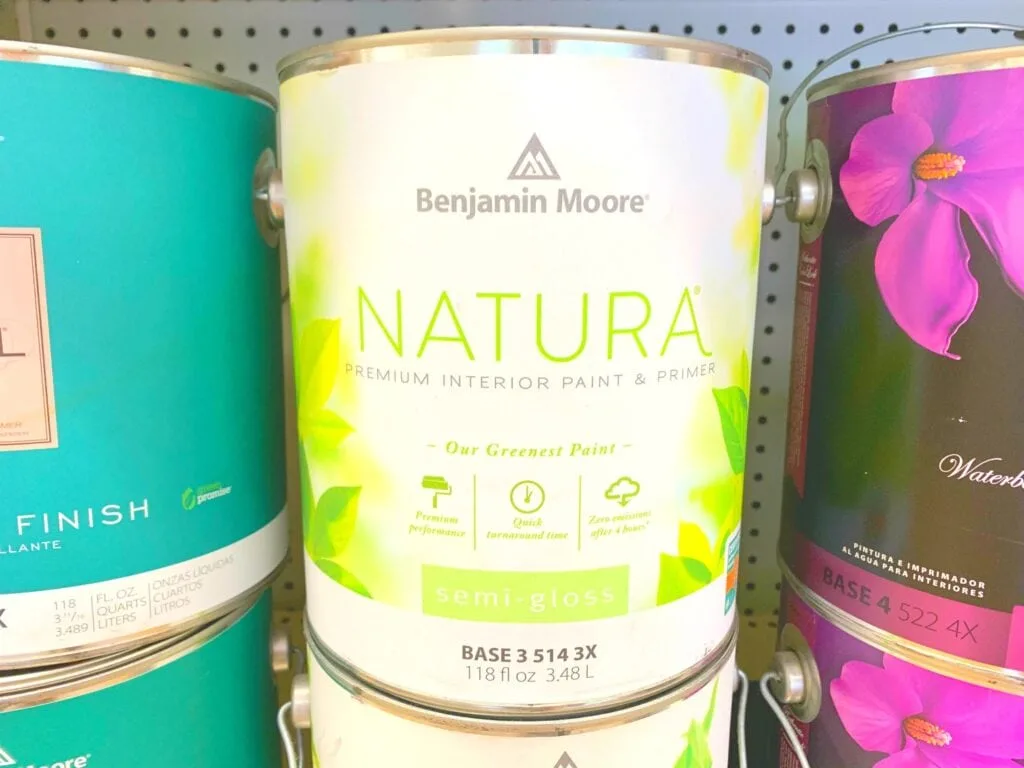 Benjamin Moore says they were the first company in the U.S. to introduce a zero-VOC waterborne tinting system so that their zero-VOC paints remain zero-VOC even after being tinted.
Sherwin-Williams Harmony Interior Acrylic Latex
Another product that is readily available in stores, Harmony is Sherwin Williams zero VOC paint formula.
It uses sunflower oil and soy, among other ingredients, to make a paint that is better for indoor air quality. In fact, Sherwin-Williams says that Harmony will actually reduce odors and formaldehyde in rooms.
However, Harmony has additional ingredients added which inhibit mold and mildew growth. Other natural paints don't use these ingredients. So it depends on what you are comfortable with.
Old Fashioned Milk Paint
Made with dried milk protein, these types of natural paints have been used since man started adding color to his home. Yep, they've been used for thousands of years.
Old Fashioned Milk Paint has been making the naturally safe product since 1974.
A combination of milk protein, lime and a natural pigment offers a muted color that will last (no, it won't wash off the walls or start dripping down if it gets wet!).
EarthSafe Finishes
A VOC-free paint that has no heavy metals. EarthSafe Finishes has a wall paint, but what makes them unique is that they also offer paints designed for crafts, small projects and furniture upcycling.
Check out their chalk paints with no fumes. Plus, they have a Baby Safe Finish, too.
Earth Pigments
These natural Earth Pigments can be mixed into milk paint or other products. This is more for a serious DIYer who wants only natural colors.