Getting rid of clothes and want to try to make some money from selling your clothing online with ThredUp? Consignment stores are the best way to easily get money for your old clothing. What if you don't have a consignment store near you, though – or the time to go to a thrift store? ThredUP is an online consignment store offering to buy your clothing and sell gently used clothing online.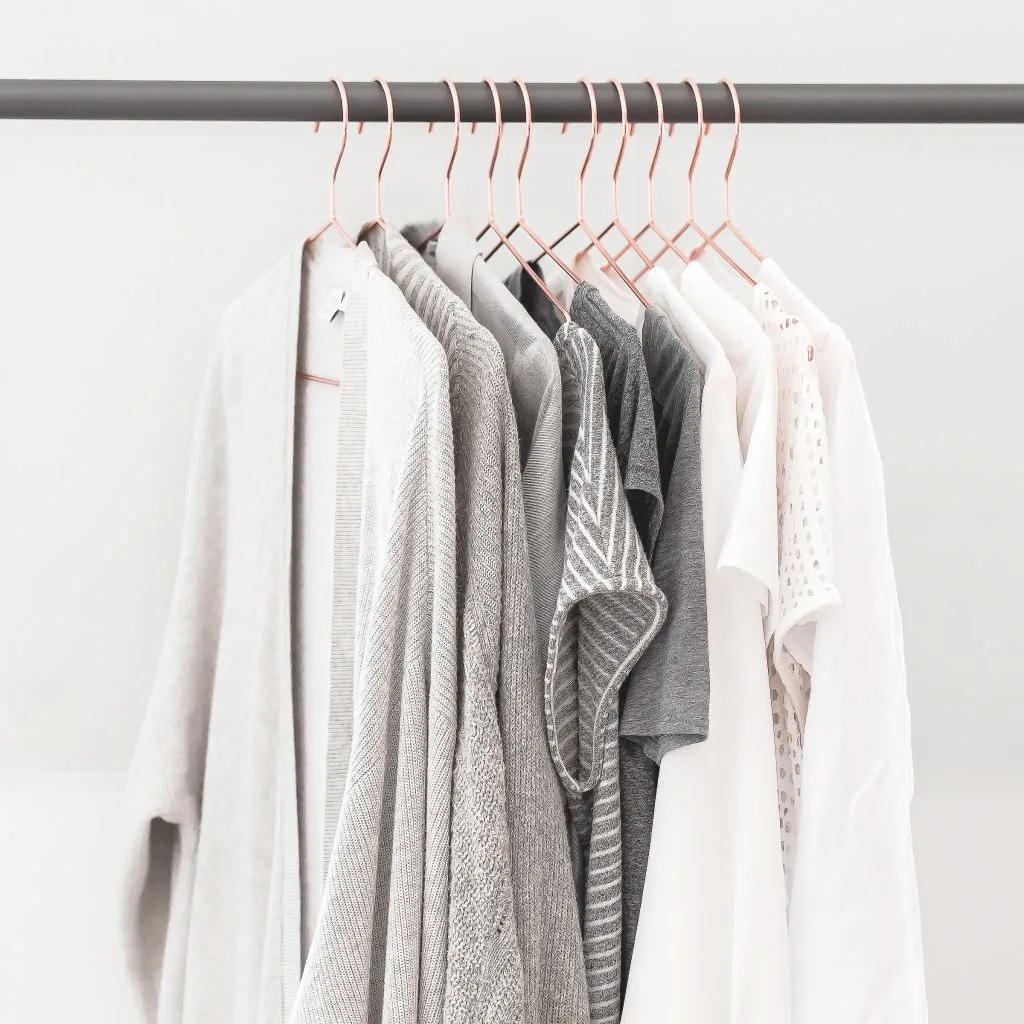 But is thredUP worth it?
After I saw the online resale shop promoted on nearly every blogger's site that I knew, I was intrigued. Why were so many people suddenly writing about thredUP clothes and how wonderful the online consignment store was?
So I decided to do a thredUP review that wasn't sponsored.
I had a lot of really nice clothes that I no longer fit into anymore and I wanted to make some money off of them. So I decided to try to sell clothes to ThredUp. Here's what happened.
This article has been updated most recently in March 2021. Over the years, there have been more than 200 comments of real-life ThredUp reviews from other people who sold clothes to thredUP and how much money they made. Be sure to scroll down and read their comments, too!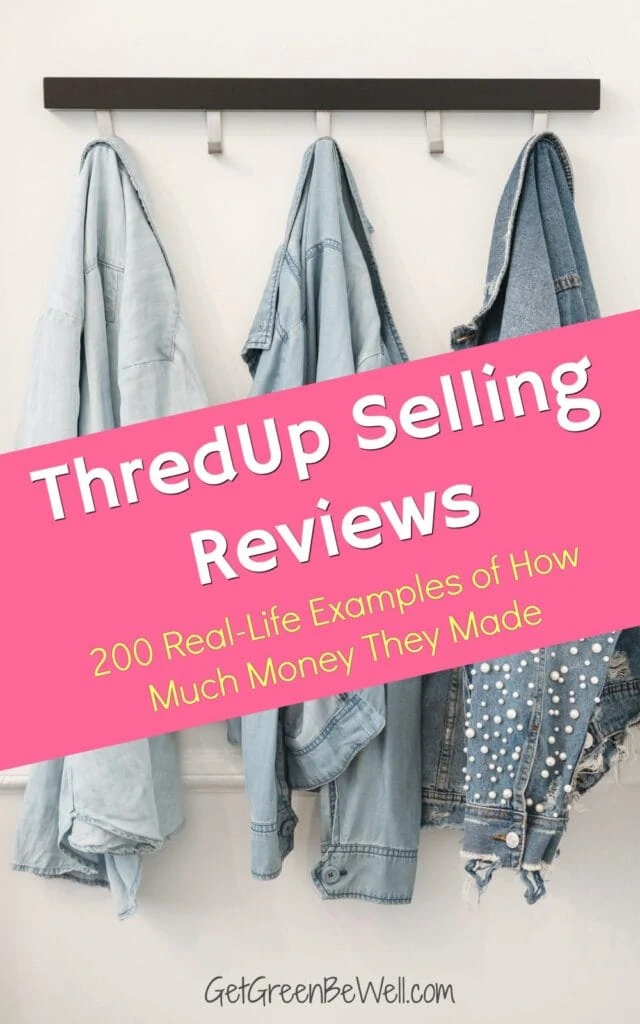 ThredUP Consignment
I tried selling some of my Express clothing on a private Facebook group for my HOA community. A few things did sell for about $30-40 profit. I sold Forever 21 dresses for $5 each, and my Express clothing for $10 each.
There was still a huge pile of clothing left, though, including Express pants, shorts, tops and more. And it was all in really good shape. Some stuff was barely worn. I am pretty gentle with my clothing. In fact, there are still things from high school in my closet that I can wear. That's how little wear and tear my clothes get. Especially my dress clothes (I work from home after all. My dress pants might get worn 10 times a year.)
I wanted to make some money from selling my clothes. That's when I heard about ThredUp.
What is ThredUp?
Before I start telling you about my experience selling clothes to ThredUp, you might be wondering what ThredUp is.
ThredUp is an online thrift store. Or you might call it an online consignment store. Either way, it's a website that buys used clothing from you and sell clothes to buyers online. You can just sell to the website, or you can just buy from the ThredUp thrift store. You don't have to do both.
You can buy discounted clothing via their website, www.ThredUp.com, or via the ThredUp app.
It is a sustainable way to buy clothes, since you are purchasing previously worn clothing.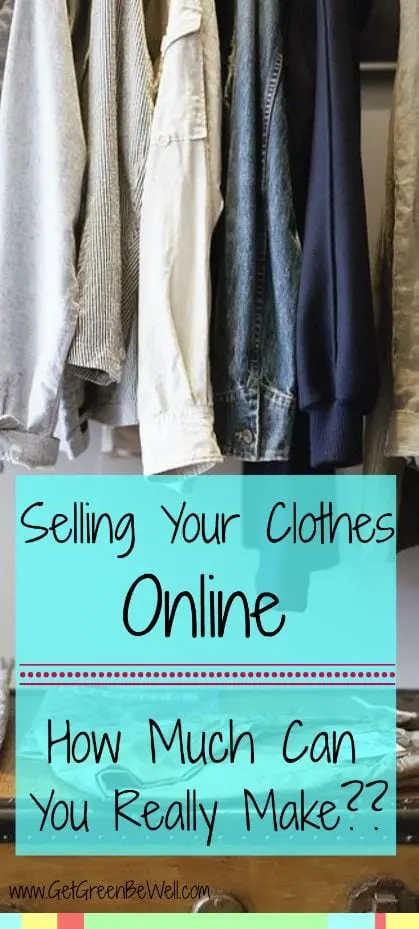 Selling Clothes on thredUP
So, I ordered a free Clean Out bag to sell my clothes to ThredUp. (In April 2020, the Clean Out bags or mailing label for your own box are free. However, the secondhand resale shop once charged for these bags. So be sure to look on their site to see their current policy, which changes frequently, in case there is a ThredUp clean out kit cost.)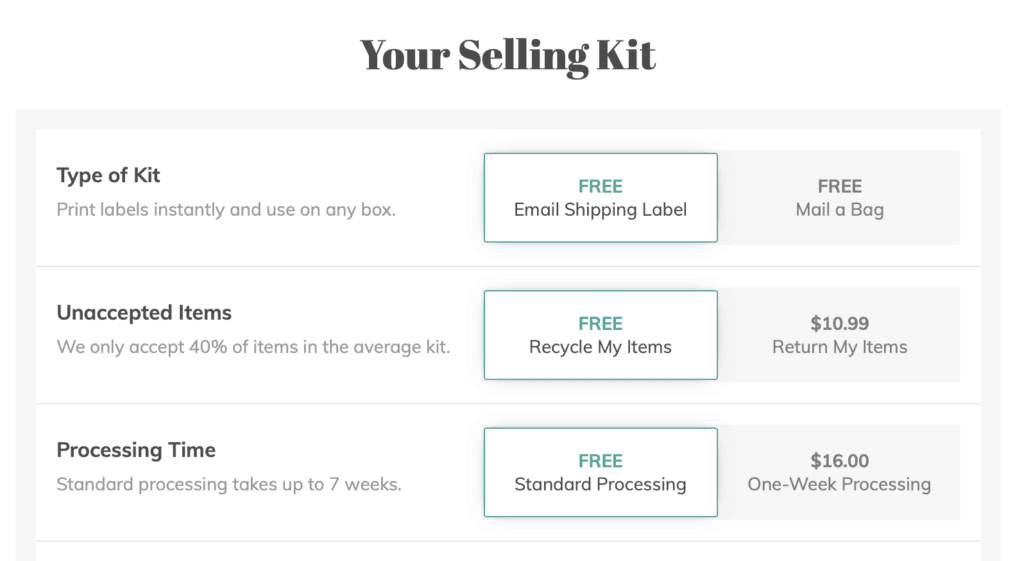 I filled the Clean Out bag with what I couldn't sell on my own and hoped for some money for selling my clothes. I knew that ThredUp is very picky when it comes to accepting clothing, but they don't send your clothing back that they won't sell unless you pay them a fee. For instance, I had some clothes from Synergy Organic Clothing, too, but I knew (based on thredUP's guidelines) that there was likely no way they'd take them. I decided to keep those items to donate to charity instead.
ThredUP will take women's clothing; children's clothing – both boys and girls; handbags; shoes; plus size clothing and maternity clothes.
How Does ThredUp Work?
Once you decide to sell your clothes to the online thrift store, you will request a ThredUp Clean Out Bag. This is a large bag that they send you that you will stuff with all of your clothes that you want to try to get money for. Alternatively, you can use your own box and request a free mailing label to send them your clothes. Up to 15 lbs. can be in each package.
Not all of your clothes that you send to ThredUp will be bought. In fact, ThredUp clearly states that with their Quality Standards they only accept an average of 40% of clothing sent to them. So your odds of actually making money on a piece of clothing is 4 in 10. While you might *think* that your clothing will definitely be accepted because it's in mint condition, don't be so sure. (You're definitely going to want to read all of ThredUp reviews in the comments section for real-life stories about this!)
Will you get back the clothes that ThredUp doesn't accept? No, not unless you pay for the option, which is $10.99 (April 2020 pricing). Otherwise, the great quality clothing that they say they won't take will be given to other sellers to sell, or used in their ThredUp Rescue Boxes. Poor quality clothing will be given to textile recycling partners to recoup money.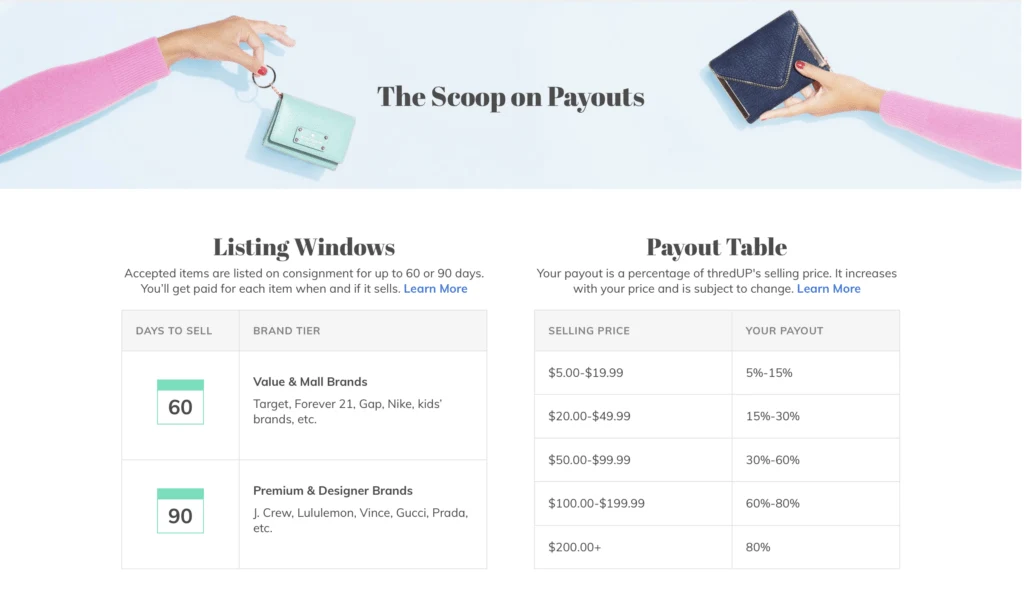 Clothing that is accepted for sale will be on consignment for up to 60 days (for what they call Value or Mall brands) or 90 days (for Premium and Designer brands).
You get paid if your clothing sells.
What if your clothing doesn't sell? What does Thredup do with the clothes?
You can choose to reclaim your clothing. Otherwise the clothing becomes the property of ThredUp.
ThredUp Estimator
When I sold my clothes to ThredUp, there was no examples of the payout. Now, there is now a Payout Estimator on the thredUP website. It gives general examples of what you could expect to receive from selling your clothing.
I think you'll be shocked if you put in some of your clothing brands into they calculator and see how much is being offered. In a search during April 2020, here's what the ThredUp Payout Estimator was saying:
JC Penney Khaki Shorts: $0.48
Old Navy Jeans: $0.90-$1.47
Express cardigan sweater: $1.08-$1.26
LC Lauren Conrad Casual Dress: $1.92-$2.43
Athleta Active Pants: $7.09-$7.87
Calvin Klein Cocktail Dress: $11.88-$15.00
I can't fathom getting paid $1 or $2 for a piece of clothing rather than donating it in my community to an underprivileged women trying to reenter the workplace.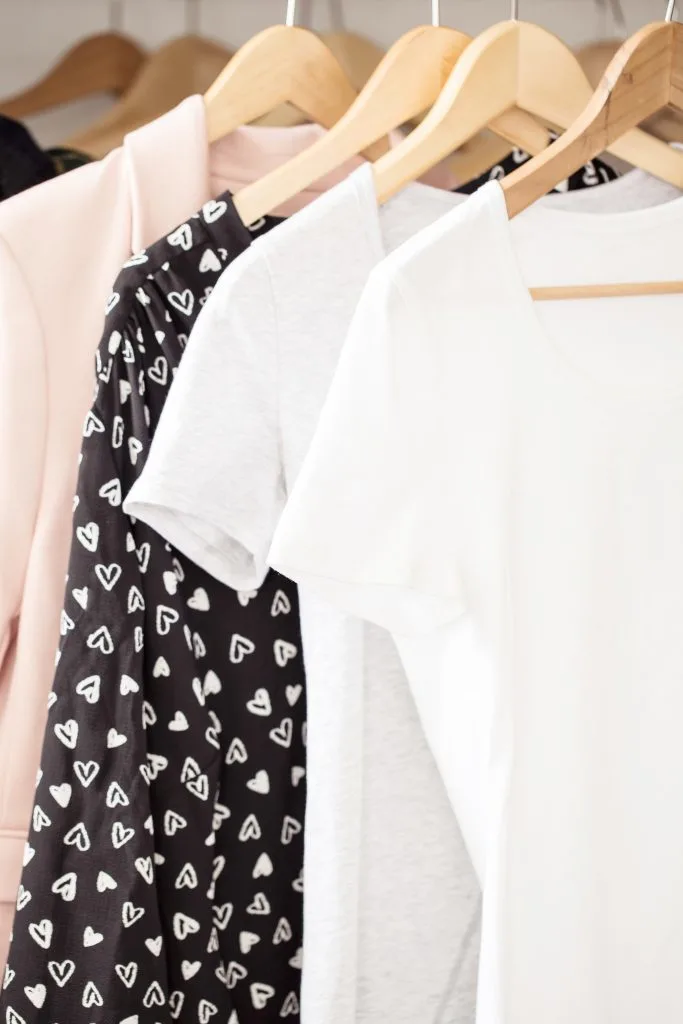 ThredUp Processing Time for Clean Out Bags
After I sent in my big bag of a clean out kit, I waited. And waited. And waited.
Yeah, it took about 30 days. I sent my bag in on August 6. My credit wasn't processed until September 10.
Over the years, nothing has changed. In fact, it might take even longer for ThredUp to process your donation.
As of April 2020, ThredUp processing times are up to 7 weeks. That's almost 2 months before you even know if you can make any money! Of course, if you want to pay the company some money, they'll let you know sooner. If you want to pay $16, then your clean out kit will be processed in one week.
Does ThredUp Sell Shoes?
Yes, they do!
ThredUp takes shoes, including women's and kids. For children's shoes, they take both boys and girls.
I've personally found quite a few good pairs on never worn Vionic shoes on the site. Just like everything, their shoes used to be a better value. Now a lot of the shoes I like are about the same price as I could get on the company's website with a good sale.
Does ThredUp Take Men's Clothes?
After seeing how awesome the clothes and shoes are that come in the mail from ThredUp, my husband often asks if he can buy clothes on the consignment store.
Unfortunately, no he can't.
ThredUp does not take mens clothes or shoes, so they won't pay for men's clothing and they do not sell men's clothes. I don't know why they don't sell men's clothes. Maybe men just don't shop as much online? I think it's a wasted opportunity for donating clothes.
ThredUp Payout Options
If your clothes do sell, you can get your payout in three different ways (after a 14 day window has passed):
PayPal credit (with a 2% processing fee deducted)
Cash back via Stripe
Shopping credit at partner brands, such as Athleta
Related Posts:
ThredUP Reviews for Selling Clothes
After I sent in my bag and waited for a while, I was shocked at the payout they said I would get. My massive polka dot bag of high quality, name brand clothing only scored a grand total of $7.40 of thredUP credit (back then, they used to give you credit in the store as an option). That's all.
WHAT?!?!?
Yeah, I was pretty upset.
That's less than $2 per item.
Here's what was accepted – only 4 items.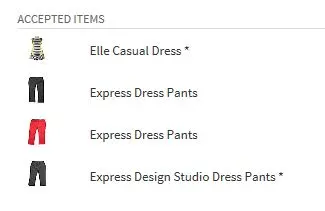 For less than $8, I would have rather donated all of my things to a local thrift store who could have made three times that money for worthy programs for the needy.
The amount was truly an insult.
Especially when the pants were now selling for $18.99 (that's just ONE of the items):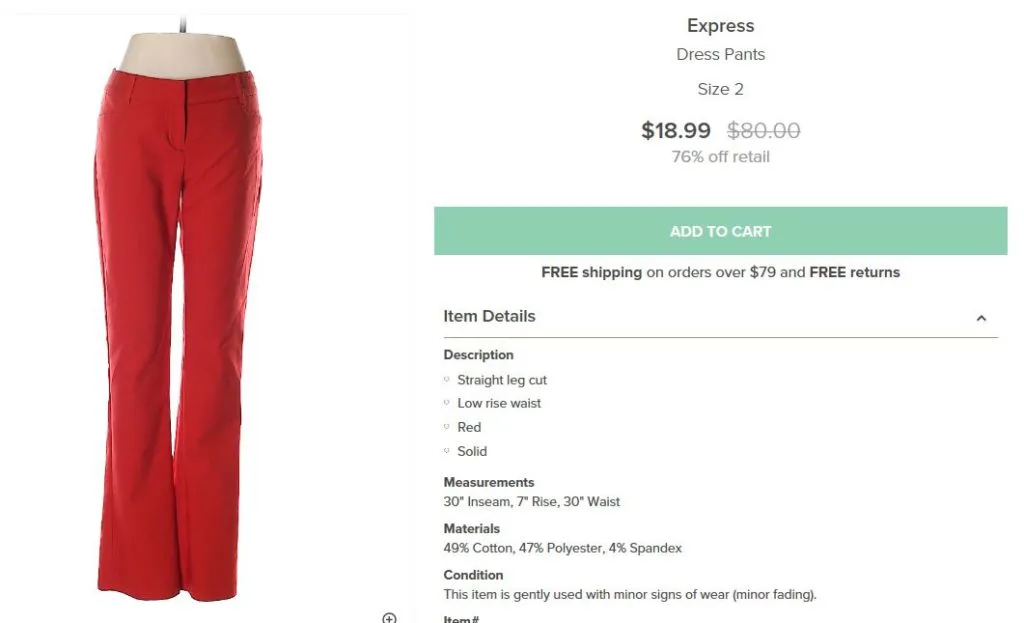 Wondering what clothes I sold to ThredUp? Here's the clothes that I sent in a Clean Out bag. They all had no rips. No sweat stains. No pilling on most items. Hardly any wear or tear on most. All were Express except for the lemon dress: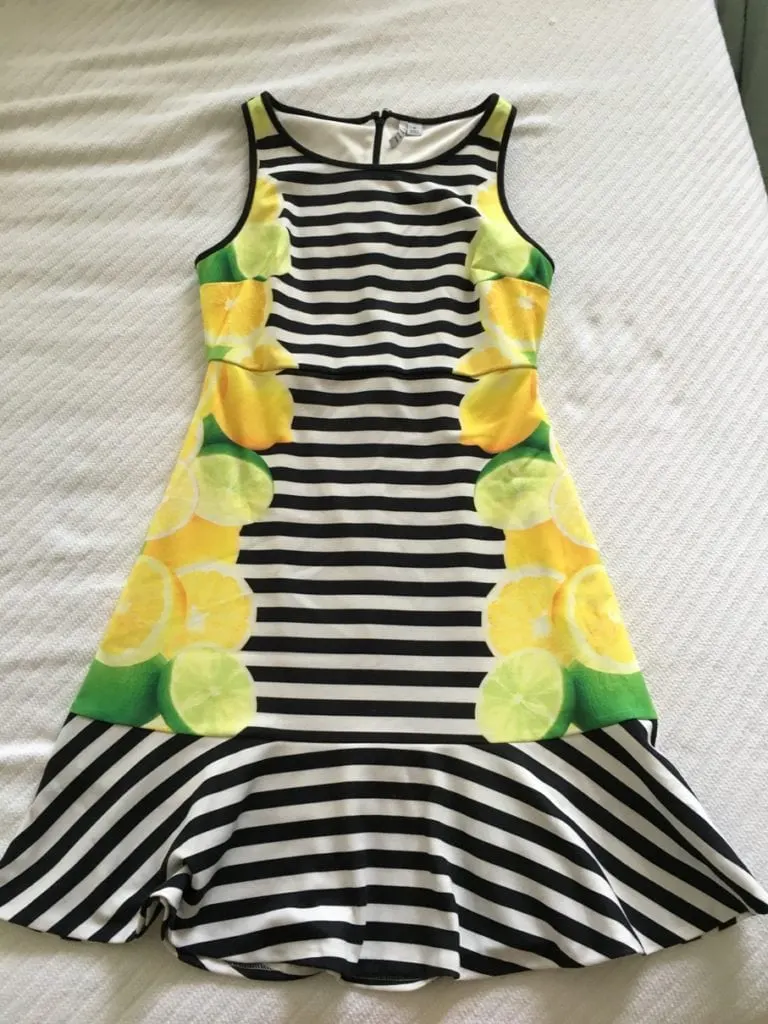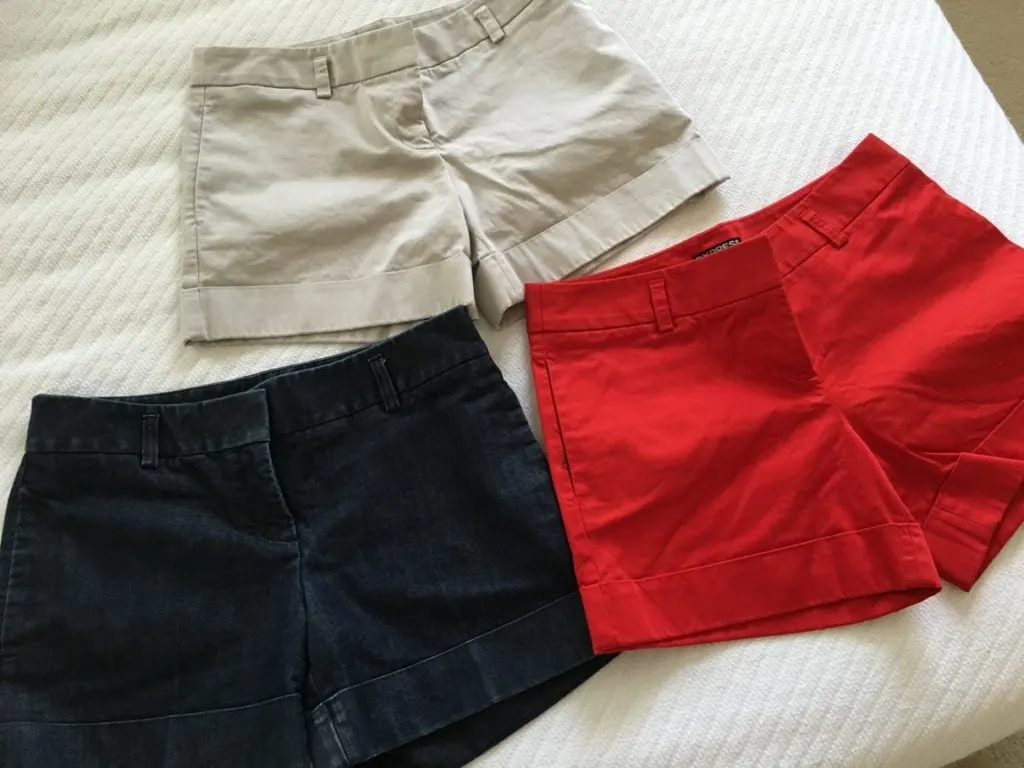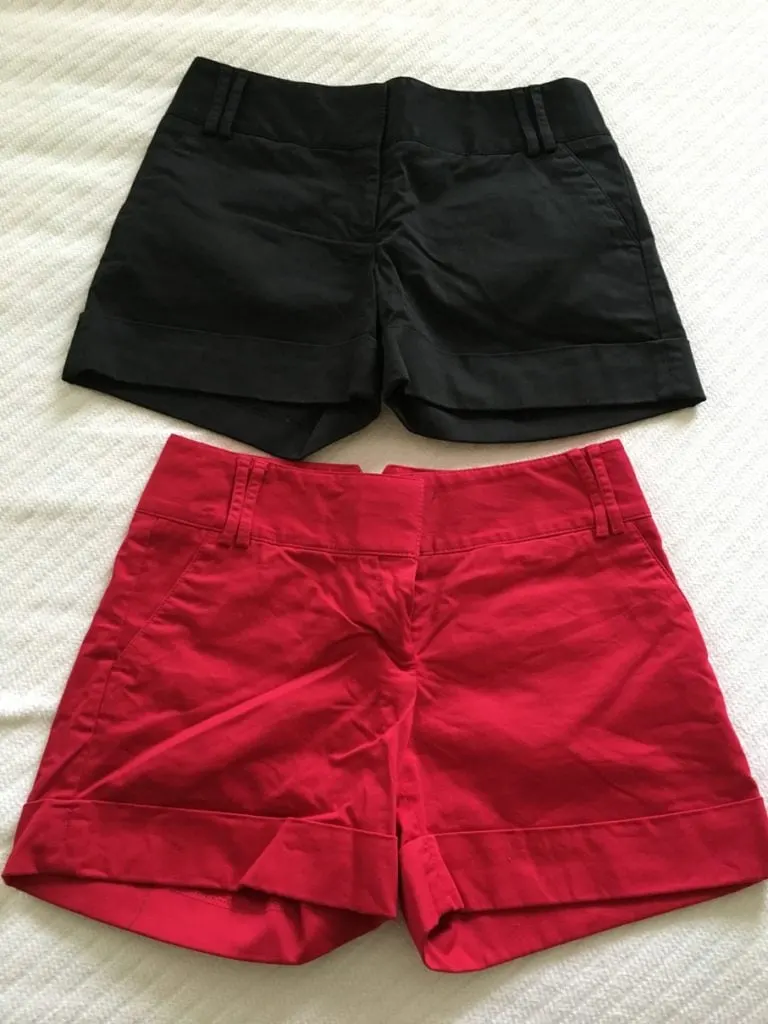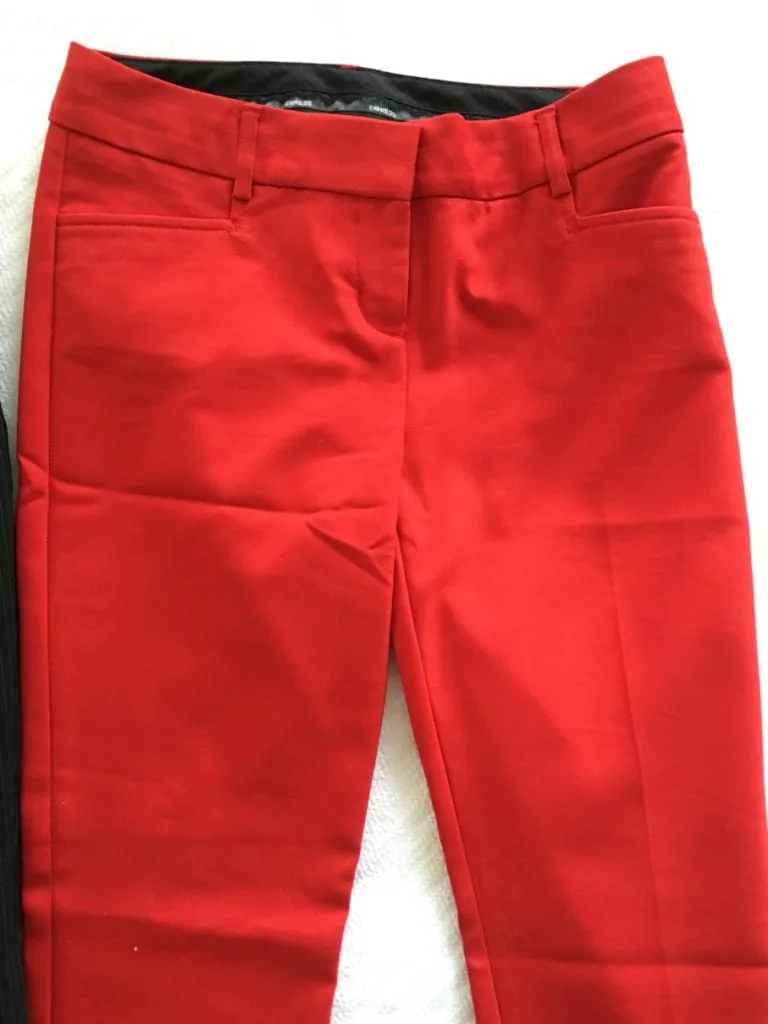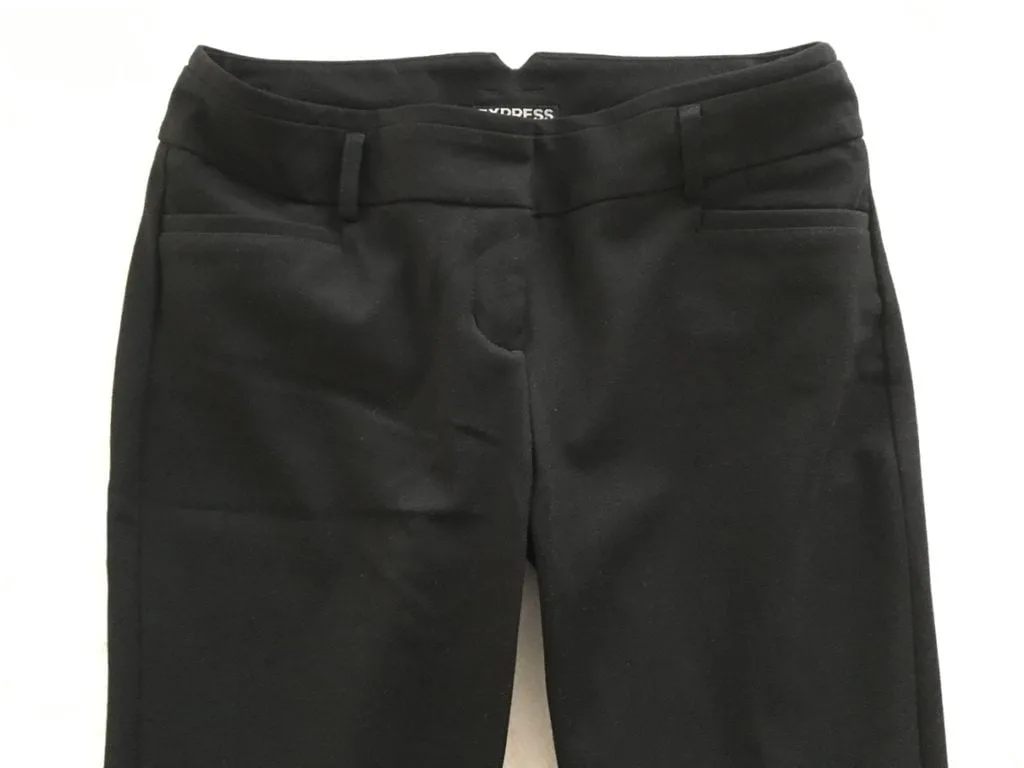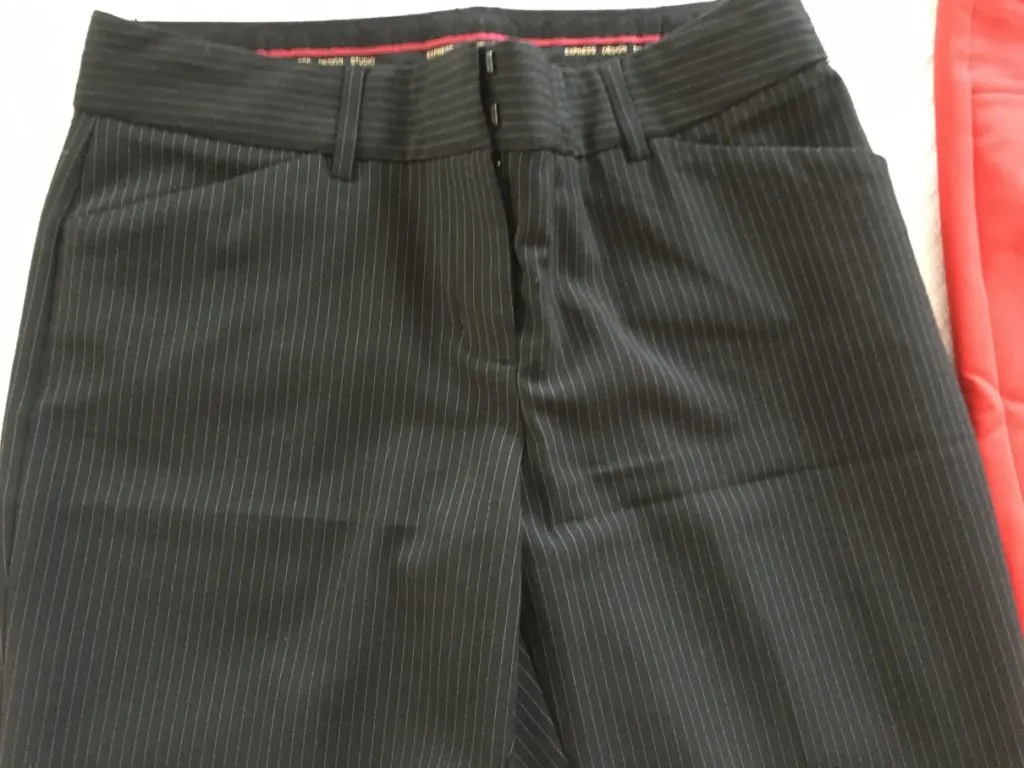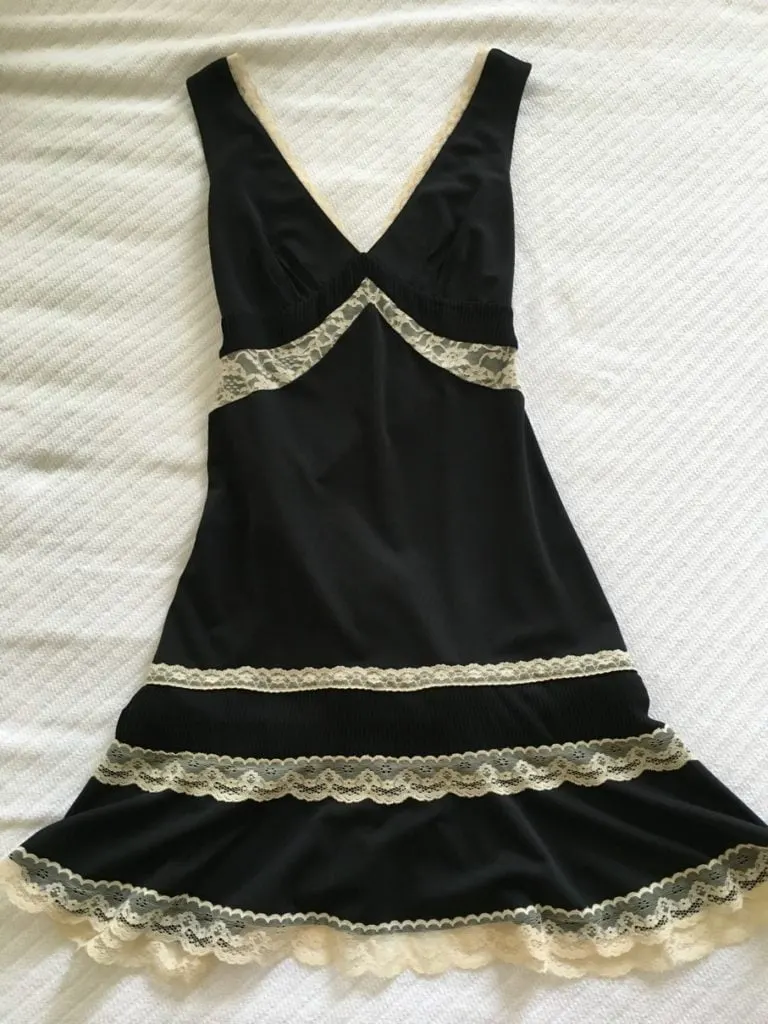 Is ThredUp Legit?
Once you receive a very low amount of money for great clothing that you sent in, or you find out that most of your clothes weren't accepted, you will likely start asking yourself is ThredUp legit?
Many people have wondered that. Especially not knowing why clothing is rejected or where the clothing is being sent.
As the world's largest fashion resale platform, ThredUp is partnering with many notable fashion brands in collaborations. In 2020, the online thrift store had partnerships with the Gap, Macy's, Banana Republic, Athleta, J.C. Penny and J. Crew.
According to Forbes, the company received more than $300 million in funding.
From a business standpoint, yes ThredUp is a legitimate company that employs hundreds of people and receives investment funding.
Is Thredup Good?
Now, that's a very personal question with a very personal answer. Whether you see it as good or not depends on how you use the online thrift store.
Will I ever use thredUP again to sell my clothes? No.
I would rather sell my clothing in local stores, through online groups that I know and love, or donate to worthy charities.Thre
Most ThredUp reviews that I read all end up with the same story of people expecting to make a decent amount of money by selling their clothes, but being shocked with how much they actually receive months down the road.
So it depends on your expectations and how you are using the thrift store.
If you just want to get clothes out of your house, it's a great way to get rid of them without having to drive to a consignment store or donation center. Keep in mind, many donation centers will pick things up at your door, too, if you arrange for a pickup.
However, if you think that selling half of your wardrobe will help pay for a vacation or pay off debt, you might be sadly mistaken. If you are comparing ThredUp vs. Poshmark, you will likely find that Poshmark will give you more money. Here's more websites where you can sell your clothes online.

You also better have ponied up for some high end brands to begin with. They are very label conscious and brand oriented. I personally don't like that, because paying a high price for name brand clothing doesn't mean anything.
I want great clothing, no matter what the brand tag says.
Is buying clothes on Thredup good? It depends.
There are a lot of really great prices to be had. It depends on if there is a sale, and how much the seller is pricing their clothing, shoes and accessories for. However, I have found that the really good deals of name brand clothing that used to be plentiful a couple years ago are now long gone. Much of the name brand clothing is priced higher than what I could buy it for with a sale or discount in another store or online website.
However, there are deals to be had, definitely. And I do buy some clothing in the thredup clothing store.
If you want to see what thredUP is like, I'd suggest buying clothes with the company before trying to sell them your clothes to see how it is.
Want to make money by selling other unused items? Here's a great way to make money with your old electronics!
Have you ever used thredUP? What did you think???