What's the first thing I do when Spring cleaning? Clean the windows! Usually cleaning mirrors and windows is such a chore because of the annoying streaks left behind from glass cleaner. That's why I have to share with you this Windex substitute I made! It's an amazing no streak homemade glass cleaner without vinegar.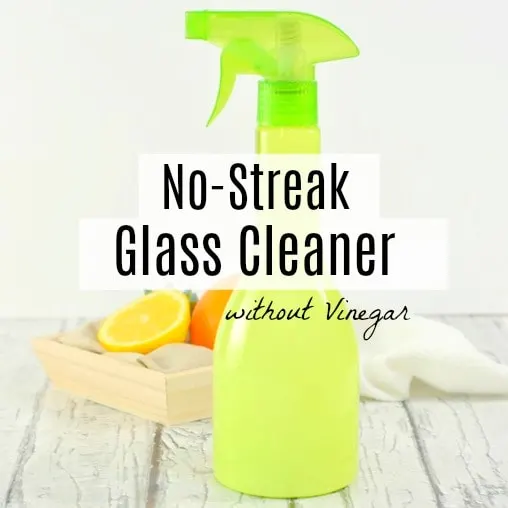 How to Clean Glass Without Windex
That's right. I said it. A DIY glass cleaner that doesn't use vinegar – so no vinegar smell. It's a miracle!
I haven't used traditional glass cleaners in what feels like forever. First of all, I think the shocking colors of some glass cleaners are reason enough to worry about the chemicals in them.
Second, the smell of normal glass cleaners tends to make me sick and feel bad, anyway, because of a chemical sensitivity to the artificial fragrances.
So I had been trying to clean windows without Windex for years. Without good results.
Which meant that I just avoided cleaning windows. Pretty easy answer, huh?
Except when you actually DO need to clean windows because of all of the dirt and grime that build up with normal life.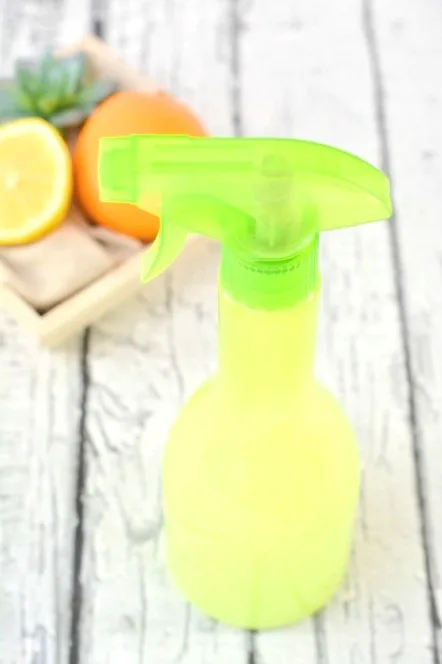 I've used spray bottles of vinegar on windows as my primary method of cleaning windows. And I've never been very happy with the result. Even when I use newspaper to wipe the windows.
I have been VERY happy with the E-Cloth Glass and Polishing Cloth (I first found out how well it worked on my car windows) but I know that many of you would rather DIY a glass cleaner for a few cents rather than buy a new cleaning tool.
Related Posts:
So that's why I'm happy to share this no streak window cleaner without ammonia.
Plus, it's totally customizable with your selection of essential oils.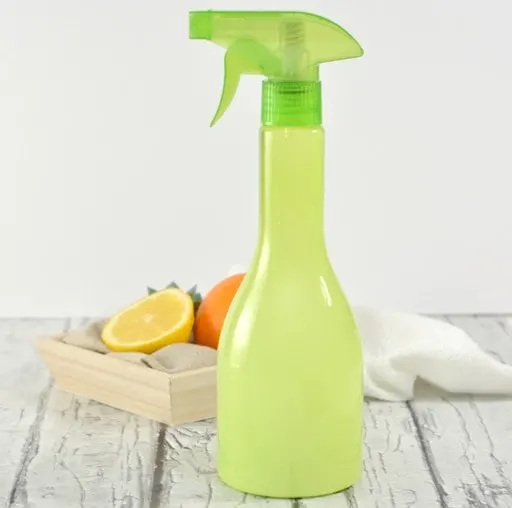 Essential oils not only help to create natural aromatherapy in your home while cleaning, but they can boost cleaning power, too.
This DIY homemade glass cleaner uses orange essential oil since it is highly effective at cutting through grease. Lemon essential oil is believed to be great at killing germs and bacteria. Feel free to use whatever fragrances you enjoy to make your chores more enjoyable for you!
No Streak Homemade Glass Cleaner without Vinegar
Ingredients: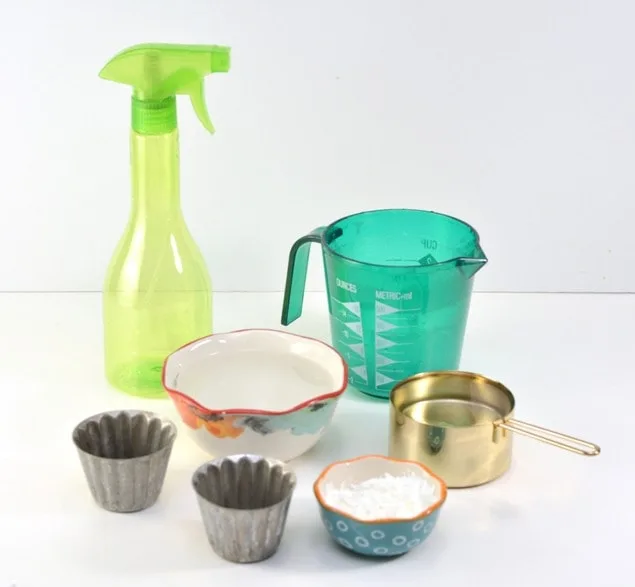 Supplies:
Measuring cup with a spout for pouring
Whisk
Instructions:
1. Pour water into measuring cup.
2. Add rubbing alcohol to the measuring cup.
3. Add cornstarch to the water and rubbing alcohol in the measuring cup. Using a whisk, mix the ingredients until they are combined well.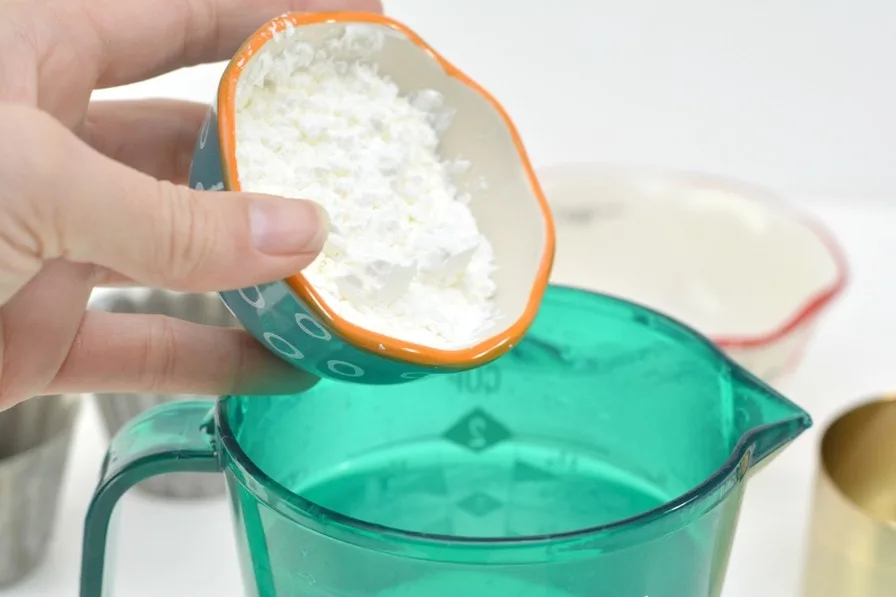 4. Add lemon essential oil and orange essential oil.
5. Stir the mixture again with a whisk.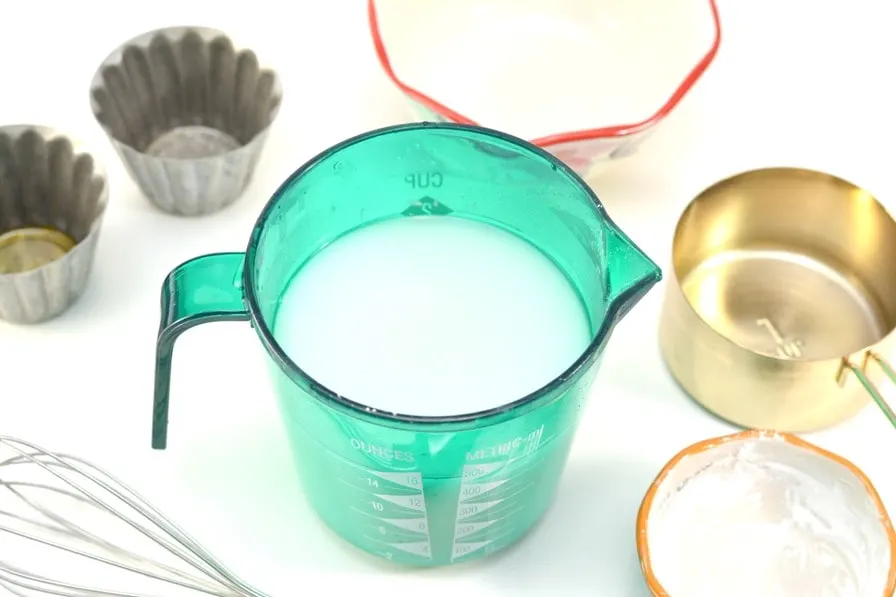 6. Pour into a spray bottle.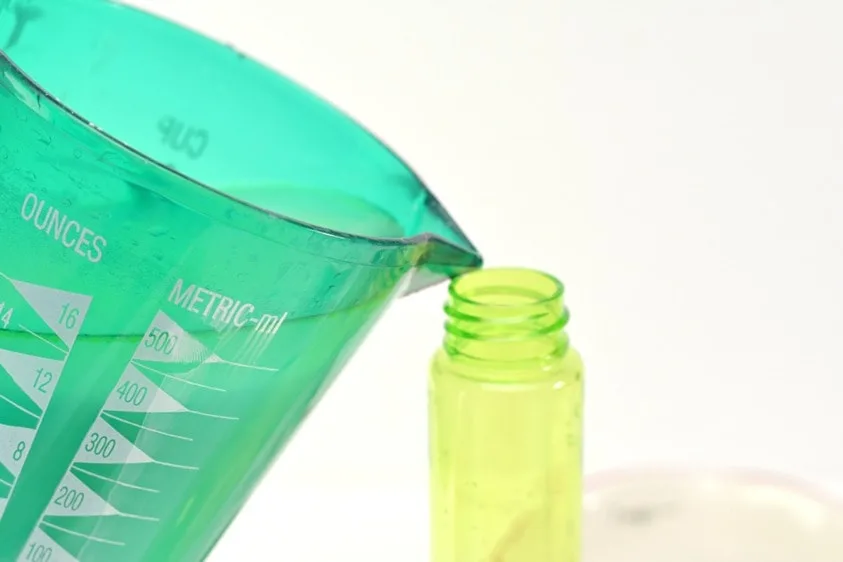 NOTE: Always be sure to shake the bottle well before each use. Otherwise, the cornstarch can start thickening up and will clog your spray bottle nozzle. Shaking the window cleaner solution will distribute the cornstarch through the liquid and make for easier no streak cleaning.
ALSO NOTE: You must rub the glass cleaner spray until the liquid is completely gone. Leaving the liquid residue behind will allow a cornstarch film to remain on your windows.
The Secret to No Streak Windows
We have all heard about how vinegar won't cause streaks when cleaning your windows.
I can tell you from personal experience that is a lie.
We have heard that newspaper will prevent streaking on your windows, too.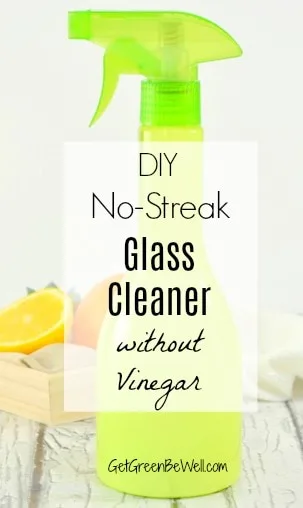 Again, I have found that is not true, either. (At least not today's modern newspapers.)
The weird answer to cleaning glass without streaks is to use cornstarch.
Yep, the same ingredient that you use in cooking. And costs just pennies per use.
Why?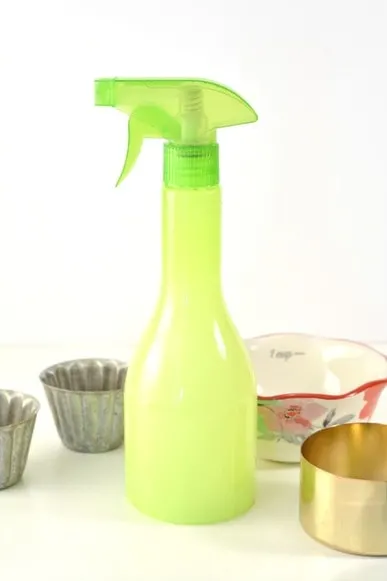 Cornstarch disrupts the way that water behaves on a window. Windows aren't entirely flat and smooth, even though they appear that way. When you spray any cleaner on a window, small droplets will accumulate in those tiny pits all throughout the glass.
When you spray cleaner on the window and then try to wipe away, the water in the glass cleaner bonds with the water hiding in the pits of the glass (it's actually a hydrogen-bonding issue, to get all scientific and technical). And that causes streaking.
Cornstarch stops that bonding. Which means that the water won't stick to the other water droplets hidden in the glass.
And you get streak-free windows.