How to choose an organic mattress or a natural mattress for a nontoxic bed and healthy sleep.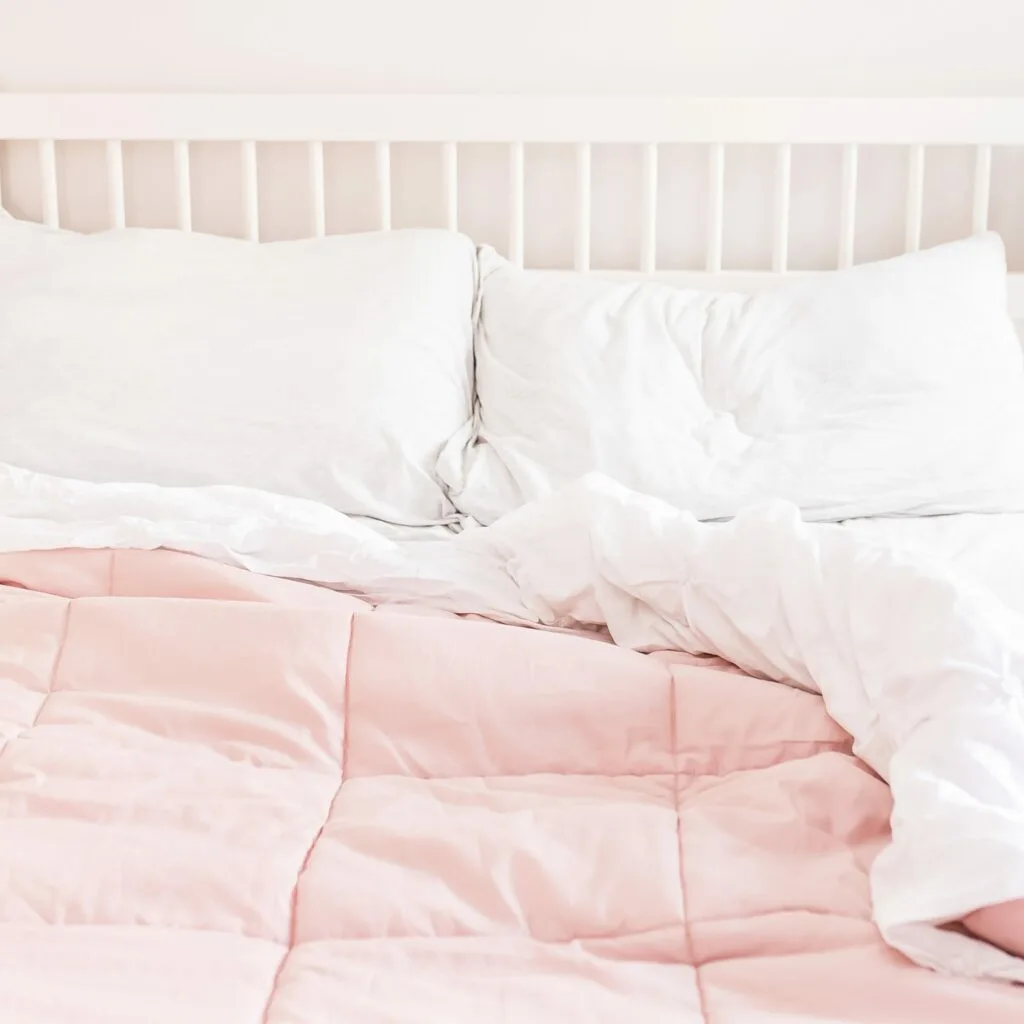 So you're interested in a natural mattress or organic mattress? Good for you! Your mattress is the piece of furniture that you will spend the most time on in your life! It is smart to make it a wise investment, especially since you might spent 25 – 40% of your life on it EACH AND EVERY DAY!
But trying to find a natural mattress can be confusing. Every mattress company claims that their mattress is the best. You might not understand the differences between the materials and certifications. There is a lot of greenwashing with mattresses (making it sound like the product is more healthy than it really is). Then you'll have to decide between a bed-in-a-box and a traditional mattress. And finally, you'll see the price and probably decide buying a healthy mattress might just not be worth it.
Trust me, I KNOW!
I've been right where you are so many times! I've had to buy a lot of beds in my life. And every single purchase was painful.
The amount of time that I spent researching bedding companies was depressing. Then I'd get upset and scream at the computer, wondering why no one could make it easy to understand all of the materials and certifications. Finally, you had to order the mattress, then wait forever for it to come, then deal with delivery people.
The whole process of buying a natural bed has been overwhelming to me before. And I have no intentions of letting it overwhelm me again – or letting it happen to you, either!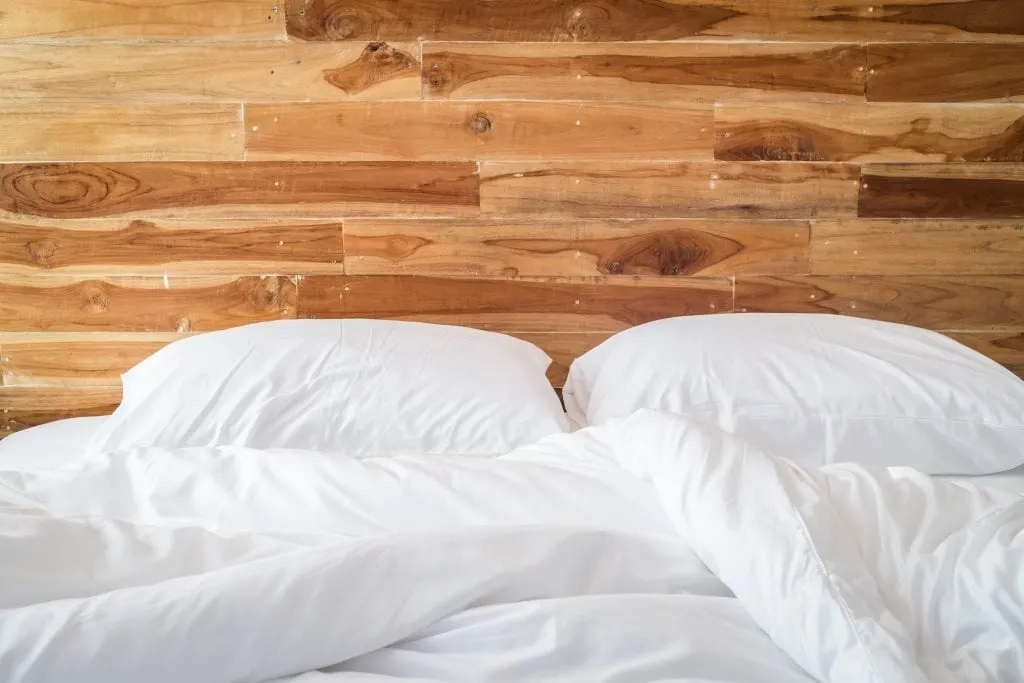 So consider this our coffee talk about buying a natural mattress. I'll tell you what to look for and what to avoid. It can be a complicated process, with lots of questions. So I want you to ask me questions! Be sure to send me an email or ask a question in the comments below.
Because sweet dreams shouldn't be so difficult to find when you want a healthy bed.
Difference Between an Organic Mattress and Natural Mattress
First, there is a difference between a natural mattress and an organic mattress. Here's the difference:
A natural mattress will use only natural materials, such as wool, cotton, or natural latex
An organic mattress will also use natural materials. However, those materials will have certifications stating that they were grown in a way that doesn't contain pesticides, genetically modified organisms (GMOs), etc.
Buying a mattress with organic certifications does take the guesswork out of whether or not a material is truly healthy and what it claims.
However, those certifications and materials often come with a higher price tag.
Choosing a mattress made with natural ingredients that haven't been certified doesn't mean you are necessarily getting an inferior mattress or one that isn't as good as an expensive bed. You just really need to do research on the company and feel if you trust their background and methods of sourcing their materials.
Different Types of Mattresses
There is no perfect method for choosing a nontoxic mattress. The firmness or softness of the mattress should depend on your specific physical needs. We all have different problems that should be supported by your bed, whether it is joint issues, back problems, recovery from athletics, etc.
I personally have a lot of pressure point problems from having had fibromyalgia. I also see a chiropractor once a week for spinal adjustments. So I need a lot of support yet a lot of softness at the same time. And it hasn't been easy to find.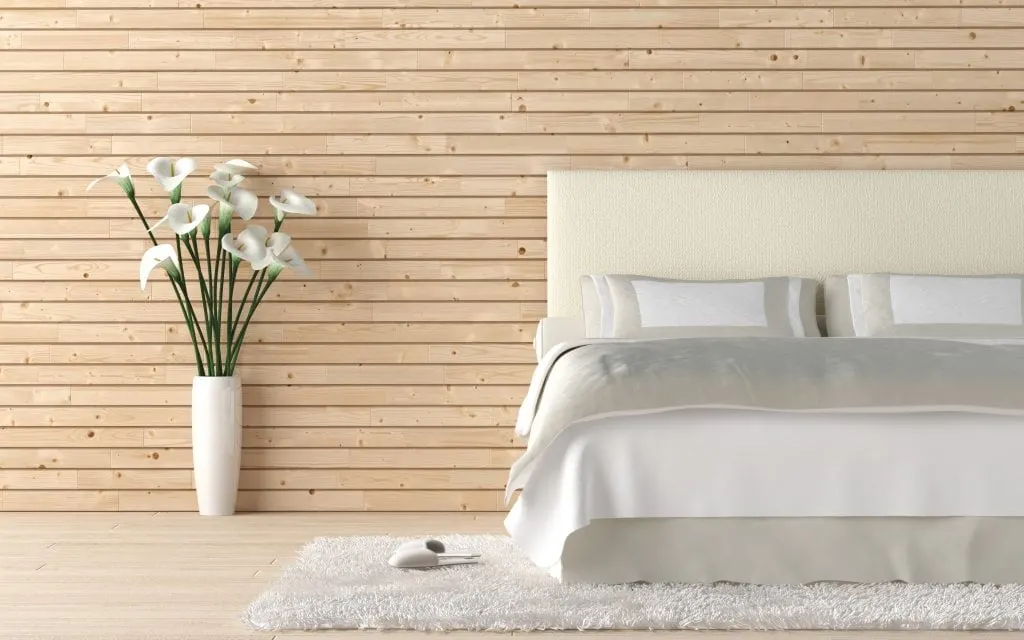 Your budget will play a major role in what type of bed you buy, including where you purchase it from and what materials are used.
There are many different types of mattresses made from a variety of materials, including:
Innerspring Mattress The most traditional type of mattress, with coiled springs inside layers of cushioning.
Latex Mattress A natural latex mattress that offers support without innersprings. This type of mattress can be just latex, or latex with other materials.
Memory Foam Mattress More dense than a latex mattress, these beds promise pressure relief and less transfer of motion.
Futon Mattress Found in beds that fold up for easy storage, futon mattresses are similar to overstuffed pillows. They bend easily.
Best Natural Ingredients for an Organic Mattress
It can be difficult to try to find what the best material is for the mattress that you want to buy.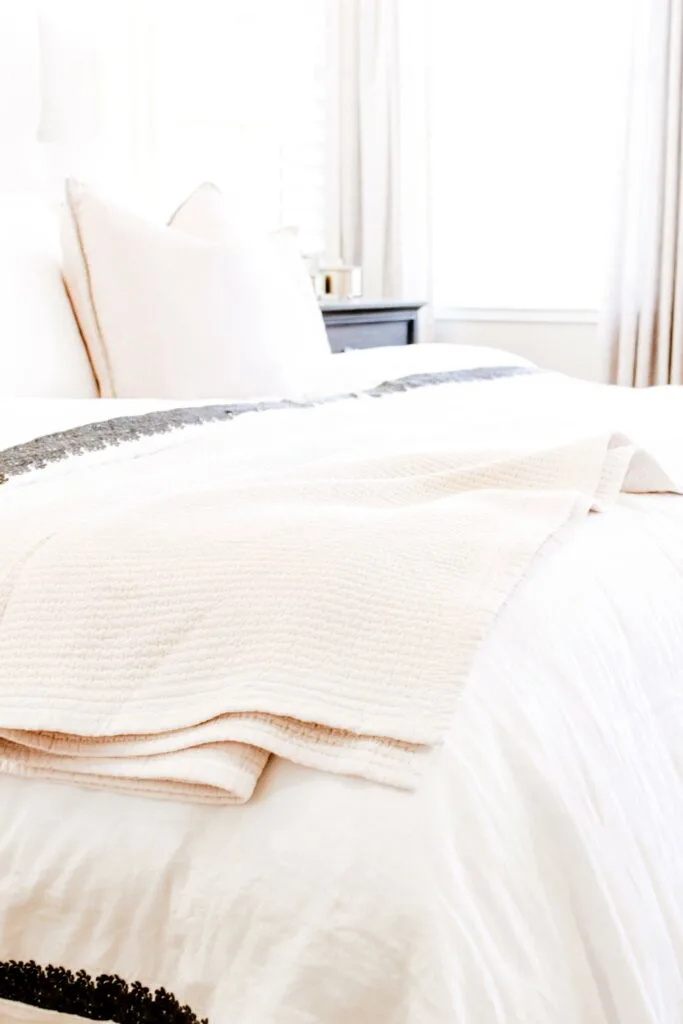 For many, allergies to a type of material can limit the choices that you have. If you are allergic to wool or latex, you will definitely want to avoid any beds made with those ingredients.
Here are the most common ingredients and materials used in a natural mattress or organic bed:
Wool
This natural material is often used in a nontoxic mattress because the material is naturally fire retardant. That means it can work the same as a traditional fire retardant but without any chemicals.
Manufacturers often use wool to meet the federal safety standards for flammability.
Wool has many other naturally inherent qualities, too, such as being antibacterial, antifungal, antimicrobial and easily wicking away moisture. Plus, it repels dust mites, which helps with indoor allergies.
In fact, wool can absorb up to 30% of its weight in moisture, which then evaporates during the course of the next day. Which makes it a great ingredient in a bed for those who sleep hot or sweat a lot during the night.
You might associate wool with keeping warm, but in fact, wool can help you keep cool better than other materials.
Cotton
Cotton is one of the world's crops that uses the most amount of pesticides. It is estimated that around 1/4 of all pesticide use is just for growing cotton.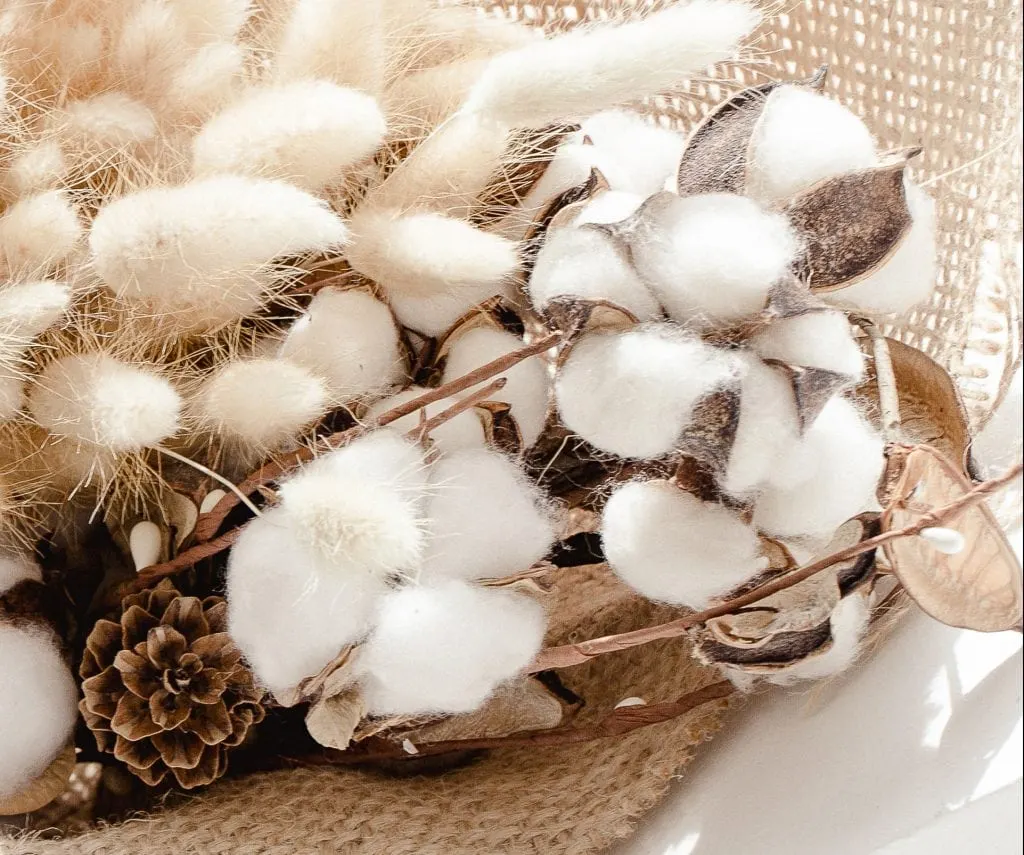 Organic cotton is grown without the use of pesticides, so you do not have to worry about pesticide exposure in the fibers.
Most natural mattress companies that have really great materials choose to use organic cotton rather than conventional cotton.
Latex (Natural Rubber)
When you hear the word latex, you probably don't think about it being natural. In fact, there's a lot of latex that is definitely made from lots of chemicals and not something you want to be laying on.
However, natural rubber from a rubber tree is also called latex.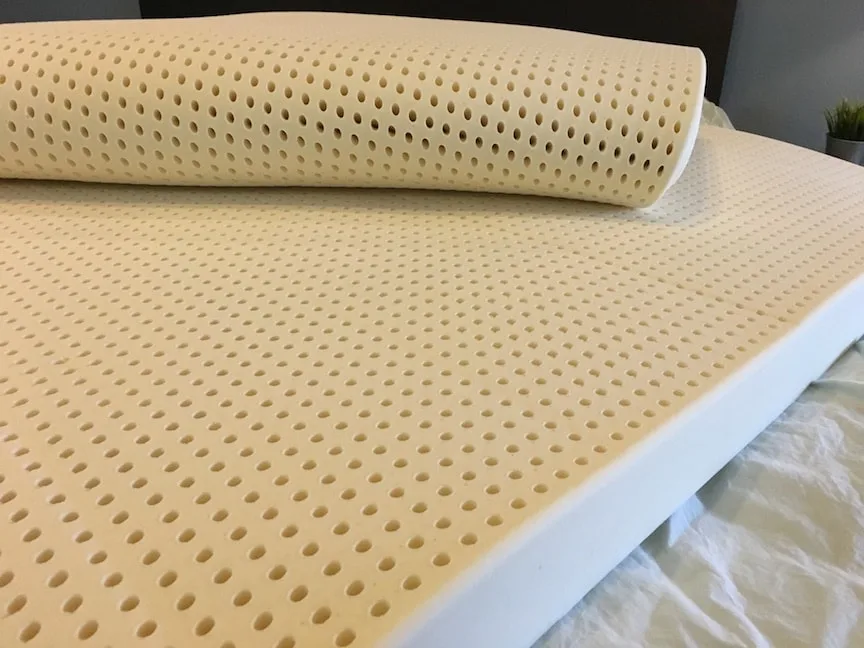 Milk from the rubber tree is processed into the springy material that you are familiar with.
Natural rubber is anti-fungal, dust-mite resistant, anti-bacterial and repels mold and mildew. And it is not highly flammable.
Natural latex mattresses absorb more motion than innerspring mattresses. They also hug your body a little like a memory foam mattress.
Fire Retardants in a Mattress
Natural materials that have not been treated with any chemical fire retardant are the healthiest options for your mattress. You might not be familiar with some of the materials, but they can act in the same ways that the traditional fire retardant materials can.
But why would you want to avoid fire retardants? They are a good thing, right?
Yes, having a fire retardant in a bed is good because it delays the amount of time that a bed could catch on fire. Which gives you more time to get out of the bedroom should there be a fire.
However, traditional fire retardants can expose you to chemicals that are not healthy. Especially considering natural fire retardants are available.
Chemical Fire Retardants
Using chemical fire retardants in a bed is a problem if you want to avoid chemical exposure.
And there have been a lot of questions and concerns around the chemicals traditionally used in fire retardants.
One class of chemical fire retardants, polybrominated diphenylethers (PBDEs), were banned from use in polyurethane foam products in the U.S. in 2005.
PBDEs have been linked with reproductive system damage, as well as cognitive difficulties and behavioral changes. Though PBDEs are not used in mattresses today, if you have an older mattress that was manufactured before 2005, they could still be lurking in your bed.
PBDEs are just one type of chemical fire retardant, though. When one is banned, there are others that are going to be used that might not have as many health studies done or have not been adequately tested for human health.
Perhaps the most infuriating thing about being exposed to chemicals in fire retardants is that you don't know what you're being exposed to. Fire retardants are considered intellectual property of the mattress manufacturers. It's like the term 'fragrance' in perfume. The product, which would be the fire retardant, can be made of many different types of chemicals. None of which the mattress company has to tell you about or disclose.
Why Are Fire Retardants Used in a Mattress?
Since July 2007, all mattresses sold in the United States must meet new federal guidelines from the U.S. Consumer Product Safety Commission to ensure that the bed will not burn quickly if it is exposed to an open-flame. Notice that it does NOT prevent the bed from burning, it just increases the amount of time before a bed would be engulfed with flames (about 30 minutes).
Preventing mattress fires is not new. The Standard for the Flammability of Mattresses and Mattress Pads had previously been in place since 1973. All of the standards help prevent mattress fires from common household incidents, such as cigarettes, lighters and matches that are dropped on a mattress, or burning candles falling onto a bed.
A majority of traditional beds use chemical fire retardants to meet federal safety standards. But maybe that's because traditional beds use materials that are highly flammable.
You see, when beds are made from highly flammable materials, such as polyurethane foam, they can definitely catch fire faster.
Natural materials, though, do not burn as fast as synthetic materials made from petroleum-based ingredients. In fact, cotton has been shown to have a much greater natural fire retardancy than polyurethane foam, even without any fire retardants on the cotton. And wool is a fabulous fire retardant, too.
Health Problems from Fire Retardants
Any chemicals used in your bed can off gas into your home and linger in your indoor air. The chemicals that are off gassing into your bedroom air don't stay in your bedroom. They become dust and are circulated throughout the house, where you breathe in the particles or ingest them.
There are many different types of chemical fire retardants. All of which need to be researched independently. However, there have been health problems shown with chemical fire retardants, as the Made Safe Detox Your Sleep report shows, including:
endocrine disruption (which means it messes with your hormones)
lower IQ
hyperactivity
altered sexual development
fertility issues
thyroid dysfunction
cancer
EMFs and Innerspring Mattresses
Some people are concerned with EMFs in your bedroom because of an innerspring mattress. The thought is that the wire coils of an innerspring mattress will conduct electric waves underneath you as you sleep.
Though there was an alarming guest blog in Scientific American almost a decade ago that suggested that innerspring mattresses increase EMF exposure, there have been no studies proving that concern.
And many independent studies measuring EMF exposure over an innerspring bed do not prove the increased EMF exposure to be real.
It is not possible to say for sure whether or not to avoid an innerspring mattress due to EMF concerns.
What is most important is to make sure you get the best night's sleep possible right now. If that involves an innerspring mattress, do what you got to do.
Where to Buy an Organic Mattress, Natural Mattress
So your head might be spinning. And you're confused about where to start looking for an organic mattress or a bed made with natural materials. I totally understand. Trust me, I do.
I have done a lot of research (countless hours and late nights). And I can tell you there is no one perfect solution for where to find a natural bed. There just isn't.
What I do know, though, is that there are a lot of really great brands that I have either bought myself or have tested, either a mattress has been gifted to me for review or I tested the mattress at a green living industry event.
I tend to take a budget-minded approach to buying a mattress. I don't mind spending money for great quality, especially when it comes to sleep. But asking me to spend up to $7,000 on a mattress might be asking a bit too much. So that's where I come from. In fact, I have tons of tips on how to afford a nontoxic bed, some of which don't even involve buying a new mattress.
By the way, you don't have to be scared about spending money on a natural mattress that you buy online. These natural mattress companies have money-back guarantees (and I've personally put at least two to the test!) so you can try out a bed in the comfort of your own home.
SleepOnLatex
This is the first natural bed that I tried. And I still love it! The natural latex mattress company keeps their costs low. In fact, they recently lowered prices rather than increasing them.
SleepOnLatex only sells natural latex bedding. Their mattress, mattress topper and pillow are crafted from 100% natural latex foam with no synthetic fillers, synthetic fire retardants or synthetic latex added.
Their certifications include Oeko-Tex, Eco Institut and Greenguard Gold Certifications.
I think that this is a great affordable all natural mattress. I've even bought another one recently. Here's my video review:
You can also buy SleepOnLatex mattresses on Amazon.
Nolah Mattress
Not all mattresses from Nolah are made with natural ingredients. However, I do love our Nolah Natural 11 inch mattress that is made with natural latex, wool, organic cotton and innersprings.
Avocado Green Mattress
I've tried out the Avocado Green Mattress. Their natural materials used in their bed is impressive!

While the Avocado Green Mattress definitely didn't work for me (you'll really need to read my Avocado Green Mattress review to hear the strange story), it could be the winner for you.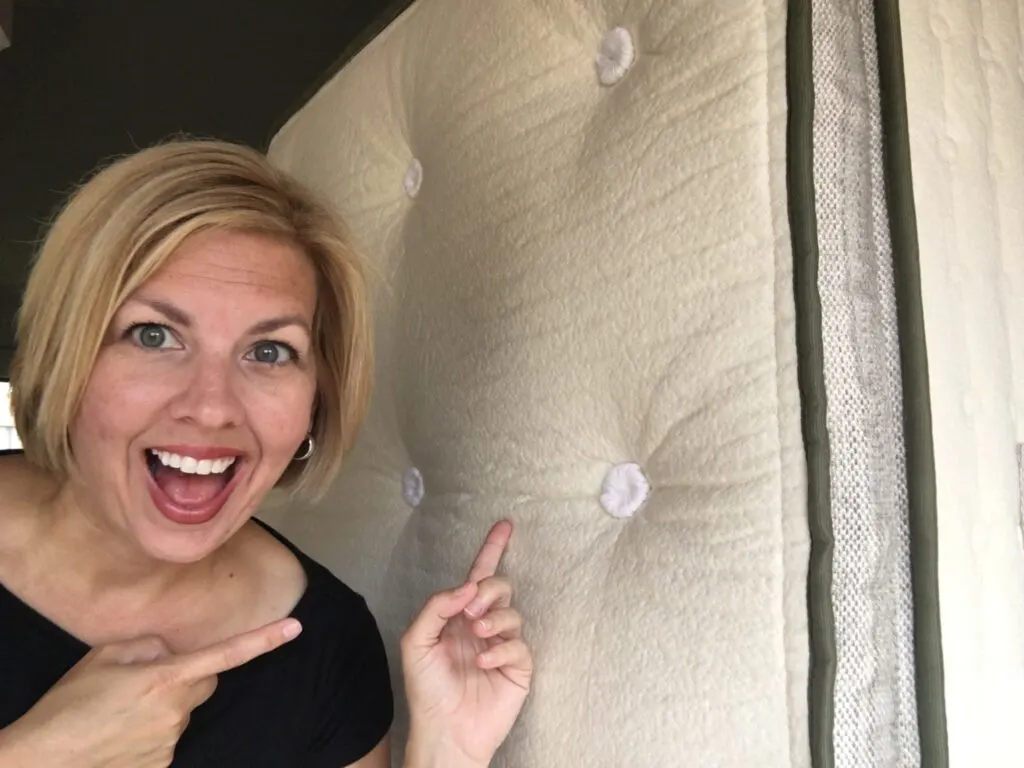 The company uses natural materials including natural latex, wool and organic cotton.
Happsy
Happsy is an organic mattress that comes as a bed in a box. The organic mattress comes from the same manufacturer as Naturepedic (see below), which does not have a bed-in-a-box option. Happsy is made in Jackson, Wyoming so if you're near the area, you can go into their store and try one out.
I almost bought Happsy instead of Avocado Green Mattress when doing my mattress research. I opted for Avocado Green Mattress, instead. According to reviews I read online, Avocado Green Mattress seemed to be softer than Happsy, and came with a pillow top option.
Naturepedic
Naturepedic was one of the first natural mattress companies that I wanted to try. But years ago the cost was too prohibitive for me. And, quite honestly, it remains that way today.
I have tested out a Naturepedic mattress in showrooms and absolutely love the cushiony softness.
Naturepedic has been awarded an array of certifications for their organic mattresses.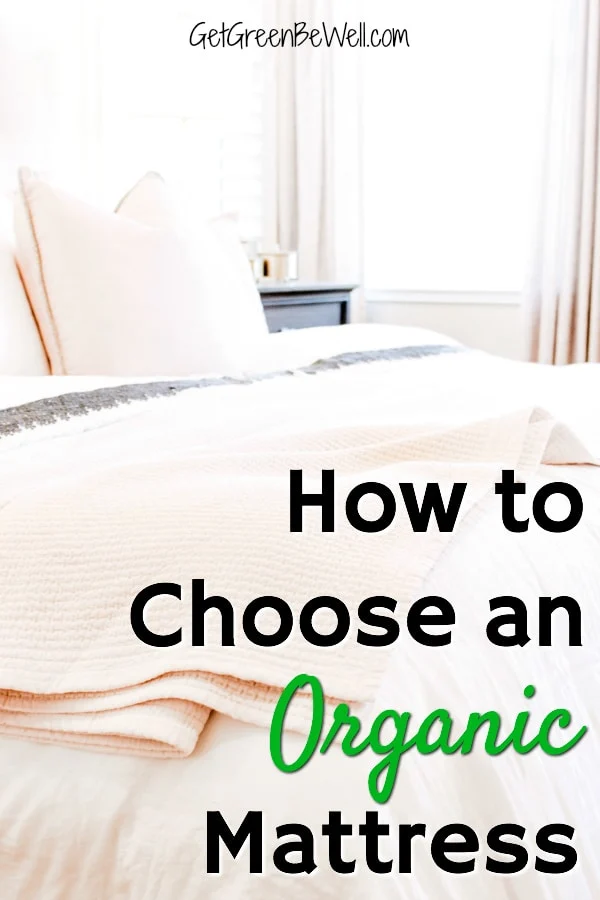 How to Get Better Sleep
Buying a natural mattress or organic mattress is just one step in sleeping better. There are many more ways that you can improve your bedroom for better sleep.
You'll also want to invest in a non-toxic pillow. And get some great natural bedding, such as one of these organic cotton bed sheets sets.
Check out these great resources we have on how to create a sleep sanctuary in your bedroom right now: