What are the best non toxic pillows to avoid chemicals and toxins? In the past, I have had a hard time finding a pillow that I like that is supportive yet natural and healthy. And I'm not the only one. I'm surprised at how many of you have messaged me looking for the pillows that I recommend because you can't find a good one, too.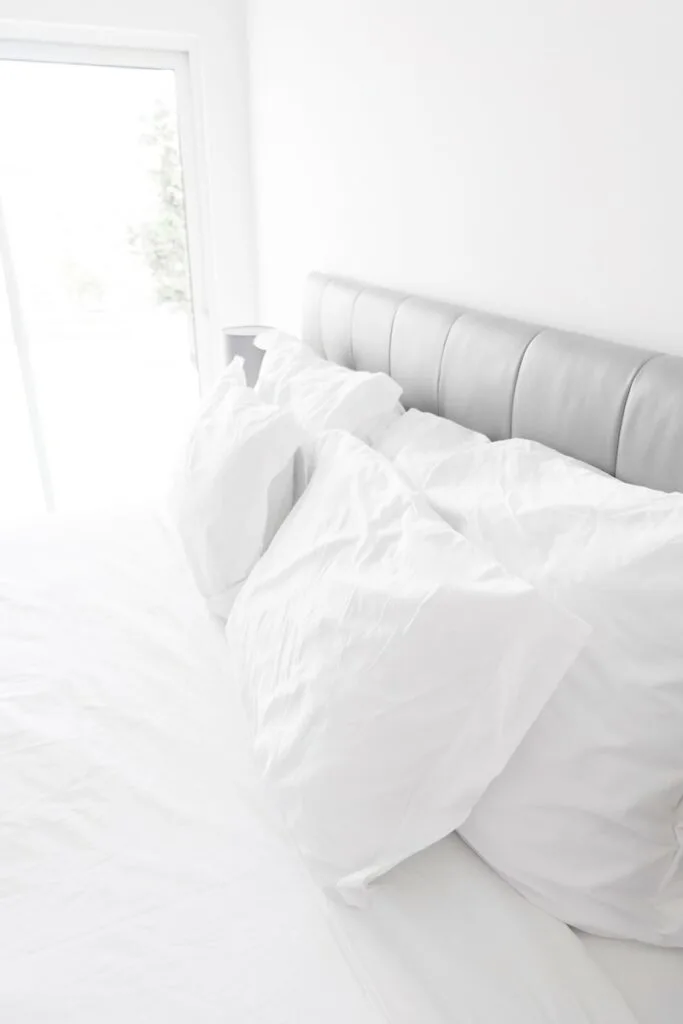 I've finally found some pillows that I love. So I knew it was the perfect time to share my best picks of non toxic pillows. These use one or more of these natural materials:
Natural latex
Cotton
Wool
Kapok
Buckwheat
These are all non-flame retardant pillows.
You can see my three favorites in the video below.
I've listed many more best options for safe pillows below. And you can check out my guide to the best non toxic body pillows for additional recommendations.
Wondering if you need to worry about your current pillows? Check out Are My Pillows Toxic for helpful tips.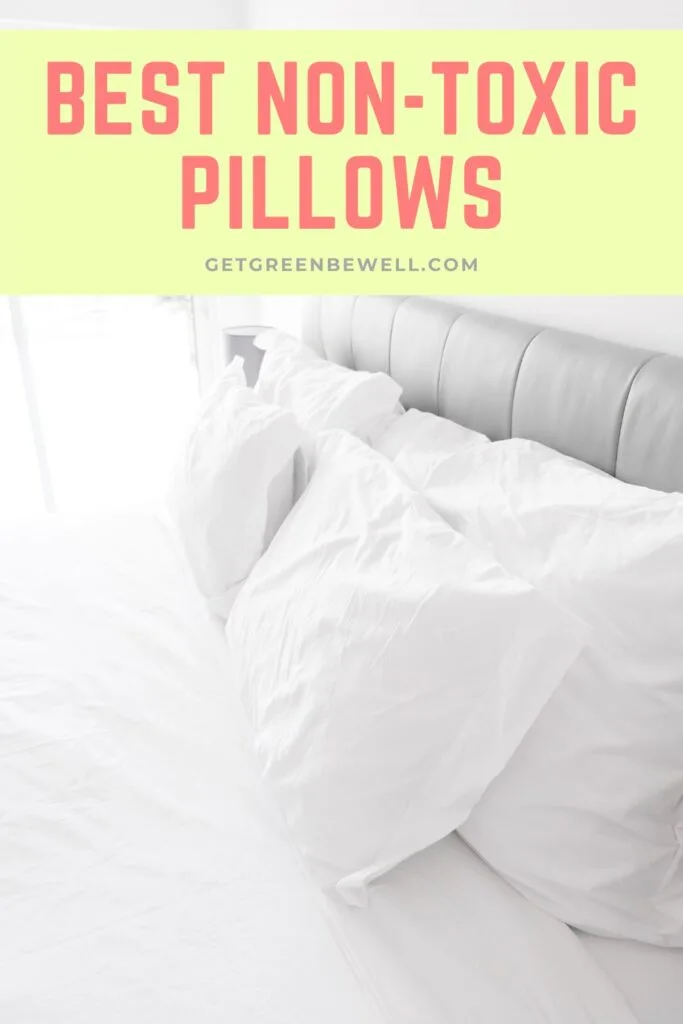 Best Non Toxic Pillows Shopping Guide: Natural and Safe
Savvy Rest
I've got to say, our Savvy Rest pillow is among the best we've ever had. And we've gone through A LOT of pillows trying to find one that's soft but supportive.
We tried the Organic Wool and Latex pillow that Savvy Rest gave us to review. And my husband absolutely LOVES it! And he rarely find a pillow that he loves. In fact, he's known for switching them out every few months trying to find something better.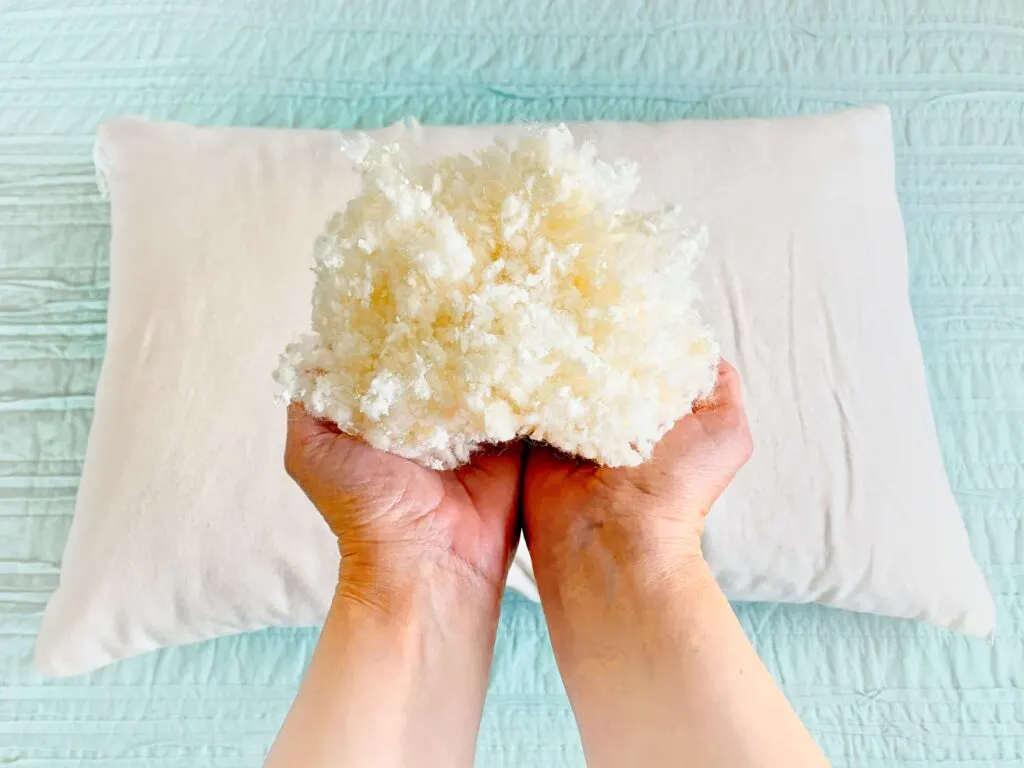 It has a good amount of fill in it, so you'll have a pillow with a high loft. He actually needed to remove some fill so that it was a little thinner. So you're definitely going to get your money's worth with this one!
You can see more of the pillow and other Savvy Rest bedding items in my video:
Savvy Rest has a variety of other natural, non toxic pillows, including:
**Get 20% off EVERYTHING at Savvy Rest (here are some more of my favorite Savvy Rest items) using my Coupon Code GETGREEN
I recently tried out the Savvy Rest wedge pillow, too, and it has some amazing benefits that you might like.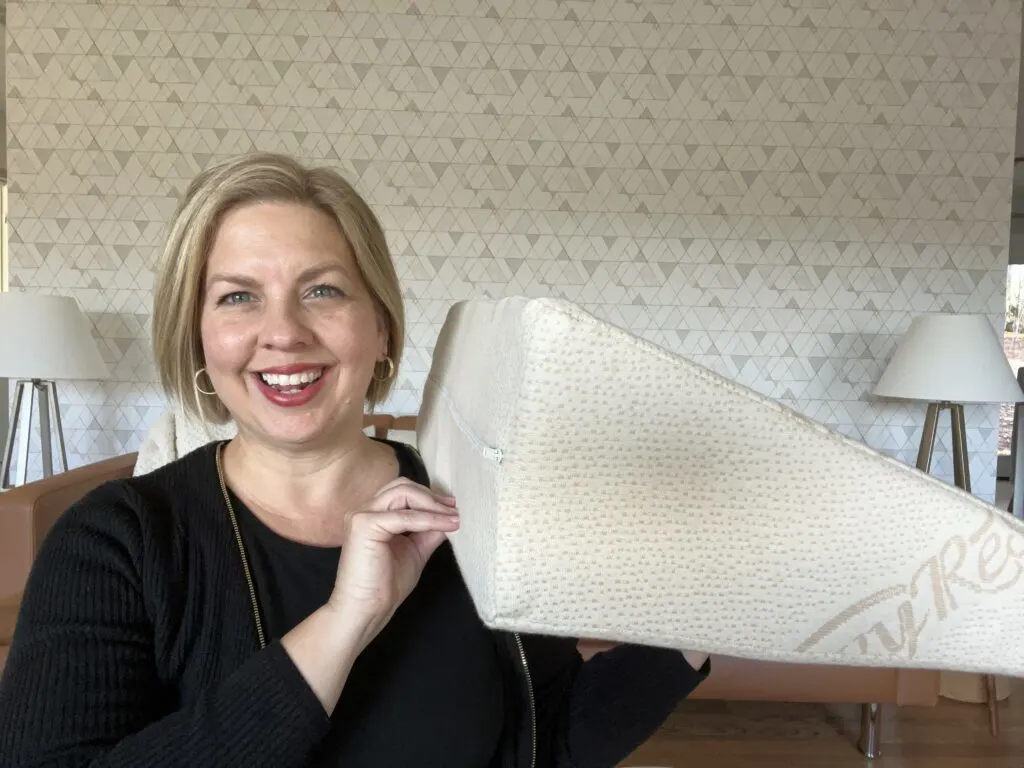 Naturepedic
Naturepedic is also one of my all time favorites!
When I was first searching for natural pillows almost a decade ago (long before there were so many brands to choose from), a Naturepedic pillow was one of the only (and the best) options. I bought their Trio pillow and absolutely loved it!

In fact, I used it for so many years that I wore it out. When I went to replace my Trio pillow, I was surprised to find out that it had been discontinued, but the Organic 2-in-1 Latex Pillow was very much the same. Naturepedic sent me a couple to review, and I fell in love with them! It's the one I sleep on every night.
This Naturepedic organic pillow is somehow magically soft and cushy, yet firm and supportive. You'll feel like you're sleeping on a cushion, yet you'll never have that feeling of your head sinking inwards toward the bed because there's no support. When I was out of town for a week, I suggested that my husband try it out. He said the same thing – how can something so soft still have support?
Naturepedic has several other safe organic pillows to choose from, including:
Happsy
I bought a Happsy pillow to try out. This natural bedding company is a great, affordable option. They have one type of pillow, a latex core wrapped in organic cotton.
This is definitely a firmer pillow and it's a bit thinner than shredded latex pillows. It's also a bit smaller in size compared to standard pillow dimensions.
The Happsy pillow is not a great fit for me as a sometimes side-sleeper. But I do think it's a GREAT pillow, especially if you only sleep on your back or don't like a pillow that's too thick.
Essentia
The only truly non-toxic memory foam pillow, Essentia offers a variety of natural memory foam pillows.
When you think of traditional memory foam, you think of lots of chemicals (including flame retardants and synthetic ingredients), right? None of which you want 1/4 inch from your nose all night long.
Well, Essentia isn't like that! Their memory foam is actually made with natural materials, such as rubber tree sap.
I have tried an Essentia Comfort pillow, and have given the natural foam pillows to my family.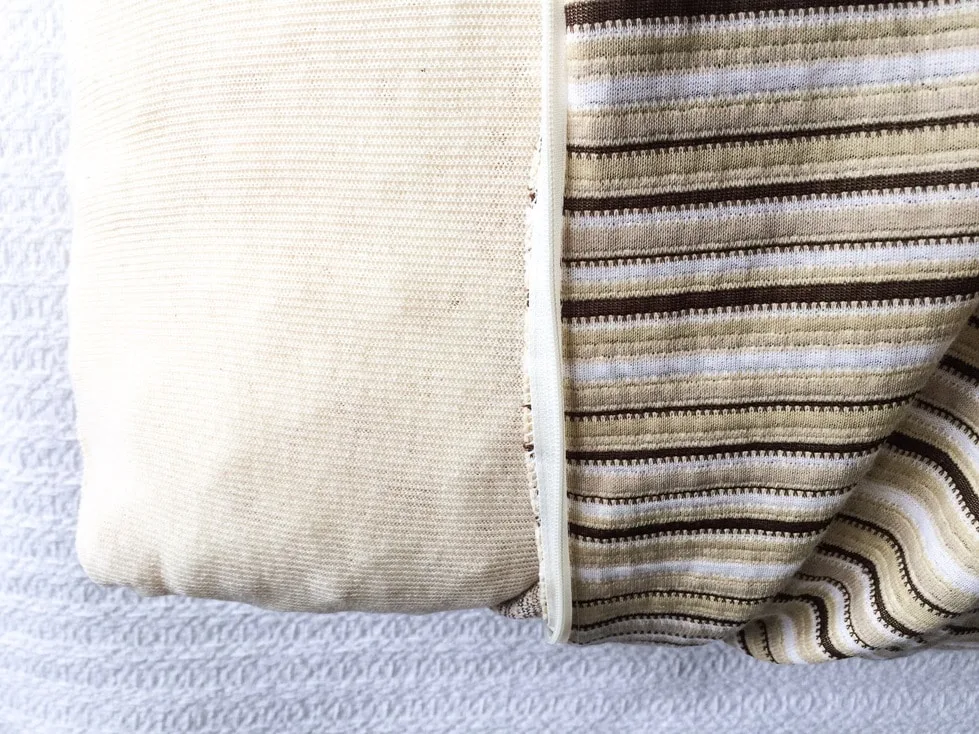 Here's my Essentia review (back in my early YouTube days, forgive the quality of the video!):
I think all of their different types of pillows are great options if you like the feel of memory foam. (They have an amazing non-toxic body pillow.)
However, after sleeping on an Essentia pillow for a few months I feel that memory foam is too heavy and sleeps too hot for me.
Also, the price of these natural memory foam pillows is pretty expensive. So it can be cost prohibitive for some.
Naturally Nestled
I have not tried a Naturally Nestled latex pillow, but I have tried several of their affordable mattress toppers.
If you are looking for a simple, latex pillow that is super affordable, then I suggest you try theirs out. It comes with a 30 Day Money-Back Guarantee which is often unheard of for pillows.
Cheat Sheet: Healthiest Pillows
Inexpensive Non-Toxic Pillows
Most Selection
Non Toxic Memory Foam
Down-Like Pillows
Cooling Pillows
Adjustable Pillows
MADE SAFE Certified
Free Returns
Are you looking for non-toxic bedding to cover your pillow? These are the best organic cotton sheets sets that I recommend (several brands and several price points).
Download my Better Sleep Guide Ebook for diffuser essential oil blends, yoga poses for sleep, affirmations to say before bed, and a printable sleep tracker.