How minimalism in the bedroom can result in better sleep for you and your family.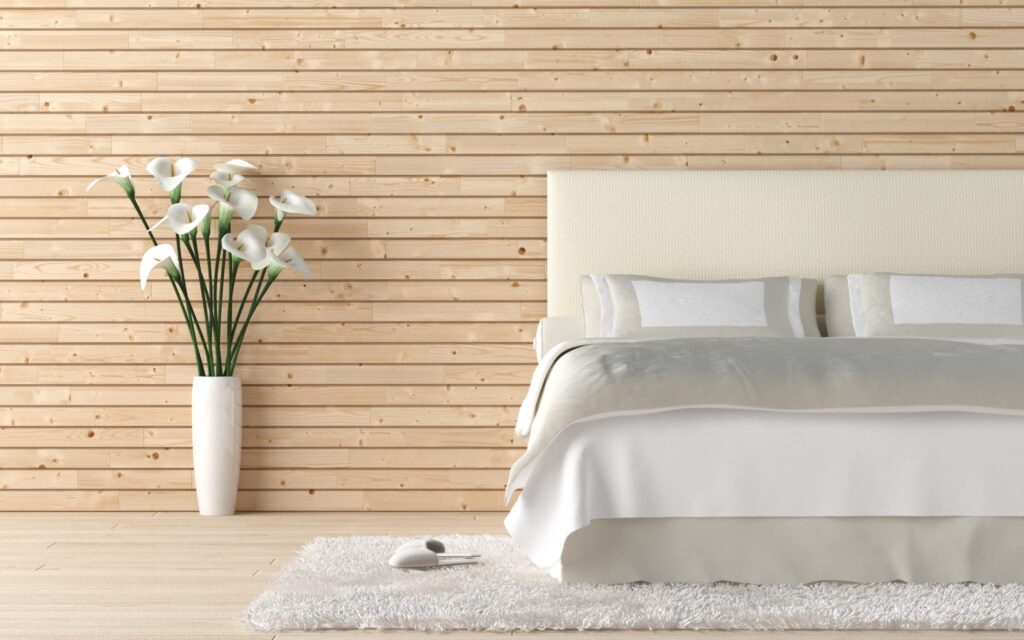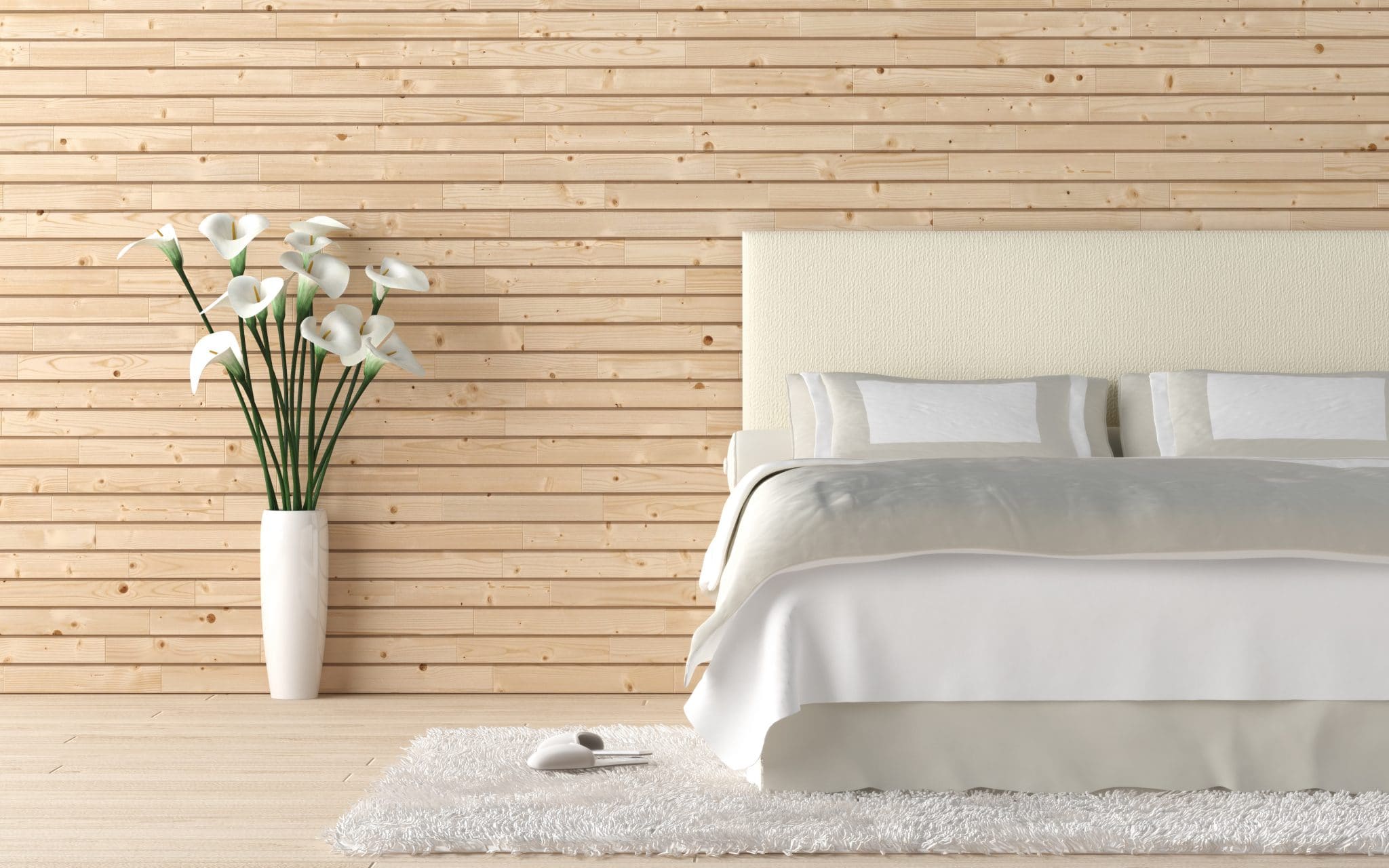 Think about checking into a nice hotel room. It doesn't matter where you are or how much the room cost. Just imagine putting the room key in the lock, opening the door, and feeling thrilled with what you see.
You might love the artwork on the walls. Or the color of the drapes. Or maybe the fact that the bathroom is bigger than your bedroom back home.
But overall, the main reason why you want to instantly jump in bed and take a blissfully long, restorative nap is because hotels rooms are minimalistic and uncluttered.
Hotel rooms offer you a place to sleep and store your clothes while you are working or traveling. (And maybe a cool pool downstairs!) Nothing more. Nothing less.
It is the simplicity of a hotel room that beckons you to curl up in bed and relax. Maybe flip through channels while snuggled in a robe. Or cat nap in the afternoon before heading out to dinner or to see friends.
You want that same resort-like feeling at home, too! When you enter your bedroom, you want to feel calm and relaxed. Your mind should instantly know that by being in this room, it is time to take care of yourself and go to sleep.
It is a simple premise. But one that is extremely powerful for your health.
How to Declutter Your Bedroom
Decluttering a bedroom is different than decluttering your house.
After all, the other rooms in your home have very specific jobs to perform for you and your family:
Bathrooms need to have all of our personal care products
The living room and game room are filled with entertainment
A garage stores necessary tools and gadgets.
But the bedroom needs you to do nothing but sleep.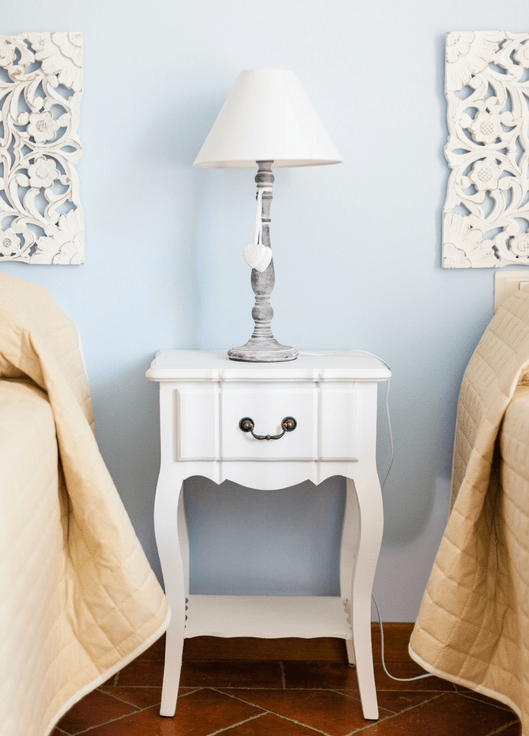 There is a freedom in that knowledge. You don't have to multi-purpose your bedroom to be anything more than a welcome retreat from the daily grind.
It does not need to be an exercise room, an office, a second closet, a toy room, etc. (Of course, unless you are living in a studio apartment, tiny home or are living in extreme housing conditions.)
Before you get upset and think, 'I don't have any other room in the house, there's no way I can declutter my bedroom!' just keep reading.
There's almost always a way to create a better sleeping environment. You just have to be willing to put your health before 'stuff.'
What to Remove From Your Bedroom for Better Sleep Tonight
It's really not that complicated to figure out what needs to stay in your bedroom and what needs to go.
For a healthy night's sleep all you need is:
In addition to sleeping essentials, most bedrooms only need a few more things to be functional, including:
That's it. Seriously.
Trying to pack your room with anything more than that is just turning a room meant for rest and relaxation into a multi-purpose room that quickly loses its relaxing atmosphere.
That is why none of the following items should be in your bedroom for any length of time:
Gym equipment
Work desk
Piles of dirty laundry
Stacks of unfolded laundry
Boxes
Children's toys
Artwork and décor you hate
Pictures of people that don't bring you joy
Electronics you never (or rarely) use
Textbooks and school supplies
Relocate or Hide Stuff in Your Bedroom
In a perfect world, you would remove all of the items listed above and never let them come back into your bedroom.
But we all don't live in a perfect world. And sometimes our square footage doesn't accommodate our life needs at any given time.
The important thing is that you don't want to unconsciously stress your mind and body by looking at all of these to-do items. While totally removing them to another part of the house is best, sometimes clever hiding and smart storage will encourage you to feel a zen-like atmosphere in your bedroom.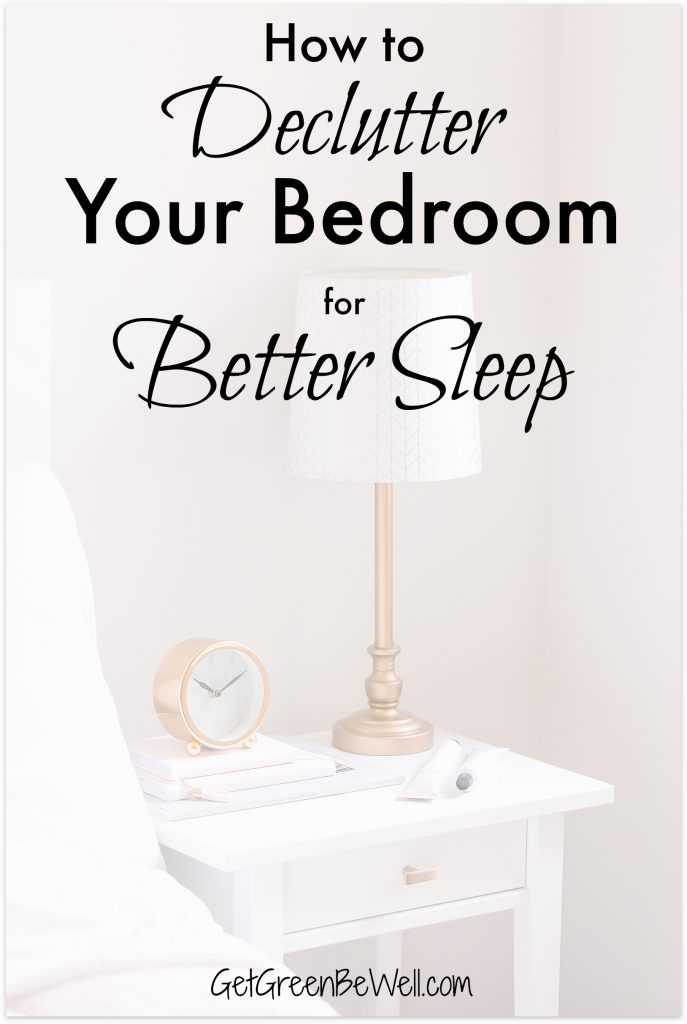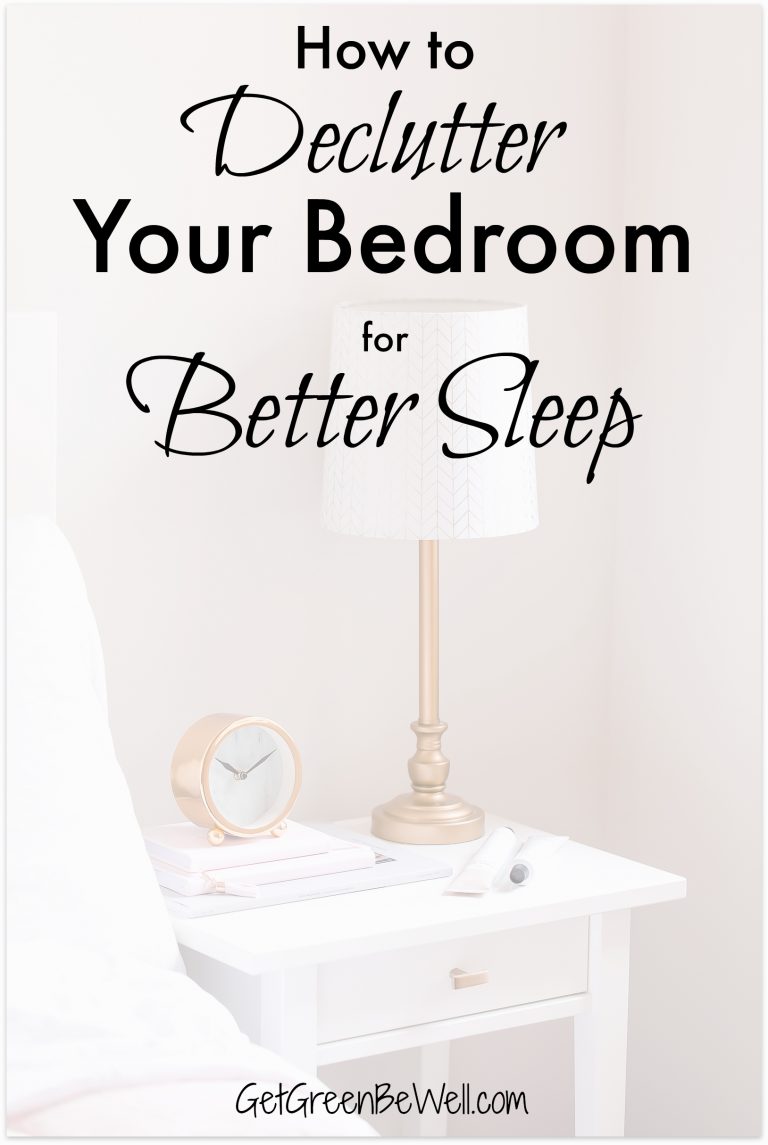 There is no excuse to keep things that don't bring you joy and you do not use, anyway. Absolutely no excuse.
So, if there are décor items, art, pictures, or products that clutter your surfaces and walls and you don't use them every day, remove them. Put them in a garage, an attic, a closet somewhere else, or donate them.
For things that you need and can't get rid of, such as you are a college student and need your textbooks but looking at them reminds you of unfinished homework each night, then you need to hide the items:
Use shelving (whether portable shelves or attached to the wall) to store books, knick-knacks, picture frames or wicker baskets full of stuff.
Use over-the-door organizers to neatly organize small items behind your bedroom door, closet door, en suite bathroom door, etc.
When you lay down at night, you should not go to sleep with images of to-do lists and chores to be done.
However you decide to declutter or organize, make sure that your bedroom is a peaceful, beautiful and relaxing space in your home above all others.
Related Posts