How to make a bed more comfortable? That was my question when we decided to move into an RV to travel the country for a year or so. The RV came with a mattress – which was hard, thin and in my mind – highly questionable with toxicity.
With the cost of RV living (it's not as cheap as people promise, folks), I didn't really want to order a customized non-toxic mattress for the RV. If I had, these are the ones that I wanted to get. And I was really close to buying one, let me tell you.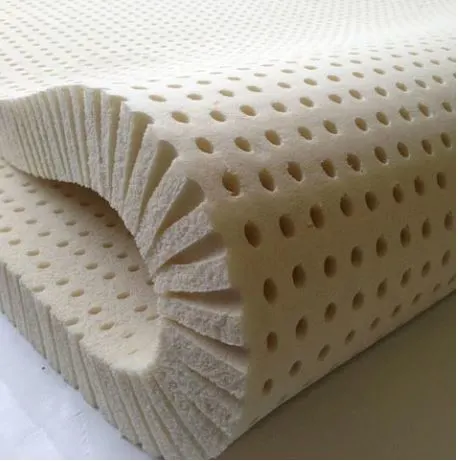 There was no way I was using the mattress as it was. So I considered cutting up my beloved Sleep on Latex king-size mattress to make it fit a queen size in an RV. However, I'm not sure how long I want to be RVing, and I hated to cut up a good mattress that I intend on using in my new house.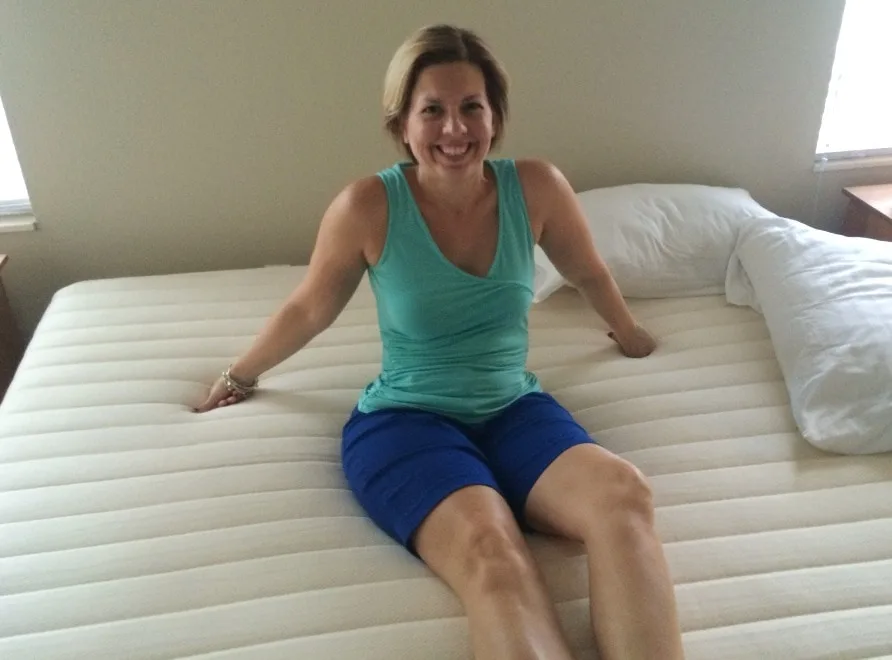 My cheapest way of how to make a bed more comfortable quickly and easily was to buy a Sleep on Latex mattress topper.
I thought I'd buy the thickest mattress topper available and hopefully it would act as a mini mattress. Disguising the imperfections of the existing mattress and putting a natural barrier between me and the conventional mattress which I fear is coated with flame retardants.
(It's definitely not perfect or probably even useful, but I'm trying with what I have and what I can afford).
I bought the 3 inch thickness mattress topper from Sleep on Latex in the medium firmness. It came rolled up in a box that was easy to transport (see it in the video).
From the very first moment that I laid down on the mattress topper on top of the old mattress, I KNEW that I had made the right choice. I slept so good on the bed from the very first night.
Five months later, I still feel the exact same way.
I can't even tell that the other mattress is under the mattress topper. It's that comfortable.
Helpful Hint: RV's have smaller sized mattresses. I needed a queen size that was 5 inches shorter than normal. So I used a electric carving knife to trim the latex mattress topper. Trust me, scissors did NOT work.
So I thought, can I just use the mattress topper on the bed platform and get rid of the nasty other mattress permanently? It makes sense, right? Just use this mattress topper as a mattress itself. What a brilliant way to save money on a mattress!
Well, we tried that. And it wasn't entirely comfortable. It's like the mattress topper needs a little something more underneath it. We did put the mattress topper on top of the wooden platform in the bedroom that would be where a normal box spring is.
In our new RV, we actually used several mattress toppers on top of the platform and it worked much better. Here's a video of what we did to make a custom mattress out of mattress toppers:
Either way, the Sleep on Latex mattress topper saved me hundreds of dollars ($300 vs. $879) and was the quickest and easiest way of how to make a bed more comfortable.
However, I've since found that Naturally Nestled offers even less expensive all natural or organic mattress toppers. That's what I used in my second RV.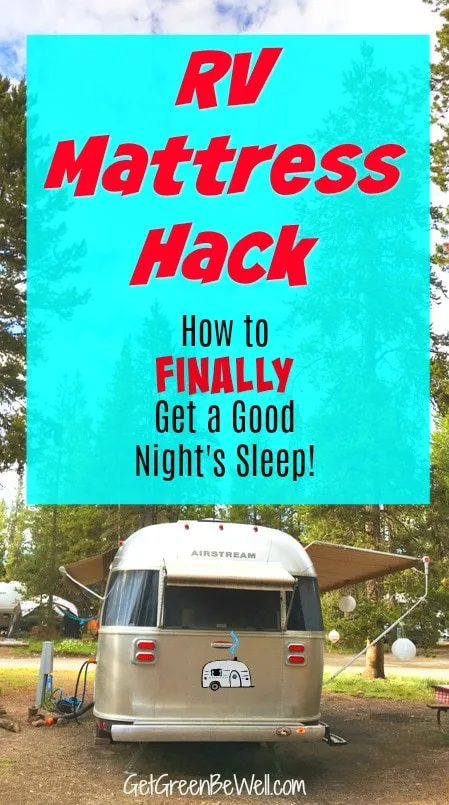 Whether you've got a too-hard mattress or a mattress that's too lumpy from being used too long, a thick natural latex mattress topper is the best way of how to make a bed more comfortable for cheap.