What are the best gifts for a minimalist? It is hard to shop for someone who doesn't really want anything. Yet minimalists want the joy of receiving gifts just like anyone else – and their family and friends want to give them gifts. So what do you buy for someone who says they don't want anything?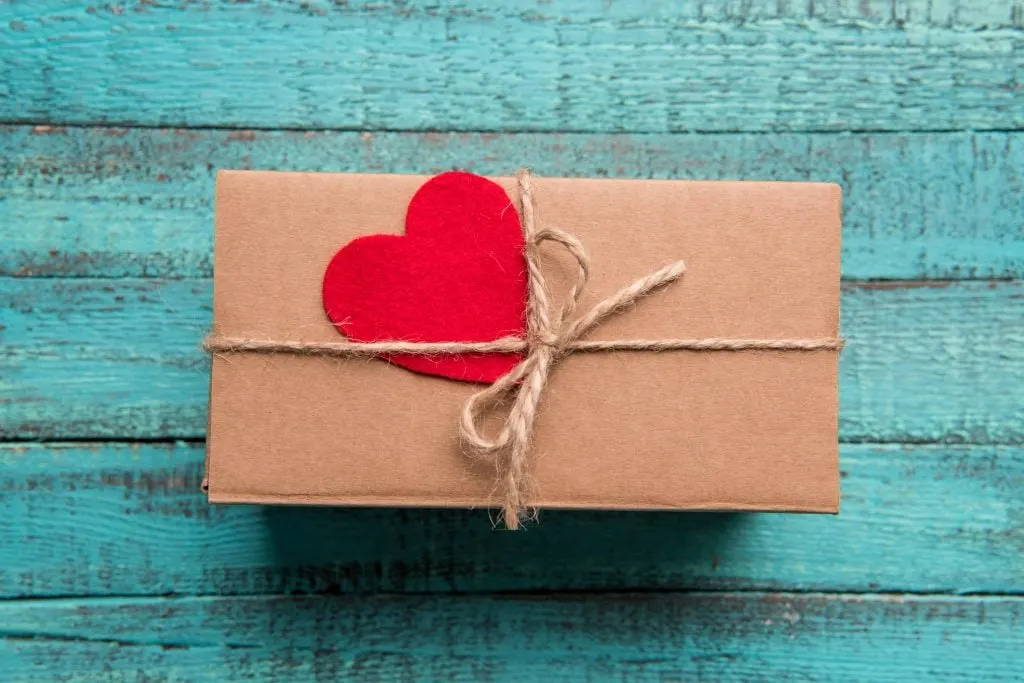 Buying Gifts for a Minimalist
So, what is a minimalist?
Minimalism means something different for everyone. Generally, minimalists don't want stuff just to have "stuff." It's not like a minimalist gives up everything they own to live like a monk. Well, most don't.
Minimalists just don't want stuff for stuff's sake. They don't want to be tied down by things.
Want to know more about minimalism? Here are some great resources:
A minimalist does not want one more pair of fluffy socks that they will never use. They don't want random makeup or craft beers that they don't like – simply because you had to buy them something.
Minimalists generally don't want their décor or sense of style dictated by other people, either.
The things that minimalists prize are time, experiences rather than stuff, and products that are of good quality and last a long time.
If you are looking for the best gifts for a minimalist, here are a variety of gift ideas below. They are separated into these three categories:
Indulgent
Sentimental
Smart Bets (things they need or secretly want)
---
Indulgent Gifts for a Minimalist
Less Stress and Anxiety
In 2020, everyone is looking for more comfort and joy. And everyone needs great sleep at night. So why not combine a much-needed gift that works for both? Weighted blankets can help decrease anxiety and stress (check out the medical research quoted in my article).
Or, just jump to my favorite weighted blanket brand!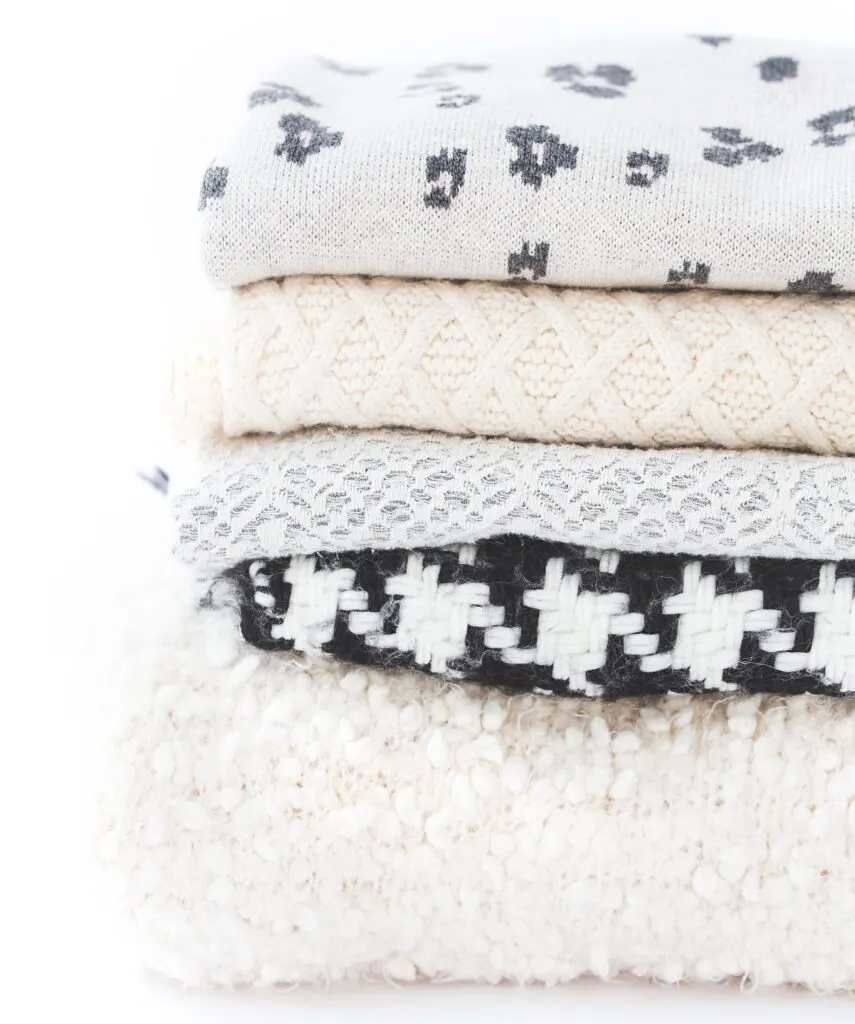 ---
Gift of Travel
Experiences over things. That's what most minimalists want and desire. And travel is a BIG part of their wishlists!
It is easier than you might think to give a vacation as a gift!
Tinggly is one of the best ways I know to give experiences rather than things! Plus, you get a gift that can be unwrapped. Check out this new way of giving travel, because I think you'll like it!
You can also buy travel gift cards online and in major retailers, too. It's a bit more limiting, because you need to know what company they want to use, but it definitely is appreciated!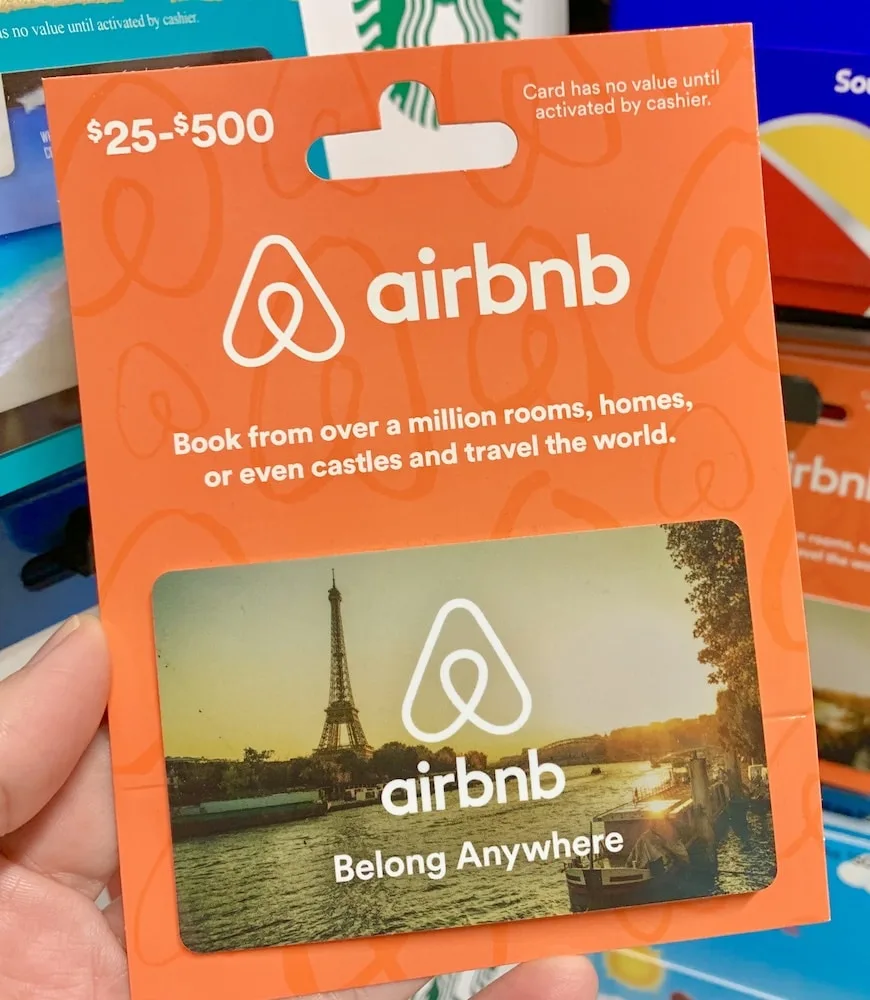 ---
Give an Experience
Maybe your friend or family isn't keen on traveling far away from home now. That's okay! You can give the gift of adventure in the city where they live.
An Airbnb Experience, such as a cooking class or cultural tour, can be booked in any city across America or around the world. So they'll be able to find something that works for them. (There are even online cultural experiences.)
Viator, a Tripadvisor Company, is a great way to gift an experience! You can search for their city and choose something as adventurous as sky diving, hot air balloon rides and ATV tours, or choose something as calm as a foodie tour, boat tour or photography class.
---
Heirloom Cookware
Cookware that will last for generations is exactly what a minimalist will appreciate. Because just about everyone cooks, right? Smithey Ironware makes the most impressive modern heirlooms hand forged in North Charleston, South Carolina. The presentation of the packaging of this cookware is gorgeous. And they'll love a beautiful addition to their kitchen that can be passed down to the next generation.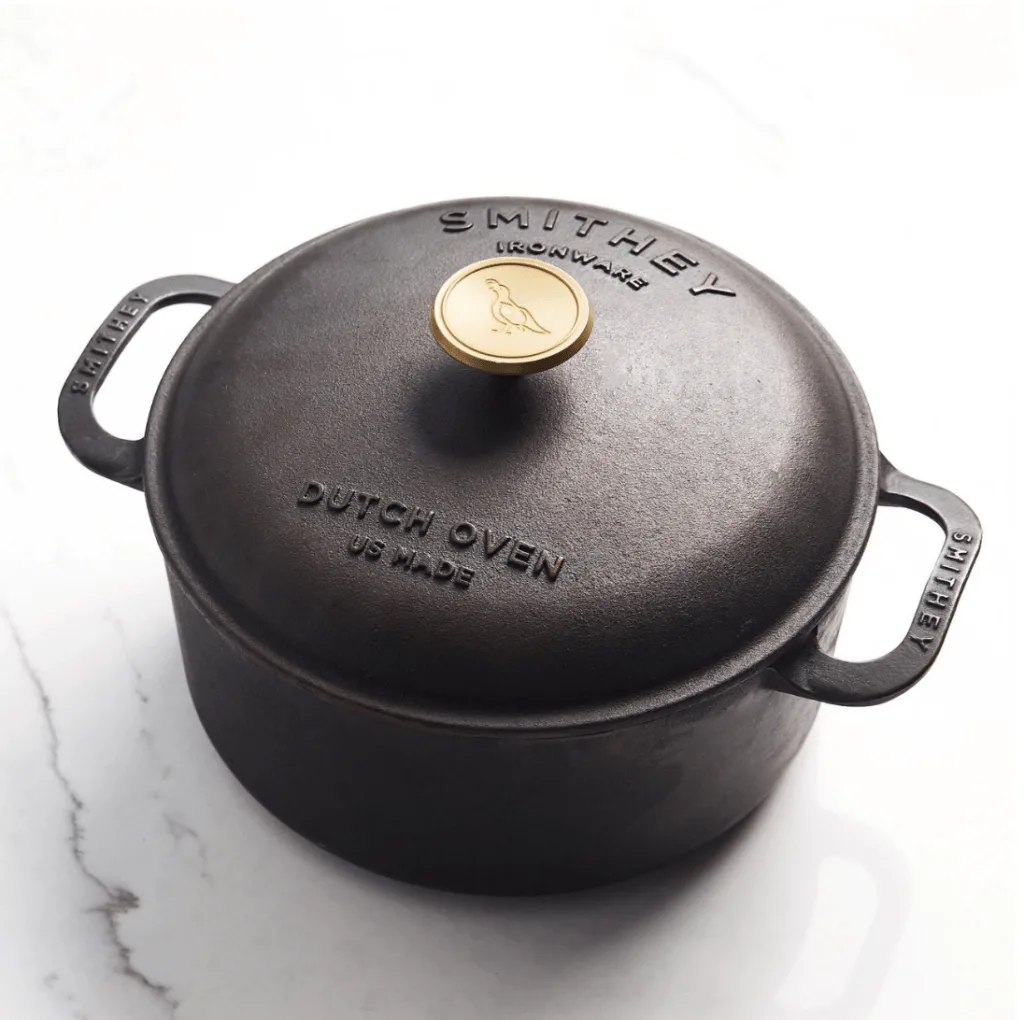 ---
Long Lasting Watch with Hidden Tools
An heirloom-quality watch from a trusted company is always appreciated. But the great thing about this Leatherman watch is that it secretly contains 31 tools hidden in the links! Check it out to see how they hide the helpful gadgets in this stylish watch they'll keep forever.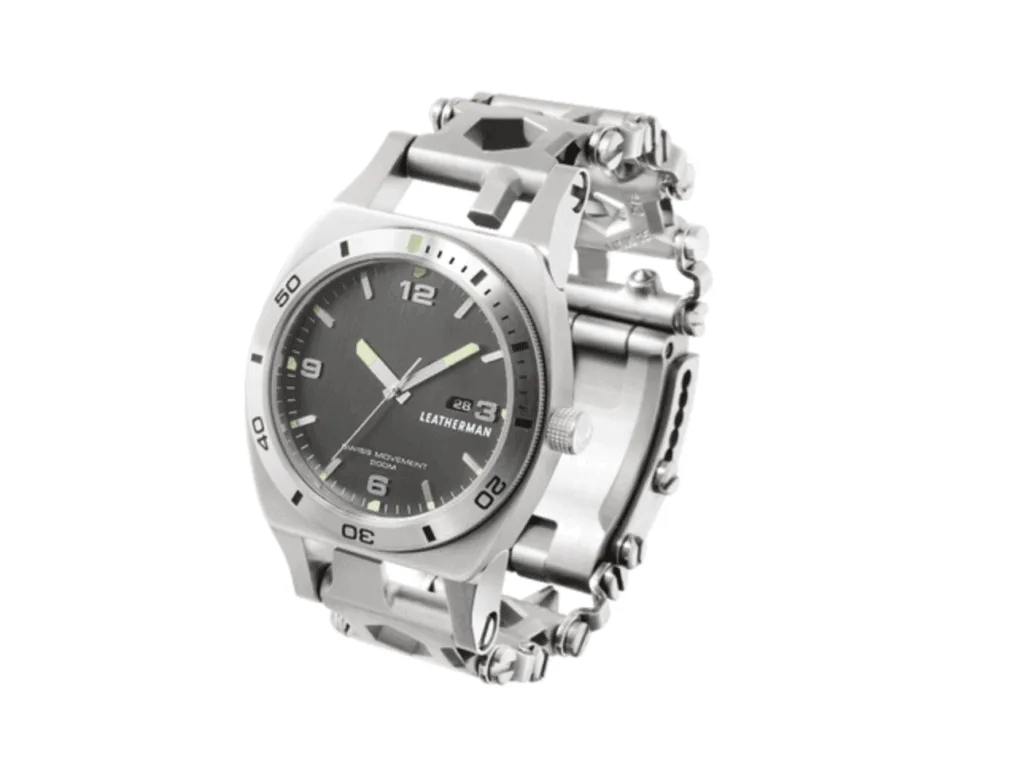 ---
Research Their Family Tree
Who doesn't want to know where they came from? An Ancestry DNA Test can unlock generations of a family tree quickly and easily.
See my actual test results and my review of AncestryDNA test compared to 23andMe.
Along with showing ethnic makeup, an Ancestry DNA test offers a subscription to Ancestry.com, where established family trees can be easily found from possible genetic matches thanks to DNA testing.
---
Genetic Health Testing
In addition to ancestry information, a 23andMe Test (again, just spit in a tube) can also reveal a world of health data. Which can help them live a healthier life.
Some health characteristics that are revealed can be weird (like if your pee is likely to smell after eating asparagus) or helpful (your tolerance to caffeine – and whether that's a reason that you're up all night after a cup of coffee). The medical portion does test for major genetic red flags (such as a predisposition to certain cancers) that can be comforting or a wake up call. Rest assured, those types of results don't just pop up in your extensive health assessment. To find the answers, you'll need to answer several questions online that you are prepared to see the results, whether good or bad.
---
Beautiful Flower Delivery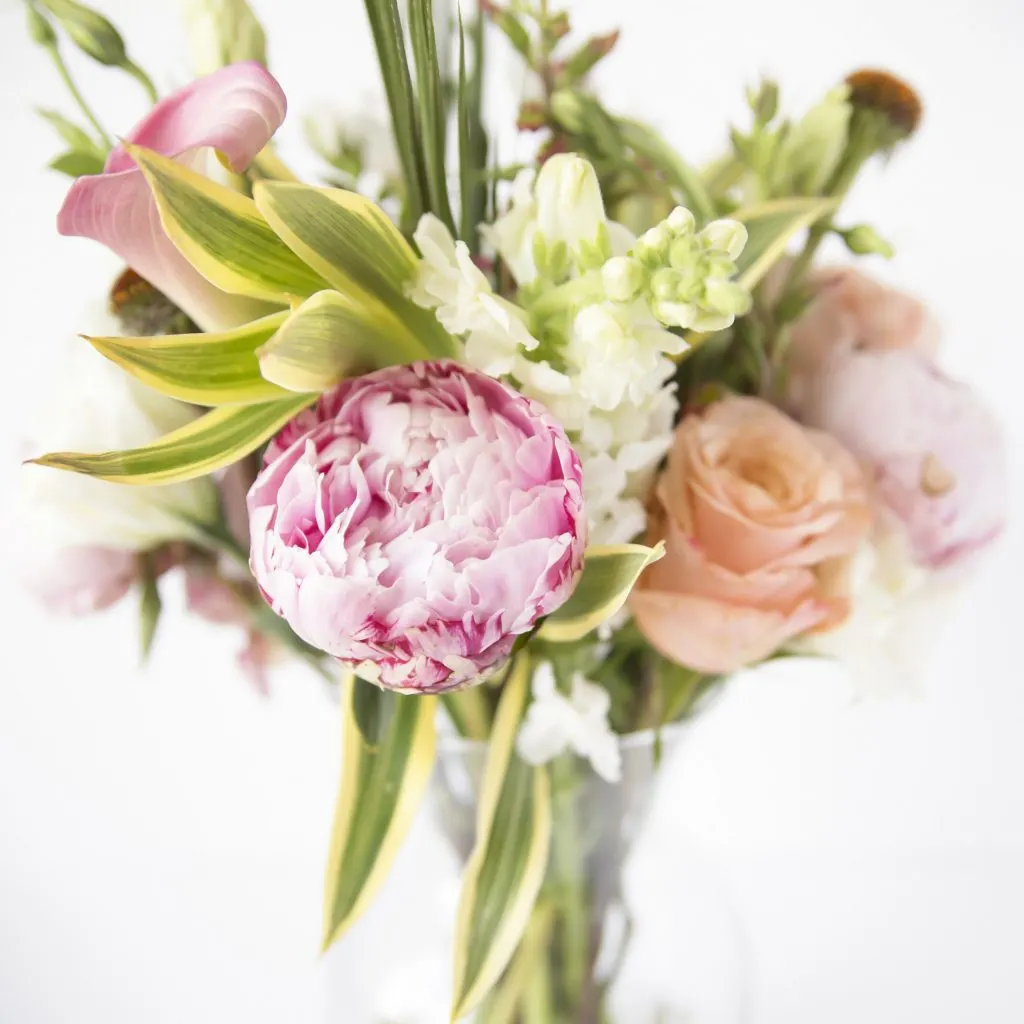 Flowers can bring joy. Why not put a smile on someone's face with a flower delivery! Choose a one-time delivery. Or spread the joy with a weekly, monthly, or quarterly subscription. I never knew that this website is perfect for ordering flowers at a great deal. Who knew?!?
---
Festive Houseplants
Just as awesome is a Christmas houseplant. These cute houseplants are decorated for holiday gifting. But once the decorations are removed, the houseplants can purify the air inside their home and bring happiness (which we all need).
---
High Quality Perfume from Nature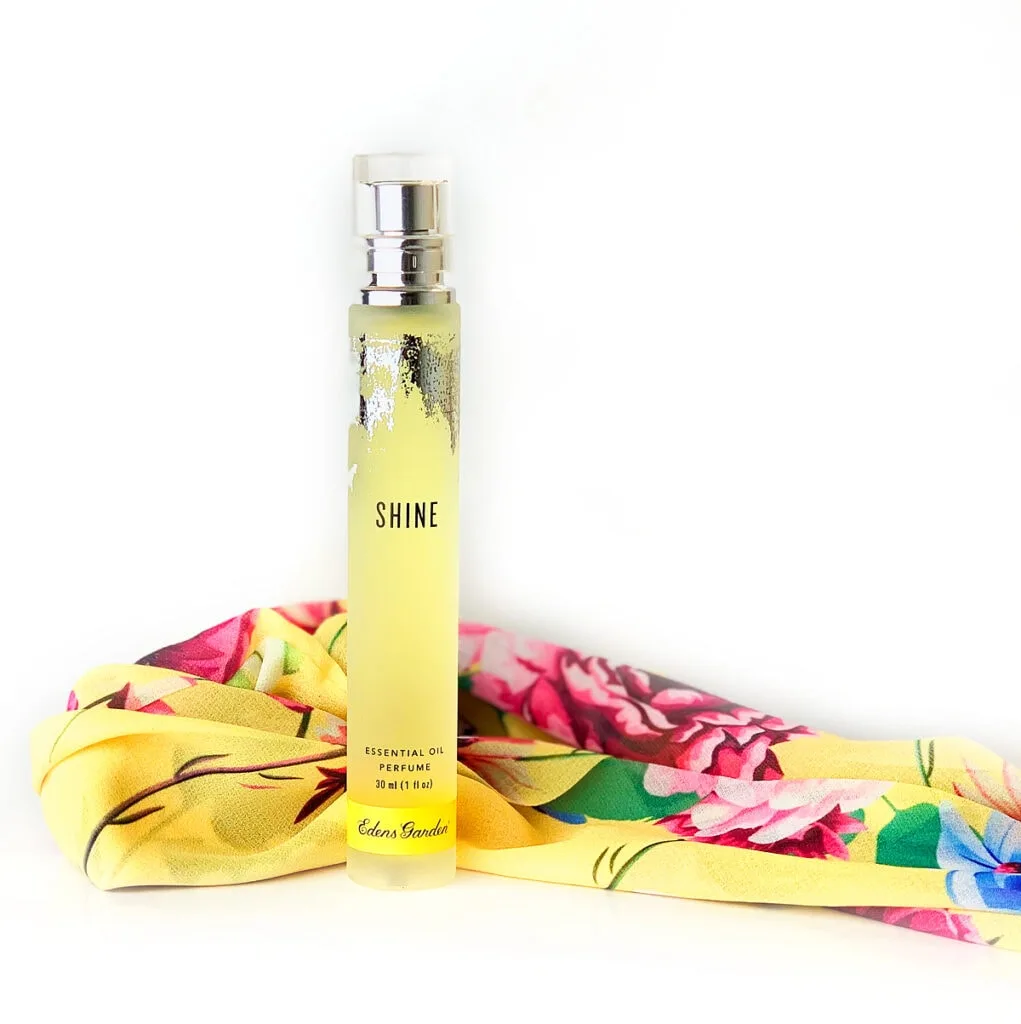 If you don't want to send flowers, how about gifting a perfume made with their favorite flowers or essential oils? Because everyone likes to smell good! Eden's Garden essential oil perfumes are all natural with no nasty chemicals. Plus, their sleek, minimal design is perfect for minimalists. I love the fragrant smells of all of their products, but this Shine perfume made with 100% essential oils as fragrance is sweet, uplifting and like sunshine in a bottle!
---
Meal Delivery Services to Save Time
Subscription Food Boxes or Meal Kit Delivery Boxes are great gifts for a minimalist (Here are my best ideas). Food subscription gift boxes are the best because everyone likes food and everyone has to eat, right?!
P.S. Sun Basket is among my favorites and the one I recommend.
It doesn't just have to be for meals! Consider a snack subscription service sent to their home or office for when they get the munchies. I personally love Snack Nation and UrthBox for healthier, yet delicious foods.
---
Sentimental Gifts for a Minimalist
Schedule a Date
Pick a time for a coffee date, afternoon tea, seeing a movie or walking in the park together. Make a meal. Or get a manicure or a spa day.
---
Preserve Their Precious Memories
Have access to a minimalist's photos or videos over the years? Then have those precious memories preserved forever by having VHS videos digitized, photos scanned, etc. A great idea is to load them into a digital photo frame which plays videos and photos. This way, one frame can showcase years of memories that can constantly be updated without having to print photos.
---
Make a Modern "Mix-Tape"
Make a photo book. Create a video. Turn their Instagram pictures into wall art. Use photos of the two of you to create photo gifts. In today's age, we no longer want songs on a mix-tape. We want to see our favorite photos. Shutterfly has an amazing selection of ideas to turn photos into books, prints, cards, puzzles, pillows and cool things to do with images that they love.
---
Give The Gift of Time
Few people have enough time in their lives anymore. Offering to run someone's errands for them, fix something in their house, walk their dogs, or cook a meal is truly a much appreciated gift!
---
Donate to Their Favorite Charity
Giving gifts for a minimalist doesn't have to mean giving "stuff" to the gift recipient. Sometimes they would be just as thrilled if you helped out someone less fortunate. A donation to Heifer International can help kids and adults around the world. Give unique gifts such as goats for milk or send a girl to school.
Or choose a donation to a charity or project that means something to them.
---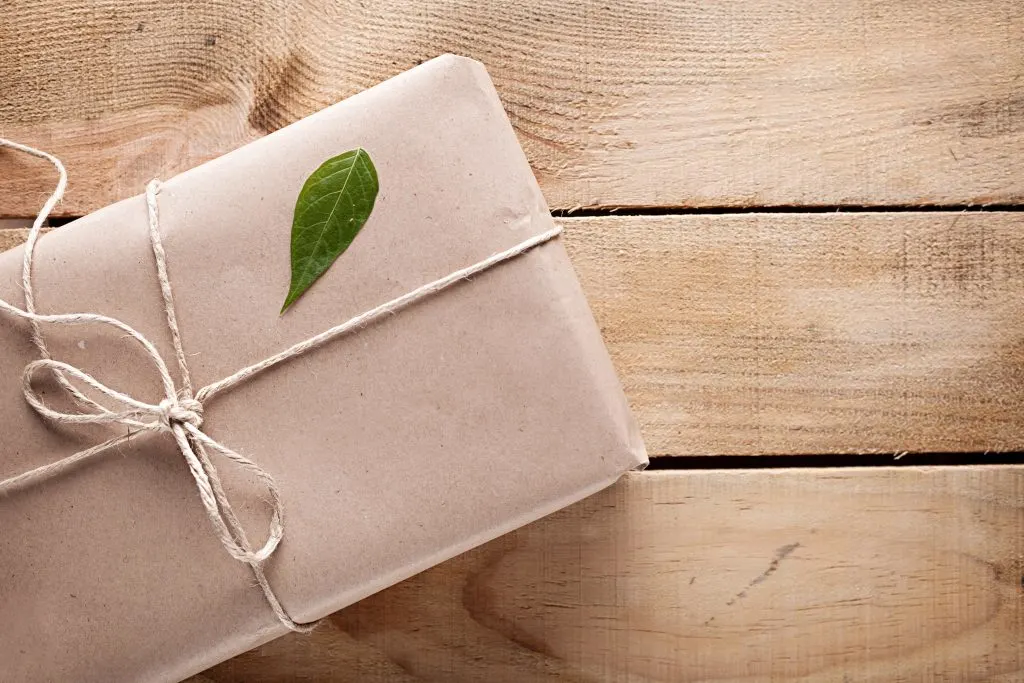 Pin This Post to Come Back to Later!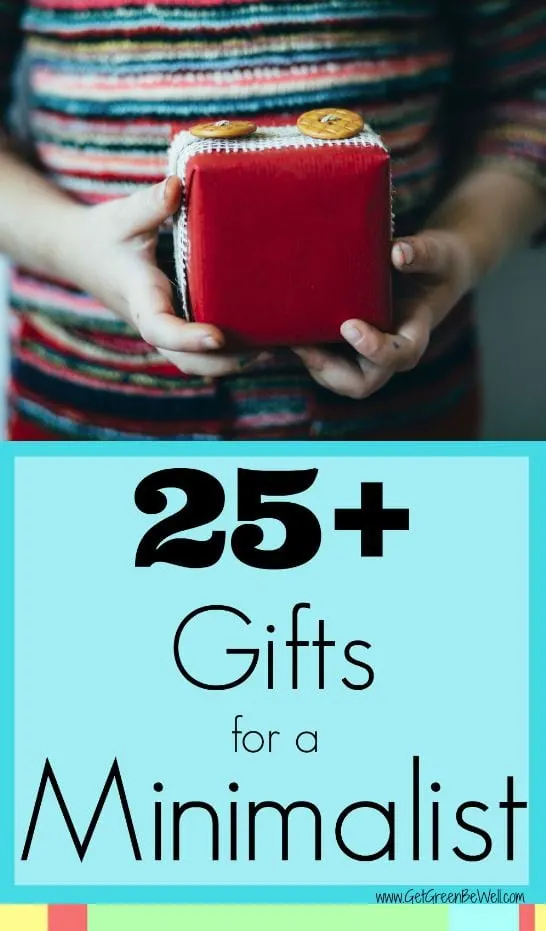 Smart Bets for a Minimalist
Minimalist Cleaning Kit
A non-toxic, minimalist green cleaning kit will help them to have a cleaner home in more ways than one. Not only is this single concentrate cleaner from Branch Basics a minimal approach to cleaning, but it's so much better for their health, too! See 15% on Starter Kits, such as the one below, when you use my code GETGREENBEWELL.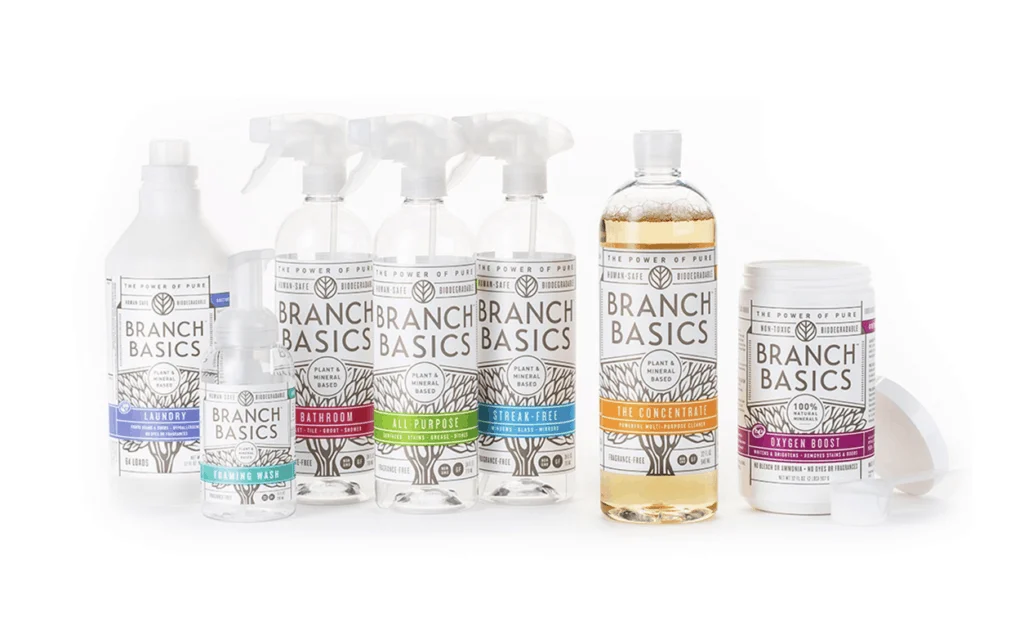 ---
Super Soft Sheets
Everyone has a bed, right? And who doesn't want to sleep in luxurious softness? I've loved these super soft organic sheets for years and plan on getting more!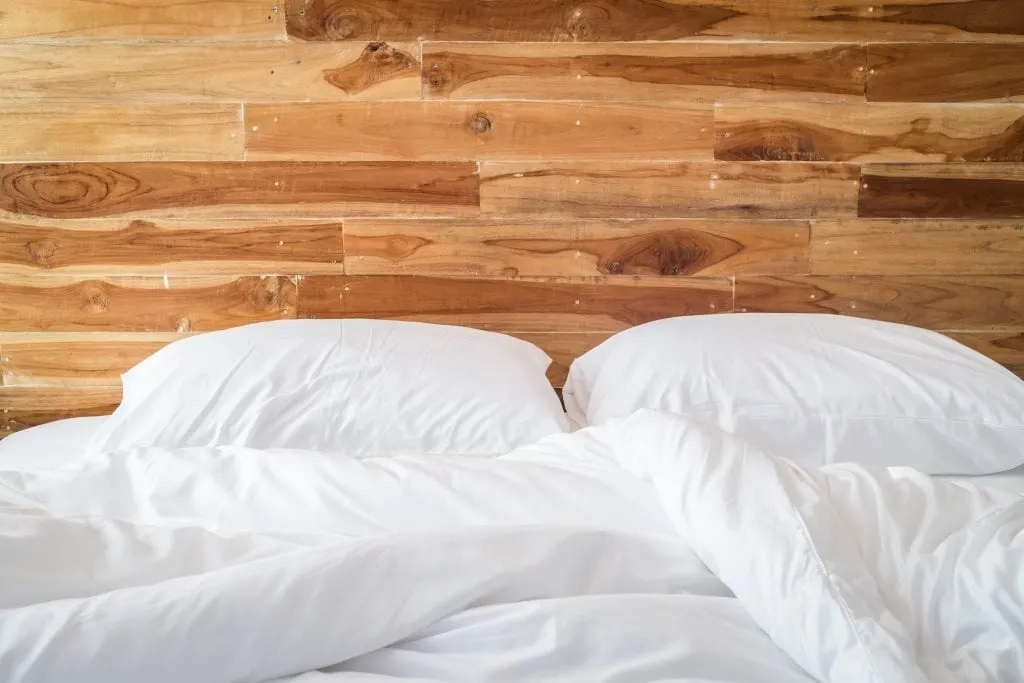 ---
Perfect Pillows
We ALL want to enjoy better sleep and more sleep! Upgrade your loved one's current $10 polyester fiberfill pillow for something incredibly soft, supportive and healthy. Did you know that kapok pillows are soft as down feathers? Or that these organic and natural pillows are amazingly supportive? They are all great gifts they won't buy for themselves. Here are some more fabulous gift ideas for better sleep.
---
Super Comfy Mattress Toppers
Add an extra layer of comfort to a minimalist's night time routine with a fluffy mattress topper. Again, everyone has got to sleep, right? And everybody deserves a great night's sleep. We really like this mattress topper and have used it for more than a year. Natural mattress toppers are one of the best ways to make a bed more comfortable without spending a fortune.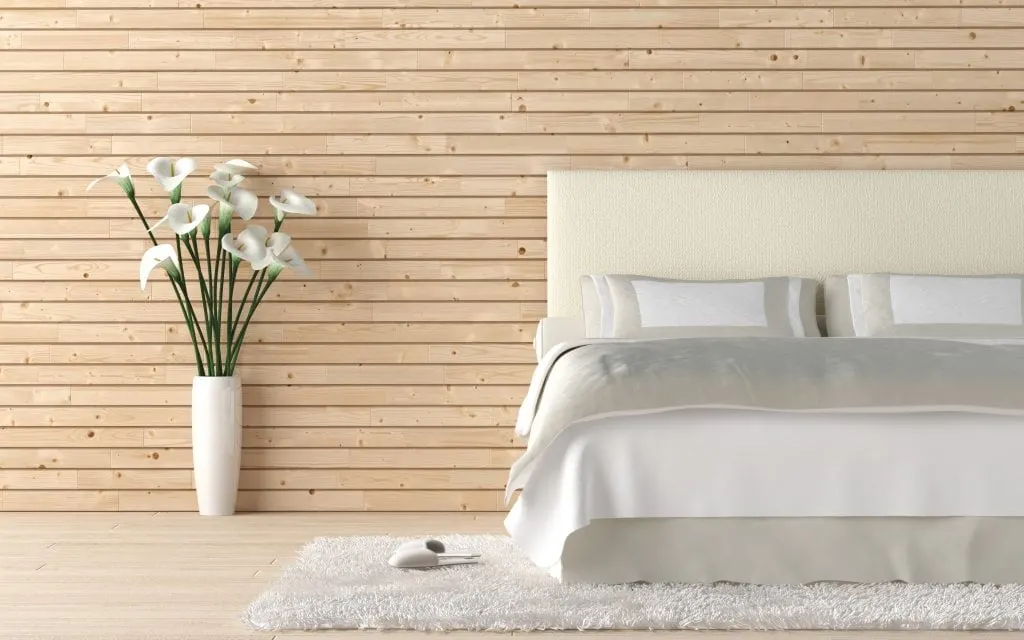 ---
A Mattress They'll Love
If you are looking for a big ticket items as a gift for a minimalist, consider a natural mattress. They will definitely think of you every night of their lives as they sink into luxurious softness!
There are plenty of options out there (Savvy Rest has some really great beds!). Here are some of the ones I've tried and whether or not I'd buy them again:
A bed is definitely a great gift!
---
Health and Wellness
No one has ever said "I need to workout less." Make health and fitness an easier priority for your loved one with a TRX system. This easy suspension system is simply two straps that can be put over a door, or attached to a tree branch or a hook in the garage. It's portable, folds up in a small bag, and uses a person's own weight as the resistance – so no worries about overdoing it. This is what I use to workout. It really DOES work, even though it's so simple.
---
Emergency Preparedness
Everyone should have a disaster preparedness plan. For someone who truly doesn't want anything, this is the ONE THING that they might really NEED. In case of a natural or man made disaster, this stylish Prepster Emergency Backpack can easily be thrown in the car with essential supplies. One of Oprah's Favorite Things, the bag can literally save their life in an emergency. It's stocked with water, food (even chocolate!), first aid kits, emergency tents and blankets and more.
---
Gift Cards
Never underestimate the appeal of an Amazon gift card. You don't have to worry about your gift recipient not liking it! After all, you can buy anything from fashion to food to ebooks and downloads.
---
Entertainment Subscriptions
Who wouldn't love access to more music, videos, books or gaming?
Give the gift of a Kindle Subscription for unlimited reading of books and magazines.
An Apple gift card buys gaming, music, movie, TV shows, iCloud and more. Or get Amazon Music Unlimited.
An Audible Audiobooks subscription can be enjoyed during a commute, workout, while cooking dinner or relaxing in bed. With every topic ranging from fiction and romance to memoirs and inspirational (or even learning a new language), minimalists will enjoy the convenience of an expansive library hidden on their phone.
You can even gift Amazon Prime! With this gift subscription, they'll get access to Amazon Prime TV (instead of cable), books, magazines, music, free shipping on Amazon, and more.
---
Great Food or Wine
Who couldn't use a fancy box of chocolates wrapped with a beautiful bow or a superb wine that they would never spend money on themselves? Give them the gift of a treat they'll love, but never get on their own, such as a Biscotti cookie gift basket.
Cold, Hard Cash
Cash is always nice. Dress it up with simple origami techniques to turn those green backs into art. Check out these video tutorials on how to turn a dollar bill into a shirt and tie or a goldfish. There are plenty more ways to make money look interesting. A dollar bill origami book will show you how to make cash look like art.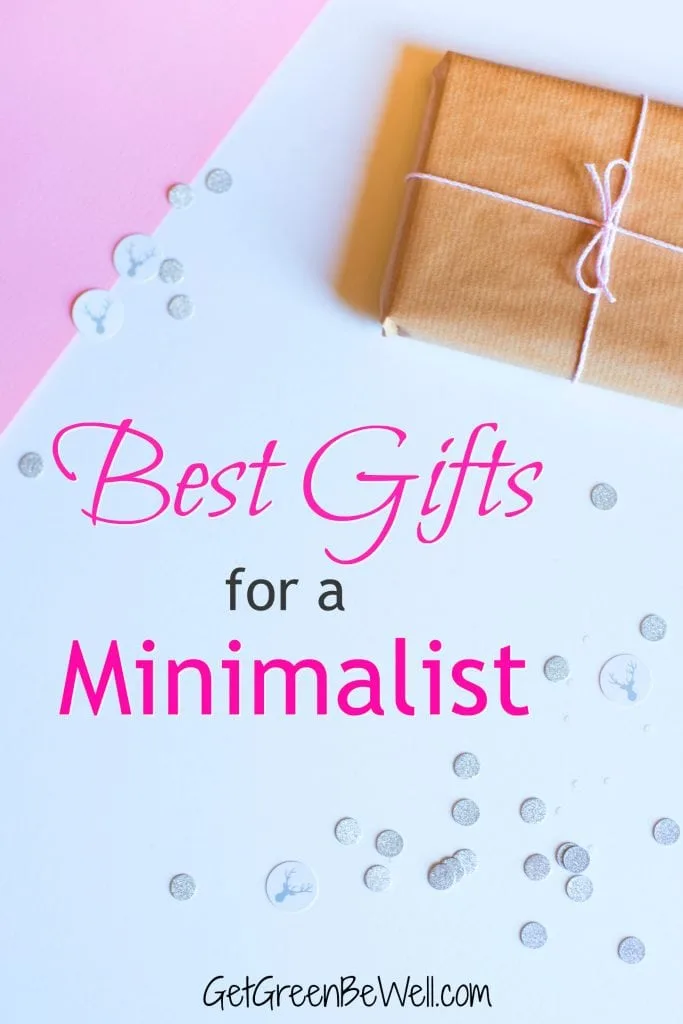 More Gift Guides
Here's more of our Gift Guides for unique and fun gifts: