The best healthy stocking stuffers ideas for men and women. Shop this gift guide when you don't know what to buy or are looking for small presents!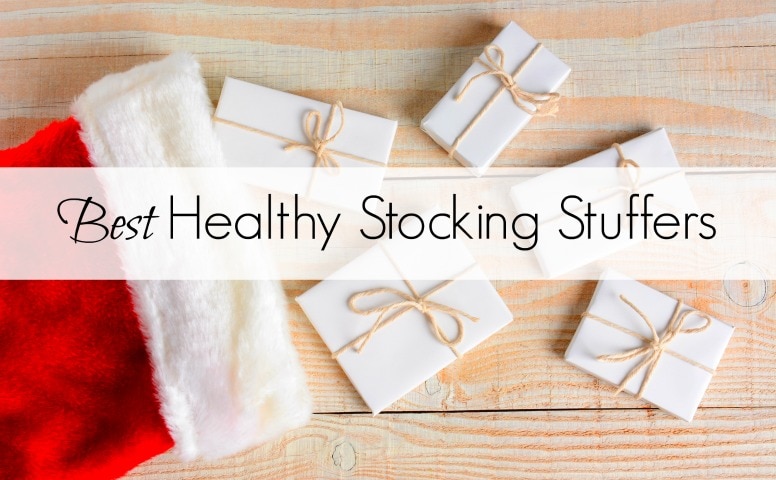 Stocking stuffers ideas can be tough to come up with – especially for adults. If you're looking for stocking stuffers, small gifts or inexpensive gifts for health-conscious men or women, it can feel even more challenging.
But it doesn't have to be!
Best Healthy Stocking Stuffers Ideas
There are so many unique, healthy stocking stuffers out there that would make anyone smile.
These stocking stuffer ideas for 2020 are perfect for:
Stocking stuffers for men
Stocking stuffers for women
Small stocking stuffers
Cheap stocking stuffers
And whether you are shopping for someone that is a dedicated super crunchy tree hugger, or someone who just likes unique gifts, you are sure to find something for everyone in this stocking stuffers ideas gift guide.
The Gift Guide is divided into the following sections in this order:
Stocking stuffers for Women (Beauty Products)
Stocking stuffers for men
Stress Relief Stocking Stuffers
Stocking stuffers for Foodies
Fitness Stocking Stuffers
This stocking stuffers ideas gift guide will always be expanding, because I'm always finding such unusual finds that are the perfect present for everyone on your list! So you might want to bookmark it or Pin It to Pinterest.
These are great small gifts for any time of the year. Keep them in mind, as well, for birthdays, thank you gifts, co-worker gifts, appreciation gifts, incentives for reaching health goals, etc.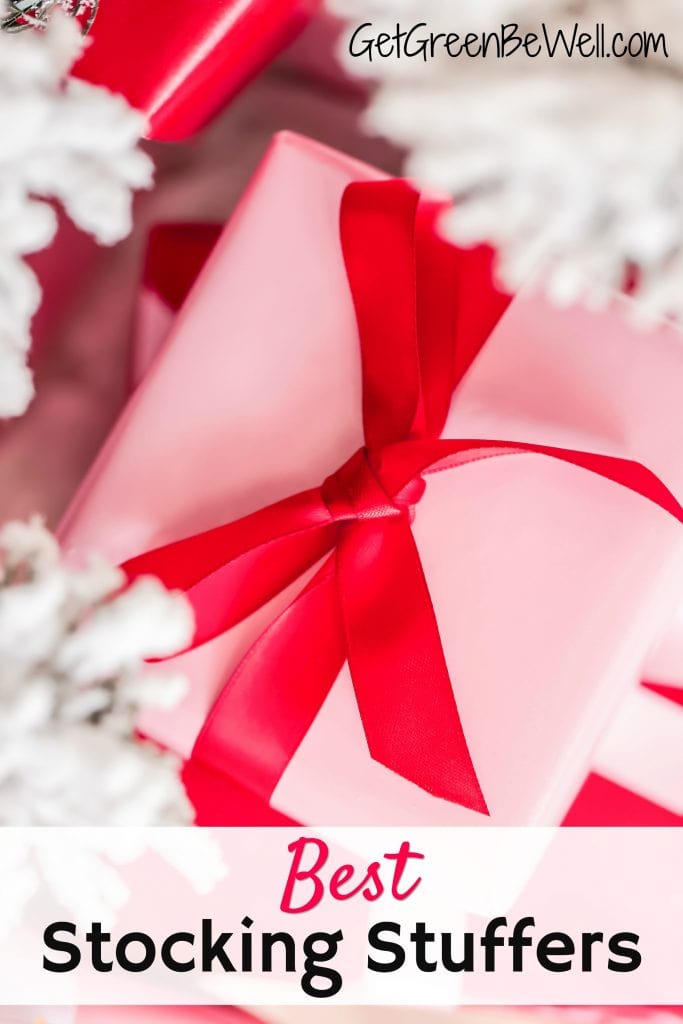 Beauty Stocking Stuffers (Women)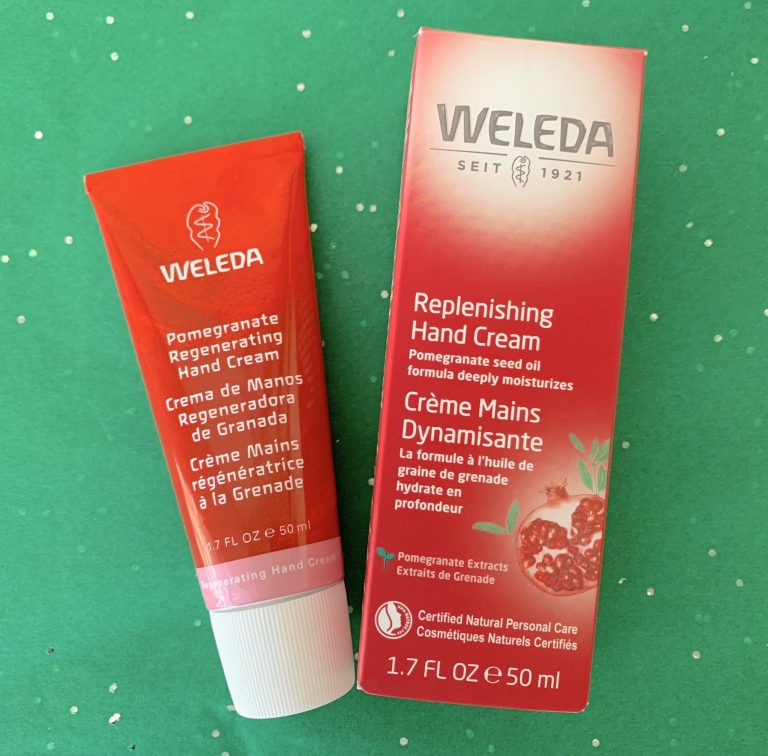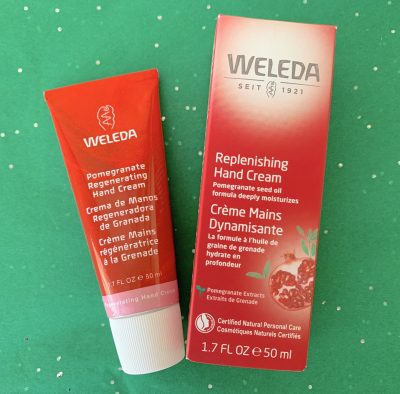 I've been using Weleda products for years. I really do love them all. This Pomegranate Replenishing Hand Cream works amazingly. Plus, it smells great (not too strong, but a sweet, fruity smell). It's the perfect size for a stocking stuffer and small gift giving.
OH! Organics handmade organic soaps and organic essential oils smell great and are the perfect size for healthy stocking stuffers. Plus, a tree is planted with your purchase. I tried Maddie Berry, a fragrant blend of hawthorn berry, eucalyptus and orange essential oils.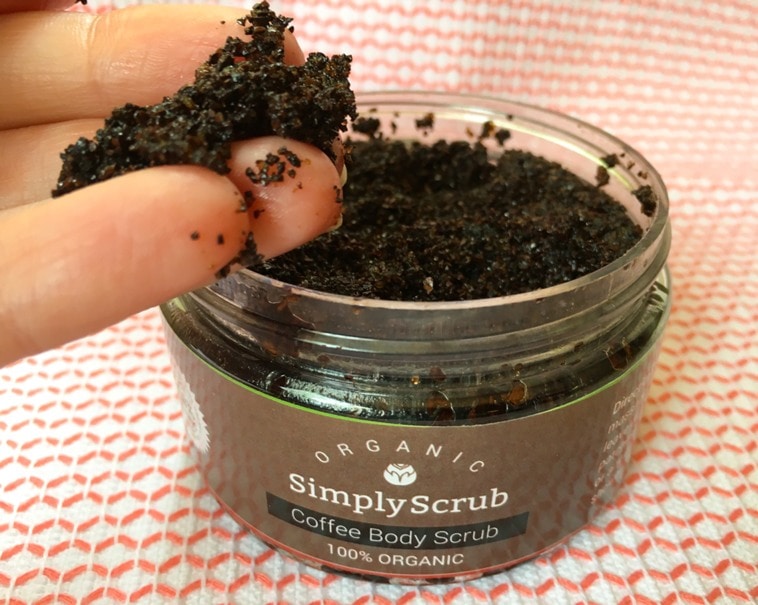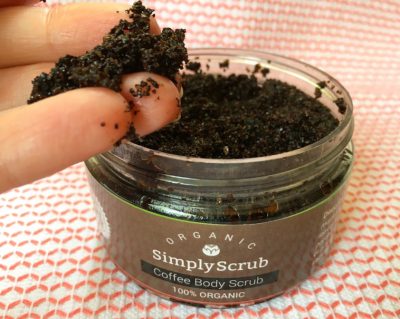 Coffee lovers? Chocolate lover? If so, then you've GOT to try 100% Organic SimplyScrub! This Organic Coffee Body Scrub is like a jolt of java with organic beauty benefits. The Chocolate Body Scrub is sinfully thick with cocoa and smells delicious. Additional scents include Rose and Soursop.
Anything from DERMA E is going to be a winner. I love all of the great stuff that this brand makes. Consider their indulgent Rejuvenating Sage and Lavender Face Oil as a special treat.
Organic Moisturizing Body Wash The Citrus Vanilla Scent of this natural body wash will make their next shower a spa-like experience!
Castor Oil Okay, this plant-based oil from seeds has gotten a bad rap in generations past as a medicine. But today, castor oil is known for naturally encouraging hair growth. Especially for eye lashes and eye brows. This cosmetic kit comes with 100% organic castor oil and beauty tools for applying.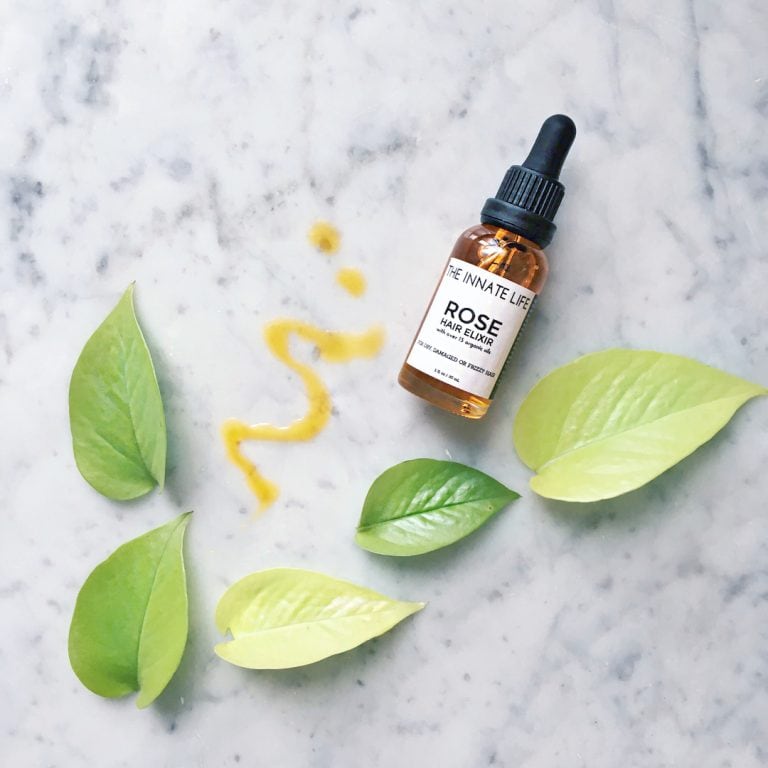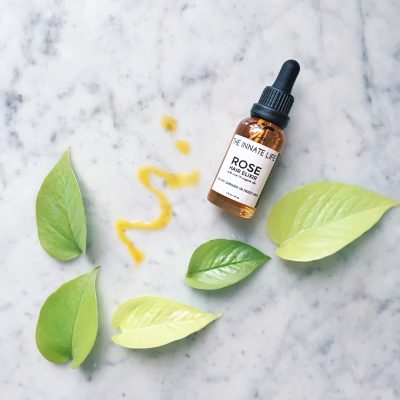 Who won't appreciate a rich hair oil to tame dry or frizzy hair? The scent of real roses could be smelled as soon as I opened the box containing Rose Hair Elixir from The Innate Life. It smells SO GOOD! With 15 organic oils, the beauty oil also increases shine, repairs damaged hair, and can even be used as a heat protector from hair styling tools like flat irons and curling irons.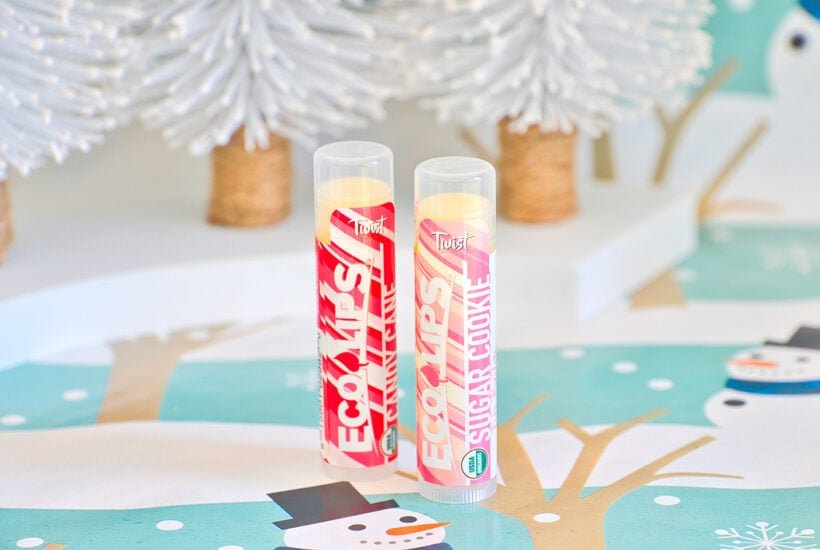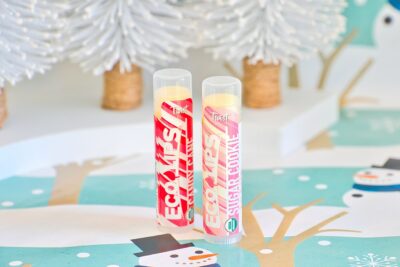 Lip balms are always a smart healthy stocking stuffer choice. Make them even healthier by choosing ones with non-toxic ingredients. My personal favorites include Eco Lips (these Christmas-flavored lip balms are perfect for stocking stuffers!).
My absolute favorite foot cream ever is Burt's Bees Coconut Foot Creme! The delicious smell and thick moisturizer will definitely pamper. Pair with adorable socks made from sustainable materials for a cute stocking stuffer.
Never underestimate the power of lots of little beauty products!!! Have fun picking out tons of samples of natural and non-toxic beauty products at these places and websites to buy travel size toiletries.
Another GREAT place to find lots of beauty stocking stuffers is with Target Beauty Boxes. These boxes don't always have the most natural brands, but sometimes they do. You'll just have to look and see what's available. There's a new box every month, and you can buy some previous month's boxes online. They ship for FREE and are really a great value for what you get! Either put the entire box in a stocking, or open it up and put the contents in the stockings. See a previous Target Beauty Box in my unboxing video below: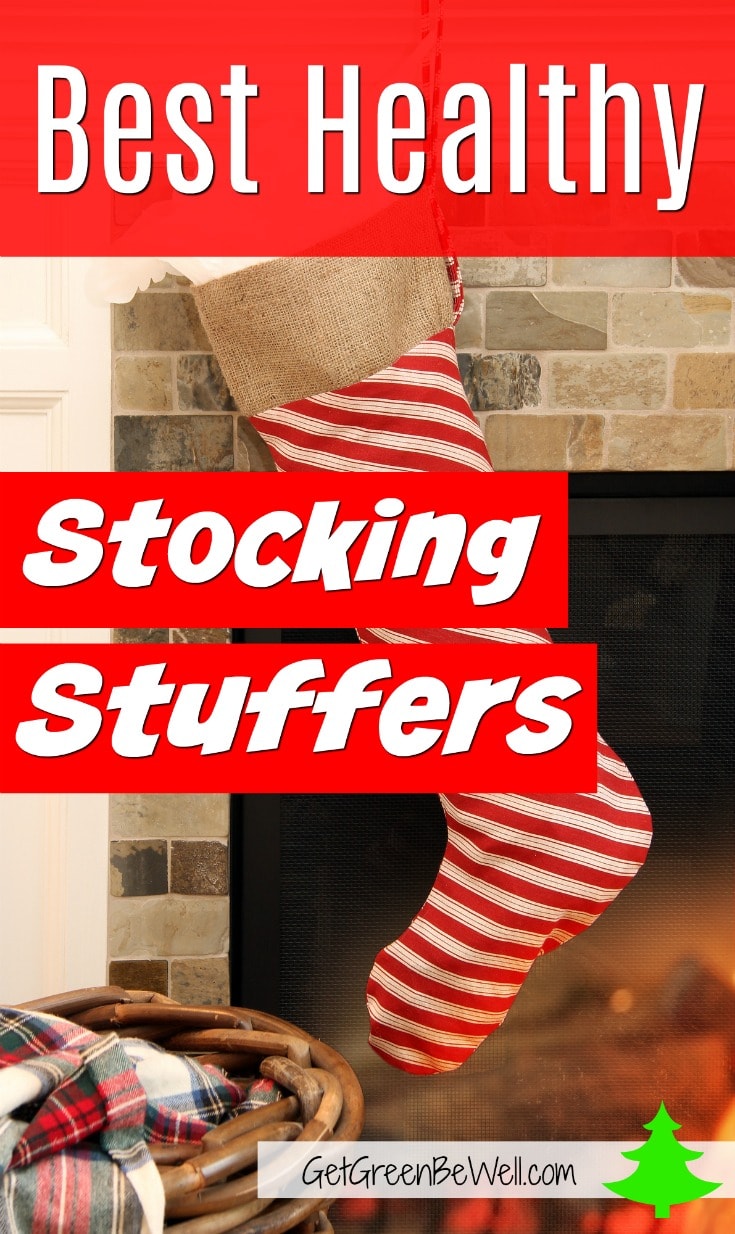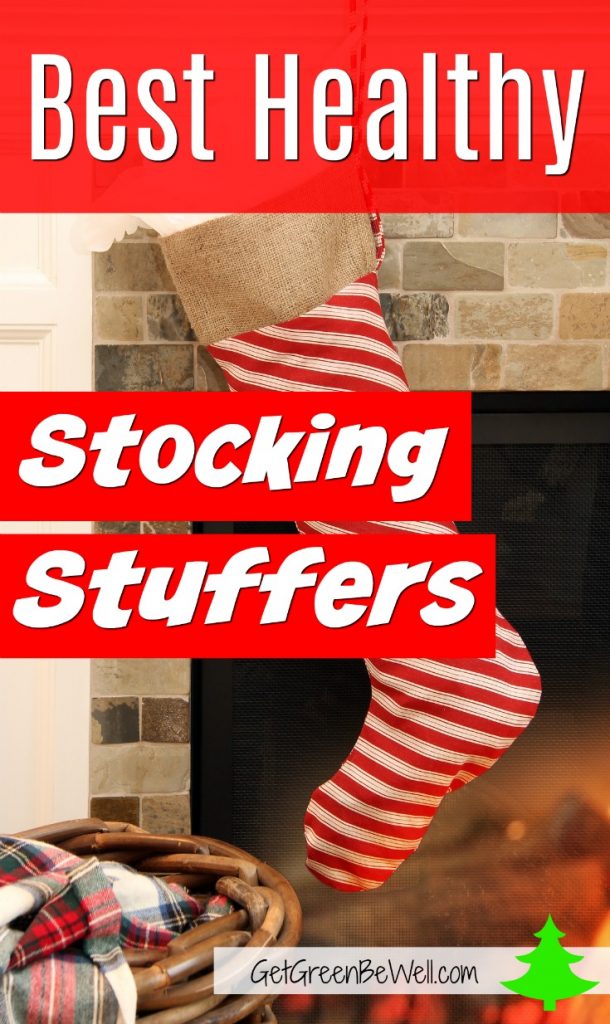 Stocking Stuffers for Men
For Men
Hair Pomade Perfect for men, this organic hair wax pomade is great for men's styling.
Organic Beers For the hard-to-buy-for adult men on your gift list, why not stuff a stocking with organic beers? Head to Whole Foods – or any liquor store – that sells beers by the individual bottle.
Bourbon Vanilla Lip Balm For the man who needs protection in the cold, but wouldn't dare use a fancy lip balm. Tempt him with the taste of bourbon and he won't be able to stop using this organic lip balm.
Healthy Stocking Stuffers – Stress Relief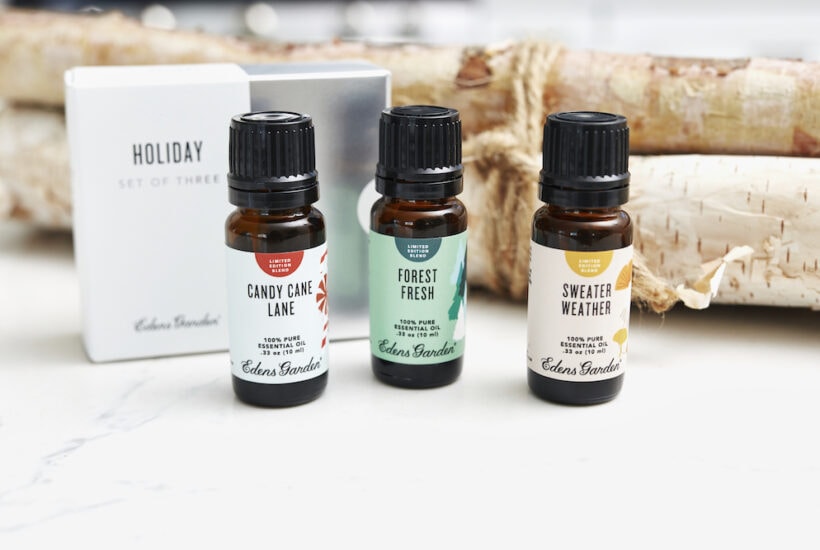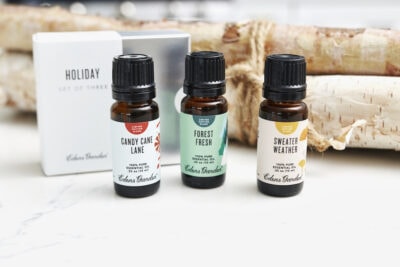 Scents can calm and soothe you. And who doesn't need more stress relief during the holidays? I love these holiday blends sets from Edens Garden that capture the scent and the memories of Christmas in a bottle. The small Holiday Essential Oils kit is perfect for stocking stuffers.
The Little Book of Self Care is gorgeous and a hardcover keepsake to keep for years to come. I really like the simple ideas (more than 200 of them) that are natural, non-toxic and ideal for a health conscious person.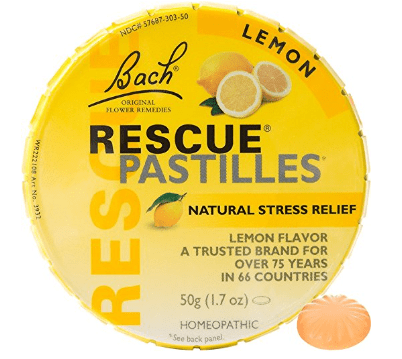 It's rare to find anyone who isn't stressed in life. So these Bach Rescue Remedy products will be a welcome stocking stuffer. Using the power of flowers, the Bach Rescue Remedy drops, pastilles (like hard candy), and spray are perfect for a purse or office drawer. I've been using the brand for over a decade and really do swear in the relief that I get from something so simple.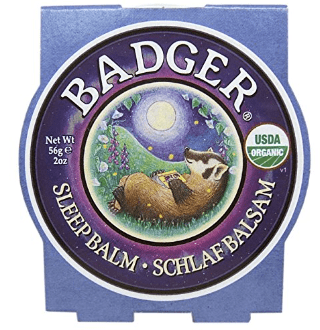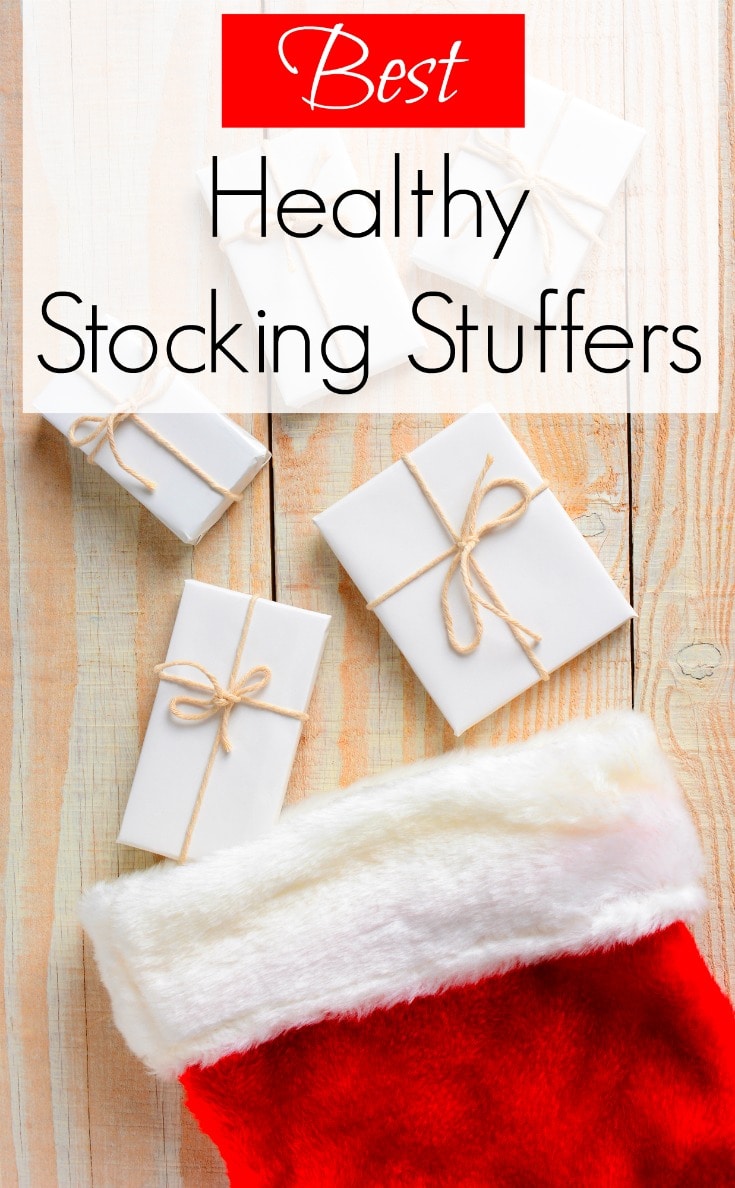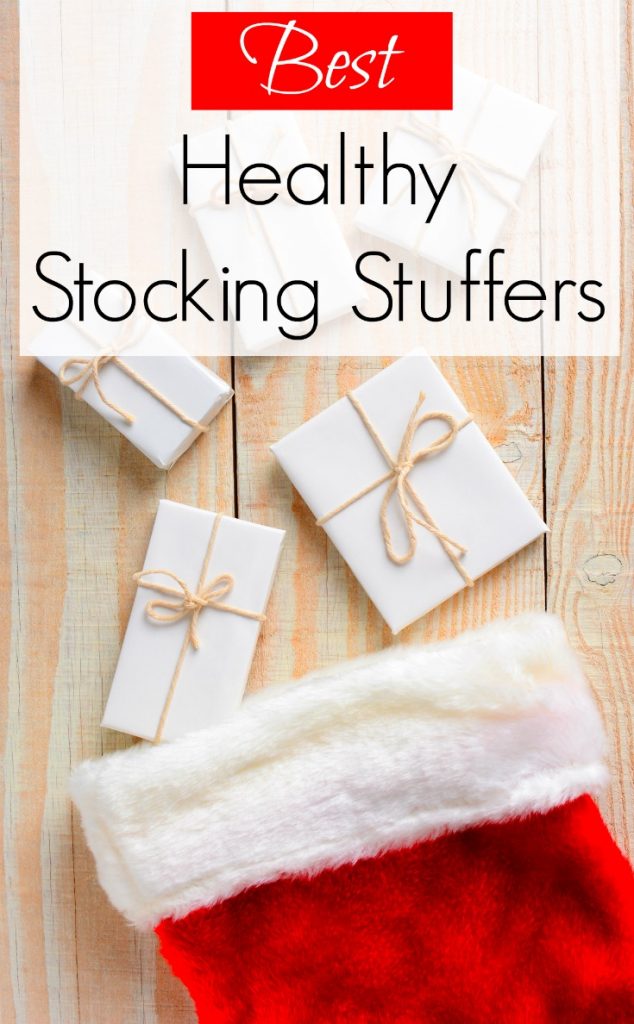 Healthy Stocking Stuffers – Foodies
For anyone that wants to be a farmer, but doesn't want to deal with the mess 😉 These simple organic mini mushroom growing kits will make men and women (even kids!) feel like they're part of the farm-to-table movement. And there's not even any dirt involved! Simply mist with water and get fresh mushrooms in less than two weeks.
Peanut Butter Cups Organic peanut butter and dark chocolate. Do we need to say more? Justin's Peanut Butter Cups are less than $2, and easily available at Target!
Organic Chocolate A chocolate bar, such as Organic Dark Chocolate, Almonds and Sea Salt, is perfect to stuff in a stocking or add to the top of a present for a purely sweet sentiment that's sure to delight!
Organic Cacao Powder Add this amazing superfood to smoothies, milkshakes, protein bowls or oatmeal for a healthy chocolate taste that's full of minerals and antioxidants.
Dark Roast Coffee Certified organic Kicking Horse Coffee is perfect for anyone that needs some caffeine in their morning. Get their Kick Ass Coffee for someone who's always working hard.
Organic Candies I love this brand of organic candy that comes in a metal tin. They have chewy candies, too, which are among the best that I've found that taste like Starburst. The flavors are delicious and unique!
Biscotti is a great stocking stuffer. It pairs well with tea, coffee or hot chocolate. The Heritage Flour Baking Company creates the most amazing biscotti with ancient grain for a delicious treat that is unique. Made with organic einkorn, these biscotti were delicious!!! Plus, they are safe for those with gluten sensitivities.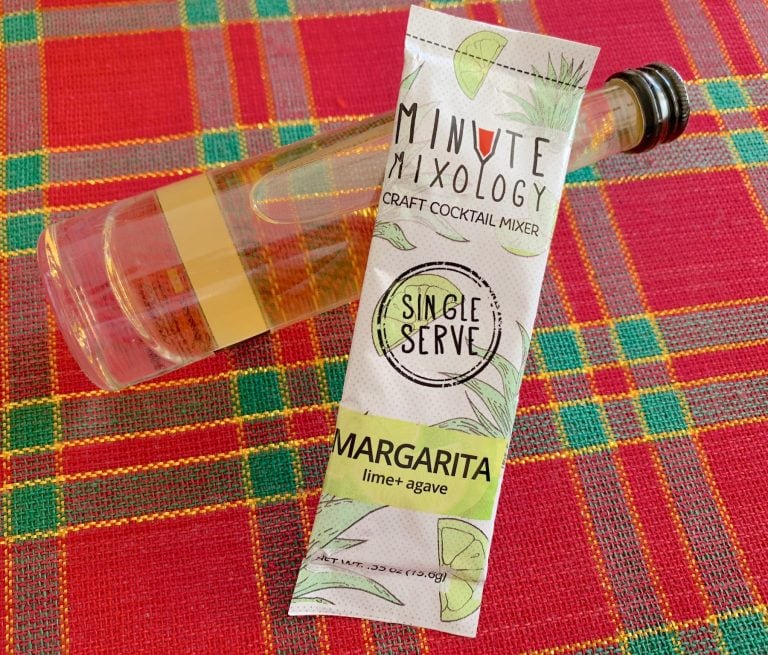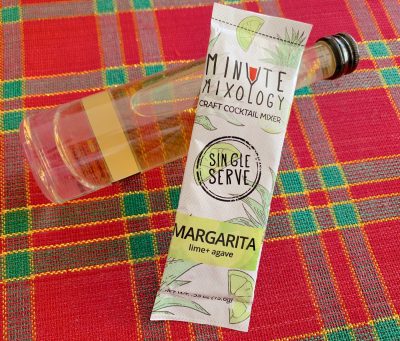 Cocktails on the go have never been easier to make! These all natural, non-GMO craft cocktail mixers from Minute Mixology are individually packed, single serve packets. For a really fun gift, pair these packets of cocktail mixers with airline sized bottles of favorite liquors, or add them into a stylish cocktail shaker.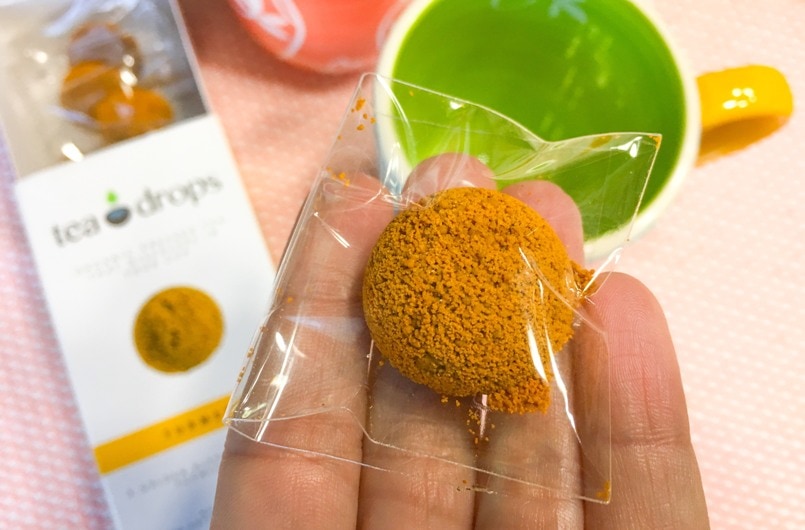 The gift of tea becomes more unique when you add Tea Drops as a stocking stuffer. The eco-friendly, organic teas are loose leaf tea that is pressed into fun shapes like a flower or heart. They are all individually wrapped for freshness and a great presentation.
Seed packets. With promises of warm weather and new beginnings ahead, Non GMO seed packets are a great idea for indoor herb gardens or outdoor gardens for the spring.
Trail mix is a great idea. Bags with single-size servings will be much appreciate by anyone on the go. I love this Orchard Valley Harvest Antioxidant Mix. It's packed with delicious and healthy goodies, yet so tasty that my two year old nephew is constantly stealing my bags out of my purse.
Beef Biltong is a great healthy stocking stuffer, especially when men and women are craving something with protein and not one more sugary holiday cookie! Stryve comes in a variety of flavors, and both packs and beef sticks.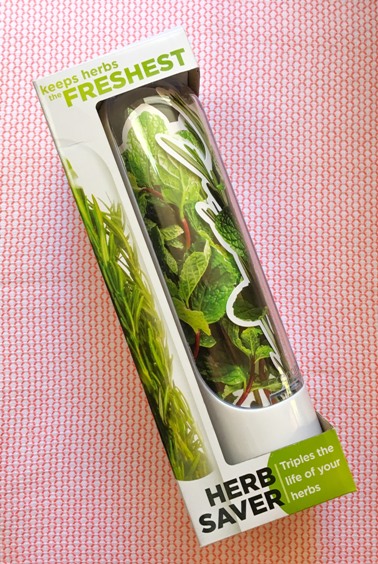 Keep herbs and asparagus fresh with this impressive herb saver that costs a lot less than you'd think! And it fills up the stocking quite nicely.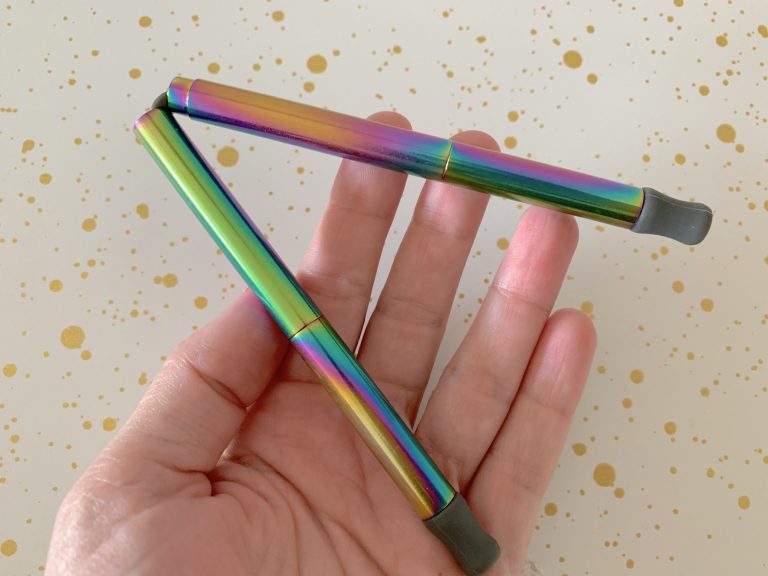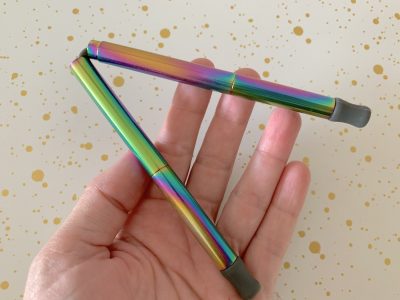 A foldable, reusable straw from Final Straw ensures a straw is always available, as plastic straw bans sweep the nation.
Healthy Stocking Stuffers for Fitness (Men and Women)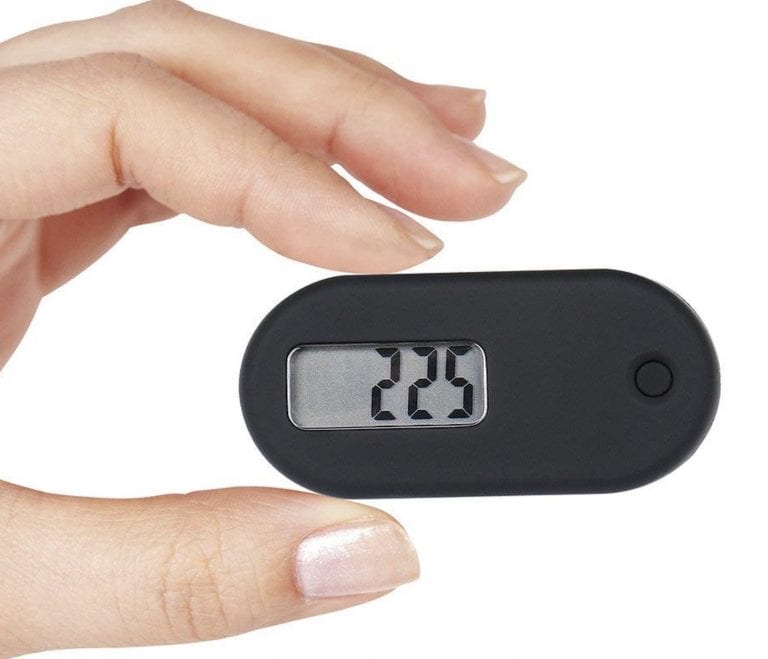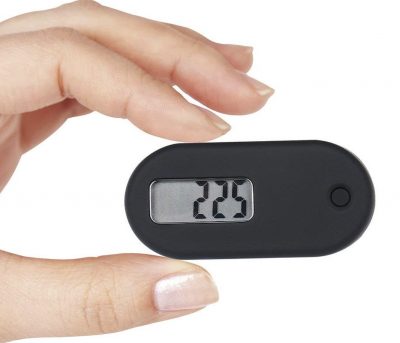 Collapsible Water Bottle A flexible, collapsible water bottle from Hydaway will fit in a stocking and be a unique gift. Made from food grade silicone, it's perfect to stash in a purse or backpack and use when needed. Comes in a variety of colors.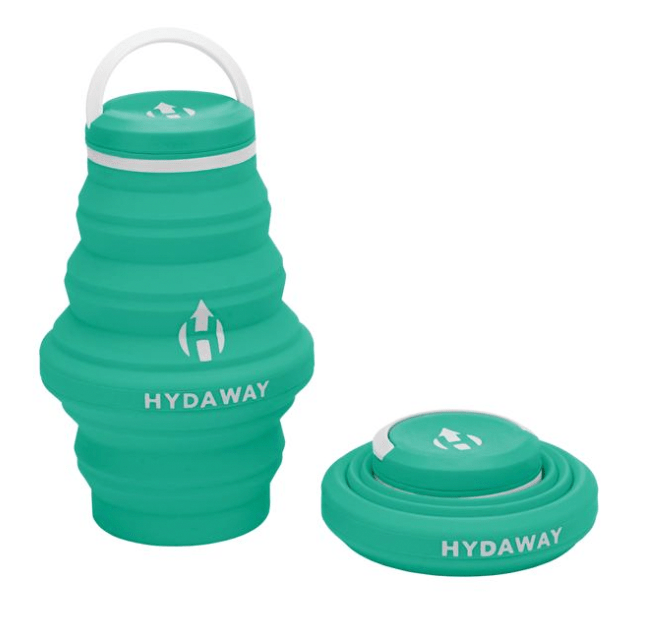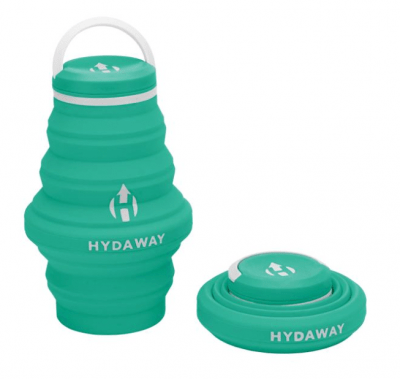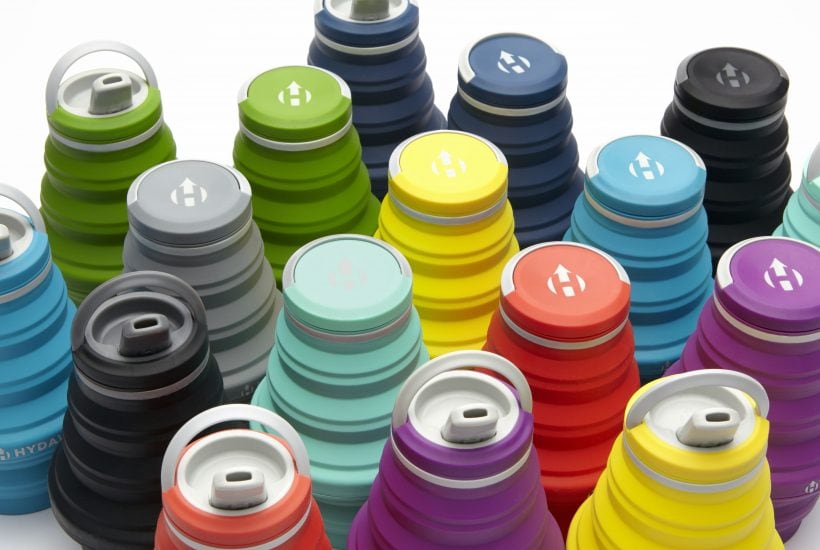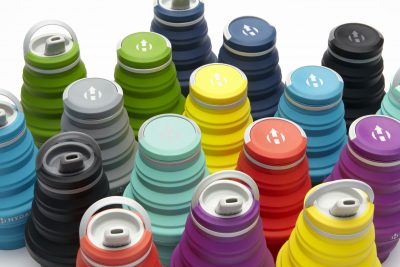 Exercise Bands Small, lightweight and inexpensive, these exercise bands are the perfect small stocking stuffer for anyone who wants to feel healthier.
Core Sliders Tighter abs are the dream of everyone! Help them out with these core sliders that work on all floors. No excuses anymore!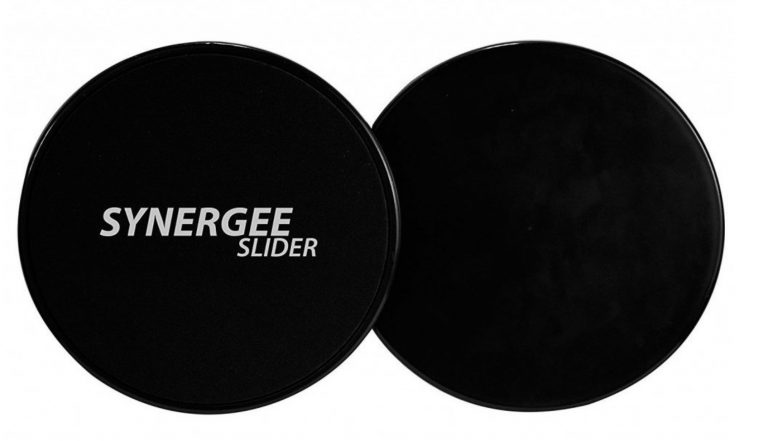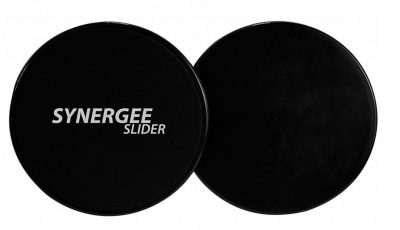 DIY Stocking Stuffers
If you want to make some healthy stocking stuffers that men and women will love, consider making these simple and natural beauty products: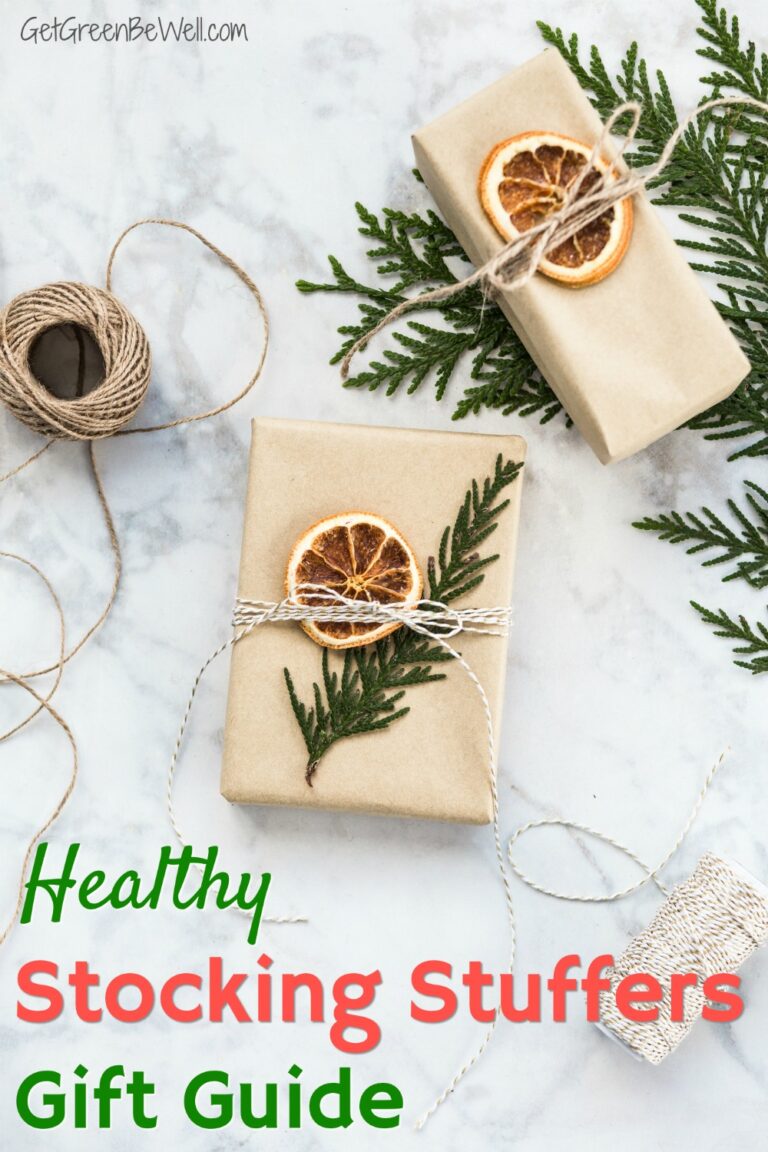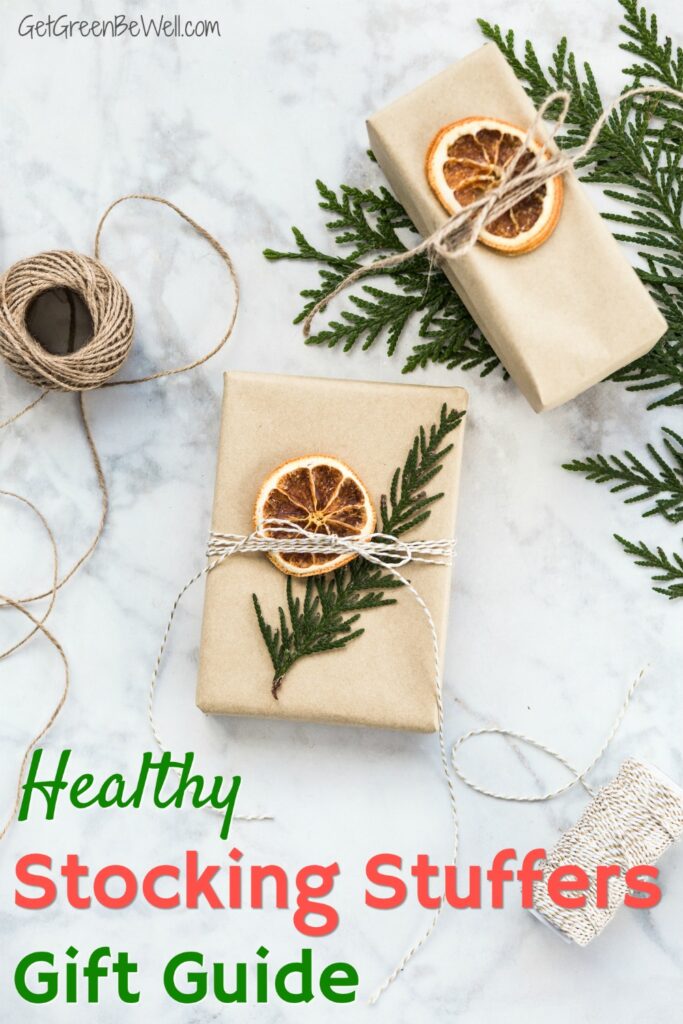 Gift Guides
Here's more of our Gift Guides for unique and fun gifts: