The best eco friendly gifts for everyone in our annual Green Gift Guide!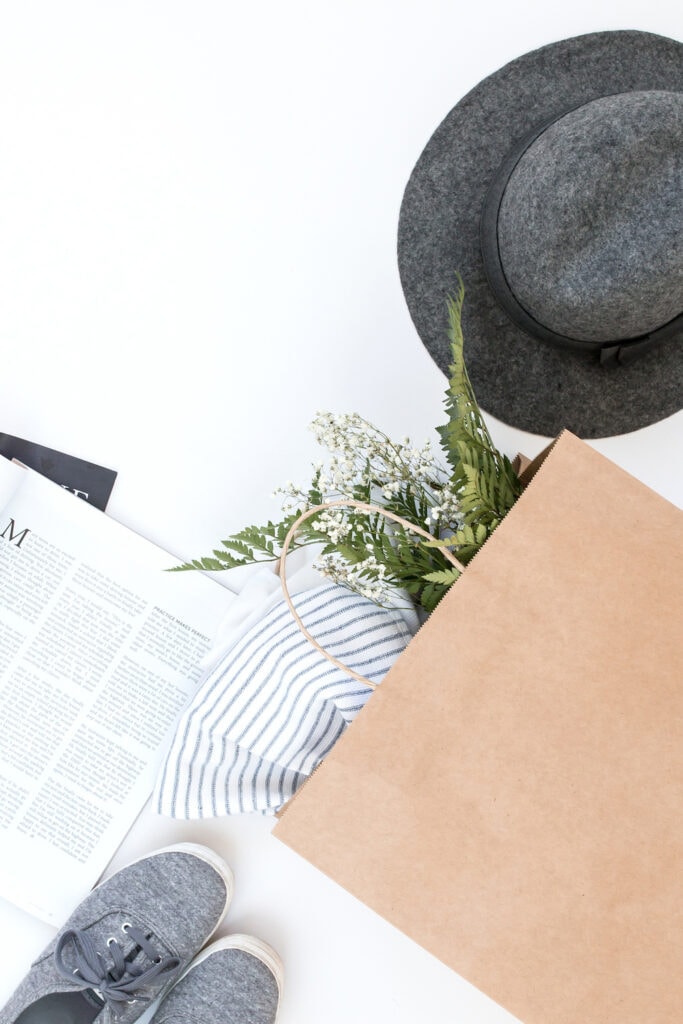 Are you wondering what to get the tree hugger in your family? Wondering what the best eco friendly gifts are to give (or get yourself)?
If you or your friends or family would prefer Green Gifts this year – gifts that are sustainable, ethical, minimalist and promise to do good for others or the planet – then you've got to check out these awesome eco friendly gifts.
This Green Gift Guide is divided into these separate categories of eco friendly gifts:
Eco Friendly Gifts for Home
Best Zero Waste Gifts
Best Sustainable Fashion Gifts
Indulgent Eco Friendly Gifts
Eco Friendly Gifts for Home
Reusable Straw
We love this GoSili silicone reusable straw that comes in bright colors and has its own carrying tin. Perfect for throwing in a purse or backpack! Plus, the price is super affordable at $4 or less!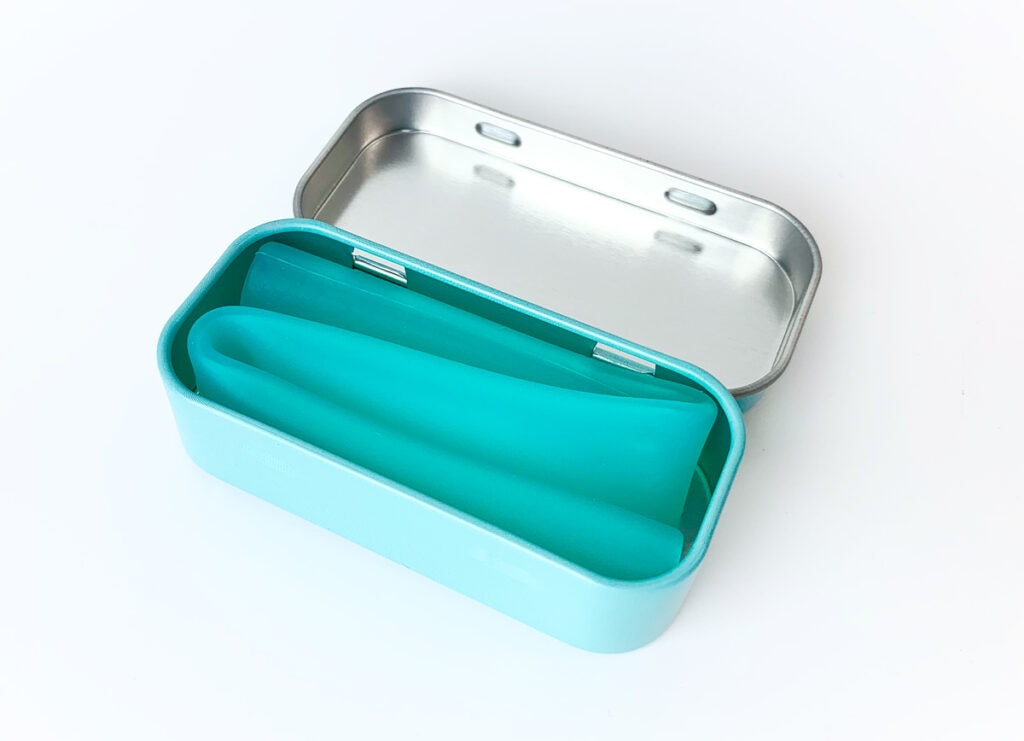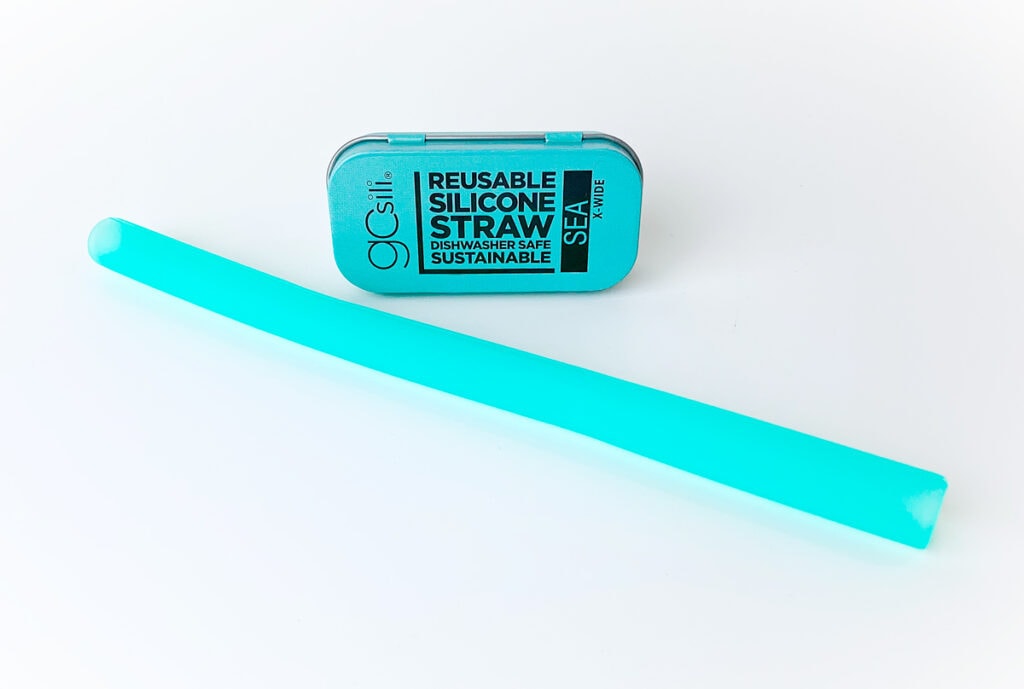 Reusable Coffee / Tea Mugs
It doesn't get any easier to give an eco-friendly gift than to choose a reusable coffee travel mug (also great for hot tea or hot chocolate!). Instead of the same-old stainless steel tumblers, choose something unique and colorful like this silicone coffee travel mug. Comes in both bright and neutral colors for everyone on your gift list.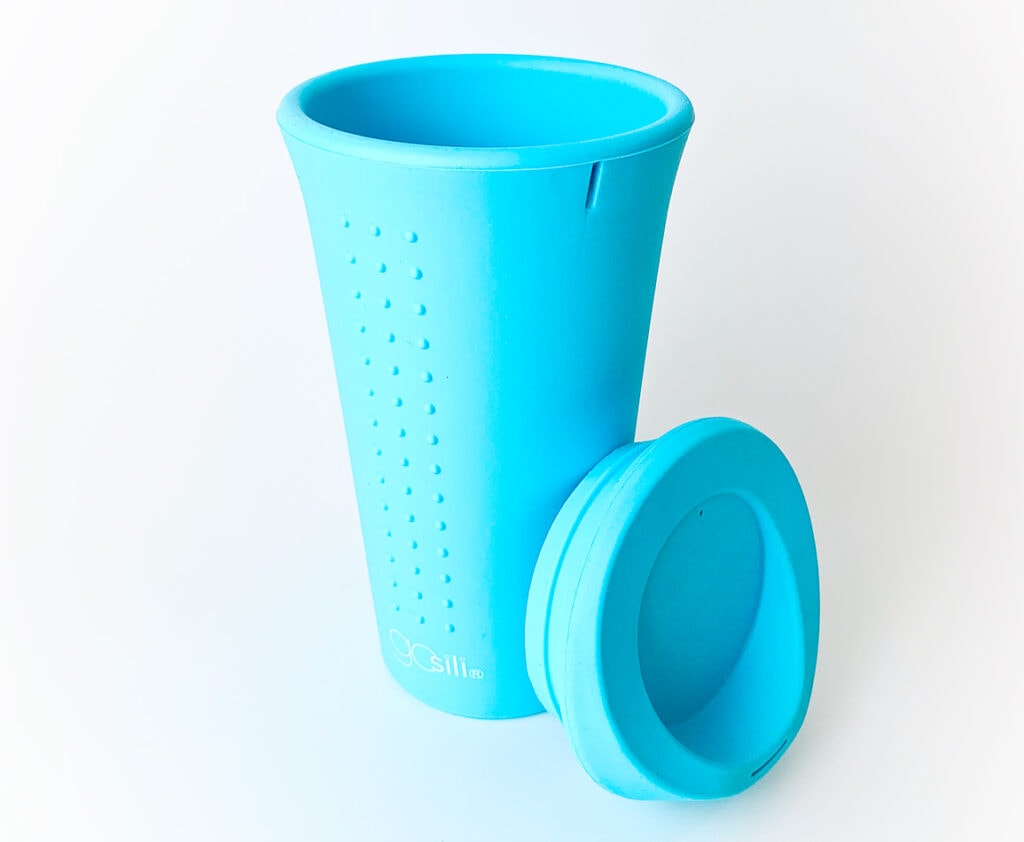 Christmas Houseplants
I love houseplants because they are so great at cleaning indoor air from chemicals. (Check out my test of my indoor air where I score super high on air quality.) These Christmas houseplants are cute gifts that will last well into the New Year, if not longer!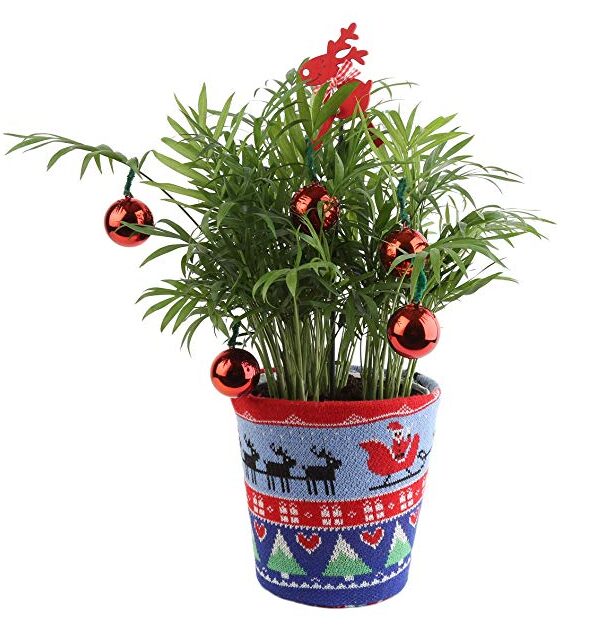 Branch Basics
Giving green cleaning products might not sound exciting at first. But once they try this super-powerful, non-toxic concentrate that cleans everything effectively without any nasty smells, they'll love it!
And, keep in mind, January 1 is just around the corner! A time when everyone decides to clean their home and detox their life. This Branch Basics starter kit will be put to use instantly!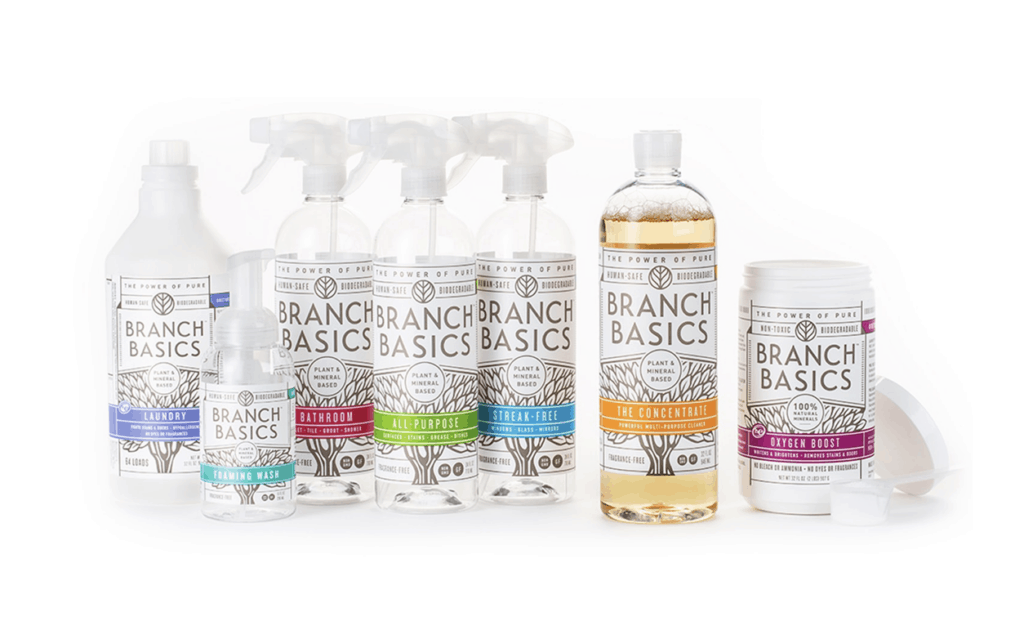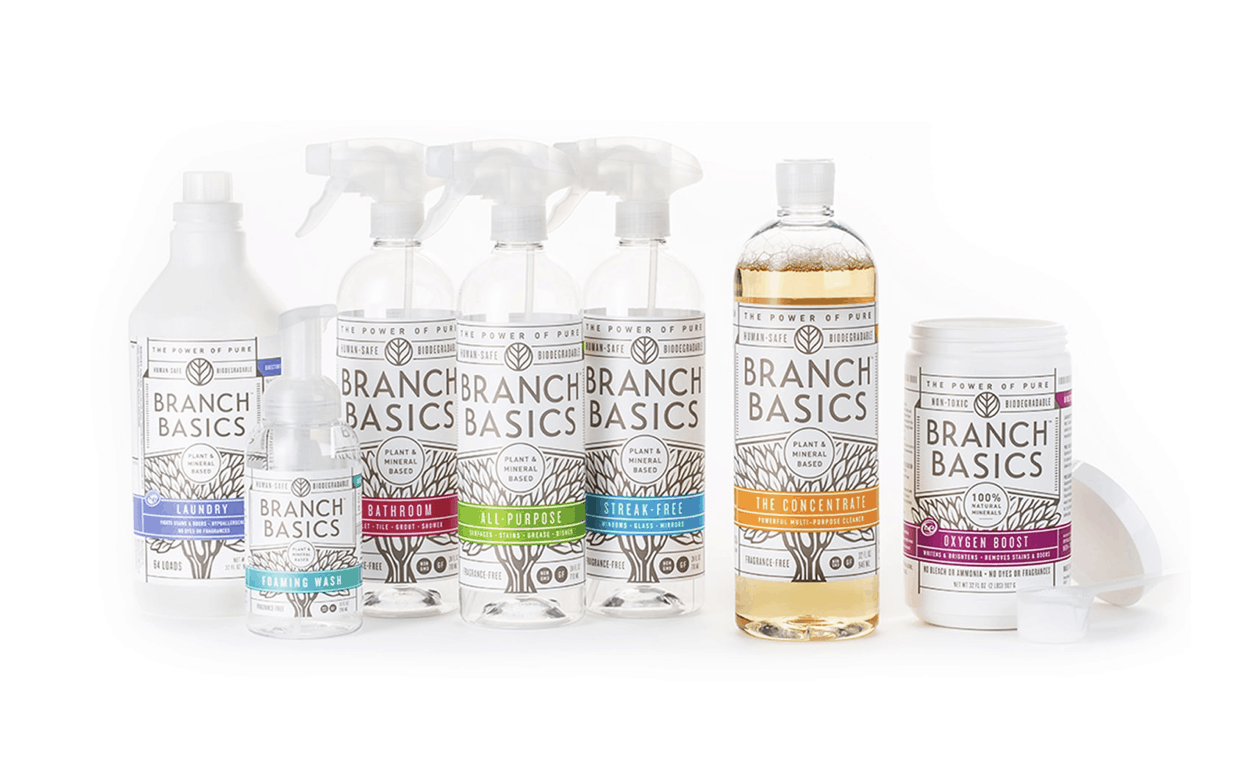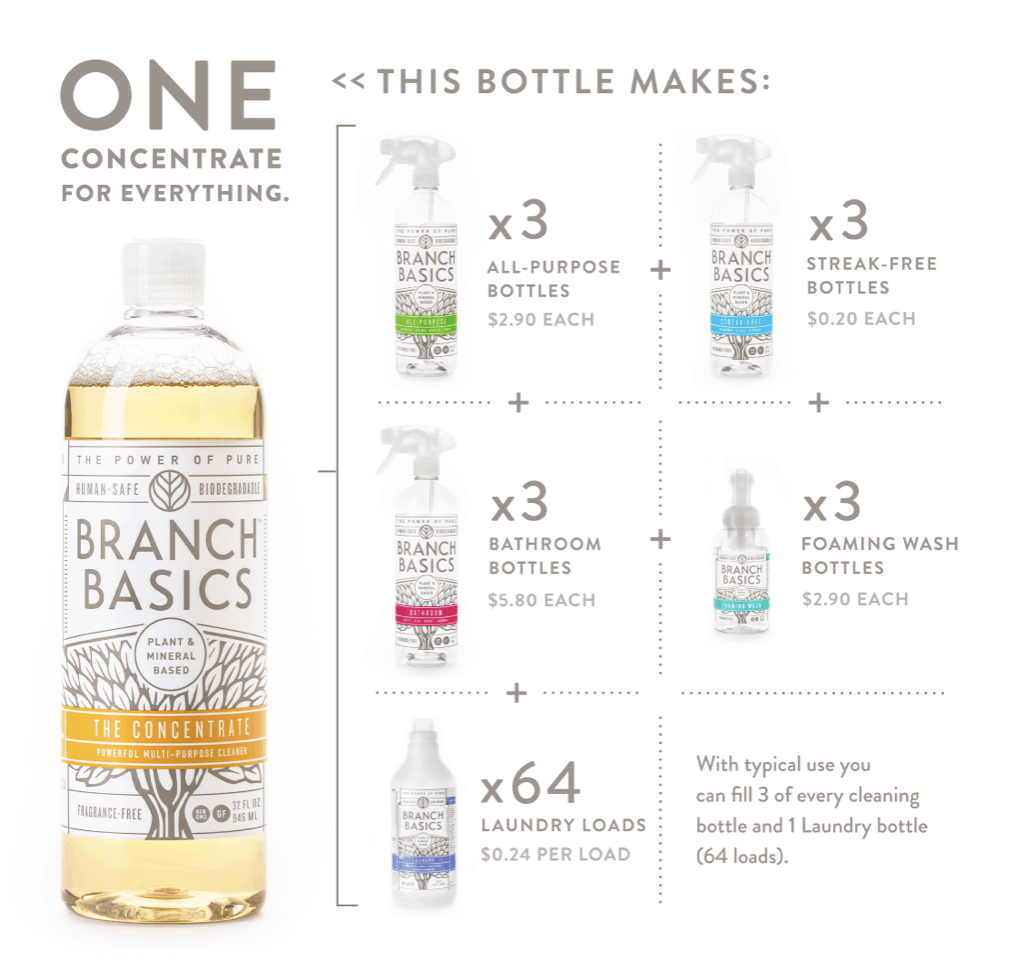 Branch Basics offers one concentrated cleaning formula, which can then be diluted in varying amounts. The one concentrate can be used to create:
Laundry detergent
All-purpose cleaner
Bathroom cleaner
Window and Glass cleaner
Hand soap
more…..
The green cleaning starter kit will be boxed attractively. And the bottles come in a reusable tote bag (see me unboxing a Starter Kit).
Get $10 off your first purchase with my referral link. It's so good you'll probably want to order a kit for yourself, too!
Bambu Products
Bamboo is a rapidly renewable plant source. And the bamboo plant provides super durable fibers which can be made into beautiful, simple designs for the home.
One company, Bambu, has created a variety of home goods out of the bamboo plant. Plus, Bambu also uses sustainable materials such as cork and organic cotton for modern chic homewares.
*See my video unboxing a wide range of Bambu products.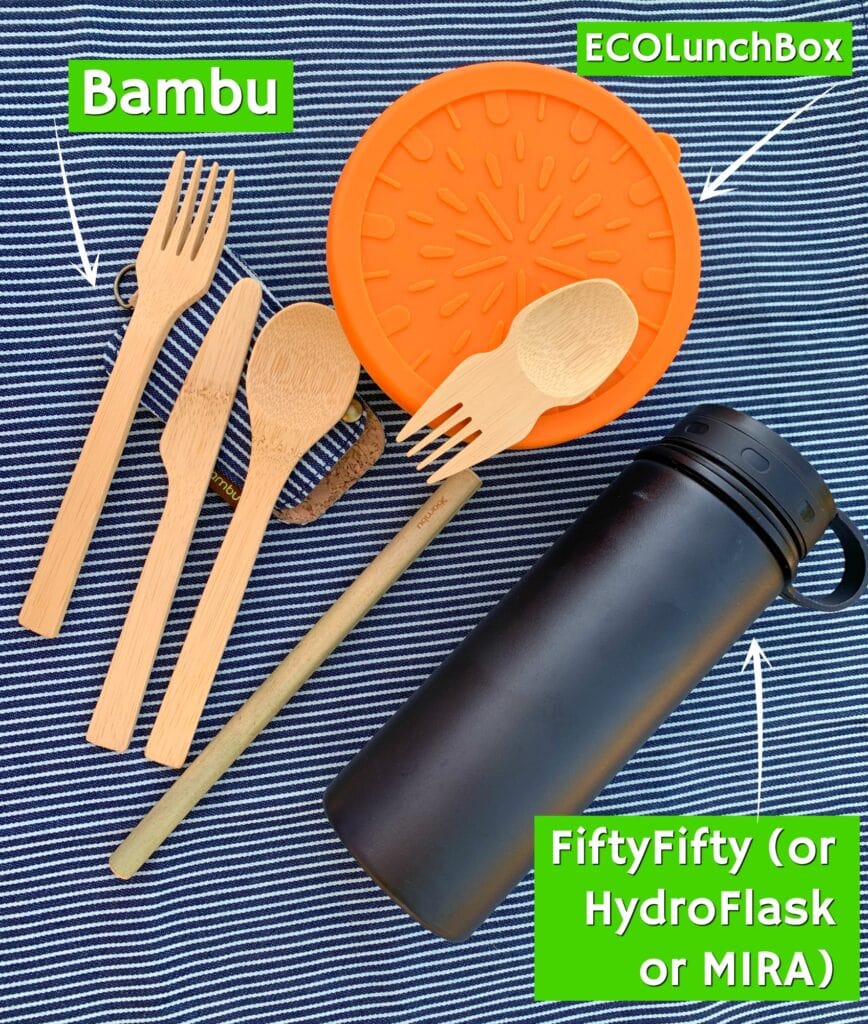 I used the Bambu spork set with organic cotton and cork carrying case as part of my zero waste kit.
There are plenty more items from Bambu that work throughout the home, including bamboo trays, cork bowls, bamboo cutting boards and kitchen utensils. Here are some of my favorites in my own home: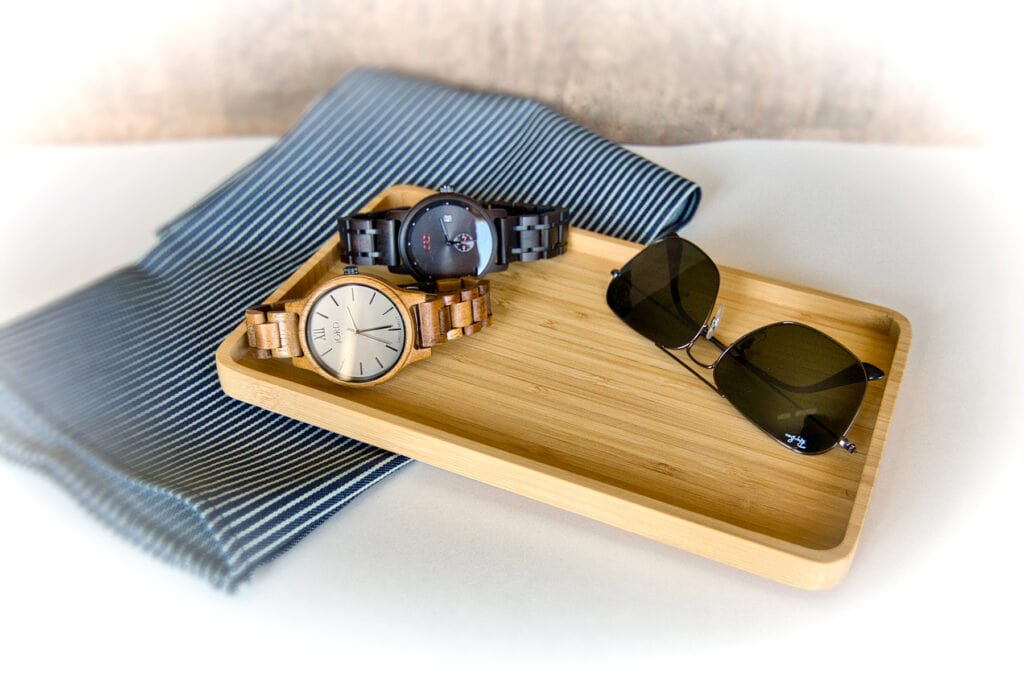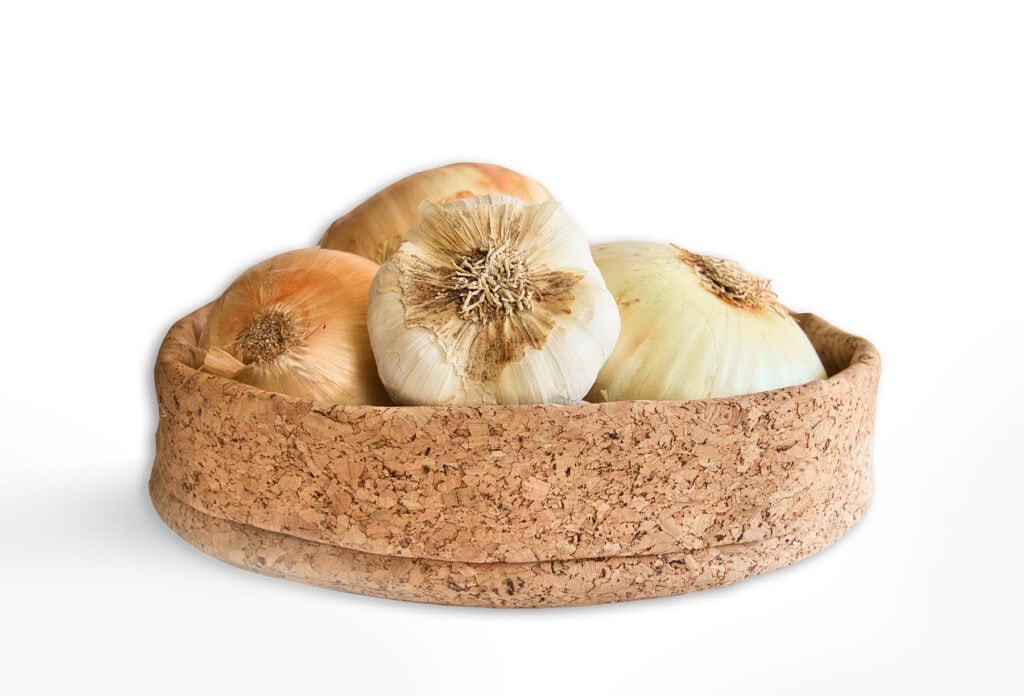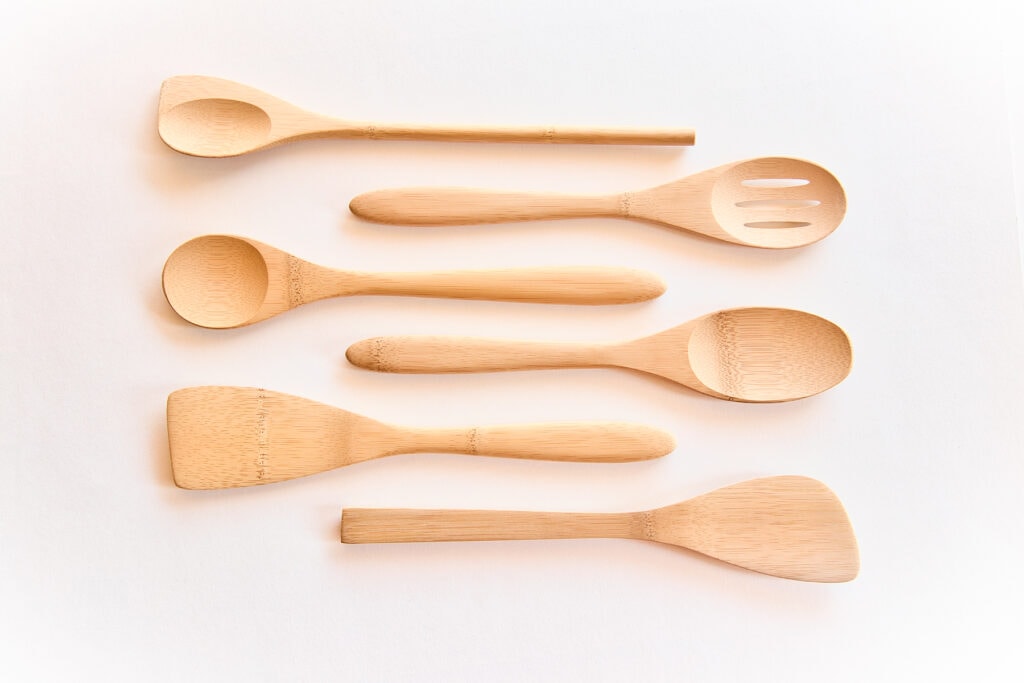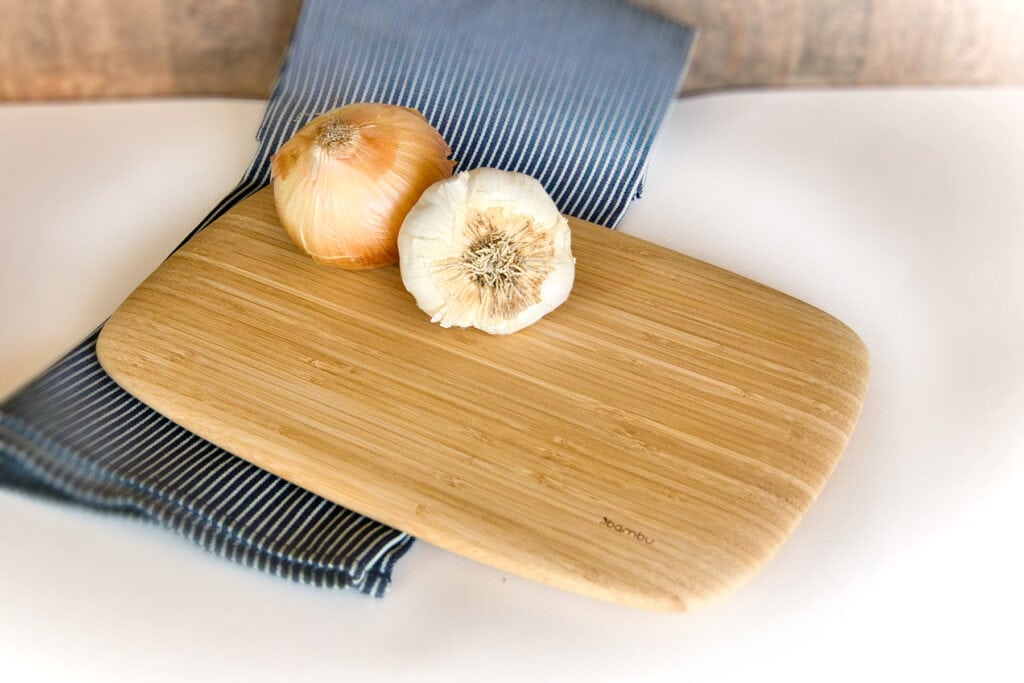 The entire product line is available on Bambu's website.
Made Trade
You can find the most amazing things for the home (along with sustainable fashion, too!) at Made Trade. I recently found this website and am really impressed with the variety of items available. I could spend hours looking at their website!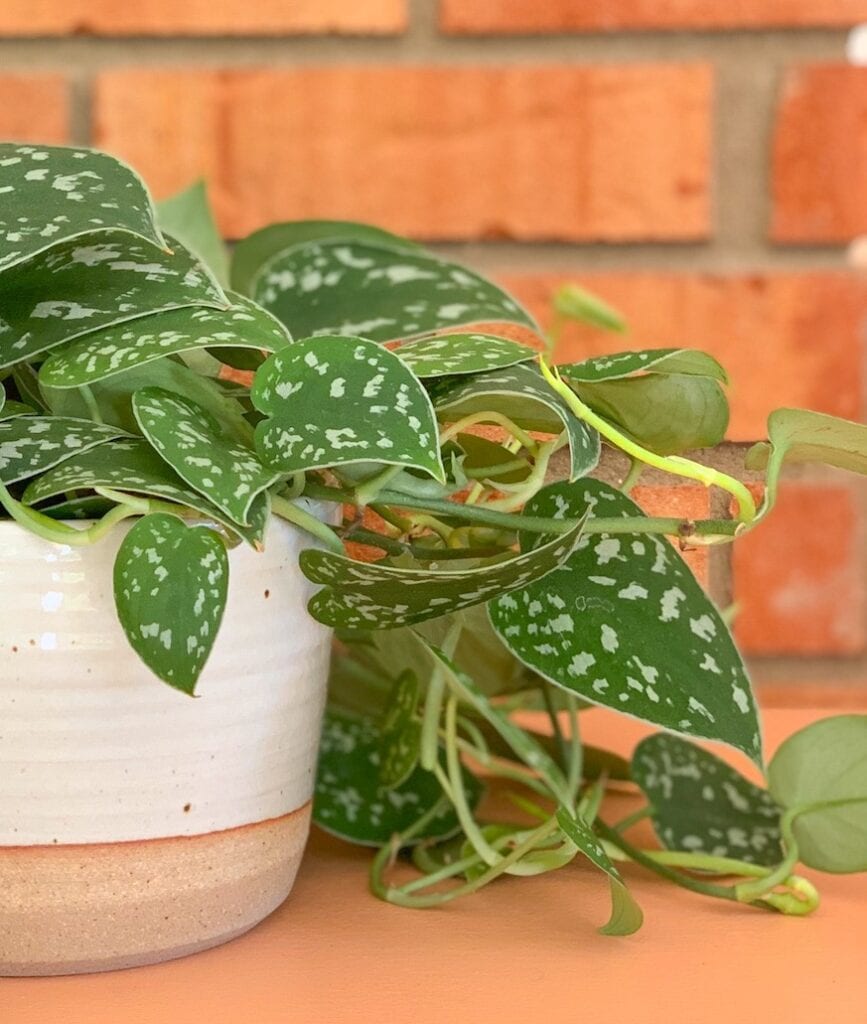 Made Trade sources products that are "ethically elevated." Which means they adhere to one or more of the following values:
Sustainable
Fair Trade
Heritage quality
USA Made
Vegan
100% carbon neutral shipping
I chose this August Sage Hand-thrown Ceramic Planter above when Made Trade offered to send me a product to review. It's perfect for houseplants and makes a long-lasting, heirloom gift that can be used year-round. But now I have fallen in love with these recycled rubber baskets from Slash Objects, too….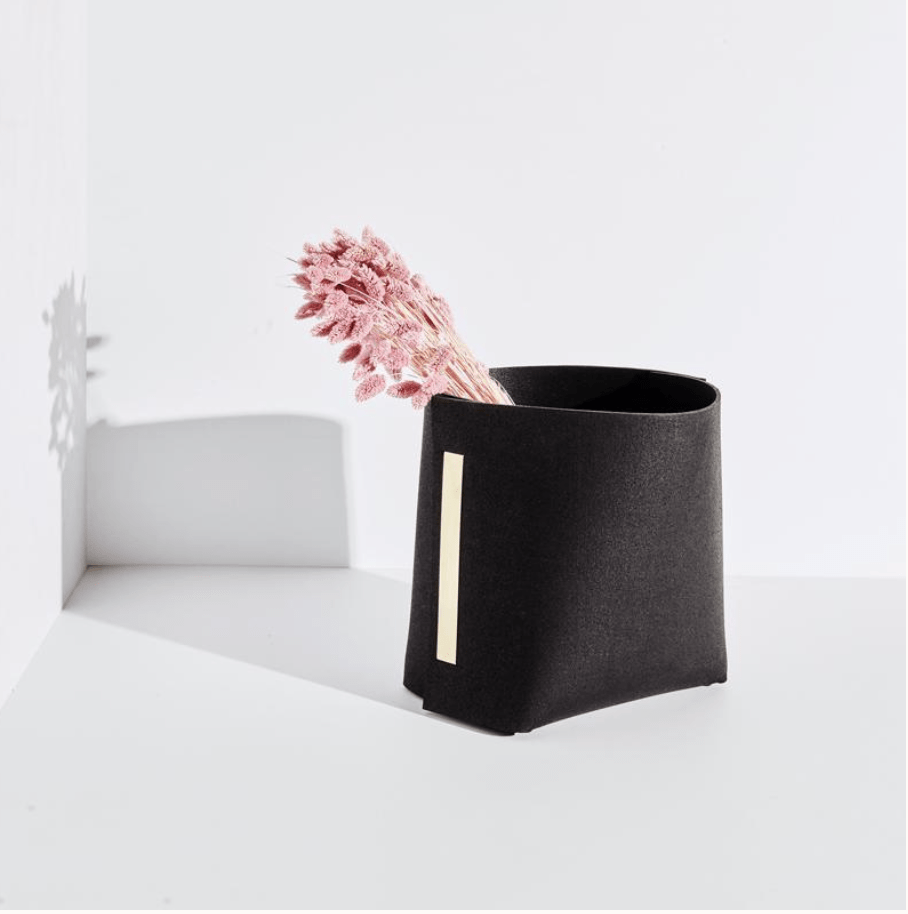 Solar Powered Generator
There's nothing quite as clean and green as getting electricity from the sun. If they don't have a roof full of solar panels, give them this emergency preparedness kit instead. This solar power generator can be refueled by the sun. Then it can charge cell phones and tablets. Plus, it has a bright light for the dark.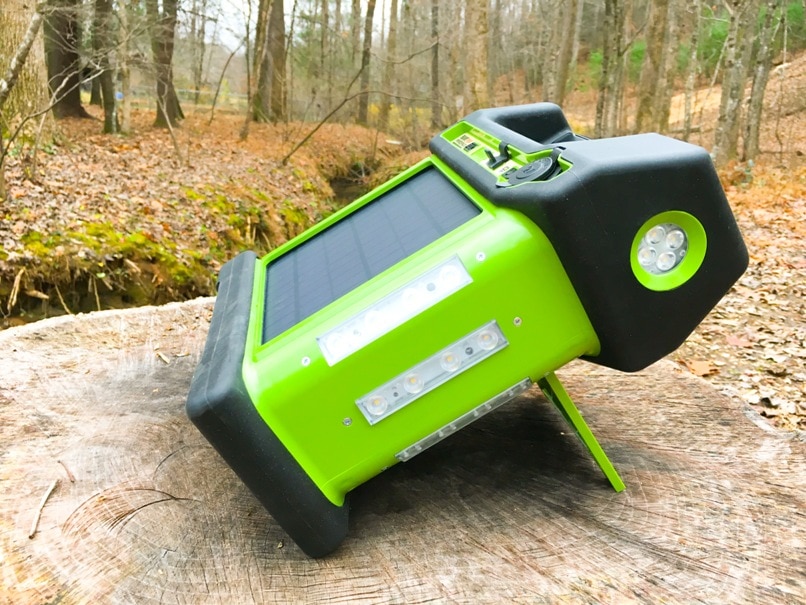 This eco-friendly gift is perfect for campers, RVers and emergency prepppers who want a way to have electricity off the grid.
Best Zero Waste Gifts
Insulated Stainless Steel Water Bottles
Sure, reusable water bottles are a classic eco-friendly gift. But it's the type of water bottle that you buy that will make your gift stand out above the rest.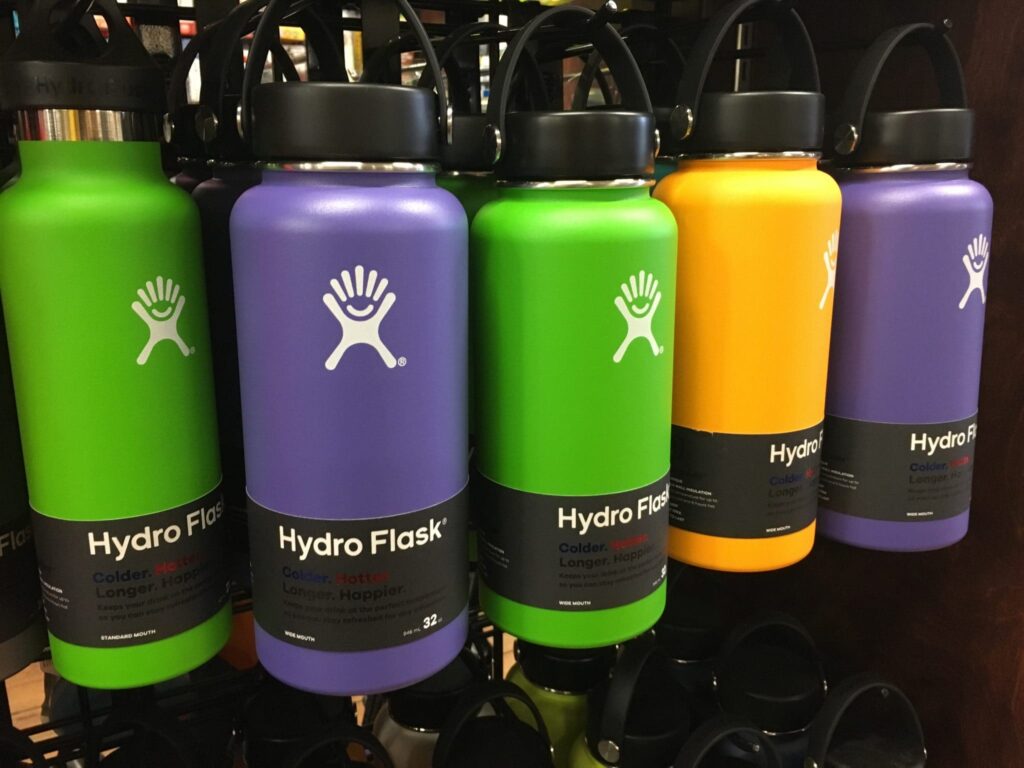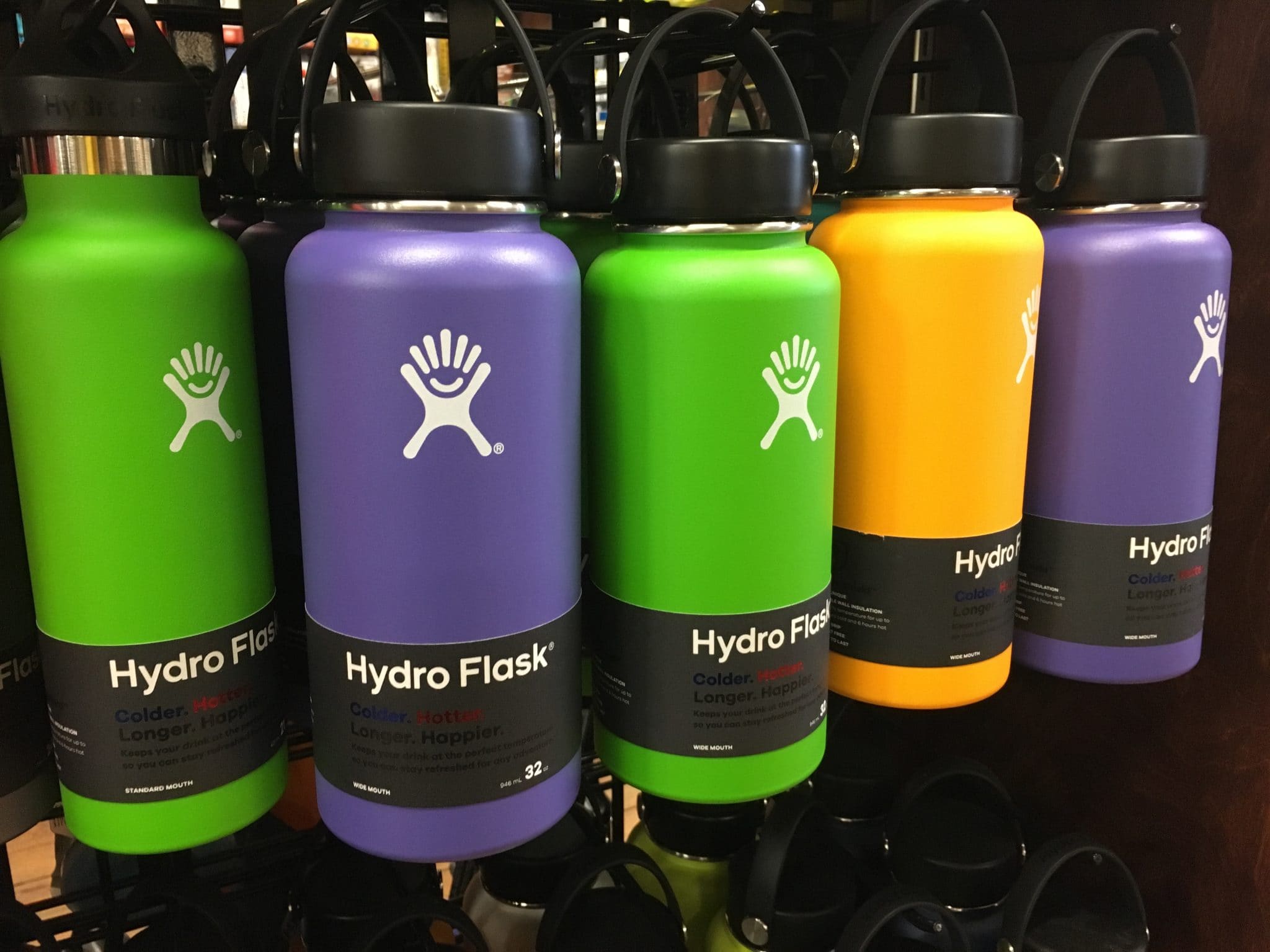 Stainless steel insulated water bottles are far superior in keeping hot liquids steaming hot, while also keeping ice cold liquids cool for up to a day. Once they use one of these insulated water bottles, they will thank you!
Lotus Trolley Bag Reusable Shopping Bags
Know someone who hates using plastic bags? Or wants to reduce their environmental impact in an easy way? Then you'll definitely want to give them a Lotus Trolley Bag.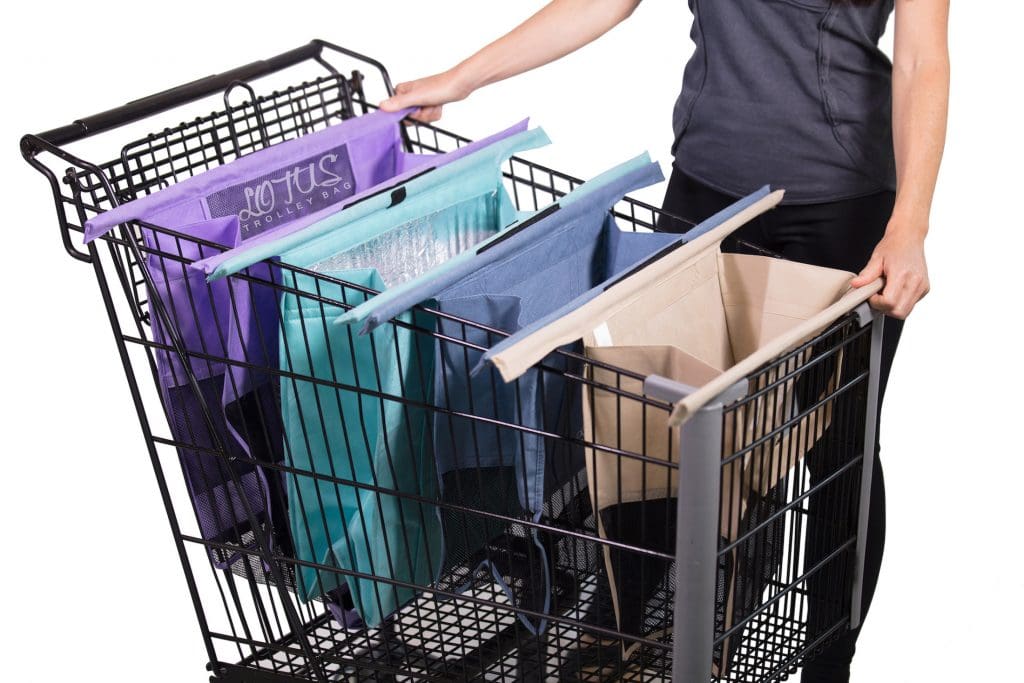 These ingenious system lets you bring a variety of reusable bags into the grocery store so that you don't have to use any plastic bags.
Simply attach the Lotus Trolley Bags to your shopping cart handle while shopping. Then, when checking out, you can insert the bags into your shopping cart while the food is being scanned. No need to struggle to find your grocery bags before the cashier starts putting your stuff in plastic bags. One bag is a cooler bag, which is designed to keep cold foods cold. Another bag actually has built-in pockets for the stuff you don't want to get broken, such as eggs and wine bottles. When you get your shopping cart to your car, then the bags easily are unattached from each other for easy storage in your vehicle until you get home.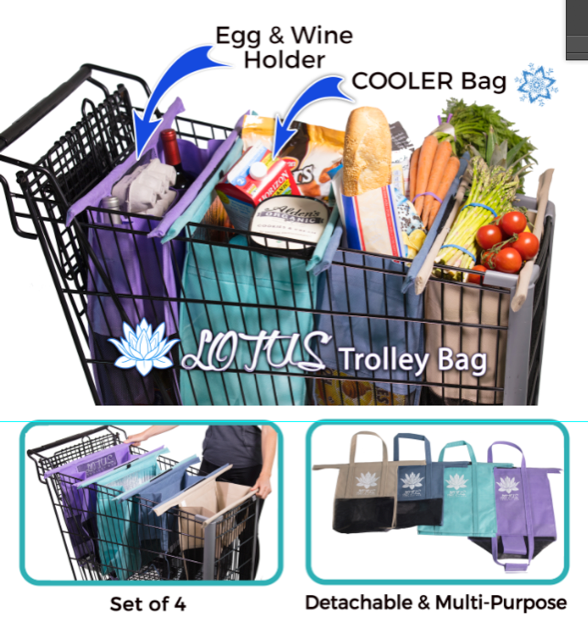 Beeswax Wraps
It's rare that someone never has leftovers to cover. Or even a half eaten piece of fruit. So they'll appreciate these green gifts for the kitchen.
Using only natural ingredients, these eco friendly gifts are perfect for anyone with a kitchen!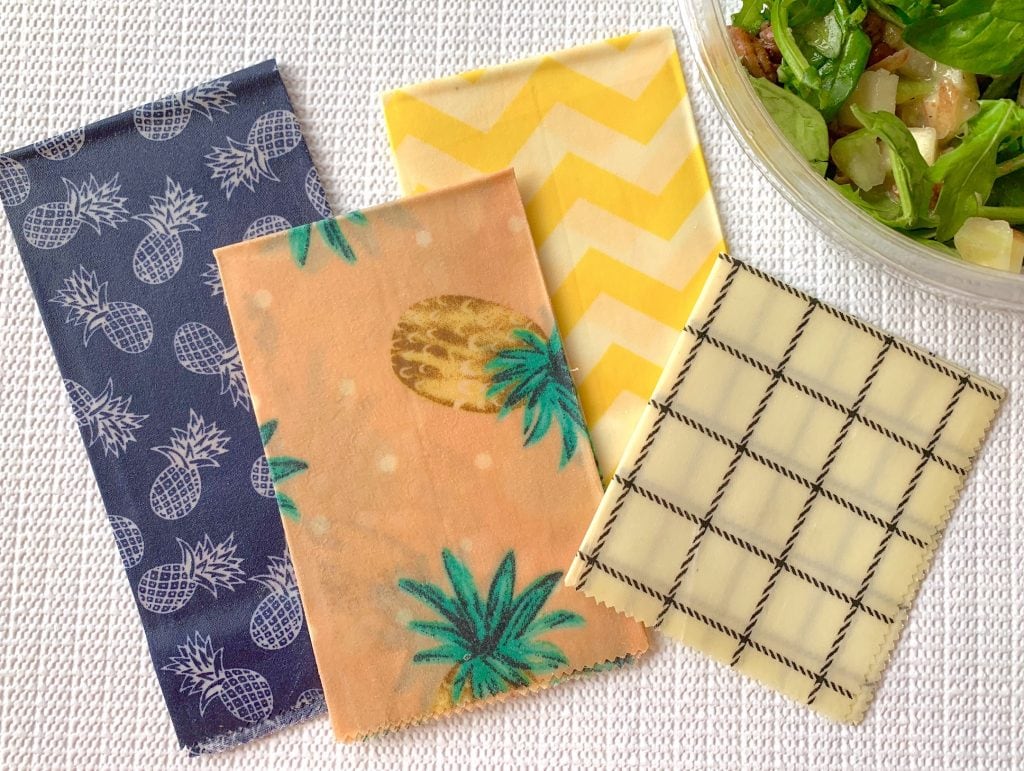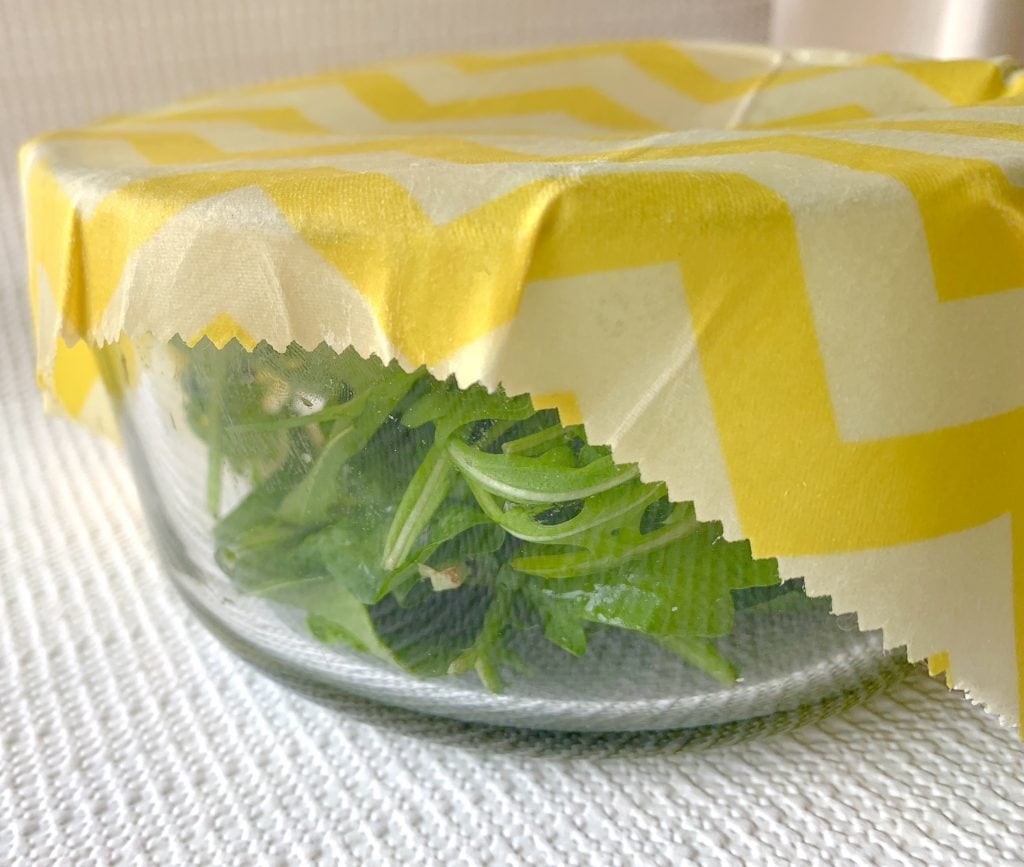 Beeswax wraps replace the need to use plastic wrap, disposable plastic bags or even aluminum foil. Instead, you can cover food and dish ware with these bendable and moldable food wraps.
Stainless Steel Storage Containers
I have shared my best stainless steel lunch containers and best plastic wrap alternatives. In each article, I've included ECOLunchbox, because they are among the best solutions to store food, snacks and other goodies with zero waste.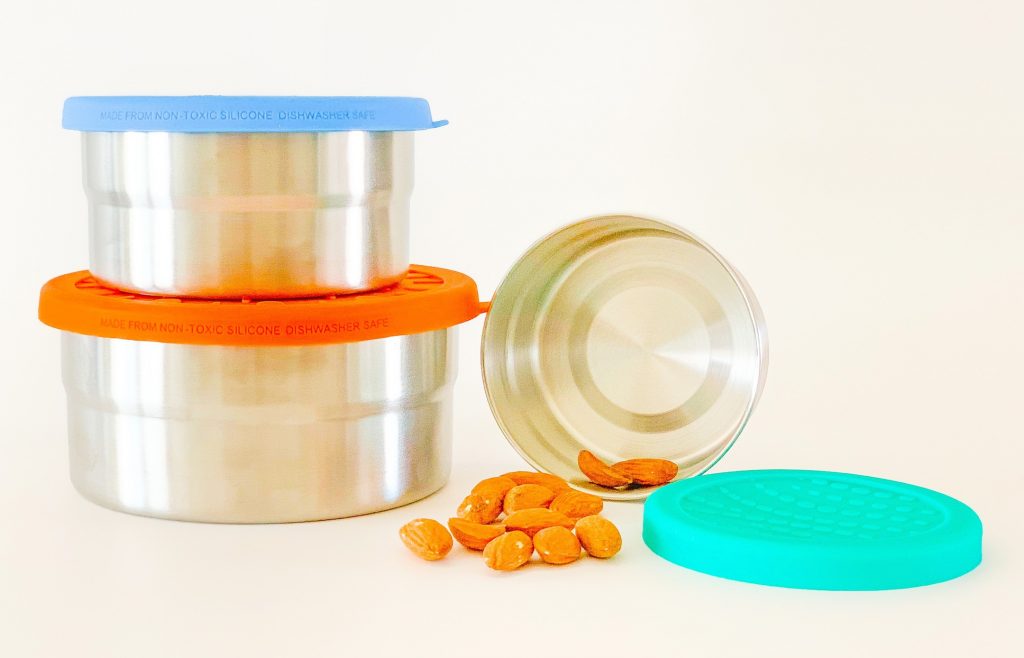 These reusable stainless steel bowls and food containers can be used to store food at home, bring lunch to work, or pack snacks for travel.
I especially like bringing them to theme parks filled with healthy snacks.
They could even be used to store craft supplies, fashion accessories, etc.
I like these solid stainless steel bowls with the flexible silicone lids that stay on. These are among the best non-toxic stainless steel reusable containers that I have found.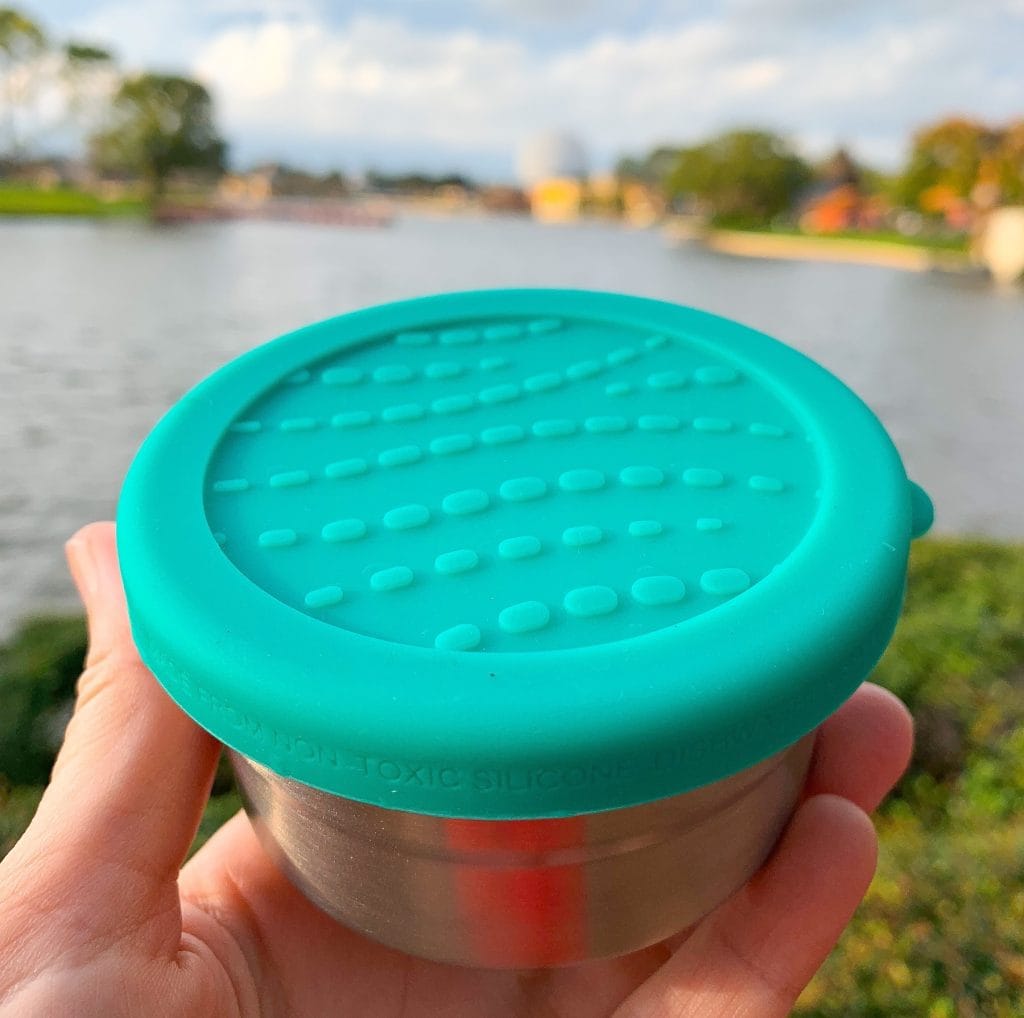 Reusable Notebook
Love sketching or jotting down notes? But hate wasting paper? Then the Everlast Notebook by Rocketbook is the perfect solution!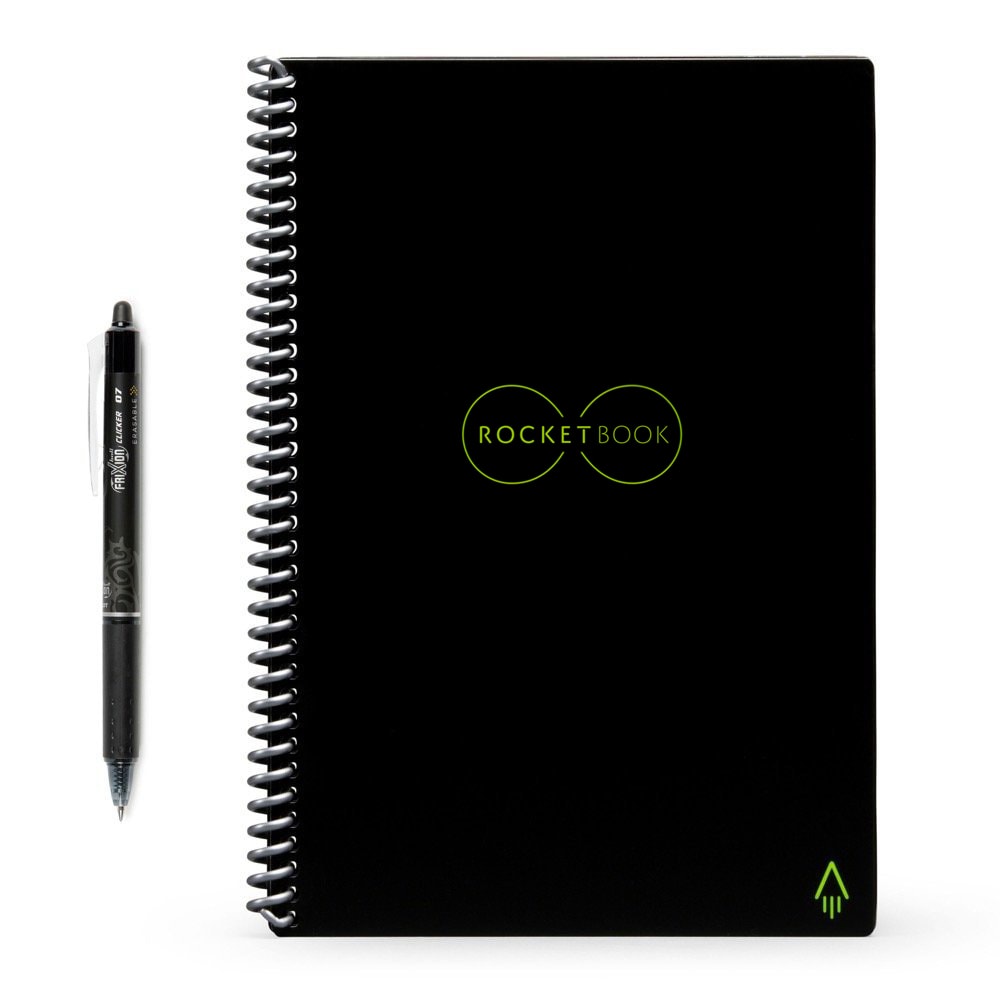 Everlast Notebook by Rocketbook has been the number one selling notebook on Amazon. It's no wonder why. The zero waste gift never runs out of pages.
This ingenious notebook system allows for doodling, drawing, sketching, note taking – anything that would be written down on paper. Just use a pen from the Pilot Frixion line of pens. Then scan the page with an app and your work is saved to the Cloud. Afterwards, simply wipe off the pages and you'll have a blank canvas.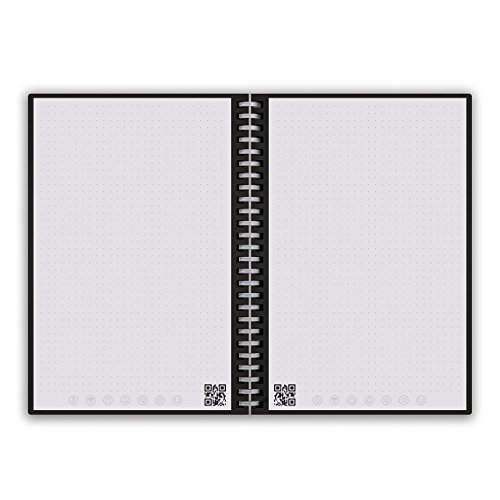 Foldable, Reusable Straw
Plastic straws are so last year. In fact, companies around the world (including Walt Disney World Resort) have said that they're going to stop using plastic straws forever.
That's because more than 500 million plastic straws are used A DAY in America!
This foldable, reusable straw from FinalStraw comes in its own carrying case. So you can always have a straw on hand!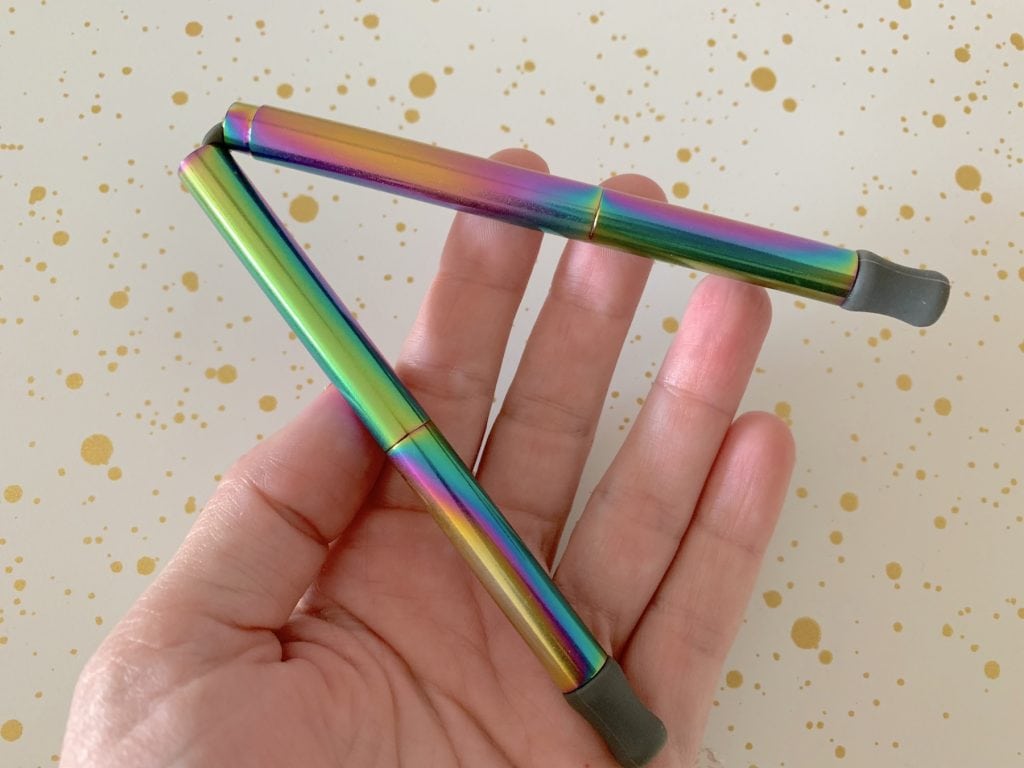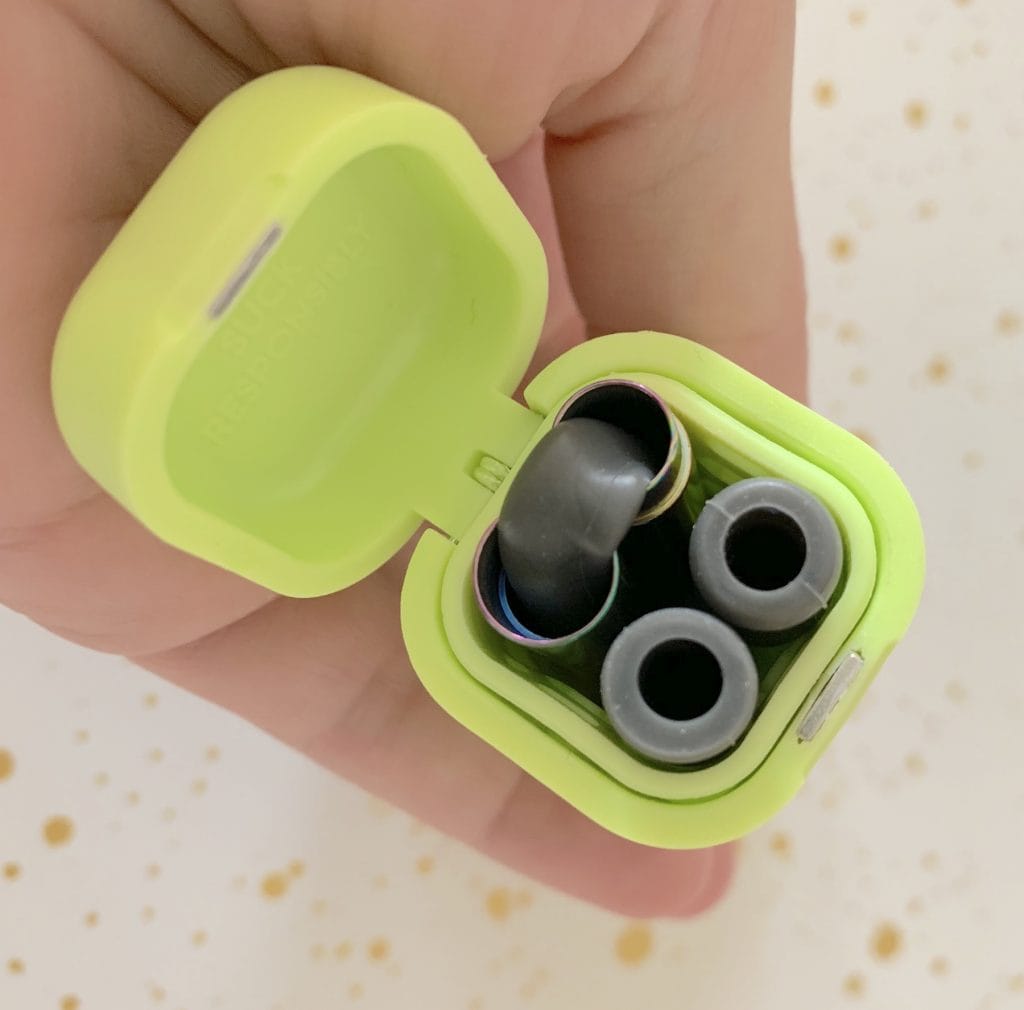 It's a perfect little stocking stuffer or gift for the person who loves sipping their drinks and dreads the plastic straw ban that's gaining momentum.
Best Sustainable Fashion Gifts
We do have a separate gift guide, as well, of the best sustainable fashion gifts for women. Sometimes you want to give ethical fashion basics though. Or sustainable clothing that's perfect for both men and women. Here's some great choices.
You'll also want to check out the Best Sustainable Fashion Brands to Buy on Amazon, as well as reviews of some of our other favorite sustainable fashion finds, including PACT Organic Clothing.
TenTree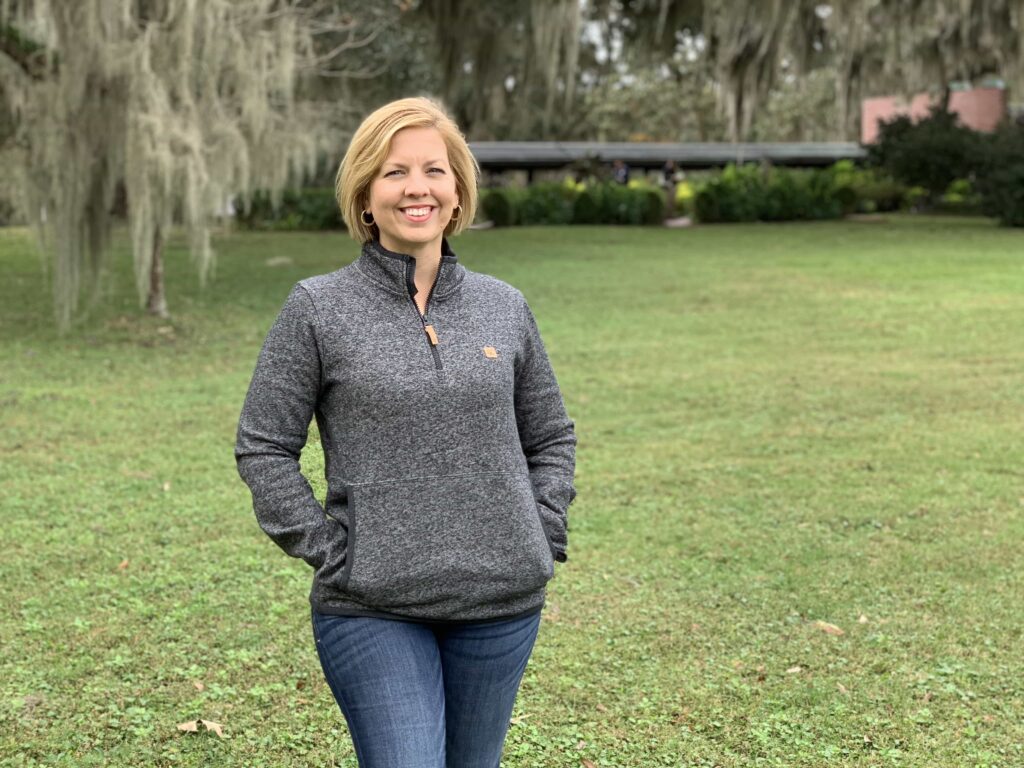 When I saw the clothing for men and women from tentree, I knew that I had found a brand that I loved.
And they are perfect sustainable fashion gifts for the friends and family in your life.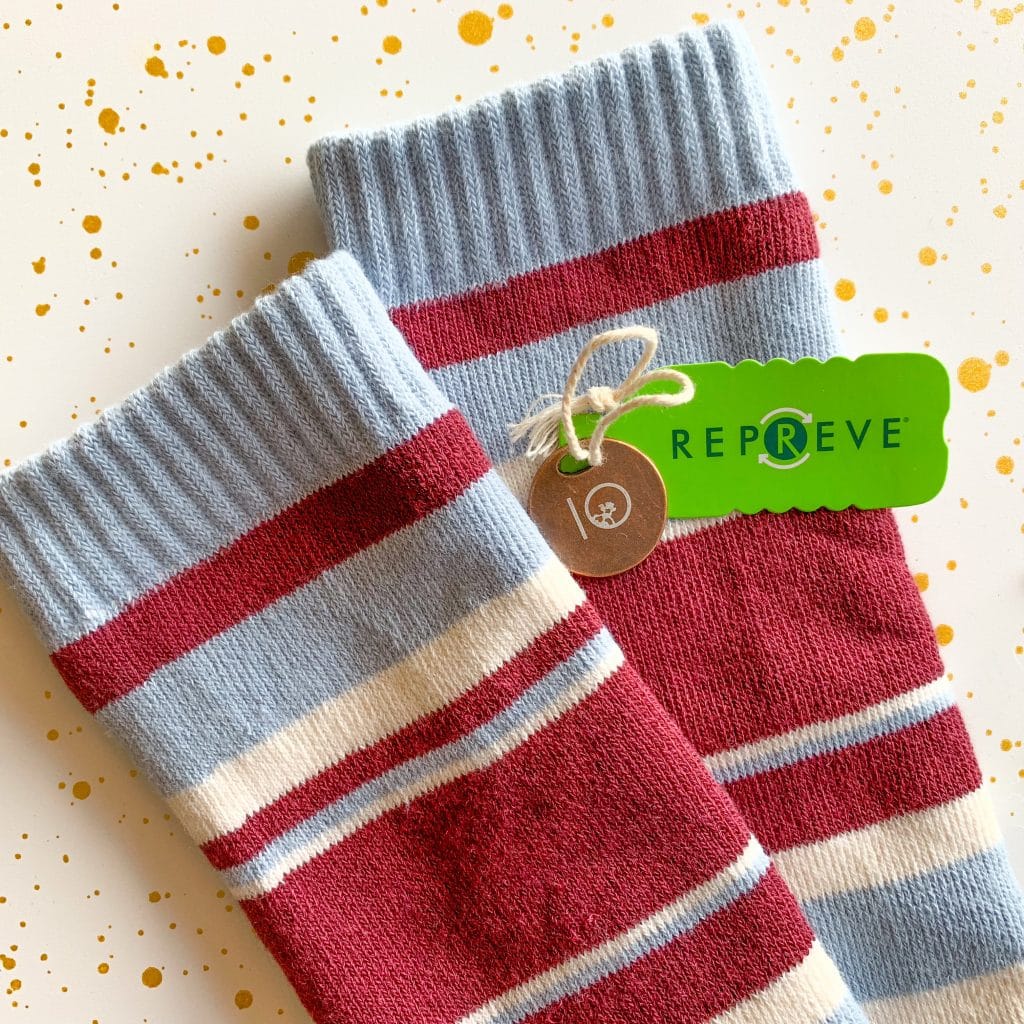 Ranging from hoodies to pants to outerwear, tentree offers a little something for both men and women. And they all come with a powerful message – protect the forests and protect the Earth.
With every item purchased, 10 trees are planted. The Certified B Corporation is on track to plant 1,000,000,000 (yes, that's ONE BILLION) trees by 2030. With your purchase, you'll get the copper tag with a number on it. Then login online and see what an impact your trees are having on the world.
I also love the sustainable fabrics and materials that tentree uses, from organic cotton to recycled polyester and even cork. When I wore my tentree pullover for the first time, I got so many compliments on it!
Unbound Merino
Made with sustainable wool, Unbound Merino has stylish, minimalist clothing basics for men and women.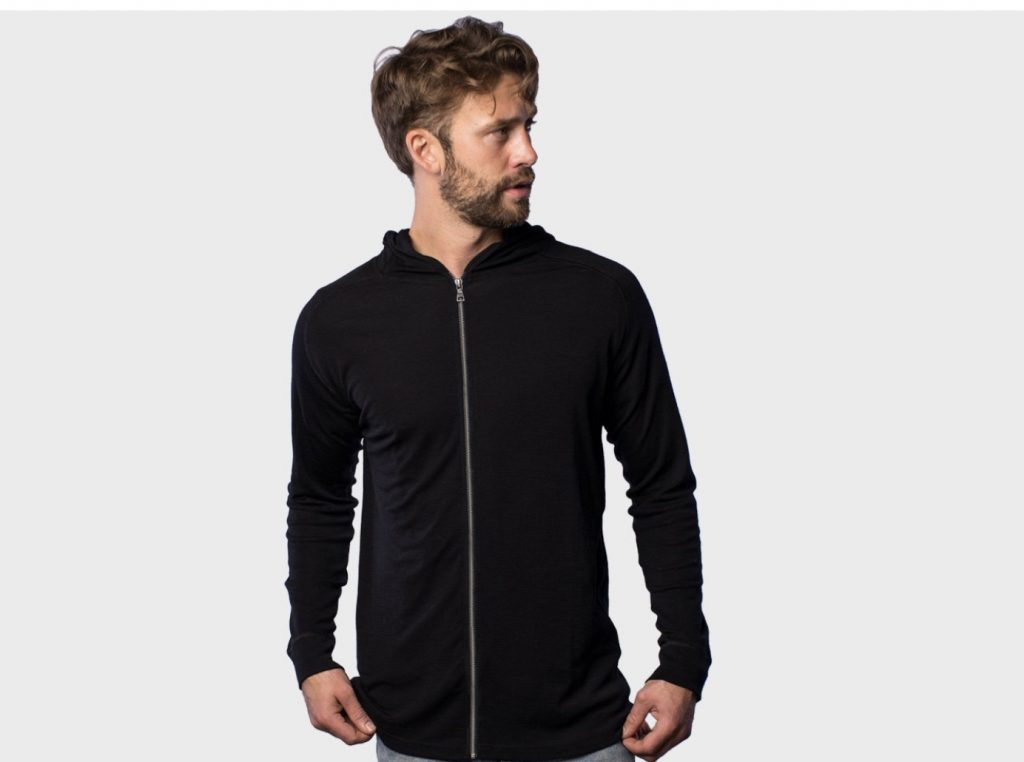 Don't think that these travel-friendly clothing basics are itchy, though. The soft wool is perfect for temperature regulation, wicking away moisture and preventing odors in clothing (even when you wear them multiple times over several days).
Arvin Goods
Can you ever have enough socks and underwear? Nope.
And neither can anyone else.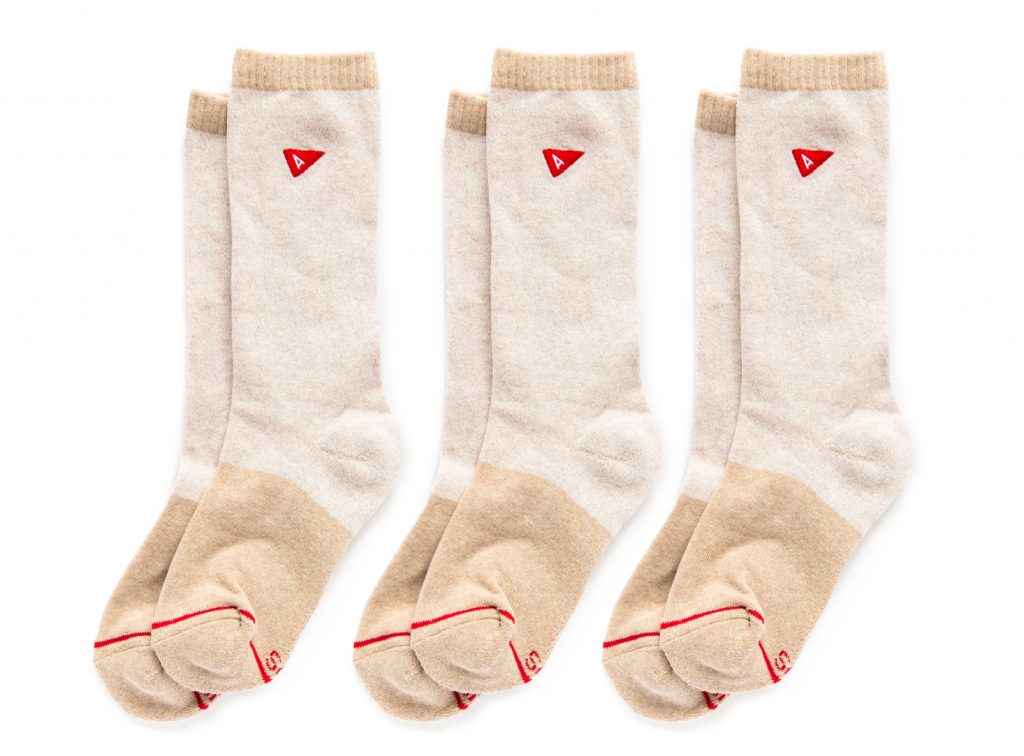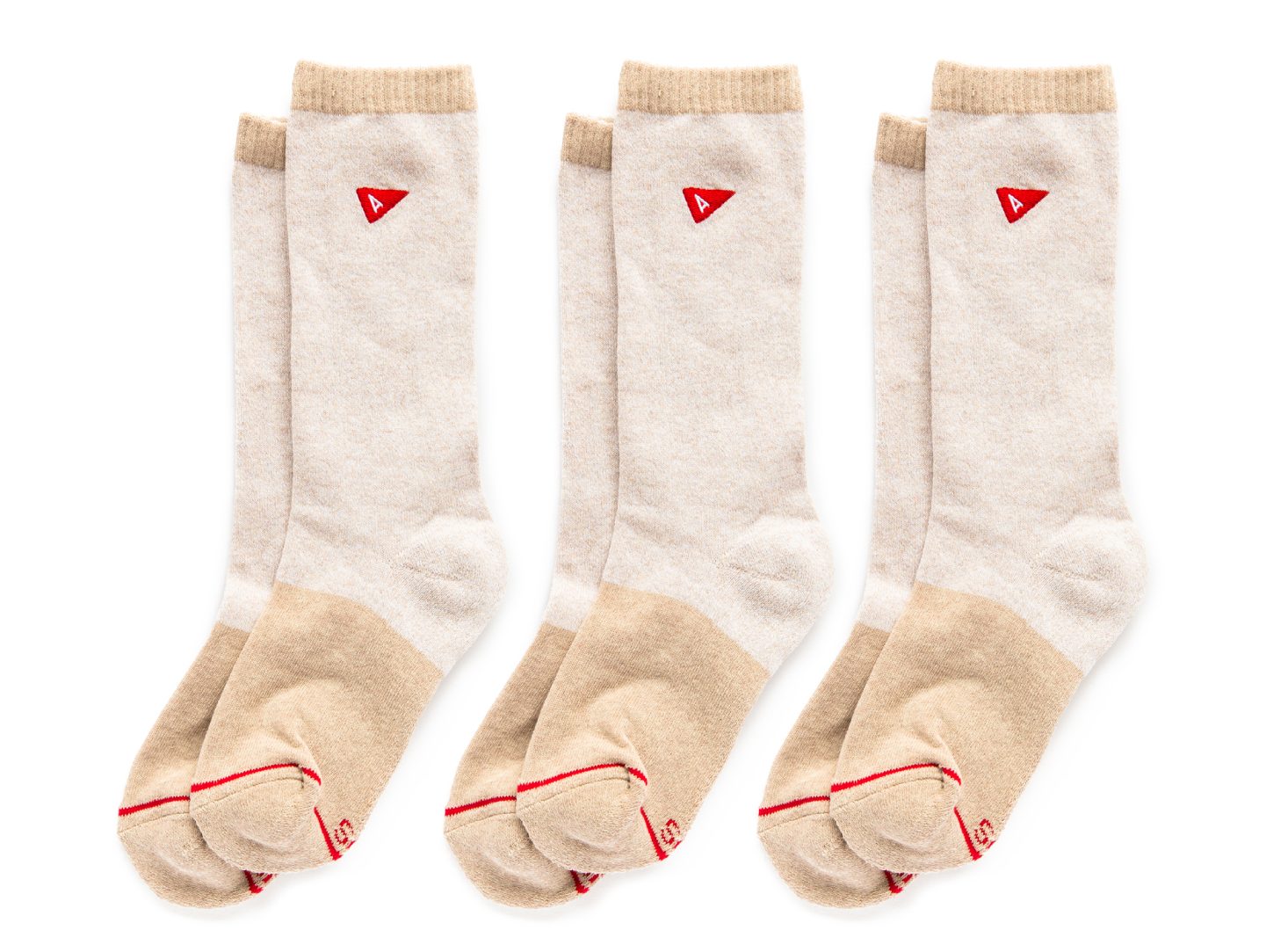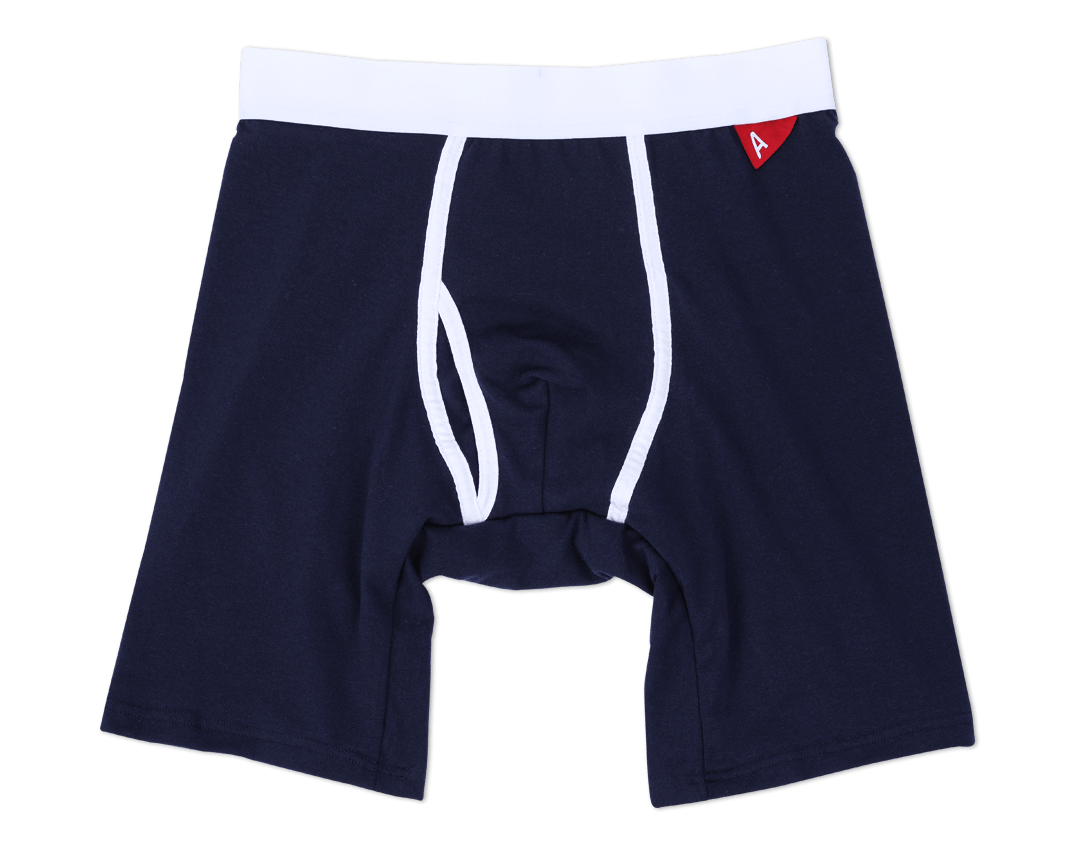 These sustainable fashion basics from Arvin Goods are a great gift for men and women. These essentials are made from Econyl, a smart regenerated nylon that has been created from abandoned fishing nets from the ocean and old carpets headed to a landfill.
There are so many different types of socks to choose from Arvin Goods that it's fun to pick a color and style to gift. There's even gift sets.
Plus, if you're into giving much needed basics (such as underwear, boxers, and bras), there are some great sustainable options, too!
Indulgent Eco Friendly Gifts
Some of the most indulgent presents that you can give can also be sustainable and ethical. These are great green gifts for pampering.
I think I've fallen in love with all of the products from Eden's Garden. The reason? This woman owned company shares the healing power of essential oils with no multi-level marketing.
There's a little something for everyone from Eden's Garden. The common theme is the 100% pure essential oils used in all of their products.
Here's some of my favorites:
Gifts for Home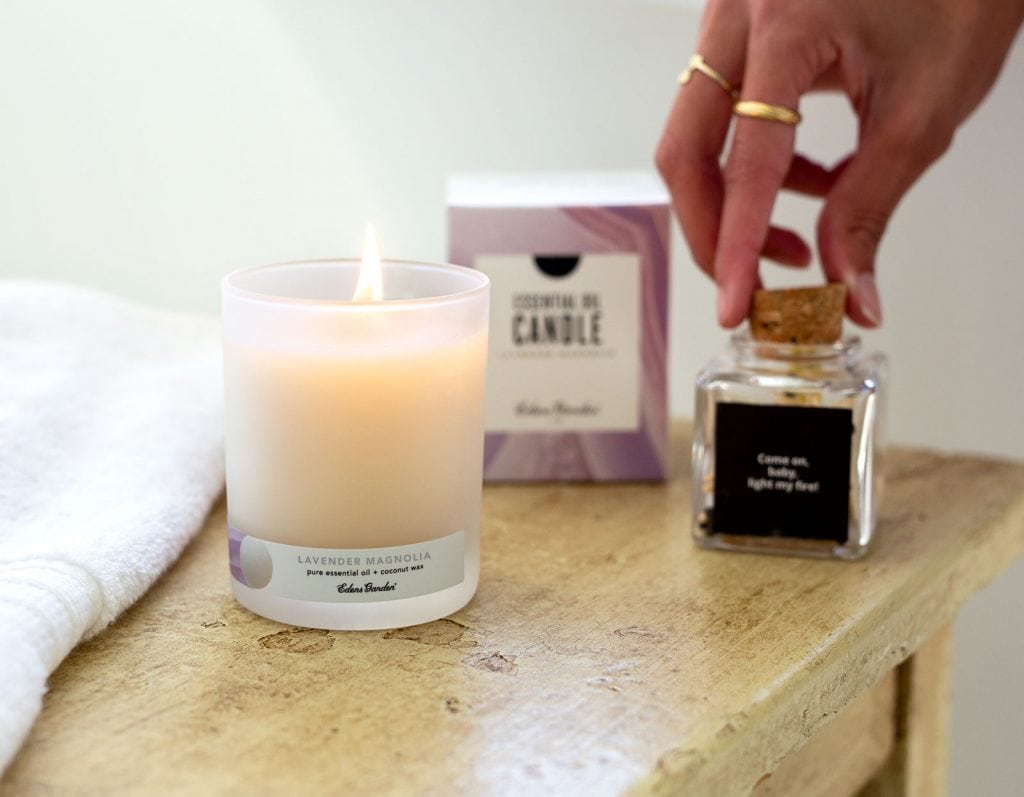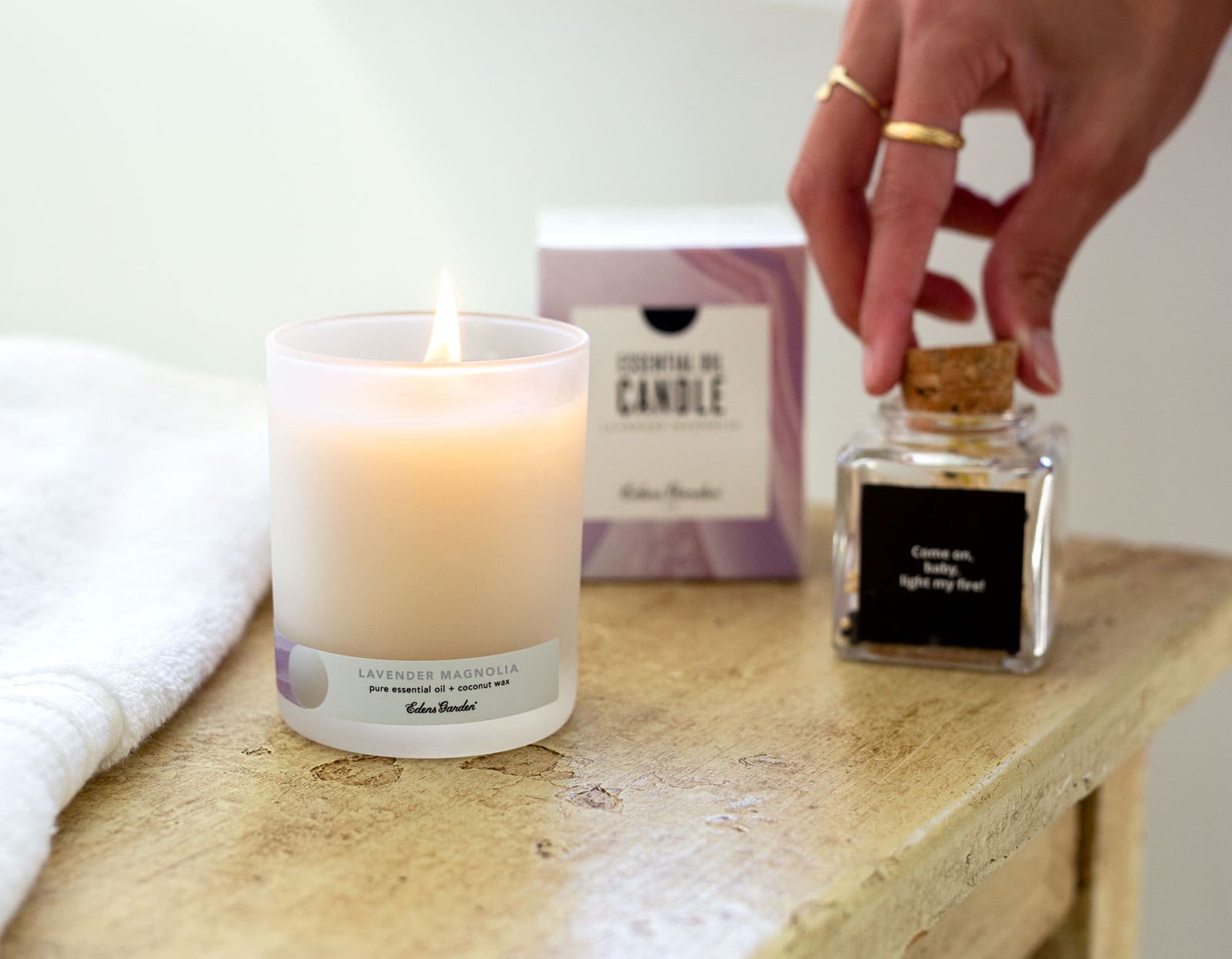 Their nontoxic coconut wax candles have the most amazing beautiful scents which come from pure essential oils, not artificial fragrances. The candles are hand poured for the ultimate attention to detail.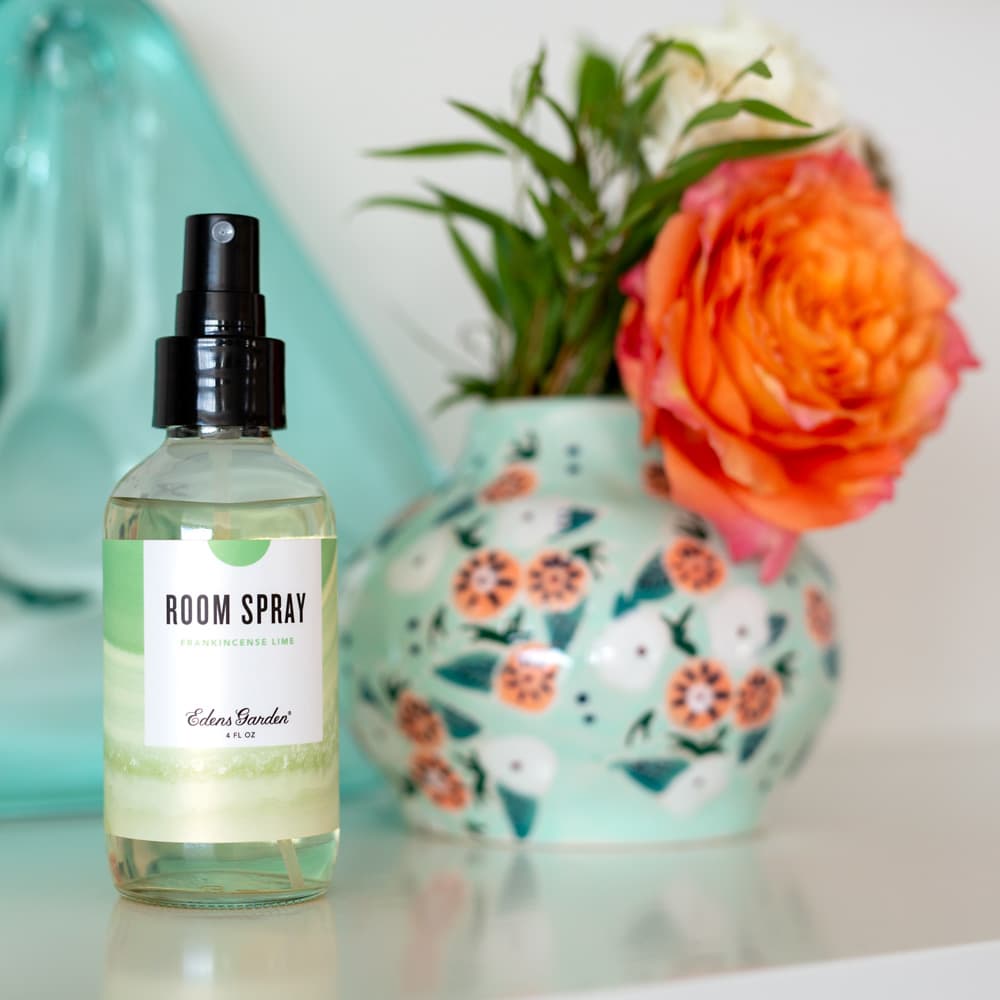 A pure essential oil room spray is like the ultimate natural gift that no one thinks about 😉 It's a personal indulgence that will be welcomed long after the presents have been opened. I tried the Frankincense Lime Room Spray (just because it was a bit different!) and I LOVED it! And the fact it was in a glass bottle!
Not just for covering up odors, room sprays are like a layer of personality in the home. They can be used to lightly scent pillows and bedding, freshen upholstery, scent a closet, and create an atmosphere perfect for relaxing.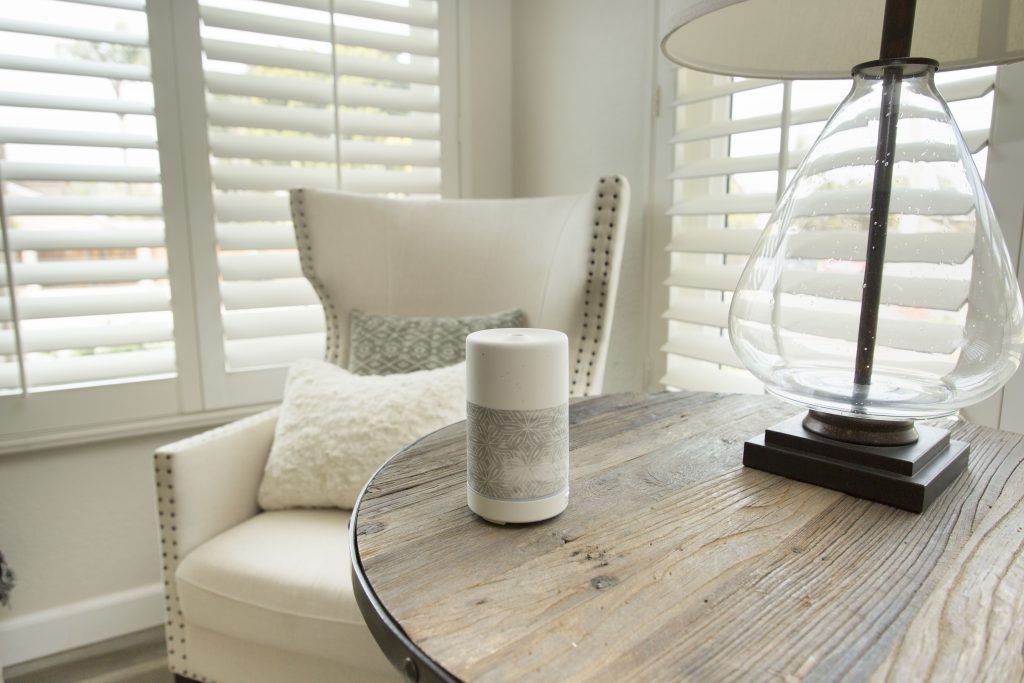 For the ultimate in stress relief, aromatherapy or therapeutic scents, then you'll want to gift a diffuser and essential oils kit. A diffuser will gently create a soothing environment at home or work that is steady throughout the day. Imagine using a diffuser in an office with the Stress Relief essential oil blend. Or calming down at night with a lavender scent in the bedroom. A great essential oils kit will gift a variety of experiences to be enjoyed.
If you're feeling relaxed just thinking about it, then imagine how your friends or family will feel when they receive it!
Gifts for Beauty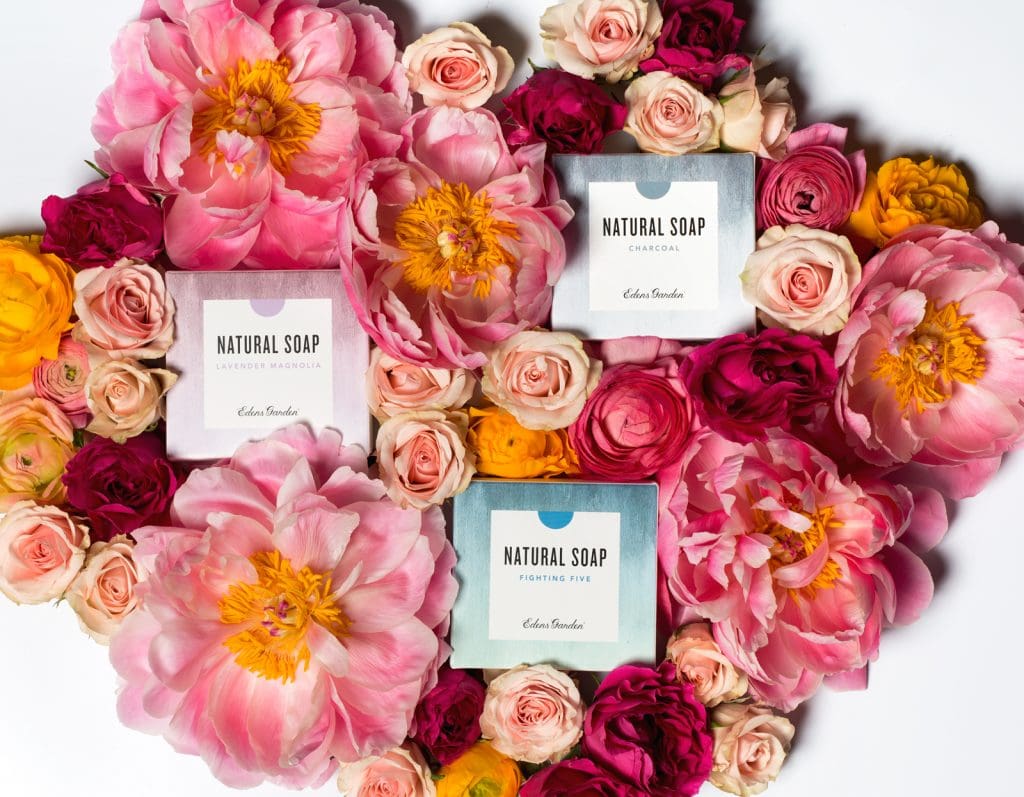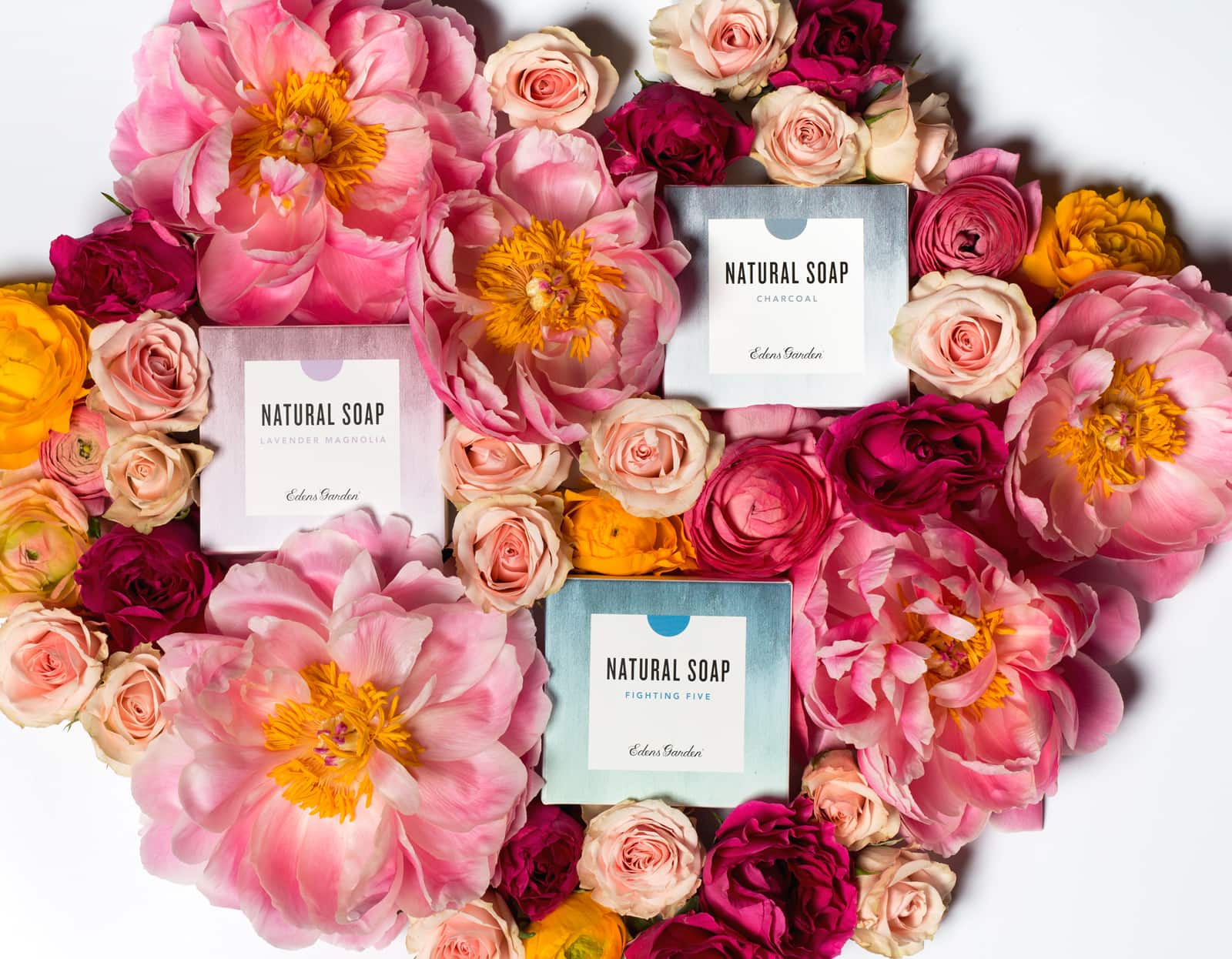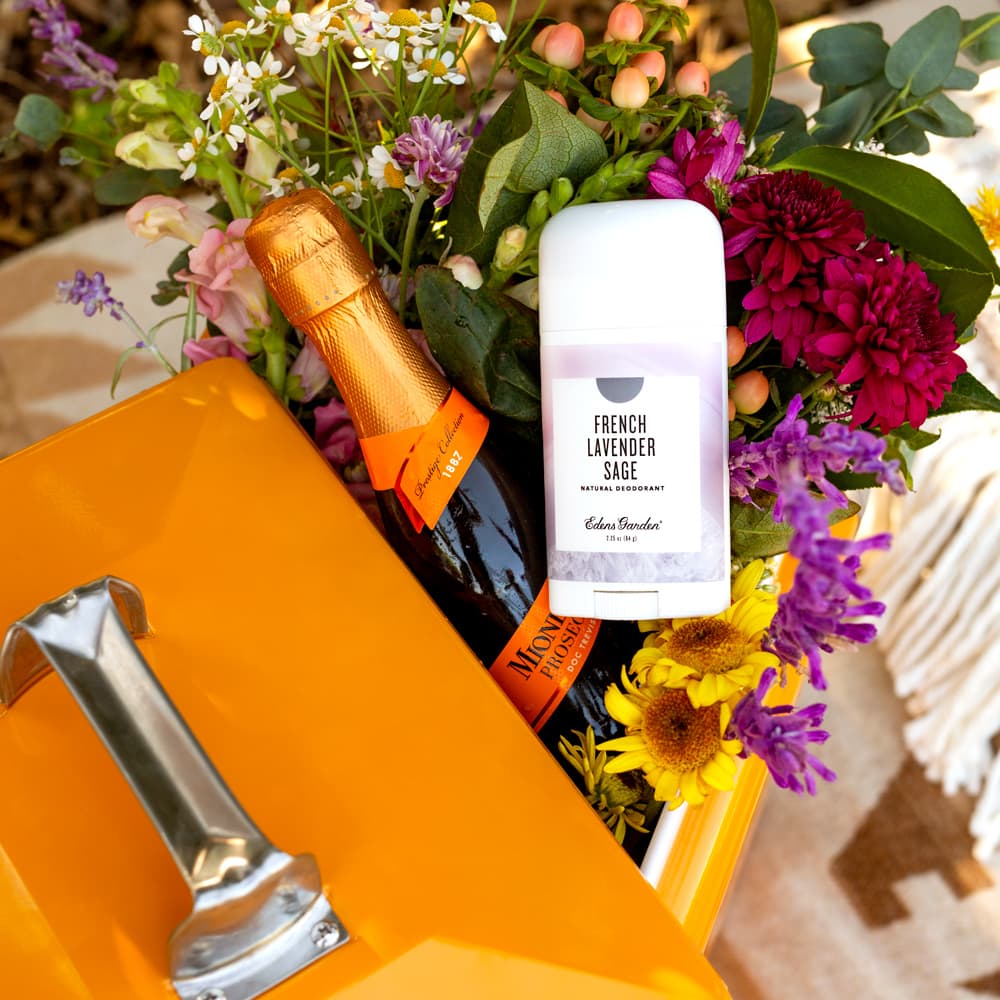 Of course, everyone loves indulgent body care products. Natural bar soaps and natural deodorants scented with only pure essential oils are a decadent gift and one that is better for them, too.
Everyone uses a pillow. Like 99.9999987% of people.
Why not indulge your friends and family with a unique way to sleep at night?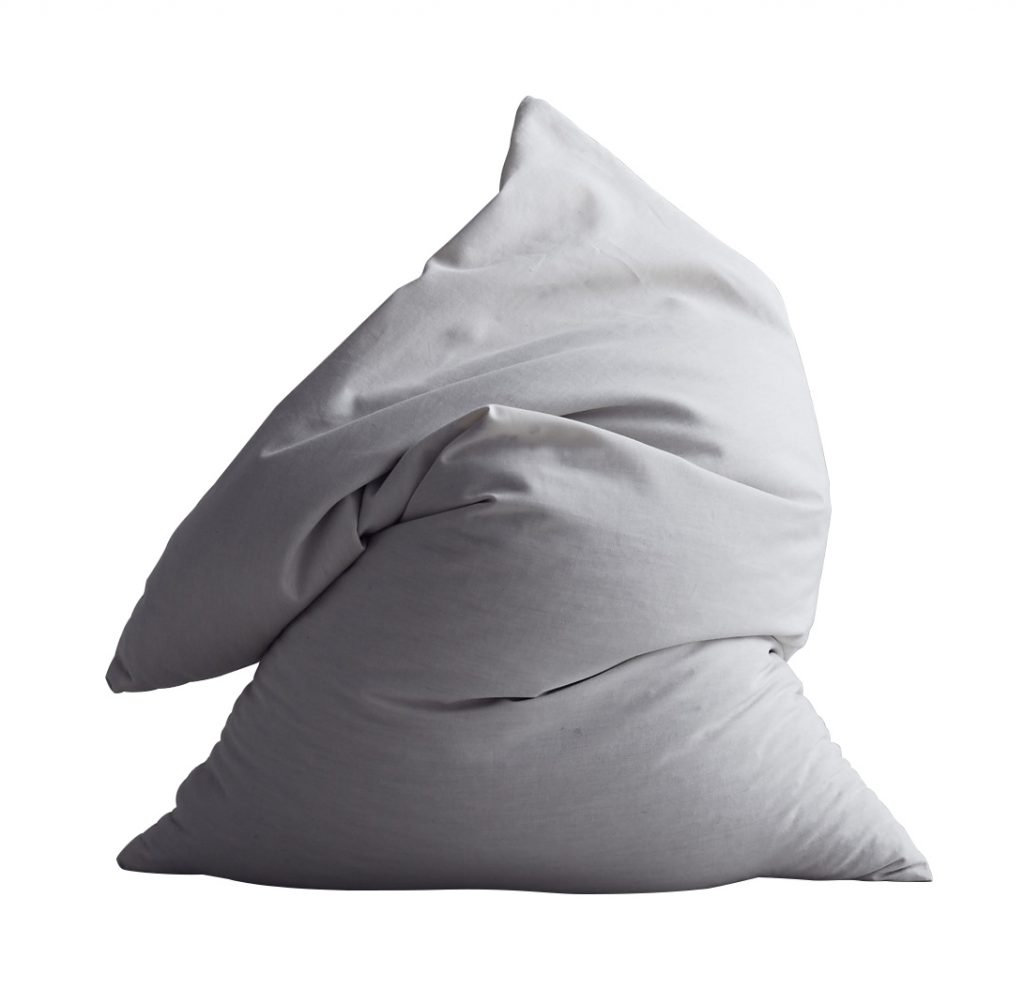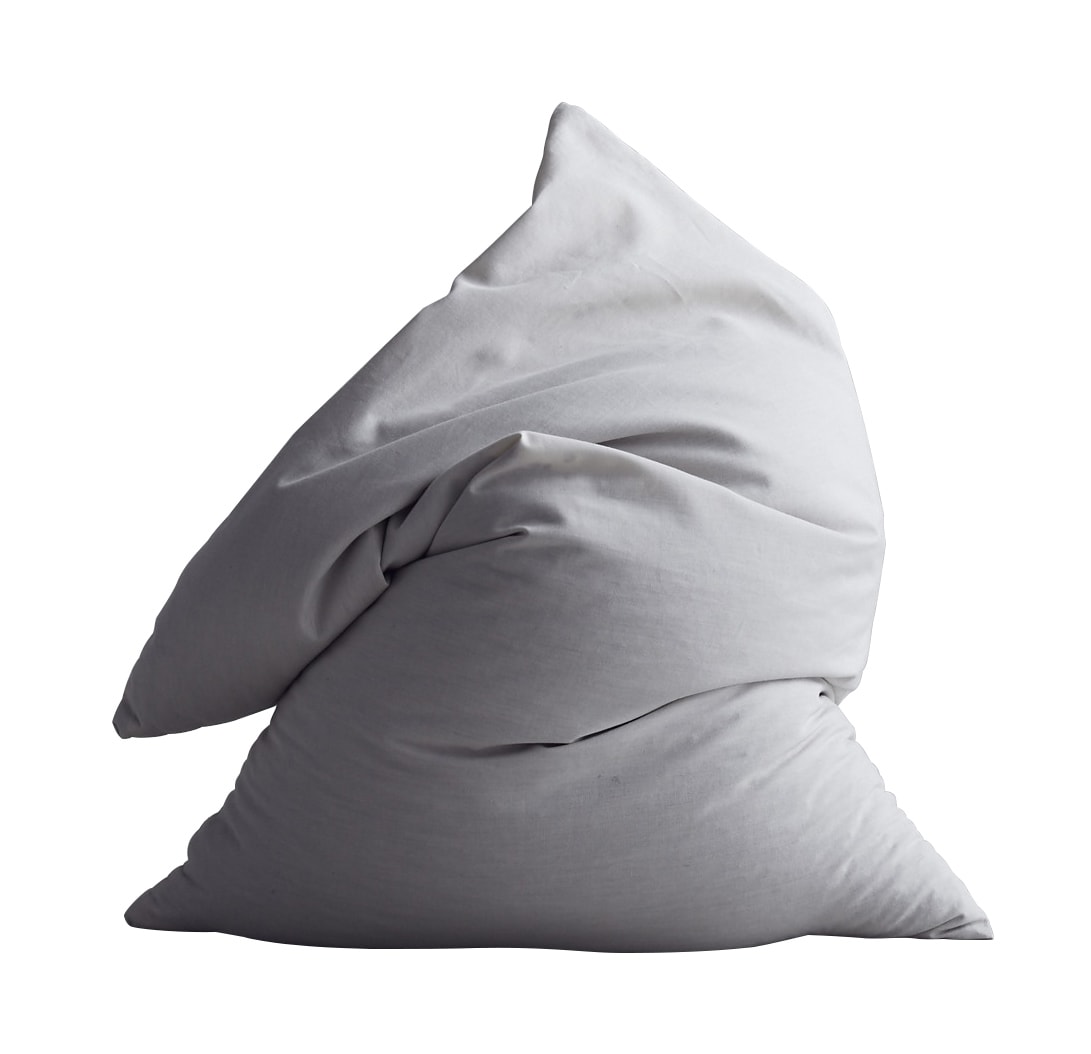 A buckwheat pillow is popular in Asia. And the plant-based pillow is ideal for anyone with neck or shoulder issues.
The small buckwheat hulls are surprisingly soft when used in a pillow. This firm, natural pillow from Slumbr will definitely be one of the most unique gifts that someone gets!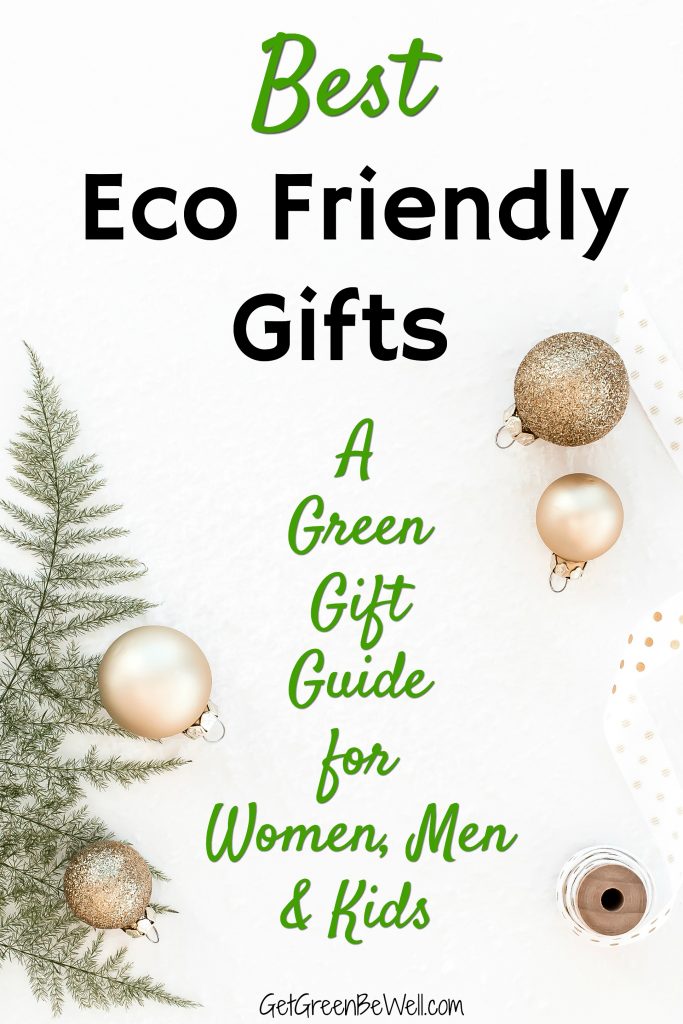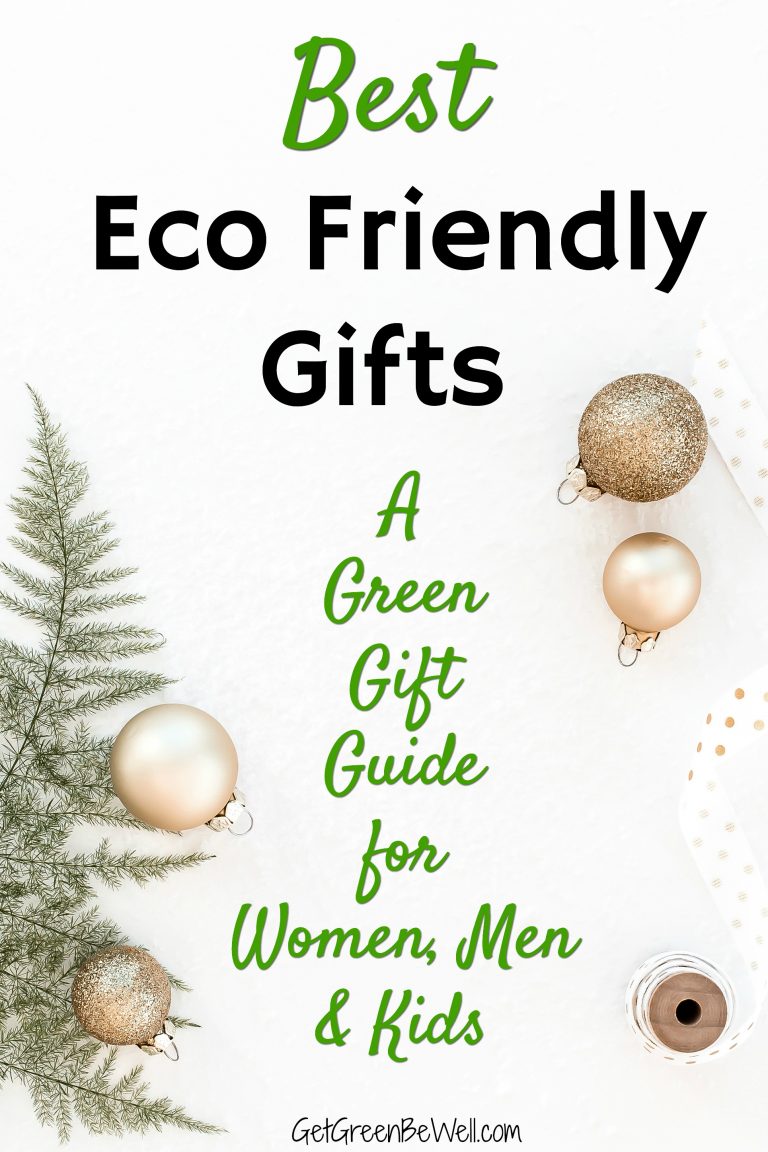 Gift Guides
We've got more great gift guides of eco friendly products and green gifts that are natural, healthy and non toxic. Check out these fun gift ideas: