What do you get someone who loves Fair Trade fashion, has a eco-friendly vibe, hates the concept of sweat shop labor for clothing or might be just a little bit crunchy? If you don't fit into any one of those areas yourself, you honestly might not know what kind of gift to get a sustainable fashionista. Don't worry! Choosing ethical fashion gifts isn't hard, you just need to know where to look. So check out the best sustainable fashion gifts.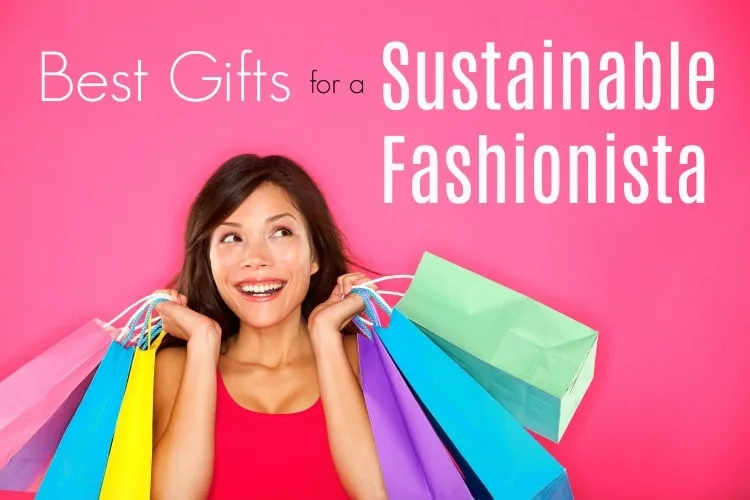 These sustainable fashion gifts are the perfect present when you want to gift a little something for their wardrobe, but might not know the person's style or are afraid of choosing something wrong.
Best Sustainable Fashion Gifts
Jortra Jewelry From Nature
Jewelry made from melon seeds, orange peels and coffee beans are the amazing creations from Jortra. I found this sustainable and ethical jewelry while shopping at Walt Disney World!
Most products contain no metal, so you don't have to worry about a bad reaction or allergy to metals used in jewelry.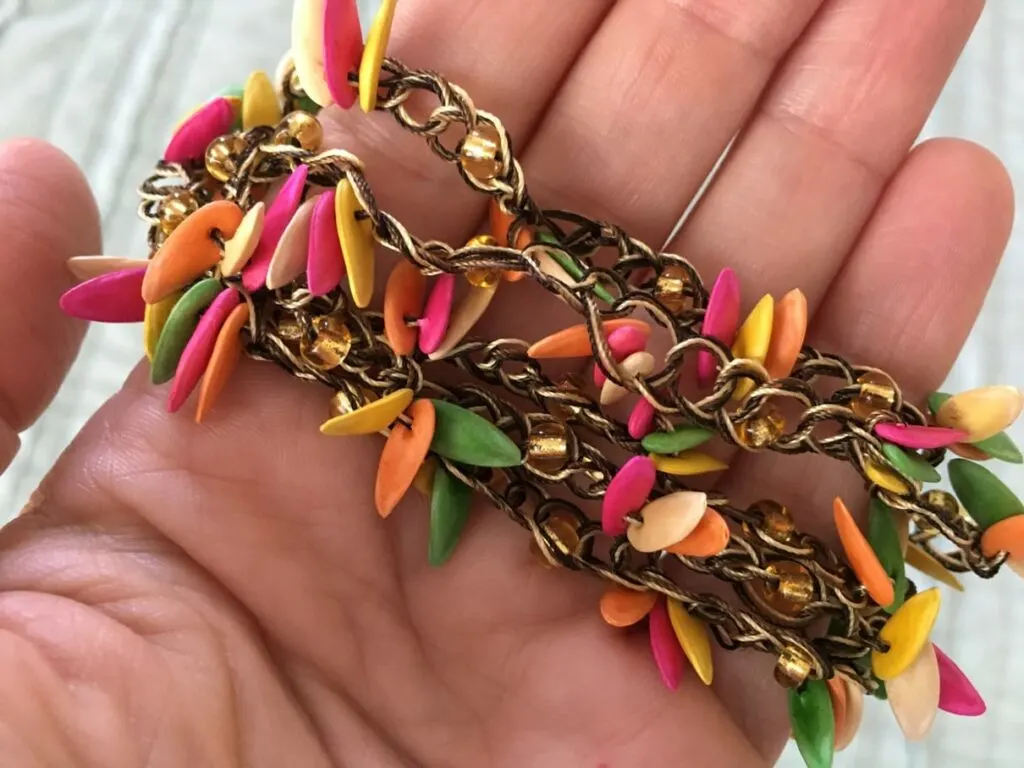 The bright, vivid colors of Jortra Jewelry instantly caught my eye. They are so unique and stylish!
This Orlando area business sells at Disney World a lot, including booths at Epcot's Flower and Garden Festival and Epcot's Festival of the Arts. Not in Orlando? No problem. You can order online on their boutique website.
For coffee lovers, there's a Coffee Beans Collection. And, yes, it does smell like coffee! I bought this cute bracelet for my friend Mikki who pretty much survives on coffee! She loved it!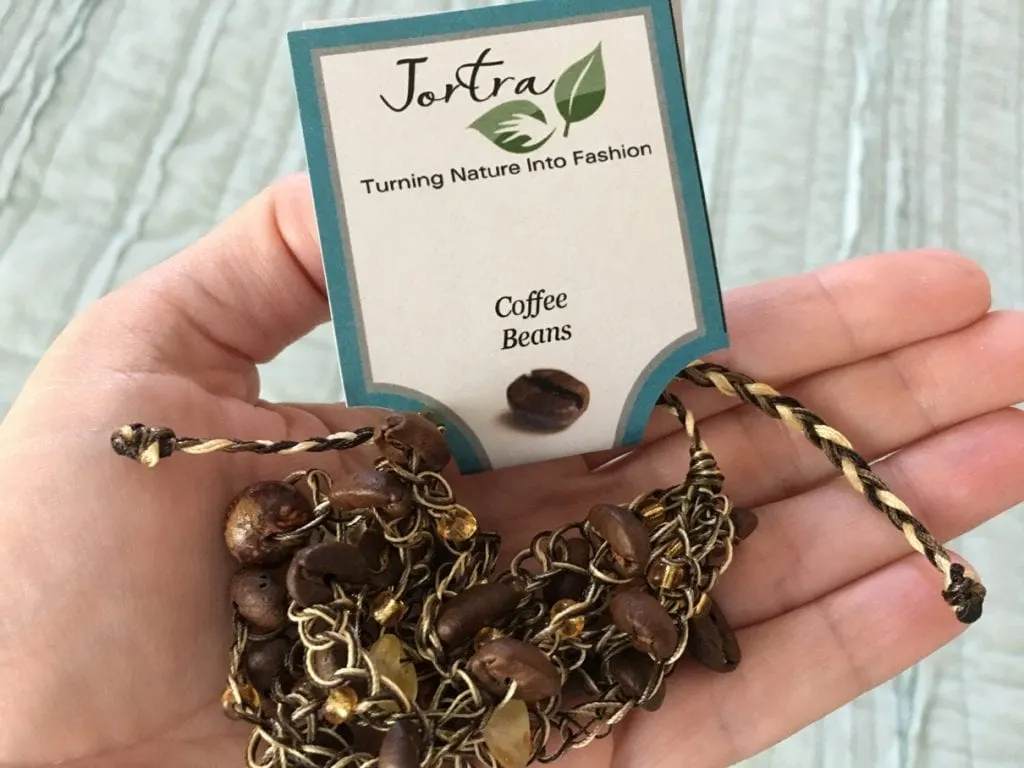 Can you imagine, getting a whiff of java throughout the day as you wear your coffee bean jewelry! Ahhhhhh…. what a pick me up!
The Orange Peel Collection is really cool. The dried and twisted orange peels look like little roses or other flowers. What a great way to use a material that would otherwise go to waste!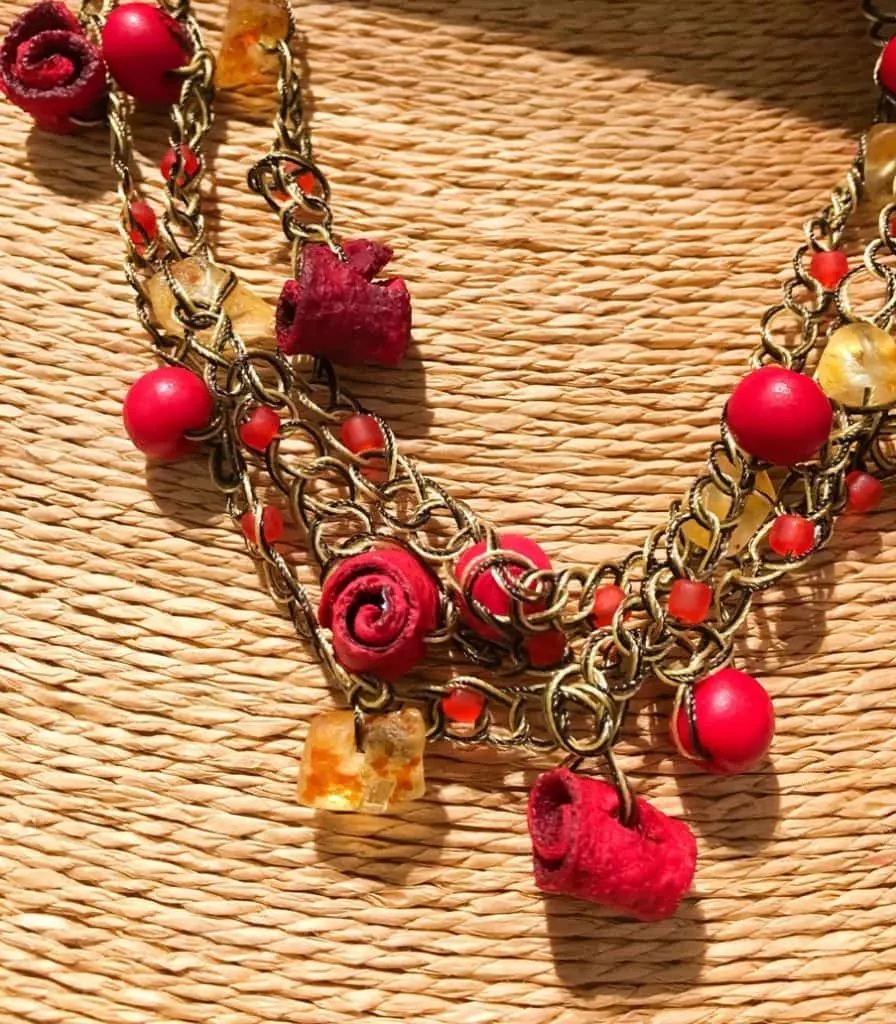 Sundrop Jewelry
Sundrop Jewelry is made with the power of the sun. Not solar powered tools. But really, the actual power of the sun!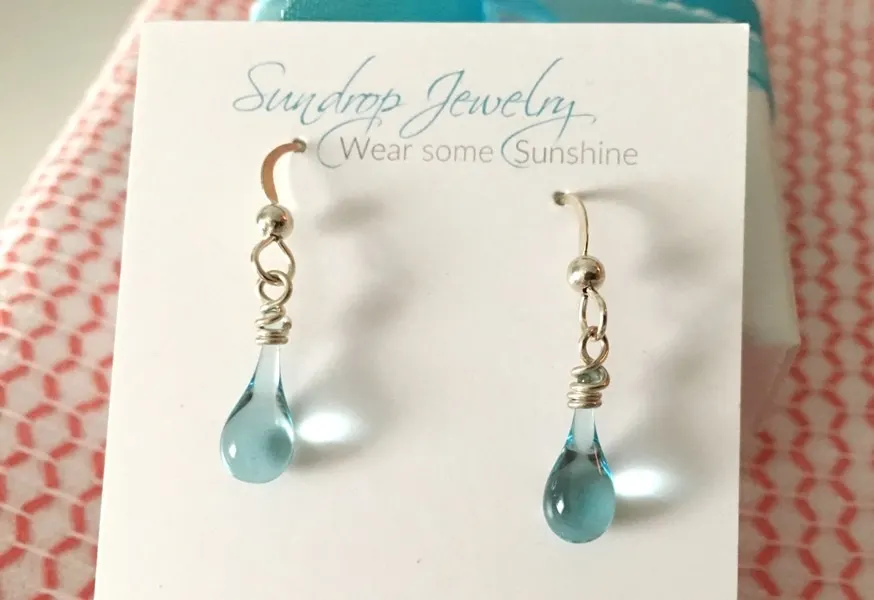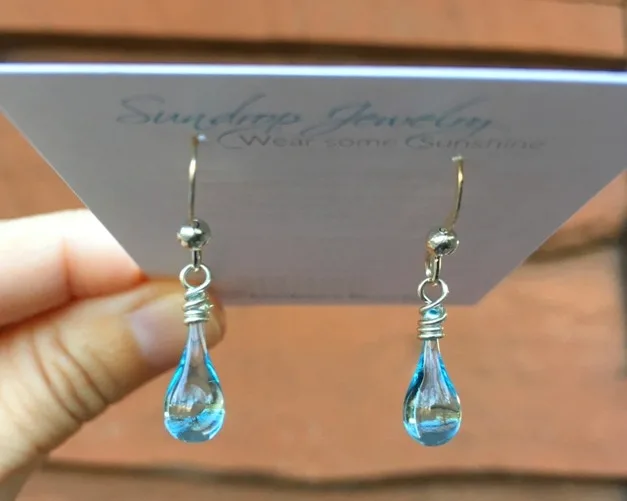 Designer Tawny Reynolds uses a giant 3-foot magnifying glass in her California driveway to harness the heat of the sun. The 3,000 degree old-fashioned method creates gorgeous sun-melted jewelry that you'll love to give.
The eco-friendly recycled glass jewelry is made from items such as Coca-Cola bottles, Skyy Vodka bottles, Tanqueray Gin bottles and Jägermeister bottles. (Along with beer and wine bottles, too.) If someone you know loves any of these brands, this is definitely a unique gift for them!
All of the jewelry is made with 100% recycled sterling silver. The products are available online in Sundrop Jewelry's Amazon's Handmade Shop.
Tentree
I love this sustainable clothing company that plants 10 trees for every purchase you make.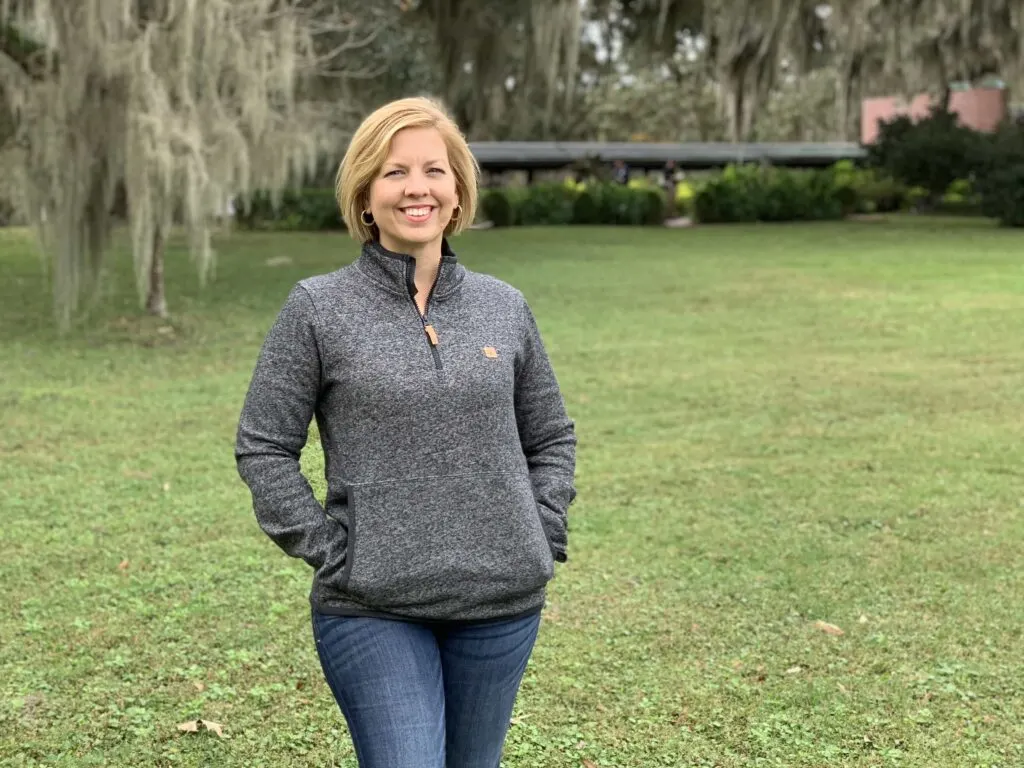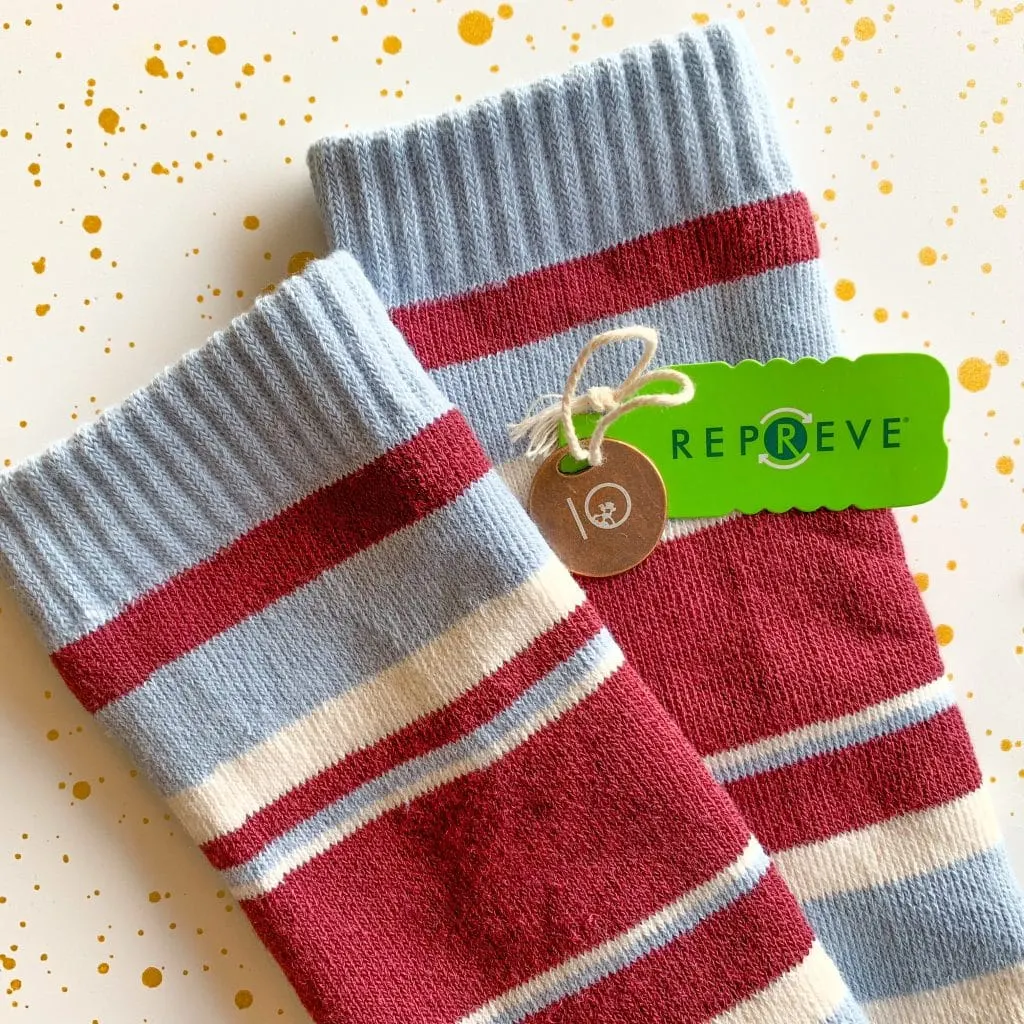 With stylish women's clothing that is perfect for both on the trail or strolling downtown, there's a little something for everyone! Made with sustainable fibers such as hemp, organic cotton and recycled polyester, tentree not only is protecting the environment with their material choices, but they further by helping to reforest the world.
…
Jewelry Made with a Giant Magnifying Glass
I love Sundrop Jewelry. This handmade jewelry is crafted with a giant magnifying glass to use the power of the sun to melt recycled glass bottles.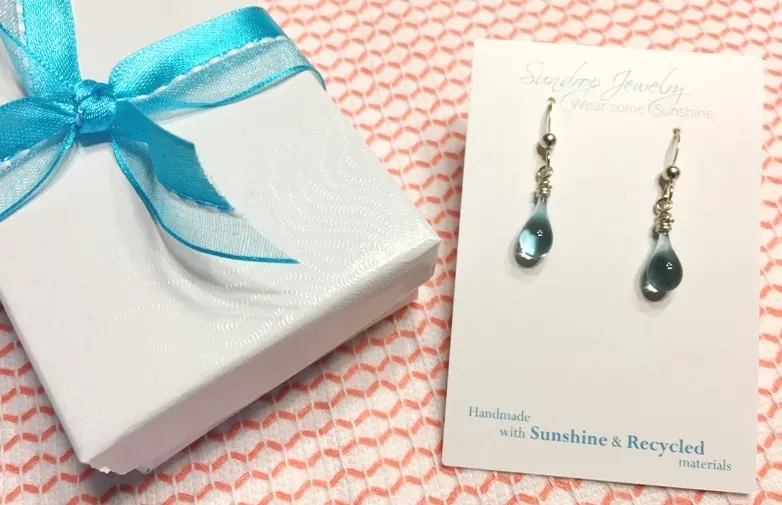 You'll be surprised at how elegant and stunning the earrings, necklaces and bracelets are. A variety of colors in dainty designs or bold statement pieces.
…
Hemp Underwear
Chances are, she won't be buying hemp underwear on her own!
But she'll love this underwear once she tries it! (And it comes in a variety of styles, from boy shorts to thongs.)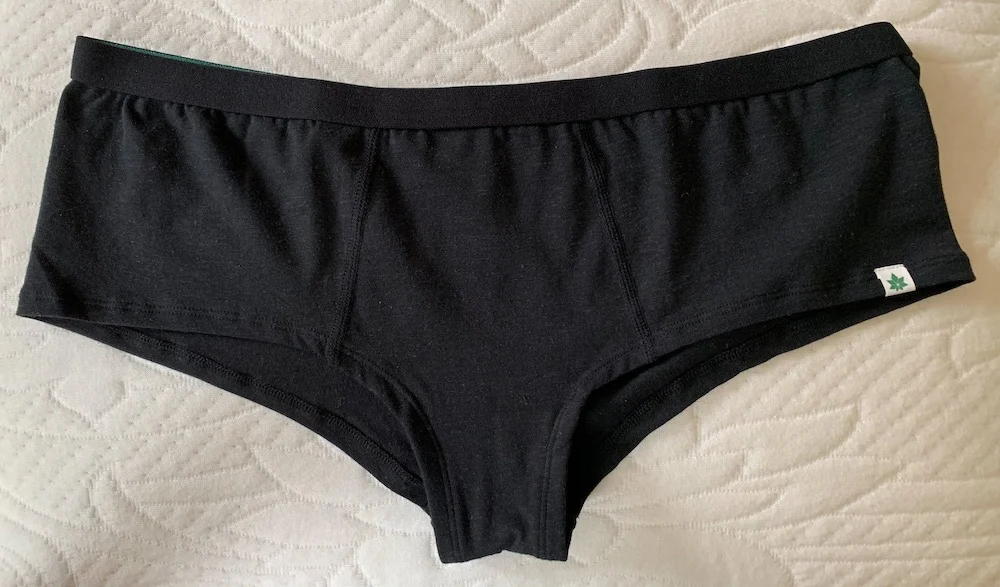 Just about everyone agrees that once you take the leap and try hemp underwear, you'll be surprised at how comfortable it is! And you'll wear it everyday!
So buy one pair or the multi-pack boxes which make great gifts. It might seem like a strange gift at first, but trust us, she'll love it every day she wears them!
Anything from prANa
When I say anything, I'm serious. One of the absolute BEST sustainable fashion lines out there is prAna. It's easy to find in major retailers (even on Amazon) and the quality is really impressive.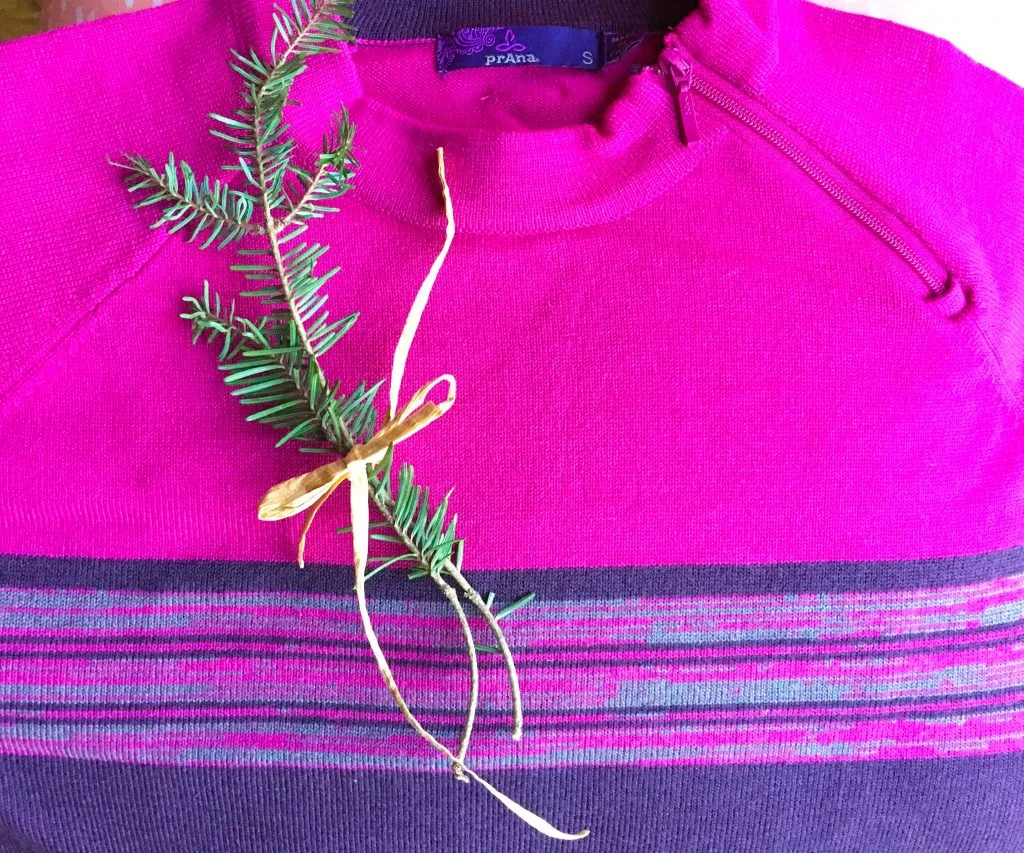 The clothing from prAna for women (and men!) easily transitions from workouts to work place. The sustainable fashion pieces will last for years, and will work in your life even if work changes, your lifestyle changes, etc.
In the season of both giving back and giving gifts, choosing something from prAna does both! Buying from a company like prAna that strives to create better lives for their workers with Fair Trade practices, while also creating beautiful wardrobe essentials, is a win-win.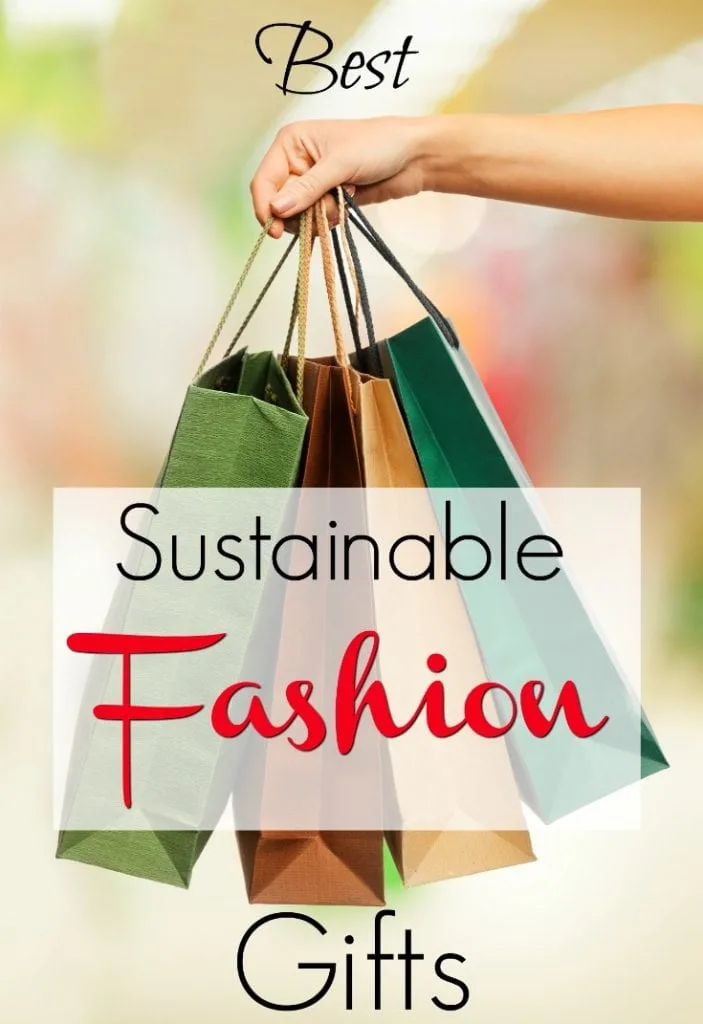 Cork Hat
A baseball-style hat made from unique and sustainable cork is sure to be a conversation starter. Plus, it just looks modern and trendy, too! Buying from Etsy artisans means you're supporting small businesses, too.
…
BeadforLife
I've been a fan of this jewelry for over a decade, and have had fun picking out lots of great finds. BeadforLife supports women in Uganda to support their family and provide for their children by using recycled paper scraps to create beautiful beads which are turned into modern-style jewelry.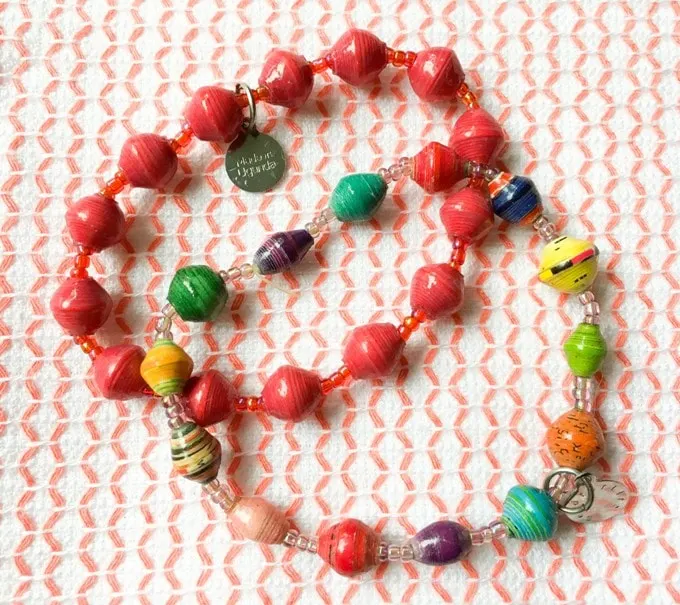 It's something you have to see to believe, and you'll love the mission behind the non-profit, too.