What is a kapok pillow? Kapok isn't a common pillow stuffing, so you might be asking what in the world is it? Why would you want a pillow made from natural kapok stuffing?
Kapok Tree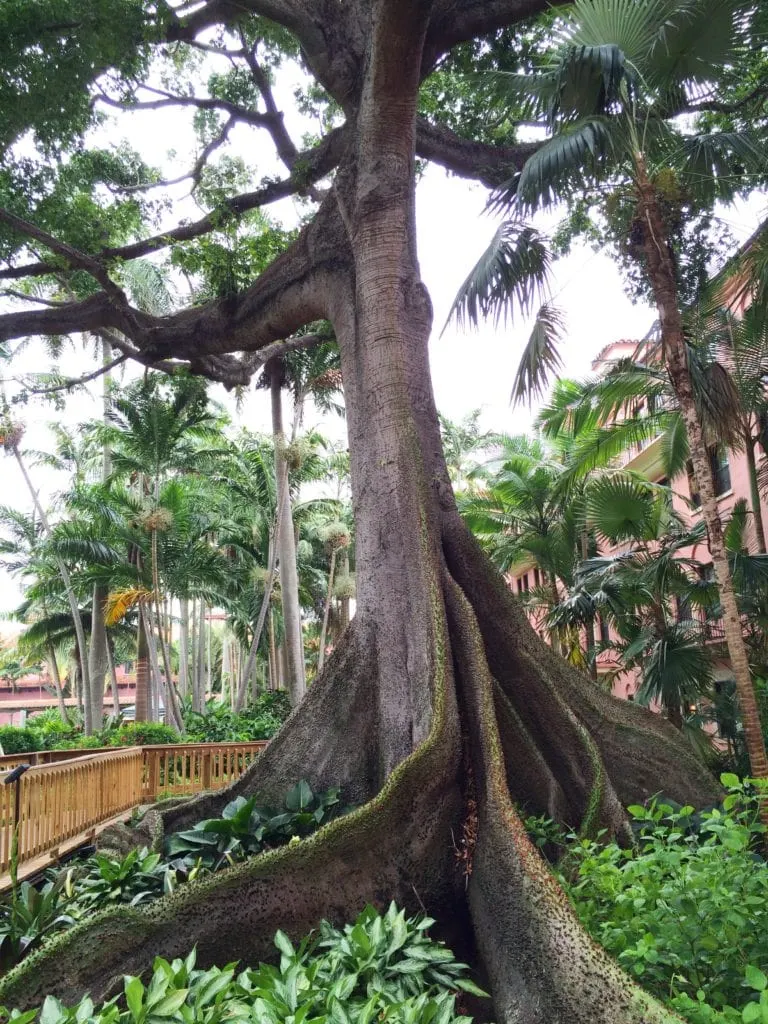 Kapok stuffing is made from the fibers of a kapok tree.
That's right. Kapok is a plant material, just like cotton.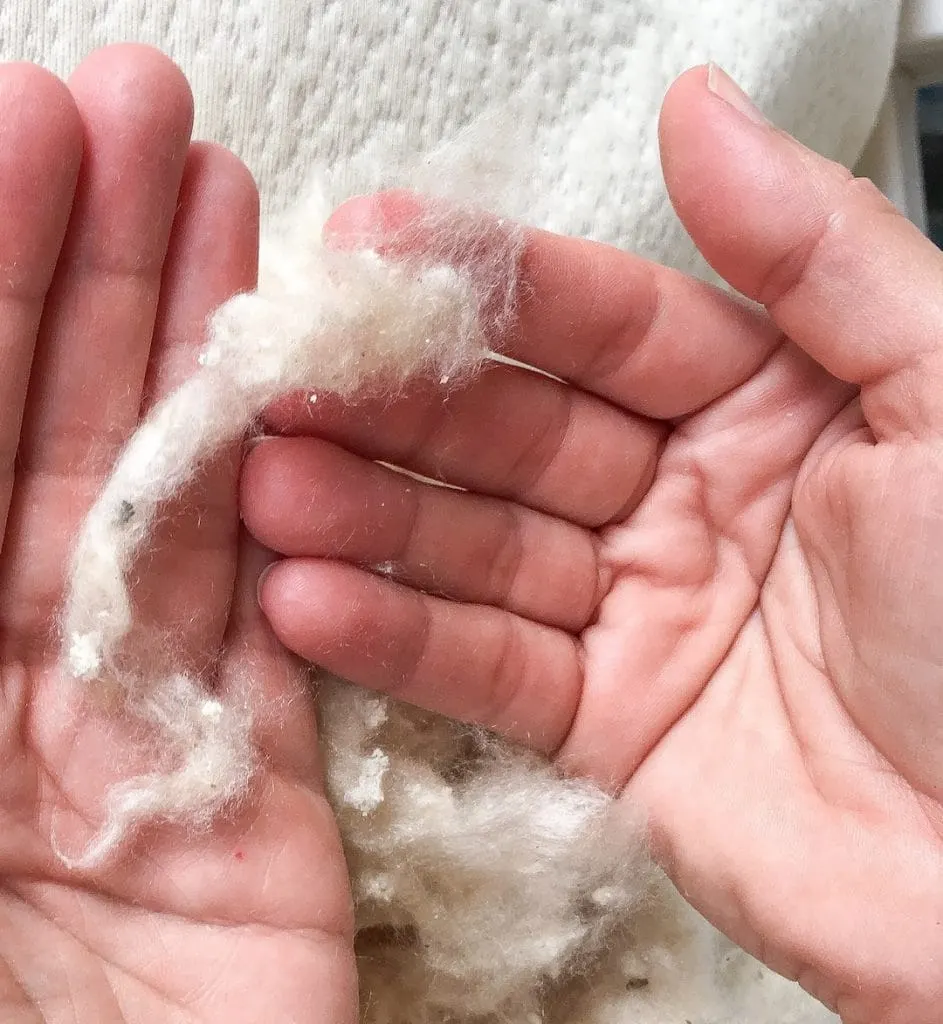 I was thrilled when I was wandering the stunning grounds of the Boca Raton Resort and Beach Club (see my room and property tour of the Boca Raton Resort) and discovered a kapok tree.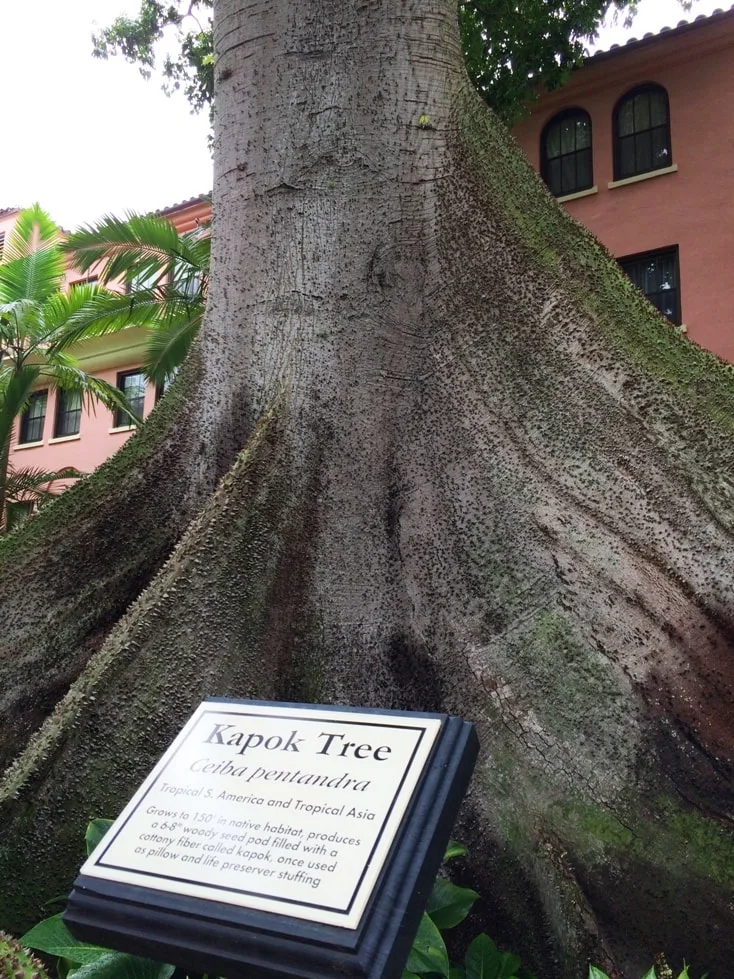 It was a huge specimen of a Kapok tree, and quite unusual.
Perhaps that's why they had lots of signage on the kapok tree explaining what it was and how it creates natural seed pods used for pillows.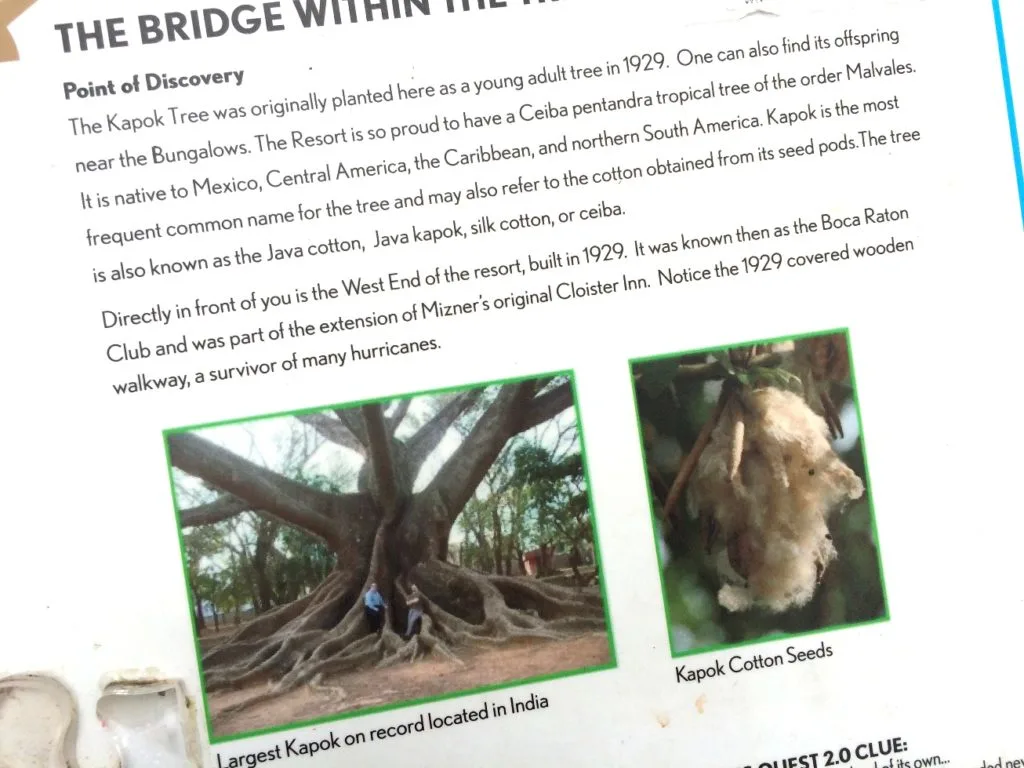 What's So Great About A Kapok Pillow?
You might like kapok pillows more than the common down feather pillows or polyester fiberfill kinds.
Why?
Kapok has all of these amazing qualities:
Lighter than cotton
Super soft and airy
More loft than cotton or wool pillow stuffing
Similar to down feathers – but made only from plants
Kapok pillows are super plush and compress easily. That means that when you lay down your head on a kapok-filled pillow, it will feel like a down feather pillow.
Your head will sink into the pillow. Which some people love (and some people hate).
Kapok is an allergy-friendly pillow stuffing (you could say allergy-free, but there are always people that might have a reaction) that is great for anyone who must avoid allergens in their bedding.
Pillows made from kapok are actually stuffed with fibers from the seed pods of a kapok tree. The fibers are harvested sustainably in the rain forest.
Kapok is sometimes referred to as silk cotton. It's THAT soft and airy.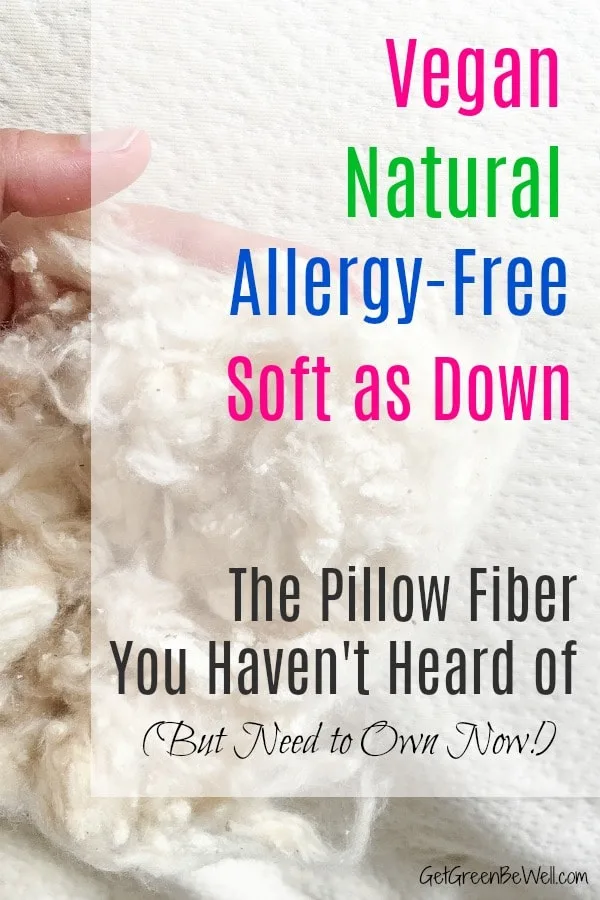 I opened a Kapok pillow from Avocado Green Mattress. They combine natural latex shreds with kapok for their pillows, which explains the texture in the photo below. But the kapok fibers were like cotton candy threads, so incredibly soft and light.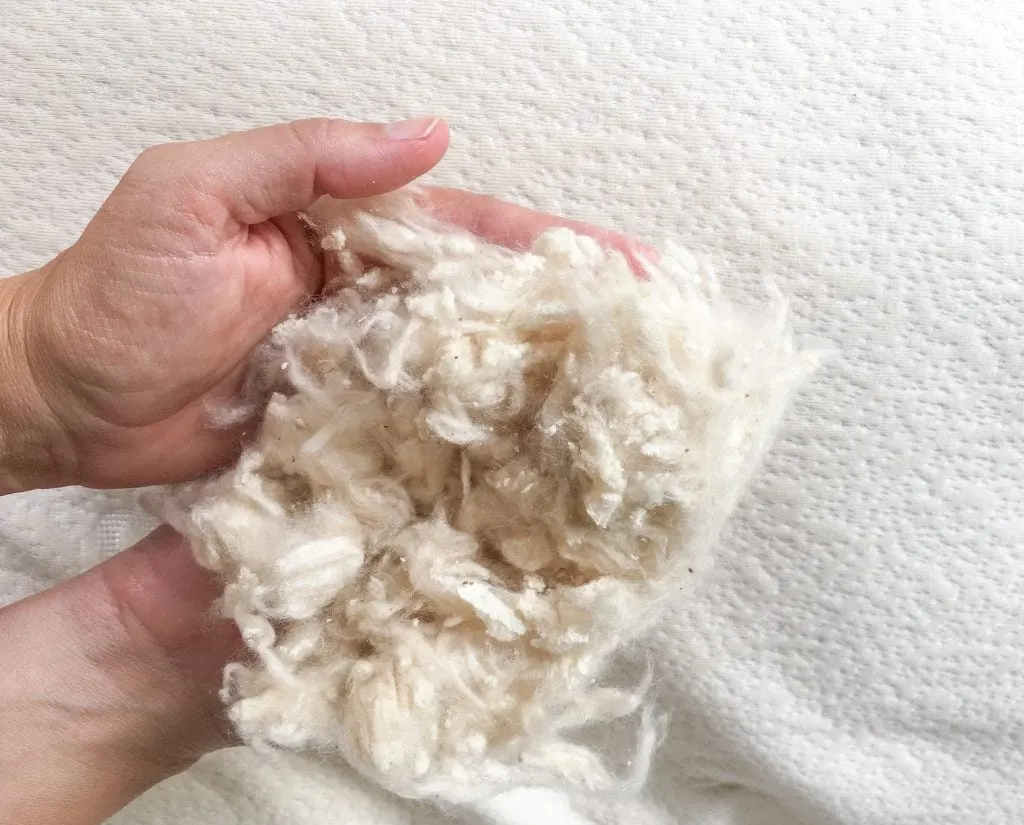 In fact, kapok is a lot less dense than cotton. Surprisingly, Kapok is up to eight times less dense than the commonly used cotton pillow stuffing (which is made from one of the most pesticide-laden crops in the world).
With the amazing natural properties of kapok, it is important to buy a kapok pillow that only uses an organic cotton (or other natural material) cover. Why ruin the sustainable properties of a kapok pillow by covering it with something that is not all natural?
Where to Buy Kapok Pillows
Kapok pillows are easy to find online. Many of the major non-toxic bedding companies have their own kapok pillows.
Here are some of the best kapok pillow brands that I'd buy for a soft and airy pillow to lay your head:
The Kapok Pillow from Savvy Rest contains two pounds of organic kapok! It's handmade in Virginia.
The fully customizable pillow means you can remove or add material as you'd like.
All of the Savvy Rest loose fill pillows come over stuffed! That means you have plenty of thickness in your pillow! Want a thinner pillow? Simply unzip the inner casing and remove the kapok filling.
All of the pillow casings at Savvy Rest are unbleached, non-dyed organic cotton with a soft flannel feel.
Amazon
There's lots of choices on Amazon, too. Magnolia Organics and Pure Rest and Sachi Organics are among the brands of kapok pillows I'd buy on Amazon.
You can even buy kapok filling by the pound if you want to make your own natural, non-toxic, vegan pillows!
You might like the extra support of a natural latex and kapok pillow from Avocado Green Mattress.