A DIY activated charcoal mask can refresh and detox your skin easily. But many homemade products are super messy to use. Or they don't have bentonite clay, which is a fabulous detoxifier.
You're in luck! This make-it-yourself mask not only combines some of the best ingredients for fresh skin, but it's also convenient and mess-free to apply!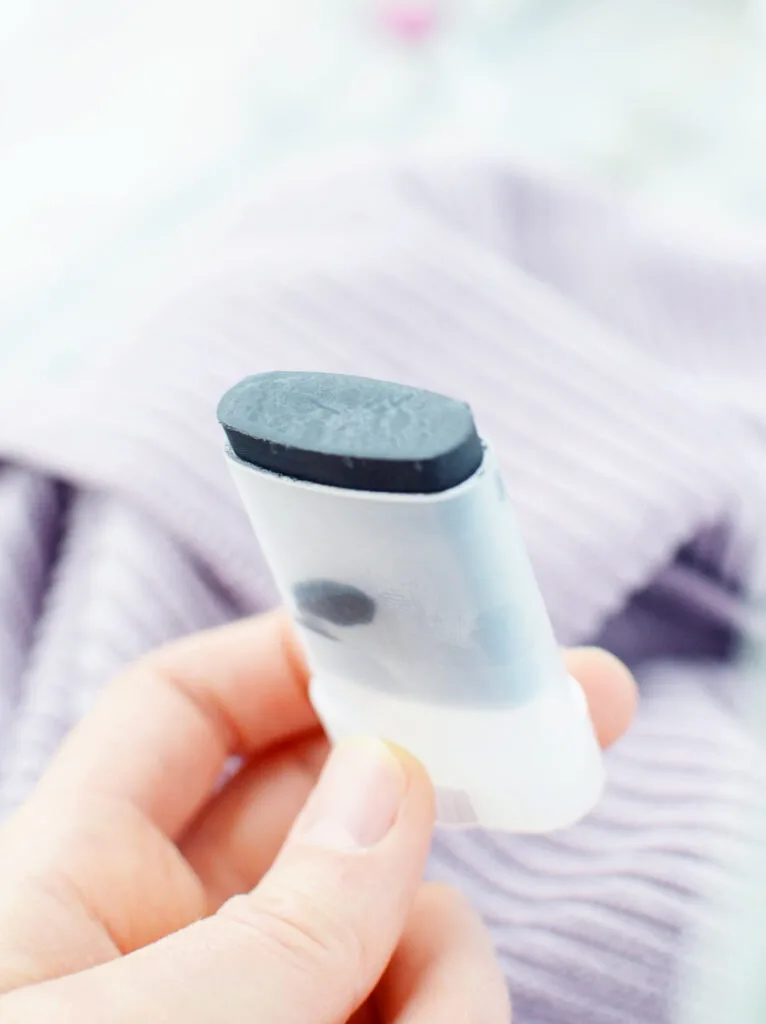 Not ready to DIY yet? No worries. I have found great success with Derma E Charcoal Mask, too.
How Does a Charcoal Face Mask Help Your Skin?
Applying a mask to your skin is another level of cleaning and removing impurities. Washing on a daily basis with whatever soap or cleaning product you choose is great. (Here's the face oil that I use for my cystic acne-prone skin.) But just like cleaning the surfaces in your house, sometimes your skin needs a little extra boost of cleaning to remove impurities that have built up over time.
All of the ingredients in this homemade charcoal mask are natural with either skin soothing or detoxifying properties.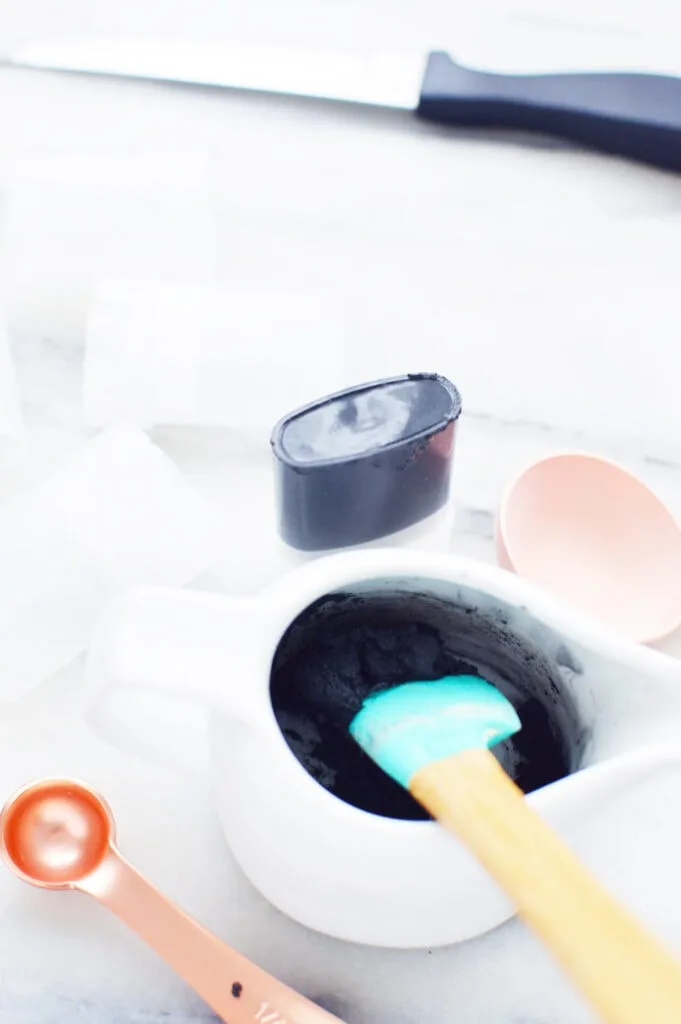 Shea Butter
This natural ingredient is rich and decadent in fatty acids and vitamins which are good for the skin, yet it won't clog pores.
Sourced from the seeds of the fruit of a Shea tree, it has been used for years in the natural beauty industry. Skin softening properties and even improving collagen are some of shea butter's claim to fame. It's also a key ingredient in this DIY skin soothing balm for dry skin.
And shea butter melt and pour soap base is used in my lemon poppyseed homemade soap bars.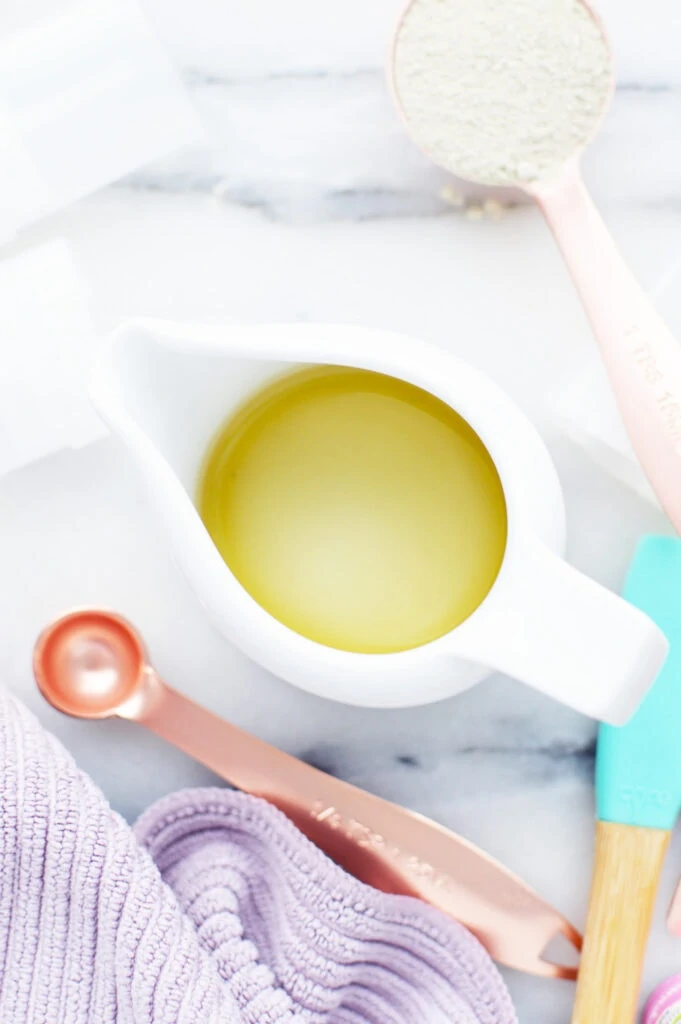 Activated Charcoal
Made from charred bamboo, activated charcoal is well known for removing and absorbing impurities in the home (it's great at naturally removing odors) and in the body. Activated charcoal can be quite messy, with its black powder. However, using it in a stick tube form like this homemade charcoal mask reduces the mess from applying it.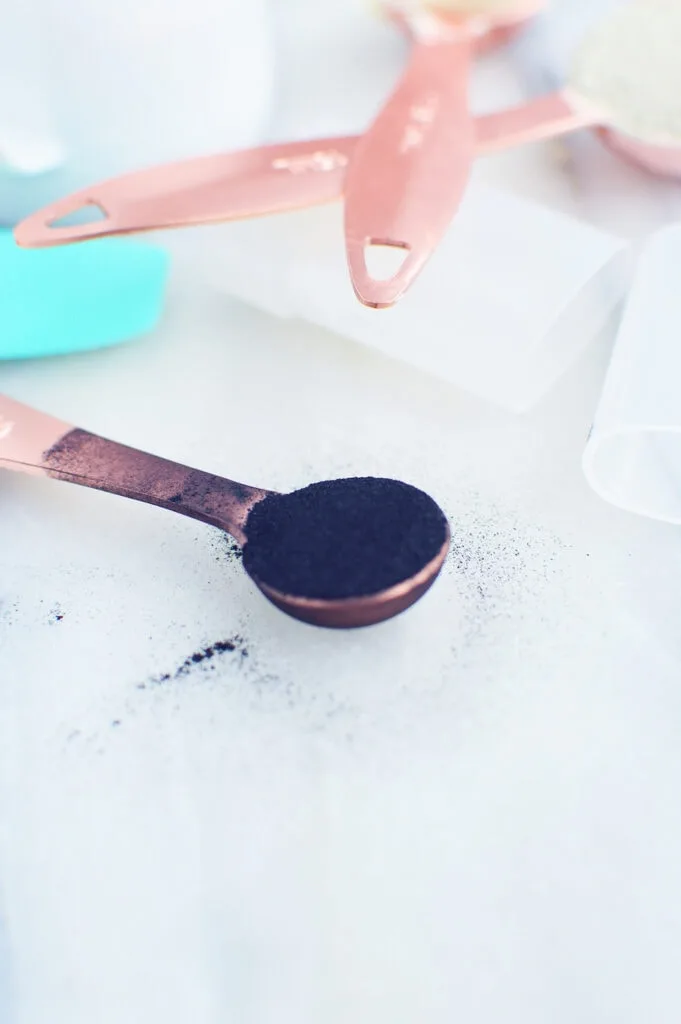 Bentonite Clay
This mineral-rich clay is actually formed from volcanic ash that was once exposed to seawater, which explains why it has so many minerals. The properties of bentonite clay make it great for skin care because it absorbs oils and impurities from the skin. In fact, it can draw out impurities in your skin that are not on the top layer.
Tea Tree Oil
This essential oil is known to be a stand out for cleaning and purifying. It is often used in DIY cleaning products.
Manuka Oil
Manuka is great for skincare. In fact, I used raw Manuka honey (which has medicinal properties) to dab on my acne to make it go away. And, yes, I found success with it! Manuka oil is made from leaves of the Manuka bush plant in New Zealand.
Homemade Charcoal Mask with Bentonite Clay
This face mask is a little bit drier than most and gives a nice balance of a detoxing face mask and a light exfoliant when removed.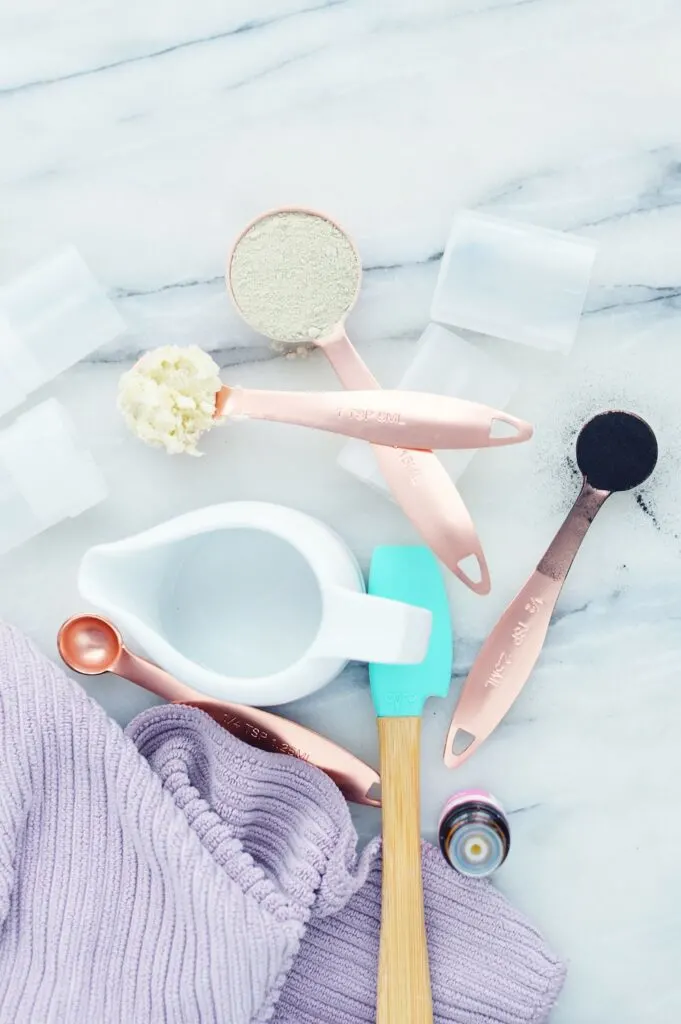 Ingredients
Supplies
Directions
To make, simply melt the shea butter and stir the ingredients together carefully. You should have a thick paste.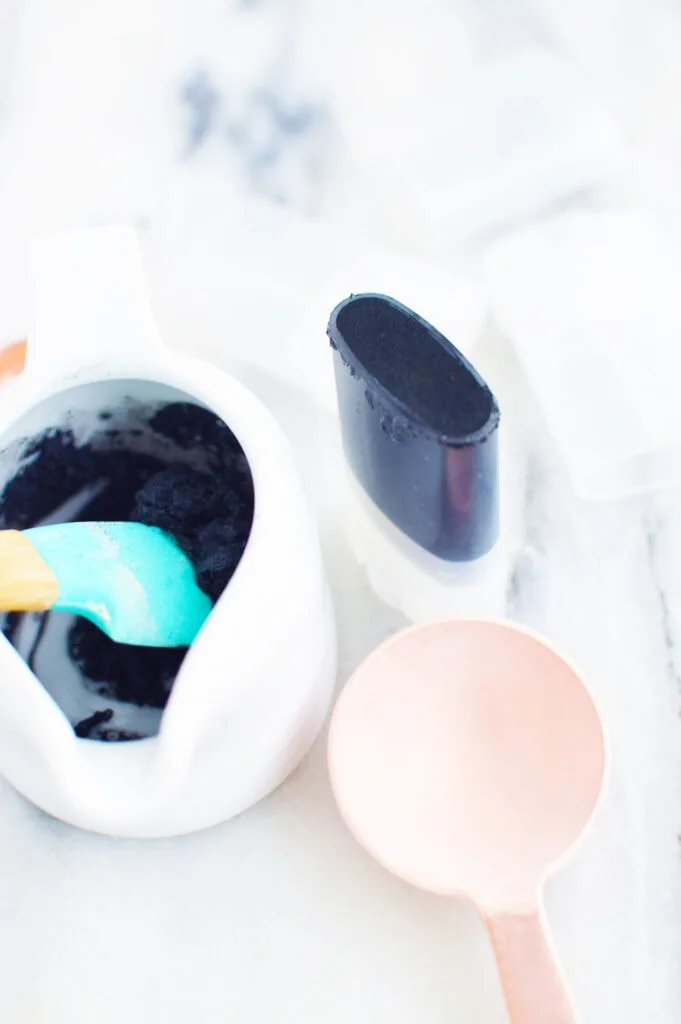 Use a small spatula to transfer it into the tubes.
This can be divided between two tubes to share with a friend or store the second one in the freezer for up to 3 months until you are ready to use.
How to Use
To apply: Wash your face with warm water and then gently rub up on the mask from the tube all over your face-avoiding your eyes. (This will work best when the mask tube is room temperature). You can layer up the mask by going over areas more than once.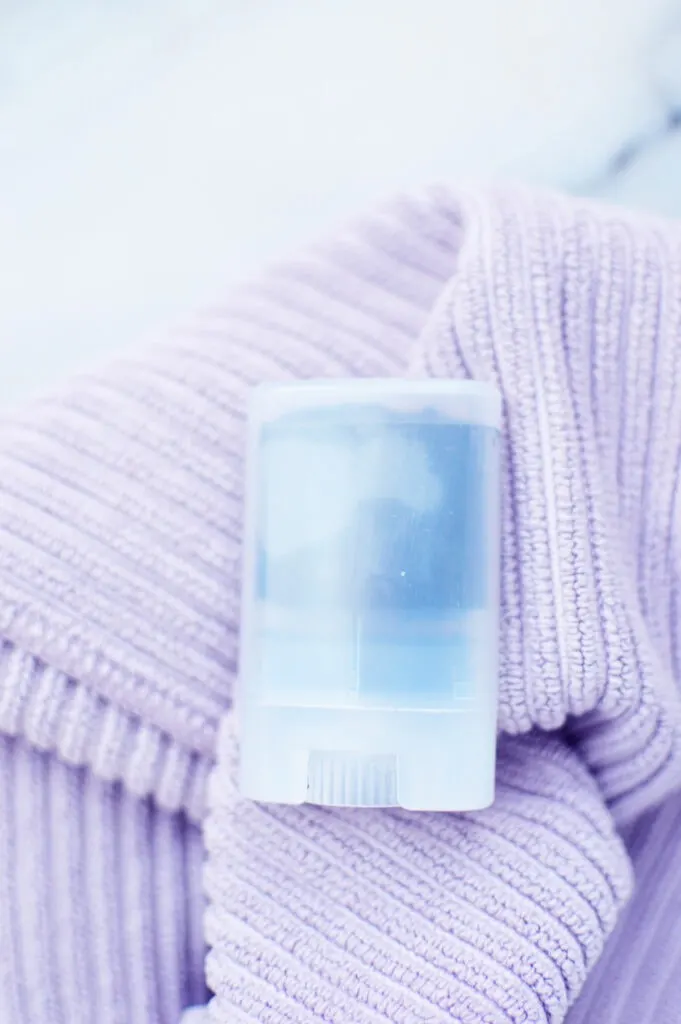 Let the mask sit for 10 minutes before rinsing away with warm water. Rub the water and mask in small circles all over your face in small circles for a light exfoliation. Wash away any remaining part of the mask and pat your face dry with a clean cloth.
Follow with your favorite nourishing face cream. Here's some probiotic moisturizers that I recommend.
Be sure to Pin It and save the recipe for later!