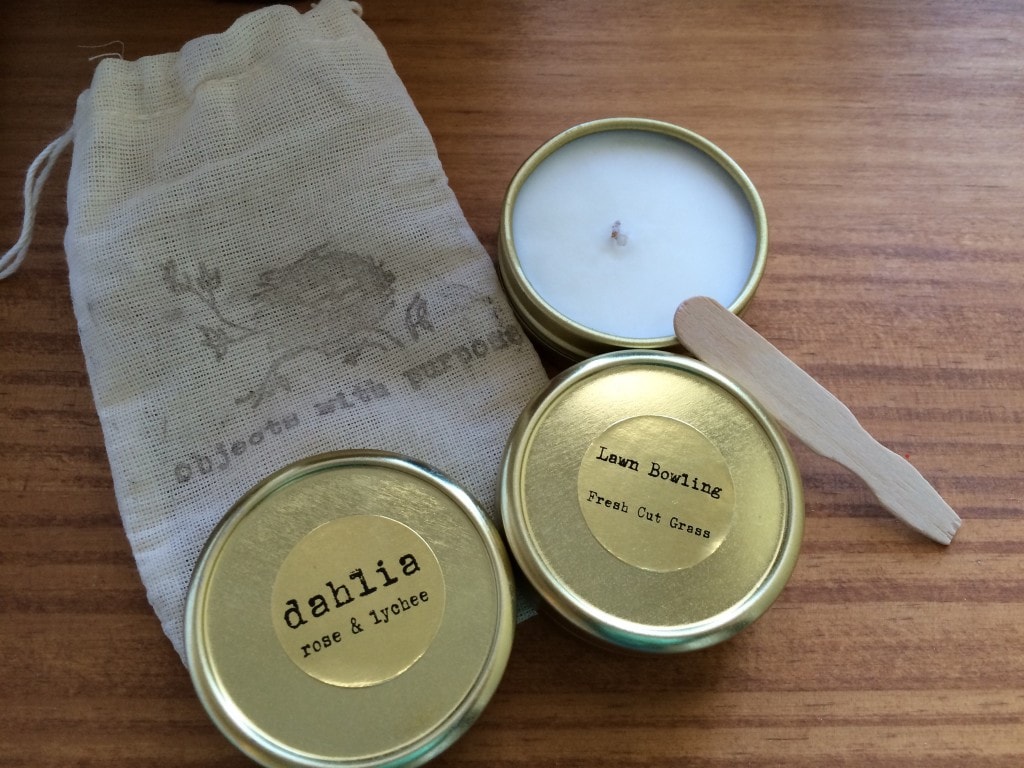 Looking for some healthy stocking stuffers that will bring joy, without toxic chemical exposures? Don't gift your loved ones and friends with products that might be harmful to their health. Choose these organic stocking stuffers instead, whether your friends and family are green living enthusiasts or not. Even better – it might be a way to convert those that think organics are overrated and boring that there are indeed some fabulous finds out there!
Organic Lip Balms  I've been using Eco Lips products since my mom first bought me a tinted lip balm many years ago. They've got a huge selection in a range of flavors (including chocolate!), with products starting at just $1.99. You can even create a custom lip balm – and, yep, it's still under $10.
Peanut Butter Cups Organic peanut butter and dark chocolate. Do we need to say more? Justin's Peanut Butter Cups  are less than $2, and easily available at Target!
Wearable Organic Candle Is it a perfume, a candle or a body oil? Happily for you, it's all three! The Wearable Candle Sampler from Objects With Purpose uses organic oils to create a candle that smells yummy. If you like the scent so much, you can swipe a little of the oil onto your pulse points for a natural perfume. Light the wick to heat up the oil to create a warming massage oil. It's $12 for a 3 pack at Abe's Market, so split them up for a unique gift in three stockings. (Seen above)
Organic Chocolate There are plenty of organic chocolate companies out there, and they're all healthier indulgences than traditional chocolate. So pick up a chocolate bar, such as Pascha Organic Dark Chocolate, to stuff in a stocking or add to the top of a present for a purely sweet sentiment that's sure to delight!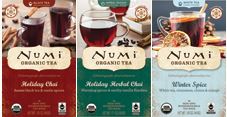 Holiday Teas in Organic Flavors After the rush of opening presents, wouldn't it be nice to calm down with a warm cup of tea that continues the holiday atmosphere? Numi Organic Tea has three flavors perfect for the holidays – Holiday Chai, Holiday Herbal Chai, and Winter Spice. A box is $7.49.
Stress Soother Bet this stocking stuffer gets used immediately!! Tuck a Badger Stress Soother Aromatherapy product into their stocking, and they'll be taking a whiff probably sooner rather than later among the holiday bustle. Products start at $7.99.
Organic Beers For the hard-to-buy-for adult men on your gift list, why not stuff a stocking with organic beers? Head to Whole Foods – or any liquor store – that sells beers by the individual bottle. Esquire Magazine has some great options, or have fun picking products of your own.
Don't limit yourself to just beer, though. Scope out savings on organic cider, too! And a bottle of wine is always a nice stocking stuffer 😉