Heading on vacation, but don't know where to find an all natural travel size toothpaste? Looking for a small size organic baby lotion to stash in your diaper bag? Where's the best place to get travel size toiletries that won't make you cringe when you use them?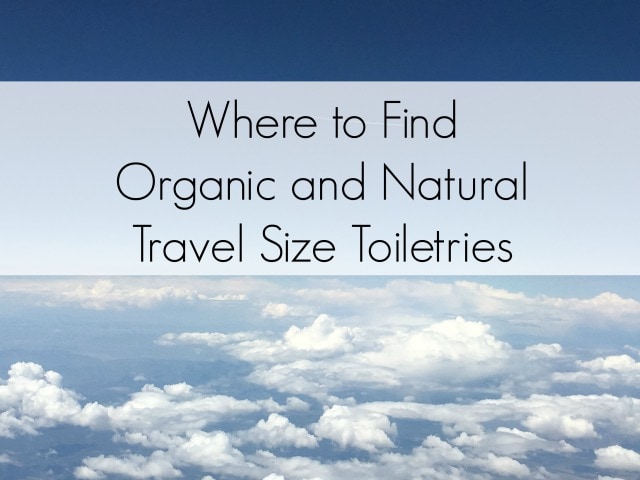 Used to be that finding travel-size items of any kind was tough.  But not anymore, especially with TSA size restrictions on toiletries. One of the best selections of travel sized toiletries of any brand is Minimus. The website offers an amazing array of travel size toiletries, foods and cosmetics – with a pretty decent collection of healthier and organic items.
Organic and Natural Travel Size Toiletries
What organic and natural travel size toiletries can you find on Minimus? Here's just a few of the companies that make some great travel size products that are healthier for both you and the environment:
Tom's of Maine (soap, dental care)
Kiss My Face (soap, dental care, deodorant, moisturizer, hair care)
Brittanie's Thyme (organic toiletries, bug bite relief)
EO Hand Sanitizer (hand sanitizer, hair care)
California Baby  (bubble bath, wash)
Badger (balms)
erbaorganics
Chelten House (dressings and condiments)
Marys Gone Crackers (crackers)
Burt's Bees
That's just what is available at Minimus, but there are plenty of natural and organic travel size toiletries available elsewhere, too.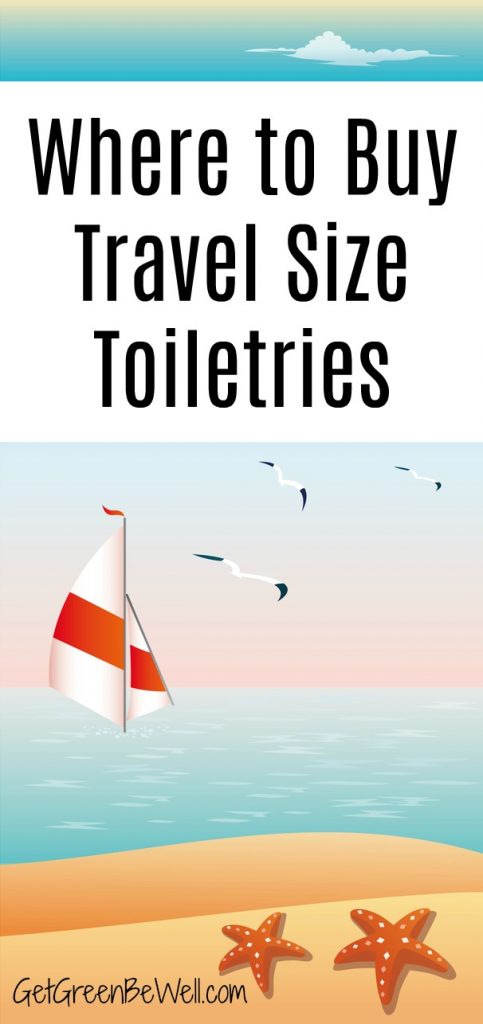 Travel Size Toiletries in Stores
Target offers travel sizes of a variety of different natural and organic brands, including Dr. Bronner's soaps and Giovanni hair care products.
Whole Foods has a section devoted to travel size toiletries, as well.
Ulta is a GREAT place to stock up on travel size toiletries. Yes, they even have lots of natural products (see video below). Be sure to sign up for their Ulta Rewards program for great deals and savings.
Any major mass market retailer, such as Walmart, CVS, Walgreens and others, will offer travel size toiletries. The key is to picking and choosing which brands you feel comfortable with.
Aveda Salons have an excellent selection of natural travel size toiletries in their retail section. Anyone can stop in and browse through the travel size toiletries which generally are related to hair care.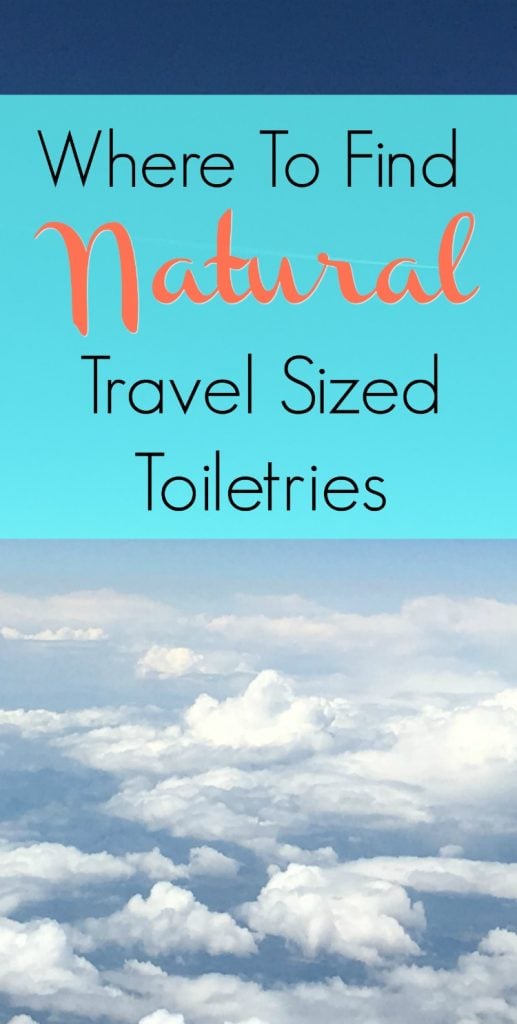 Free Travel Size Toiletries When Shopping Online
Be sure to check out your favorite brands for travel sizes that they offer. Stock up on travel size favorites that you use and love, or take the opportunity to try something new.
Derma E offers a free sampler pack with 8 different products. The samples are free, but you'll need to pay shipping and handling.
100% Pure offers travel sizes for purchase, plus you get three free sample packs with any purchase online.
Many brands bundle travel size toiletry kits together so that you can either try the products for the first time, or get your favorites to use when traveling. Travel size toiletry kits are often very popular around Christmas, when stores sell all kinds of gift sets. So stock up then if you can if you're a frequent traveler. Of course, you can buy travel size kits any time of the year, including these:
Vitacost also offers several different brands in travel sizes.
Bring Your Own Organic Travel Size Toiletries
Of course, don't forget to simply bring your own product with you, when possible, by buying or reusing small travel size containers and filling them with your favorite shampoo, conditioner, face wash, etc.
A small investment in these reusable travel size containers can save you money after just a few uses. Check out these soft silicone reusable travel size containers.
If you just need a little bit of a product (like a hair gel or eye cream), consider using a contact lens case. Designed to keep in contact lens solution, you don't need to worry about them leaking. They're super small, too, which saves space in your luggage.
I use boring contact lens cases with a screw-on cap (do NOT use a case that just snaps on). But there's a lot of super cute contact lens cases that will make you smile when you see them, like these adorable cupcake contact lens cases and this ladybug contact case.
Just looking at all of these fun travel size items puts me in the mood for travel.  Now that I know where I can stock up on my favorites, the next question is….where should I go? 🙂
Related Posts:
Get Green: Avoid having to buy full size bottles of the things that you love while on vacation, only to throw most of the bottle away at the end of your stay. And don't contribute to TSA's already overwhelming (and wasteful) stash of soaps, shampoos and other toiletry items that are confiscated each day from passengers that haven't packed the prescribed 3.4 ounces of gels or liquids when flying (click here for TSA's carry on baggage rules). Get the appropriate travel size containers for your mode of travel and reuse them wherever you go to avoid needlessly throwing out products – saving you time and money.
Be Well:  Just because you're on vacation doesn't mean that you should take a vacation from taking care of your body! Continue your good work of reducing your toxin exposure through your personal care items by bringing those same products along on your travels.