Heading on vacation, but don't know where to find natural travel size toiletries?
Or maybe you are looking for a small size organic baby lotion to stash in your diaper bag? Perhaps you'd like to know where's the best place to get travel size amenities that won't make you cringe when you use them?
(Trust me, I've washed my hands with hotel toiletries before and instantly started itching and getting a headache from the fragrance.)
It used to be that finding travel size toiletries was difficult. But not anymore!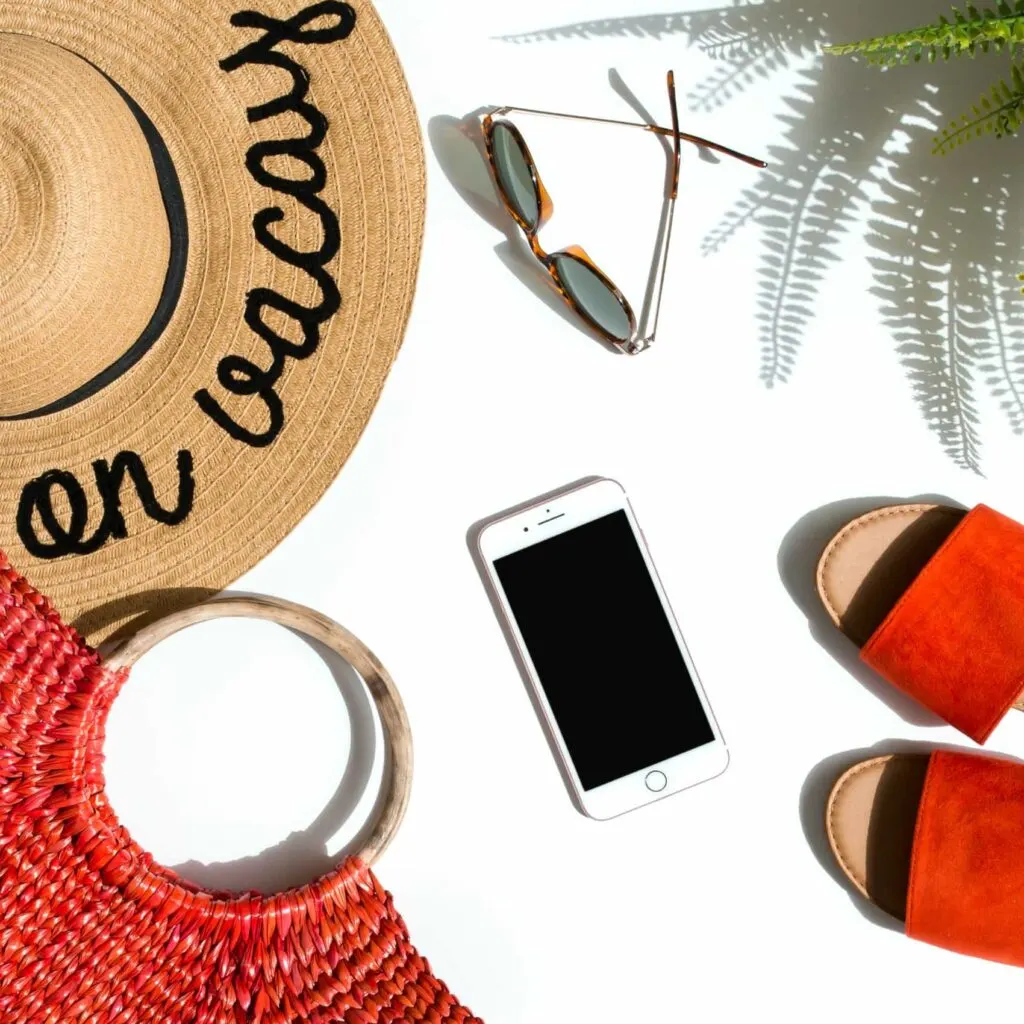 TSA Regulations for Toiletries
Before you jump to buying travel size toiletries, you will want to check the current TSA regulations if you are flying.
At this time, the TSA limit for travel size toiletries is 3.4 ounces per item.
These regulations on travel size toiletries apply for carry on bags. NOT checked bags!
And the rules are for liquids, gels, creams, pastes and aerosols. Solid items are generally not restricted. That's why making my solid beeswax lotion bars is a smart idea, because you can bring a solid lotion without it needing to fit in your quart-size toiletries bag.
Here's even more tips on what to put in your carry-on baggage when flying.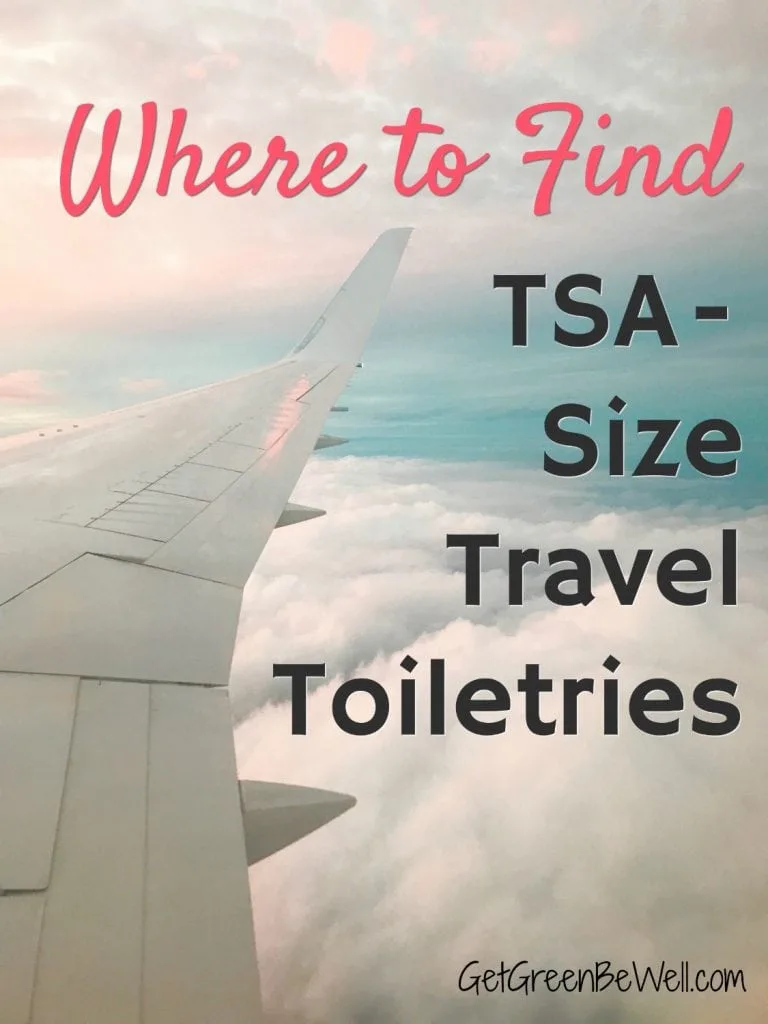 Where Can I Buy Travel Size Toiletries?
These are my favorites places that I use to buy trial size products. I tend to stock up on them when I see something I like, or add them to an order that I'm already doing. That way, I have them on hand if I get the chance to travel on the spur of the moment!
Spongelle Soaps and Body Washes
One of the things that is hardest for me to pack is bath soaps, hand soaps and body washes. It should be easy, but it's not.
For me, I visit multiple places in one vacation. Which means that bringing a bar of soap doesn't work because it's wet when I need to pack it up. Then it gets slimy and gross.
Body washes in small 3.4 ounce containers won't last too long when using for a week or more. You go through a lot of body wash in a few showers!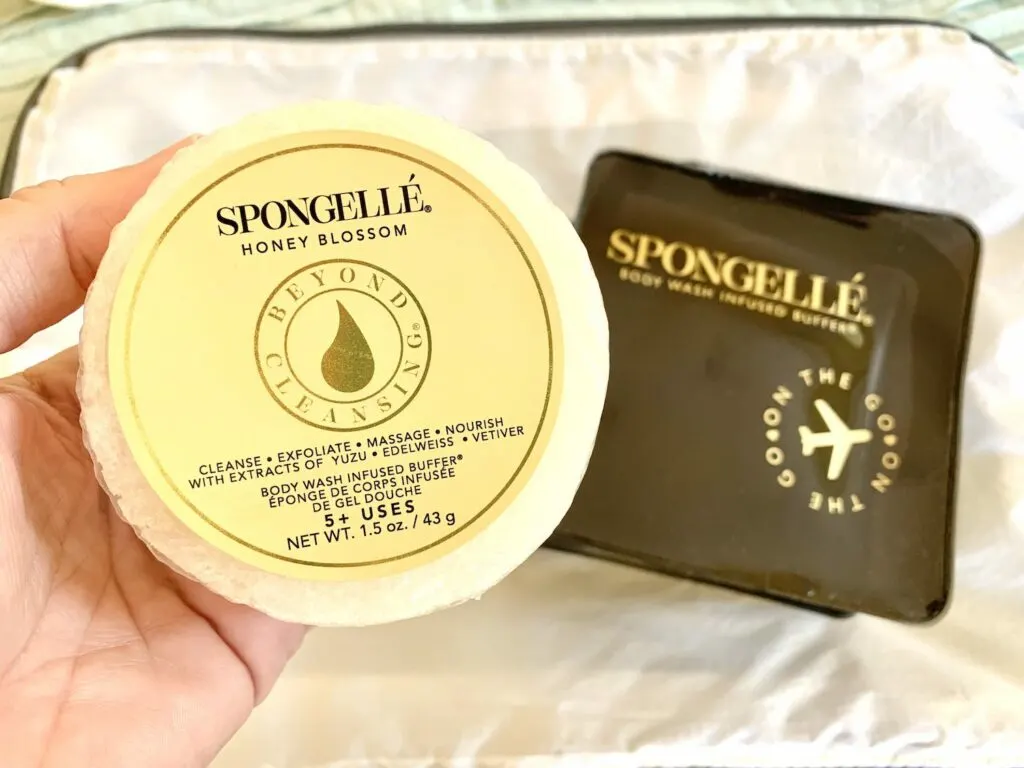 I was thrilled to find Spongelle because they make travel-friendly toiletry products that are brilliant! For instance, I love their Travel Size Spongettes that are bath sponges infused with body wash. They last for 5 or more washes, AND they don't count against your 3.4 oz limit in a quart size bag! Which means you have more room in your toiletries bag!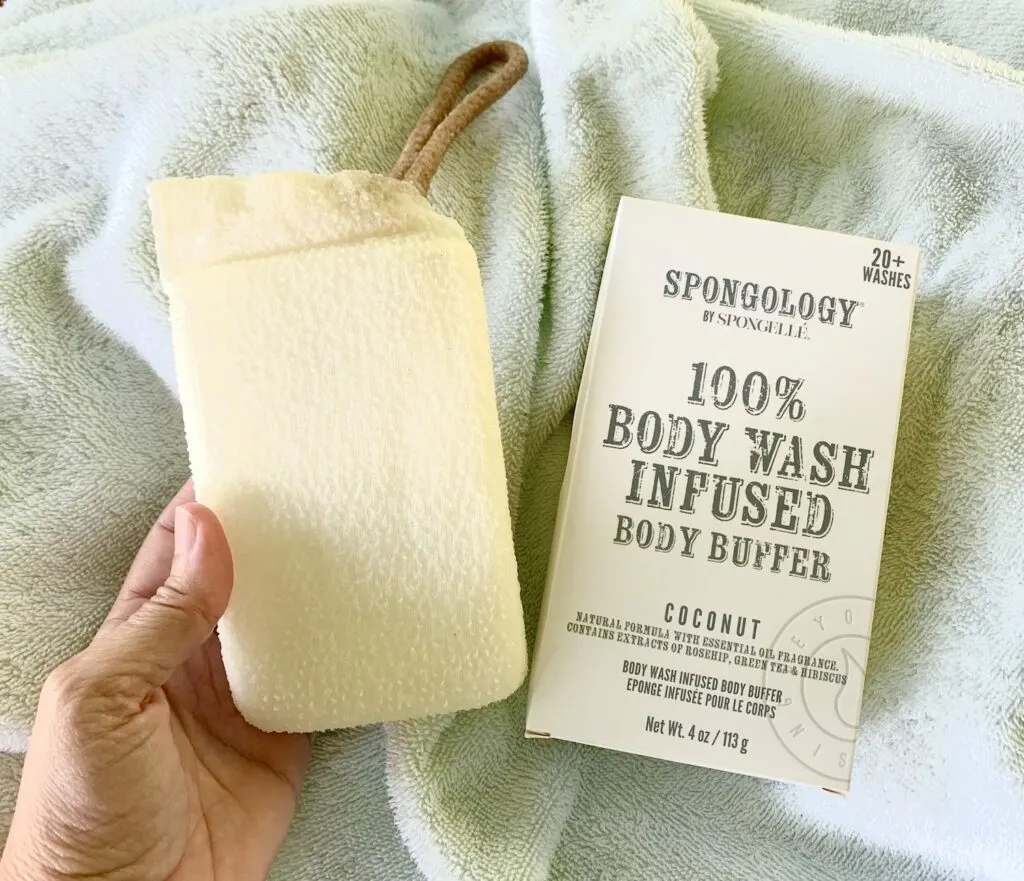 I like the Coconut Travel Buffer made with essential oil fragrance.

Target Travel Size Items
Target has a wide range of travel size items that you can buy online, from skin care to hair care to toothpaste.
Another great option is the Target Beauty Box. This monthly box features trial size items, and there are often quite a few nontoxic and natural items.
I bought an April Target Beauty Box. You can see the unboxing below. The cost was $7, but after using coupons in the box, it really only cost $3 for all of these samples. Wow! What a deal!
There are sometimes boxes for men, too. So you can stock up for everyone.
Organic and Natural Travel Size Toiletries

Best Travel Size Toiletries Kits
Many brands bundle travel size toiletry kits together so that you can either try the products for the first time, or get your favorites to use when traveling. Travel size toiletry kits are often very popular around Christmas, when stores sell all kinds of gift sets. So stock up then if you can if you're a frequent traveler.
Of course, you can buy natural travel size kits any time of the year, including these:
Best Travel Size Baby Toiletries
These travel size sets are perfect for babies. They are also great for adding to diaper bags, even if you are not traveling any further than going to the grocery store!
I've also bought these baby care products for myself to use while vacationing, as they are generally great for sensitive skin without any harsh fragrances.
Bring Your Own Organic Travel Size Toiletries
For zero-waste beauty on the road, bring your own product with you by using refillable travel size containers and filling them with your favorite shampoo, conditioner, face wash, etc.
A small investment in these reusable travel size containers can save you money after just a few uses. Check out this affordable 9-piece set of travel size containers.
I LOVE the look of these bamboo pump bottles for all of your toiletries!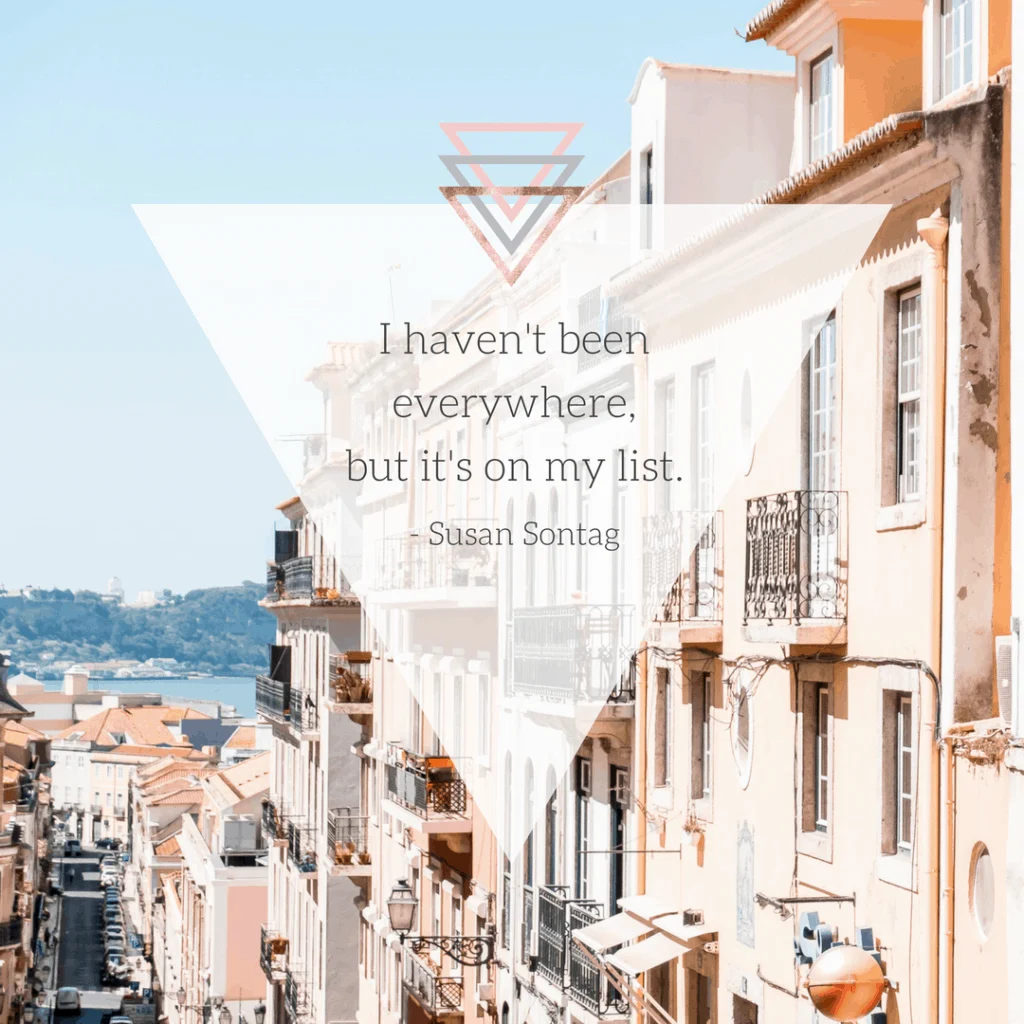 If you just need a little bit of a product (like a hair gel or eye cream), consider using a contact lens case. Designed to keep in contact lens solution, you don't need to worry about them leaking. They're super small, too, which saves space in your luggage.
I use boring contact lens cases with a screw-on cap (do NOT use a case that just snaps on).
But there are a lot of super cute contact lens cases that will make you smile when you see them, like these adorable cupcake contact lens cases and this ladybug contact case.
Related Posts: