Heading on vacation, but don't know where to find natural travel size toiletries?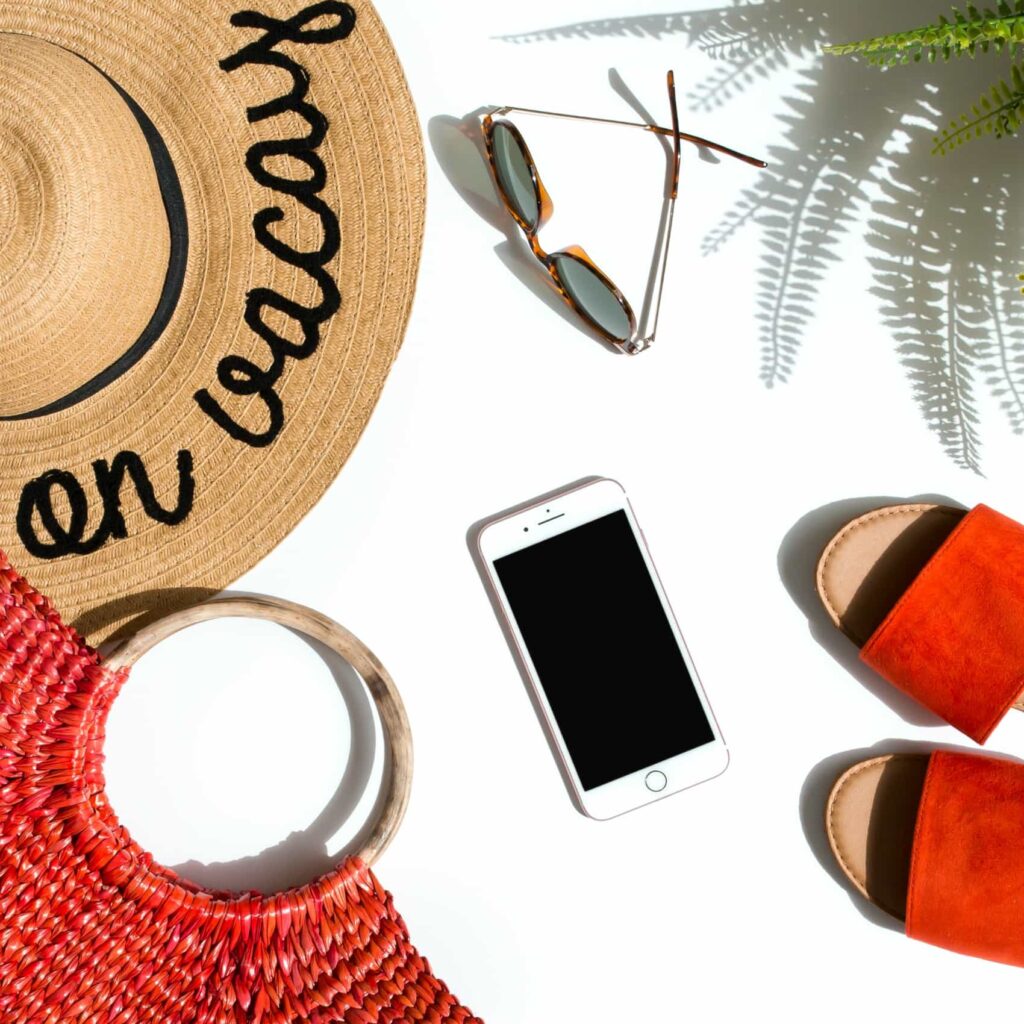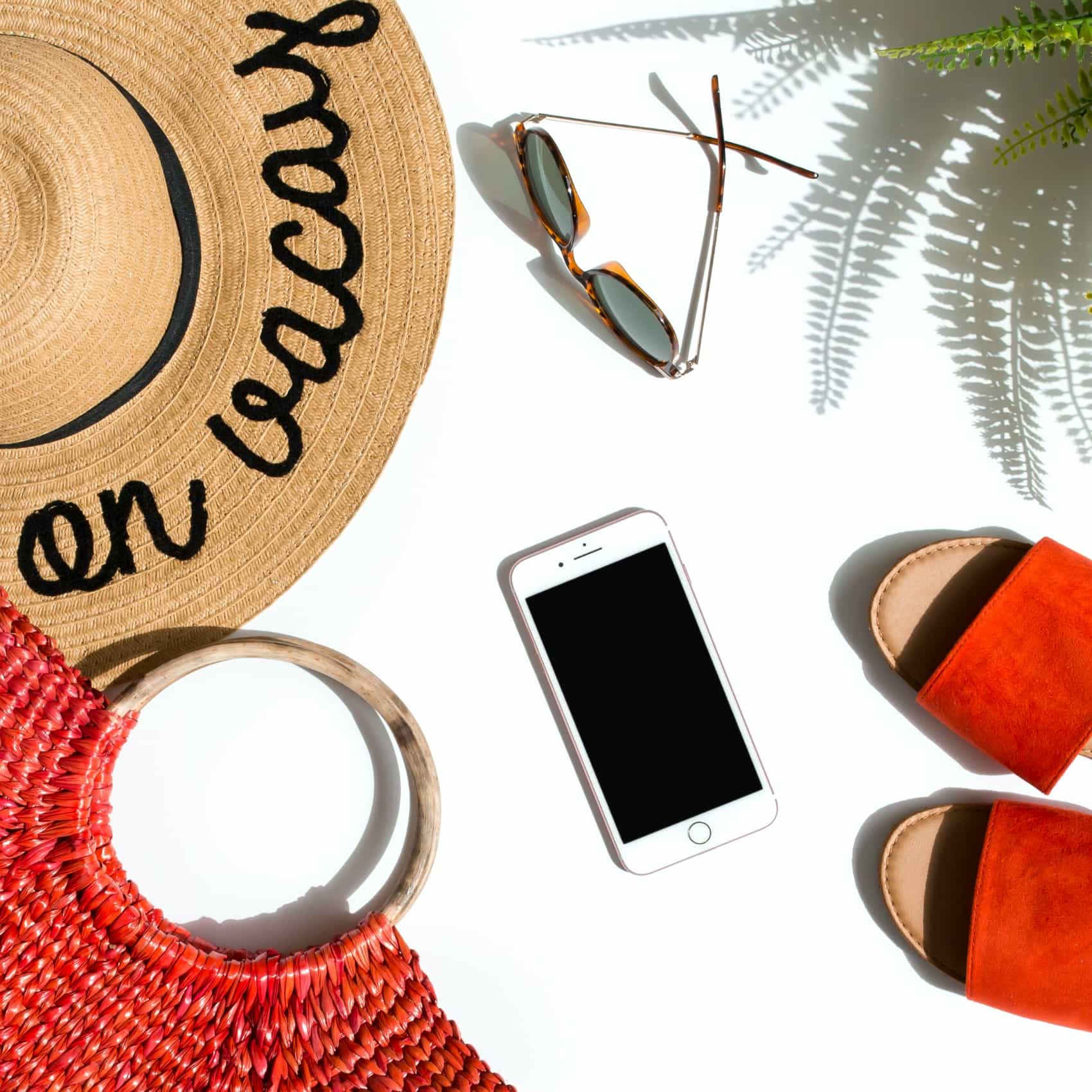 Or may you are looking for a small size organic baby lotion to stash in your diaper bag? Perhaps you'd like to know where's the best place to get travel size toiletries that won't make you cringe (or itch or breakout or be miserable) when you use them? (Trust me, I've washed my hands with hotel toiletries before and instantly started itching and getting a headache from the fragrance.)
It used to be that finding travel size toiletries was difficult. But not anymore!
TSA Regulations Toiletries
Before you jump to buying travel size toiletries, you will want to check the TSA regulations if you are flying.
These regulations on travel size toiletries apply for bags you bring onboard the plane with you. NOT checked bags!
That is an important difference to remember. You are limited to how much of an item and how many items you can bring that are travel size toiletries if they are in a bag that you bring with you to your plane seat (whether you put the bag underneath the seat in front of you or in the overhead bin).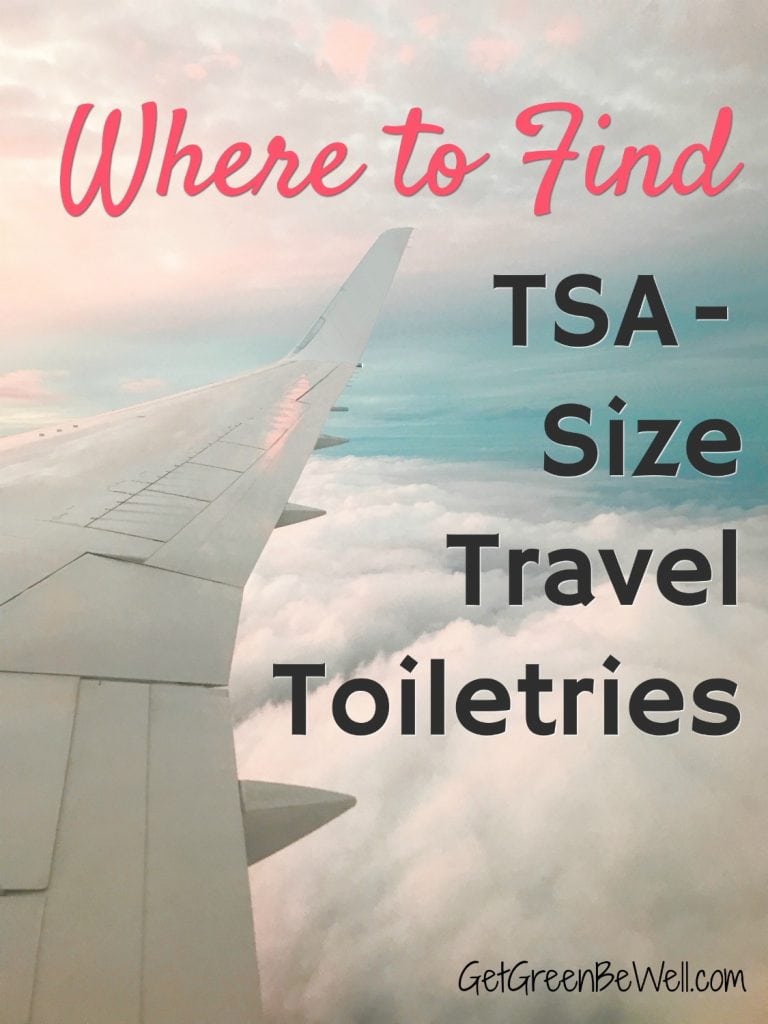 Checking a bag (which means picking it up on the luggage carousel afterwards) does not have these stringent limits.
At this time, the TSA limit for travel size toiletries is 3.4 ounces per item. But you MUST always confirm those regulations before packing for a flight as rules change based on security measures in place at that time.
Target Beauty Box
Each month, Target releases a few different collections of their Target Beauty Box. Because of their continued commitment to more sustainable products, there are often quite a few nontoxic and natural items in some boxes (not all, though!).
I bought an April Target Beauty Box. You can see the unboxing below. The cost was $7, but after using coupons in the box, it really only cost $3 for all of these samples. Wow! What a deal!
There are sometimes boxes for men, too. So you can stock up for everyone.

Organic and Natural Travel Size Toiletries
One of the best selections of travel sized toiletries of any brand is Minimus. The website offers an amazing array of travel size toiletries, foods and cosmetics – with a pretty decent collection of healthier and organic items.
What organic and natural travel size toiletries can you find on Minimus? Here's just a few of the companies that make some great travel size products that are healthier for both you and the environment:
Tom's of Maine
Burt's Bees
Brittanie's Thyme
EO Hand Sanitizer
California Baby
Badger
erbaorganics
That's just what is available at Minimus, but there are plenty of natural and organic travel size toiletries available elsewhere, too.
Travel Size Toiletries in Stores
Target offers travel sizes of a variety of different natural and organic brands, including Dr. Bronner's soaps and Giovanni hair care products.
Whole Foods has a section devoted to travel size toiletries, as well.
MADE OF offers safe products for babies and young children. Check out their selection of travel sizes for $2 each.
Ulta is a GREAT place to stock up on travel size toiletries. Yes, they even have lots of natural products (see video below). Be sure to sign up for their Ulta Rewards program for great deals and savings.
Any major mass market retailer, such as Walmart, CVS, Walgreens and others, will offer travel size toiletries. The key is to picking and choosing which brands you feel comfortable with.
Aveda Salons have an excellent selection of natural travel size toiletries in their retail section. Anyone can stop in and browse through the travel size toiletries which generally are related to hair care.

Travel Size Toiletries Online
Be sure to check out your favorite brands for travel sizes that they offer. Stock up on travel size favorites that you use and love, or take the opportunity to try something new.
DermaE offers samples to buy on their site. (I love their products, by the way! I've been using their products for over a decade!)
Weleda is another brand that I really, truly love. This is the lotion that I use every day (Sea Buckthorn). They offer plenty of travel size samples.
100% Pure offers travel sizes for purchase, plus you get three free sample packs with any purchase online.
Many brands bundle travel size toiletry kits together so that you can either try the products for the first time, or get your favorites to use when traveling. Travel size toiletry kits are often very popular around Christmas, when stores sell all kinds of gift sets. So stock up then if you can if you're a frequent traveler. Of course, you can buy travel size kits any time of the year, including these:
Vitacost also offers several different brands in travel sizes.
Bring Your Own Organic Travel Size Toiletries
Of course, don't forget to simply bring your own product with you, when possible, by buying or reusing small travel size containers and filling them with your favorite shampoo, conditioner, face wash, etc.
A small investment in these reusable travel size containers can save you money after just a few uses. Check out these soft silicone reusable travel size containers. And I LOVE the look of these bamboo pump bottles for all of your toiletries.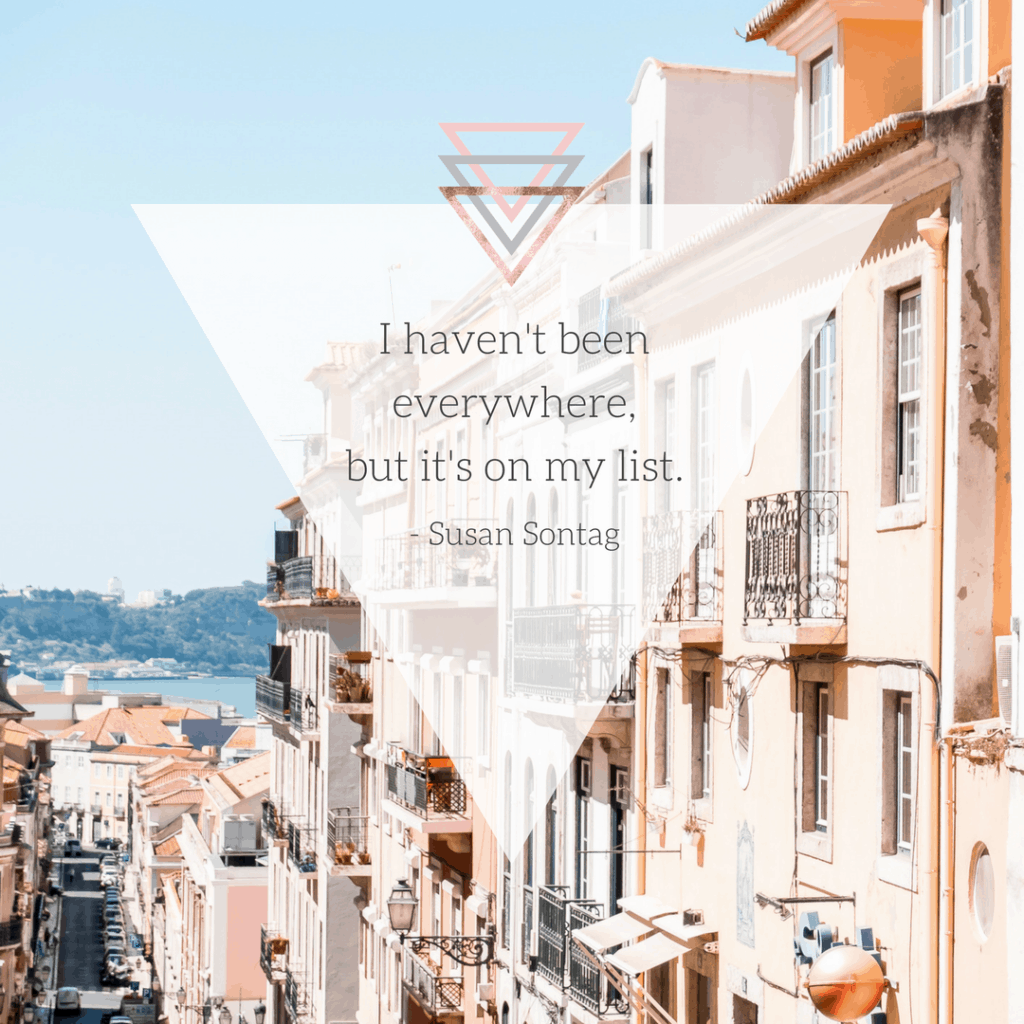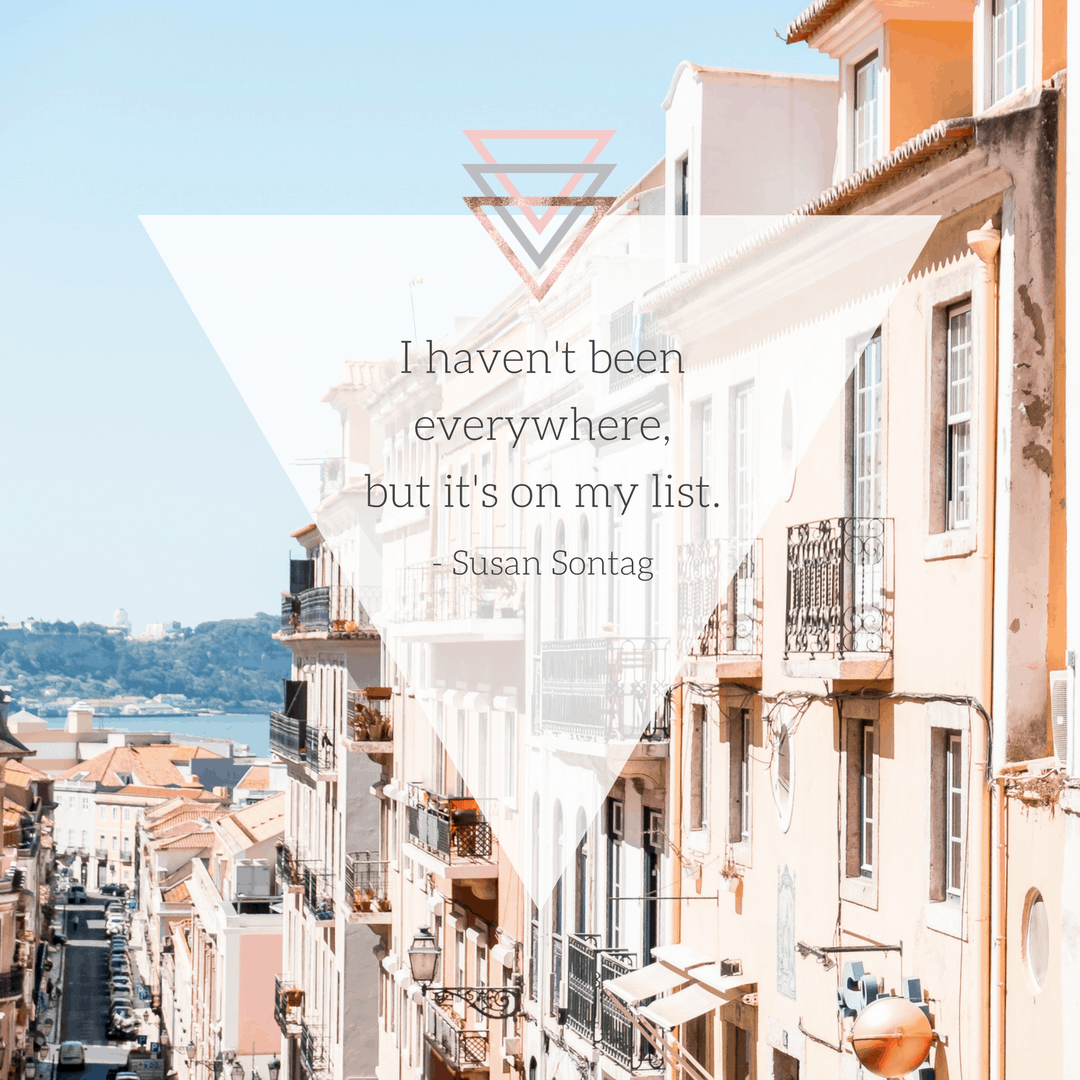 If you just need a little bit of a product (like a hair gel or eye cream), consider using a contact lens case. Designed to keep in contact lens solution, you don't need to worry about them leaking. They're super small, too, which saves space in your luggage.
I use boring contact lens cases with a screw-on cap (do NOT use a case that just snaps on). But there's a lot of super cute contact lens cases that will make you smile when you see them, like these adorable cupcake contact lens cases and this ladybug contact case.
Just looking at all of these fun travel size items puts me in the mood for travel. Now that I know where I can stock up on my favorites, the next question is….where should I go? 🙂
Related Posts:
What do you prefer? Bringing your own products or buying travel size toiletries of new brands to try?