Make your home smell like Fall with this easy pumpkin spice potpourri simmer pot. Plus, you can use the same ingredients to make delicious vegan pumpkin cheesecake bars afterwards!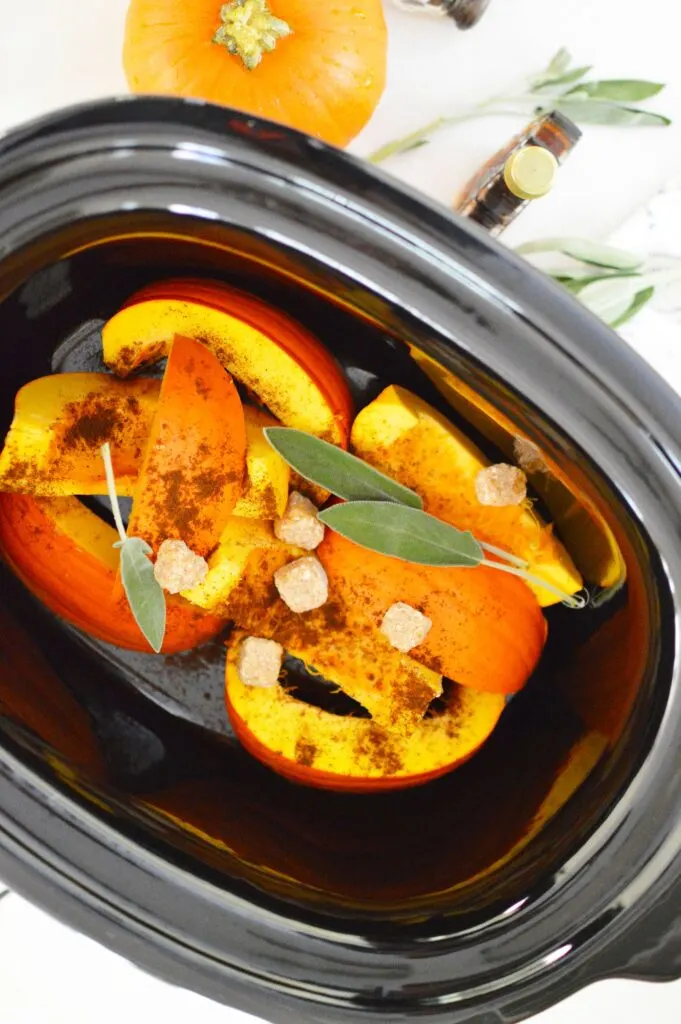 I love a good simmer pot recipe! You don't need toxic chemical fragrances to create the scent of Fall when natural ingredients can do the same thing!
PLUS, you can do potpourri simmer pots in either a pan on the stovetop or in a crock pot. Which makes it easy to enjoy homemade potpourri at home.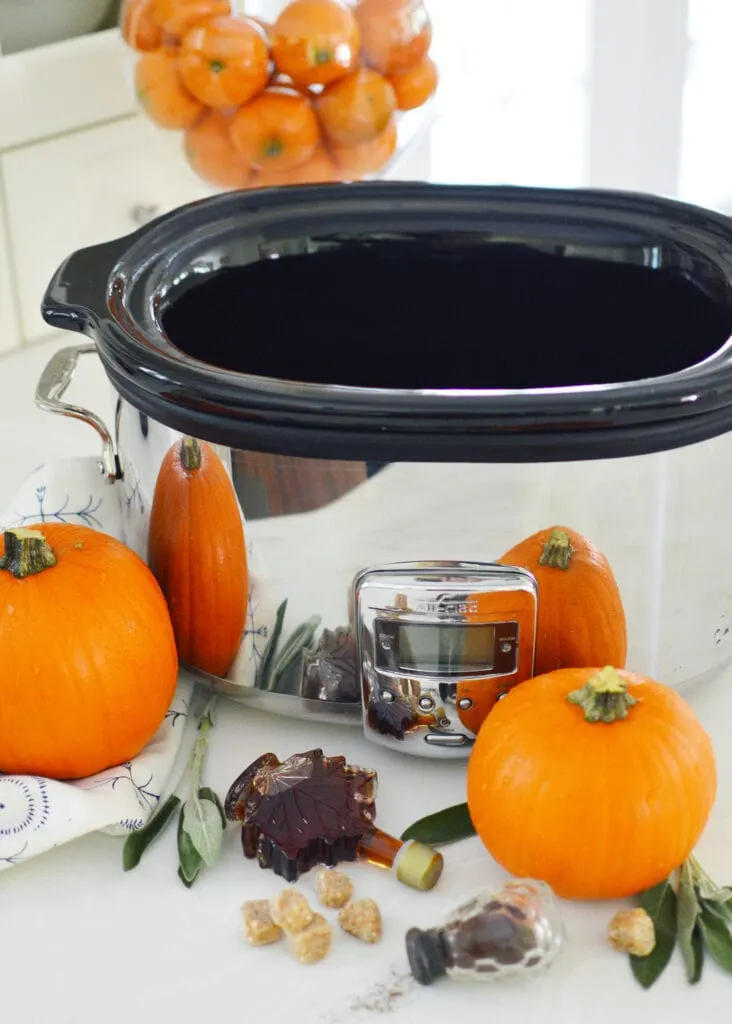 What I love about all-natural potpourri simmer pots is that they use food-safe ingredients to impart a delicious fragrance through your home. The very things that you would cook or eat can be the safest ways to naturally scent your home!
Natural Scents To Make Your Home Smell Good for Fall
Just like choosing a perfume or a room spray, choosing a scent for your potpourri simmer pot is all about the seasons, your fragrance preferences, and what you have available at home.
This pumpkin spice potpourri simmer pot is perfect for fall and autumn. The warm and spicy fragrance will make you think of pumpkin pie and spiced lattes.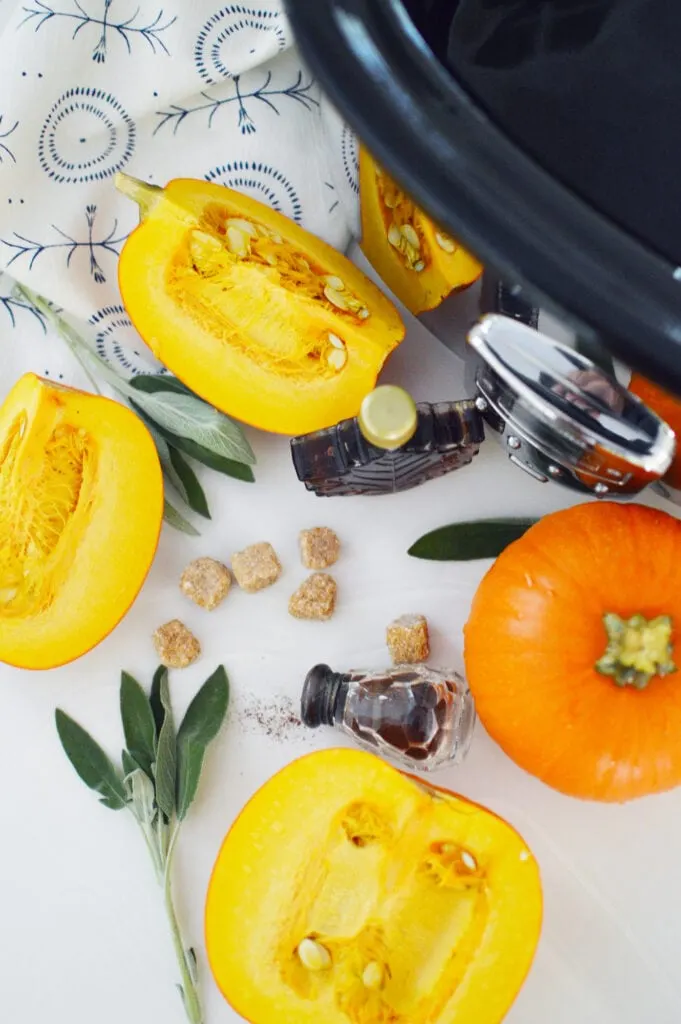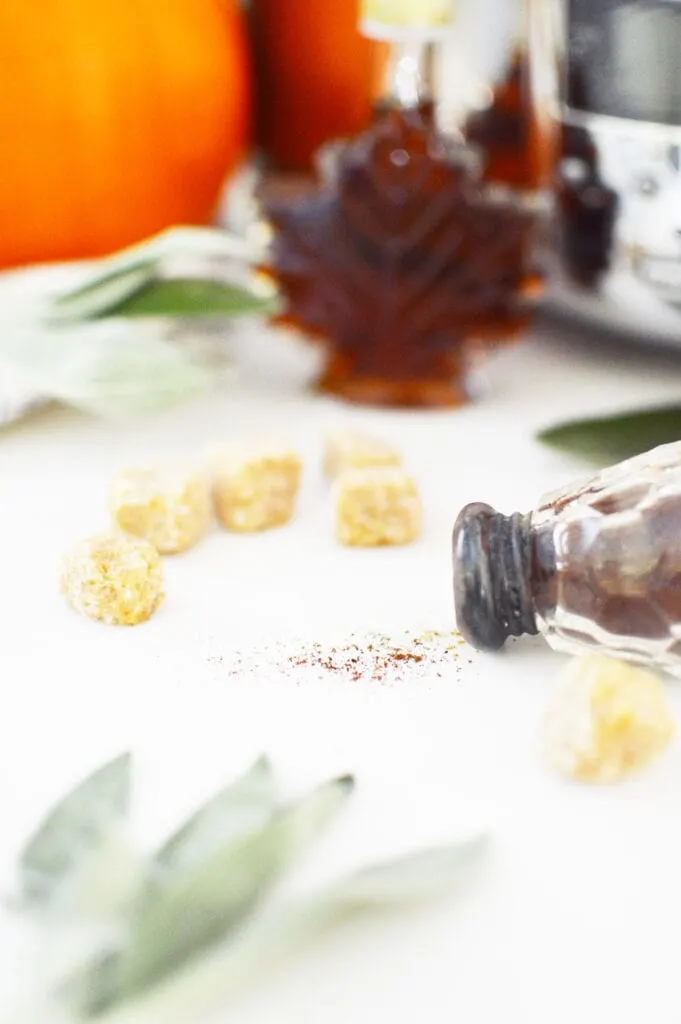 If you love this pumpkin spice simmer pot recipe, then you will want to check out the recipe for apple cinnamon potpourri in a crock pot. And also be sure to see how easy it is to make naturally scented cinnamon pinecones.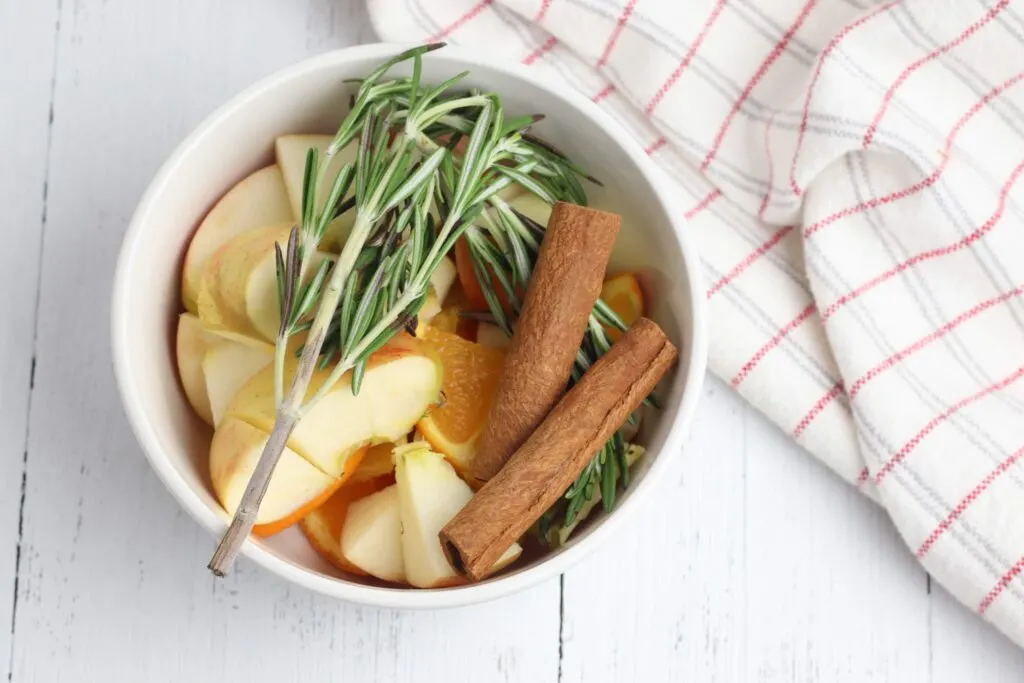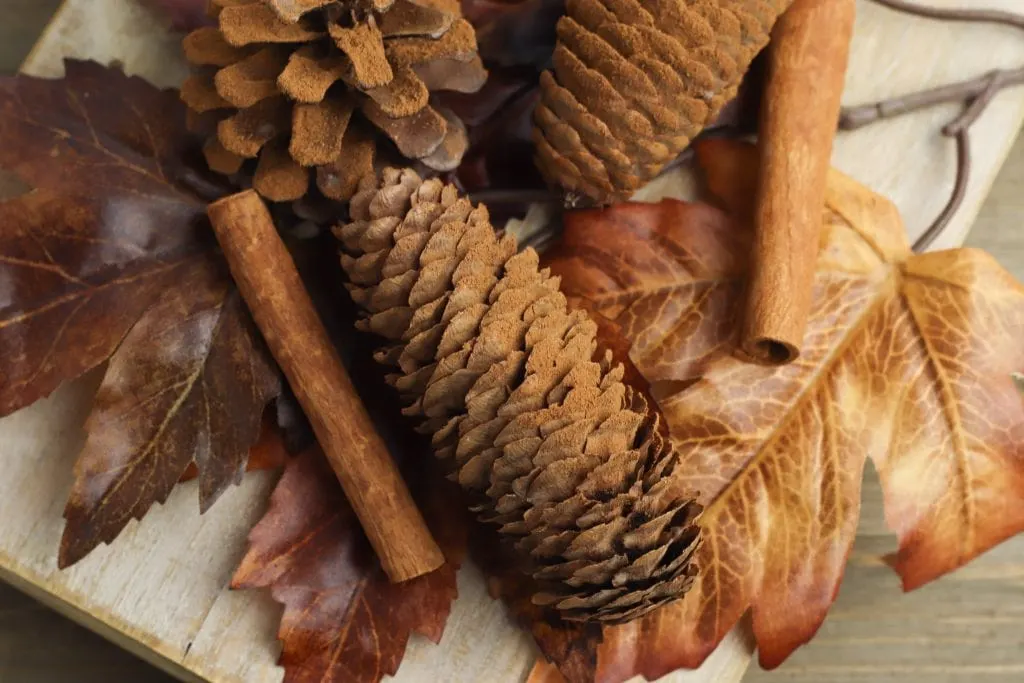 Plus, you can make a DIY Pumpkin Spice cleaner to naturally clean and fragrance your home.
Use the Ingredients to Make Pumpkin Cheesecake Bars Afterwards!
You can always compost the food ingredients from a natural simmer pot recipe afterwards. It will help prevent food waste.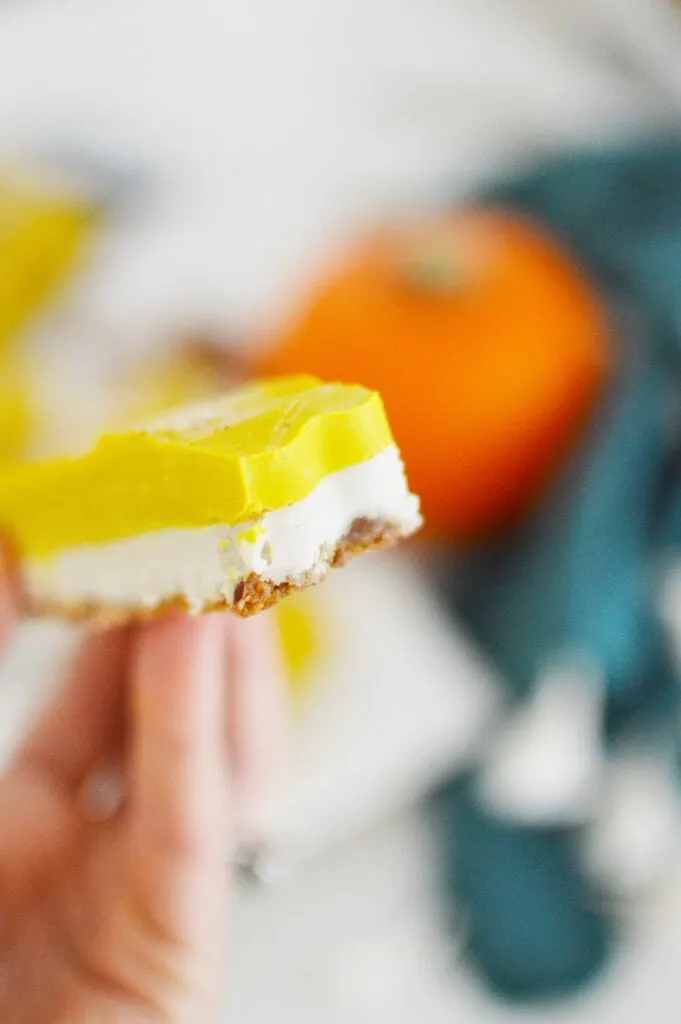 But what's even better is you can take the ingredients from this pumpkin spice simmer pot recipe to make a delicious dessert afterwards!
That's right! No need to waste anything. By making this simmer pot for Fall, you'll actually be halfway to making a delicious, natural and vegan pumpkin cheesecake bar dessert!
We've created this recipe using all of the ingredients that you'll need for the layered pumpkin cheesecake bars with graham cracker crust.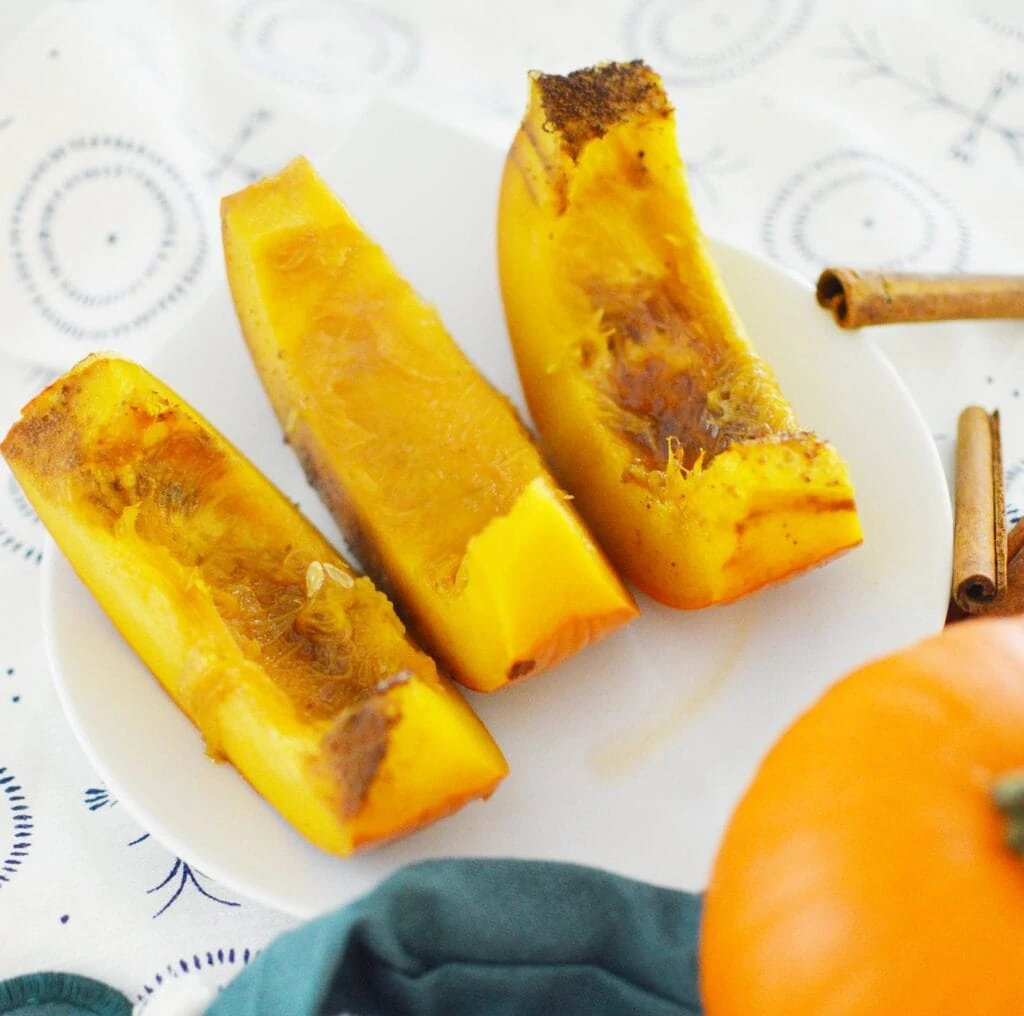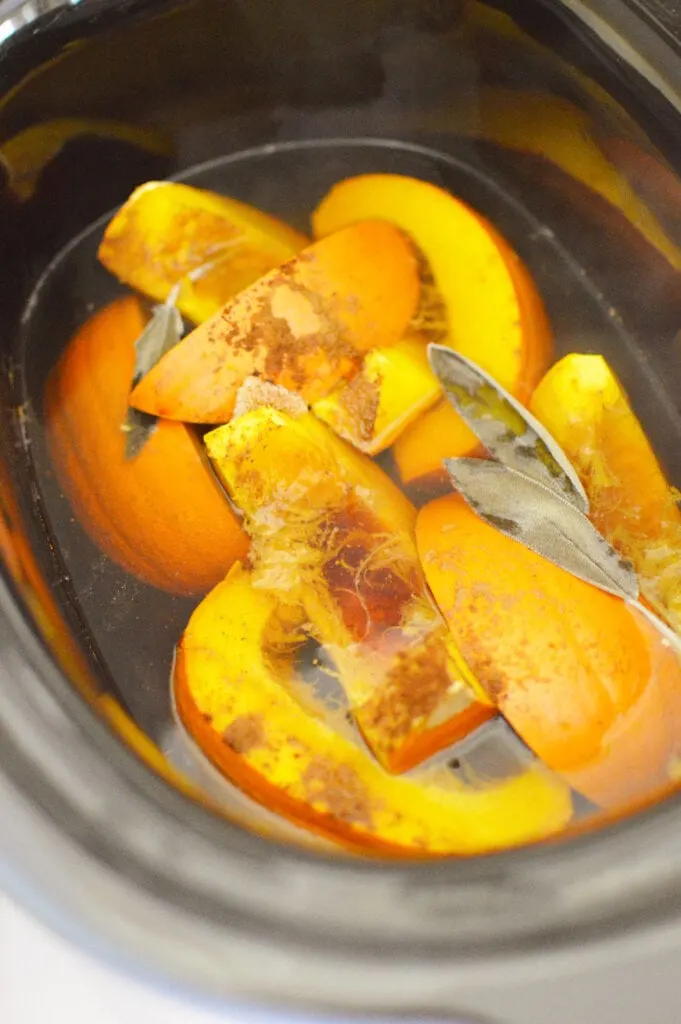 If you're passionate about preventing food waste, here's 19 more ways to reuse food scraps.
Pumpkin Spice Potpourri Simmer Pot for Fall Recipe
Here's what you'll need to make your home smell delicious all season long!
P.S. Here's the crock pot we used.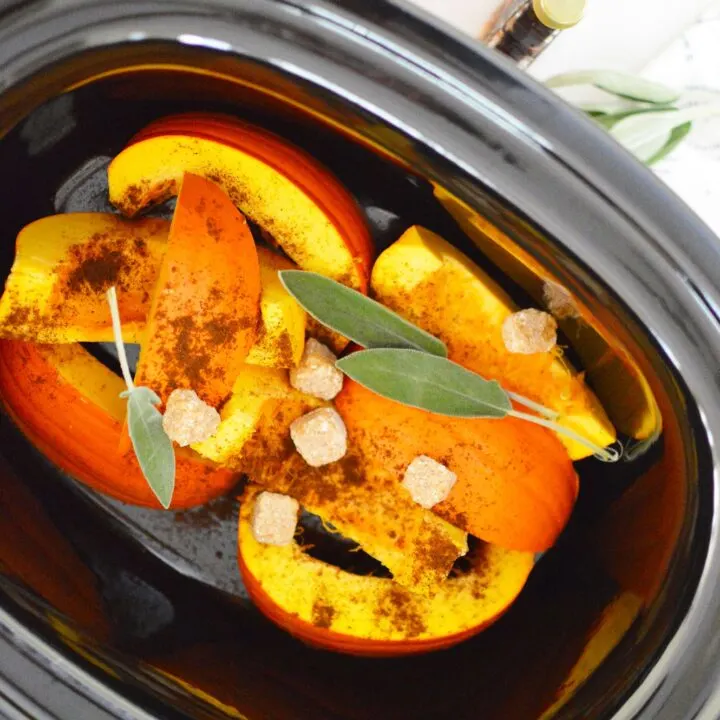 Pumpkin Spice Potpourri Simmer Pot
Total Time:
2 hours
5 minutes
Make your home smell like Fall with this easy pumpkin spice potpourri simmer pot. Plus, you can use the same ingredients to make delicious pumpkin cheesecake bars afterwards!
Materials
1 small pie pumpkin
Fresh sage leaves
Brown sugar cubes or maple syrup, about ¼ of a cup
1 - 2 teaspoons ground cloves
6 cups of filtered water
Tools
Crock Pot or Stovetop Pot
Instructions
Wash the outside of the pumpkin before cutting open, you may leave the seeds in or remove them. (Make sure that your pumpkin is an edible pumpkin, not one grown just for display. The sign, sticker or farmer should let you know if it's a pie pumpkin designed for making pie.)
Place the pumpkin slices in the bottom of a stainless steel pot on the stove. Or you can use a slow cooker crock pot.
Add the brown sugar, sage and ground cloves.
Add water and allow the slow cooker to heat up on low for about 4 hours (uncovered), or on the stove for 1 to 2 hours. Make sure there is enough water in the pot at all times.
When you are done simply turn off the pot and let everything cool down. The remaining pumpkin can be used in our vegan pumpkin cheesecake bars recipe or used in muffins, pancakes, pasta dishes… so many delicious options!
Notes
Everything can be composted, including the seeds.
More Potpourri Simmer Pot Recipes
These are just a few of our many simmer pot recipes to use throughout the year!
Here's some more homemade potpourri recipes to enjoy:
Make sure to check out our other simmer pot recipes to naturally fragrance your home year round, including lemon lavender herb simmer pot and a rose eucalyptus natural air freshener. And this comforting coffee smell air freshener.
For the holidays, these Christmas potpourri in a jar gifts make the home smell comforting and warm.
Don't lose this recipe! Either print out the recipe card, or Pin It to one of your Pinterest boards to have it on hand when you are thinking of it!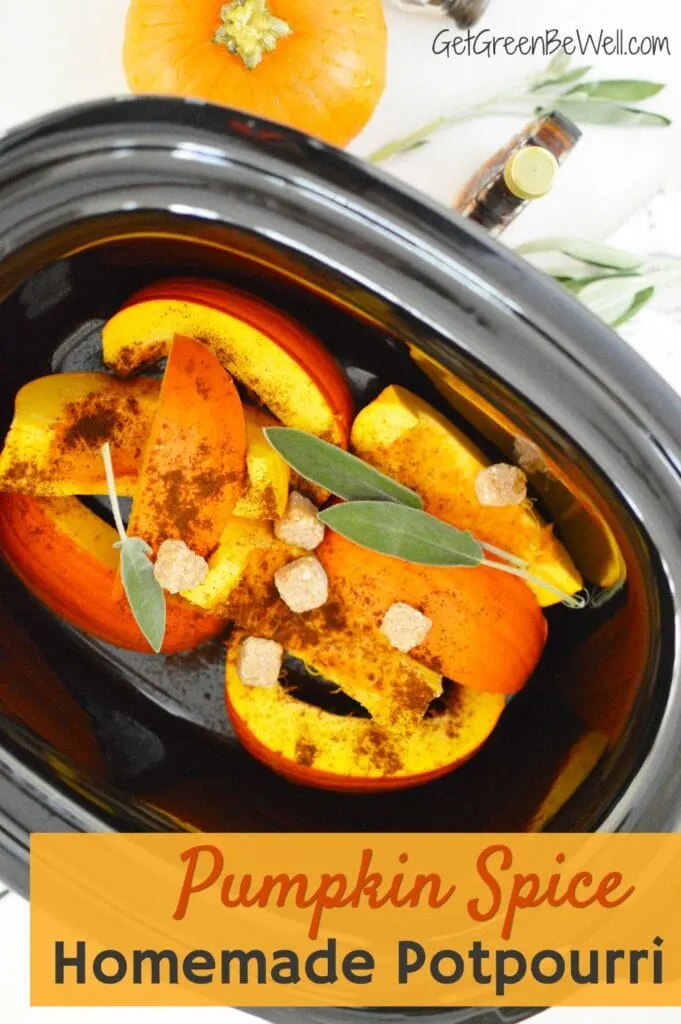 Be sure to follow my Pinterest Board on Natural Ways to Scent Your Home for lots of ideas!