The online secondhand clothing store, thredUp, has just created a new product for clothes shopping from home. The thredUp Goody Box is a way of receiving secondhand clothing right to your door and selecting what you like and don't like without shipping fees or commitment to keep the clothes.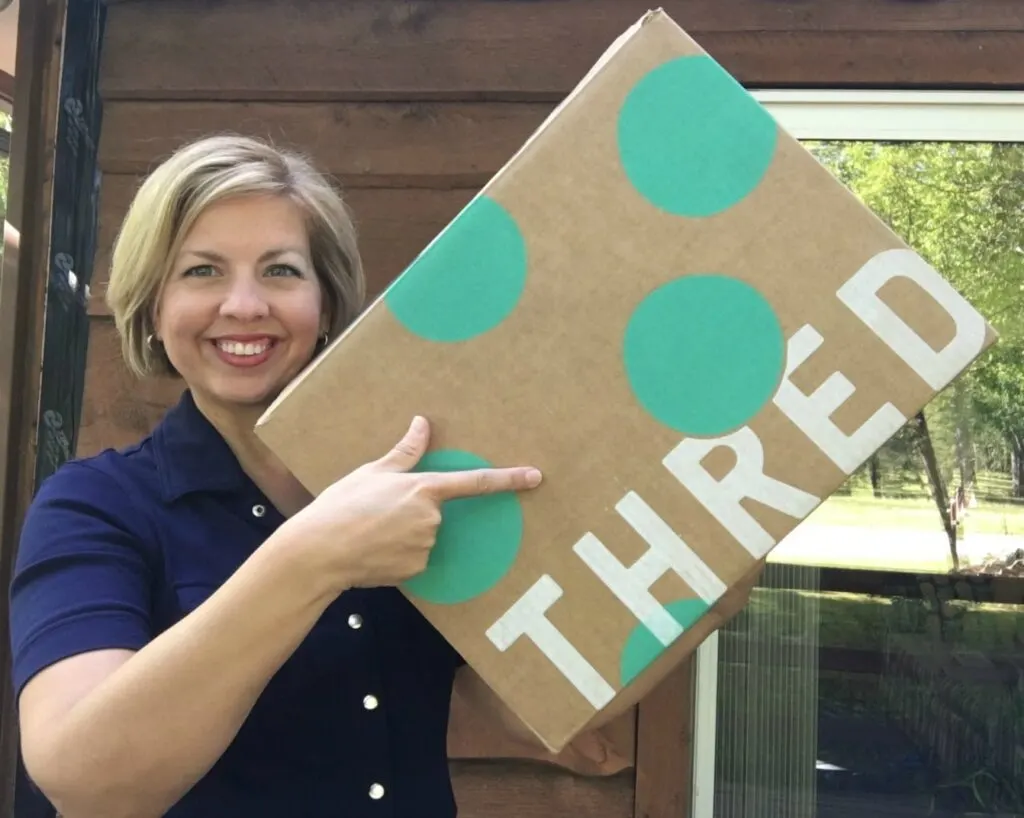 This sustainable fashion alternative might not be the best fit for you, though, as you'll see in my ThredUp Goody Box Review.
*Updated May 2018 with a Second Goody Box review. See below as to whether the second thredUp Goody Box was any better than the first.
ThredUp Reviews
I haven't had the best of luck with thredUp in the past.
My experience with selling my clothes to thredUp to make some extra money was bad, to say the least. And there are hundreds of comments left on my post of more personal stories of disappointing consignment sales.
So, I won't be selling to thredUp anymore. (Here is a great list of places where you can sell clothes online.)
However, you can just buy secondhand clothing (which is sustainable fashion, by the way) for super great prices. Which I've tried, too.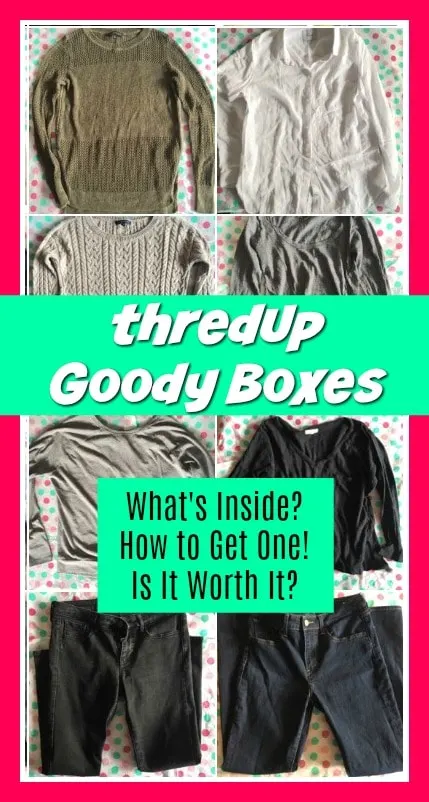 My first experience with buying clothes on thredUp was honestly great. I got some really great deals for very little money.
The second time I bought clothes from thredUp, though, the wrong item was sent (they listed it as a size four coat and in reality it was size 14. They refunded my purchase immediately.)
Then the next time I bought a bunch of items for crazy low prices during a Black Friday promotion. None of them were eligible for return (I knew that buying them, though). Only half of the items actually fit. The others were sizes that definitely didn't fit right – so you really NEED TO KNOW how each designers sizes fit you.
Another order I scored amazing deals on winter coats and wear for super cheap prices.
But my latest thredUp purchase had me contacting customer service twice (they didn't respond the first time) when the item that was stated "excellent condition" came with pin holes that were noticeable in the dress.
What's In ThredUp Goody Boxes?
A thredUp Goody Box is different than buying clothes on the online consignment store.
Here's my first thredUp Goody Box review on YouTube. Even more information is below:
Normally, you can buy individual clothing and accessories on thredUp and pay shipping and handling fee (unless you've bought $79 or more).
Often, you can find thredUp discount codes for even more savings on your clothing purchases.
Also, you can shop the sale site (which I personally always use for my shopping) and get super great deals at a deep discount.
The new thredUp Goody Boxes are curated and personalized for you. There are currently three different thredUp Goody Boxes:
Create Your Own
At Home Athleisure
Just For You
Comfy Chic
Spring Essentials (or other seasonal items)
Box of Favorites
Each thredUp Goody Box has up to 15 custom clothing items that fit the theme. (Although a letter sent with the new thredUp Goody Boxes states 10-15 items.)
Please note that this is not a subscription box. You buy once. You don't have to buy any more if you don't want to.
A $10 styling fee must be submitted when you sign up for a thredUp Goody Box. There is no commitment and you are not part of a subscription box service.
Shipping and handling are free both ways. A pre-paid mailing label will be included in your box. Items that you don't want to keep and buy will need to be returned within 7 days.
All items not sent back after 7 days will be billed to your credit card on file. Prices for all items are sent in the box so that you know how much each item is.
Here's the list from my thredUp Goody Box: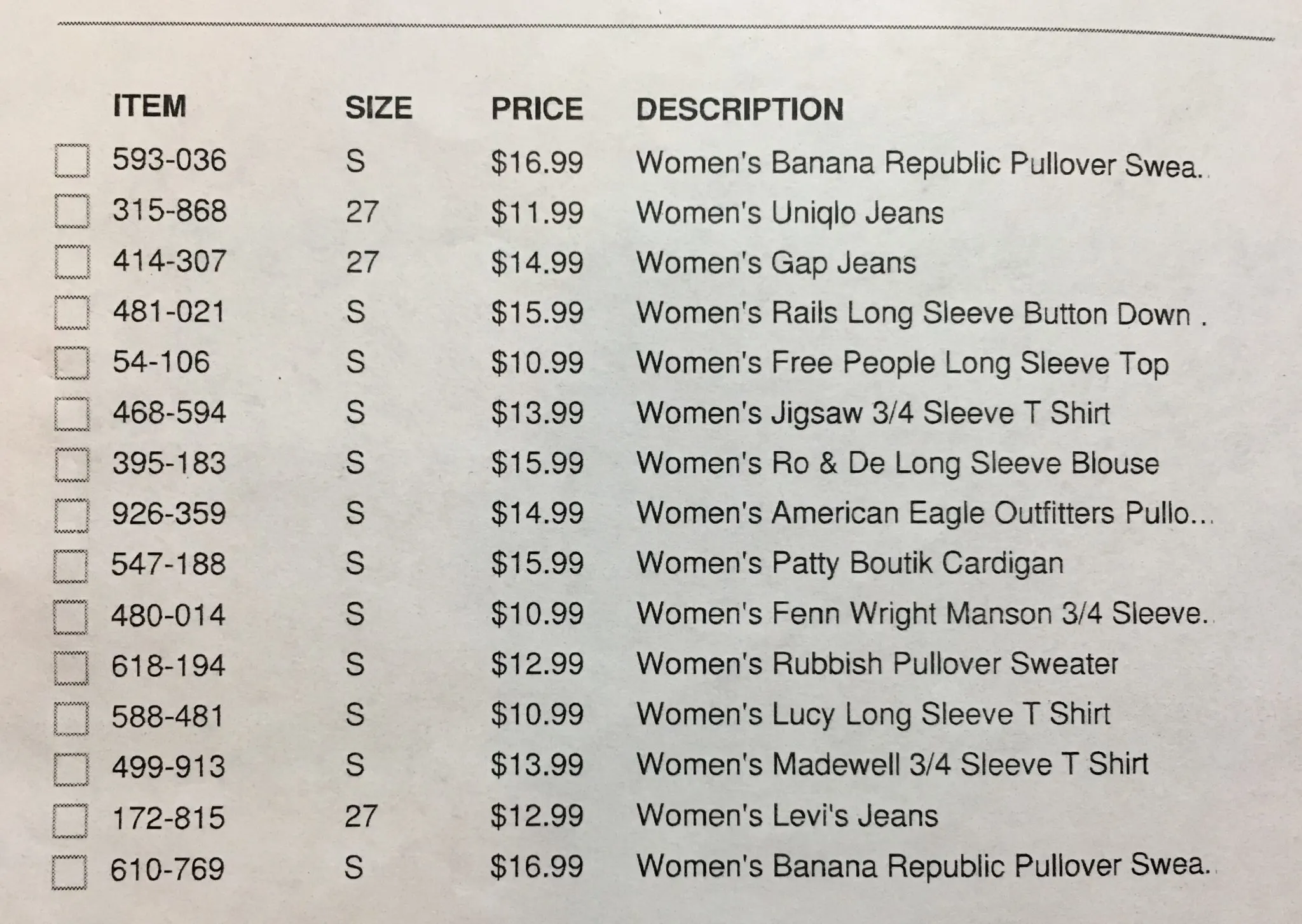 Once you order a thredUP Goody Box, you will then fill out a form with your clothing sizes, personal preferences and tastes, and some general guidelines for thredUp to curate your box.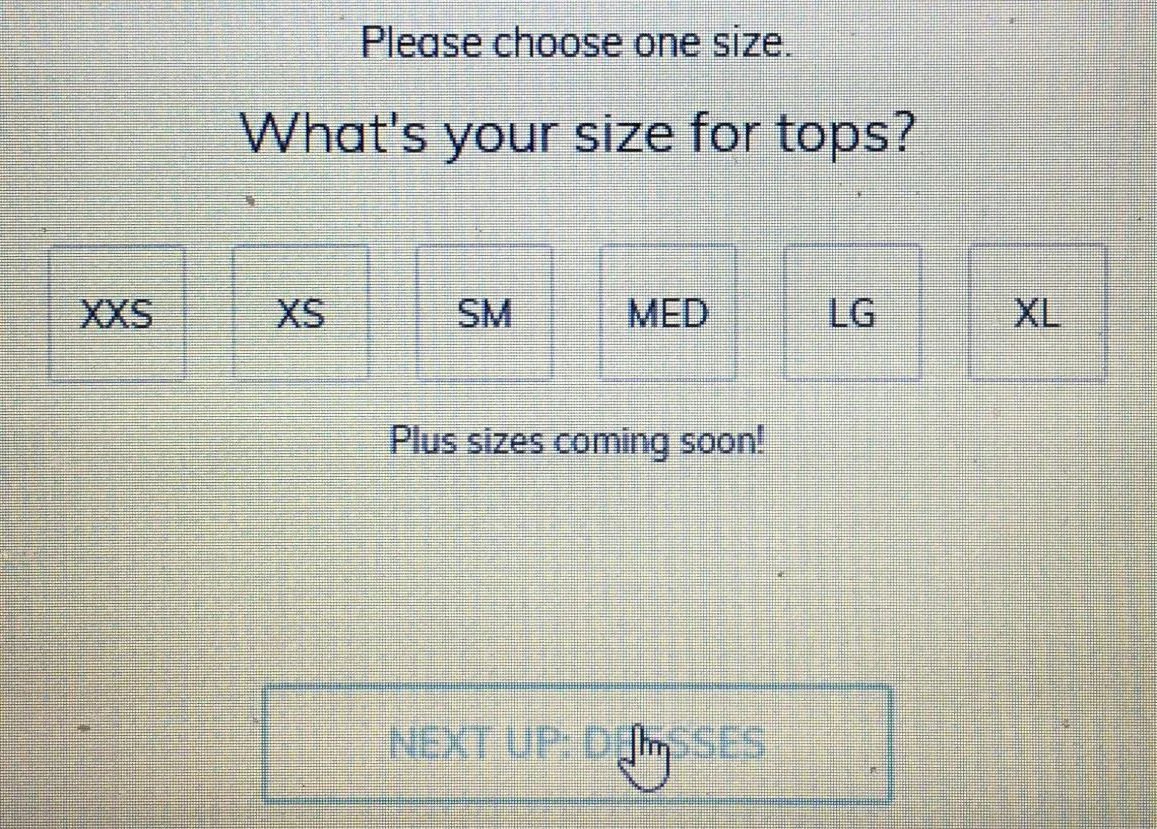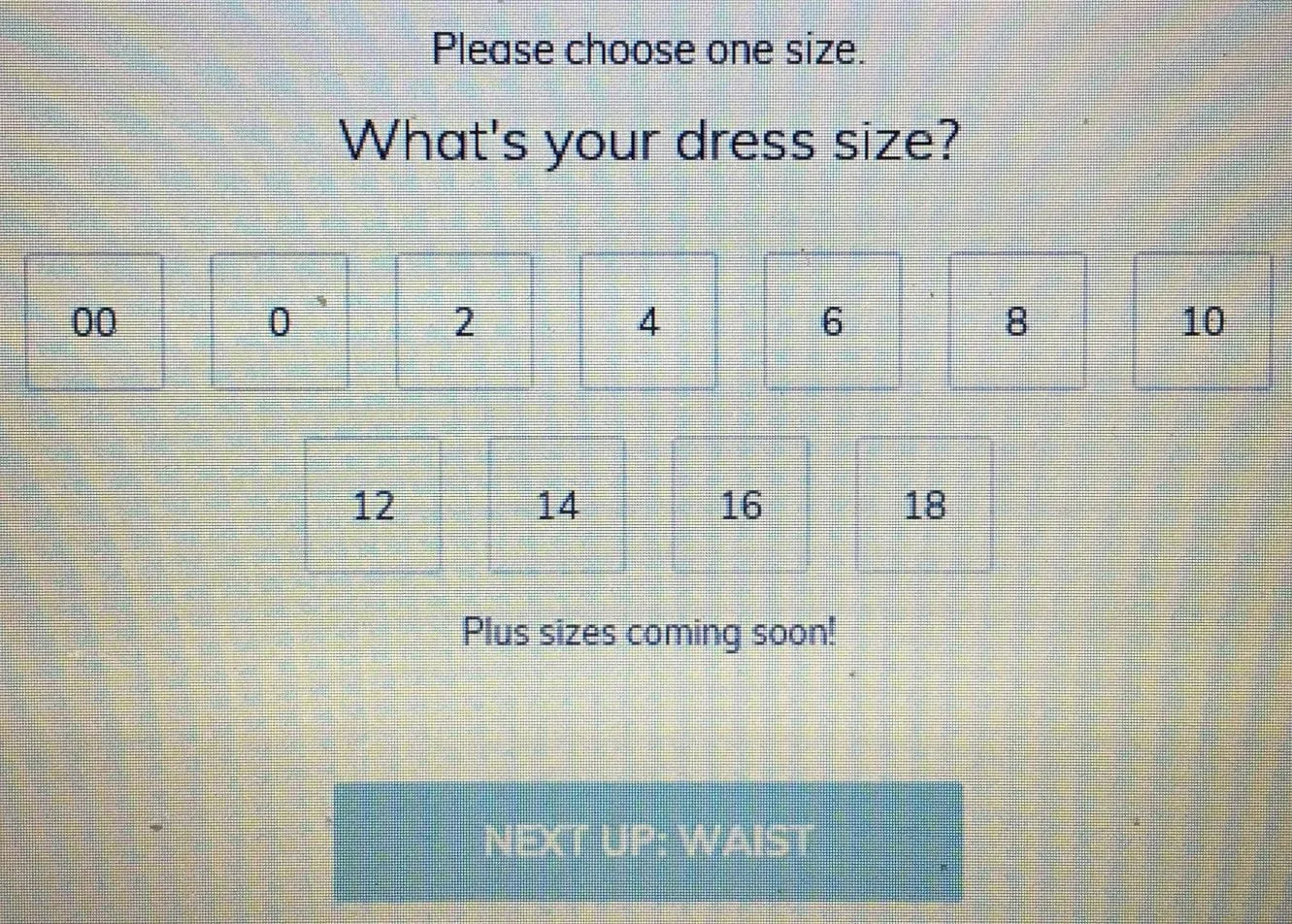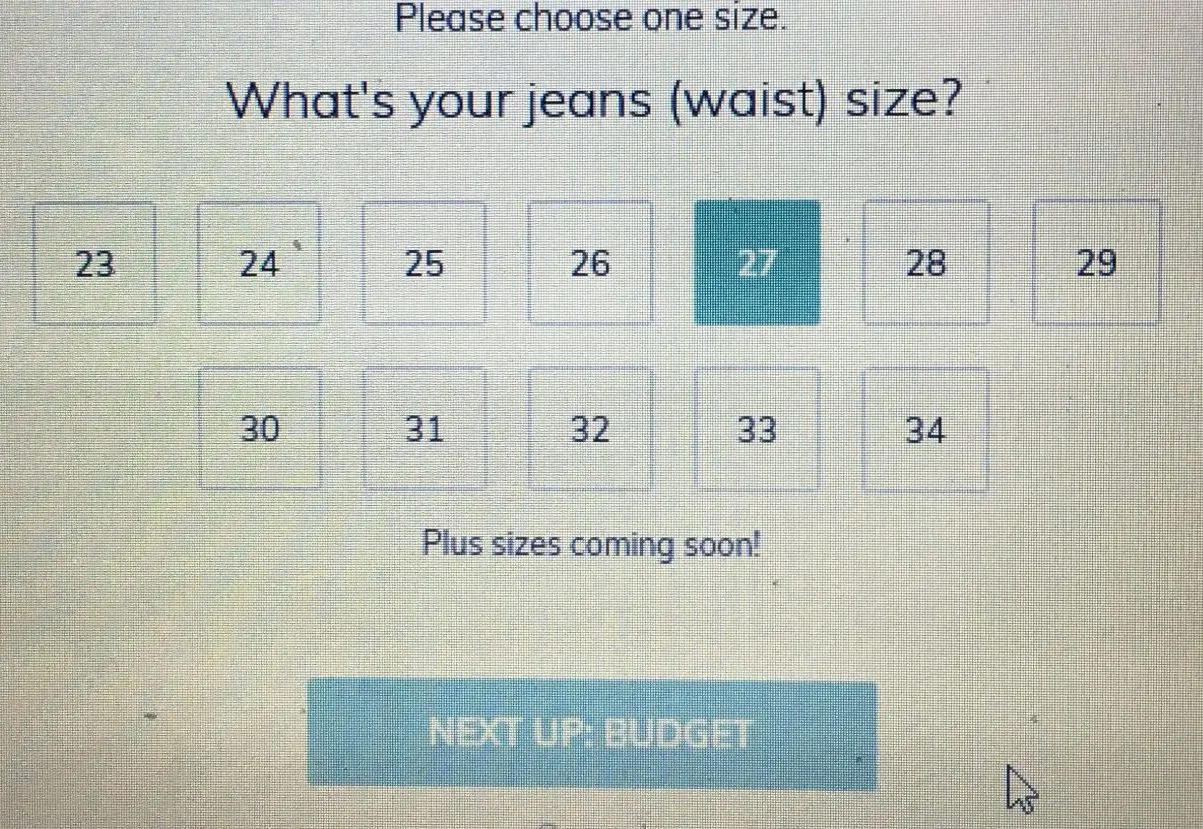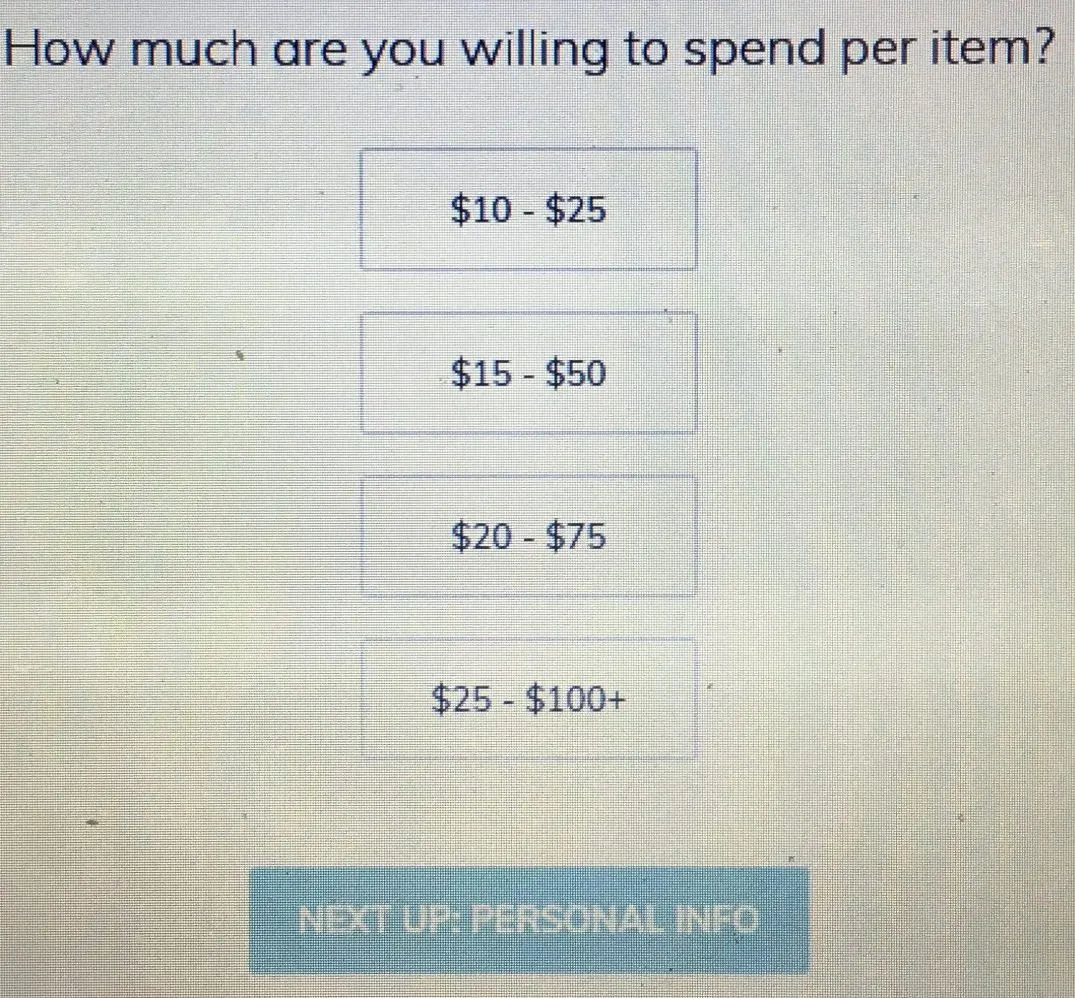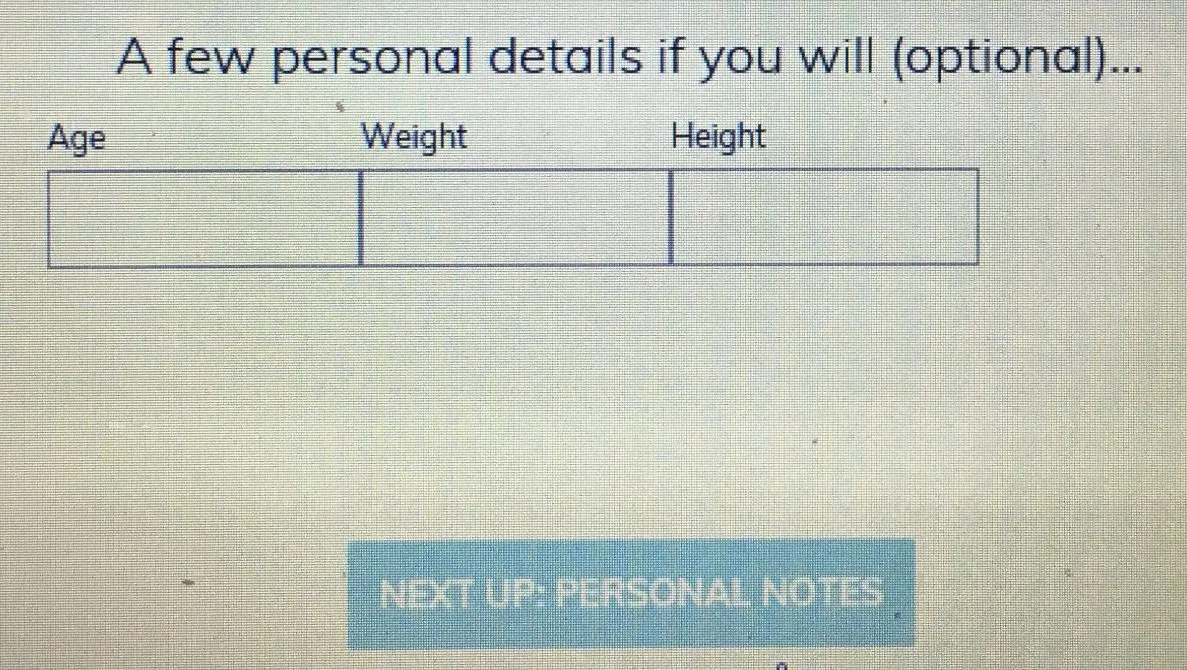 ThredUp never says that they are a personal "styling service." In a welcome letter sent with my first thredUp Goody Box, it said:
thredUp Goody Boxes are supposed to be special treats that make you smile and help you find items you might not have thought you ever wanted. We're not trying to build a pure "styling service" – there are plenty of places that do that – but we did want to use the team's style and fashion experience and our amazing selection of low-priced branded inventory to expand what we could do for customers like you.
The company uses their "treasure hunters" to match you with items from more than 1,000,000 secondhand clothing pieces from more than 35,000 brands.
Clothing Items in a ThredUp Goody Box
So when I got the invite to try out one of the first thredUp Goody Box shipments, I said yes with no expectations.
Quite honestly, I wanted to do a thredUp Goody Box review so that I could show you exactly what this surprise box would look like. (And I secretly hoped that it would be better than my previous shopping experiences.)
Let me make this clear. I did not get a thredUp Goody Box as part of a media review or paid promotional campaign. When thredUp Goody Boxes were revealed for the first time, I requested to be on the list for the first boxes. When I received an email stating that they were starting to be sent, I paid the $20 nonrefundable one time fee (now changed to $10) to get the first thredUp Goody Box, just like any other thredUp customer could have.
I purchased the Fall Essentials Goody Box.
When my thredUp Goody Box came, I was surprised that it was so huge.
I immediately opened it up with giddiness, really anxious and happy about what would be inside. It was like Christmas, really.
So here are pictures of all of the 15 items that were sent: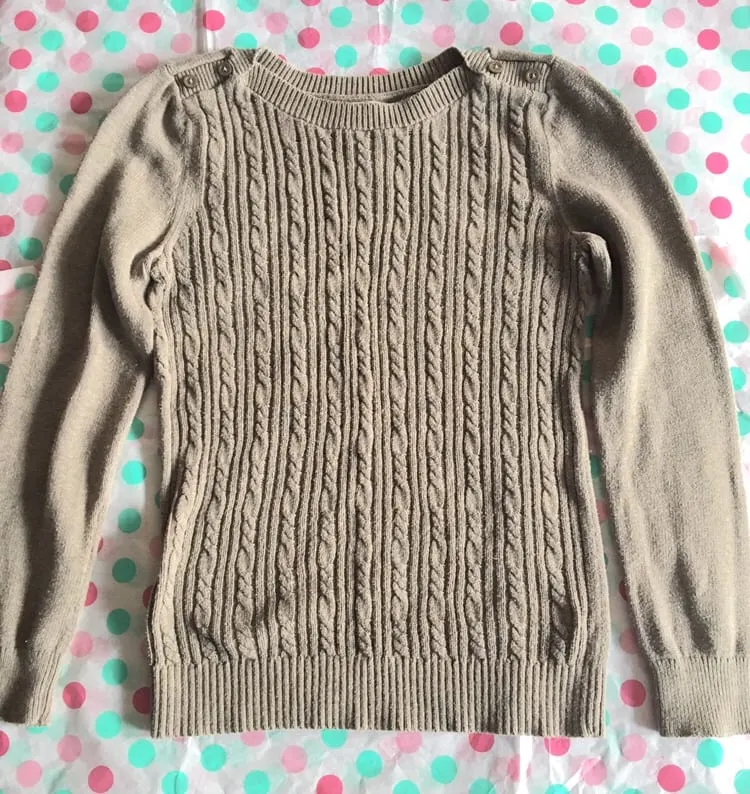 …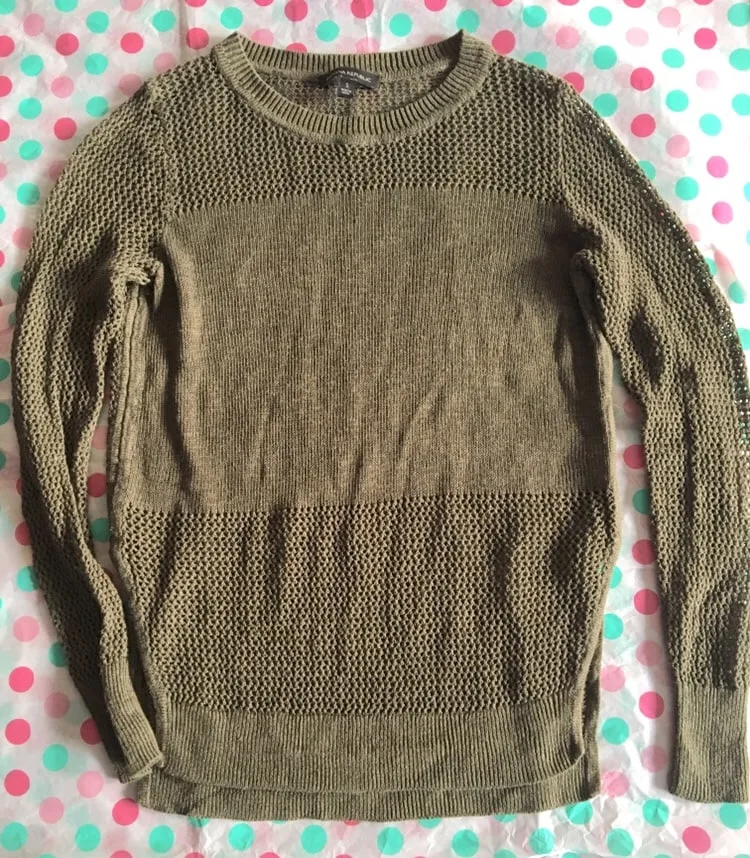 …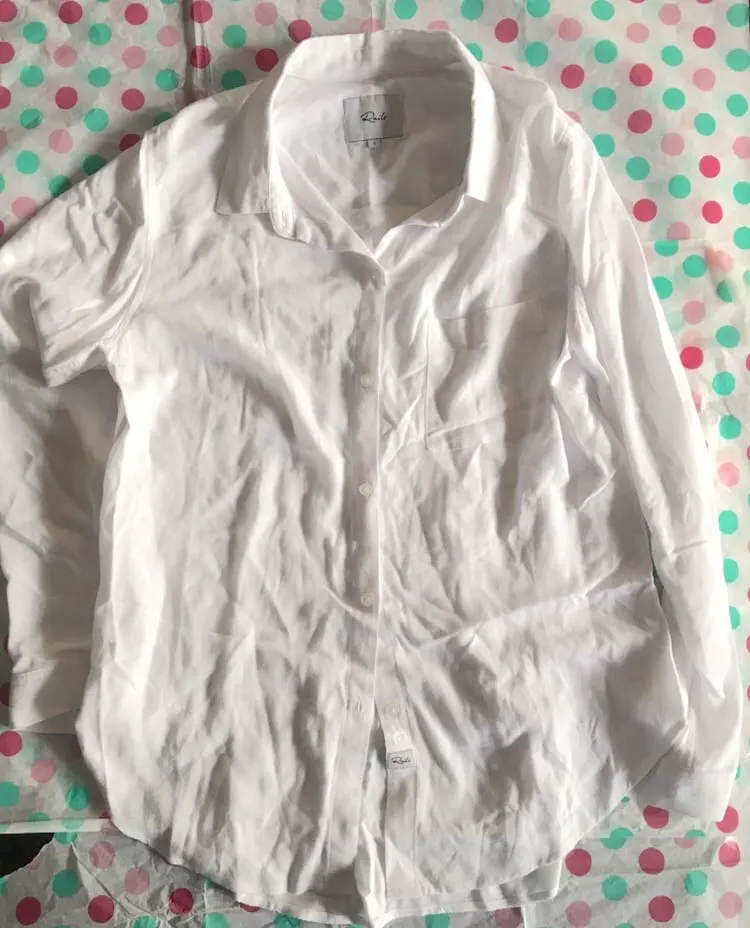 …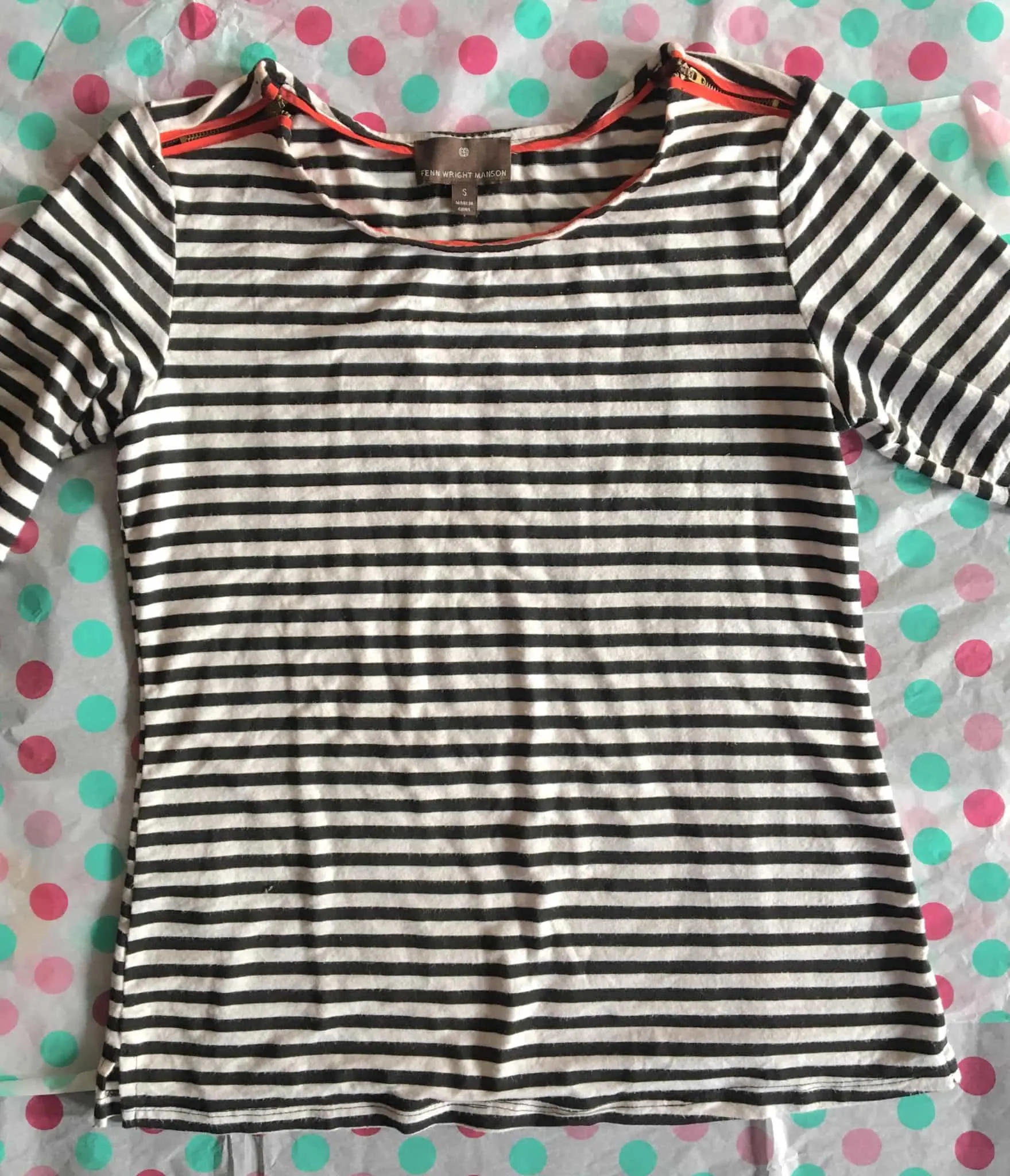 …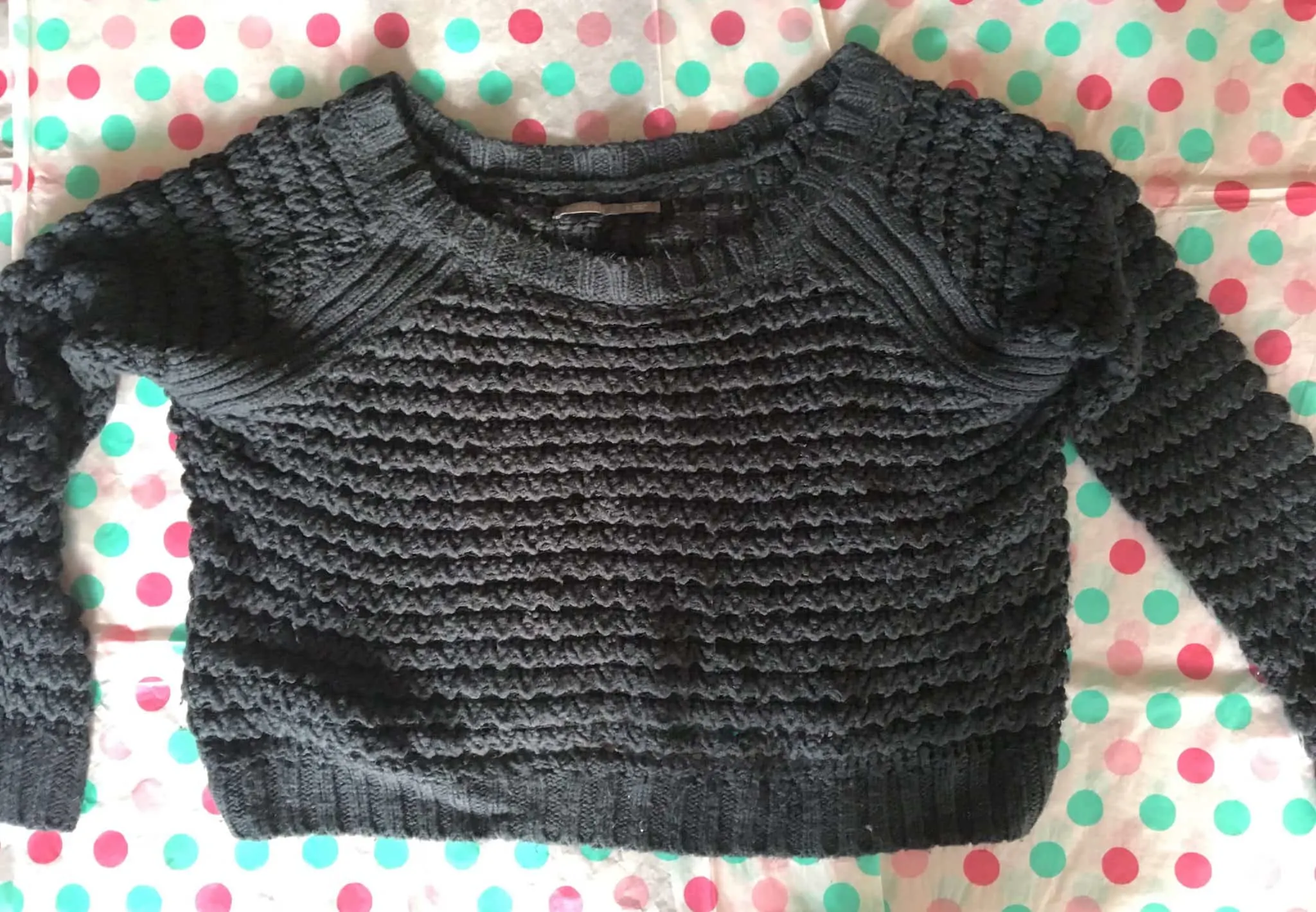 …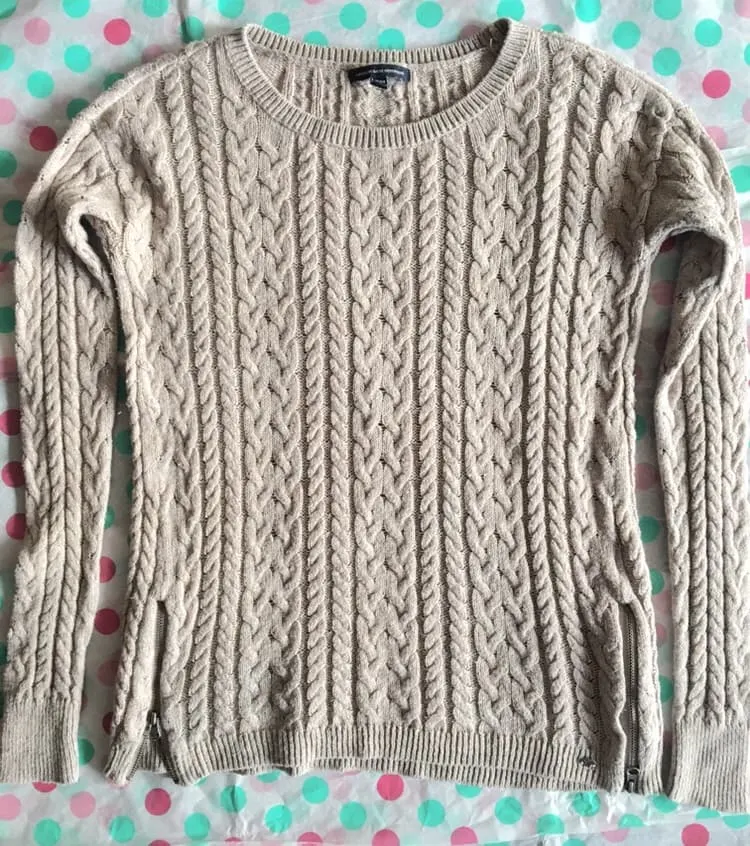 …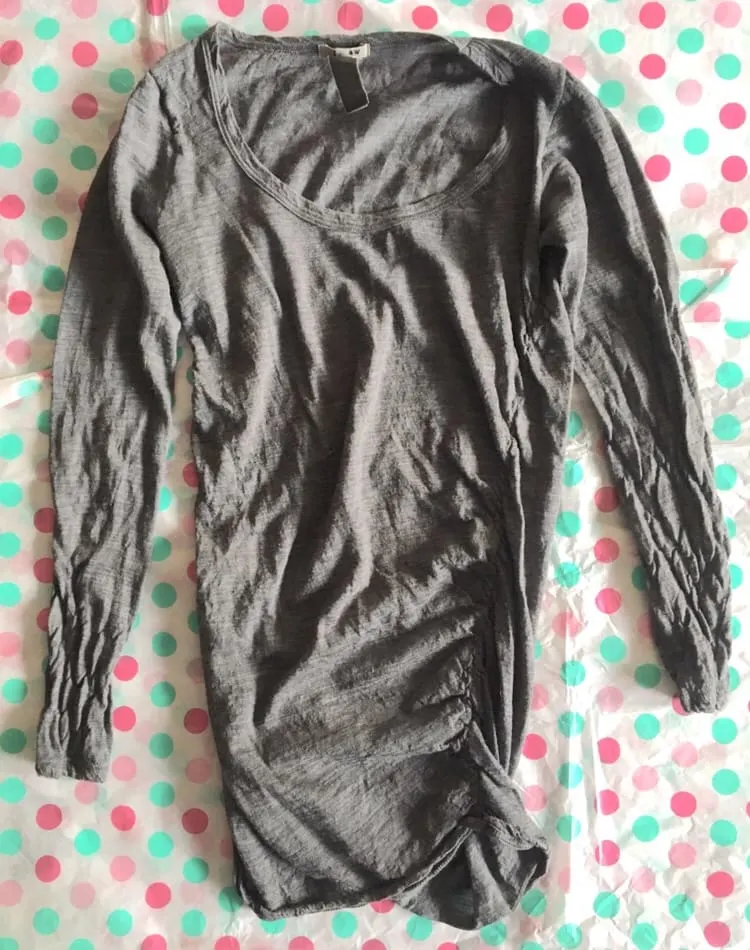 …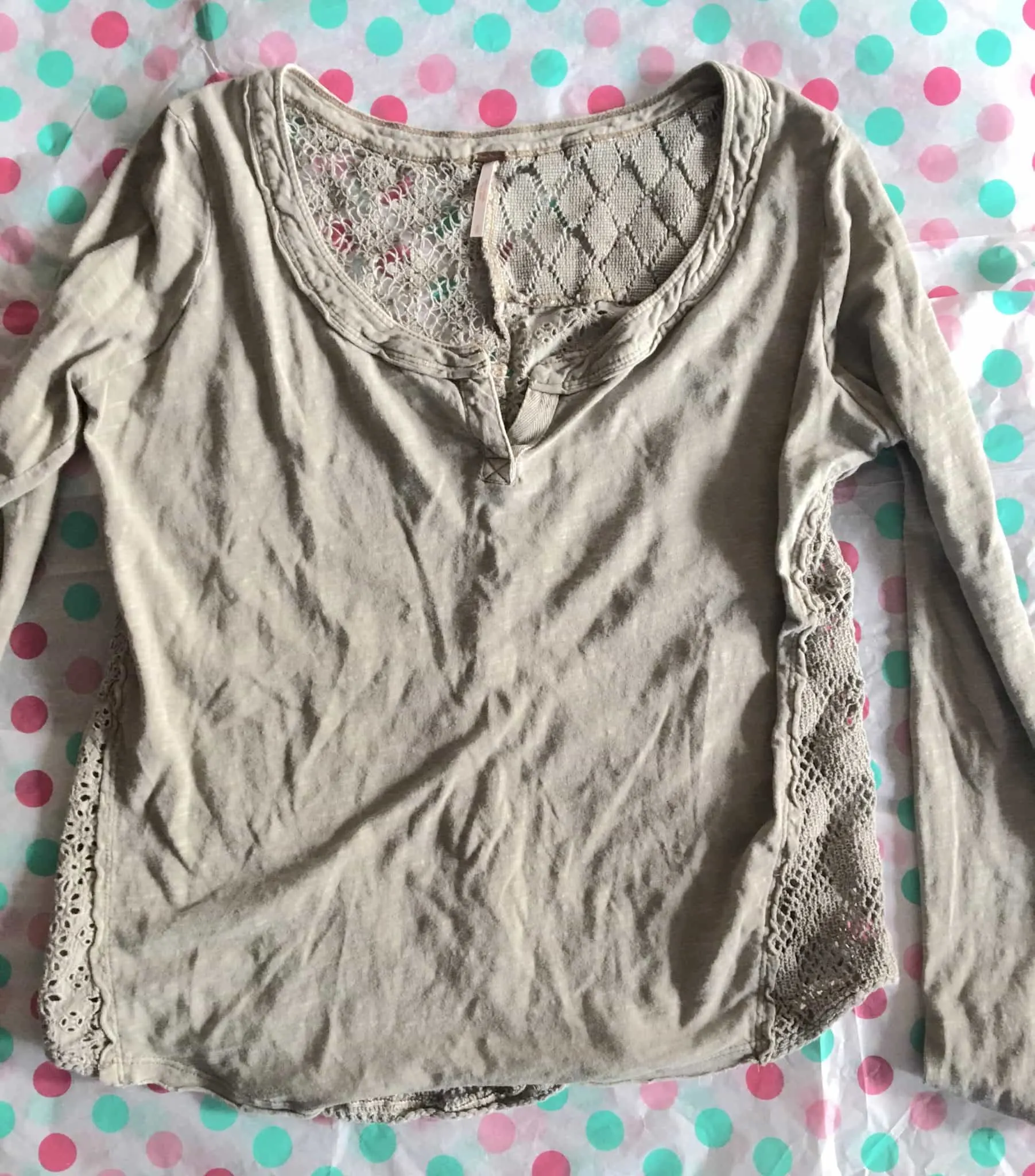 …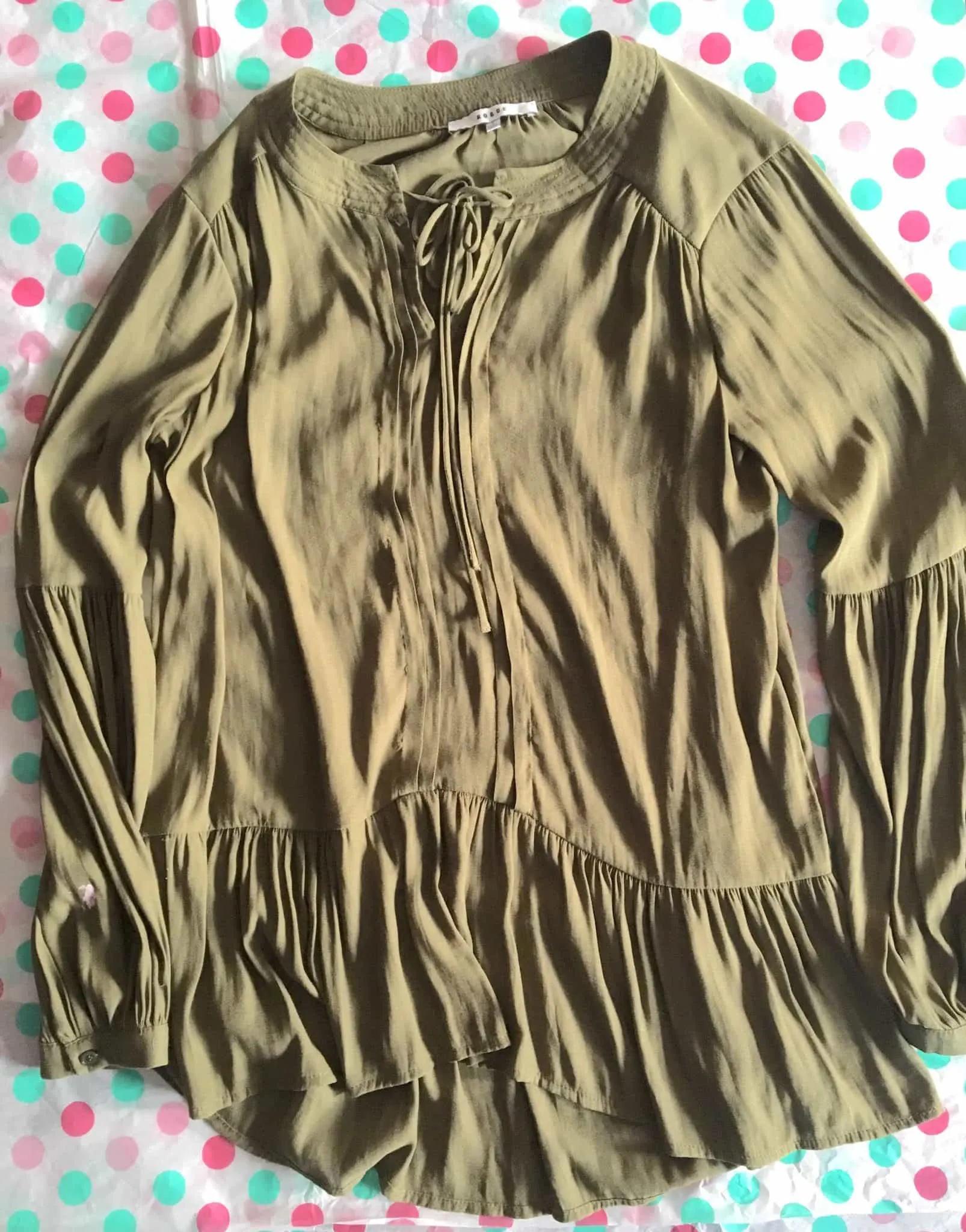 …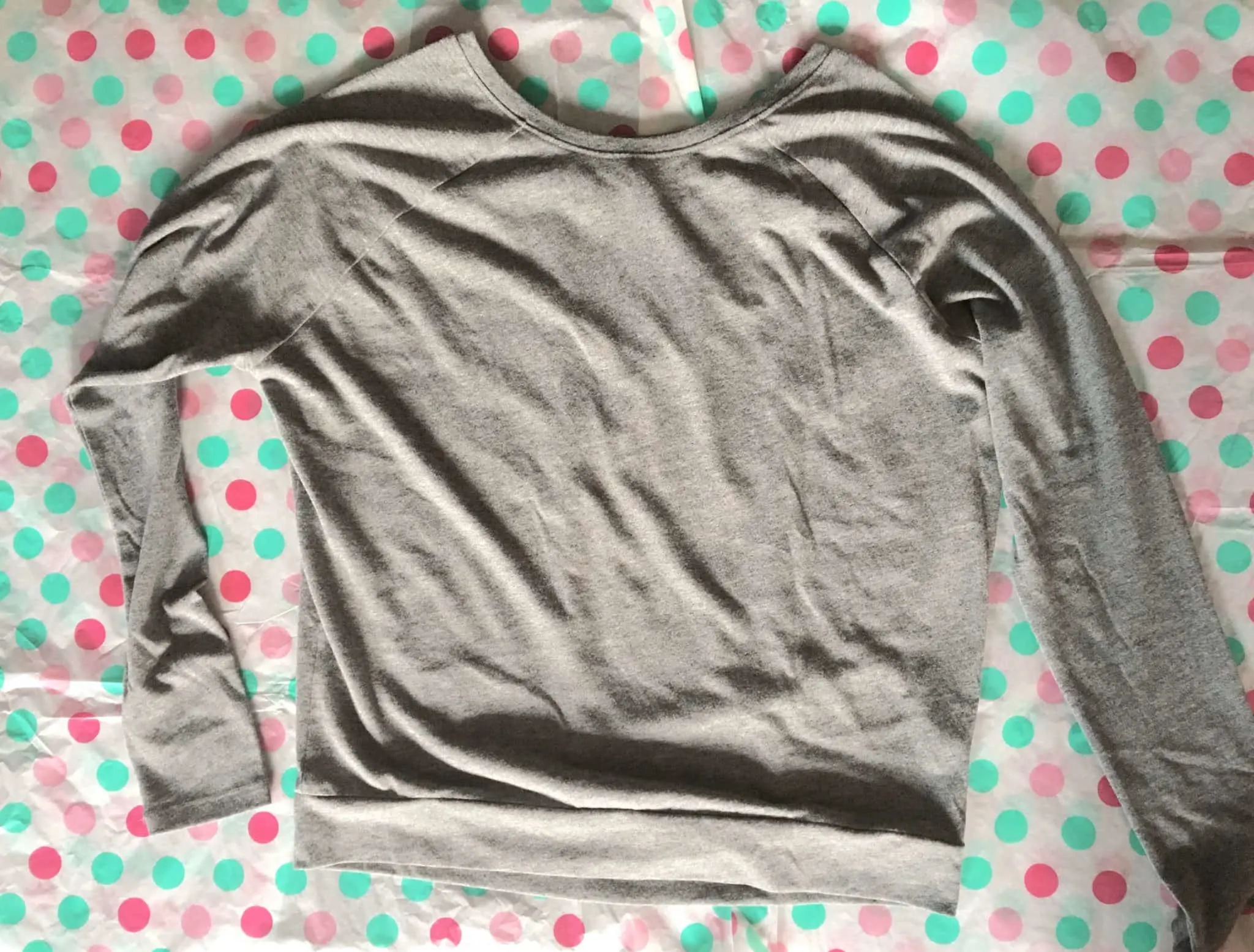 …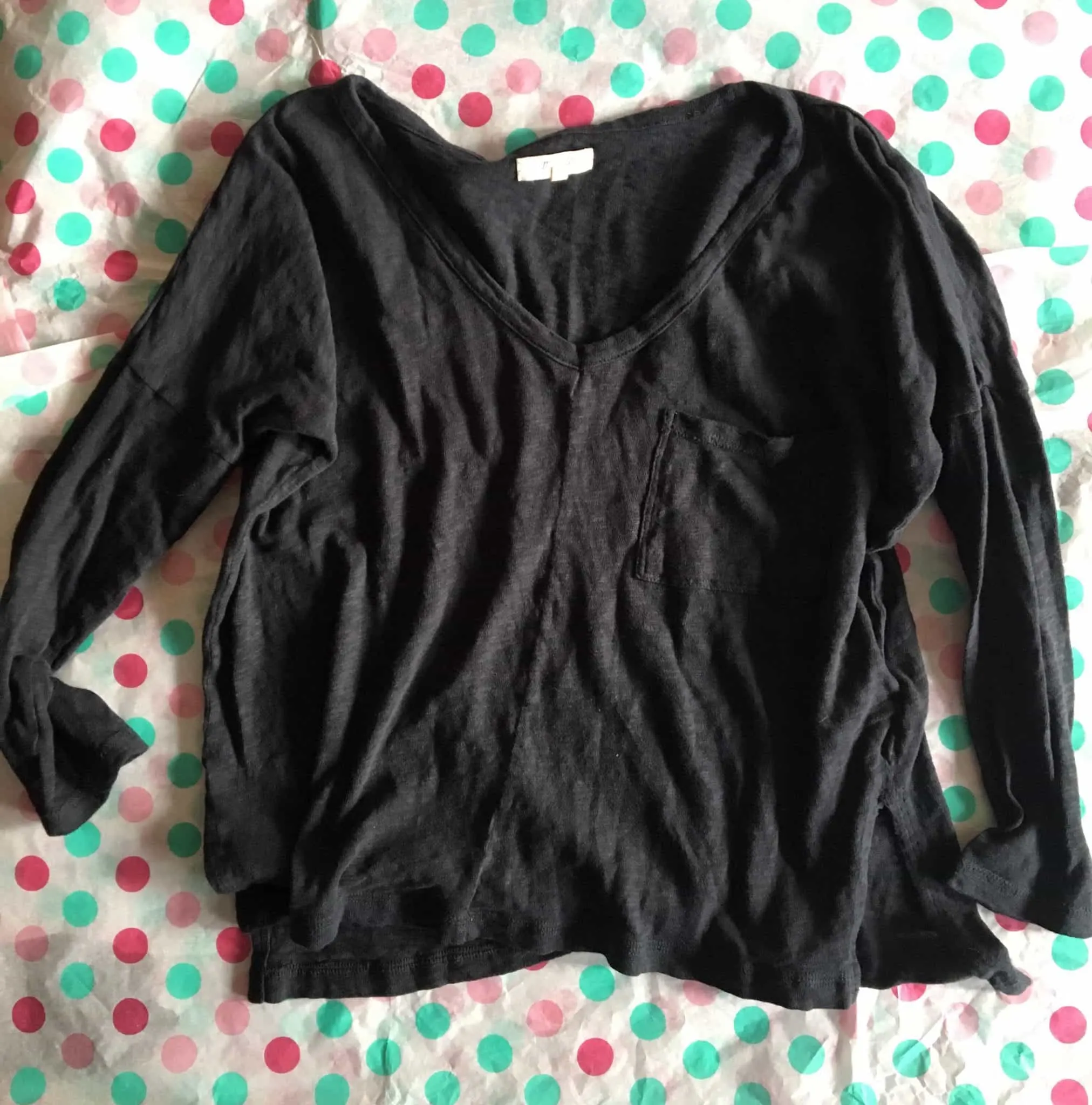 …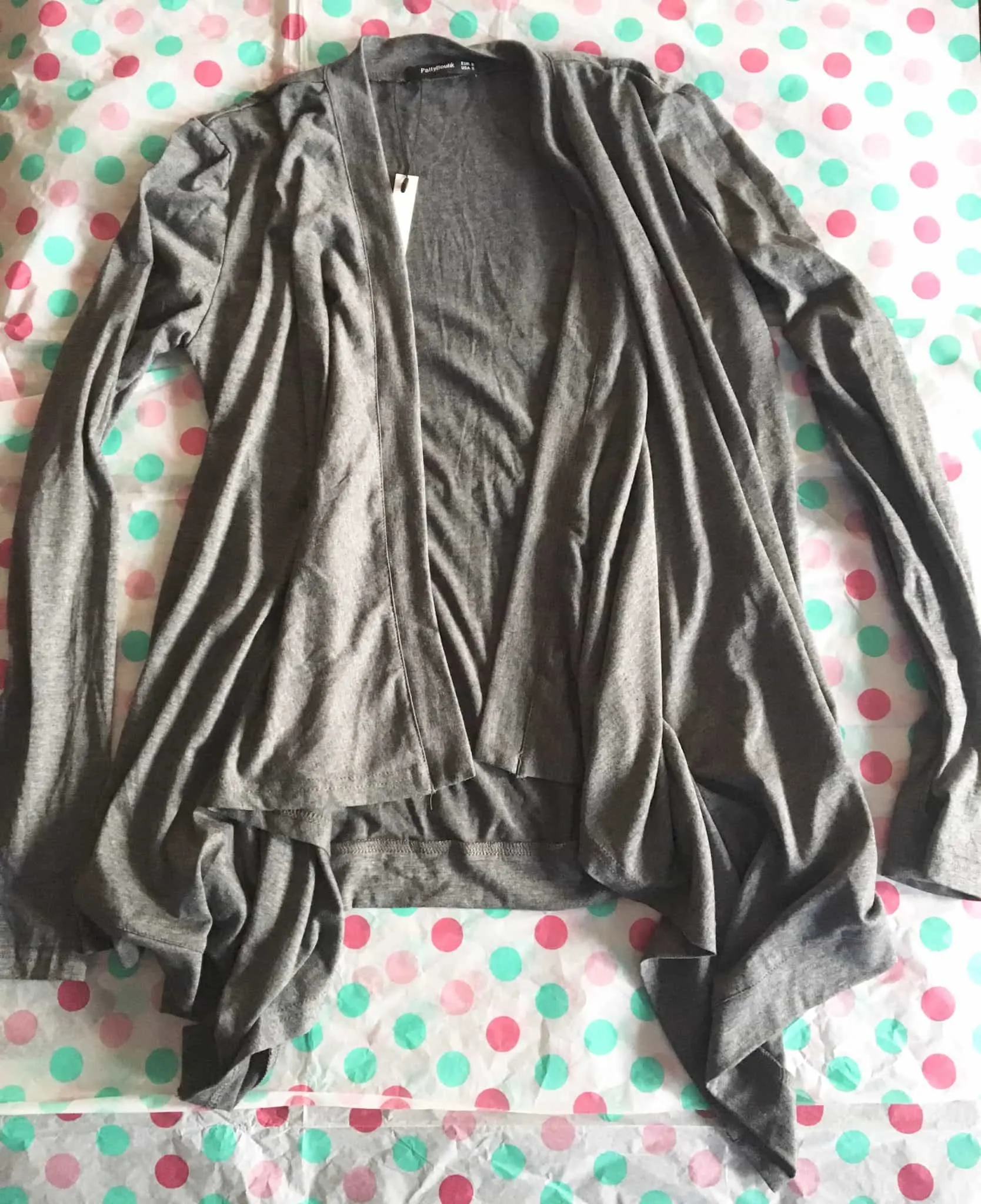 …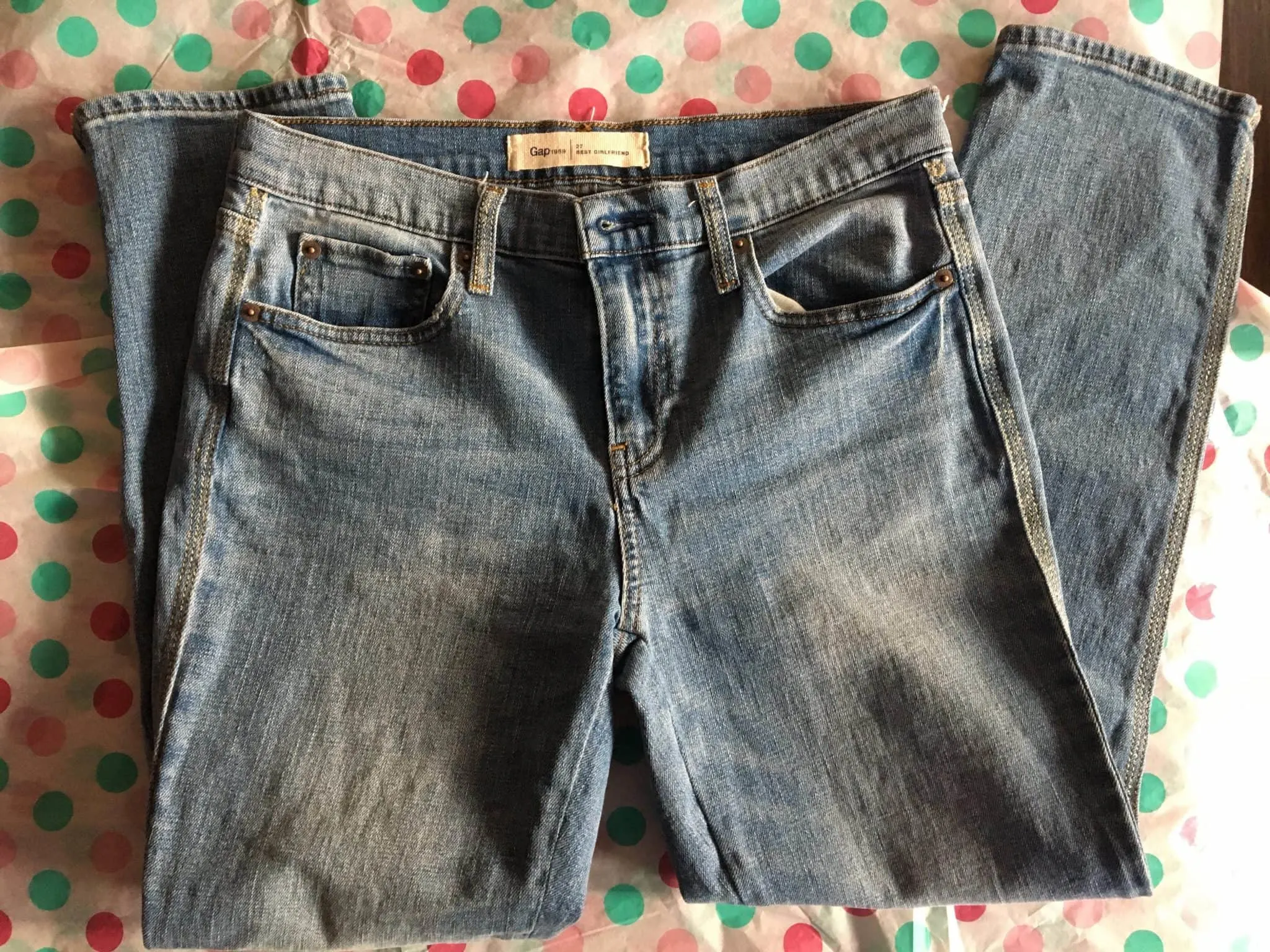 …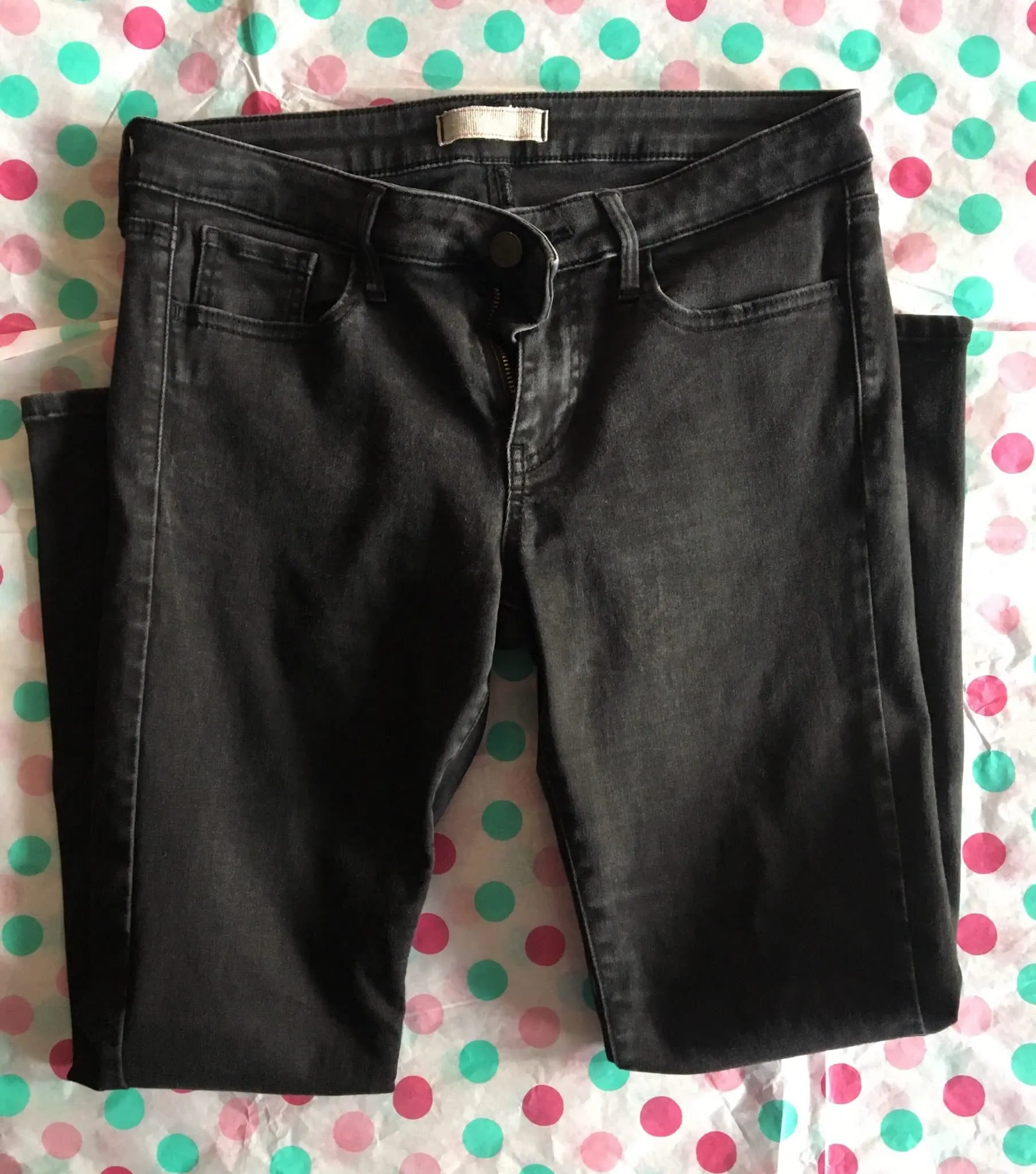 …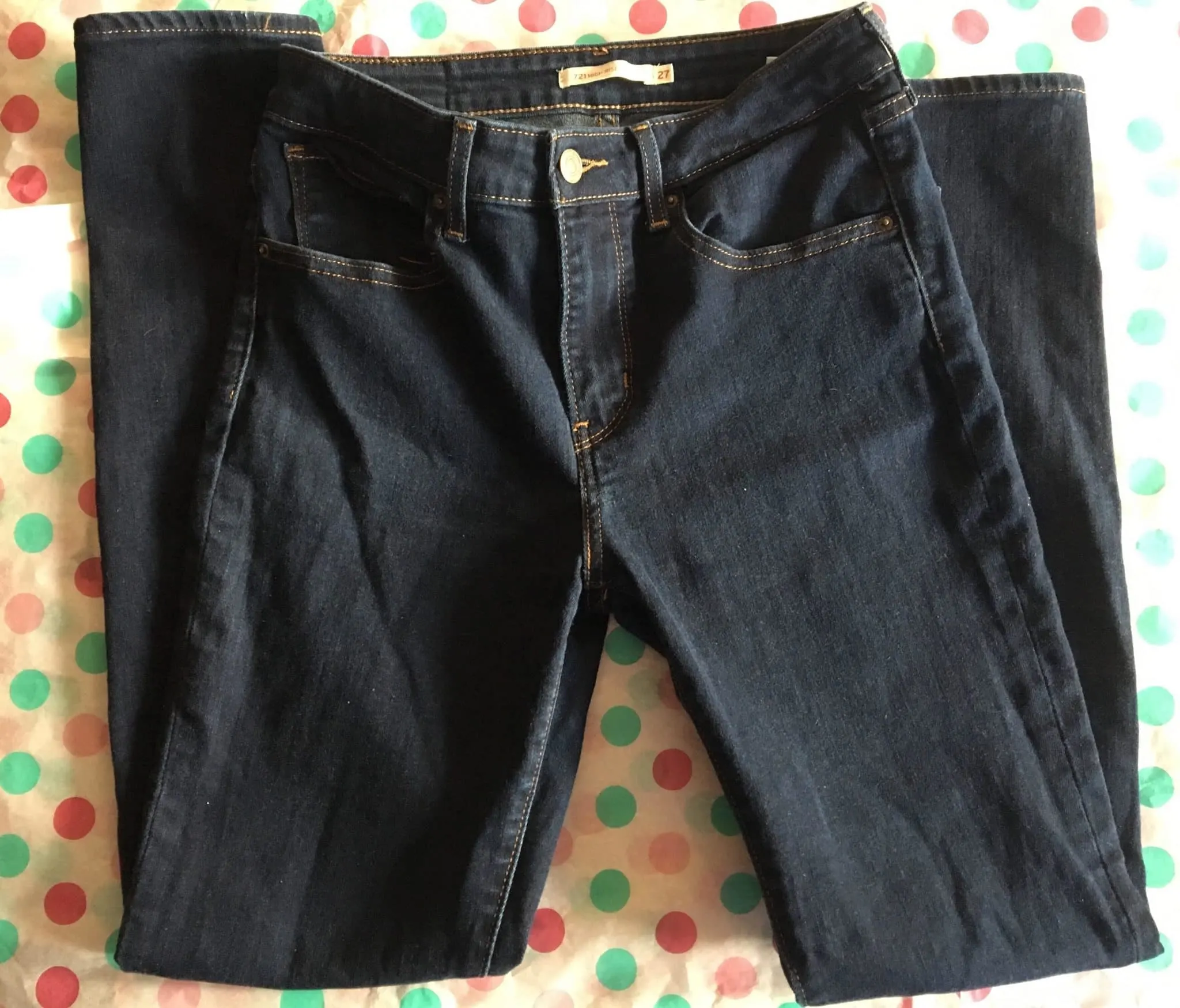 What do you think about the choices that they sent in the thredUp Goody Box?
ThredUp Goody Box Review
Okay, so you've seen what was sent. Now, I want to remind you of the instructions that I sent with my personal preference list (as seen in an image in the top of the post). I wanted bright colors.
This is the color palette that was sent. All items in one screenshot below. Does this look like bright colors to you?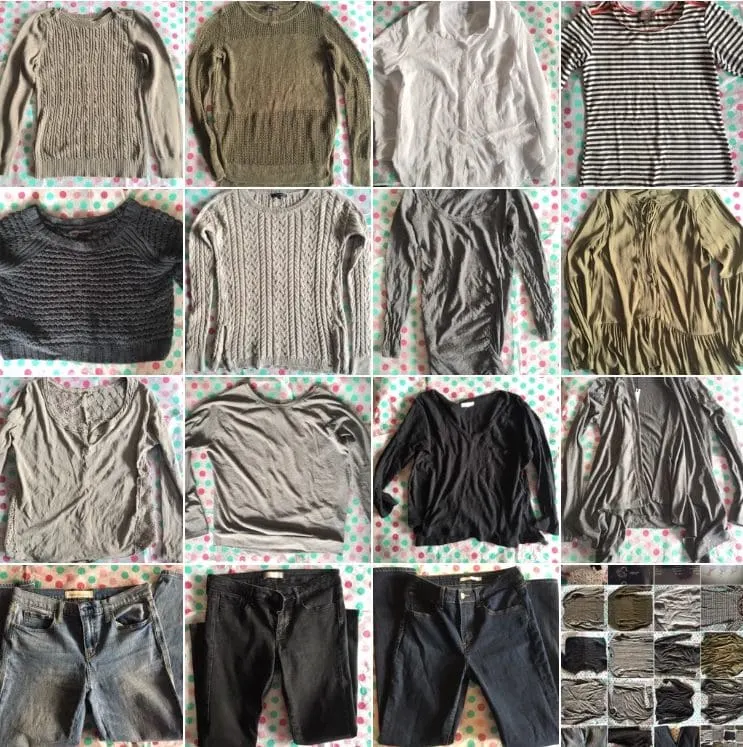 Sure, I can understand that winter clothing isn't always bright and colorful. And I do appreciate neutral pieces. But not one red or turquoise or plum or burnt orange clothing piece at all?
The lack of clothing that was tailored to one of the few requests that I put down was a definite reason why I wouldn't order thredUp Goody Boxes again.
Also, as seen in my video, saying a size Small means a lot of different things for a lot of different designers. The size Small sweater from American Eagle didn't fit me, while the size Small Banana Republic sweater fit just right. But the size Small white tailored shirt was way too big.
That's the way fashion works. But it also means that the amount of clothing that will actually fit you in your box might be much less than the expected 12-15 pieces, based on differing sizes with different brands. It's going to depend on what's sent to you.
In my video I showed you the two pieces of clothes that came damaged. This was a big surprise. Especially since thredUp prides itself on only taking quality clothes on consignment.
Second Chance – Another thredUp Goody Box Review
I don't know if the people at thredUp saw my video, or if they just noticed that I only kept one item.
Either way, I got an email about 4 months later asking if I wanted to try out another Goody Box to see if they could make things right. In an email I was asked what I would change about my selections and what I wouldn't. I requested no pants this time, and more dresses and skirts.
With the offer of no deposit down in exchange for trying it out again, I said yes.
I did like my second thredUp Goody Box better than the first. But still didn't love it.
Keep in mind, this Goody Box was sent at the end of April, when we're shopping for Spring and Summer wardrobes.
Here is what was sent. I'd suggest watching the video to really see what the clothes are like. Otherwise, the pictures are below: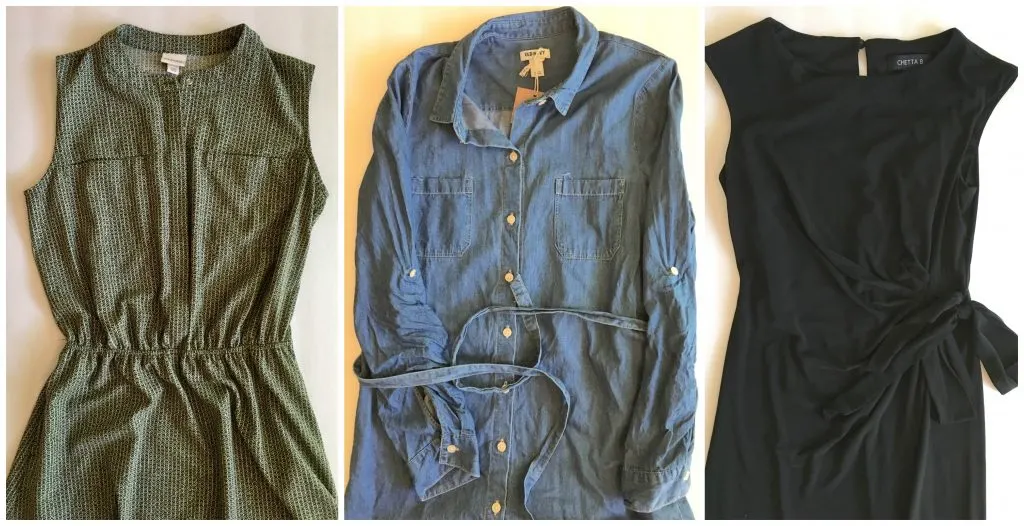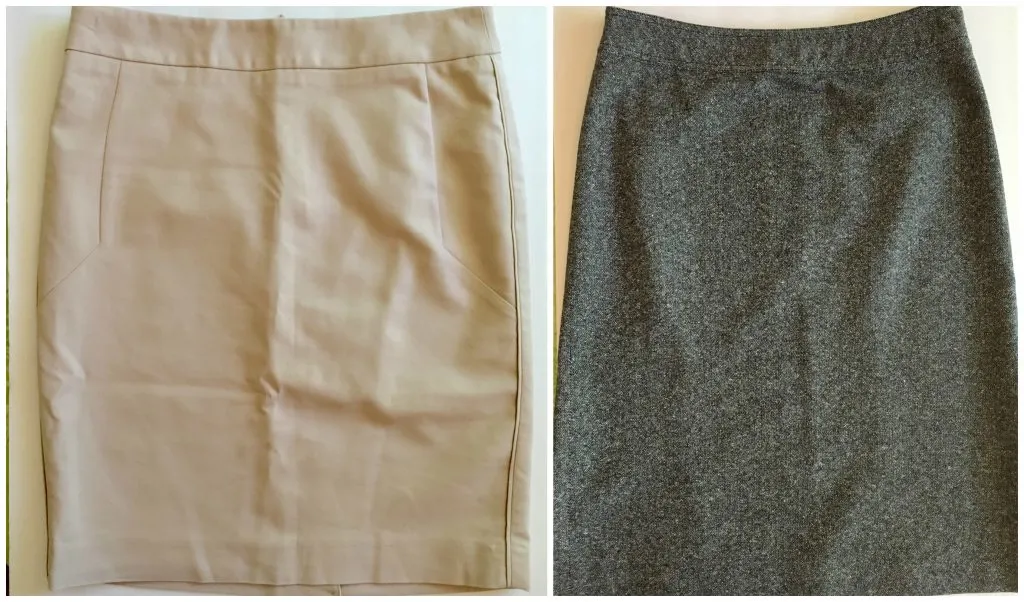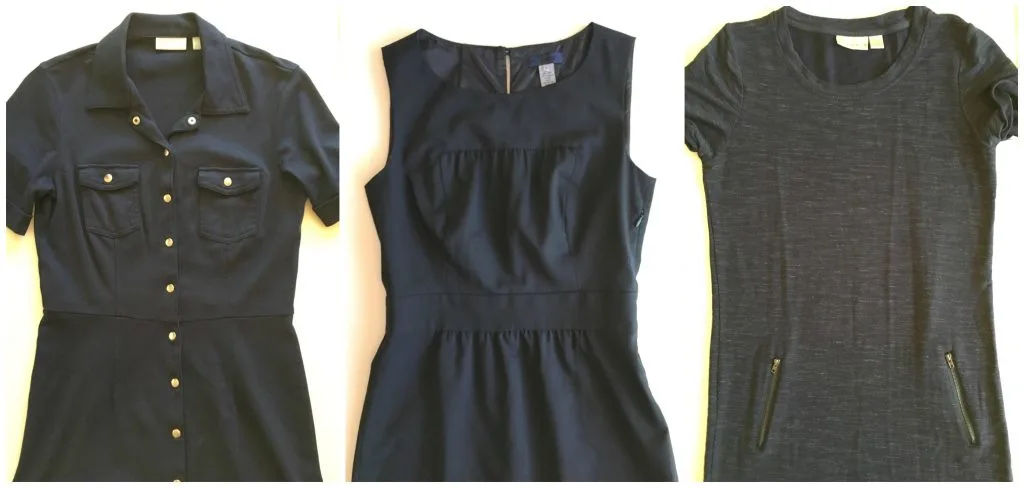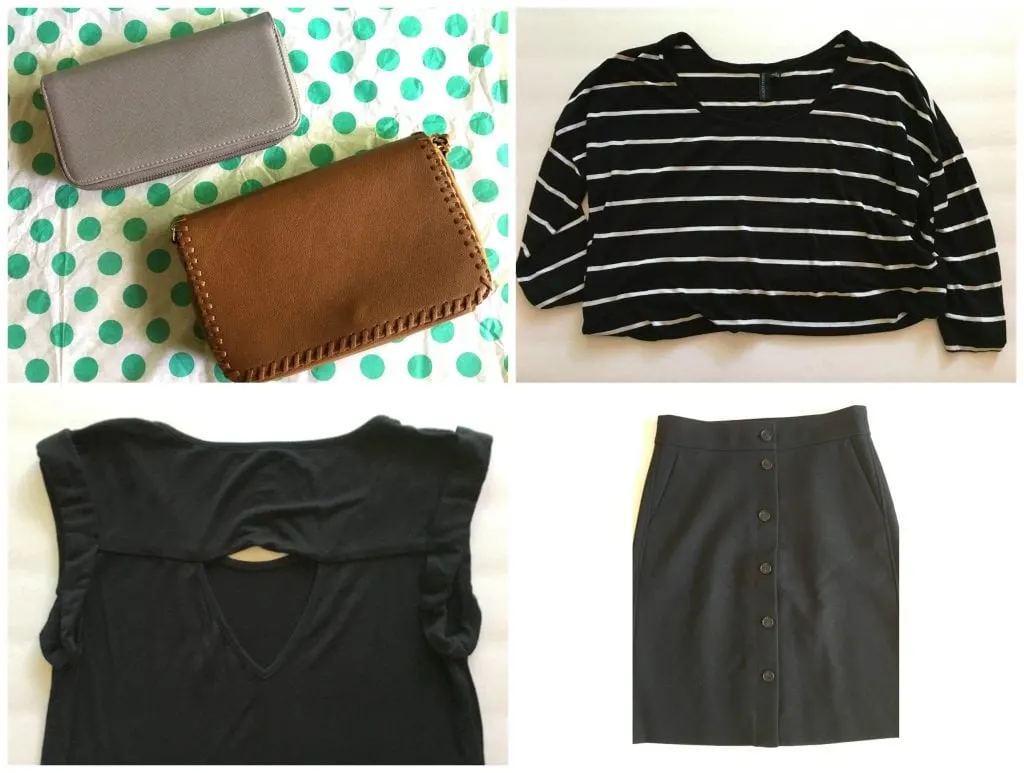 Again, I'm really disappointed in the color palette. You can see from looking at all items together that the hues are pretty blah. Not one piece of color other than denim anywhere.
If this was a Fall or Winter season Goody Box, then maybe I'd understand the neutral and dark colors. But it's not. It's for Spring and Summer fashion coming up. These colors are certainly neutrals, but they also aren't of the season. PLUS, several of these items are tweed or wool. DEFINITELY not what you'd want to wear in Spring and Summer.
Related Posts:
Would I Recommend ThredUp Goody Boxes?
The clothing sent in the thredUp Goody Box was full price for name brand clothes. I get that and totally understand. It's just not the way I like to buy secondhand clothing.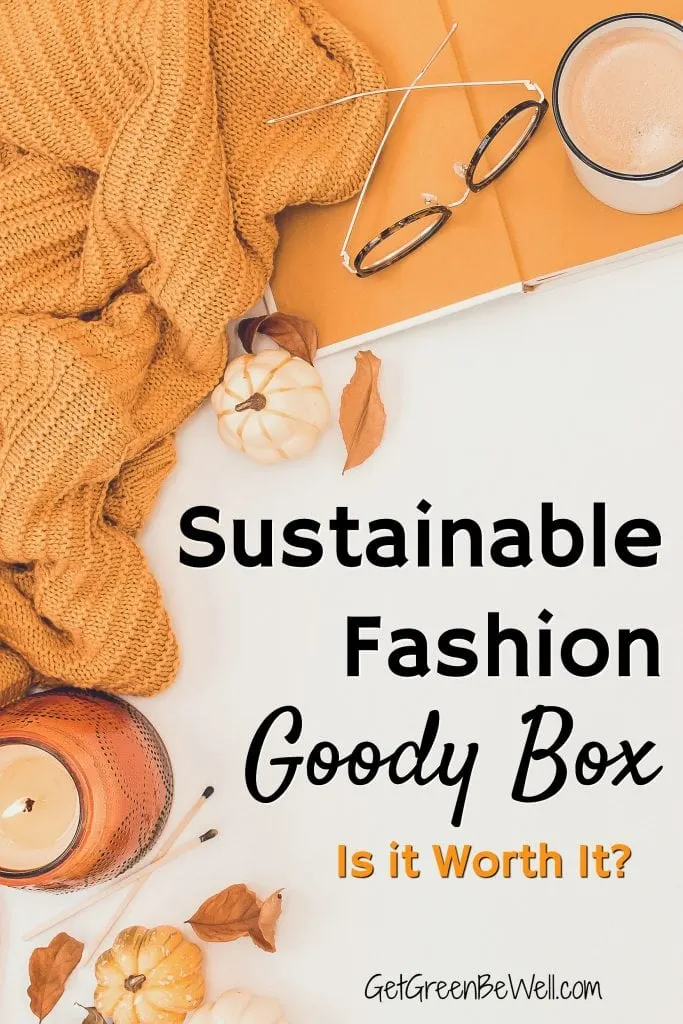 For instance, the Banana Republic sweater that I kept from my first Goody Box – and it was the only item that I kept – was $16.99. To me, that's a lot of money for a secondhand piece of clothing not directly going to charity. In my local Meals on Wheels thrift store, I found the same Banana Republic sweater in a different color for $7.
However, in my second thredUp Goody Box, I kept three items and am kind of surprised that I did. The navy dress that I wore in the video I kept, along with the tan skirt and the black top with the cutout back. I thought the quality of these clothes was amazing, and the price was really great for what I got.
Am I going to be ordering another thredUp Goody Box? No. It's just not worth it for me.
I would love to hear about any of your stories, though! Would you sign up for thredUp Goody Boxes? Did you get one and loved it – or not? Tell me in the comments below, please!