If you're looking for an all natural wooden toy for children to stretch their imaginations through creative  play, you've got to check out the wonderful products of Roy Toy.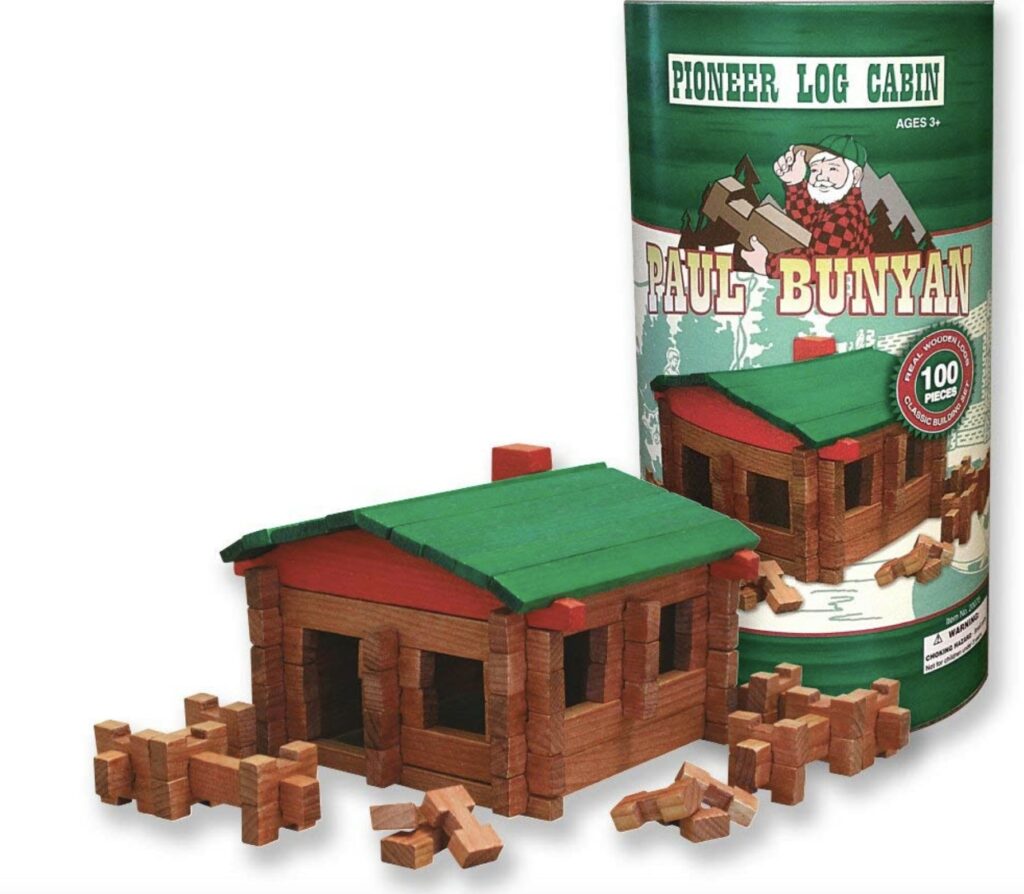 Roy Toy was started in the 1930s, was closed in the 1960s, and was reopened in the 1990s by a grandson who wanted his grandfather's legacy to live on.
Roy Toy sells some of the most amazing wooden toy building sets!  These old fashioned wooden toys harken back to the pioneer days of wooden cabins and farms with silos.
Roy Toy's products are very reminiscent of K'NEX's Lincoln Logs with one major difference – Roy Toys are manufactured in the U.S.A. while Lincoln Logs are manufactured in China.
Roy Toys are made with with hand cut pine logs (over 99% of which come from sustainably harvested wood) that have been stained only with a food safe non-toxic dye (the dye is allergen-free and contains no proteins from crustaceans, eggs, fish, milk, peanuts, soy, tree nuts or wheat).
The Earth Friendly Toy line that is also offered by Roy Toy is all natural and simply sanded to a finish, with no dyes at all.
Think all of this goodness in a child's toy has to come at a price?  You'd be surprised!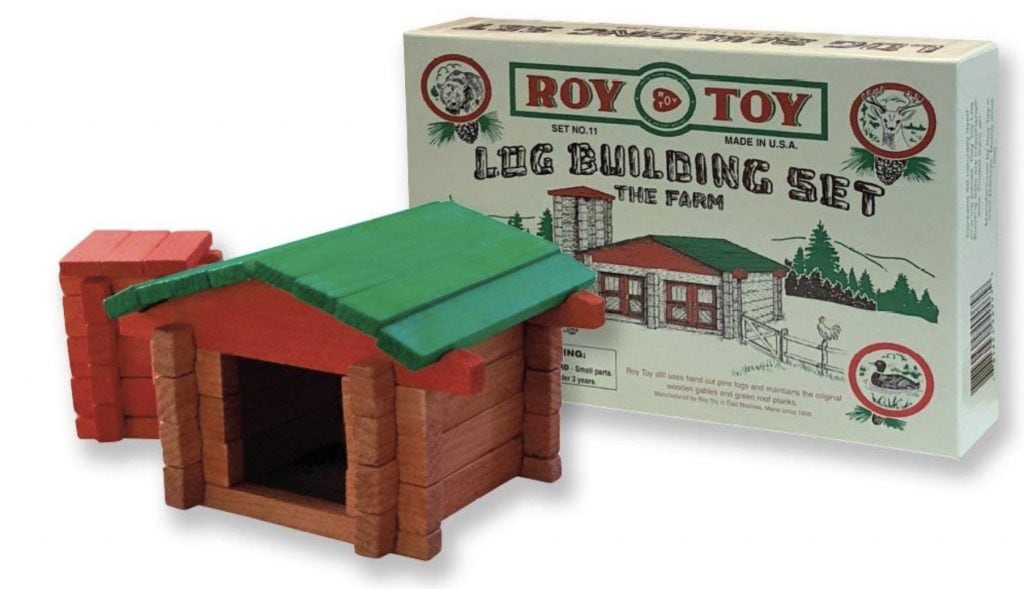 On Amazon, Roy Toy Building sets start for less than $7!
Larger sets are still really affordable, too.
If you're looking for a lead free wooden toy that will stimulate a child's imagination, the natural toys from  Roy Toy are simply great.
Get Green:  Roy Toys are made in the U.S., supporting a third generation family owned business.  The toys are not manufactured in China and then shipped to the U.S., resulting in negative environmental effects due to the transportation and shipment of the toys.
Roy Toy uses over 99% sustainably  harvested wood, not wood illegally cut down from rainforests which damages eco-systems and residents' way of life.
Be Well:  Children put everything in their mouth!  With these lead-free, non-toxic toys, you can rest easy knowing that there are no hidden chemical hazards.