Do you have a showerhead that's spritzing water at weird angles? Or maybe the water is barely coming out at all? Before you spend money on replacing a shower head or use chemical-based cleaners to do the job, just take a quick trip to your kitchen and grab some white distilled vinegar to take care of the problem.
Using vinegar to clean a shower head is a non-toxic way of removing build-up and mold. Vinegar's acetic acid will loosen up any dirt, grime and mineral deposits that might be making your shower head operate less efficiently than it should.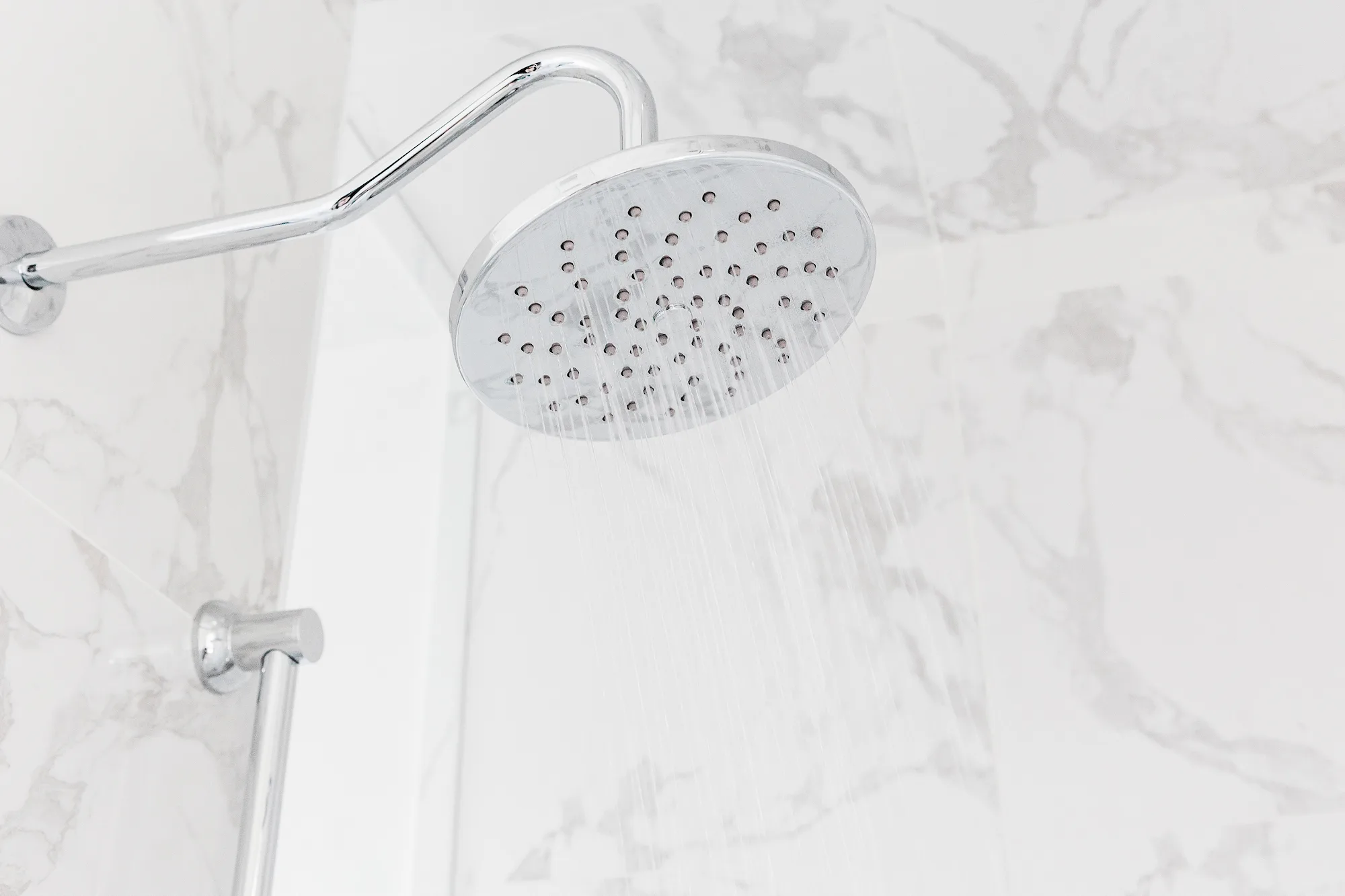 How to Clean a ShowerHead
Simply pour a cup or so of white distilled vinegar in a zip top bag. You could use other types of vinegar, too. Here's a helpful list of what kinds of vinegar to clean with.
Then place the bag around the shower head, making sure that the face of the showerhead is in the vinegar. Then tie with a rubber band around the fixture so that it stays on tight.
Wait at least an hour and then remove the bag. You can use a small toothbrush to brush away the loosened deposits or simply run the water to wash the gunk away.
Before you even think about going to the hardware store to buy a new shower head, try the cheap fix of using vinegar.
It can save you a lot of money. And no need to spend hours over the weekend switching out a new shower head.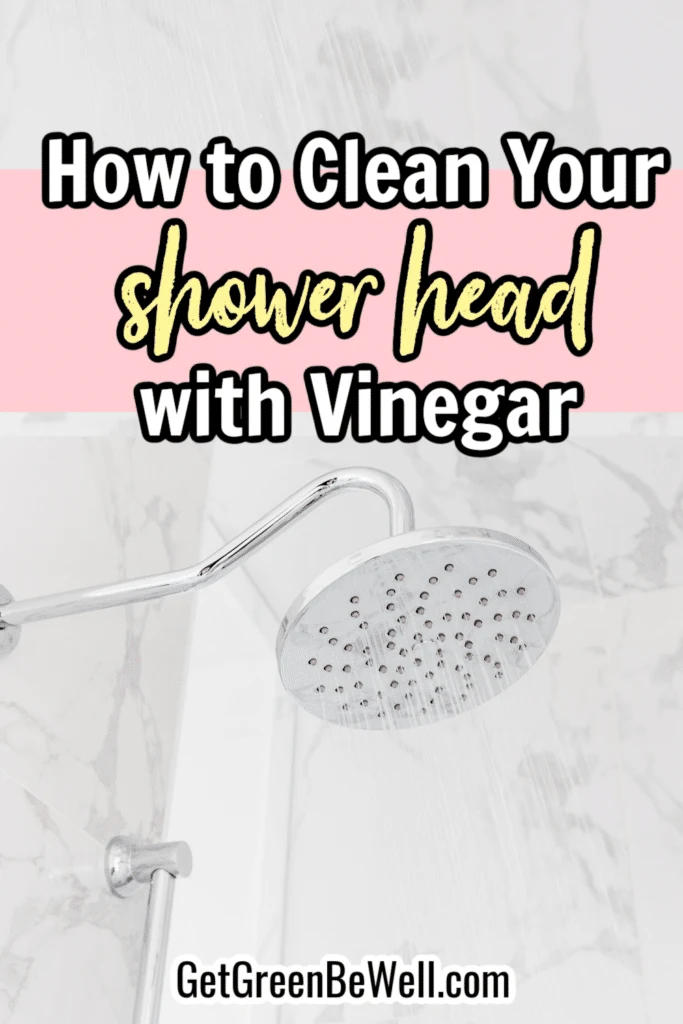 More Vinegar Hacks
Vinegar isn't just a super start for cleaning a showerhead. It's also great for cleaning toilets and killing weeds in your yard without chemicals.
And it works great to naturally remove rust stains in a bathtub.
And here's how to clean retainers with vinegar.
More Green Cleaning Tips