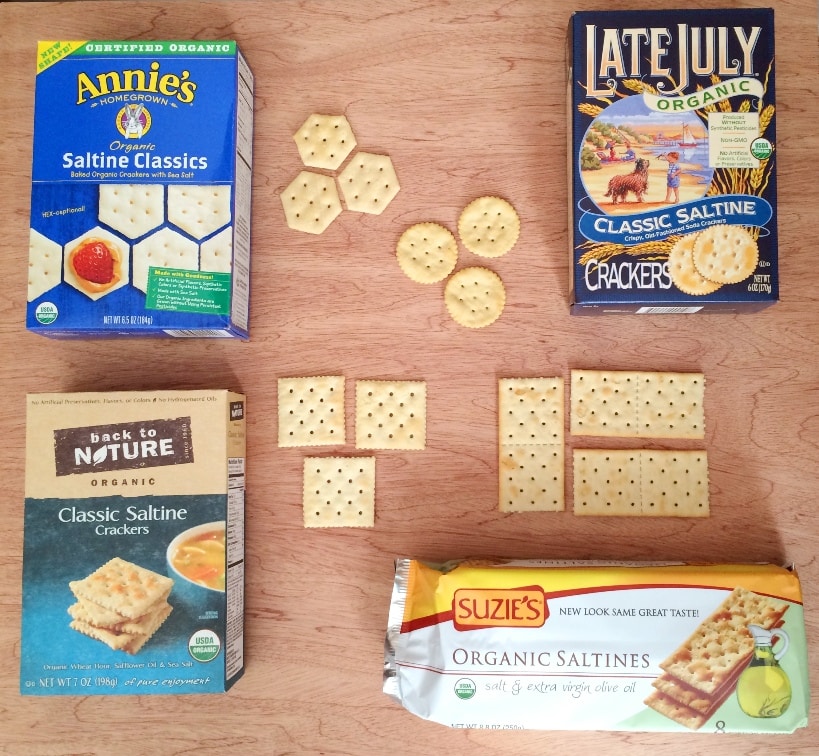 There's just something comforting about a hot bowl of soup and a crisp saltine cracker. We avoided crackers for a while because we didn't know of any great tasting organic varieties available. Then I ordered every brand that I could find on Vitacost.com (my go-to place for inexpensive organic foods), and I decided to put them all to a taste test to find the best tasting organic saltine cracker.
There were four brands available for less on Vitacost. All were certified organic and all were Non-GMO:
Annie's
Back to Nature
Late July
Suzie's
I ordered a box of each (Suzie's has a lot of different varieties, so we picked an original flavor for the taste test) and my husband and I put them to the test. We thought the same thing about each flavor. Two were big winners. Two were big fails.
Watch as I taste them for the first time on video, and let you know what my opinion is. Then buy a box or two for yourself, and cozy up with a warm bowl of soup and the familiar taste of saltine crackers.
If you use my Vitacost.com affiliate link above, you'll get $10 off of your next $30 purchase. Sign up for Ebates first and you'll save even more on your order when you purchase through the Ebates site (and you'll get a $10 gift card!) Both of these sites will send me a bit of money to help support GetGreenBeWell.com at no cost to you.
Pin It!!
What crackers do you love? Any brands we missed??