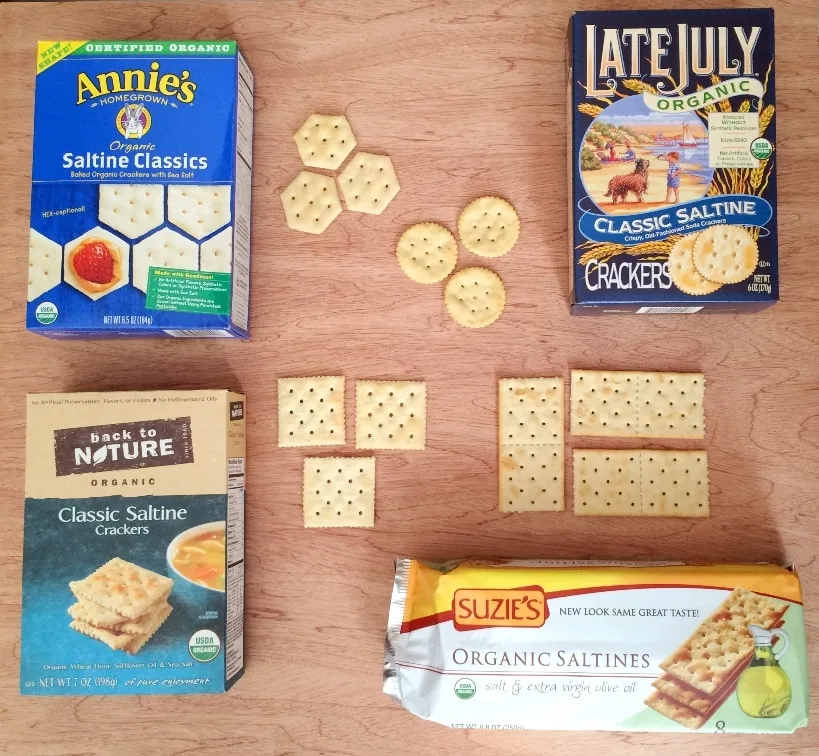 There's just something comforting about a hot bowl of soup and a crisp saltine cracker. But most saltines in the grocery store aren't exactly organic.
So I did some research of what kinds of organic saltine crackers there were. Surprisingly, there are quite a few that are certified USDA Organic and Non-GMO. Here's what my husband and I thought about each brand. Turns out, we both loved the same two brands and didn't like the other two brands.
While I've added in links to Amazon below, keep in mind these crackers are much cheaper to find in your local store.
---
Annie's Saltine Crackers
This saltine cracker is among my favorites. One year, Annie's Saltine Crackers were on sale on Vitacost for super cheap. I bought 36 boxes. No joke. We had enough saltines to last us for 7 months. And we enjoyed every single box.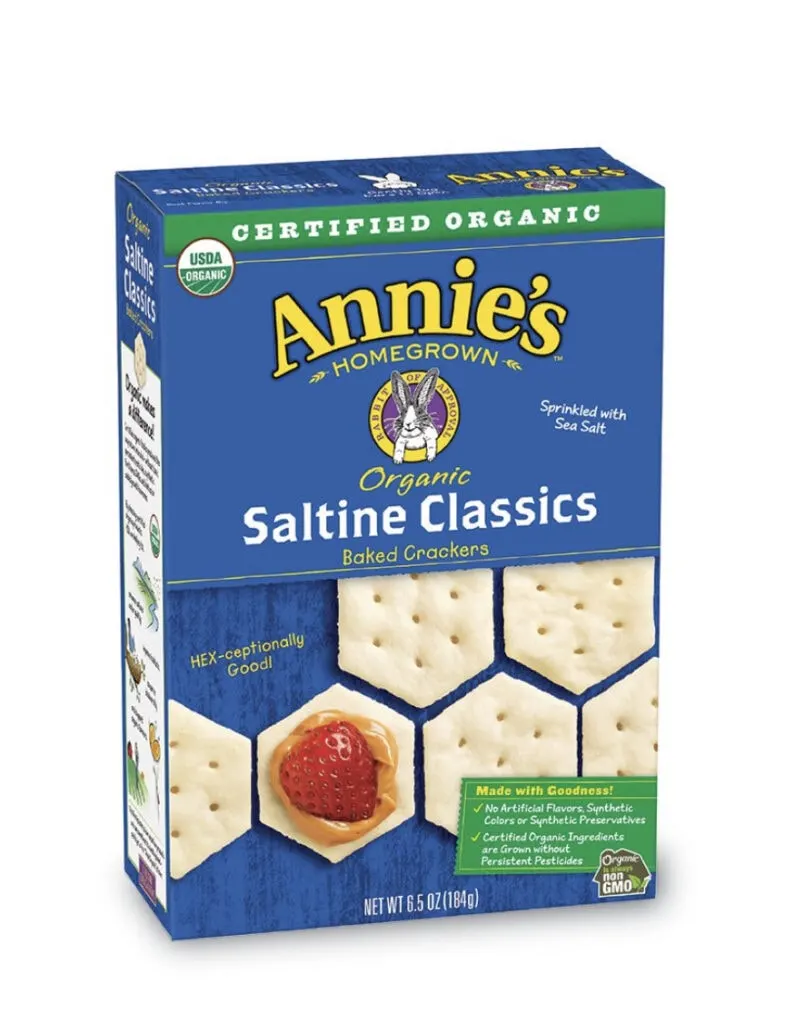 Pros:
Buttery
Rich Flavor
Salty
Sturdy for Dips
Unique Shape
---
Suzie's Organic Saltines
This was the second organic saltine brand that both my husband and I really loved. It's nice that you have smaller serving packages so that the crackers don't go stale.
They're so good that they've been included in the Love With Food snack subscription box. It's among the best healthy subscription boxes!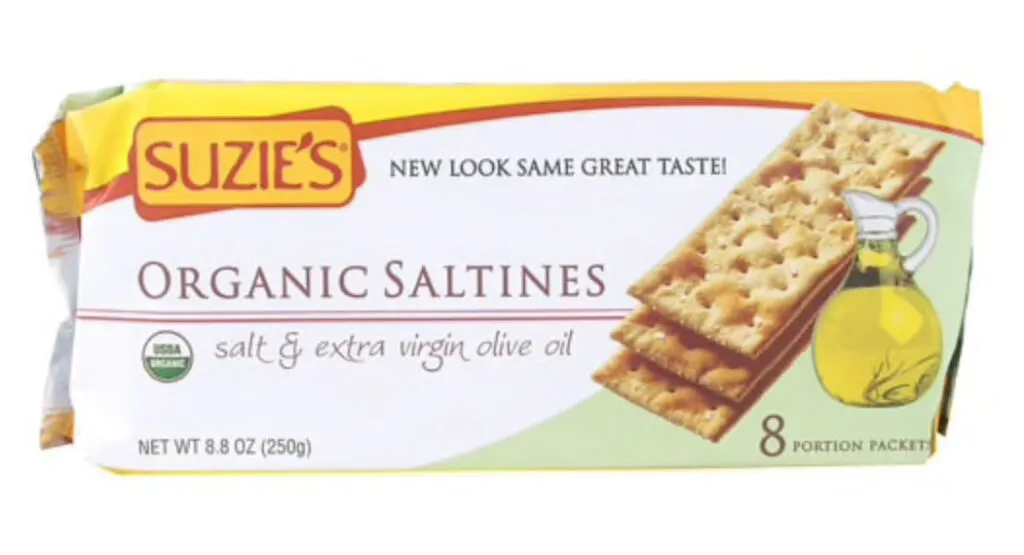 Pros:
More Traditional Saltine Shape
Made with Olive Oil
Portion Controlled Packets Individually Sealed for Freshness
Crunchy
Come in different flavors, such as Rosemary and Sesame
---
Back to Nature Organic Saltine
These crackers were among the easiest to find in major grocery retailers. The packaging has since changed on the Back to Nature crackers since I tried them.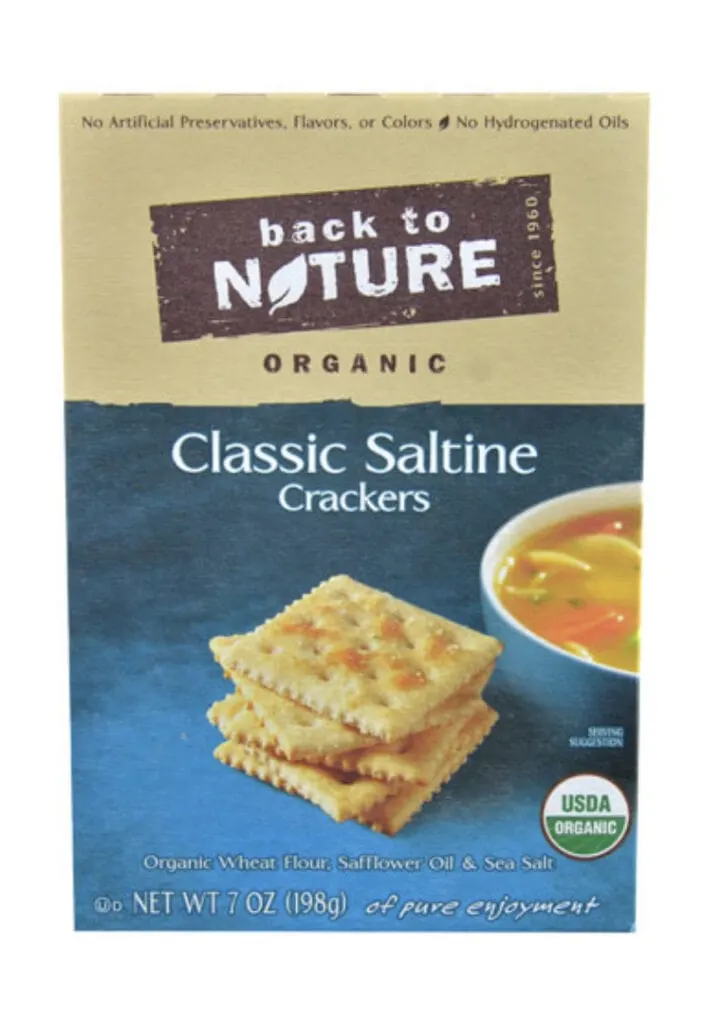 Pros:
Smaller Sizes
Easier to find in stores
Cons:
---
Late July
These Late July saltine crackers were among our least favorite. I don't know if seeing the circle shape that looks like a Ritz cracker makes me think it was going to be buttery and rich, but then it's not and it messes with your mind 😉
Their packaging has also changed since my first review.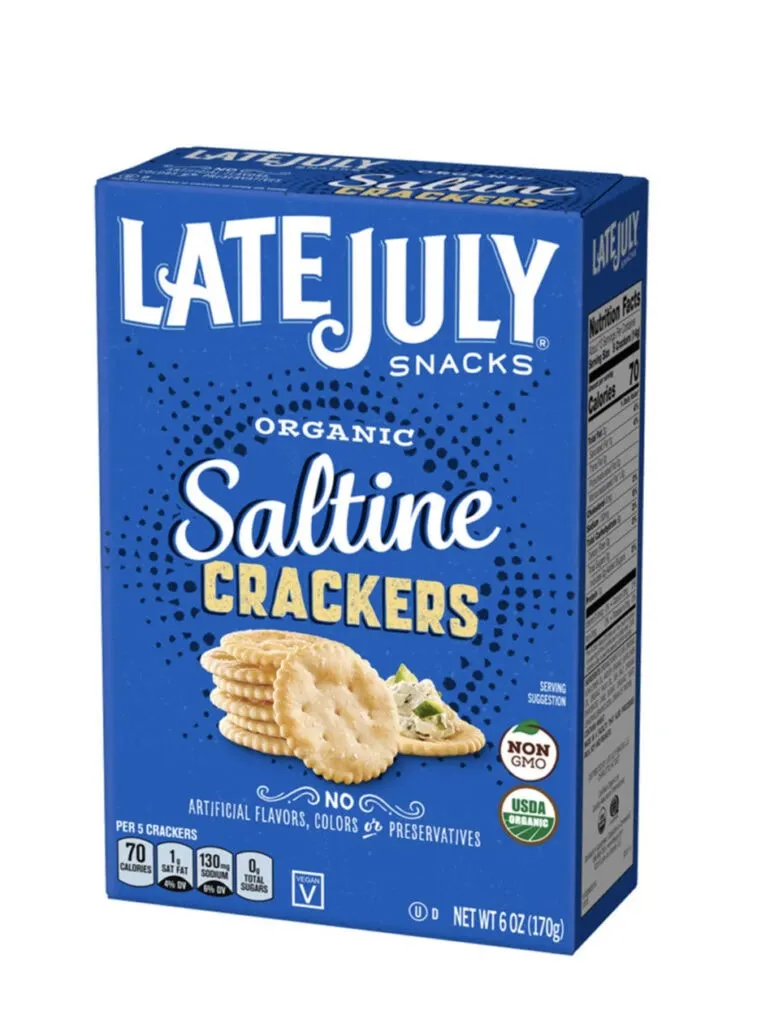 Pros:
Cons:
Not great taste
Harder to find in stores
---
I tasted all of these in a live taste test for my YouTube channel. See all of the brands in the video below.
What crackers do you love? Any brands we missed??
Also check out my black bean pasta review. And our taste test of Goodbelly Probiotic Drinks.
Do you know about these healthier s'mores ingredients? They're so yummy!
And check out the 4 drinks that should always be in your refrigerator.