S'mores are a classic campfire and summertime favorite that have been popular for generations. However, the ingredients in many smores kit choices these days seem to be questionable.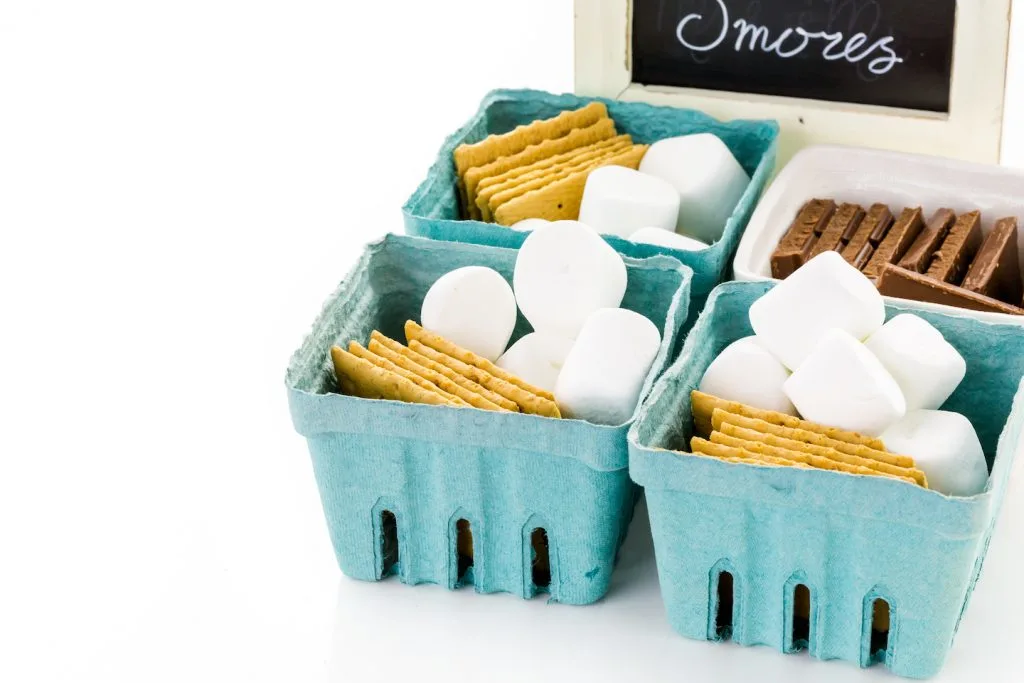 Modern day processed foods means that the foods you choose for your smores kit might be filled with unnecessary chemical-based ingredients that aren't necessary for the gooey indulgence we all love to enjoy around a campfire.
But there's no need to say goodbye to these fan favorite desserts (whether you make smores at home in the oven or bake smores or bring a smores kit to your camping site).
Just try out these s'mores kit ingredients that are more natural without all of the guilt (okay, not as much guilt…)!
Organic Smores Kit Ingredients
Gooey Marshmallows
It's not s'mores unless you have a melted marshmallow!!
We've all wondered what marshmallows are made of, right?!? Nothing in nature even vaguely represents a white squishy ball that seems to stick to everything and tastes so sweet!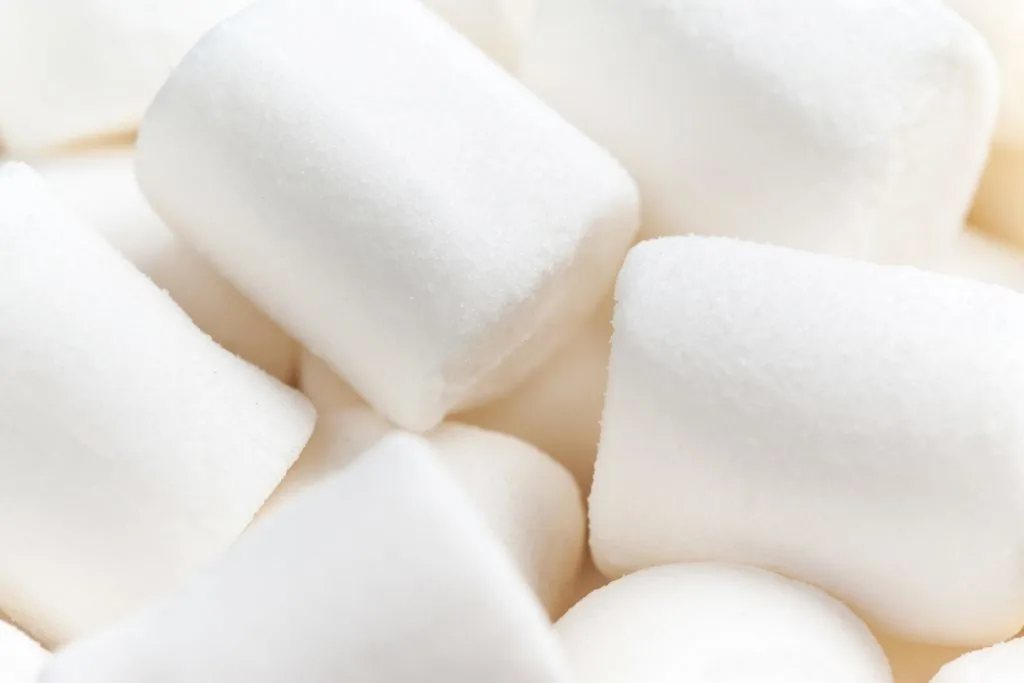 So, can marshmallows be healthy? Well, kind of. The marshmallows that you usually find in the grocery store contain corn syrup, modified food starch, artificial flavor, tetrasodium pyrophosphate and artificial color.
Why not choose something made with ingredients you know and aren't afraid of, instead?
Our favorites are Dandies marshmallows. We don't notice any different taste (well, maybe they taste better and not as artificial!) and they're great for melting. These marshmallows are Non-GMO certified and made from tapioca syrup, sugar, natural vanilla and more.
These Vegan marshmallows can also be found on Vitacost.com (be sure to login to Rakuten first for extra savings).
Or try your hand at making your own marshmallows, so you can control the ingredients. Try out this recipe from Wellness Mama that contains – surprisingly – probiotics.
Graham Crackers or Cookies for a Perfect Smores Kit
The classic s'mores is sandwiched in between two graham crackers. The good news is there are lots of better-for-you graham crackers with wholesome ingredients and no artificial anything.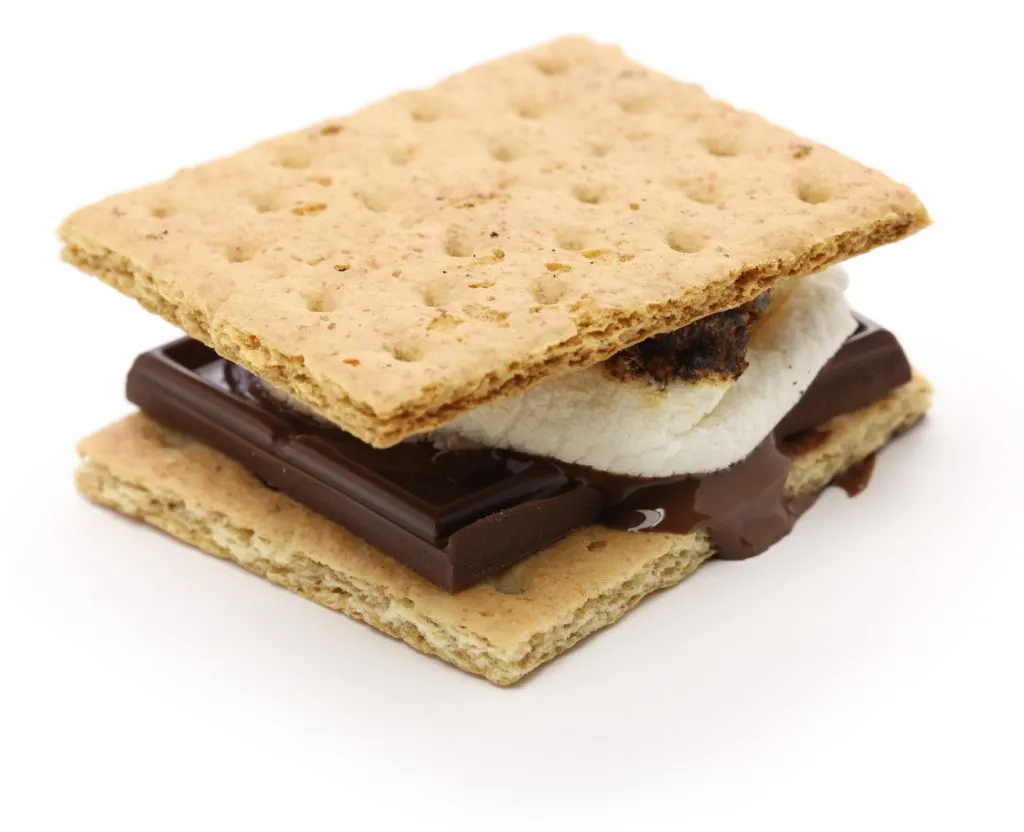 Best Crackers for S'mores
Mix Up Your S'mores With Cookies Instead!
We actually love making smores with cookies instead of graham crackers! It adds a different flavor – and cookies don't break as easily as graham crackers do when transporting them.
Chocolate chip cookies are our favorite (the add even more chocolate to the s'more!), but consider peanut butter cookies or shortbread cookies, too. And chocolate sandwich cookies make excellent s'mores at home or camping.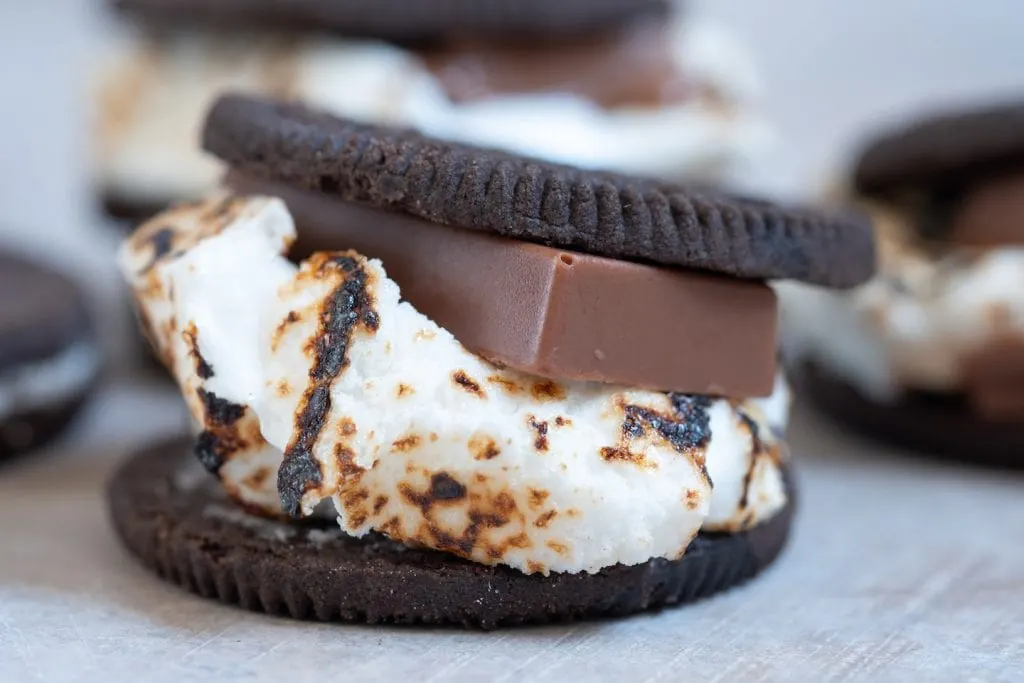 Sweet Chocolate for the Perfect S'mores!
There are so many different types of organic chocolate bars available that it's hard to pick just one. And chances are, you can find a variety of chocolate at any of the places where you buy groceries.
Whether you choose organic chocolate, or Fair Trade chocolate, or just a chocolate bar without questionable ingredients, pick one that fits your needs. They'll all be yummy!
Why not try some gourmet chocolate candy options, too? Use a Justin's Organic Milk Chocolate Peanut Butter Cup to add a different flavor profile. Or consider chocolate mint patties for a cool s'more. (I've had these Heavenly Organics chocolate mint honey patties and they are insanely good!)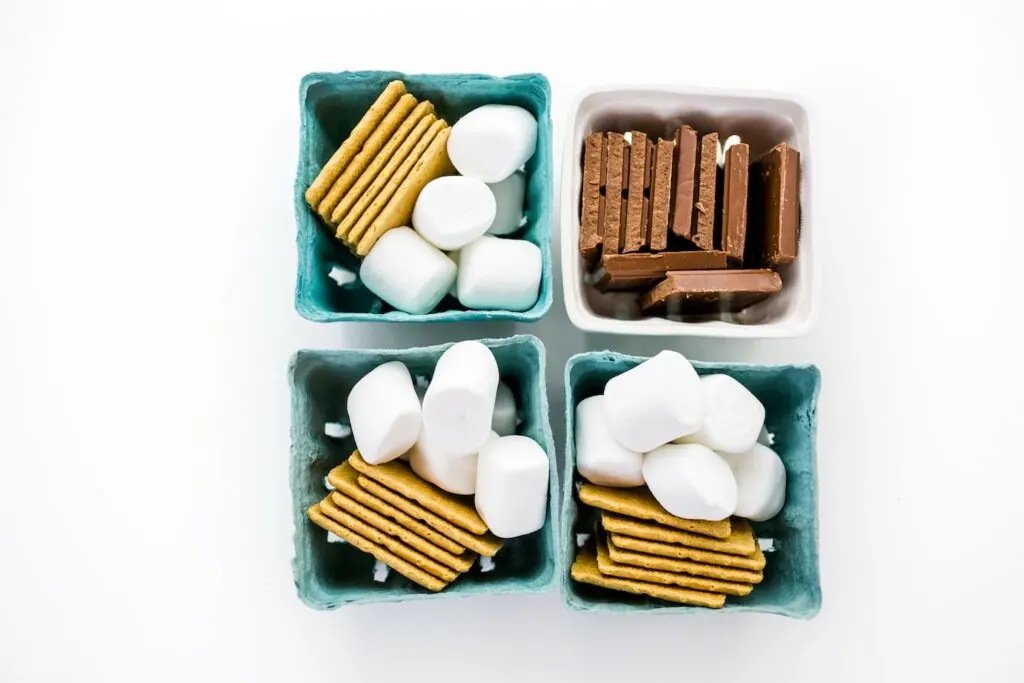 Mix Things Up with Peanut Butter
It's a fun idea to spread some peanut butter, organic hazelnut butter, or almond butter on the graham cracker first before adding the marshmallow and chocolate.
There are plenty of delicious all natural spreads, including many organic store varieties. Here's a great organic peanut butter available on Amazon.
Seriously, look in the nut butter aisle and you'll be really surprised at what options there are!
Smores Sticks
I usually buy my s'mores sticks at Target or Dollar Tree when they have them available. They're cheap and quite honestly they don't last long.
Which makes these smores sticks a great value. And you don't have to time your purchase when the camping supplies just happen to be for sale – you can buy them year round.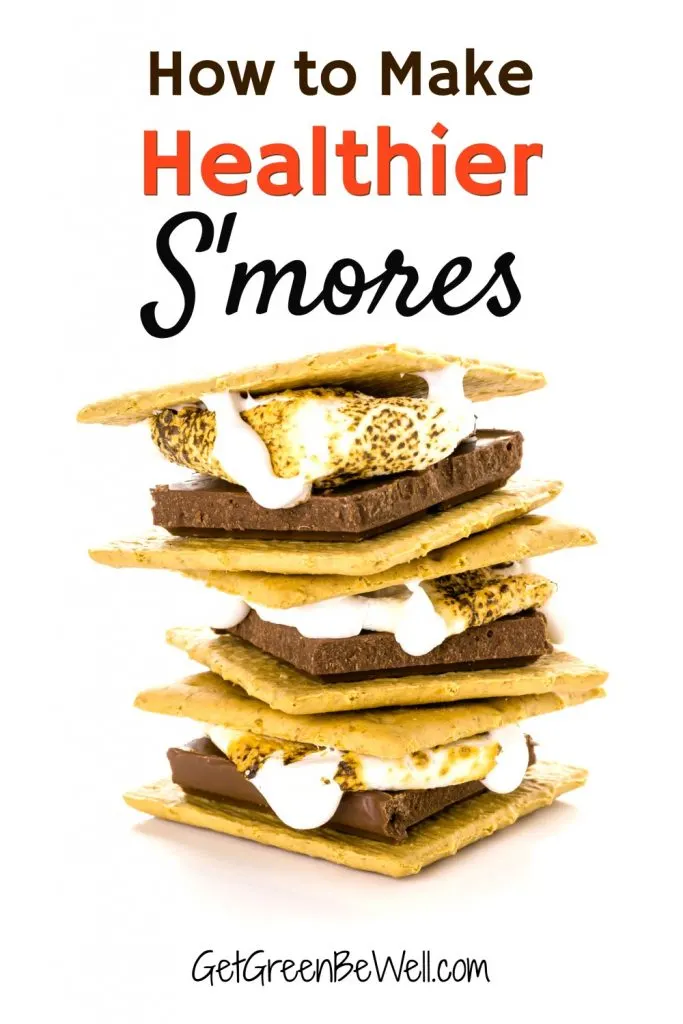 Smores Maker
I love making smores by a fire pit and on a campfire. But maybe you're not camping anytime soon. Or want to enjoy some s'mores more often at home. Then check out this electric smores maker which is ingenious!
Making solar oven s'mores is easy, too! You can harness the power of the sun during the day to quickly make these delicious treats with no electricity or campfire needed. Check out how to make solar oven smores.