I crave chocolate in the morning. Am I the only one?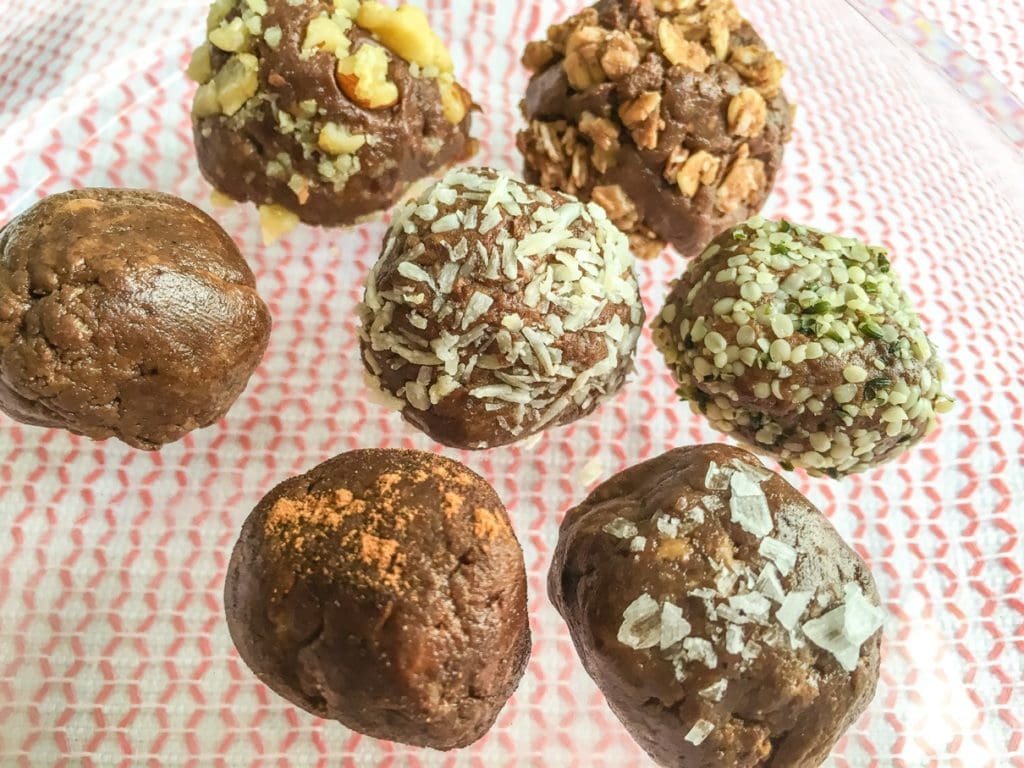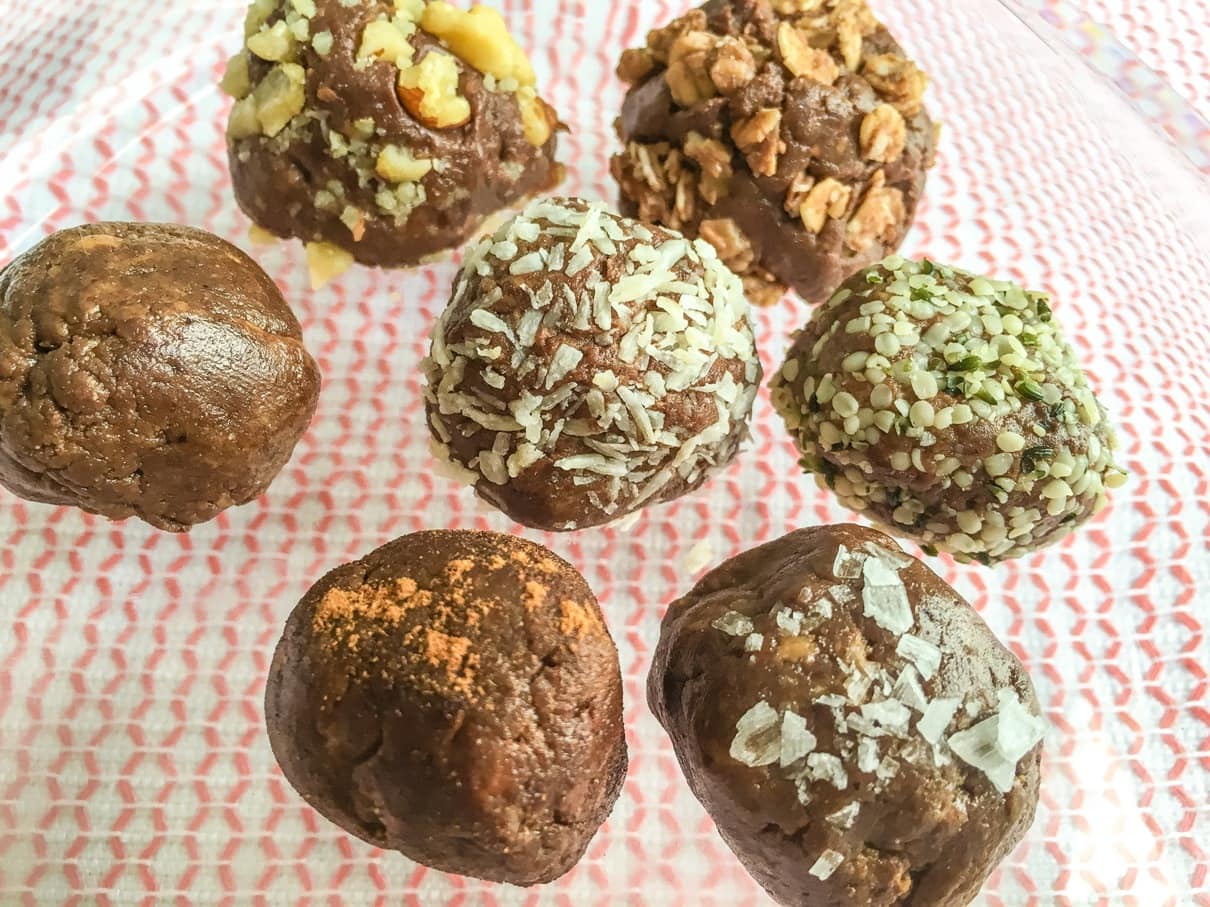 Honestly, I usually start my day with a cookie or a piece of chocolate. I just can't help it. As much as I try to eat more sensible foods to start my day, my desire for chocolate always wins out.
So when I thought about making chocolate truffles – especially some packed with protein and other good-for-you wholesome ingredients – I got really excited.
Did you know that protein powders can be used in food recipes other than smoothies? It's kind of like substituting cocoa powder with a better-for-you food (if you use the chocolate kinds – my favorite!). Of course, you can add other flavors (such as vanilla, etc.) accordingly. Just imagine all of the nutrients packed in a protein powder. Now imagine adding those diverse protein sources to the foods and recipes that you love making. Win-win!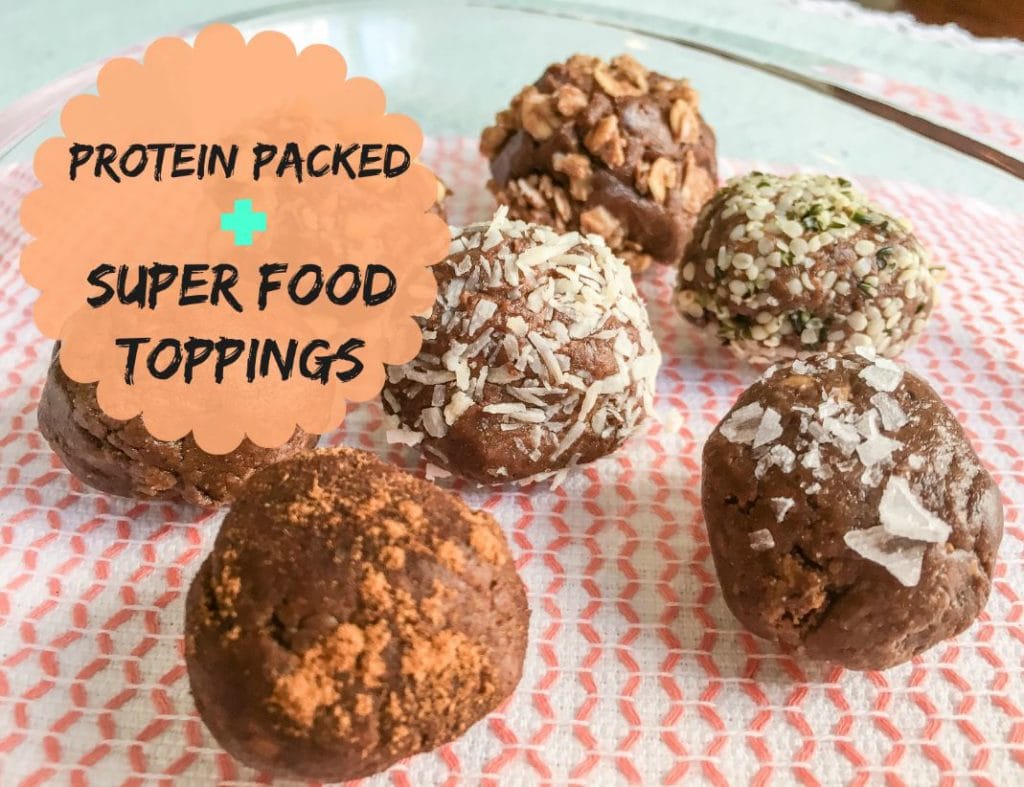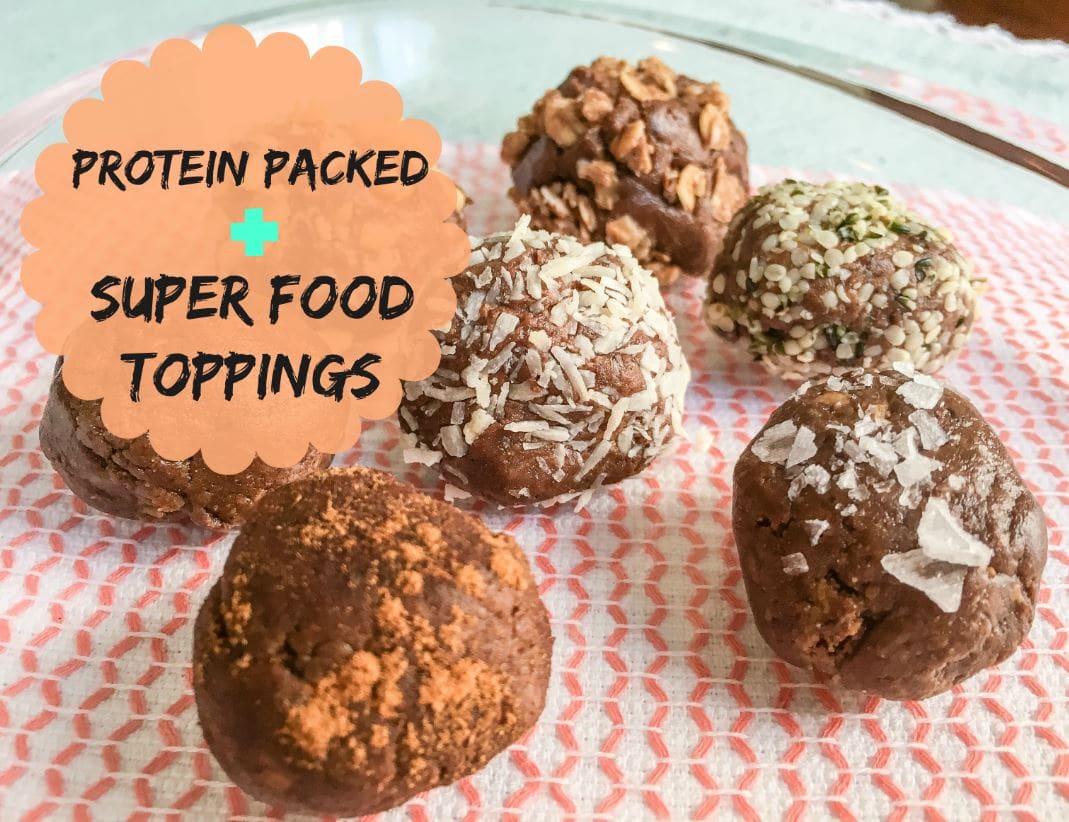 I'm a lazy cook. So this 3-ingredient recipe is perfect for me.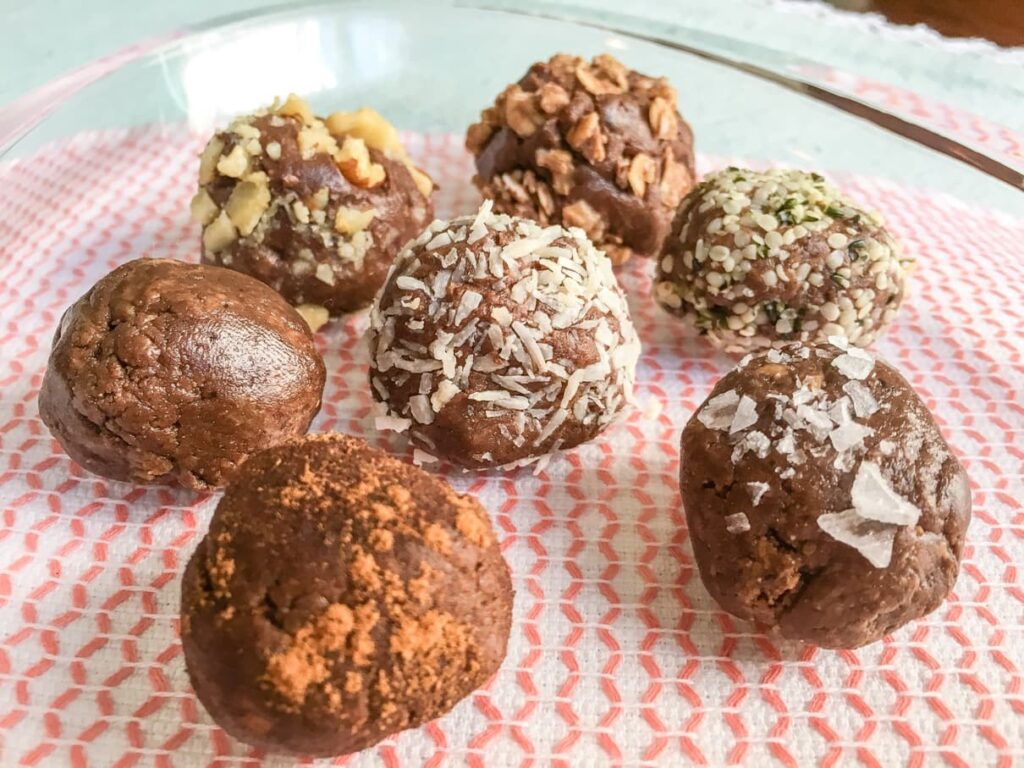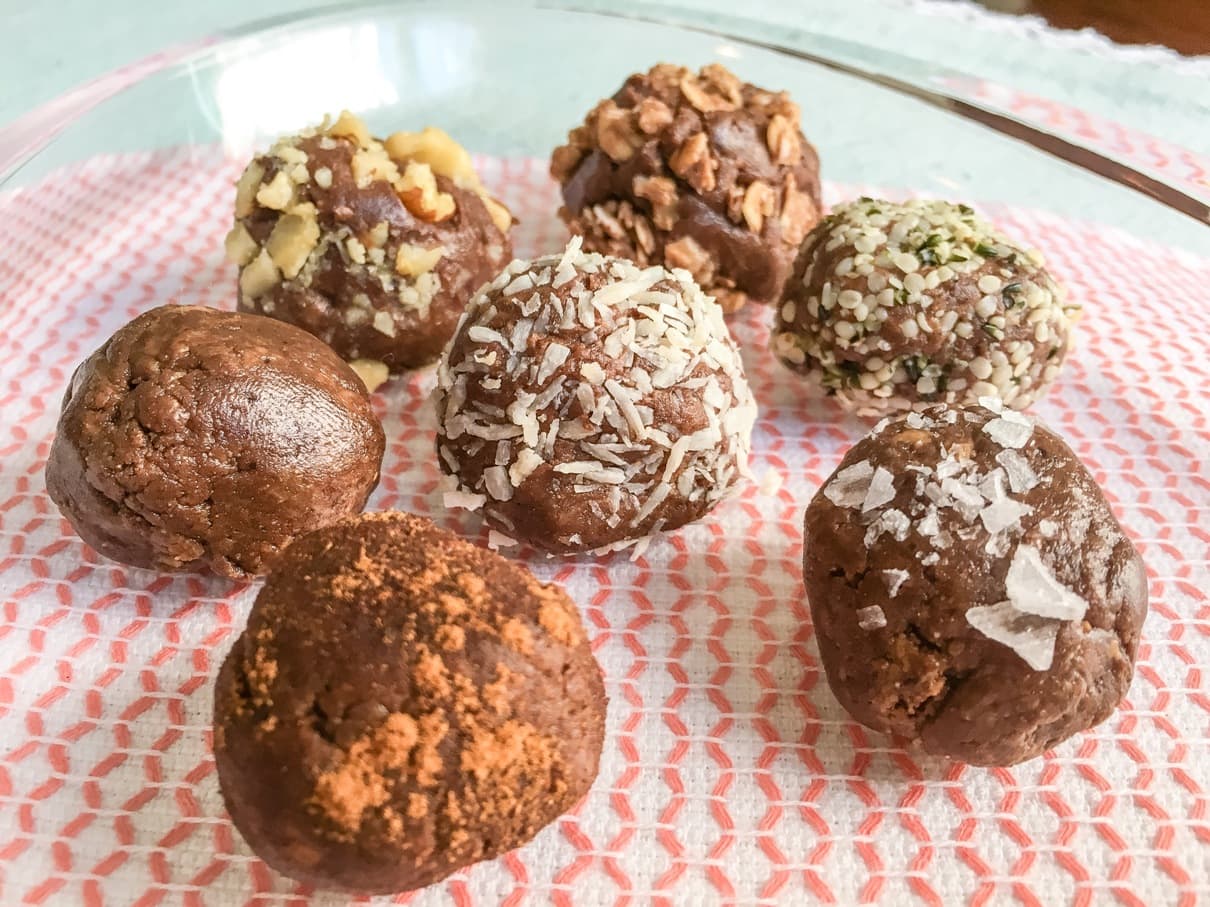 These protein packed Chocolate Breakfast Truffles were so good that I couldn't help eating one in the middle of my recipe. They make about 8 truffles (1 inch balls), but I only show seven. I do crave chocolate, don't ya know?!?…….
Chocolate Breakfast Truffles
1/4 cup nut butter (I used almond butter)
2 Tbsp. maple syrup (adjust to taste, you can use less) (honey or agave are alternatives, too)
1/4 cup organic protein powder, chocolate flavor
1/4 tsp. cinnamon (optional)
Truffle Toppings
Choose good-for-you ingredients such as coconut, chopped nuts, chia seeds, hemp seeds, cinnamon, granola, chopped dried fruits or flakes of sea salt.
***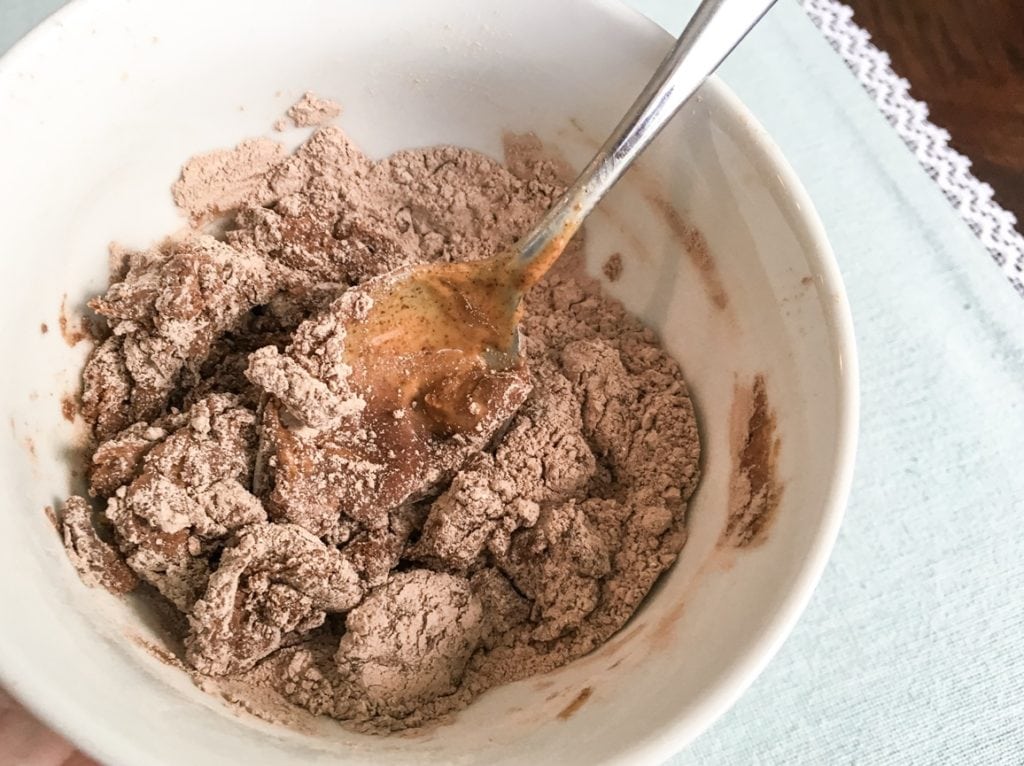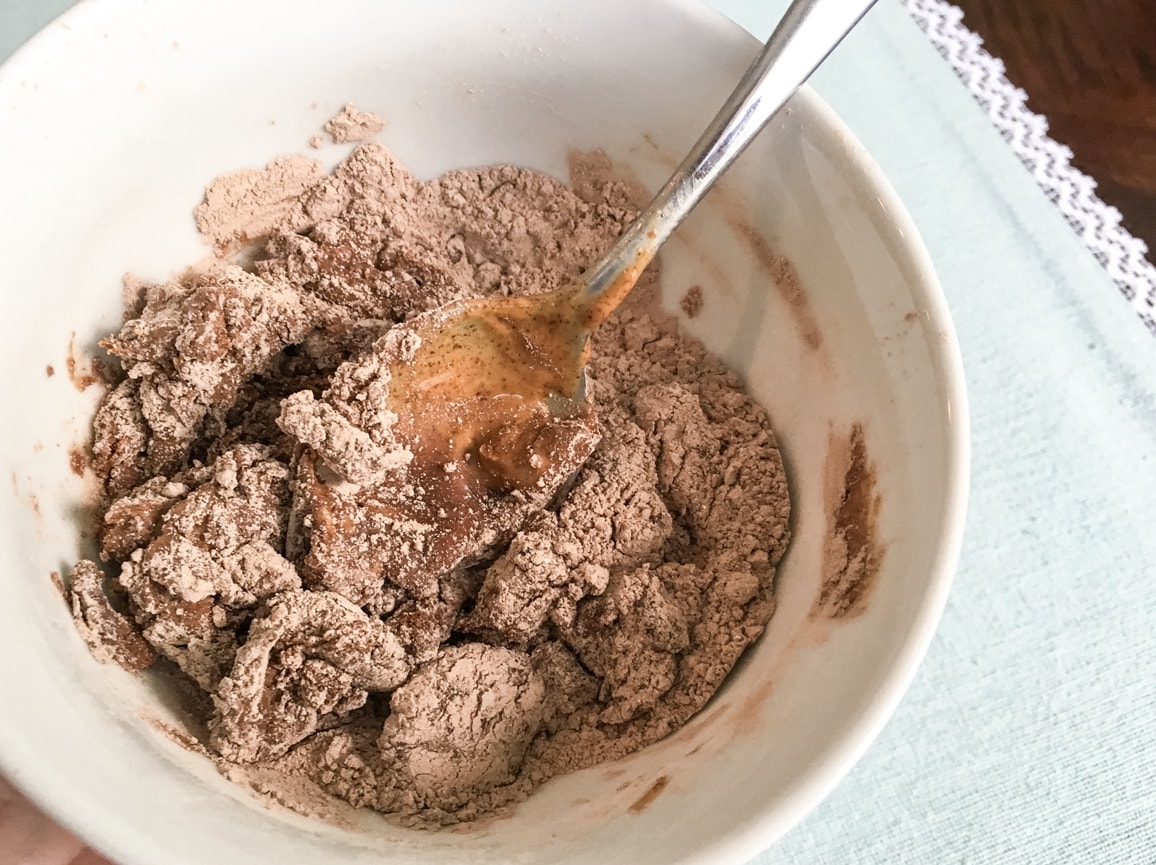 Blend all ingredients together until combined.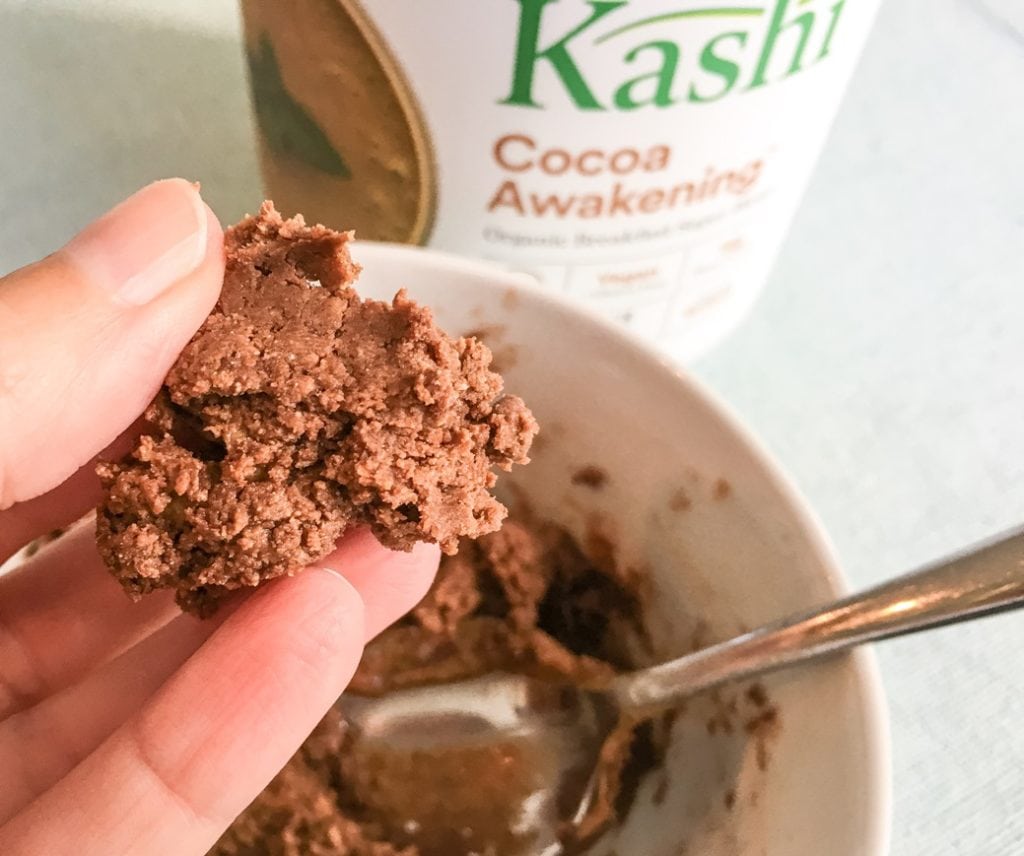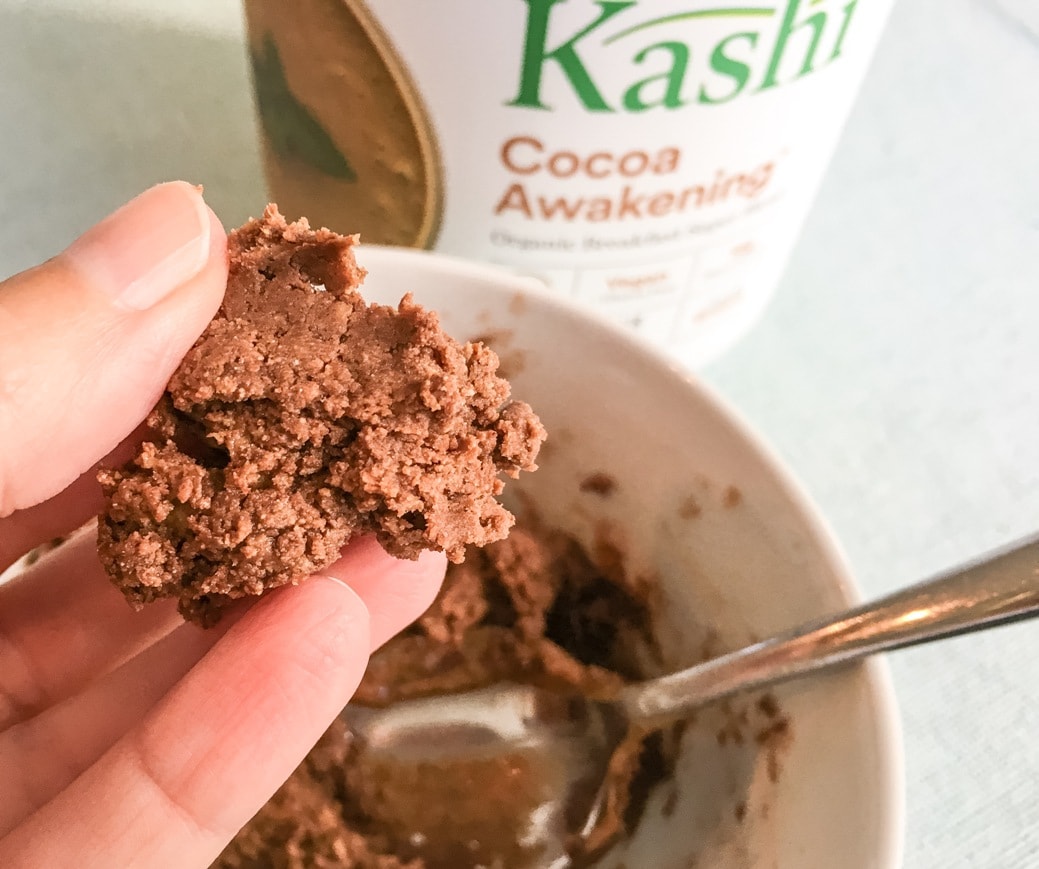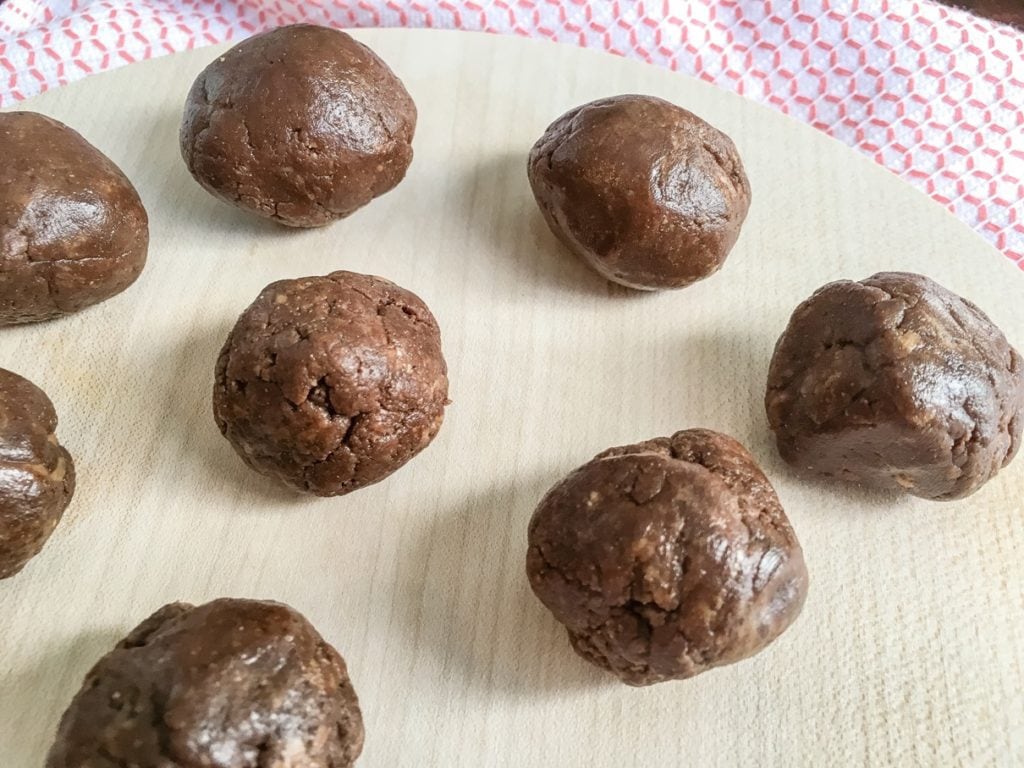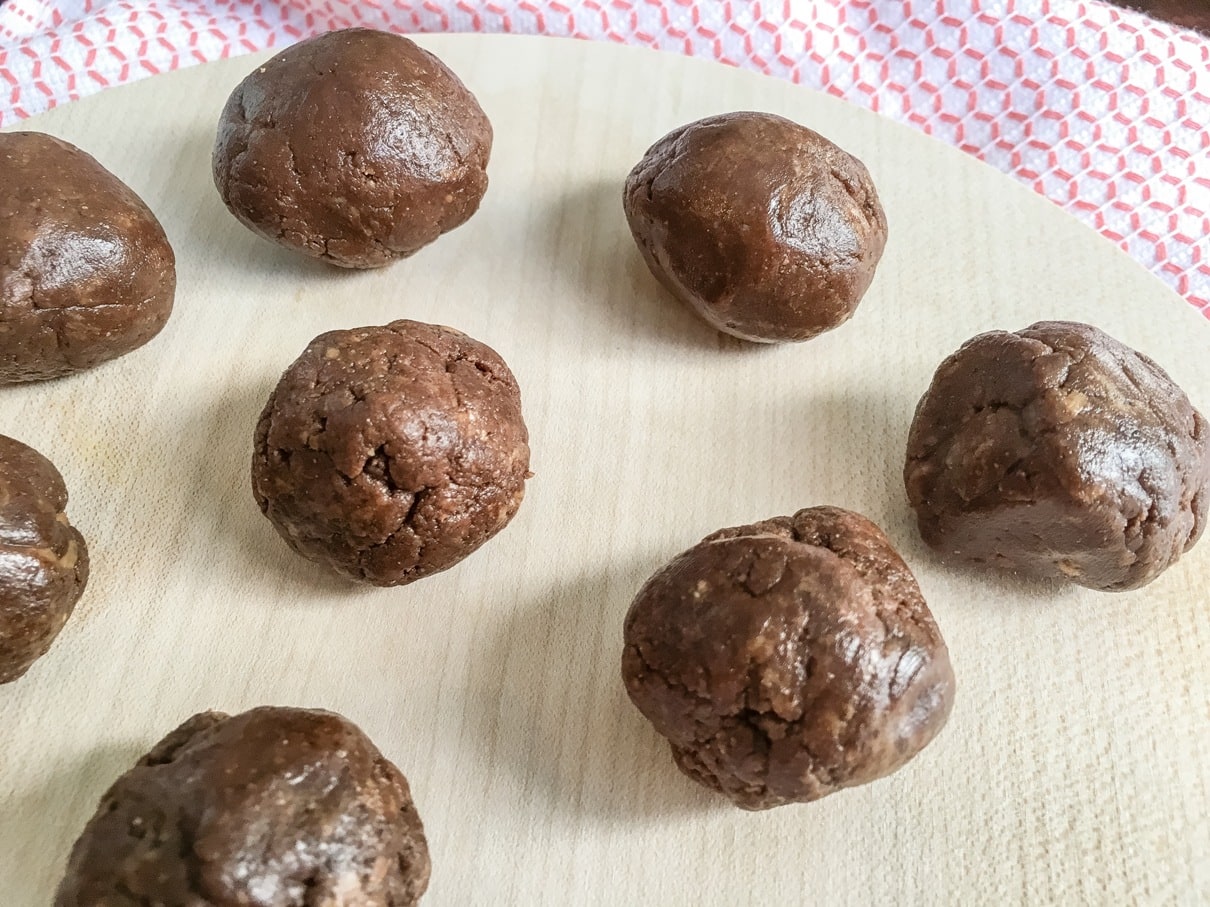 Roll approximately one teaspoon of mixture together in your palms to make a 1-inch ball.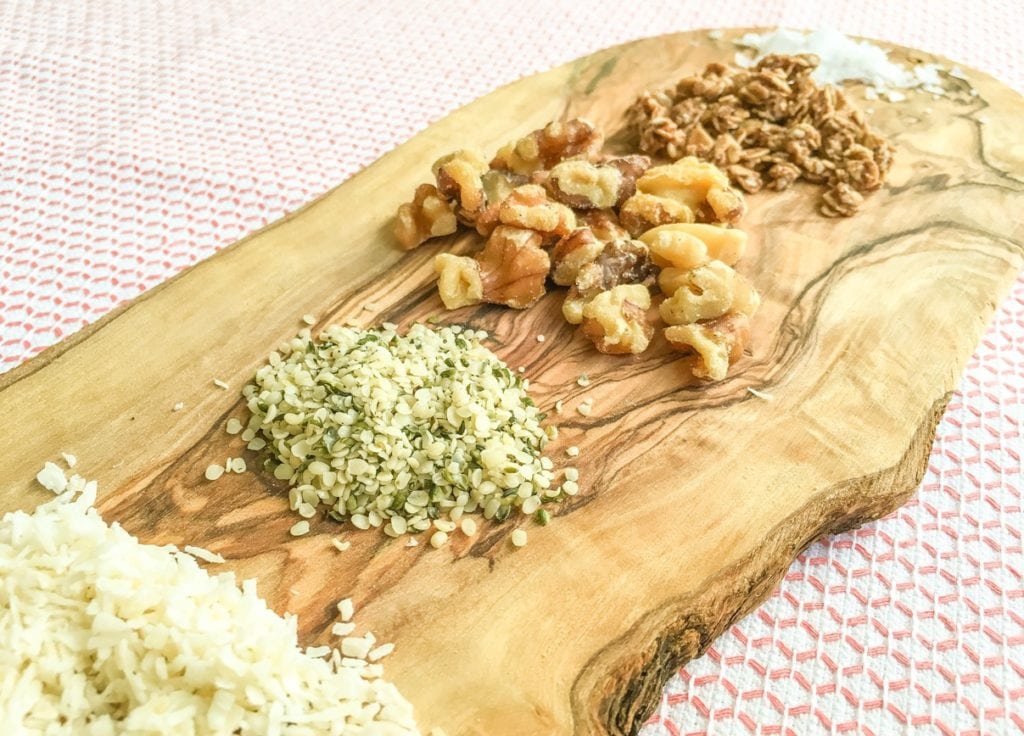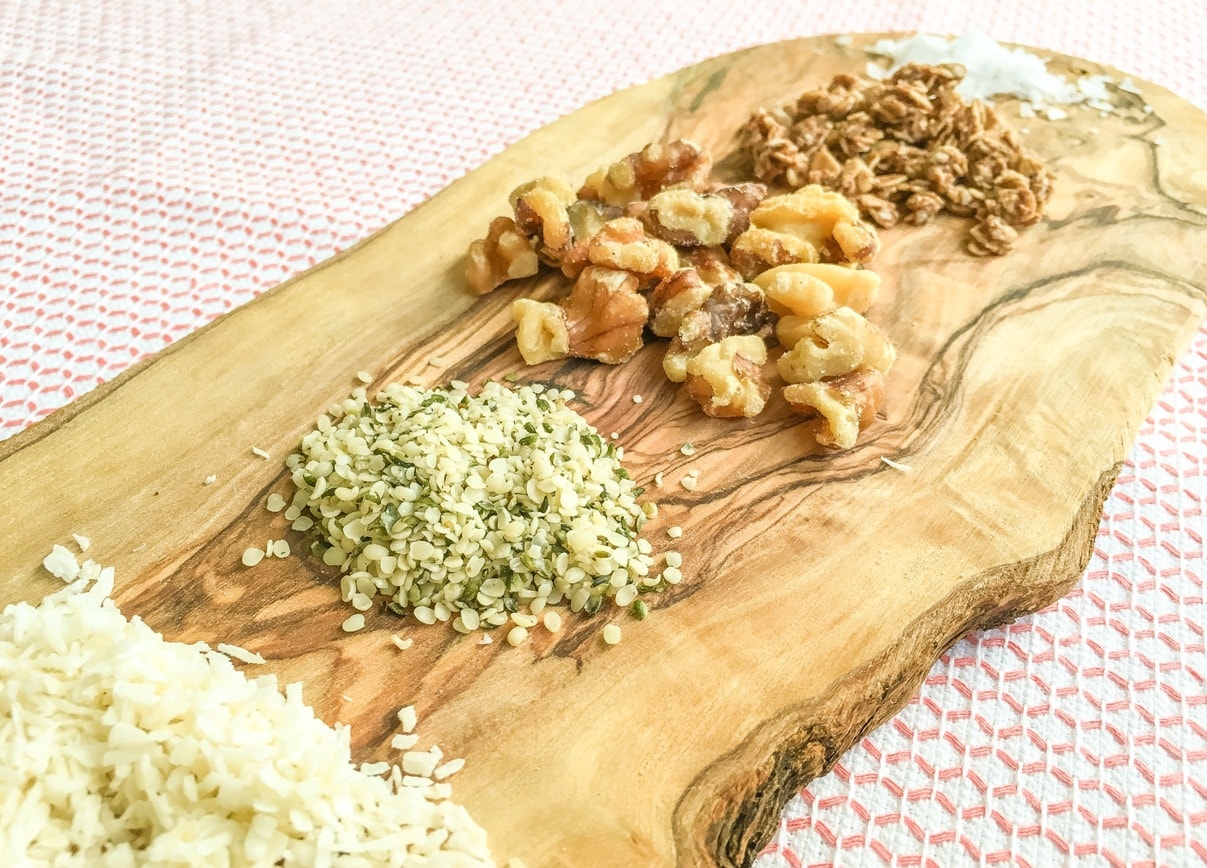 Roll in toppings if you'd like. Refrigerate unused portions.
Share & Pin It!

___
Yeah, it really is that easy. And that good. These Chocolate Breakfast Truffles are ideal for on-the-go breakfasts or even snacking.