Have a white plastic vinyl fence that is dirty, moldy or covered with mildew? Then you're likely wondering how to clean a vinyl fence!
We all end up having this problem when you own a vinyl fence – and it doesn't help matters that they are usually white and show dirt so easily!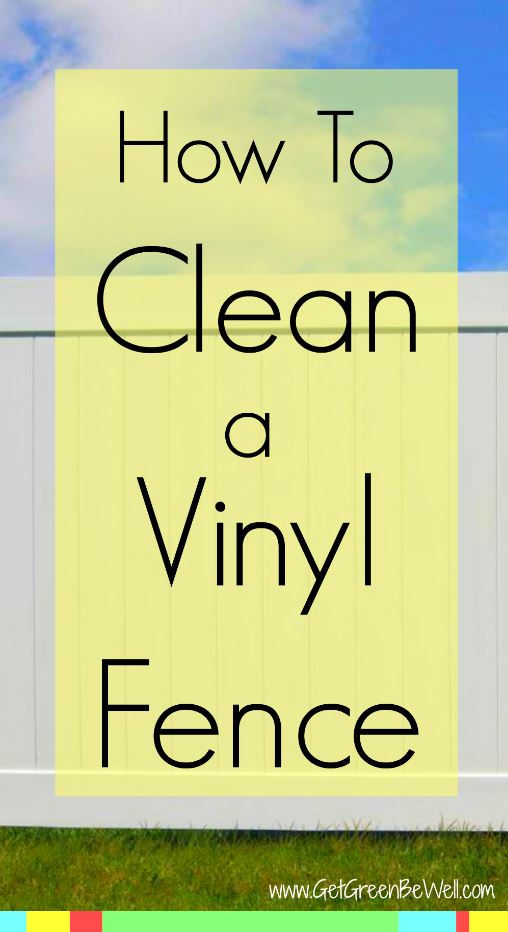 Cleaning a white vinyl fence can be easy, cheap and it just takes a few minutes. So there's no need to keep putting it off!
Exposed to the outdoor elements every day, all day, your vinyl fence WILL get dirty, no way around it.
Cleaning a vinyl fence regularly with routine maintenance will keep your white fence from becoming gray with dirt and dust, or spotted with green from mold and mildew.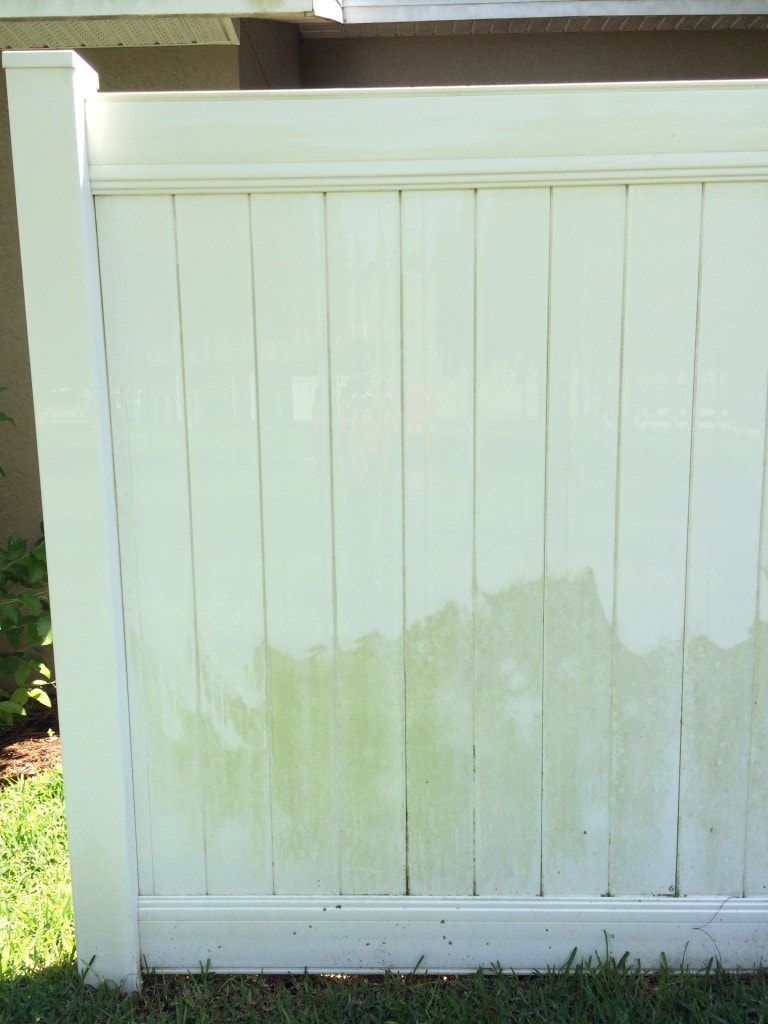 Cleaning With Vinegar
The good news? All it takes to clean a vinyl fence is something you've already got in your home – vinegar.
Not every type of vinegar is suitable for green cleaning, though. You've got to make sure you know what type of vinegar to clean with.
But once you get the right type of vinegar, you can clean SO MANY THINGS with the kitchen ingredient! In addition to this Vinyl Fence Cleaner, you can also use vinegar to make:
Planning on using lots of vinegar to clean? Just get the big bottles of vinegar for a few bucks like this one. They're more economical than buying 16 oz. bottles at the grocery store.
Now, I've seen those bottles of outdoor fence cleaners at the garden center checkouts of big box stores. They are in the aisles of chemical-based cleaners that are designed to help make your life easier, but only drain your wallet of money. If you could use a natural product that worked just as well for less money, would you?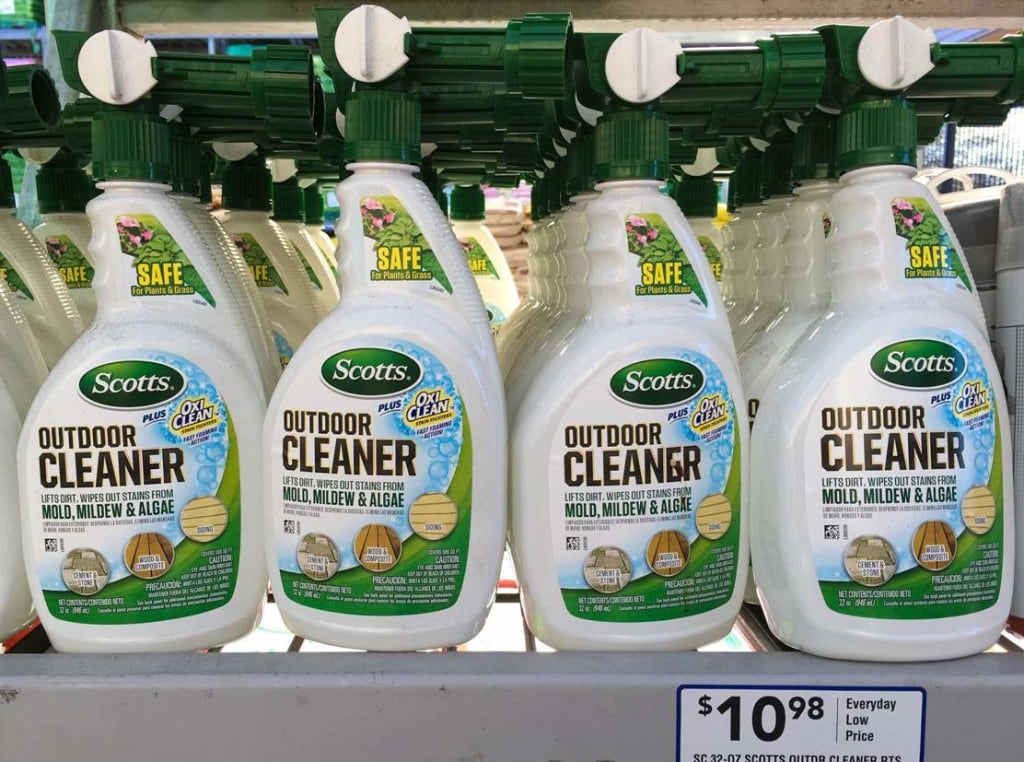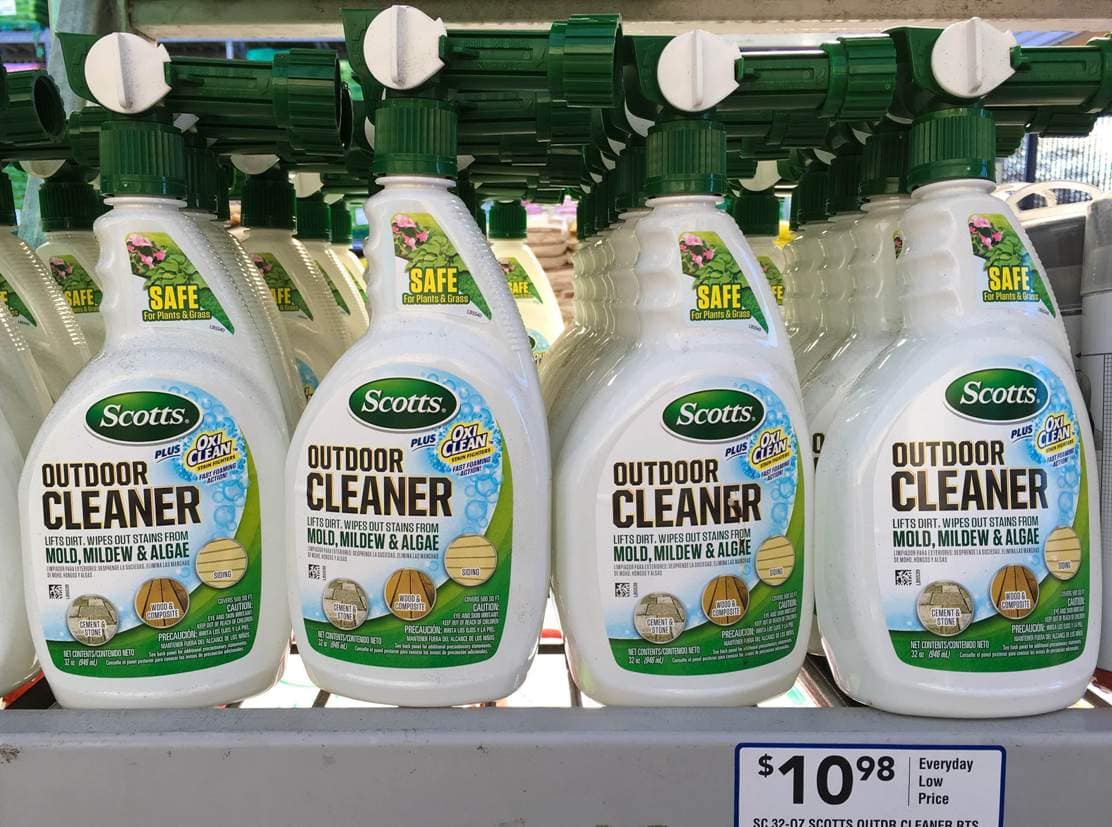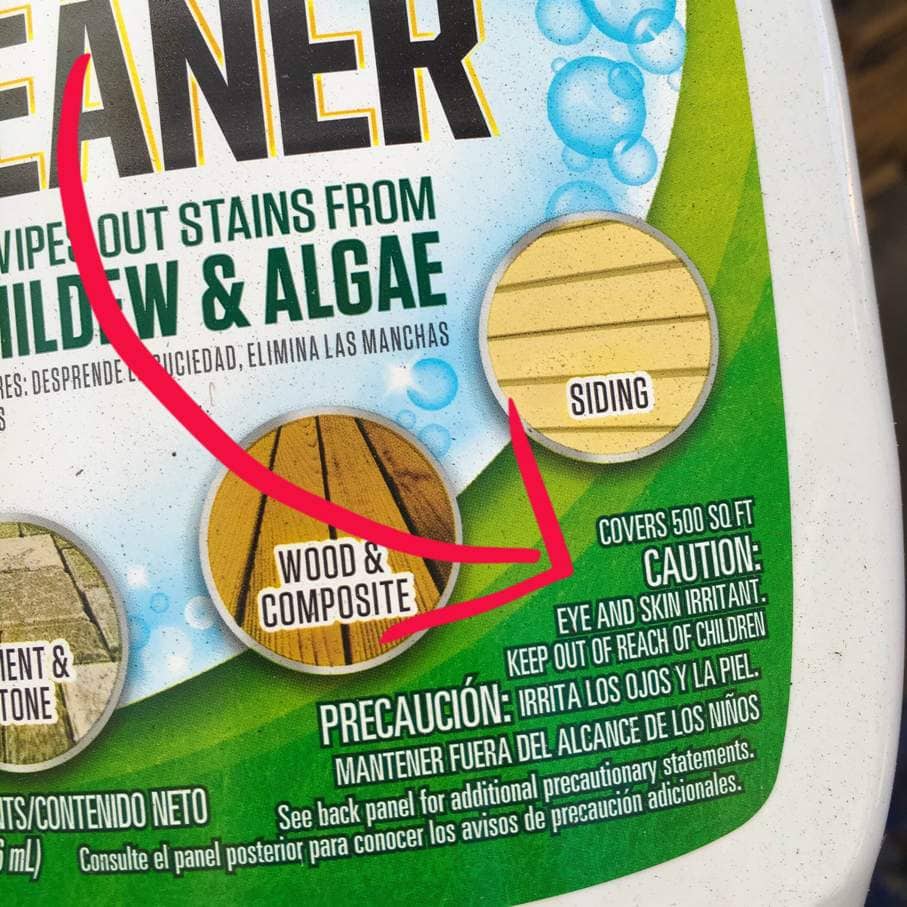 I don't think you should have to spend a lot of money, and use a product with lots of warnings, if there is a natural alternative that works just as well for less money. Do you?
DIY Vinyl Fence Cleaner
I want you to save money and help you clean without worry. Make your own vinyl fence cleaner with these simple steps:
Add about 1/2 – 1 cup of white vinegar to about 1-2 gallons of water. The amounts are variable. You can't get it wrong. It depends on how much cleaning power you need (for example, caked on dirt from 10 years is a bit harder to remove than dust from one year) and how much of the vinegar smell you can tolerate. So don't worry about getting exact amounts. (Some readers have added a little bit of dish soap to their solution for extra cleaning or used a Mr. Clean Magic Eraser to wipe away dirt. See comments below.)
Then, just dip a rag in the solution, and wipe down.
Alternatively, you could use a vinegar and water solution in a spray bottle and spray the entire fence. Then you'll need to wipe down the fence with a cloth to remove the grime.
You might need to cover the same area a couple times to remove caked-on residue.
Hose down the fence afterwards to remove all vinegar residues and solid particles. Do keep in mind that vinegar is an acid, and therefore vinegar can kill weeds and plants when applied directly. This is a very watered down solution, though, but still do take care to not leave too much on the ground below if you've got thriving grass or flowers – or at least hose it down to dilute the solution so that it does no harm.
Yes, It's THAT EASY!!!!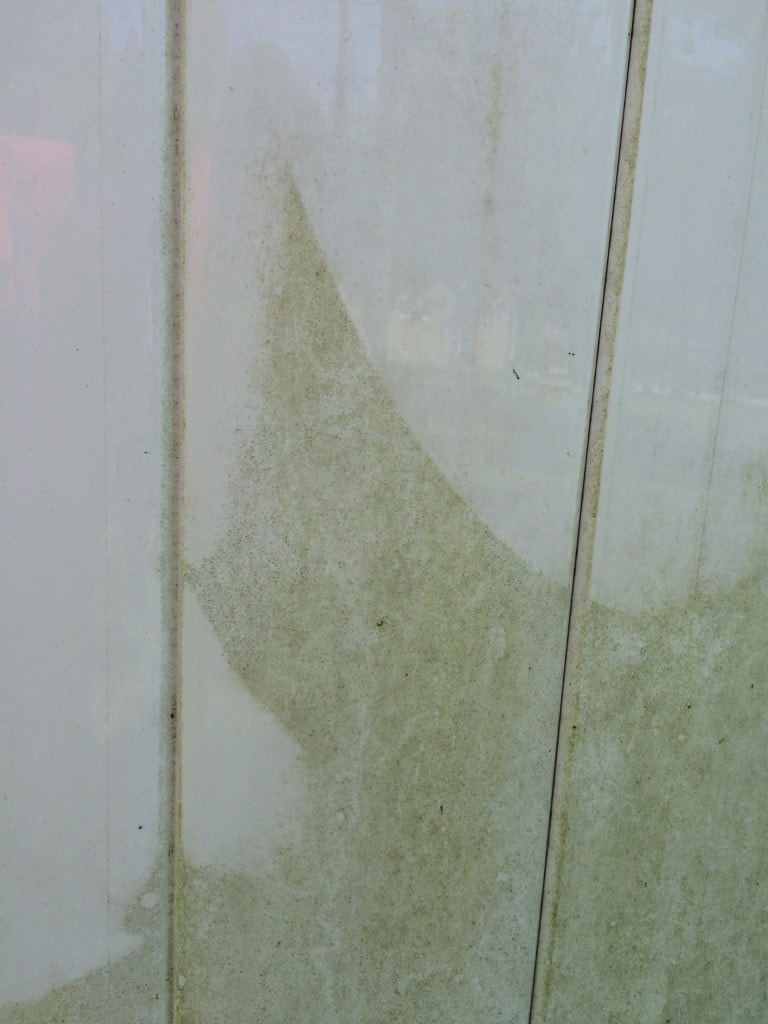 I'm telling you, cleaning doesn't have to be rocket science. You don't need a separate bottle for everything. And you don't have to spend tons of money.
If you just want to buy a product that is already pre-made to clean fences, then there are a few organic options, such as Eco-Reviver which works on both wood and plastic. But let's be honest, it's going to cost a LOT more than just vinegar.
P.S. Try this trick on siding, too!
Vinegar is such a stand out cleaner that you've also got to see my posts on how vinegar effectively cleans:
This is just ONE of the many ways to easily clean your home without nasty chemicals. Check out my Ultimate Home Detox Guide to create a healthier home for you and your family today!
And check out some of my free resources in the Get Green Be Well Academy for living a more simple, natural life.