If you are looking for a non-toxic laundry wash that is zero waste and eco-friendly, My Green Fills could be your cleaning solution.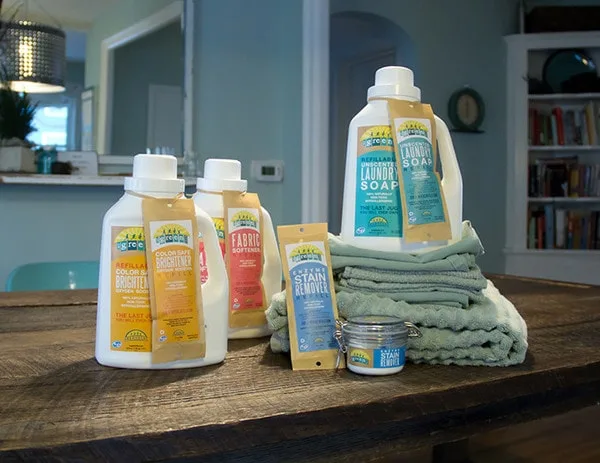 My Green Fills
My Green Fills is a product created by Selestial Soaps "to create sustainable non-toxic products that work great and save money." We agree, after trying out the samples that they sent us for review.
The products from My Green Fills are safe, non-toxic and eco-friendly products sent to your door. Because the concentrate is sent to use in a reusable jug, the laundry wash is a way to start going zero waste with your cleaning supplies.
For the Laundry Wash, you will be sent a laundry wash jug in your first shipment. Future shipments as you need them will include just a packet of the concentrate. You can then add that to the jug, fill with water, shake and you'll have a full bottle of laundry detergent to use.
The My Green Fills product line includes:
Laundry Wash (both Unscented and Signature Scent)
Laundry Rinse (both Unscented and Signature Scent)
Enzyme Stain Remover
Non-Toxic Stain Sticks
OxyBoost Brightener
Dryer Angels
Laundry Machine Cleaner (although we suggest using our tips of how to clean your washing machine which don't cost much money)
Room Freshener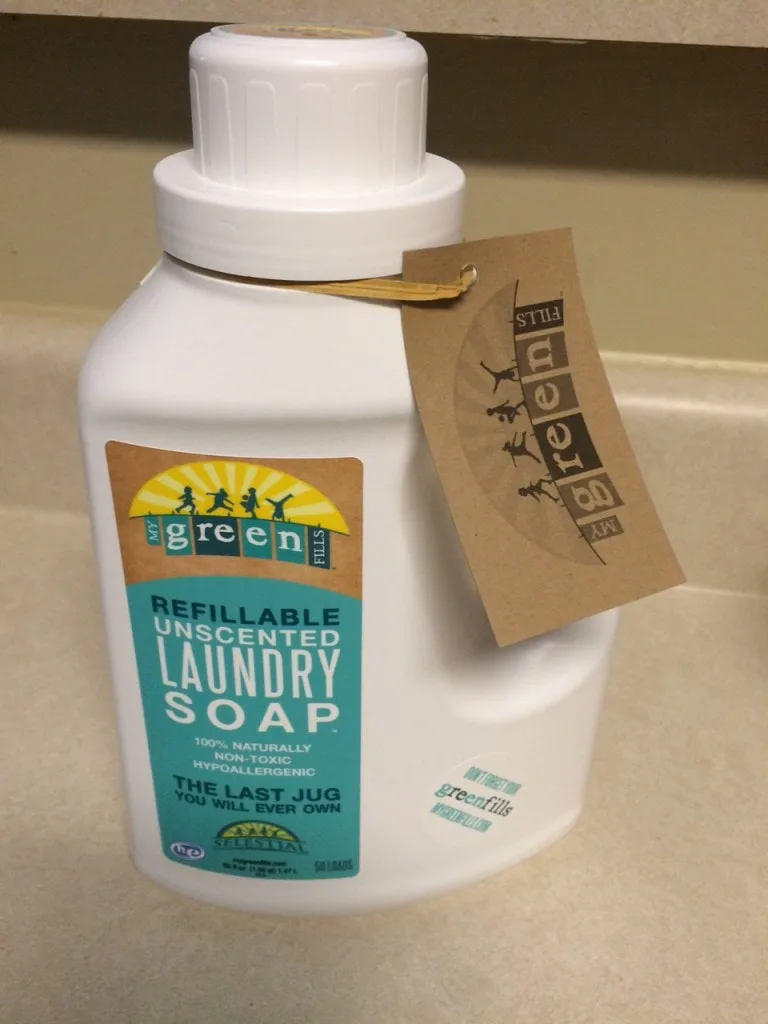 My Green Fills Laundry Wash Review
I used the My Green Fills products and am pleased with the results. The unscented wash definitely is just that! No smell! Which is great for anyone with fragrance allergies.
The clothes came out clean and fresh with the comforting certainty that there are no harmful chemicals on myself or my loved ones.
The Laundry Wash works in HE Washers. And it works great in cold water, too.
The Stain Remover was not able to remove the grease stain on my shirt, however it may be effective for less stubborn stains.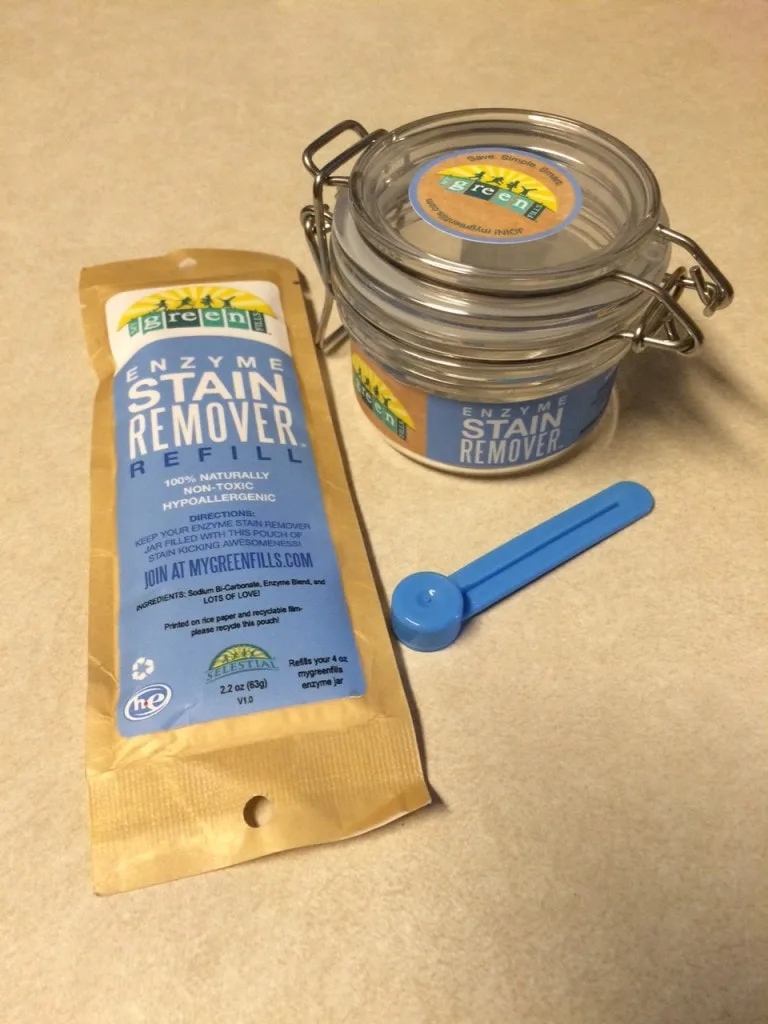 *Note: This My Green Fills review was originally published in 2015. It has been updated with correct information. However, the photos of packaging have changed since then.
More Green Cleaning Products
There are a variety of ways to clean you home without toxic chemicals.
We also love Branch Basics, which offers one non-toxic concentrate for cleaning your entire home. Including laundry. Save 15% on Starter Kits with our code GETGREENBEWELL.
E-cloth products make cleaning easy. You don't even need to use cleaning solutions with them! Such as this dusting glove and their car cleaning kit.
Frosch Detergent is one of the many impressive green cleaning products from the German green cleaning brand.
You can clean leather with coconut oil to avoid chemicals. And clean your toilet with vinegar.