Mold on a shower curtain is not only gross and unsightly, it's also a health hazard. The allergen can cause allergies and asthma. Here's a few quick tips on how to prevent mold on a shower curtain.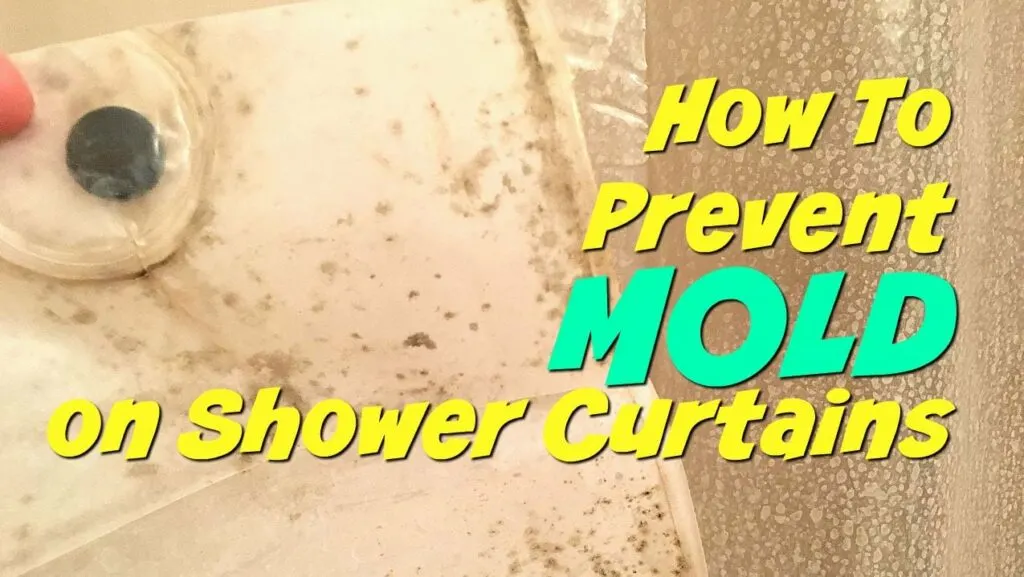 Cut Your Shower Curtain
This is one of the best tips about plastic shower curtain liners. You don't have to keep it the size that it comes in the package!
Because shower curtain liners are one size fits all, the liners are often much larger than needed, creating a lot of puckering and gathering. So I pulled the shower curtain liner taut from one side of the shower to the other and cut off all of the excess liner that wasn't necessary to keep water out. (See the video below.) Otherwise, the shower curtain folds in on itself and then the water gets trapped in between the folds. If it can't dry out, mold is going to grow.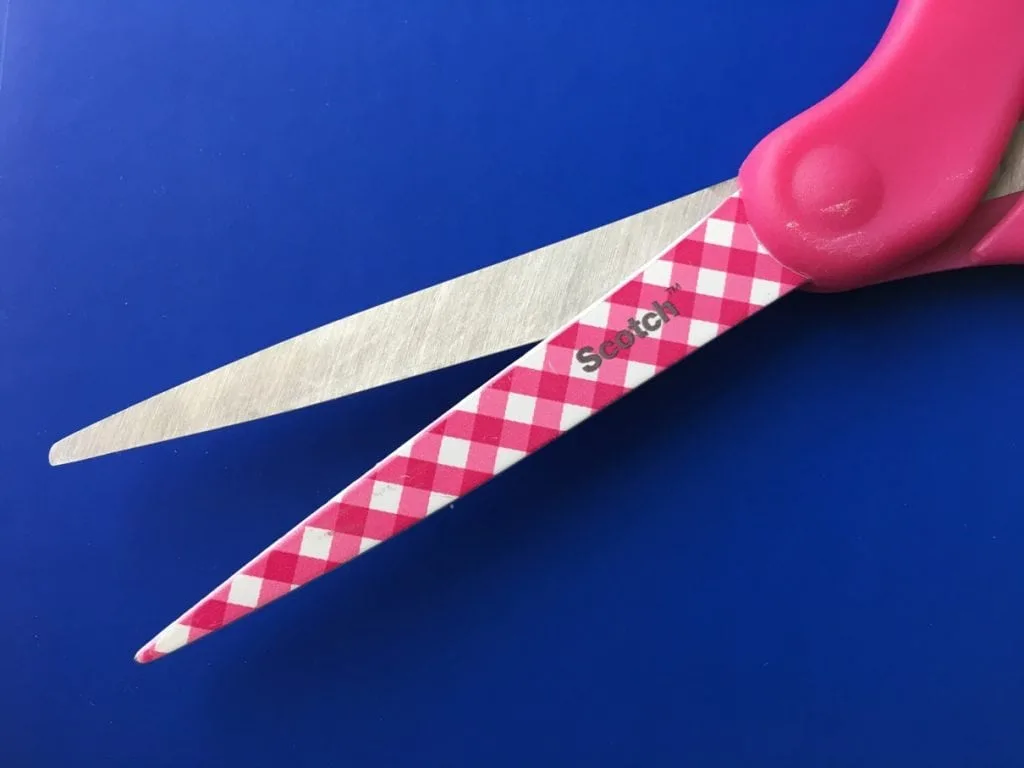 A free and easy way to create a healthy home. I like that.
Throw Away Some Stuff
Yes, you can throw away part of your shower curtain liner.
You can also throw away some of the hooks, too.
You don't have to keep every single hook that comes in the package. In fact, if you cut your shower curtain liner, you won't be able to use them all. Make it work for you and YOUR situation. Just because you got 12 shower curtain hooks doesn't mean you have to keep them all!
Vinegar Kills Mold On Shower Curtains
Spray your shower curtain liner with some white distilled vinegar after a shower. It helps to kill any mold or mildew that might form on your shower curtain liner, even if you have cut it to an appropriate size.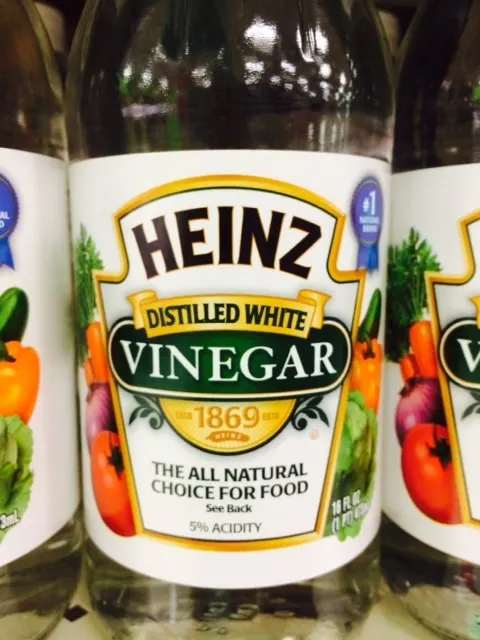 Alternatively, you can also use a hydrogen peroxide spray. Just keep in mind that hydrogen peroxide works like chlorine bleach. Be very careful about what you're putting it on as far as the finish in your bathtub, your clothes, anything like that.
Pour white distilled vinegar in a spray bottle, keep it in the bathroom, and lightly spray your shower curtain liner after everyone is done taking a shower that day. If you are using hydrogen peroxide, you must use an opaque spray bottle. Sunlight will break down hydrogen peroxide, so it must be stored without any light.
Buy the Right Kind of Shower Curtain Liner
When you are buying shower curtains, be sure that you are buying a PEVA shower curtain rather than a PVC shower curtain.
PVC is polyvinyl chloride that off gasses hundreds of toxins that you don't want in your air. The off-gassing chemicals is what smells, so if you put in a new shower curtain liner and it smells, that could be a really bad thing.
Use a PEVA liner instead and you will notice there's no smell and there's a lot less toxins coming off into the air.
I've bought IKEA PEVA shower curtain liners, which work great but they have no magnetic weights on the bottom, which means they fly around in the shower. I currently like Target's brand of PEVA shower curtains (around $5 for the medium weight ones with magnets so the plastic shower curtain liner isn't stuck to your body in the shower.)
PEVA shower curtain liners go from utilitarian looking to stylish and fashionable. They are cheap, so add one to your Amazon order to get free shipping or as a quick and easy healthy head start for detoxing your home!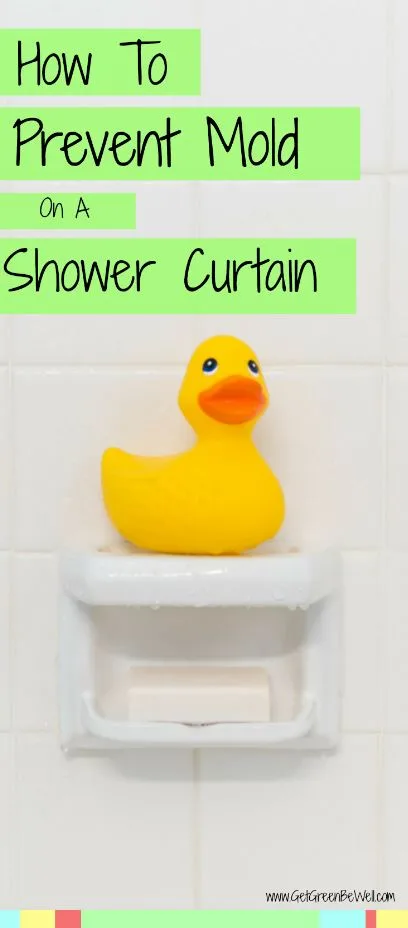 Wash Your Shower Curtain
Another thing that you can do to keep mold off of your shower curtain is wash it.
Yes, you can actually wash a plastic one (use cold water along with detergent).
The curtain is probably not going to look very pretty afterwards. It might be all crinkly and wrinkled, kind of like if you crumpled up wax paper – that kind of look. But if you want to reuse the same liner, this is an option to keep it mold free.
The best idea if you're going to be washing and reusing your liner is to buy a shower curtain liner that is fabric. It is made for washing frequently, compared to plastic liners.