Making your own cosmetics is sometimes the easiest way to ensure that you are using non-toxic makeup without any potentially harmful ingredients. Thankfully, making your own blush is incredibly easy to do. Our DIY Beetroot Blush uses just two ingredients and can be made in two easy steps.
This DIY beauty recipe can be made in 10 minutes to make and will color your cheeks with all-natural ingredients.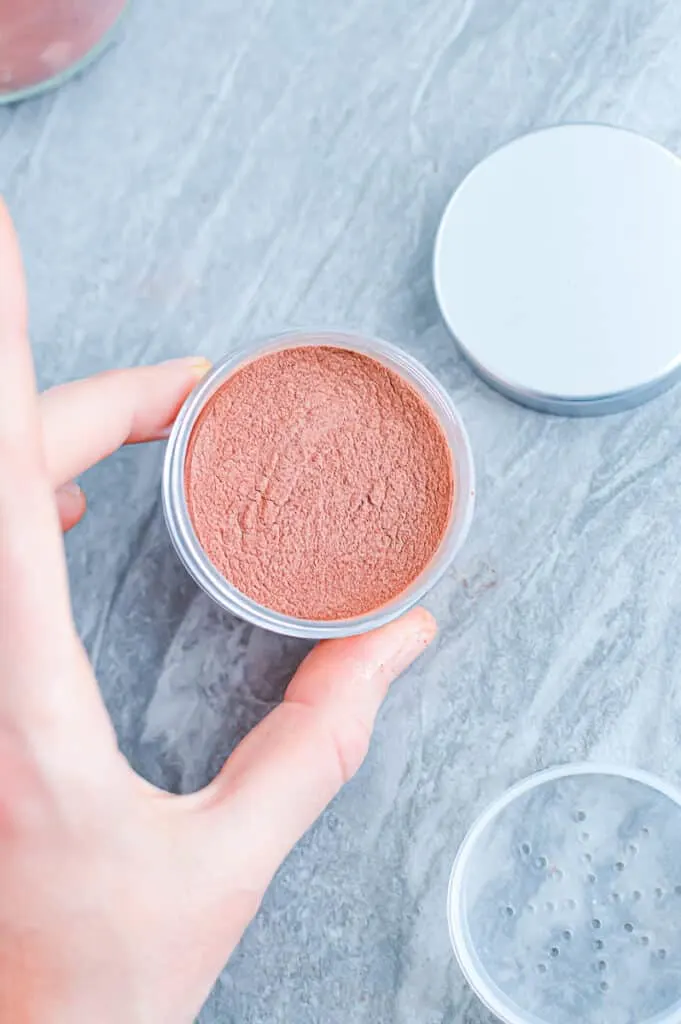 The great thing about this natural blush is that you can customize the color. Whether you prefer bright pink cheeks or just a hint of color, you can make a blush with as much pigment as you prefer.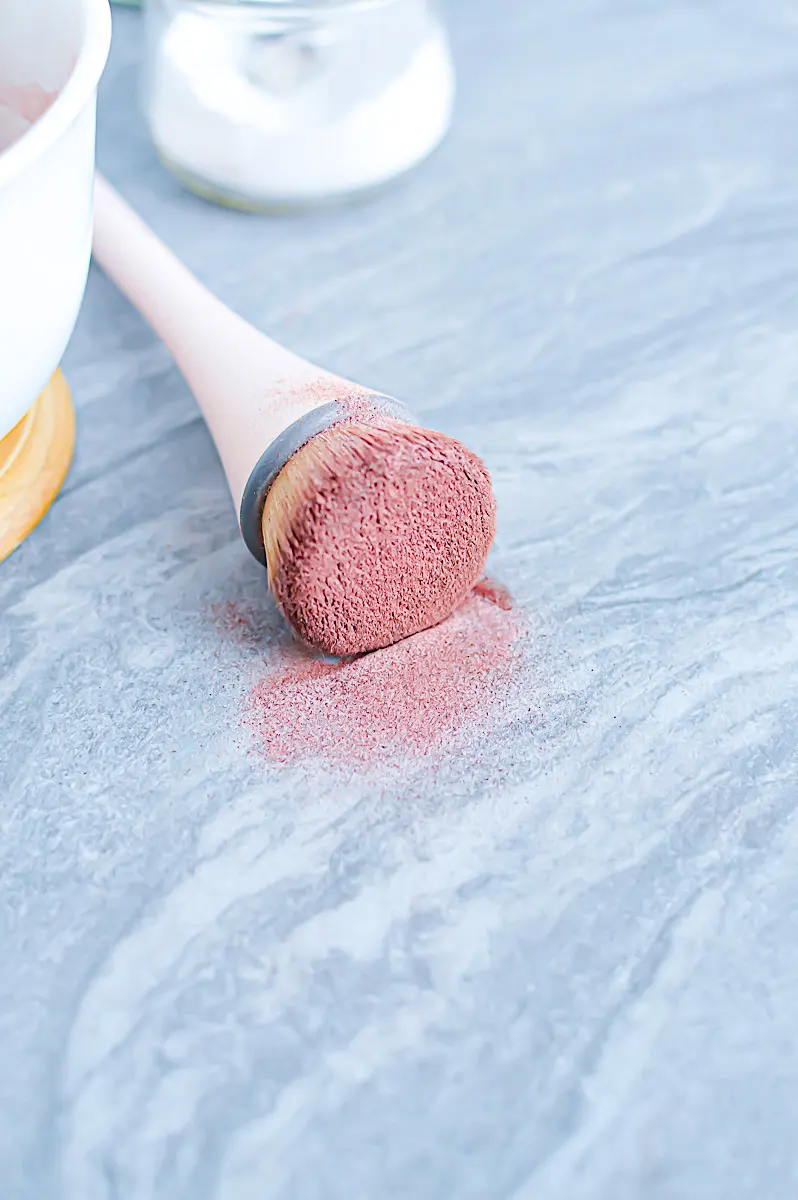 Both food-safe ingredients can be used in cooking, as well.
The great thing about making your own blush is that you will save a lot of money compared to buying non-toxic beauty brands!
You can also try using a different natural powder, such as hibiscus powder, if you prefer.
How to Make Beetroot Blush
Materials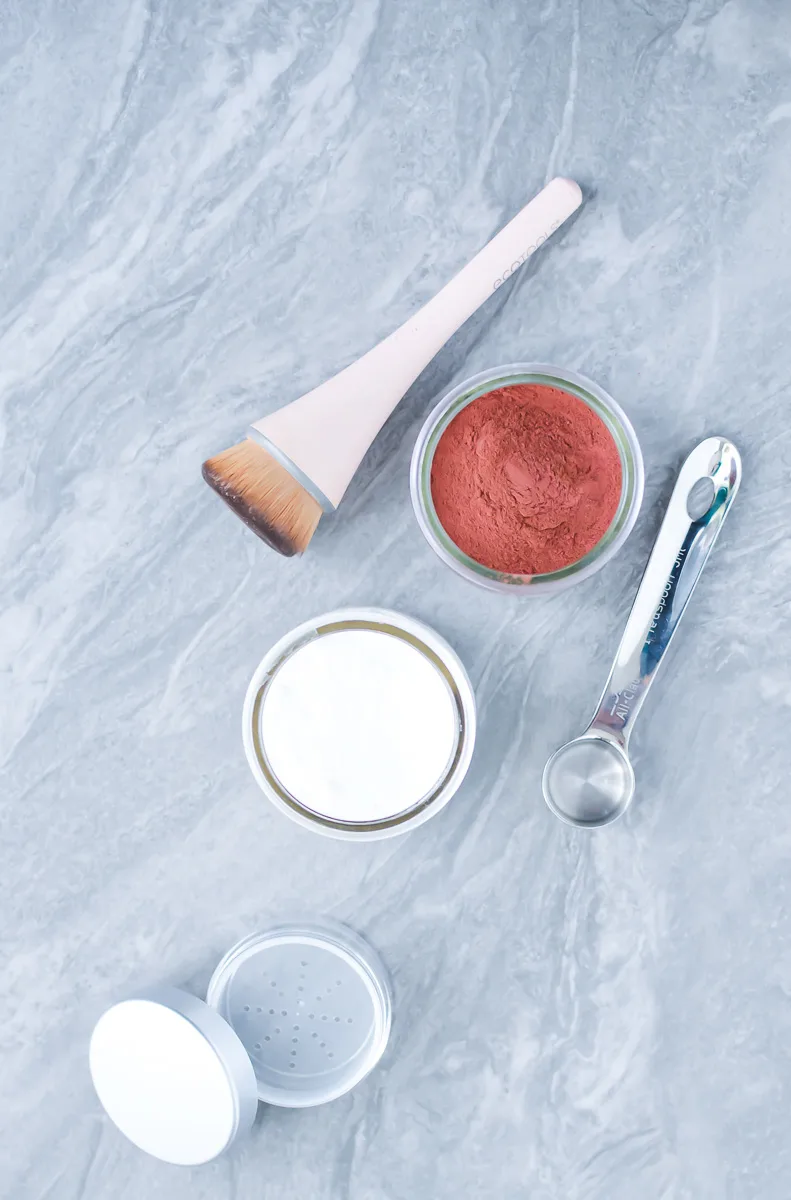 Instructions
Step 1
Sift the beetroot to remove any large pieces. Discard those pieces or save for another project.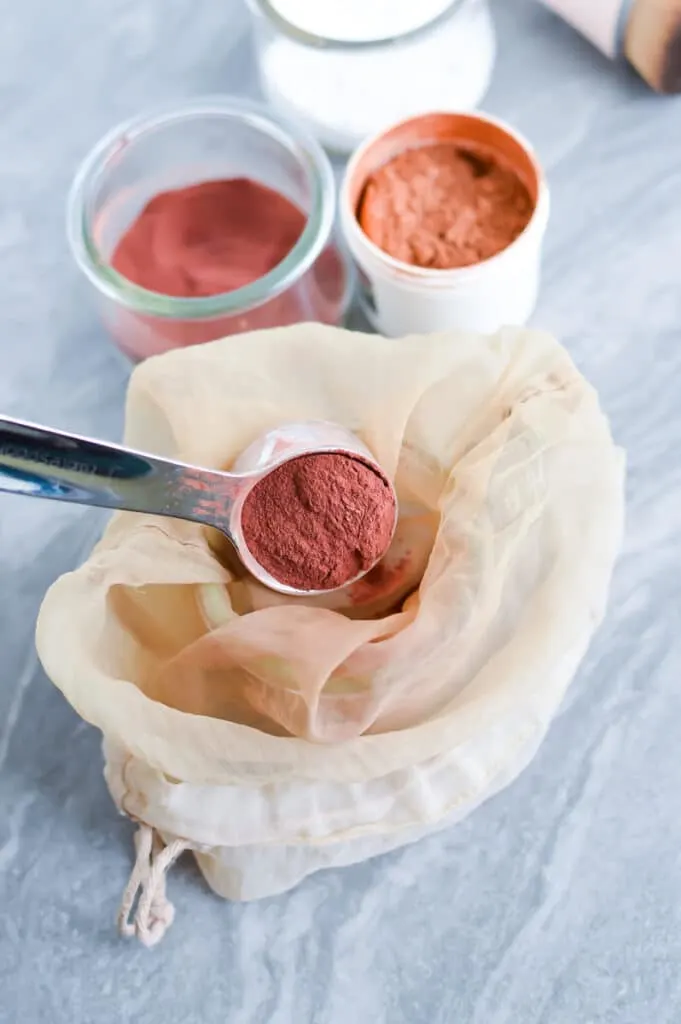 You can use a mesh cloth or nut milk bag to make the sifting easier.
From one tablespoon of beetroot powder I got approximately two teaspoons of finely sifted powder to use.
Step 2
Mix the beetroot powder and arrowroot powder together until evenly combined and smooth.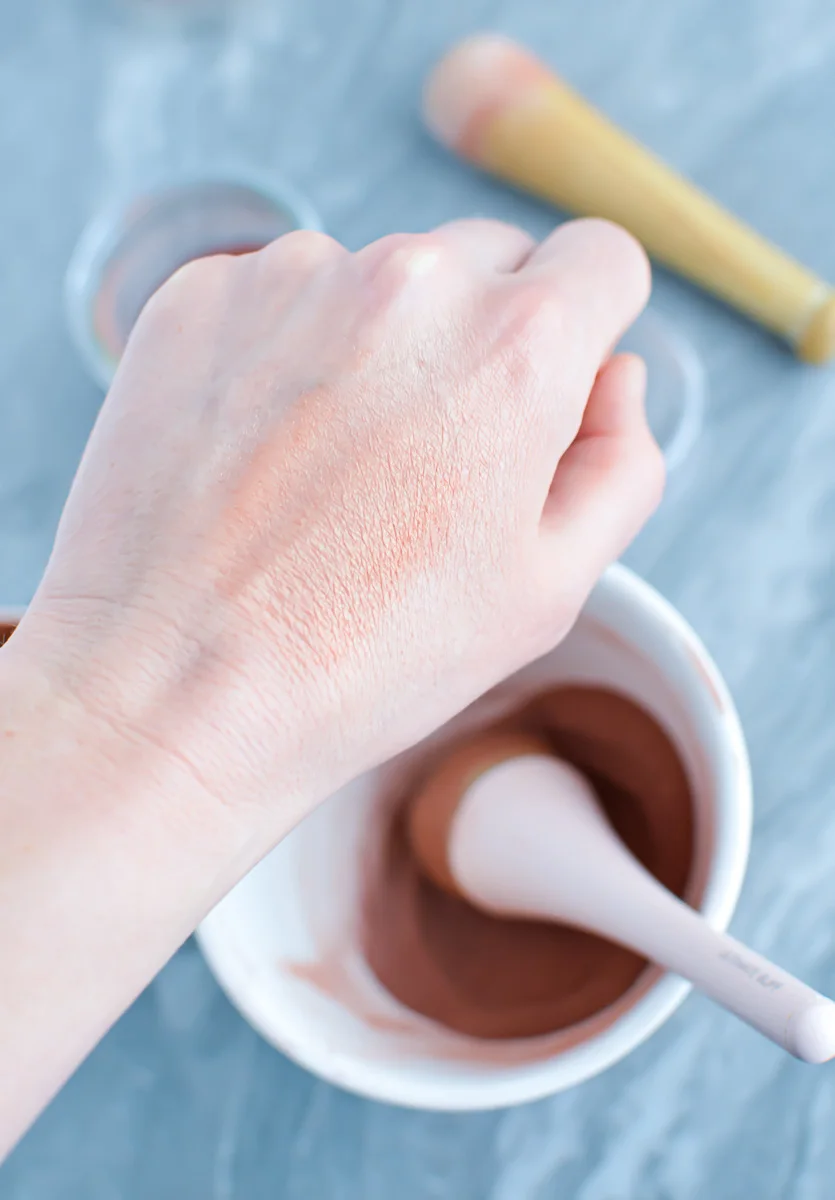 Test the color on your skin.
If it is too dark, add some more arrowroot powder to lighten the color.
If it is too light, add more beetroot powder to increase the color.
Adding more or less arrowroot powder will make a big difference in the coloring.
Once you have a color you like, transfer the mixture to a container.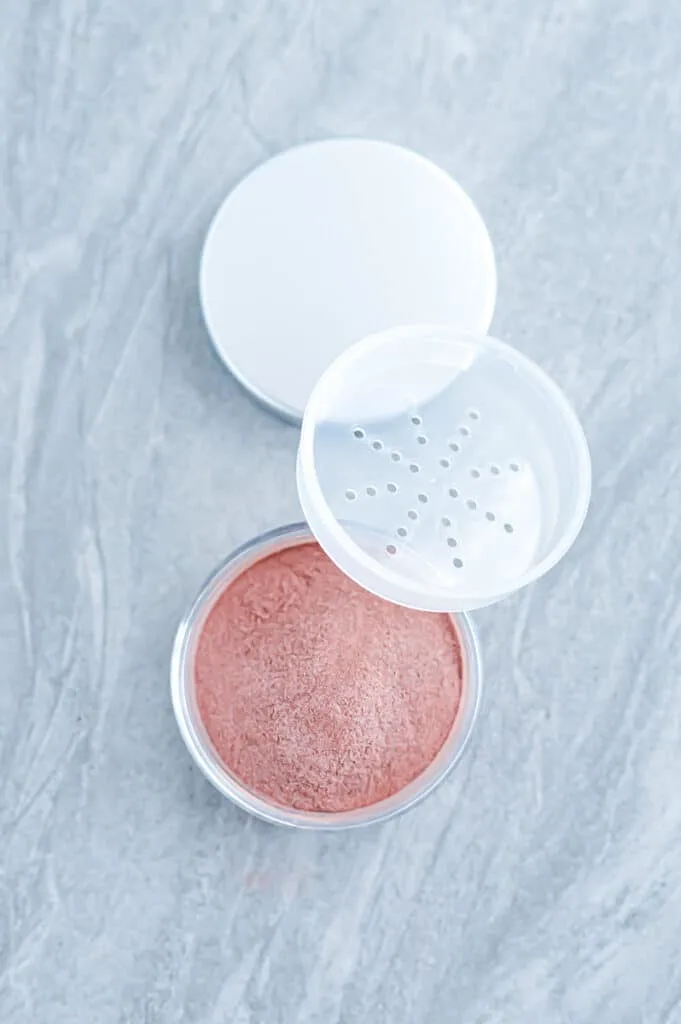 Store in an airtight container in a cool, dark location for about 3 to 6 months.
What is Beetroot Powder?
Beetroot powder is a vibrant red powder derived from dried and ground beetroots, which are a type of root vegetable. It is a natural ingredient that is commonly used as a coloring agent in various cosmetic products.
Unlike synthetic dyes found in conventional cosmetics, beetroot powder offers a natural alternative for adding color. Its rich pigmentation provides a beautiful and earthy tone to cosmetics such as blushes, lipsticks, and even eyeshadows.
Additionally, beetroot powder is packed with antioxidants and essential nutrients, which can be beneficial for the skin.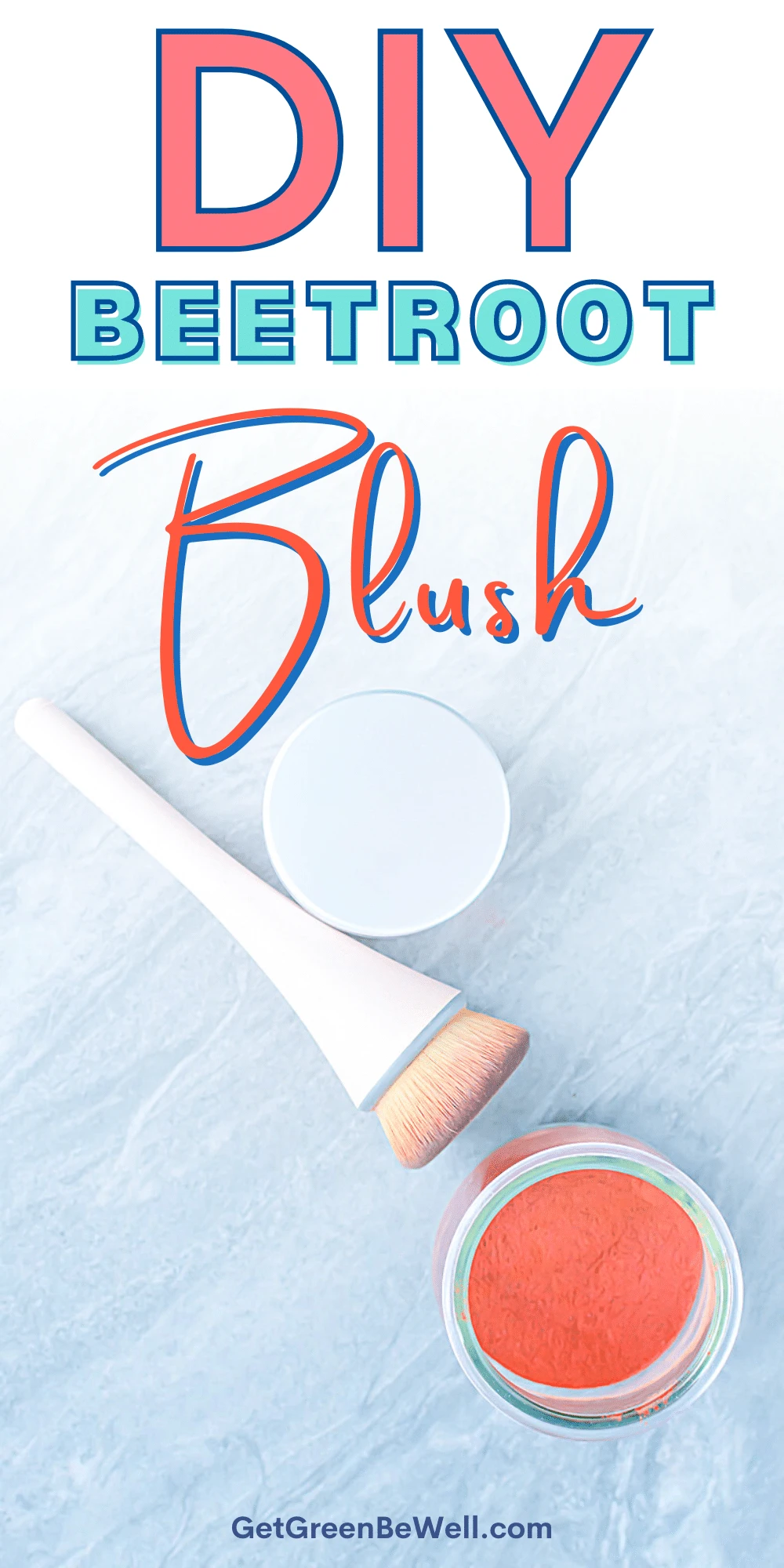 What is Arrowroot Powder?
Arrowroot powder, also known as arrowroot starch or arrowroot flour, is a fine white powder that is derived from the rhizomes of arrowroot plants. These plants are native to tropical regions such as South America, Southeast Asia, and the Caribbean.
Arrowroot powder is a popular ingredient in natural cosmetics for many reasons:
Acts as a natural thickening agent, allowing for a smooth and creamy texture in cosmetic formulations.
Absorbent properties, making it useful in products such as powders and deodorants to absorb excess moisture and oil from the skin.
Gentle and non-irritating, making it suitable for sensitive skin types.
Not only is arrowroot powder used in natural cosmetics, but it is also a common ingredient in cooking recipes. It is often used as a gluten-free alternative to wheat flour and cornstarch, providing a light and silky texture to baked goods and sauces. It has a neutral taste and can withstand high temperatures.
Be sure to Pin This DIY Beetroot Blush tutorial to save for later!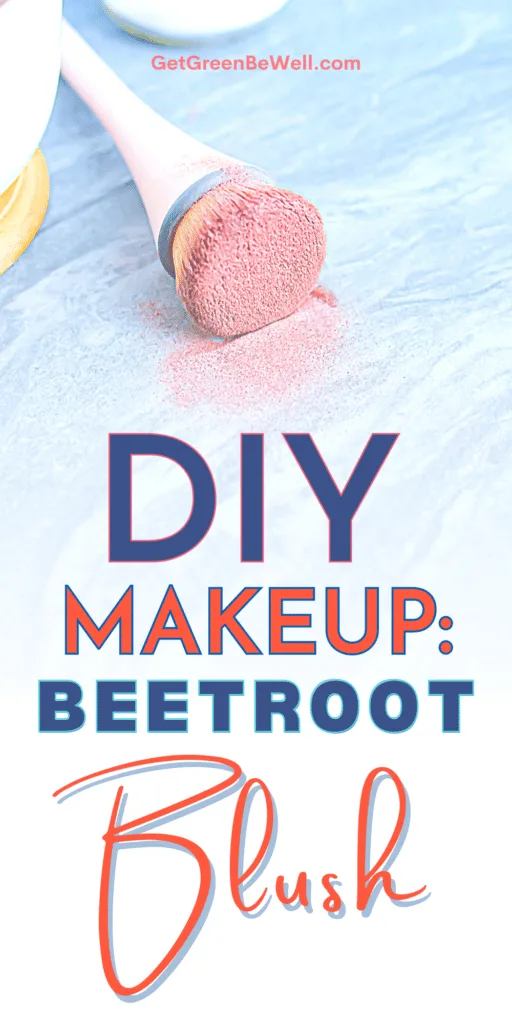 You may also like our big list of best non-toxic blush brands to buy at the drugstore.