Looking for the best money saving apps for shopping? Isn't it nice when you can buy what you want – and find extra savings and discounts by using an app?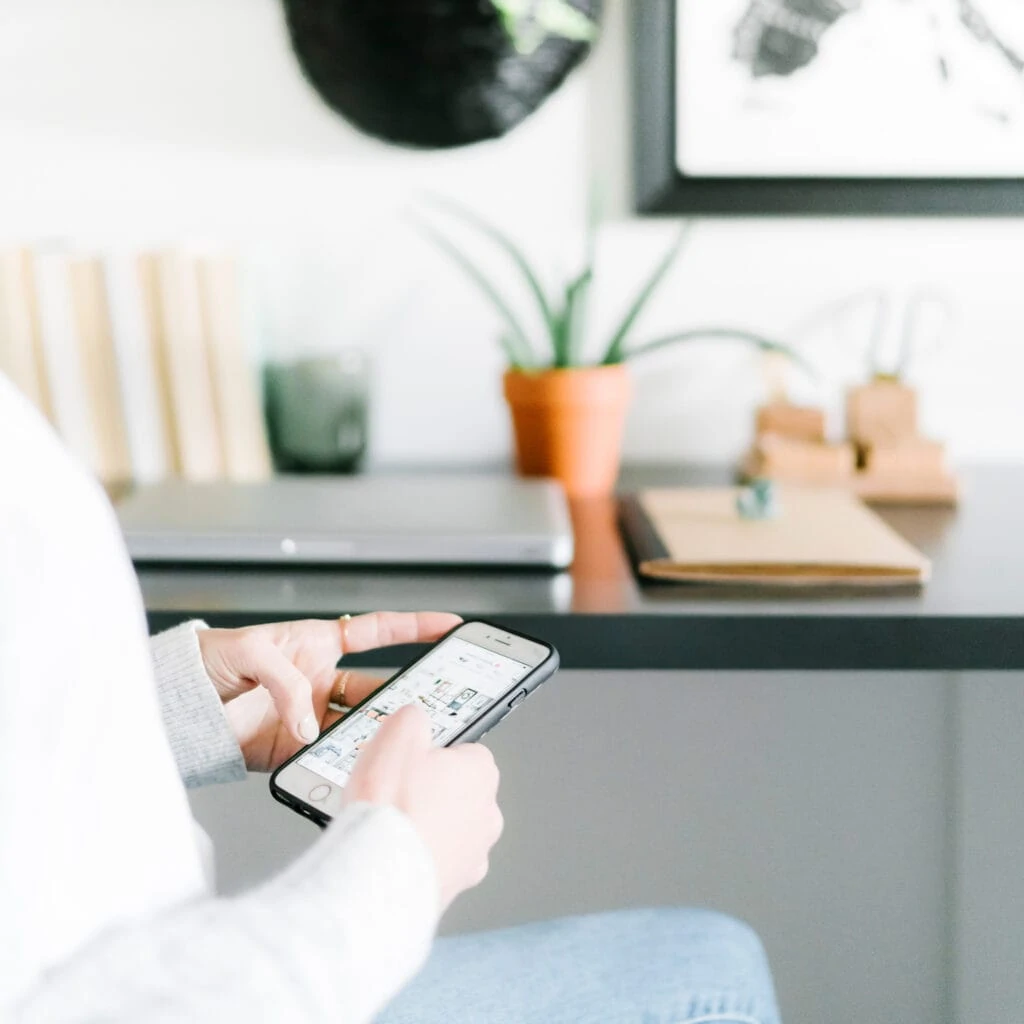 I'm guessing that I've saved about $1,500-$2,000 using these money saving apps. And I don't do a lot of shopping for stuff! That's mainly food purchases (when I remember to use an app).
Many of these apps are websites, too, if you don't have a mobile phone or would rather do shopping online.
If you hate clipping coupons to save a few cents, then you'll LOVE these money saving apps and websites that save you big bucks and lots of money while you shop.
Most of these are money saving apps that I use personally. Many of them I have used for over a decade. They are solid, dependable places to look for every day products you need.
Even better, they give you extra savings without searching for coupons or looking through ads for discounts. These are the best money saving shopping apps:
1. Rakuten App
Before you visit any website you MUST login to Rakuten (formerly known as Ebates) first. It's like the best money saving app ever!
New members will get a $30 bonus when you spend $30. Wow! That's great!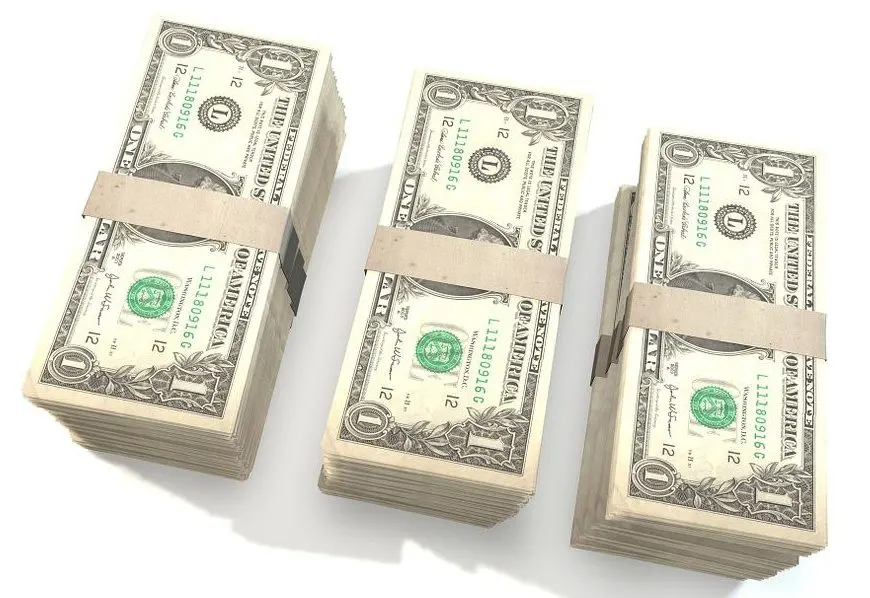 Seriously, this is the absolute best and easiest way to score savings by shopping online for anything that you buy.
Even better? You can usually combine Rakuten with coupon codes, sales, discounts, gift cards, reward accounts, etc. So you can stack savings upon savings.
Here's how it works: Log in to Rakuten first (on desktop or in the app) and then search for the store you want to shop at. Click on the link to more than 1,800 online retailers. That's it! Your done!
You'll start shopping like normal on a company's website. However, you're doing better than most people out there because you'll get a percentage of your purchase rebated back to your account and deposited via Pay Pal or sent by check.
Some savings are up to 40%, so this isn't just pennies and nickels savings.
It's easy money for what you're buying anyway!
My family has used Rakuten for over a decade and are very, very happy with how easy it is to use, and the hundreds of dollars we have saved.
2. Ibotta App
An easy way to get cash back for items you will purchase anyway is Ibotta.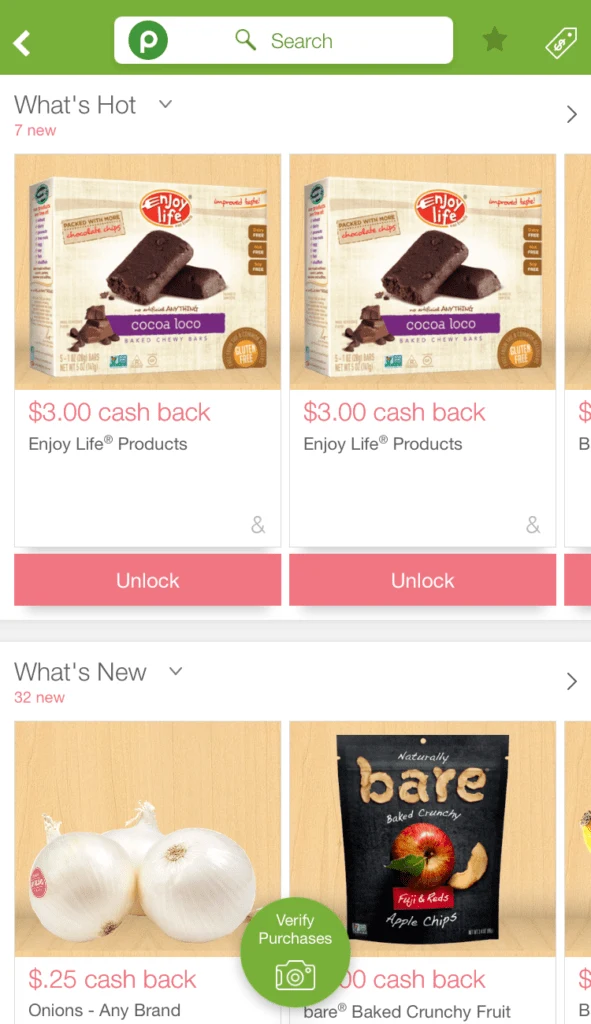 It's a mobile phone app that gives you rebates for items you buy at grocery stores, liquor stores, retailers, restaurants and more. Yes, this app is just an app and cannot be accessed on a desktop.
Many of the "Any Brand" rebates, such as for milk, bananas, salsa, chips or pizza, are good regardless of what type you buy. Doesn't matter if you're using coupons for the items or if they're on sale.
Just scan your receipt (and a barcode) to get credit. Then you can cash out for gift cards or Paypal money with the Ibotta app.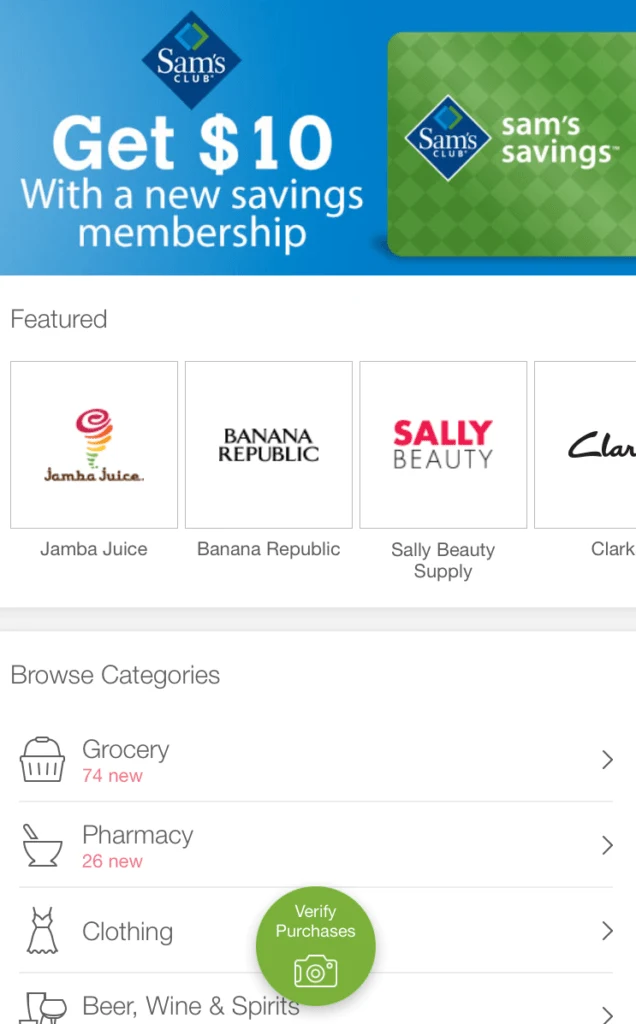 I have a video tutorial of how easy it is to use the Ibotta app. Please note, this was done a few years ago. Some of the look of the app has changed, but the concept of saving has not!
3. Target App
The Target app doesn't just have an easy way to order from Target on your phone. It also has Target Circle on it.
Target Circle is the store's latest version of saving money. Previously, it used to be known as Target Cartwheel.
Personally, I preferred Target Cartwheel much more. There were more savings, it was easier to navigate, and for some lucky people in a test setting, there was Target's loyalty program known as Target Redperks to receive such as gifts and discounts.
Once they got rid of Target Cartwheel, switched to Target Circle and generally made things more complicated, I stopped using it.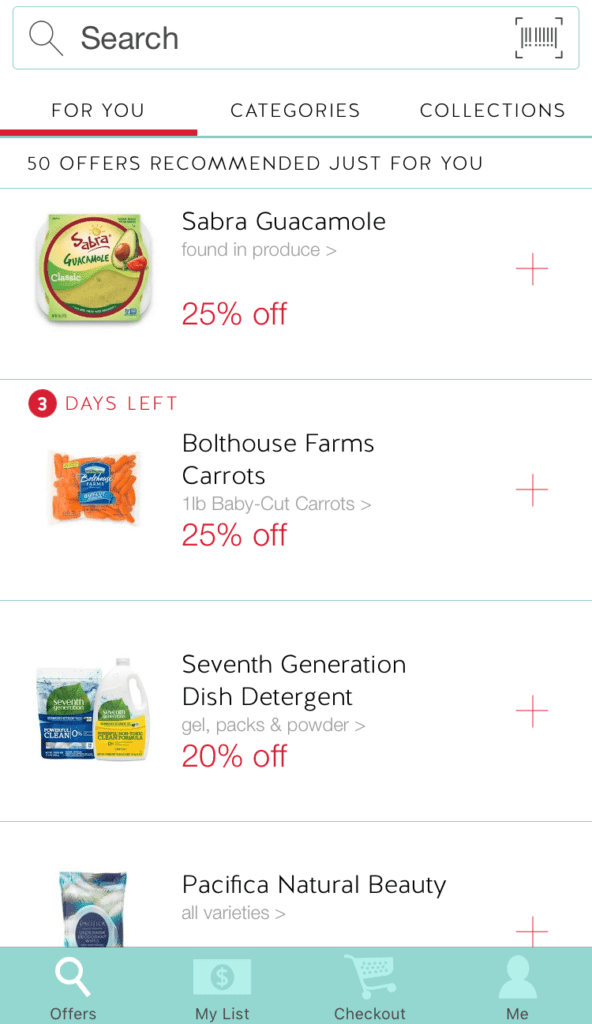 But, you might not have any problems. You can scan barcodes in store with the app, and see if you can save additional money with Target Cartwheel. No need to have a shopping list. Just shop for what you love, and simply see if you can get additional savings.
It's like coupons, without clipping. There's a surprising number of organic and natural companies as part of the deals.
Here's one of my latest Target shopping hauls:
4. Shopkick App
I haven't used this app personally, but I know that people really do love getting rewarded just for walking into a store!
You earn "kicks" just for visiting! And more kicks for scanning an item. You don't even need to buy anything!
Of course, you can get "kicks" for making purchases and scanning your receipt after shopping, too. There are many ways to earn the points you want to get a reward.
The "kicks" can then be redeemed for gift cards. Which means free spending cash for you!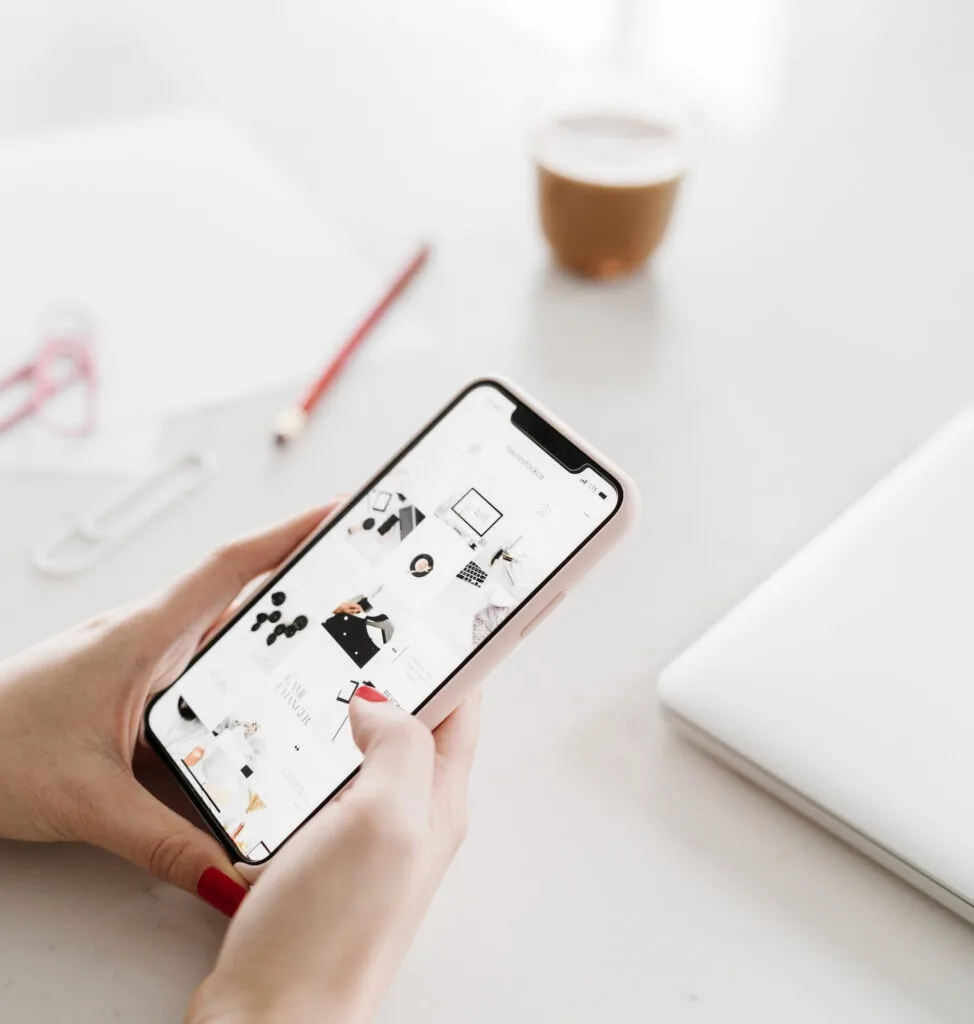 5. Vitacost
This has been my go-to site for ordering non-perishable staples and supplies for more than 10 years.
I save even more money by logging into Rakuten first, generally 4-8% off!
What can you buy through Vitacost? More than 45,000 items, including food, drinks, personal care products, supplements, cleaning supplies, pet foods and more. Two day FREE shipping is common on orders over $49.
One of my latest Vitacost hauls –
Their customer service is outstanding. Don't like a product? They'll actually refund your purchase price, without you having to ship it back.
Sign up for emails and you'll get coupon codes sent to you rather frequently. Recent codes have been 16% off your purchase, 20% off select brands, etc.
The prices on Vitacost seem to be creeping up, though, on some items. I'm not sure if this trend will continue, but I sometimes find that their prices are higher than in the store. When they are lower, though, it's a great deal!
It's also easier to buy through Vitacost than driving across town to go to a specialty food store or a natural foods store to find a product your big grocery store doesn't carry.
6. Krazy Coupon Lady App
I'm kind of addicted to the deals that this amazing Krazy Coupon Lady app shows you. I don't even need – or want – half of the stuff shown, but the math behind how to get an entire shopping cart for free or just pennies really makes the saver in me kind of giddy!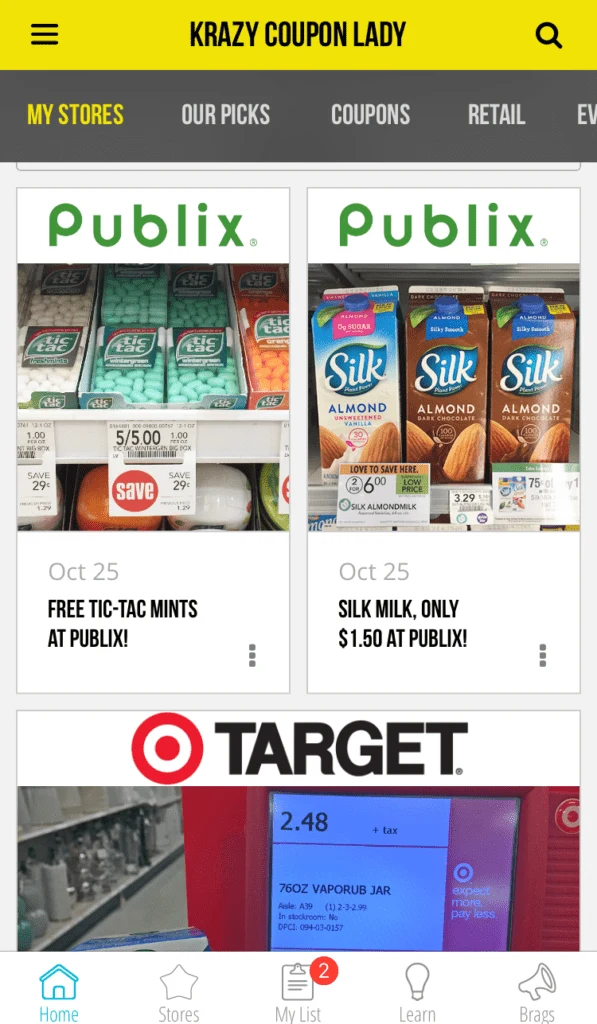 There's a website, too. You can customize the deals shown by selecting the stores that are near you or that you shop at the most.
7. Checkout 51 App
Just like Ibotta, Checkout 51 gives you free money back for making purchases. If something you bought is on their list of specials that week, scan your receipt and pocket the savings!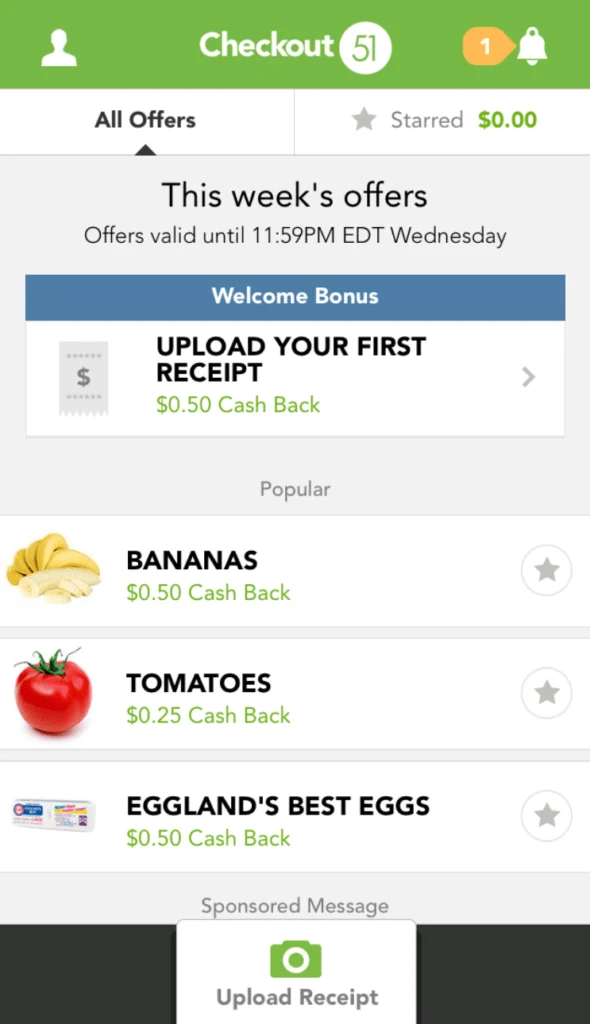 After you have earned $20, you can redeem your savings for money back.
8. RetailMeNot.com
This is another website I've been using for longer than I can remember.
Simply visit RetailMeNot.com before making any online purchase (look for it on another page after logging into Rakuten so that you can use both ways to save, otherwise RetailMeNot might override Rakuten), and see if there's a coupon code that you can use for a specific website.
9. Amazon and Amazon Prime
Oh, Amazon, how do I love thee for bargain shopping? Seriously, this mega retailer has almost everything you need from olive oil to supplements to clothing to beds! Combine all of your shopping in one quick and easy order.
Amazon is so much easier when you have Amazon Prime, which gives you faster shipping and no minimum order amount to get FREE fast shipping (two days).
So if you just want a box of a specialty flour for a cake, you can do that.
When you have Amazon Prime, you then qualify for Amazon Pantry, which allows you to get low price groceries on single items, rather than huge bulk products.
10. Swagbucks App
I haven't actually used Swagbucks yet, but I hear a lot of people commenting about it.
You can shop online and score money back in the form of gift cards (such as Amazon!).
More money can be found by doing surveys, watching videos, etc. through the app.
If anyone has used this app, I'd be interested to hear what your thoughts about it are!
11. Dirty Dozen and Clean 15 Lists
The absolute best way to know when to spend extra money on organics, and when to save some cash by buying conventional, is to refer to the Dirty Dozen and Clean 15 lists.
It is updated each year to offer guidance when planning your food budget. In the app form, it's easy to reference when grocery shopping.
#Bonus Tip
Always go with the free shipping option if available with these money saving apps. So many online retailers offer free shipping with a minimum purchase. The price may seem steep sometimes, but that's why I keep a running list and get everything all at once to meet the minimum. Paying the same amount for product + shipping compared to more product + FREE shipping just doesn't make sense. Add in a few more items and get more stuff for your buck.