Looking for the best money saving apps to use while shopping? Isn't it nice when you can buy what you want – and find extra savings and discounts by using an app?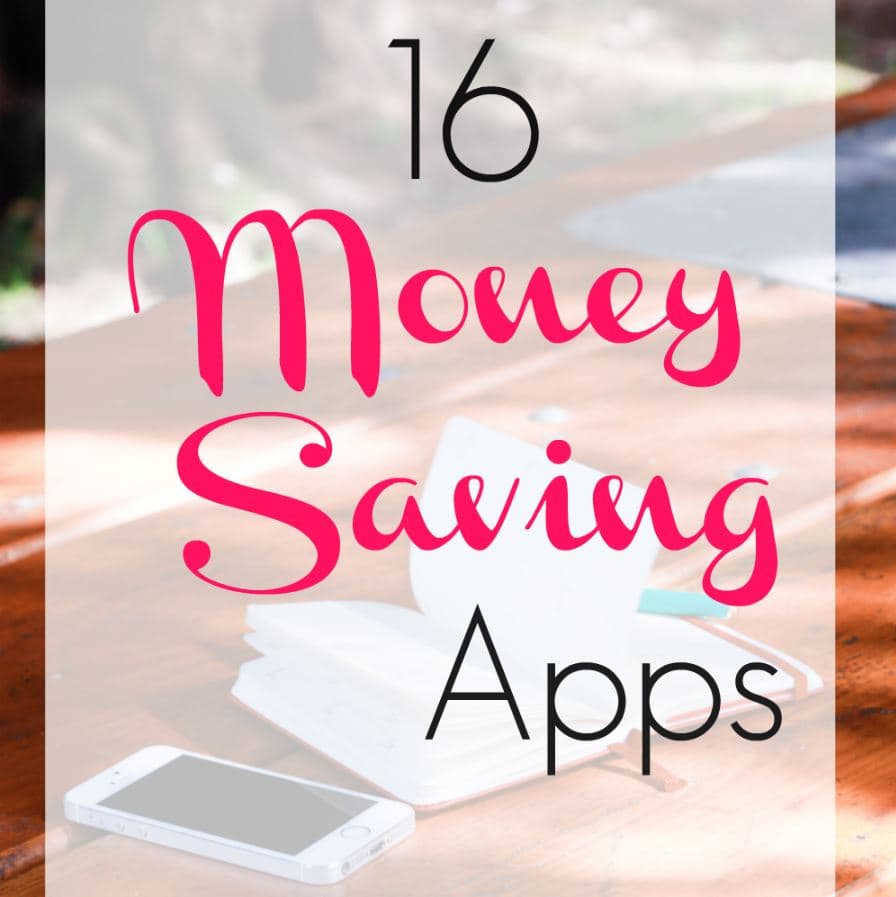 I'm guessing that I've saved about $1,500-$2,000 using these money saving apps. And I don't do a lot of shopping for stuff! That's mainly food purchases (when I remember to use an app).
Many of these apps are websites, too, if you don't have a mobile phone or would rather do shopping online.
If you hate clipping coupons to save a few cents, then you'll LOVE these money saving apps and websites that save you big bucks and lots of money while you shop.
Most of these are money saving apps that I use personally. Many of them I have used for over a decade. They are solid, dependable places to look for every day products you need. Even better, they give you extra savings without searching for coupons or looking through ads for discounts.
1. Ebates App
Before you visit any website you MUST login to Ebates first. It's like the best money saving app ever!
You'll get a $10 bonus just for signing up – No joke!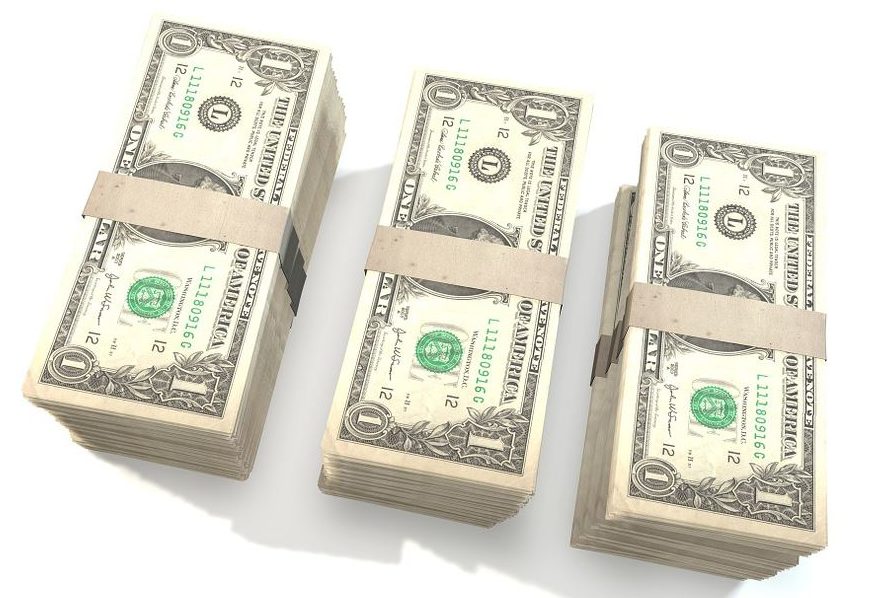 Seriously, this is the absolute best and easiest way to score savings by shopping online for anything that you buy.
Even better? You can usually combine Ebates with coupon codes, sales, discounts, gift cards, reward accounts, etc. So you can stack savings upon savings.
Here's how it works: Log in to Ebates first and then search for the store you want to shop at. Click on the link to more than 1,800 online retailers. That's it! Your done!
You'll start shopping like normal on a company's website. However, you're doing better than most people out there because you'll get a percentage of your purchase rebated back to your account and deposited via Pay Pal or sent by check.
Some savings are up to 40%, so this isn't just pennies and nickels savings.
It's easy money for what you're buying anyway!
My family has used Ebates for over a decade and are very, very happy with how easy it is to use, and the hundreds of dollars we have saved.
2. Ibotta App
An easy way to get cash back for items you will purchase anyway is Ibotta.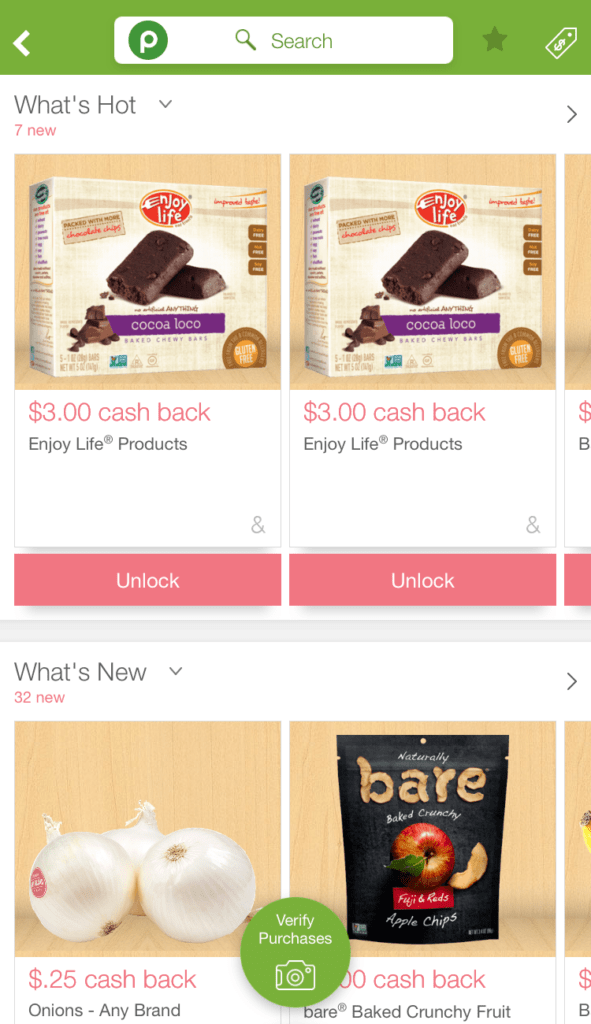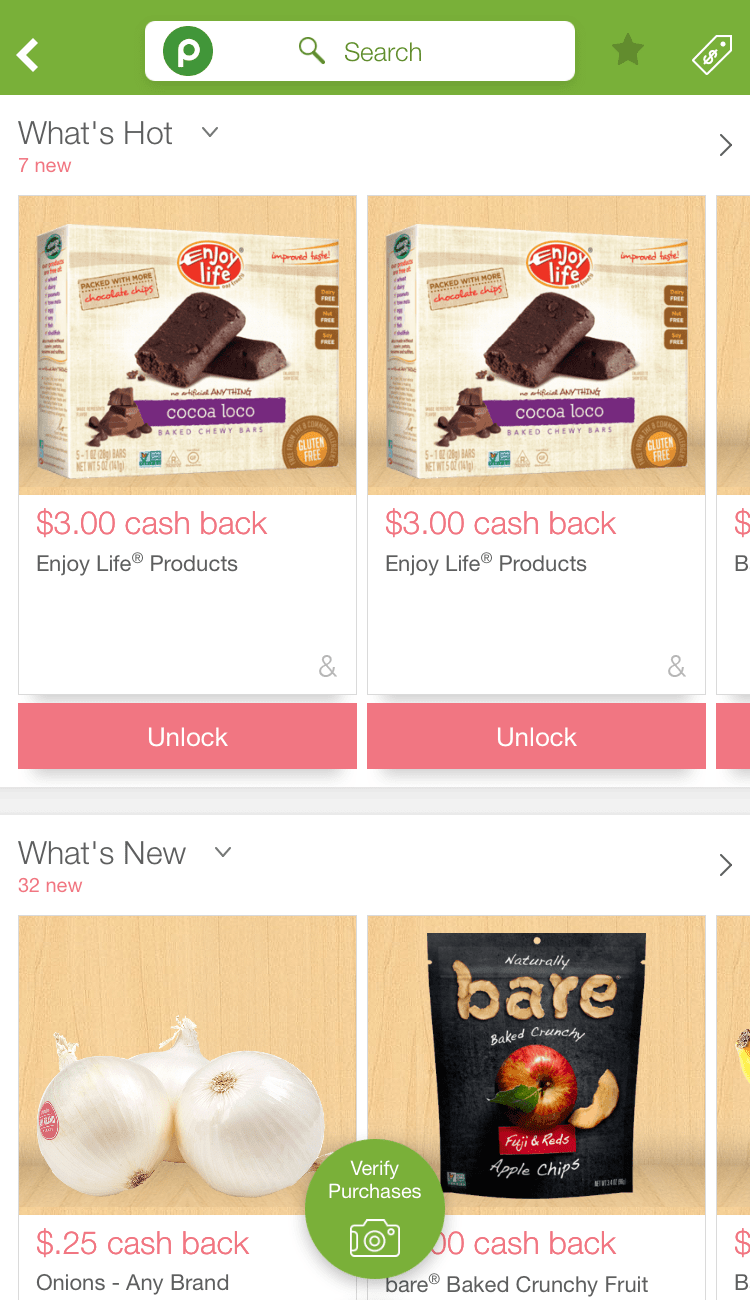 It's a mobile phone app that gives you rebates for items you buy at grocery stores, liquor stores, retailers, restaurants and more.
Get an extra $10 after redeeming your first rebate when you use my referral link or this code: owcaahk
Many of the "Any Brand" rebates, such as for milk, bananas, salsa, chips or pizza, are good regardless of what type you buy. Doesn't matter if you're using coupons for the items or if they're on sale. Just scan your receipt (and a barcode) to get credit, after completing short tasks such as reading a recipe within the app (it's a pop up screen, no need to leave the app).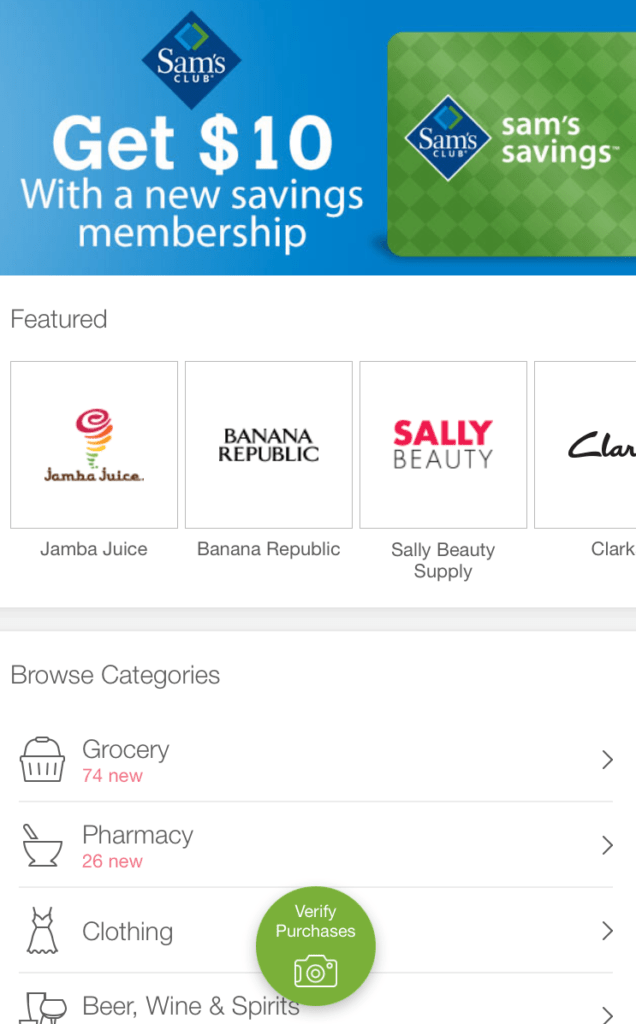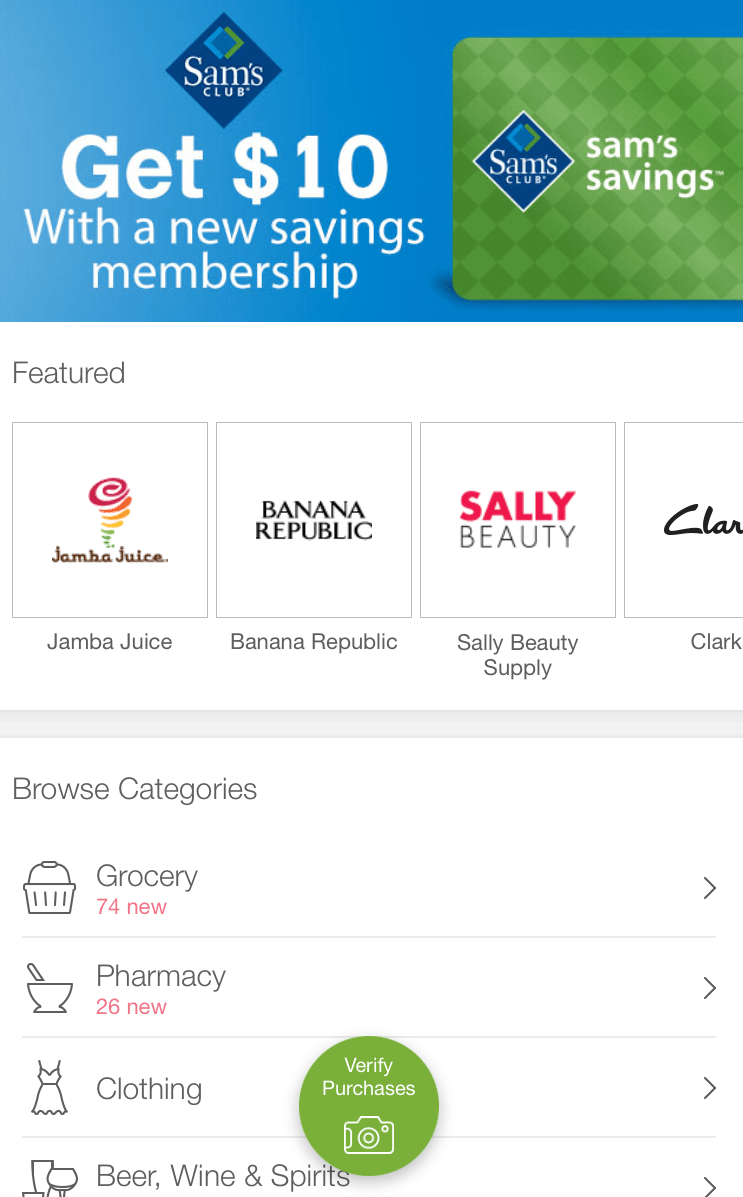 3. Target Cartwheel App
I talk about the Target Cartwheel app a lot because I think Target is one of the easiest, most affordable ways to stock up on healthy foods in a mainstream, big box setting. This money saving app (also available on the desktop if you print out coupons) let's you save additional cash on an amazing rotating list of products each week.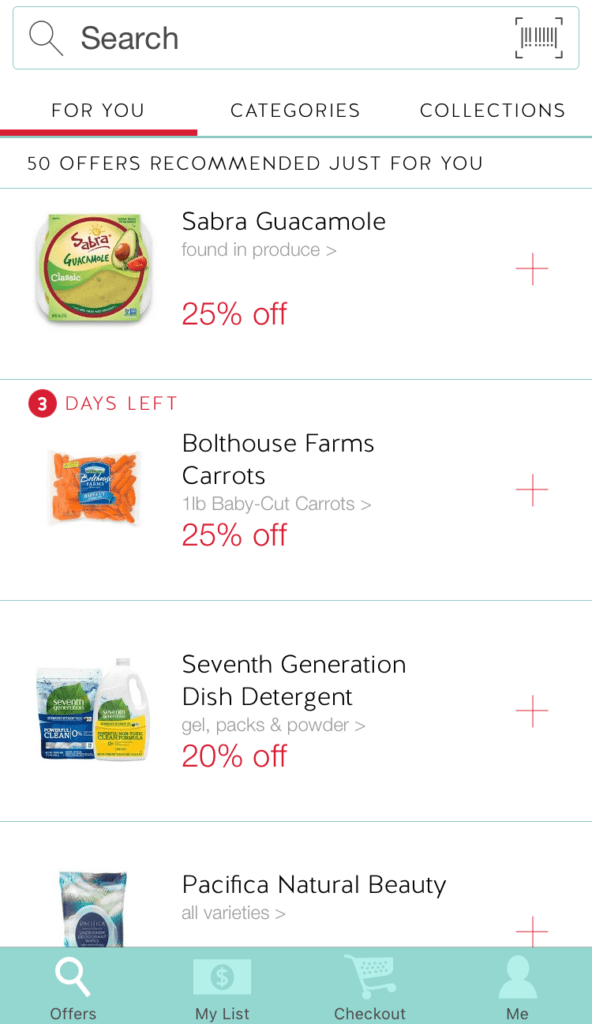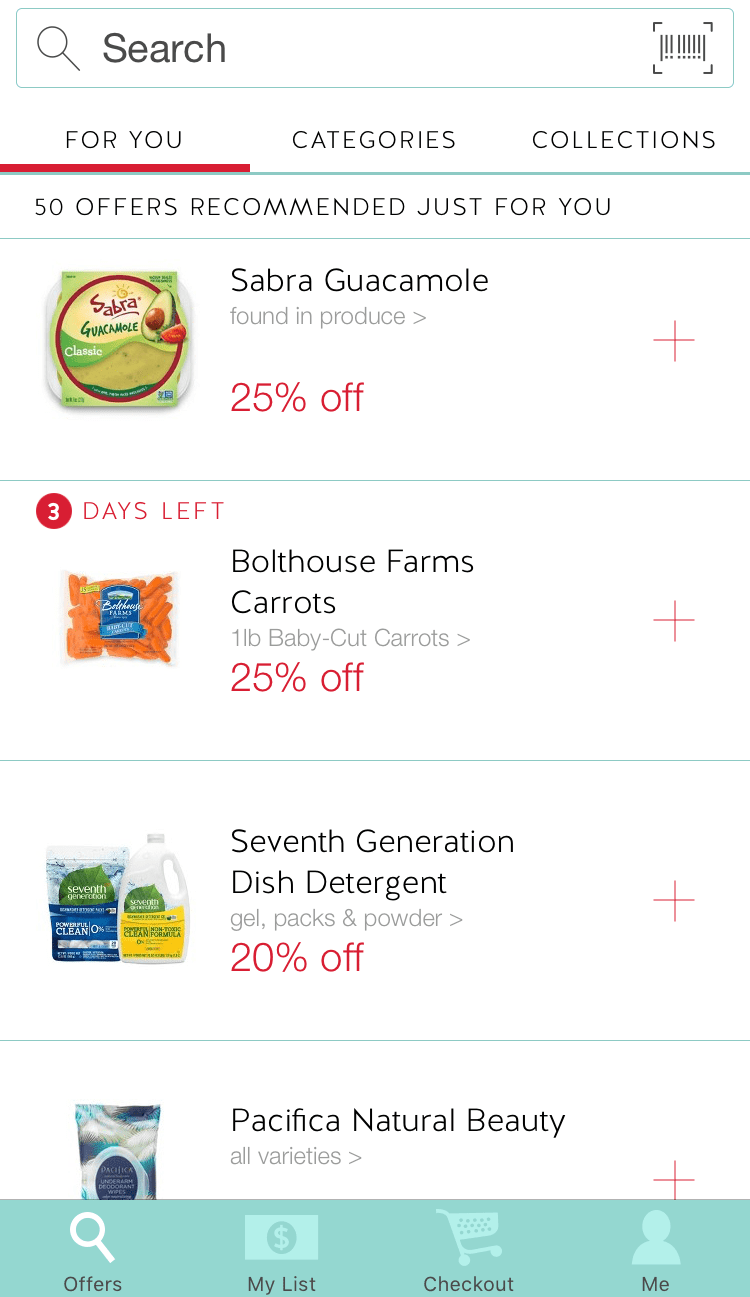 You can scan barcodes in store with the app, and see if you can save additional money with Target Cartwheel. No need to have a shopping list. Just shop for what you love, and simply see if you can get additional savings.
It's like coupons, without clipping. There's a surprising number of organic and natural companies as part of the deals.
PLUS – Target's little known loyalty program – known as RedPerks – has been rolled into the Target Cartwheel app. People who have RedPerks are claiming rewards such as jeans, full size laundry detergent, stainless steel water bottles, and more!
One of my latest Target shopping hauls:
4. Shopkick App
I haven't used this app personally, but I know that people really do love getting rewarded just for walking into a store!
You earn "kicks" just for visiting! And more kicks for scanning an item. You don't even need to buy anything!
Of course, you can get "kicks" for making purchases and scanning your receipt after shopping, too. There are many ways to earn the points you want to get a reward.
The "kicks" can then be redeemed for gift cards. Which means free spending cash for you!
5. Vitacost
This has been my go-to site for ordering non-perishable staples and supplies for more than 10 years.
I save even more money by logging into Ebates first, generally 4-8% off!
What can you buy through Vitacost? More than 45,000 items, including food, drinks, personal care products, supplements, cleaning supplies, pet foods and more. Two day FREE shipping is common on orders over $49.
One of my latest Vitacost hauls –
Their customer service is outstanding. Don't like a product? They'll actually refund your purchase price, without you having to ship it back.
Sign up for emails and you'll get coupon codes sent to you rather frequently. Recent codes are 10% off your purchase, 20% off select brands, etc.
The prices on Vitacost seem to be creeping up, though, on some items. I'm not sure if this trend will continue, but I sometimes find that their prices are higher than in the store. When they are lower, though, it's a great deal! It's also easier to buy through Vitacost than driving across town to go to a specialty food store or a natural foods store to find a product your big grocery store doesn't carry.
6. Thrive Market
You'll have to spend a little bit of money for a subscription to Thrive Market (try it for free for 30 days first, plus get 15% off when you click on my referral link).
What is Thrive Market? It's an online retailer similar to Vitacost. In return, you'll get extra savings and give a free membership to someone in need.
I did a price comparison between Thrive Market, Vitacost, Target, and other stores.
Once you're a member, you'll get emails with promotions on getting free products with purchase (like full size bottles of coconut oil, pasta sauce, or detergent – these are valued at up to $15!). It's a great way to stack the savings, and enjoy FREE shipping with a minimum order.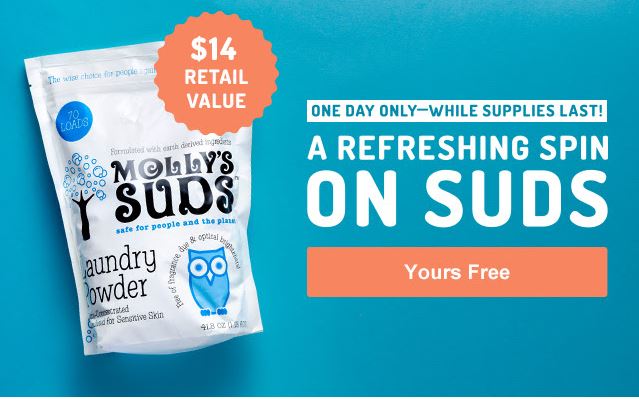 You can search for specific needs on Thrive Market, too. You can shop Paleo or Vegan or Vegetarian and quickly see what they offer. That way, you don't have to read all of the ingredient labels and waste your time.
7. Berry Cart App
Similar to Ibotta mentioned above, Berry Cart is solely for natural and organic products. Scan products, get savings added to your account.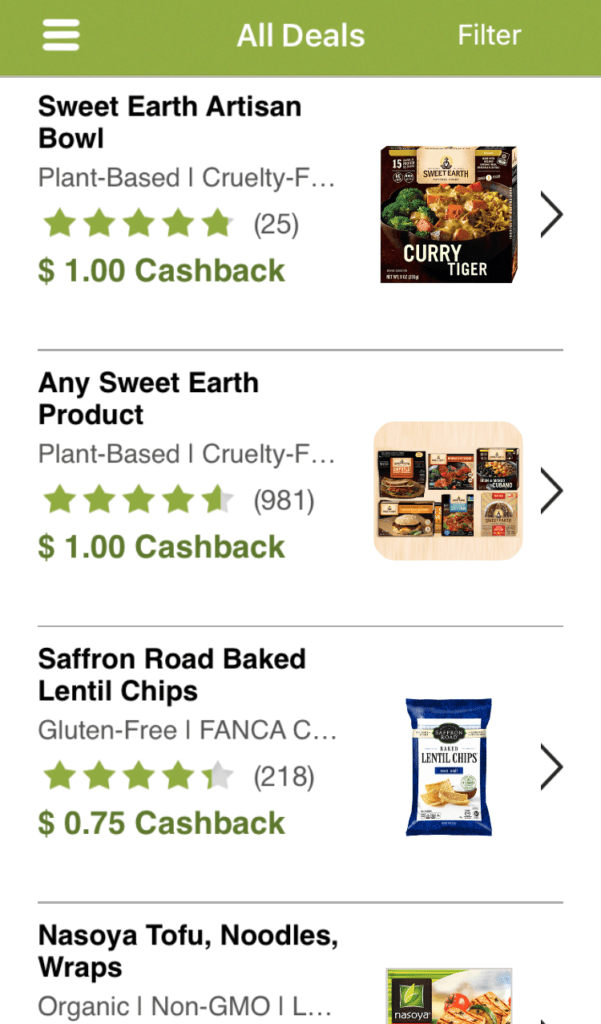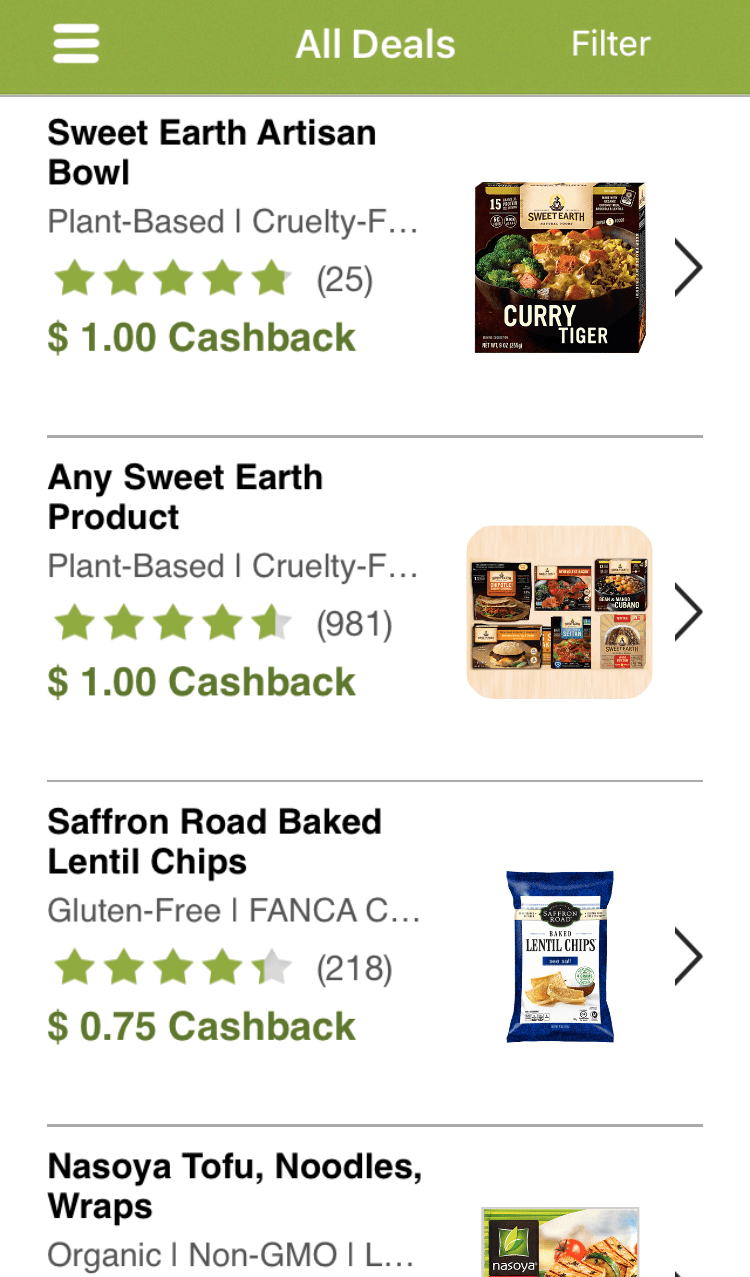 I don't use this as much, honestly, but you might like it more.
8. Gift Card Granny
Buy discounted gift cards for less than the actual value of the gift card. Then use them to purchase products that you'd normally be buying.
For instance, Whole Foods gift cards are a popular store on Gift Card Granny. A recent search found gift cards being sold for more than 7% less than the actual value (You pay $93 for a $100 value gift card). So you are actually saving an additional 7% on top of whatever coupons and sales you score.
Think outside the box, too. Home Depot gift cards can be used to buy organic seeds and soil for gardening at home (avoid this brand, though. This is my most visited blog post ever and a learning lesson I hope everyone finds out about before it's too late).
9. Krazy Coupon Lady App
I'm kind of addicted to the deals that this amazing Krazy Coupon Lady app shows you. I don't even need – or want – half of the stuff shown, but the math behind how to get an entire shopping cart for free or just pennies really makes the saver in me kind of giddy!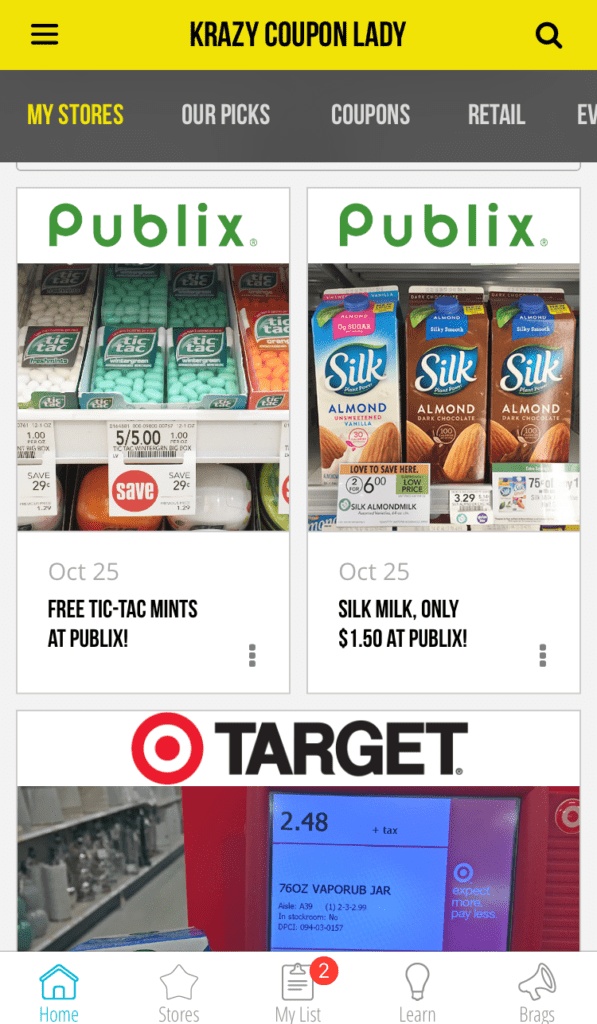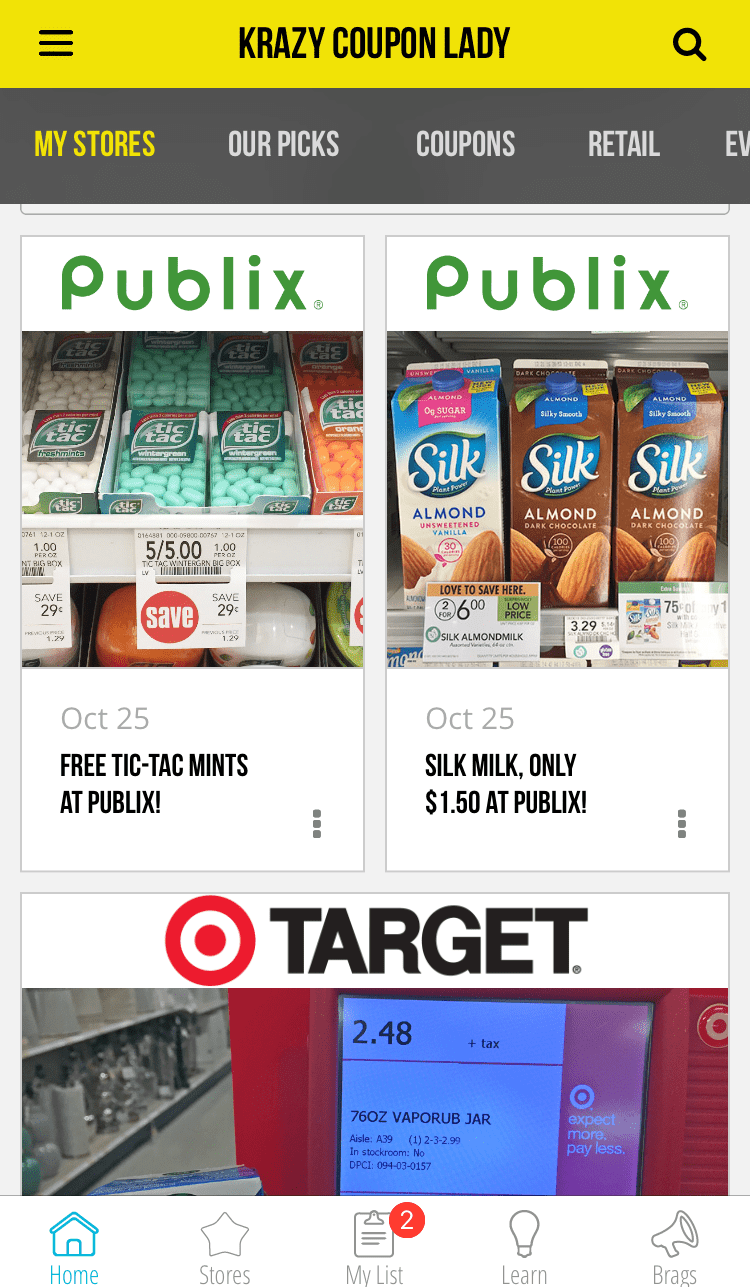 There's a website, too. You can customize the deals shown by selecting the stores that are near you or that you shop at the most.
10. Checkout 51 App
Just like Ibotta, Checkout 51 gives you free money back for making purchases. If something you bought is on their list of specials that week, scan your receipt and pocket the savings!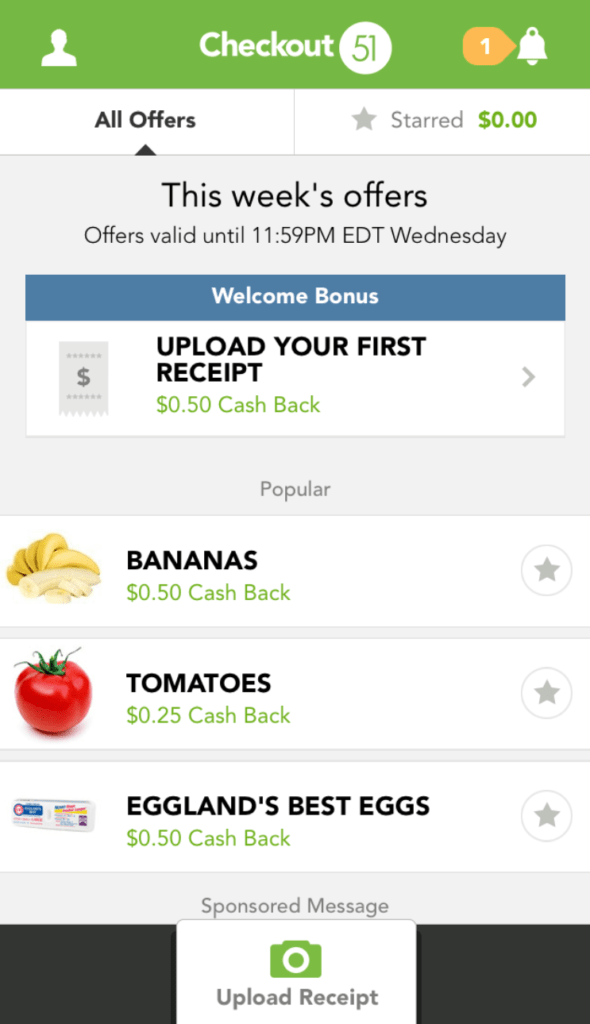 After you have earned $20, you can redeem your savings for money back.
11. RetailMeNot.com
This is another website I've been using for longer than I can remember. Simply visit RetailMeNot.com before making any online purchase (look for it on another page after logging into Ebates so that you can use both ways to save, otherwise RetailMeNot might override Ebates), and see if there's a coupon code that you can use for a specific website.
12. Amazon and Amazon Prime
Oh, Amazon, how do I love thee for bargain shopping? Seriously, this mega retailer has almost everything you need from olive oil to supplements to clothing or even the natural latex mattresses that I love! Combine all of your shopping in one quick and easy order.
Amazon is so much easier when you have Amazon Prime, which gives you faster shipping and no minimum order amount to get FREE fast shipping (two days).
So if you just want a box of a specialty flour for a cake, you can do that.
When you have Amazon Prime, you then qualify for Amazon Pantry, which allows you to get low price groceries on single items, rather than huge bulk products.
13. Swagbucks App
I haven't actually used Swagbucks yet, but I hear a lot of people commenting about it.
You can shop online and score money back in the form of gift cards (such as Amazon!).
More money can be found by doing surveys, watching videos, etc. through the app.
If anyone has used this app, I'd be interested to hear what your thoughts about it are!
14. Dirty Dozen and Clean 15 Lists
The absolute best way to know when to spend extra money on organics, and when to save some cash by buying conventional, is to refer to this list.
It is updated each year to offer guidance when planning your food budget. In the app form, it's easy to reference when grocery shopping.
15. CVS
This corner drugstore has some seriously surprising finds on organic and natural foods and products that are quick and convenient to buy.
I am always surprised at the vast selection. Check out our article showcasing the foods perfect for an impromptu party that we recently found at CVS.
Visit their app or website to check out weekly deals. Yes, you can order organic foods via CVS online. Be sure to sign up and use their ExtraCare card for even more savings and coupons on top of low prices.
Right now, you can get $5 ExtraCare bucks when you download the app and link up your ExtraCare card.
16. Ulta
Buying makeup can be a tricky business when you're trying to go non-toxic because it's hard to find better-for-you choices in the drugstores or big box stores. Yet you want to see the cosmetics in person. Thankfully, Ulta is a mainstream store with a money saving app that stocks some great cosmetics that rank low on the EWG Skin Deep Cosmetics Database.
Juice Beauty, Bare Minerals, Physician's Formula's organic line and Honest Beauty are among the brands you can stock up on. I like to order from Ulta.com, because I can get a better deal than in the store.
Here's one of my recent Ulta hauls:
First, log into Ebates (I recently saved an additional 6% off of my purchase price). Then search for Ulta, click on the link (see if there are any additional coupon codes listed that you could use) and start shopping. Lots of times, there are free product offers with a purchase. Free shipping is included with minimum purchases. And you get your choice of free samples.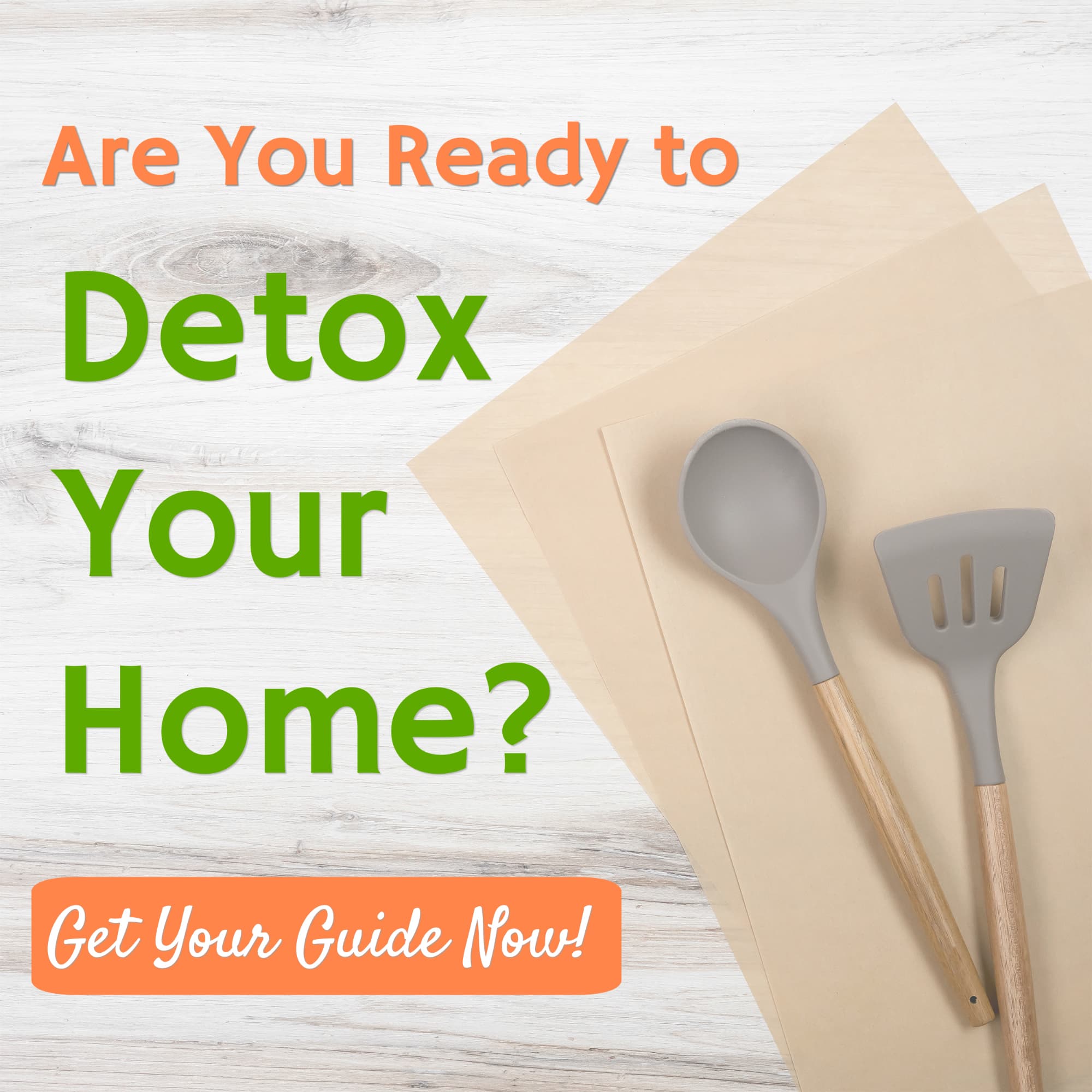 Even better, sign up for Ulta Rewards and get coupons and deals for even MORE savings. It's free to sign up, and you'll accrue points with each purchase to go towards 'dollars off' coupons.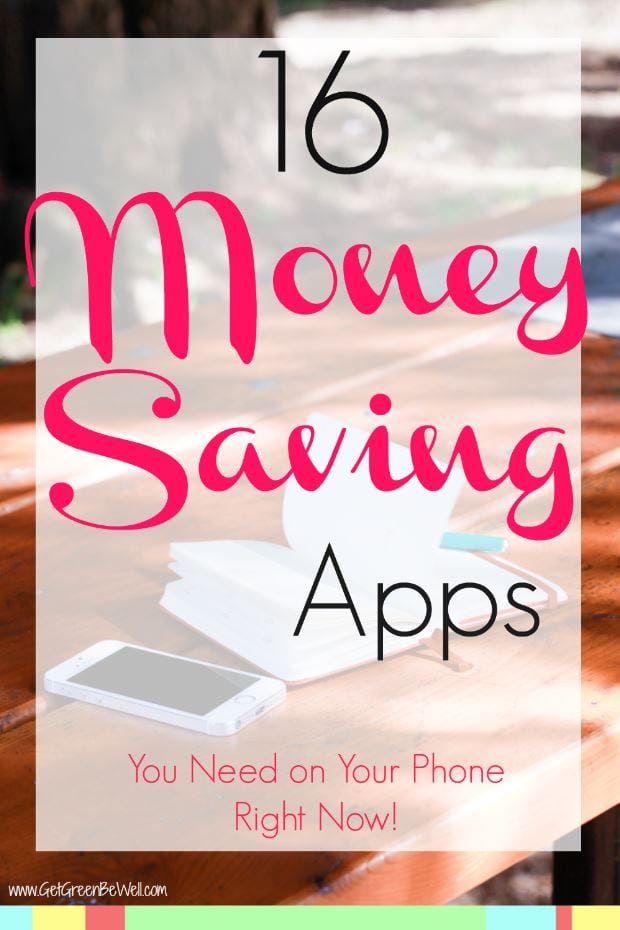 #Bonus Tip
Always go with the free shipping option if available with these money saving apps. So many online retailers (Thrive Market, Vitacost, etc.) offer free shipping with a minimum purchase. The price may seem steep sometimes, but that's why I keep a running list and get everything all at once to meet the minimum. Paying the same amount for product + shipping compared to more product + FREE shipping just doesn't make sense. Add in a few more items and get more stuff for your buck.