The best gifts for gardeners are so much fun to give! That's because once the wrapping paper is unwrapped, the joy continues for weeks or years. Every gardener starts immediately thinking about fresh beginnings and getting their garden blooming.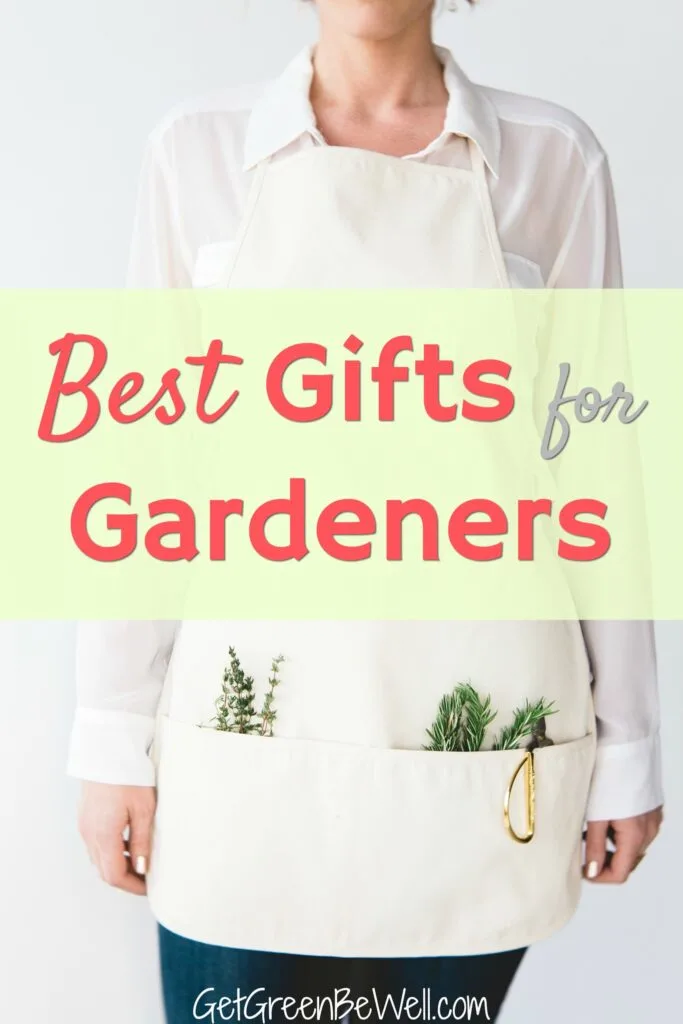 Whether or not you are shopping for an aspiring gardener or an already successful home gardener, these are some amazing gifts for gardeners:
Gardening Gloves
Without fail, every gardener needs new gloves every year! They just simply wear out if you are doing any heavy work.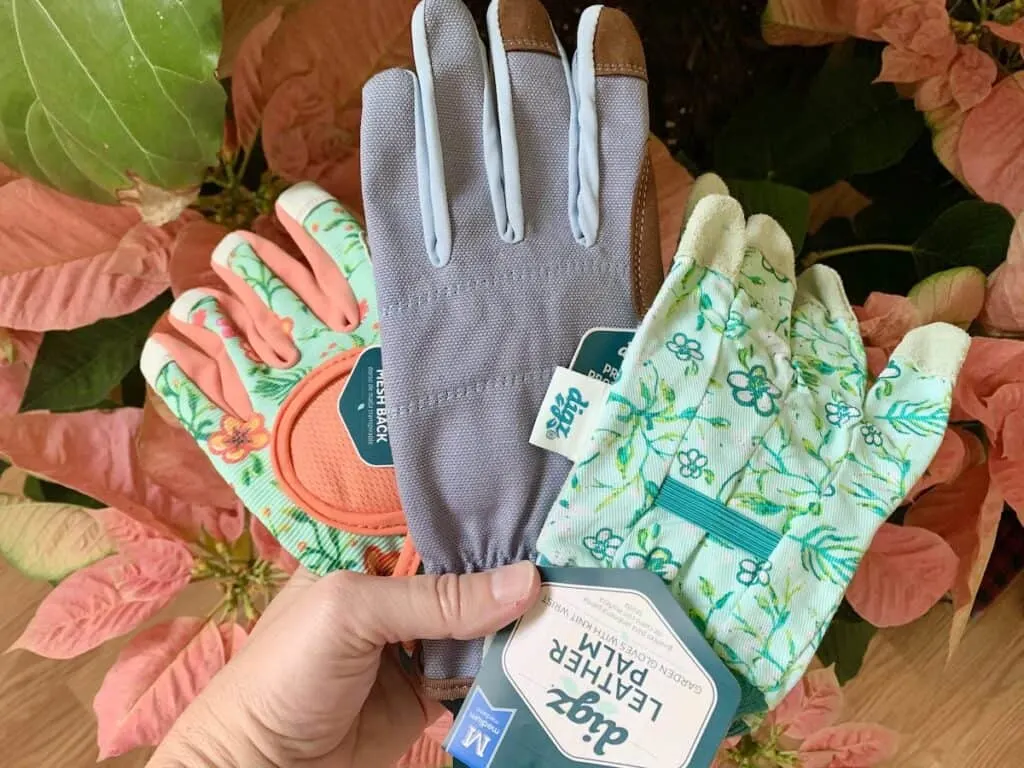 I love these gloves from Digz. They have so many styles and different types of gardening gloves. Something for both men and women.
I particularly love that there are so many colorful, bright designs. These are what I'd want as my gift!
Gardening Tools
It's getting more difficult for me to haul bags of dirt and move things around. Which I thought would prevent me from doing my favorite hobby. (Many gardeners feel the same way, too.)
But with the WORX Aerocart, I'm able to do more in the garden without injuring myself. It is a multipurpose garden tool that can also be used for other purposes around the home. This combination wheelbarrow, yard cart and dolly helps with so many gardening chores.
I can use it to bring leaf mulch to my garden beds. Or bags of potting soil. Or even lots of plant pots bought from the gardening center.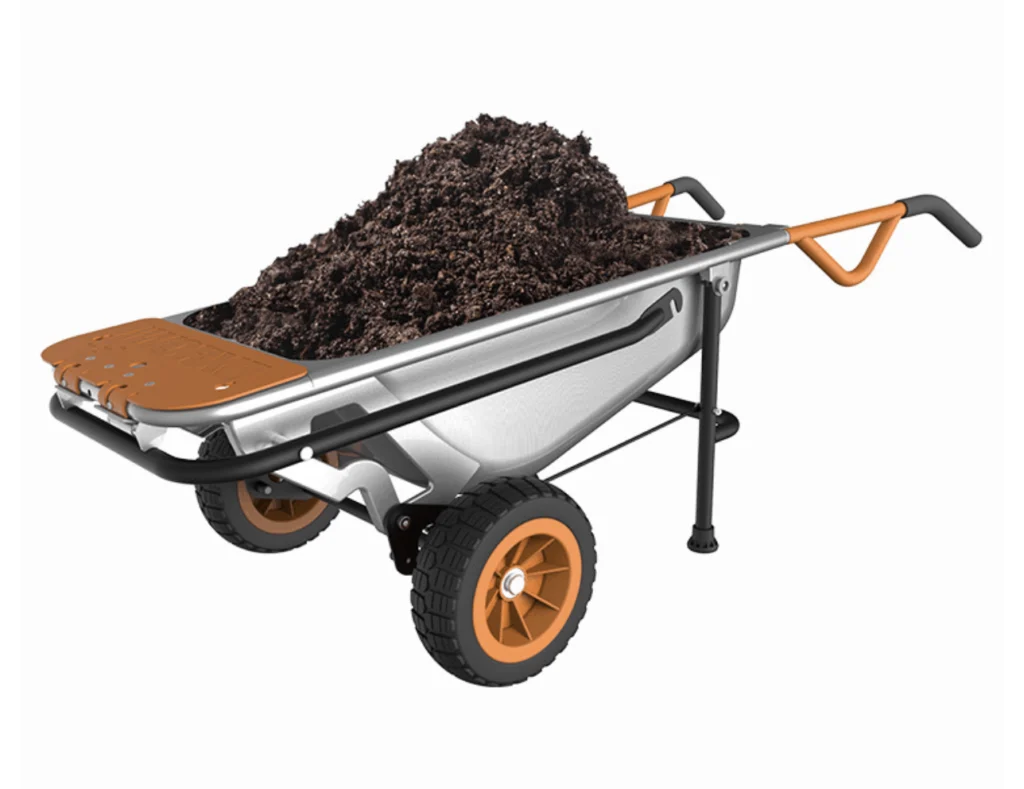 When I'm not using it, my husband uses it for hauling firewood. Or as a dolly for moving boxes and heavy items around the home. Adding the tub organizer helps us to keep tools and items separated while rolling across the yard and around the house.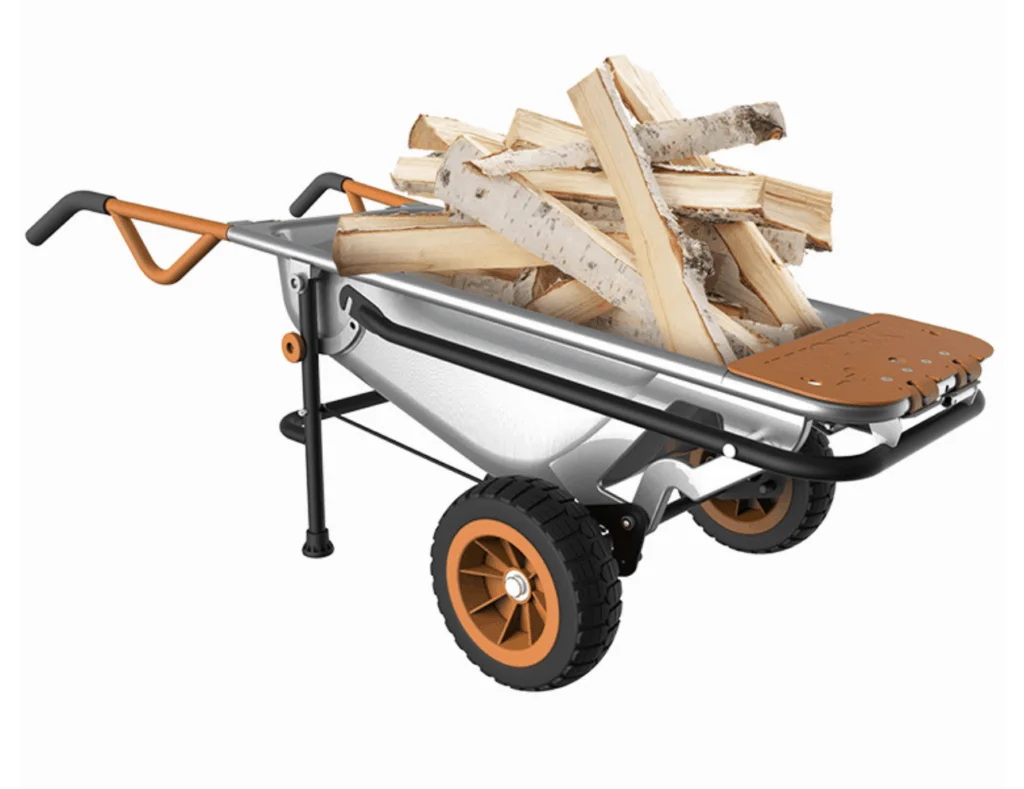 What I love is that the wheelbarrow converts into a solid yard cart which lets me have an elevated working space. So I can pot plants outdoors without having to be on the ground or making a mess on the porch or patio table.
Check out all of the unique features in our unboxing video:
If you are looking for a great family gift, the WORX Aerocart is a perfect choice. And for any gardeners who are worried about not being able to continue their passionate hobby, a WORX Aerocart can help them continue to do what they love.
Best Gifts for Gardeners
Here's some more of my favorite gifts for gardeners. Most of these items I own myself, or my mom has given to me, making them extra special. I'm sharing them with you in the hopes that the people you give them to will love them as much as I do!
More Gift Guides
Check out my big list of the best gift guides for everyone! There are gifts for minimalists and hard-to-shop for people, gifts for National Park lovers, healthy stocking stuffer ideas and many more gift guides!