How to get rid of odor in a refrigerator. We've all wondered how to get the smell out of a refrigerator more than once. Whether it's rotten food, smelly food like fish, , broccoli, onions or garlic, or just a moldy, musty smell – smelly refrigerators are just plain gross. Especially when they store the fresh food we're supposed to eat.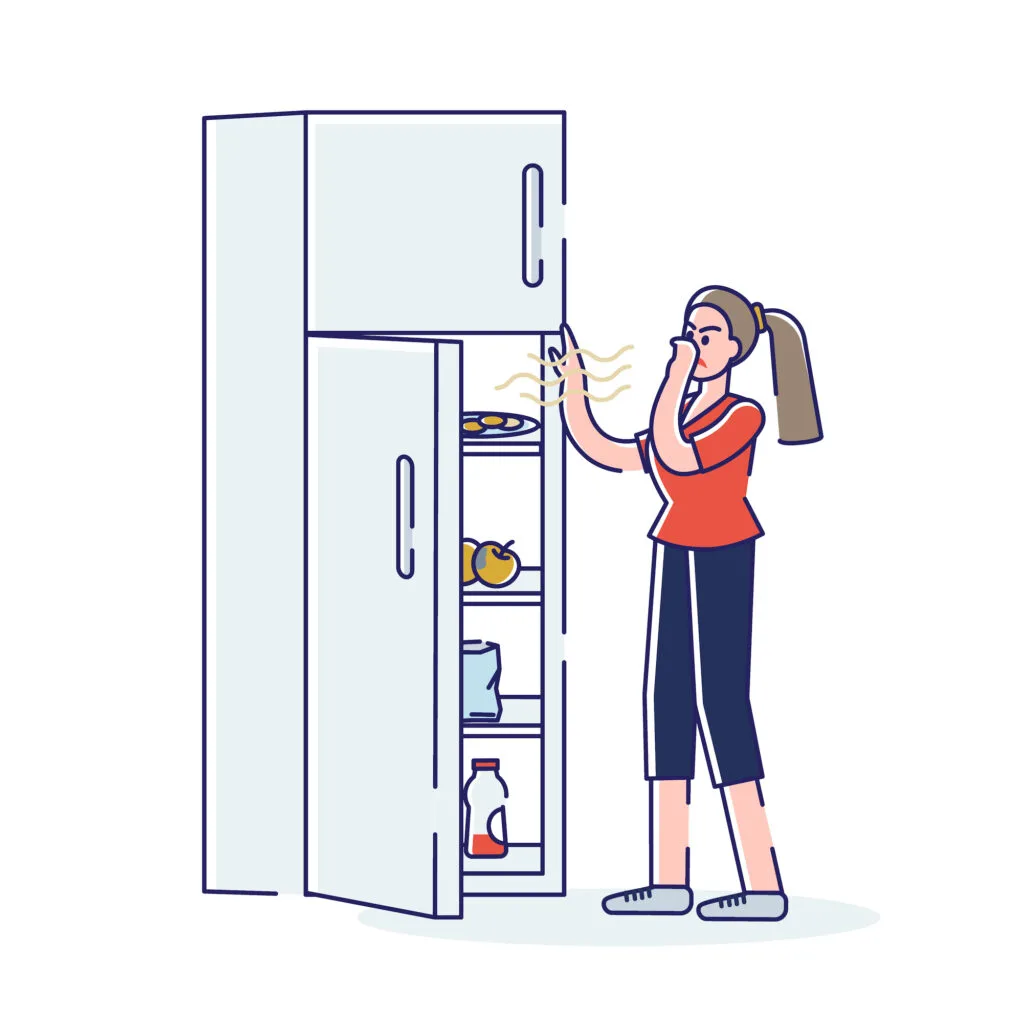 So stop throwing away money and fix the problem of a smelly refrigerator once and for all!
It's easy to get rid of odor in a refrigerator. Trust me. Once you find the right product to put in your refrigerator to keep odors from building up, you won't have to worry about it again.
AND you can do it naturally. With no chemicals.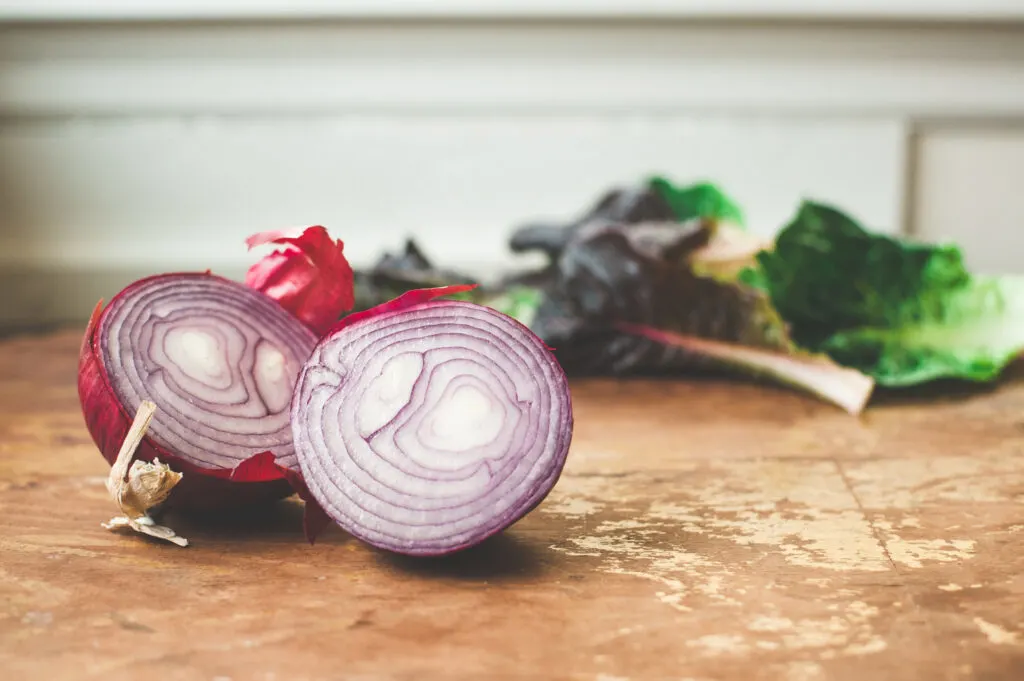 How to Get Rid of Odor in a Refrigerator
So, there are a few tried and true ways to get rid of odor in a refrigerator. Get rid of smells and freshen your refrigerator by doing any of the following:
Remove the offending item (think fish, cabbage, broccoli, onions, garlic, etc.) Once you remove it, though, you'll have to wait for a while to let the odor diminish on its own time.
Clean the inside of your refrigerator from top to bottom. Remove all of the food and every bottle and storage container you have, wipe down the surface with a natural anti-bacterial wipe or a vinegar spray. Then put all of the food back in. (This likely will take at least an hour of your time, if not more.)
Use baking soda boxes in the refrigerator. Yes, baking soda is a wonderful natural way to prevent odors. You do need to replace those boxes and keep buying new ones, though. Also, the top must remain open and don't let the baking soda absorb too much moisture and develop a "crust" which won't help with deodorizing. Suggested replacement time is 1-3 months.
Consider making a DIY gel air freshener to put in your refrigerator and change out frequently.
Harness the natural power of bamboo charcoal to remove odors and freshen your fridge. Buy once and never replace again.
Bamboo Charcoal Removes Odors
How does bamboo work to take care of smelly problems? When bamboo is burned, it's made into activated charcoal. That charcoal is harnessed and used in natural air purifiers. Air passes through the purifier system during normal air circulation over the day (the charcoal is enclosed in a bag or box). When the air passes through the bamboo activated charcoal, it's purified, which means the odors are removed.
What's left isn't an artificially scented odor or a chemical cleaner odor, but just clean air (which has NO smell, by the way!
Bamboo can be reused over and over again. Every 1-3 months, put the bamboo air purifier in the sun, and the heat of the sun's rays will bake out the nasty odor causing substances, and your bamboo bag is refreshed and ready to eliminate odors again.
Using activated charcoal costs less money than buying fancy sprays, cleaners or refrigerator inserts. Over time, it's even cheaper than baking soda. BONUS – it removes moisture and mold, too – so no worries about those nasty things in your refrigerator, either!
I also use charcoal in removing mold and mildew in cars and it is the best way to remove odor in a closet.
So, here are some of the most, affordable, clever and simply the best ways of how to get rid of odor in a refrigerator. Many of them contain bamboo charcoal, some of them use other non-toxic and chemical-free methods to destroy odors:
Best Products to Get Rid of Odor in a Refrigerator
Bamboo Activated Charcoal
Activated charcoal is one of the best ways to absorb odors and reduce humidity inside your refrigerator. These refrigerator deodorizer packs are easy to use and work better and longer than baking soda. This 2-pack has small boxes that contain a bamboo charcoal insert to remove odor in a refrigerator. Lasts up to two years. Tuck away wherever is convenient in both your refrigerator and freezer.
Modern-Technology Odor Remover
I am not quite sure of the science behind CH-cut aldehyde catalytic decomposition technology. It seems to be relatively new, and the only research I've found is using catalytic decomposition to remove formaldehyde.
This stainless steel HOMIKE odor remover claims to destroy odors by breaking them down into harmless carbon dioxide and water. Yet not enough water to cause humidity problems in your refrigerator or freezer. The stylish stainless steel canister lasts up to 10 years. It does not contain charcoal, but states that it is non-toxic.
Reviews praise this device for acting quickly where baking soda alone has not worked. This seems to be a set-it-and-forget-it solution that does not need to be changed out every month or even a couple times a year. Which is great if you forget to do home maintenance tasks such as switching out deodorizers.
Hanging Charcoal Deodorizer (Works for 365 Days)
Using the natural power of bamboo and hemp, these PURGGO hanging deodorizers are how to get rid of odor in a natural way and might be more convenient if you don't have shelf space. Tuck into shelves, or hang (consider using a suction cup hook in the refrigerator or freezer to hang.)
The bags last up to a year, so no need to switch out frequently. Plus, this 2-pack lets you have and odor remover in both your refrigerator and freezer.
Ever Bamboo Fridge and Freezer Deodorizer
Ever Bamboo makes products for every odor-causing problem in the house. These Fridge and Freezer Deodorizers are ideally bagged and designed to place in your fridge.
Powerful Deodorizing Wipes
For tough odors, such as rotten food after the power goes out in your refrigerator, you will probably need heavy-duty odor control. These deodorizing wipes use non-toxic metal oxides that chemically break down the odor-causing substances.
These would best be used when all of the food is out of your refrigerator and freezer. Wipe down the entire inside of your appliance before adding food back in.