What do the lab tests show? That's always the first thing that doctors check for any medical condition, isn't it?
Did you know that there are actual lab results that can definitely show if you are having hormonal swings or hormone deficiencies?
Yes!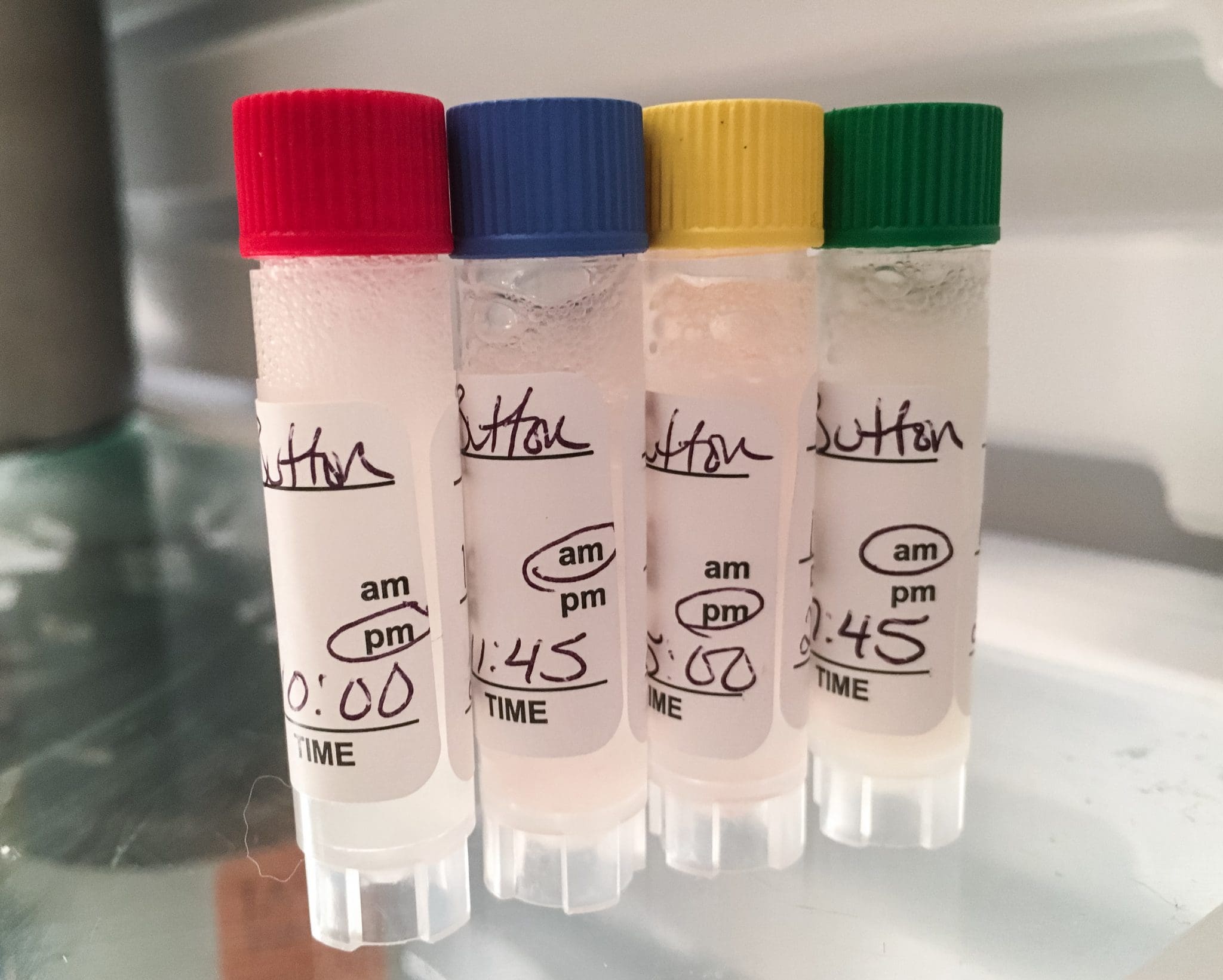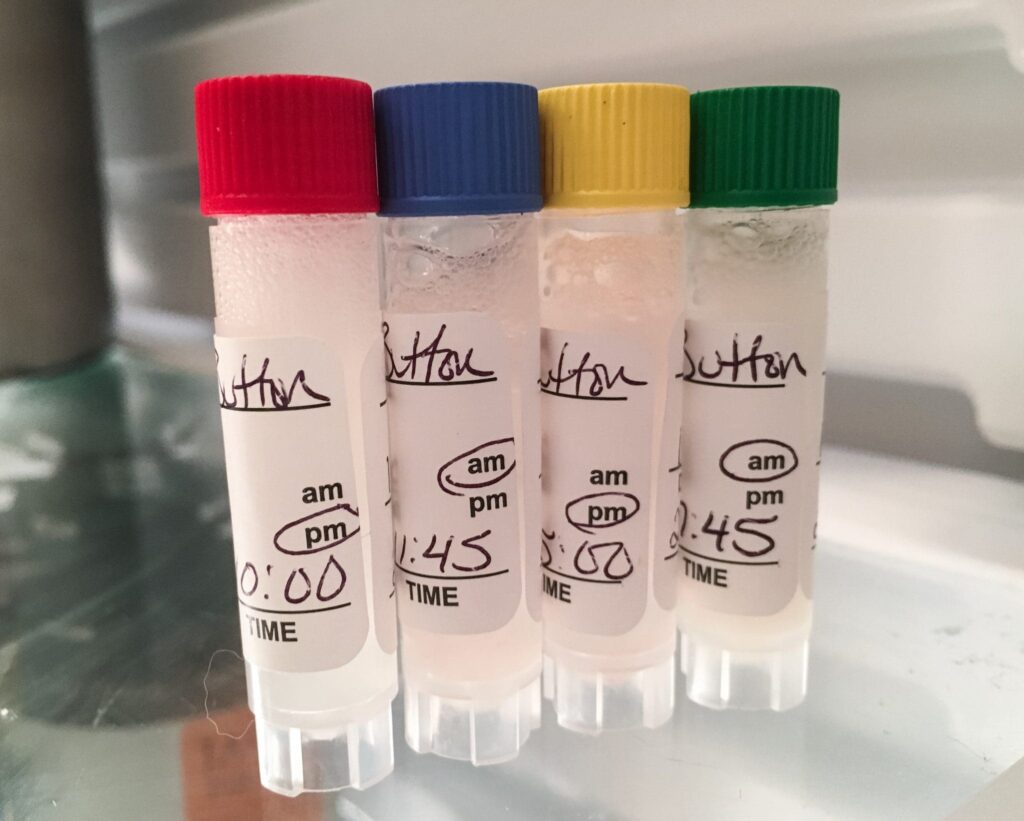 It's been a few months since I shared my decision (and need) to see an endocrinologist about what I believed were hormonal problems, even though I was in my late thirties and definitely not in menopause. (See why I decided and what happened during the first visit).
Even though I was going to a medical doctor, even though I've been through so many tests before for all kinds of illnesses, somehow I just had this feeling that treating a perceived hormone imbalance would be using a lot of guessing, a lot of assuming, and a lot of wondering about whether or not any of my hormones were actually out of balance.
I was wrong.
For any of you who think that you might have a hormonal imbalance, it is so awesome to know that you can be tested and know for sure! Yes, you can actually get real proof (or proof that it's not hormone related).
I'm sharing my recent hormonal test results with you, to show you that:
Yes, I really, really do have a hormonal imbalance. My gut feeling was right (and always is).
These are real tests. You don't have to wonder anymore.
A thorough doctor who has a holistic approach to your health should be using these.
Let's start with the most shocking, shall we?
Progesterone
This number is proof that I was suffering for way too long.
Way. Too. Long.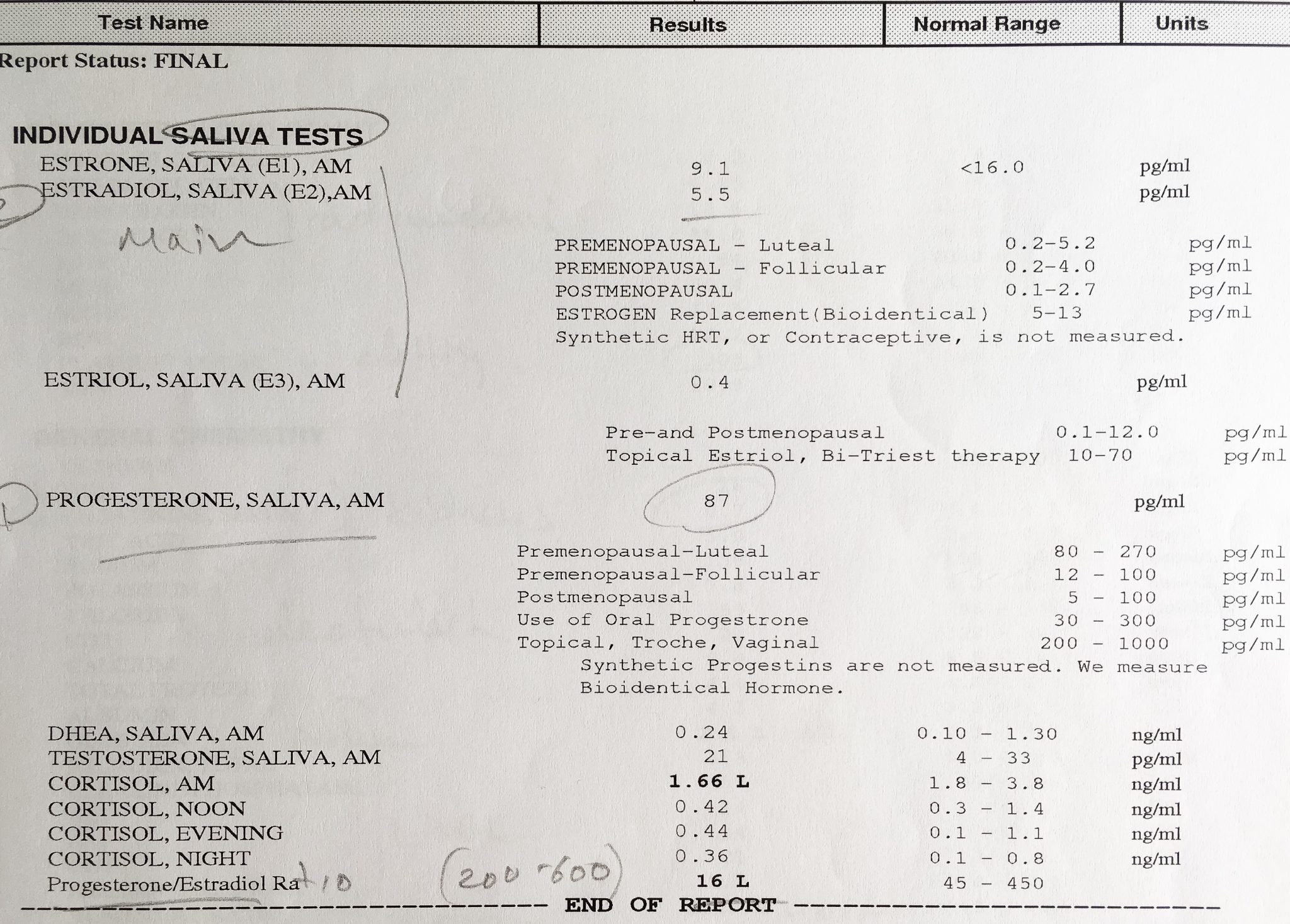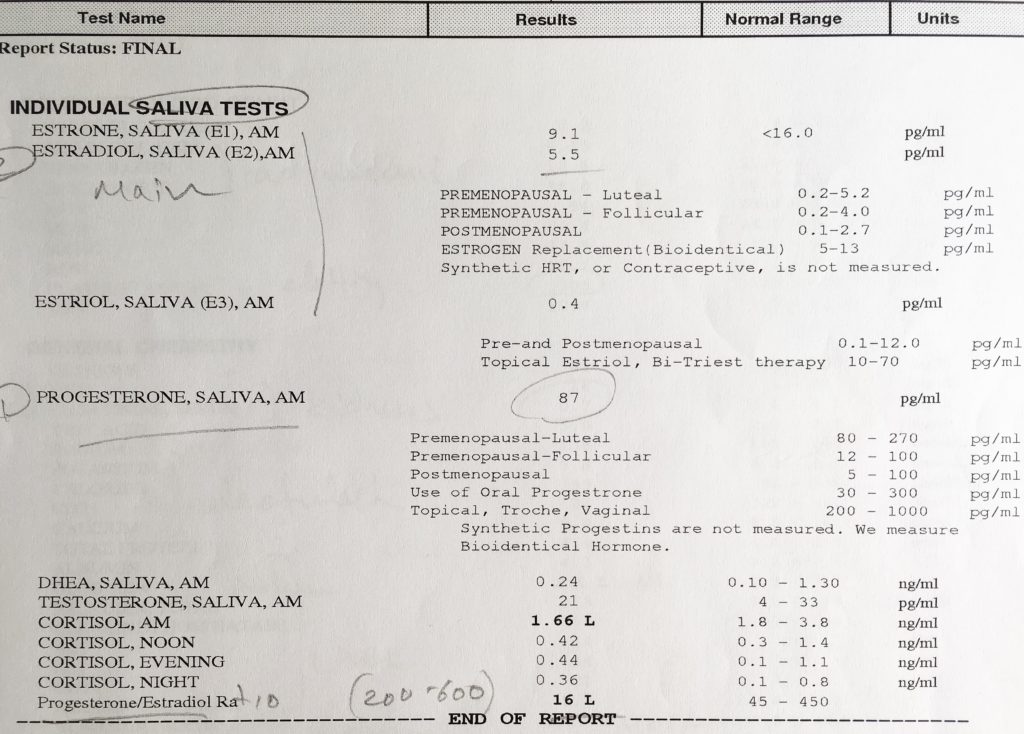 Let's focus on that bold 16L number on the very bottom of the photo. It's the Progesterone/Estradiol ratio.
Notice that the numbers beside it say the normal range is 45-450? Yeah. It's pretty obvious that 16 is NOT in that optimal range.
Even worse is that my endocrinologist – you know, who works with hormone balances for a living – says that 200-600 is actually the optimal range to feel great. (He penciled that in).
So, I'm at a 16 when a 200 should be the minimum that I have to feel like a normal human being again.
I left the doctor's office feeling more than a little justified after seeing that number.
Cortisol
Okay, onto the cortisol levels. This test I've had done a few years ago, too. It's a spit test (watch my video on what it's like below). My numbers were low last time, just like they are now.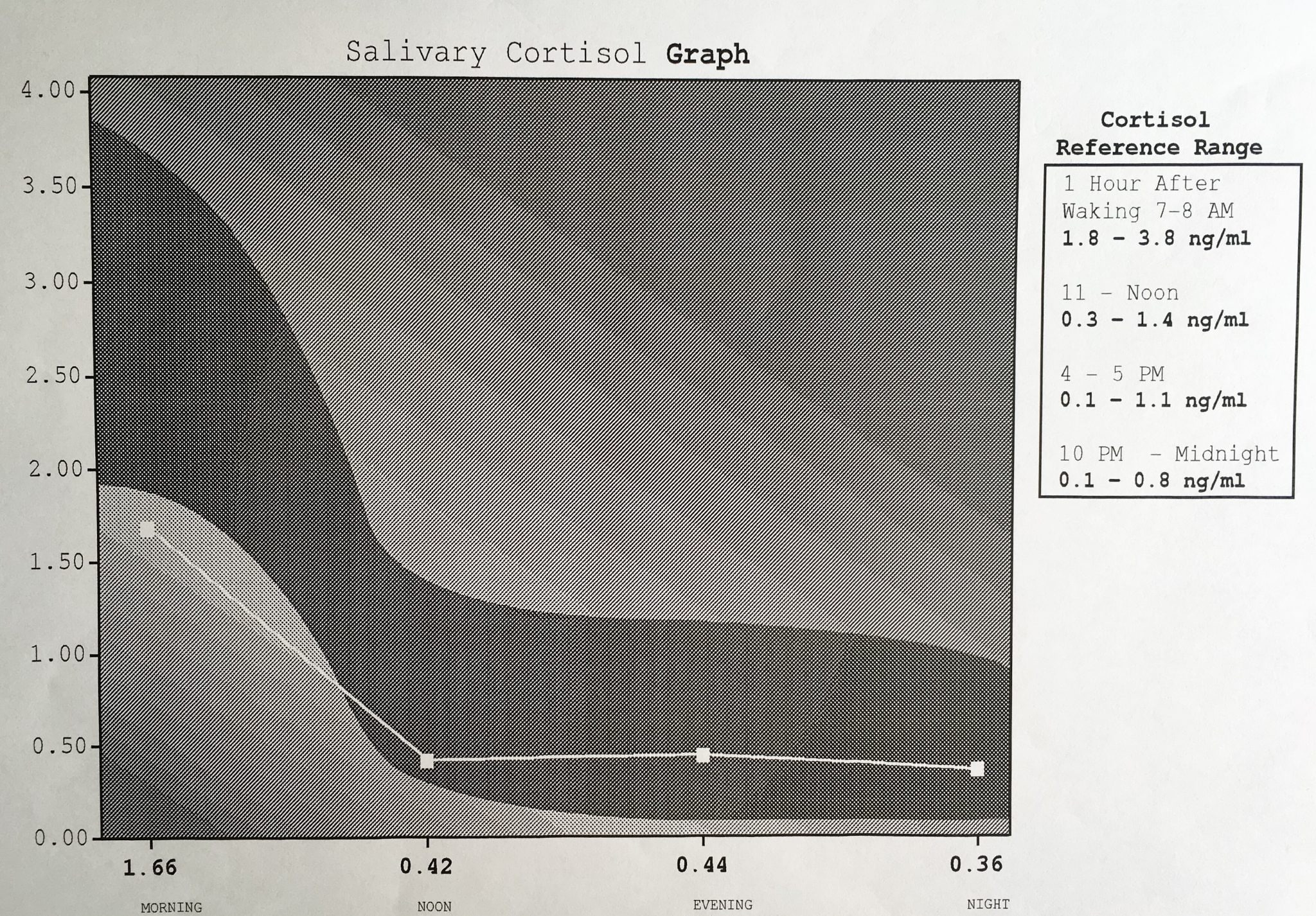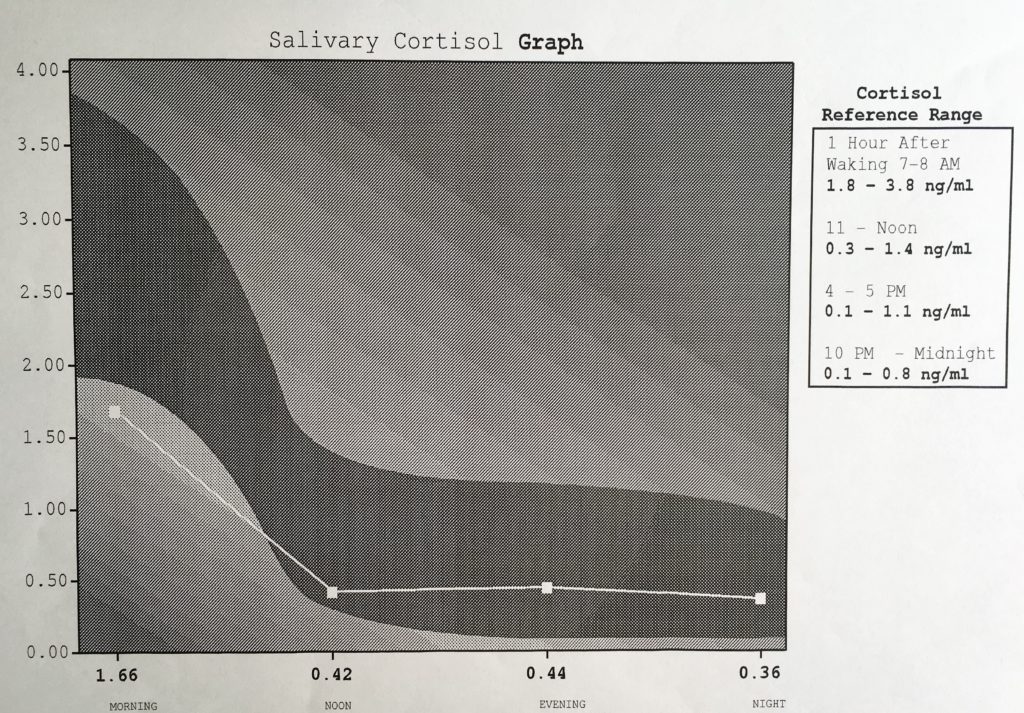 The white boxes and lines are where my cortisol levels are throughout the day. The black wave in the background is where the optimal range is.
For everyone, your morning cortisol levels should be highest in the morning. Mine obviously are, but not as high as they should be.
Estradiol, DHEA and Testosterone
My doctor didn't seem to want to focus on these as much right now, since the other major imbalance needs to be taken care of first.
Again, you can see from actual blood work that my testosterone levels are low – and you should have testosterone, even as a female.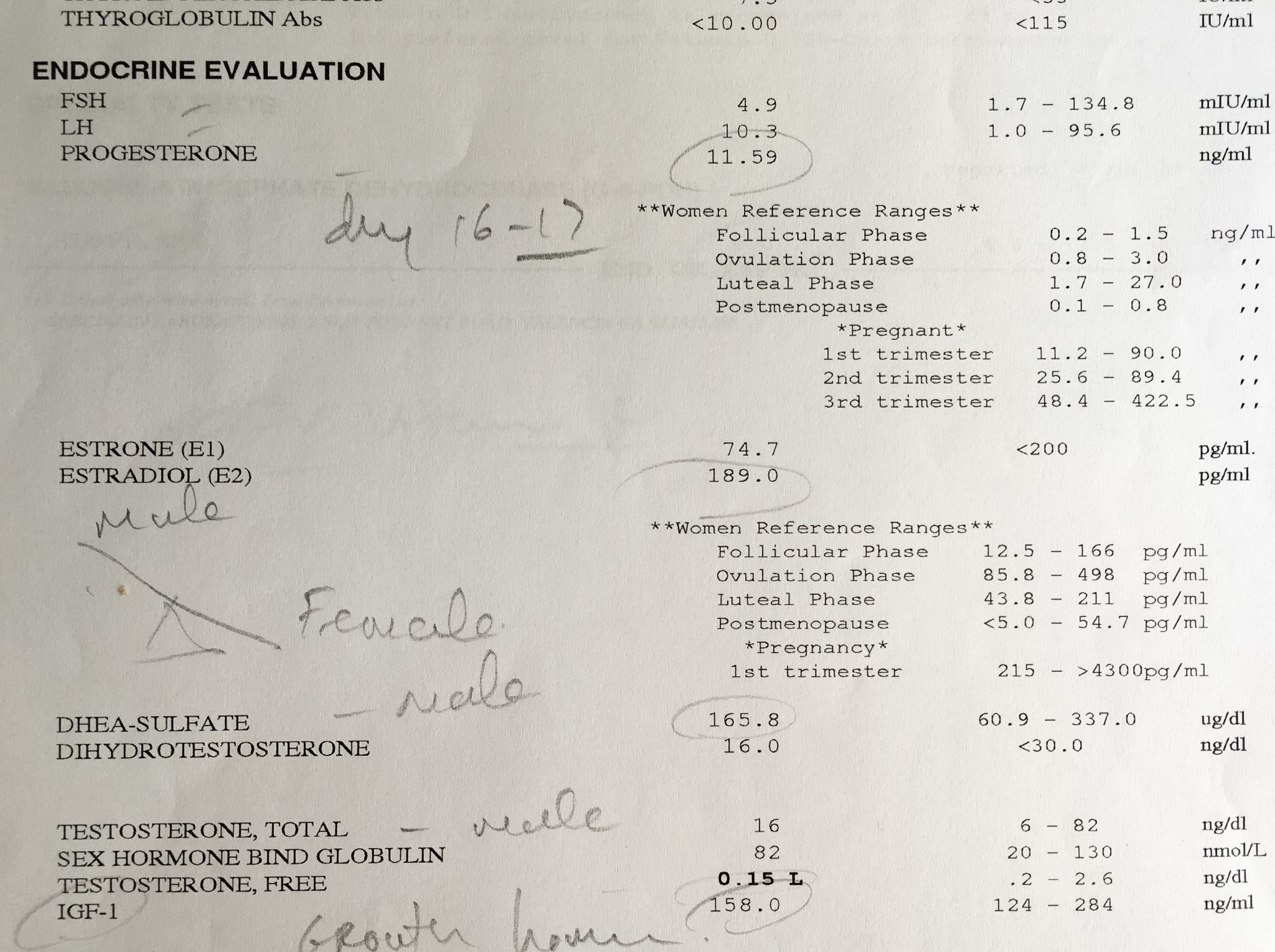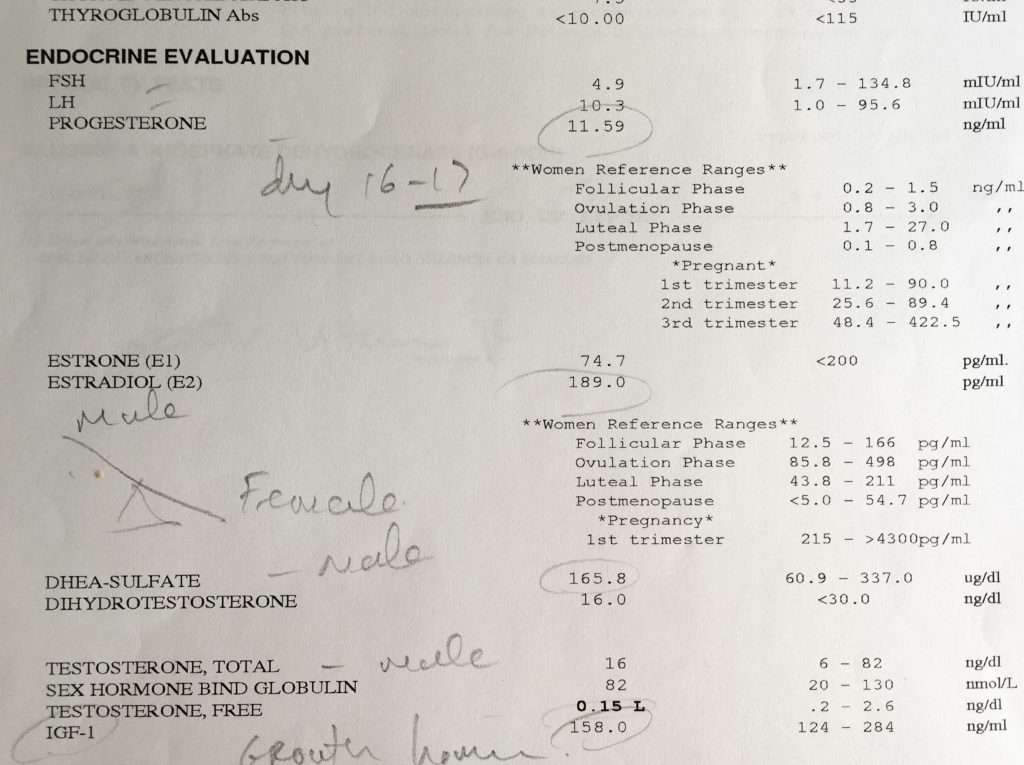 Leaky Gut Syndrome
When I had my first endocrinologist visit, before I had any lab work done, my doctor said that there are usually four key pillars to hormonal imbalances. One of them being a leaky gut.
I had been tested years before for leaky gut, and it was negative. I didn't think that I had the problem, but was curious to see what the test results would say this time.
My doctor was actually surprised that I didn't have a leaky gut, according to the lab results from blood work.
Goes to show that you can't guess, it really helps to actually know and narrow down the real problems.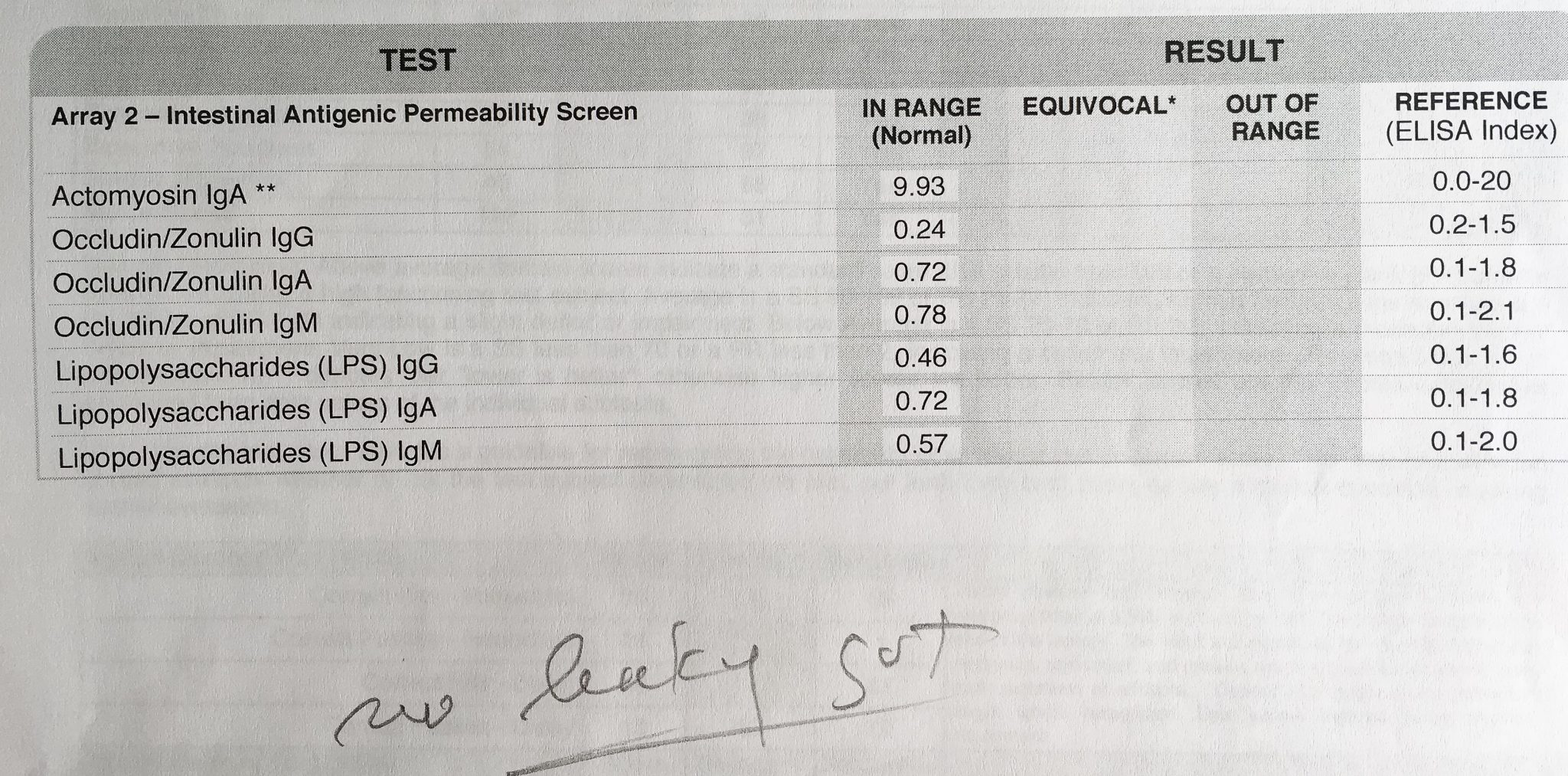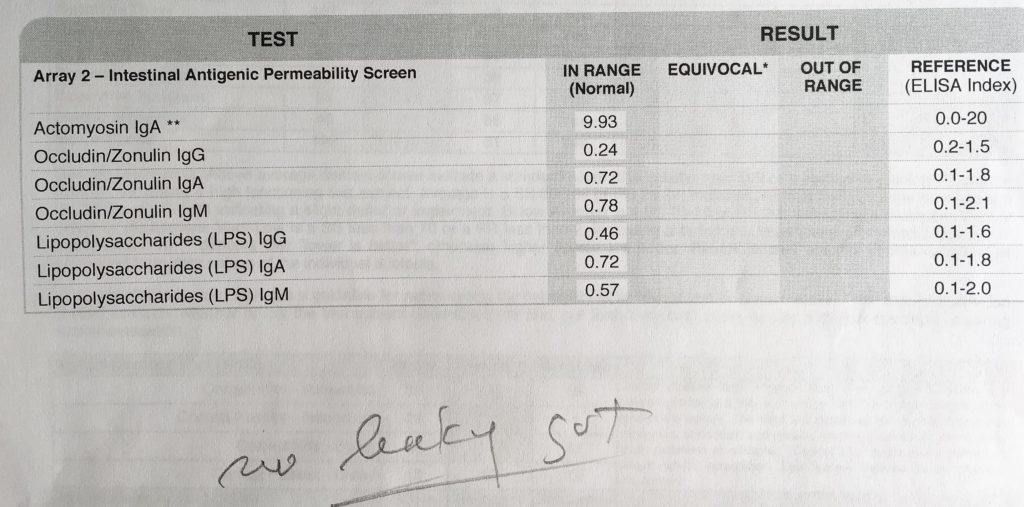 These are just a few of the lab results done. I didn't show the pages of blood work that looked at basic tests, including cholesterol, iron levels, Vitamin D levels, and a lot of other stuff that would show up if there was a problem that could be causing your physical ailments, not just a hormonal imbalance.
These tests are done in a variety of ways, including blood work, spit tests and I've seen other tests done with urine samples.
Don't be afraid of the testing, in order to know if you truly have a hormonal imbalance and are suffering when you could be thriving, instead.
If you're going to a doctor who doesn't believe in doing these tests, yet you truly have a feeling that your hormones are 'off,' switch doctors. Or at least ask why they are not utilizing this medical technology.
The answers are out there.
I'm so glad that I started looking into hormonal replacement therapy. Here is how I reacted to HRT therapy and how it has benefited me.