Wish there was a pill to stop stress? Feel like you need a chill pill most days with everything that you must do for work, family and the home?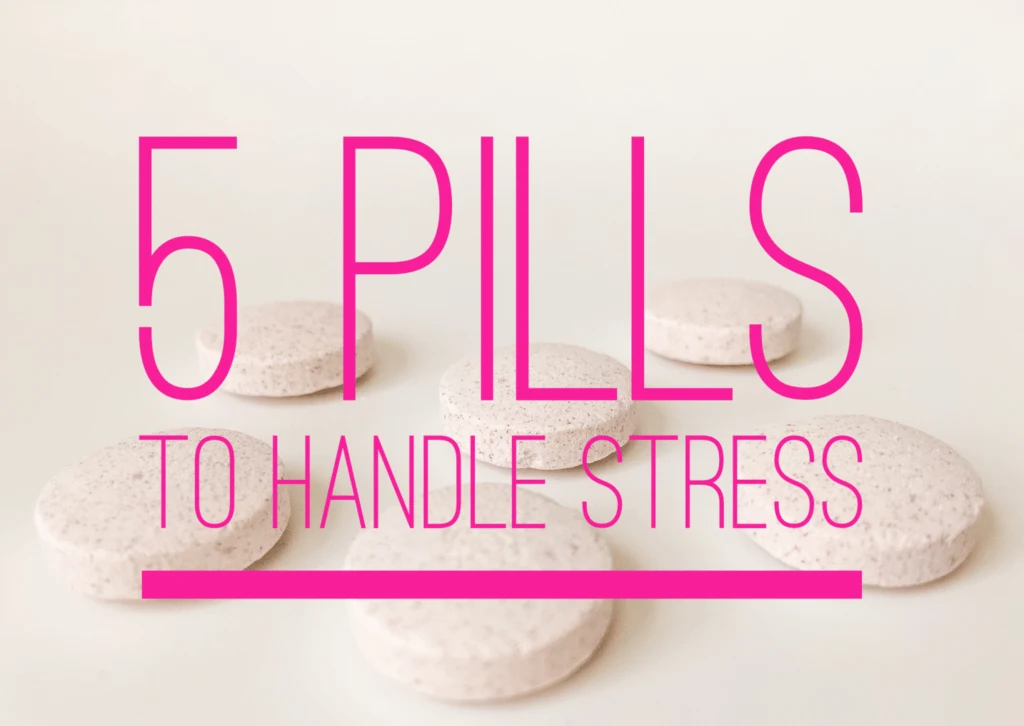 Yeah, I hear you.
Good news is, there are natural supplements and pills that can help you ease the affects of stress on your mind and body.
Will they get rid of your to-do list that's a mile long? No.
Will they help you handle that to-do list with a bit less anxiety and frustration. Possibly.
These are five supplements and herbs that I have taken in the past to help with stress, anxiety, feeling overwhelmed and generally just wanting to cry because of the stress of daily life.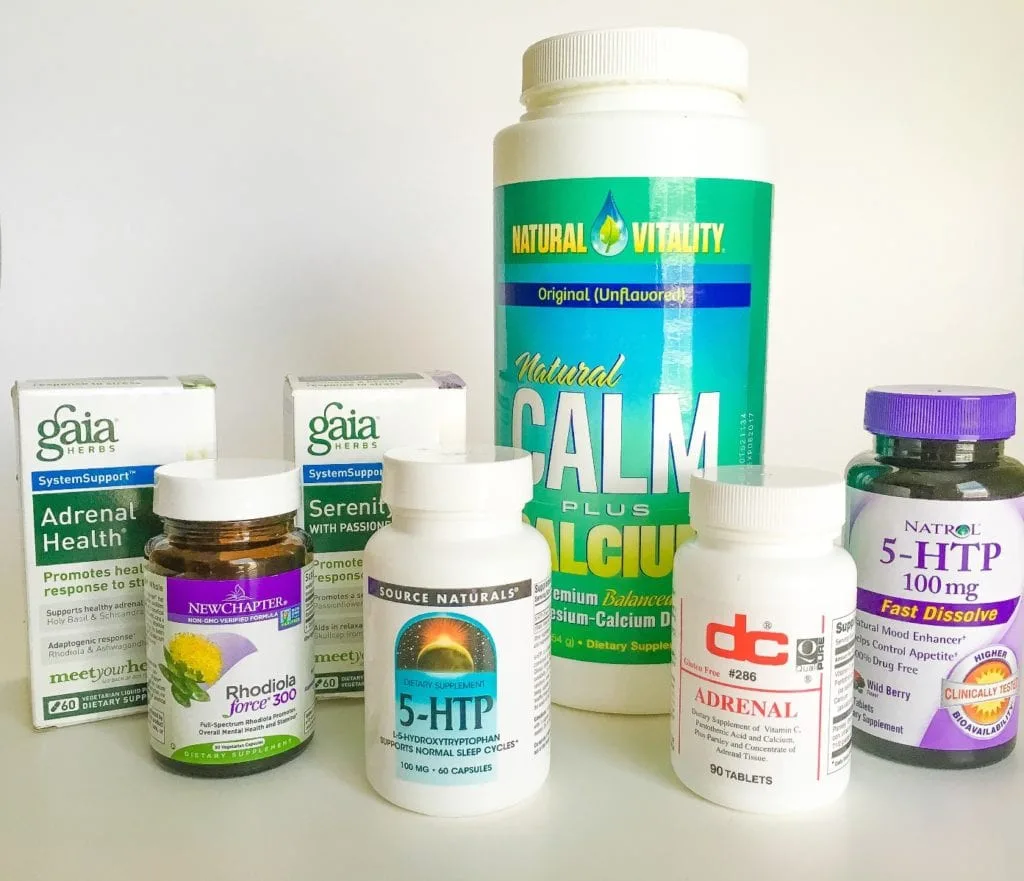 Much of my anxiety and feelings of being overwhelmed are because of a hormone deficiency, as I've recently learned. Yet in the years leading up to my diagnosis, I have taken these pills and experienced a noticeable effect on how I deal with stress. That's a pretty big deal, considering the physical imbalance I was experiencing.
Let me make this perfectly clear – I am not a doctor or medical professional. I am a human being going through this crazy, overly fast-paced world who tried these supplements and had personal success. Will they work for you? Should you even try them? That I can't tell you. And your doctor might just find another underlying cause, like I did.
What I do know, though, is that these supplements have helped me sail through the day with less grief, getting more done, and not being on a prescription drug (have you read the side affects of those things?!?). Watch my video below for even more personal stories:
Without further ado, here's five pills to stop the stress in your life. When someone tells you that you need a chill pill, these might be just the thing.
5 Pills to Stop Stress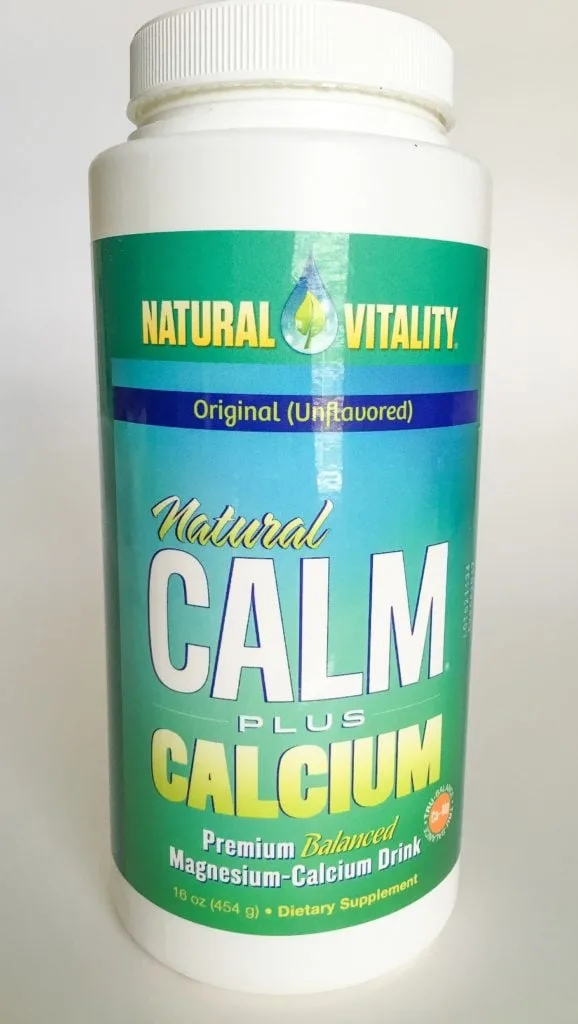 Magnesium Known as a macro-mineral, which means that the body needs it in large amounts, magnesium works on a myriad of processes in your body, including your nerves and your ability to handle stress. Also helping with blood glucose control and blood pressure regulation, this mineral is a stand-out supplement for your diet, yet estimates say that the majority of Americans just don't get enough.
(Watch the video to see the surprising effect of adding magnesium too quickly into your diet)
Natural Vitality is a company that I love. I found them at Shiftcon Conference and was given a free sample of their Natural Calm. Trust me, it works. They use Non GMO ingredients, support organic farming and promote a general feeling of calmfulness. Their powdered magnesium supplements make it easy to add a calming dose to your drink.


Magnesium comes in many shapes and forms, though. There are capsules, tablets and even magnesium creams. It's generally in multi-vitamins, but you might not be getting enough.
I highly suggest our DIY magnesium topical spray recipe. You can apply magnesium to your skin and let it absorb. You'll get the same anti-anxiety effects, but it's easier on your digestive system.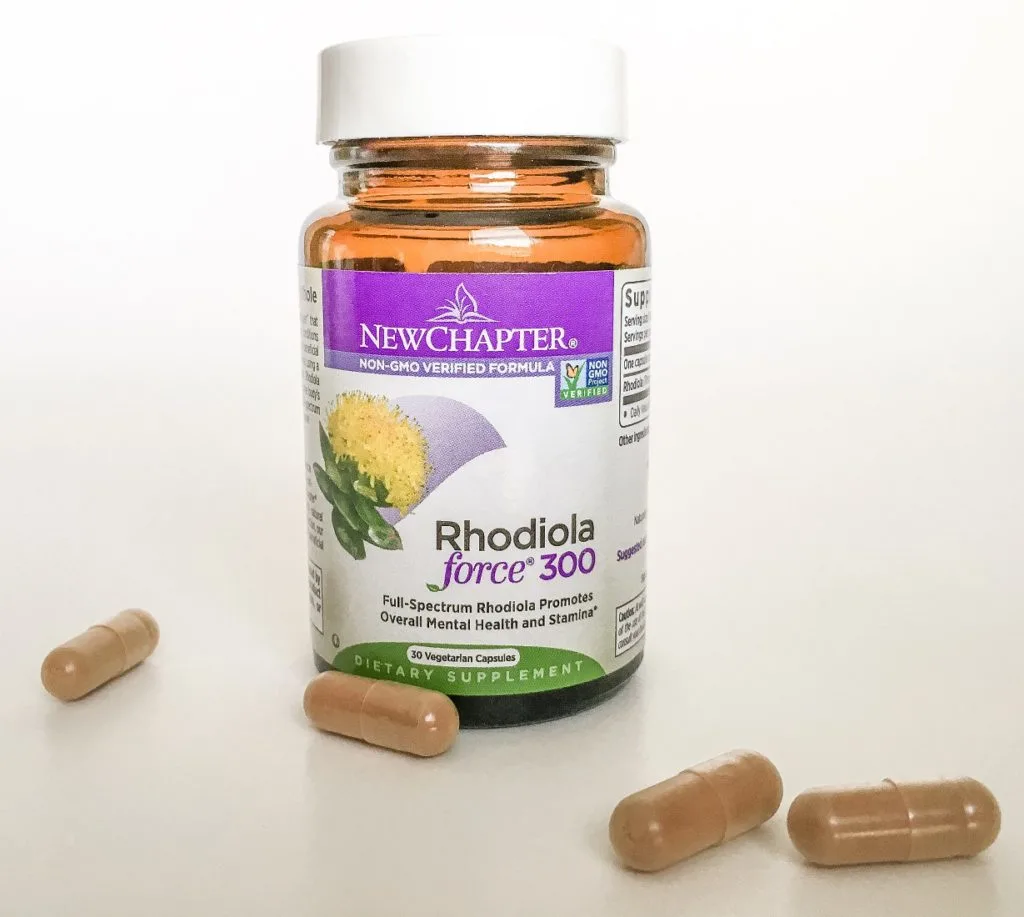 Rhodiola This is my favorite. This is the one that I've experienced the most reward from. It has been prescribed to me by my doctors, even though it is an over-the-counter supplement. For me, it really works. I just feel a lot more "chill" when I take this supplement. Not zoned out or medicated. Just more calm and peaceful, and who doesn't want that?
Made from a flower, this adaptogenic herb helps your body deal with whatever is coming its way.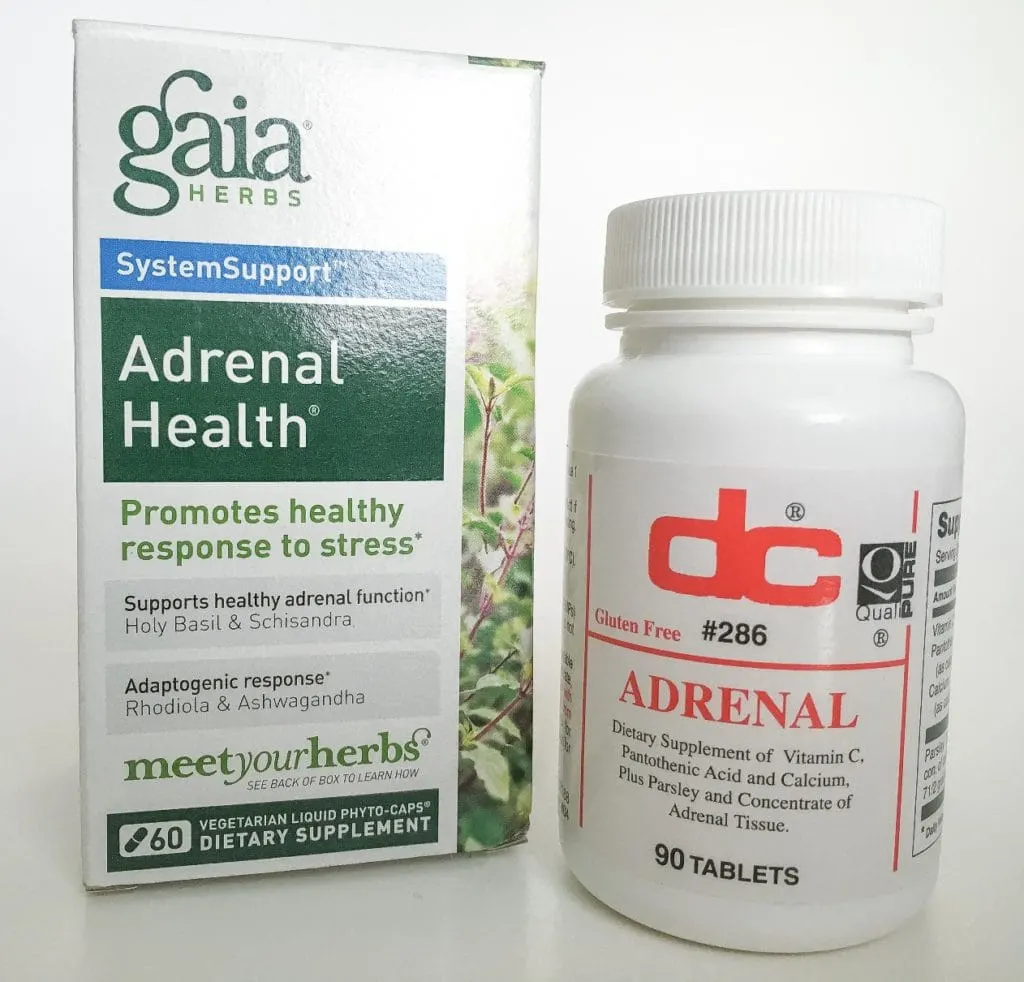 Adrenal I was actually prescribed adrenal supplements by my doctor, even though they are available over the counter. I notice a dramatically different improvement when I take them regularly. I have been diagnosed with a not-so-severe case of adrenal fatigue. So anything to help support the adrenal glands, which help us deal with stress, can possibly help with stress-related feelings.
The Adrenal supplement from Dee Cee Labs is a favorite of mine. GAIA is a brand that I know and trust, and I like their Adrenal Health supplement, too.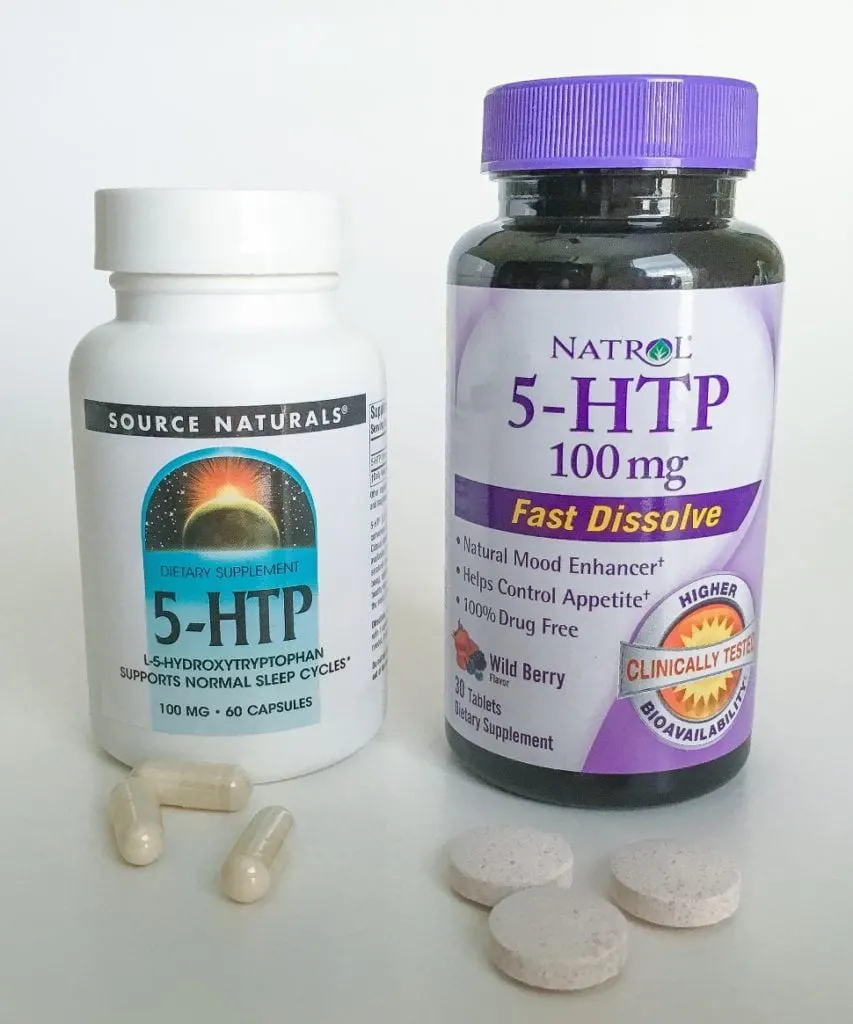 5-HTP Directly impacting your serotonin levels in your brain, 5-HTP can help you feel better and more happy. I've written about taking 5-HTP before, and it has been a long time supplement of mine over the years.
There are many different ways to take 5-HTP, such as these quick dissolve tablets or pills to swallow. As I shared in the video, I've found out that taking 5-HTP on an empty stomach is not a good thing. Keep this in mind.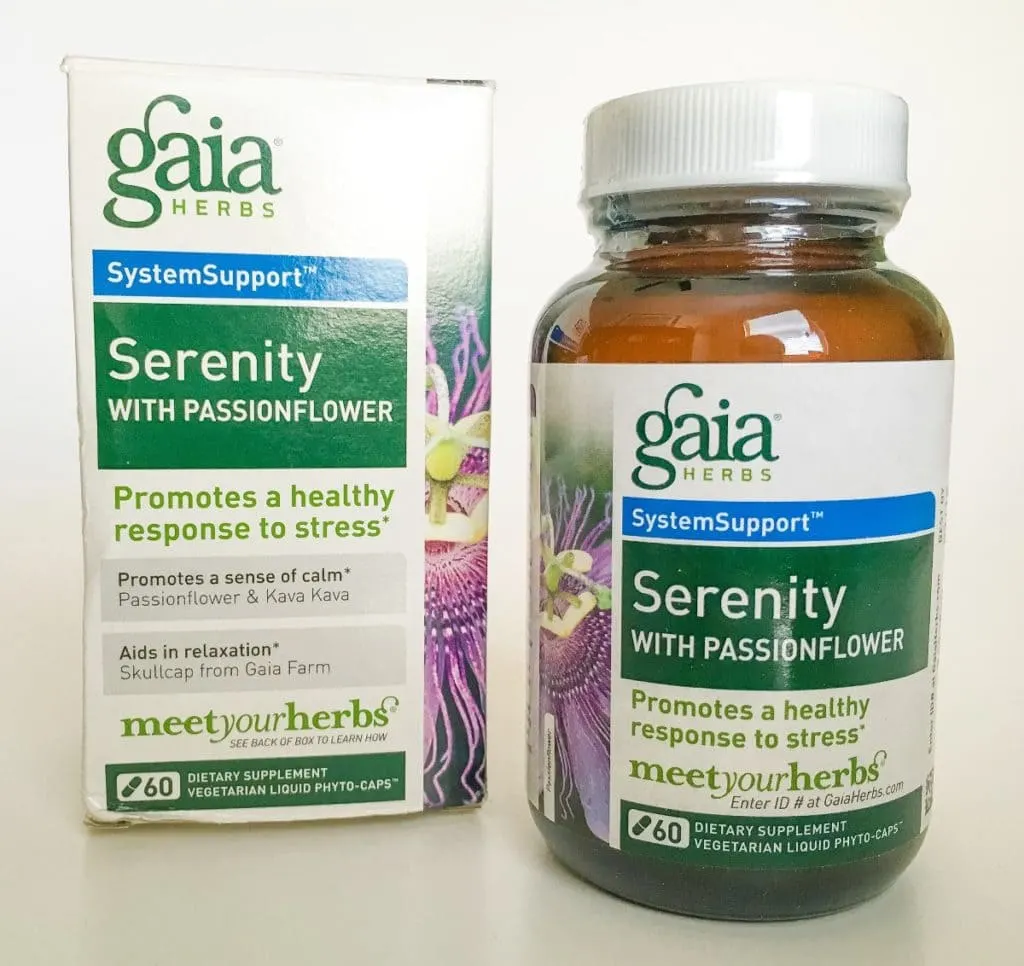 Stress Formulas There are a lot of stress-busting formulas. Made with a combination of herbs or vitamins or minerals, they help you ease and manage stress. I don't use them as much. I have never found them as useful as the singular supplements, such as only rhodiola or only magnesium, but you might want to give them a try. After all, everyone's body is different and what works for me might not work for you, and vice versa.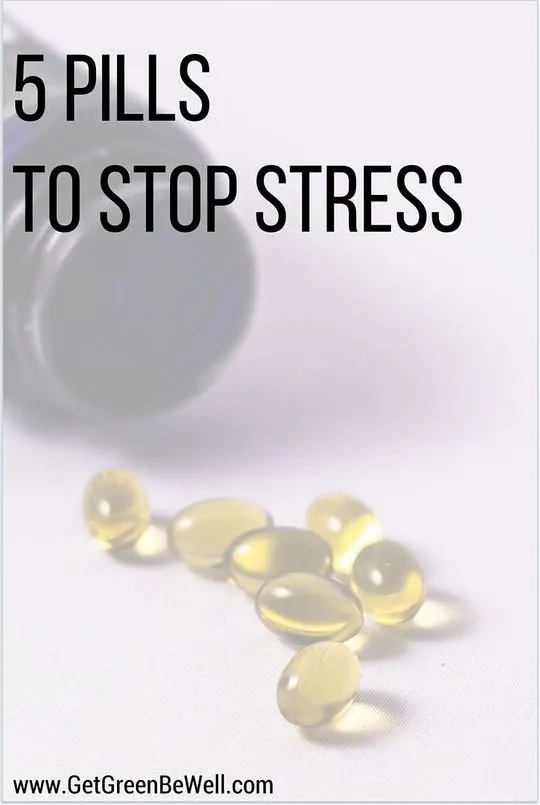 So what do you think? Ever tried taking a supplement for stress? Yay or Nay?