Living with hormonal imbalances, and the anxiety, irritability, weight gain, exhaustion and other medical problems they cause (such as adult cystic acne), is no fun. Hence the term I have not so lovingly named it – Hormonal Hell.
I'm not the only one suffering, though. Wow, I'm really overwhelmed with the number of people who have reached out asking if I am okay, or sharing their loved ones' personal struggles behind the scenes, revealing medical challenges that I never knew existed. You see, we all try to cover something up. It's in our deepest, most personal aspects of life where we are trying to deal with it.
It doesn't have to be that way.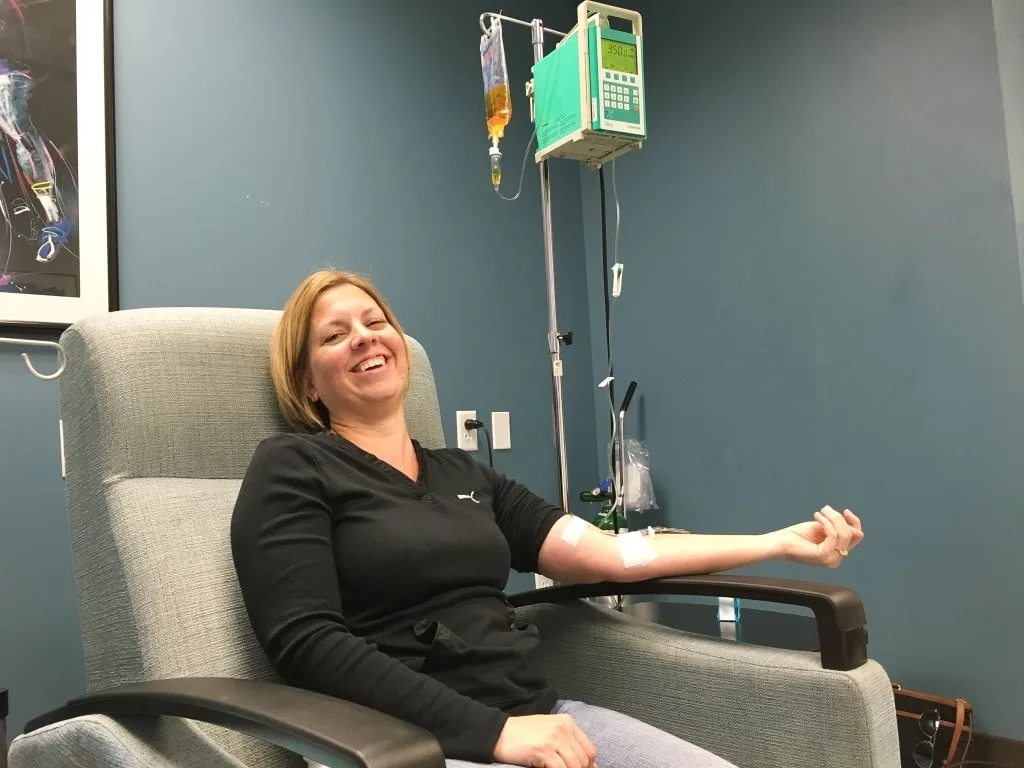 I decided to share my personal hormone struggle to let others know (especially younger women who might not think that they could possibly be experiencing hormone related symptoms yet) that it is a serious medical problem. Your hormones affect so much more than just your period or your mood during PMS.
Hormones affect your metabolism, your memory, your brain function, your energy levels, and, yes, your reproductive organs and processes. And more.
What's Wrong with My Hormones? I Just Didn't Want to Hear the Word Menopause
One of the biggest worries that I had when deciding to finally visit an endocrinologist for the first time (other than trying to find a holistic-minded one), was the concern that they would tell me that I had entered menopause.
Seriously. I didn't want anyone telling me that I had started peri-menopause or menopause itself. Yes, it could technically happen. Yes, it WILL happen one day. But being 40 and being told that would have been much too hard to bear for me.
So, I put it off. And off. And off.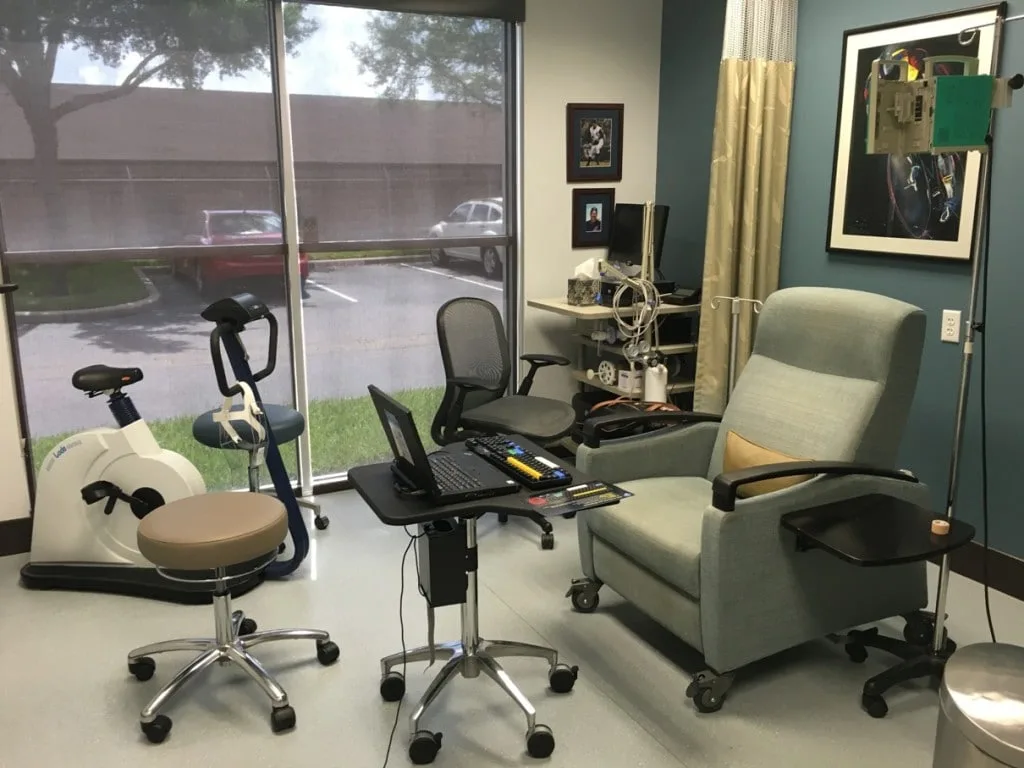 Then I couldn't suffer any longer. I booked my appointment with an endocrinologist (I surprisingly got an appointment two weeks later, not the months that I was expecting). Thankfully, my holistic-minded chiropractor recommended this endocrinologist to me. Turns out, he was one of the two that I would have probably picked via an internet search. I had already asked Orlando area friends and no one had any recommendations. Turns out, no one is going to an endocrinologist.
And then I nervously waited.
I was a basket case. Seriously. I get myself so worked up. Because I was scared of what the doctor would say, scared that I would have to be on the offense saying I don't want to take a million drugs, scared of being looked at like I was crazy.
I was so worked up that my husband took off of work to drive me to the appointment and to be there with me. (I love him so much, don't you know?)
Should I See an Endocrinologist for Hormone Imbalance?
If you think that you have a hormonal imbalance, yes, you should see an endocrinologist. Obviously it's a decision to make with your own healthcare provider. But endocrinologists focus on hormonal balance, so you might end up seeing one if you do have issues.
I explain more about my first endocrinologist appointment in my video:
Here are some of the highlights of what my endocrinologist asked me, what happened, and what's next.
I had an hour long appointment. It was relaxed, conversational and allowed me to talk in length about my concerns and prioritize what symptoms to take care of first.
Part of my new patient package was a complete set of labs. I received extensive blood work, as well as a zinc test (to see whether or not I was deficient). I also had a DEXA scan for bone density scanning, as well as more info about my body composition.
Since I had an IV in place for the blood work already, I consented to having an IV infusion of vitamins and nutrients, after asking about what was in it.
I was at the medical doctors for about two and a half hours.
I talked with my doctor, Dr. Edwin Lee of the Institute for Hormonal Balance, during the first half of that time. The second half was for labs. During my lab time, Dr. Lee took some preliminary results (the DEXA scan was immediate), as well as looking at my previous lab work that I had brought in for reference.
How I Am Going to Be Treated for Hormonal Imbalances
By the time that I had left, he had a preliminary treatment plan for me to start on. I would be doing some additional lab work after I left (a cortisol level test to be done at home, watch the video below to see how painless it is) and he had to wait to see what the blood work revealed.
Over the next 30 days, I was to do a detox. The detox would normally last 10 days. Since I have one kidney, I was put on a modified, more gentle detox to last 20 days.
No gluten, no added sugars, no red meat, no alcohol, no chocolate for the detox.
I was also given some basic supplements that I talk about in my video. These actually surprised me.
And I was started on an entry dose of a bioidentical progesterone to start achieving hormonal balance.
Feeling Good and Happy with Hormone Replacement Therapy
When I left, I felt better. Really better. Because someone understood and validated what I was going through. I was not all alone anymore, because Dr. Lee said that all of my symptoms were exactly what brings in everyone else. Sometimes a lot more severe than my symptoms are for me (I don't even want to imagine that).
I also felt real good after my IV infusion. I was totally dead set against IV treatments at all. Trust me, I did not want anyone sticking a needle in me or pumping my body full of stuff that I was unsure of.
Yet, after a 30 minute treatment (a TV is in the room and you could read or relax, but I chose to talk to my husband and praise God that I was going to get better soon), I felt good. Not drugged, not sedated, not hyped up artificially, but honestly really good.
If that's what it feels like to be in perfect hormonal balance, I want to feel that way again.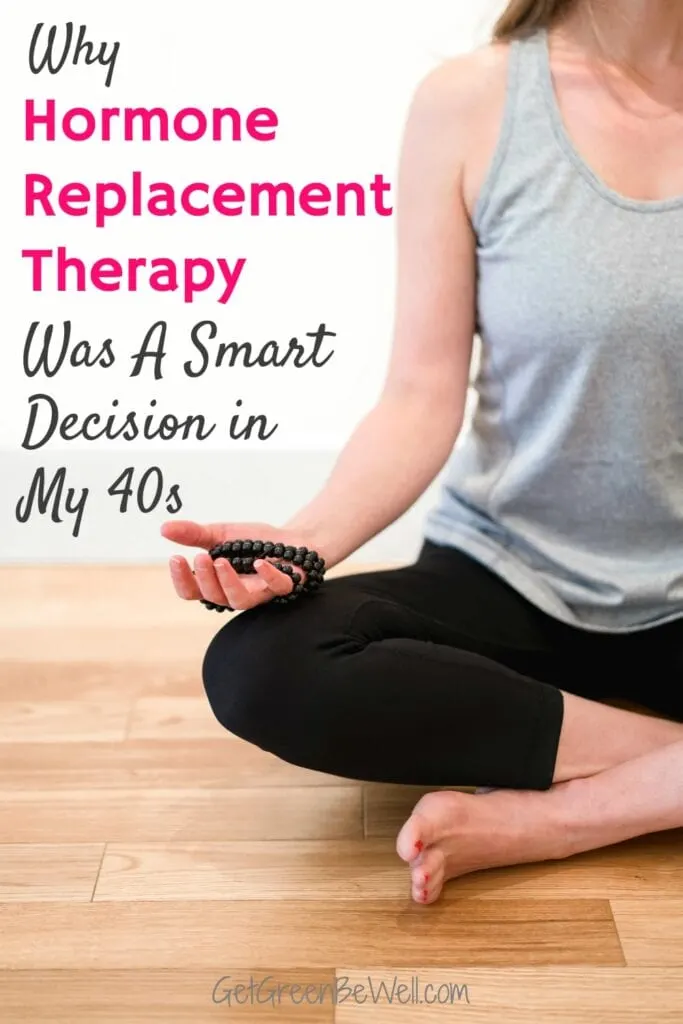 And so it begins. I'll start these easy treatment steps. I've got to wait for a certain time frame in my cycle before I can do the cortisol test or before I can begin my progesterone treatment. Ladies, I cannot stress enough how necessary it is for you to keep track of your cycle, marking down days of when you start, when it ends, when you're symptoms are worse, etc.
I'll let you actually see my test results when I get them back, compared to how I tested several years ago when I had the same tests done. And I'll let you know how the progesterone treatment goes.
Update: I am doing really well on bio-identical hormone replacement therapy! I can't believe I waited so long. Check out my update on how I am doing on hormone replacement therapy.
I'd love it if you comment below and let me know if you've ever wondered if your hormones could be out of whack. I'm finding out that more and more people actually feel this way, which is surprising.