Easter Basket grass is like Christmas tinsel. The tiny plastic shreds look good for a brief moment, but afterwards you regret having used them. You know, when you keep finding plastic Easter grass pieces months later in your carpet and under your furniture.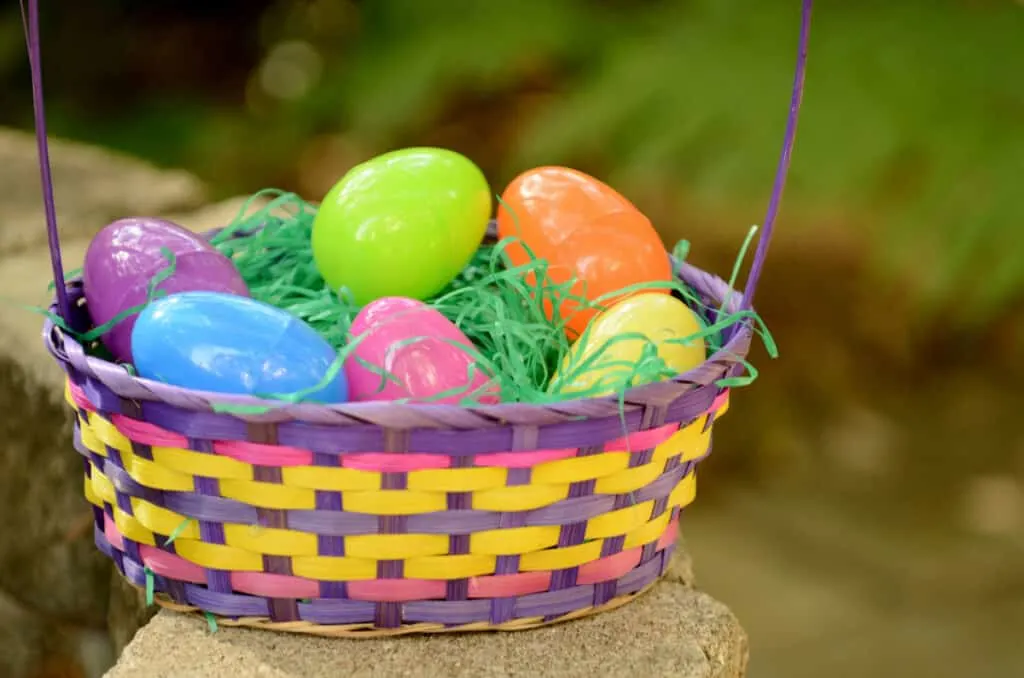 From an environmental aspect, Easter grass is a nightmare. The plastic, petroleum-based stuff doesn't disappear. It can't be easily recycled. So that fake grass that was added to an Easter basket just for appearance sake will be in a landfill somewhere long after the last jelly bean has been eaten.
You don't have to give up the tradition of an Easter basket, though! Here are some excellent alternatives to plastic Easter basket grass. The bonus? All of these ideas can be reused or composted afterwards.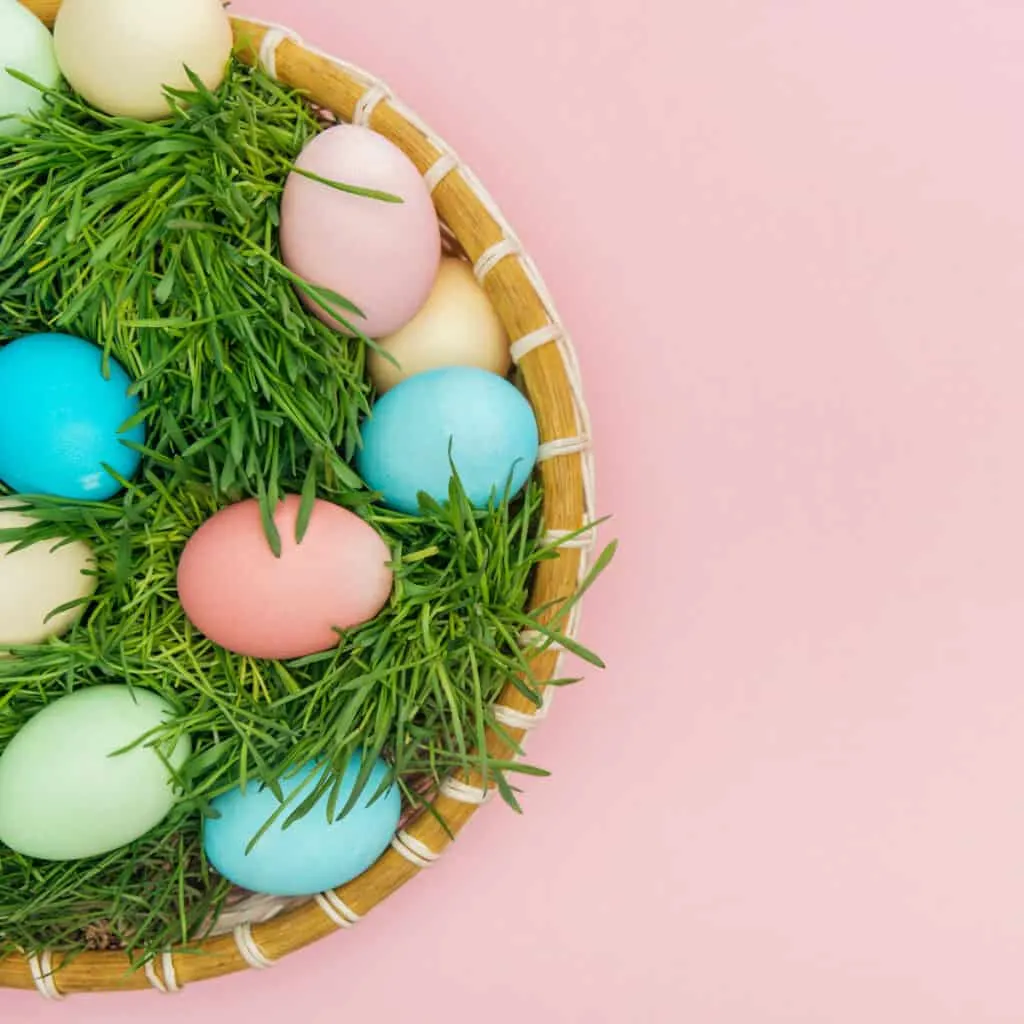 Here's a great list of organic and natural Easter Basket gifts this year.
And be sure to check out these gorgeous natural Easter egg dye recipes, which includes tutorials on how to dye eggs with turmeric, beets, blackberries, black tea and blueberries.
What to Use Instead of Plastic Easter Grass
Here are a variety of ideas for sustainable, natural alternatives to plastic Easter grass. Some of these are old-fashioned, what might have been used decades ago. Others are modern day alternatives that are eco-friendly.
Real Easter Grass
Grow your own Easter grass! You'll need a couple weeks head start with this one, but it's super easy to grow bright green grass from wheat berries seed for a natural addition to your Easter basket.
P.S. You can even juice the wheat grass into a drink after the baskets are empty! Or add it to the compost pile, too.
You might be able to buy real Easter grass from a garden center, too.
Edible Easter Grass
Yep, this exists! Get this three pack of colorful grass that you (or your kids) can eat. It's not sweet, it tastes more like crackers than candy. But the colors will make your basket look great!
Paper Easter Grass
Buy paper gift basket filler (bonus points if it's recycled paper). You can get brightly colored, environmentally-friendly alternatives to plastic grass fillers.
For a natural color palette, use brown paper shreds available at major retail and office supply stores, which are sold as packing materials.
I use the paper crinkle shreds sold at The Dollar Tree for stuffing baskets. There's really no reason to buy this stuff for a higher price elsewhere unless you don't have time to visit a dollar store or don't want to leave the house.
They come in a variety of colors. I am known to keep these basket fillers for years and years. We just reuse them over and over again. In fact, I have too many because I won't throw them out. I've got bags of the paper shreds because I reuse everything that's still in great shape! They are perfect for using as packing supplies or stuffing gift bags or boxes afterwards.
Shredded Wood
Easter grass can be made out of shredded wood! I didn't know that before!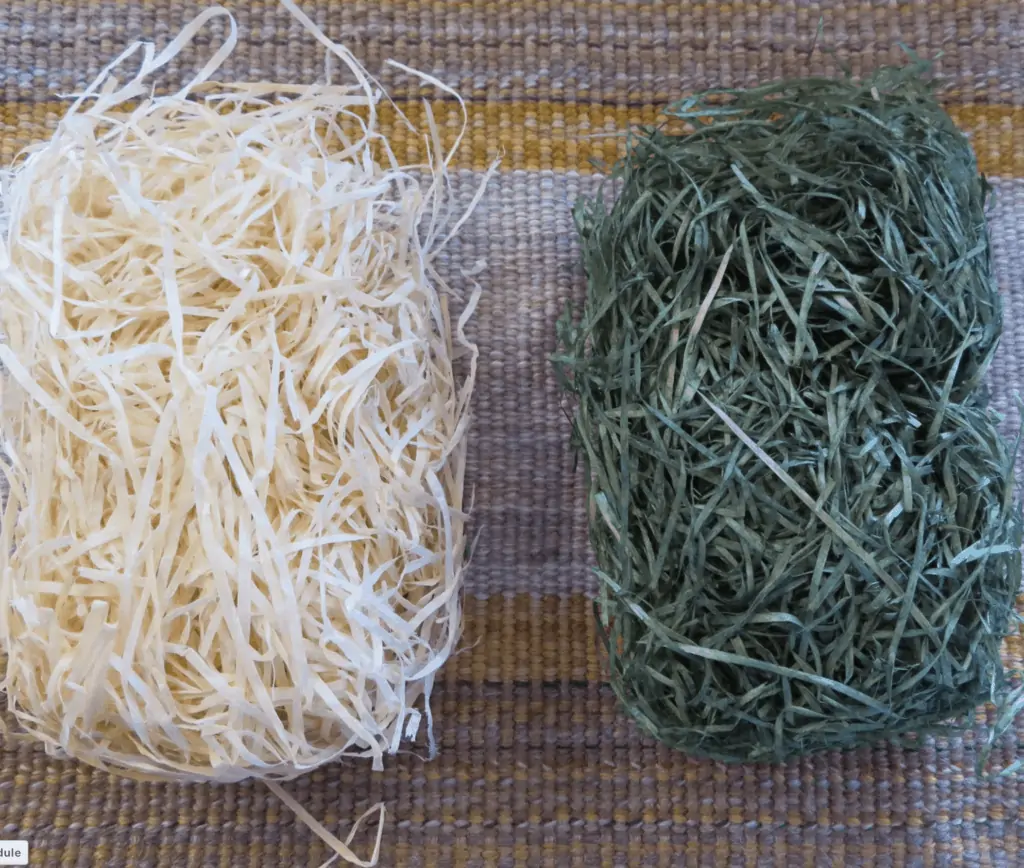 I love this shredded wood that comes in natural and forest green colors. It's PERFECT for a natural Easter Basket grass!
Plant Based Materials
Raffia, produced from palm trees, is a great alternative to plastic Easter grass. With a variety of colors, it's easy to have fun with filling a basket.
Recycled Junk Mail and Paper
Make your own Easter grass by shredding bills, tissue paper, magazines, junk mail, leftover crafting paper or other pieces of paper that you have at home. A paper shredder makes quick work of this for you!
If that's not an ideal aesthetic for your Easter basket this year, consider adding shredded paper underneath decorative Easter grass, so that you do not have to buy as much of the pretty stuff to support the weight of gifts inside.
Wool
Consider a non-traditional alternative to plastic Easter grass by using Earth-friendly wool. The fibers can be used in shades of green for a traditional look, or mix it up with brightly colored strands.
This braided green wool works for smaller baskets. I think this green wool Easter grass has the same color as the plastic stuff you'd buy in stores!
Afterwards, reuse the wool in craft projects, or save for future generations of Easter baskets.
Microfiber Car Cleaning Mitts
Sounds weird, it's true. But if you get one of these bright green microfiber cleaning mitts from the Dollar Tree, it looks great filling the bottom of the Easter basket! Then you can reuse the mitt to wash your car or other cleaning chores.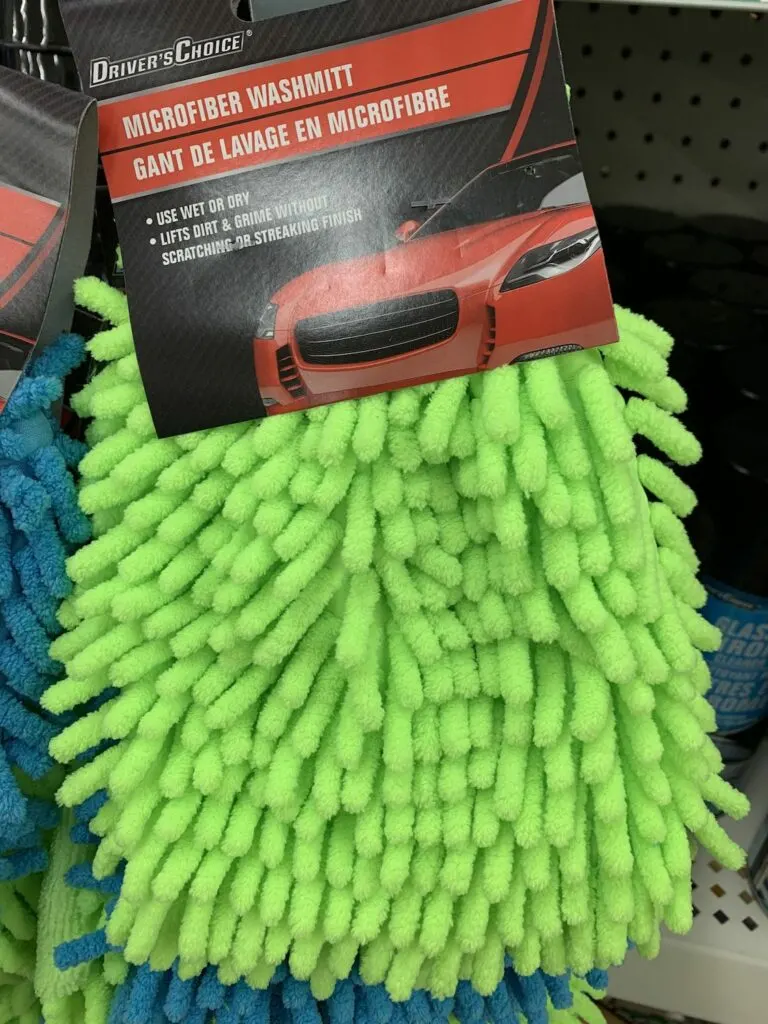 Fabric or Scarves
Fabric, scarves and even cloth napkins (such as these chocolate bunny napkins) make a unique alternative to plastic Easter grass.
Vegetables
Leafy greens make excellent "grass" in an Easter basket! Granted, it take a special kind of someone to enjoy gifts on top of produce. But for gardeners or young kids, they might like large leaves of kale, colorful rainbow chard or even bunches of carrots with their tops still on.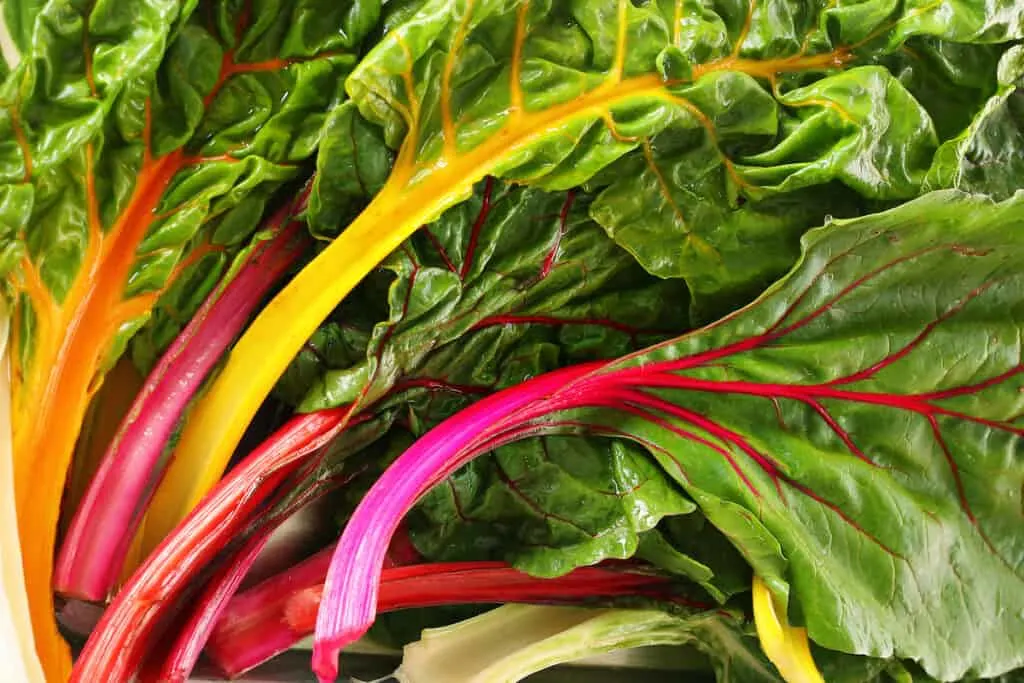 This eclectic addition to a traditional basket can be eaten afterwards as part of the holiday meal, or thrown onto the compost bin.
Reusing Easter Grass
So, what if you just can't part with the age-old look and feel of shredded plastic Easter grass?
Buy a bag, but reuse it for years. It's one of the things that I've done. I actually have a couple bags of plastic Easter grass that I got in college. And I still reuse them today.
Rather than throwing out something that you already own (or can find in a thrift store or garage sale), just be mindful to use it year after year. I store mine in a zip top bag with the air pressed out to save space.