If you love comforting fragrance in your home but hate the thought of adding potentially toxic chemicals into your air, then you'll love this DIY natural gel air freshener recipe.
You will be surprised at how easy it is to make homemade gelatin air fresheners that are natural and effective. It is also a really inexpensive DIY project. In fact, you will probably save a lot of money making your own air fresheners compared to buying them.
Plus, they make perfect gifts, so you probably will want to make several of them!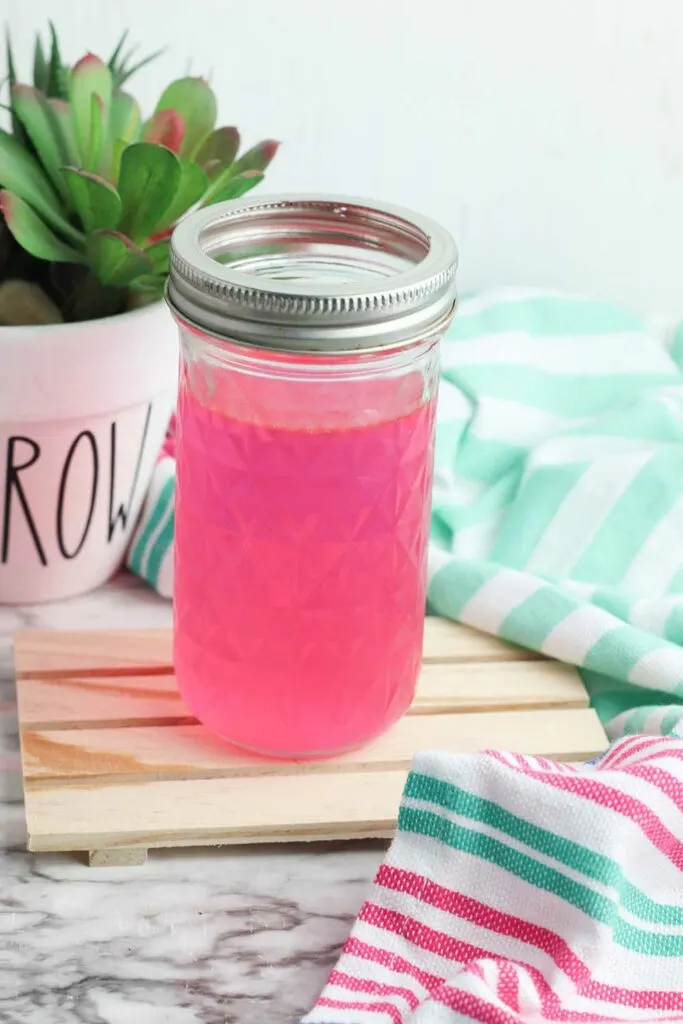 Be sure to check out how to make a reed diffuser, too, for a soft fragrance in your home.
How do you make homemade gel air freshener?
Making a solid air freshener is as simple as adding fragrance to a material that isn't liquid (such as a room spray, which is liquid in a spray bottle).
The ingredients are essential oils and gelatin. Yep, just like Jello.
Because the fragrance is in solid gelatin, the scent is released over days and weeks. It doesn't evaporate quickly like a liquid would. You just need to make one air freshener and it could last for weeks.
Compare that with having to continuously spray air freshener sprays or add essential oils to a diffuser.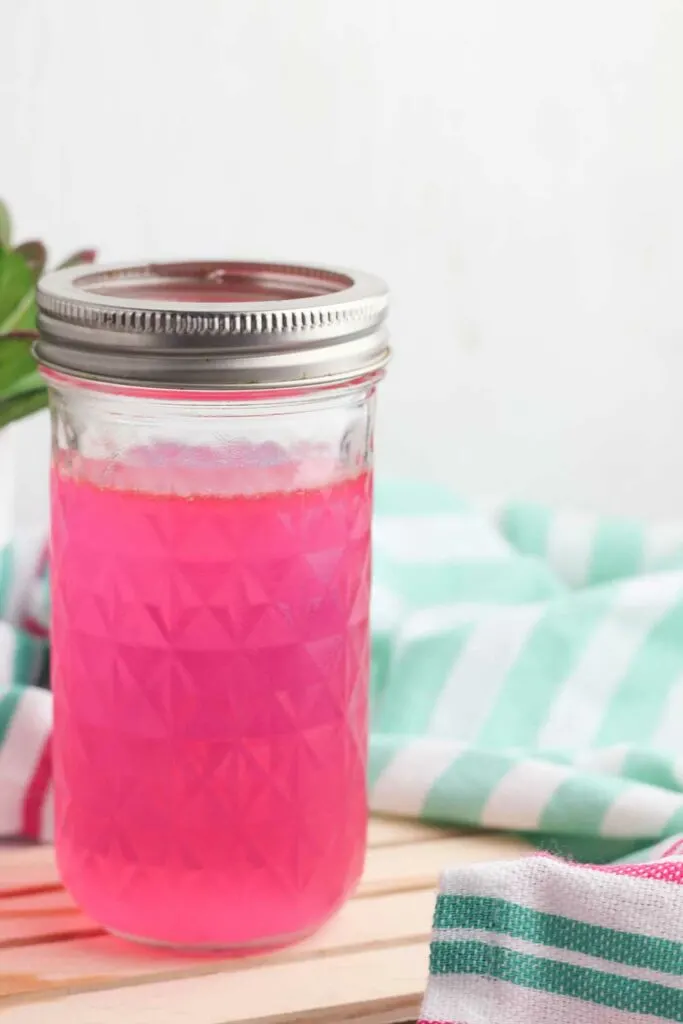 Do Gel Air Fresheners Work?
Gel air fresheners do work for several weeks to a month or two. They release a faint natural scent continuously. The smell won't be as strong as spray air fresheners. However, an air freshener jelly can be put in places where sprays don't reach, such as in closets or under sinks.
How long do gel air fresheners last?
Gel air fresheners are solid and will last for a few weeks or even a month. I personally have kept mine about 2 weeks before I decided to create another batch for a stronger scent.
The key to making gel air fresheners last a long time is to use an ingredient that prevents mold from growing quickly. After all, gelatin is a food. Once the gelatin air freshener is made, it can start to spoil from sunlight, heat, humidity and other elements.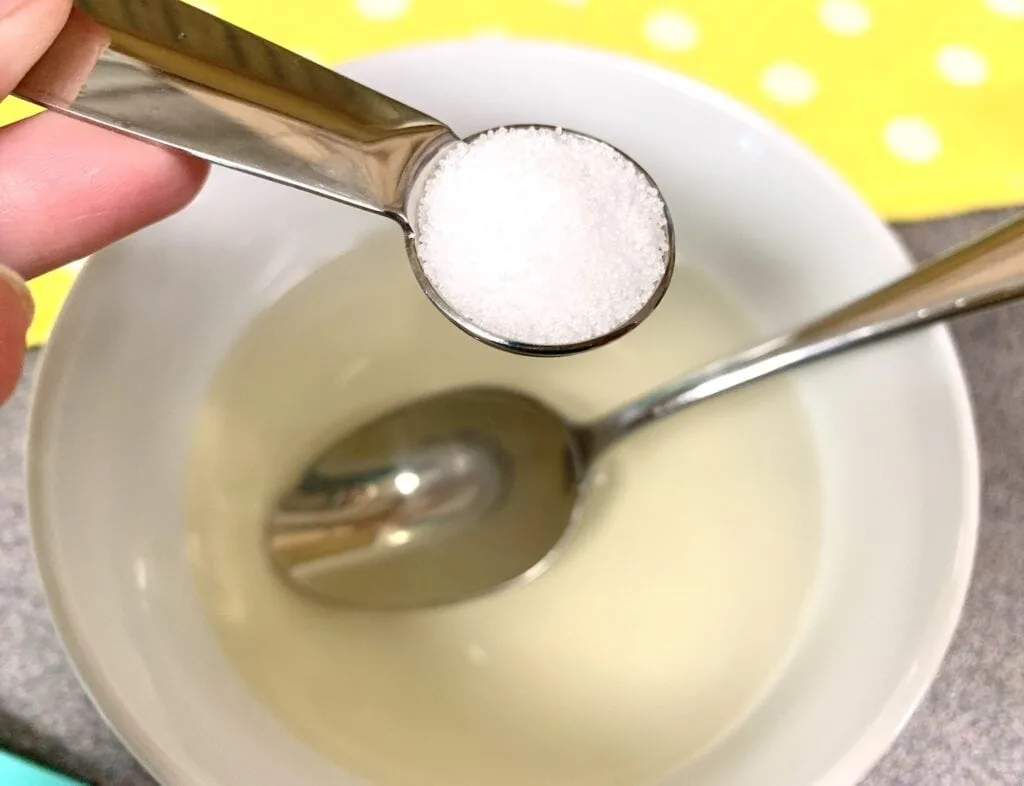 Using salt or vodka (preferably both) in a gel air freshener will keep mold at bay in the gelatin for a longer period of time.
***I found that only using salt, and not vodka as well, allowed mold to start growing in 4 days.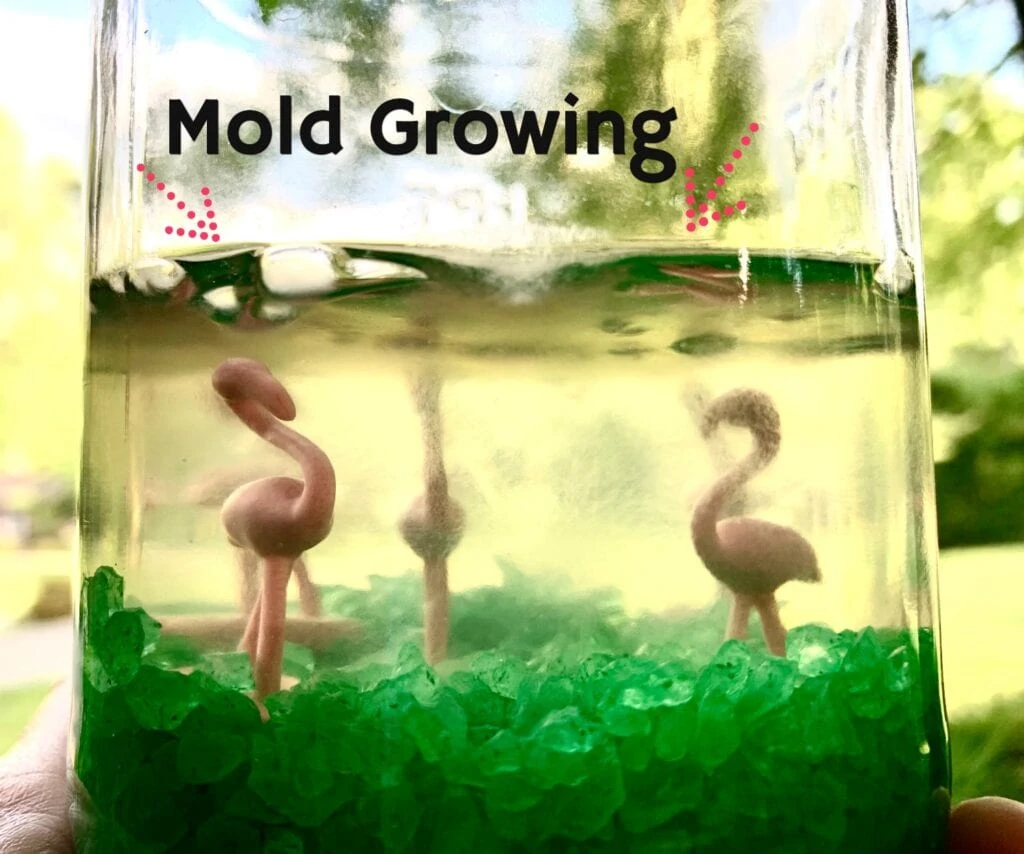 Because these use natural ingredients, the shelf life isn't quite as long as gel air fresheners made with lots of preservatives and chemical compounds.
Worried about mold? You might like to make these solid wax air fresheners instead.
DIY Gel Air Freshener Recipe
These are the easy instructions of how to make homemade gel air fresheners. Be sure to read the helpful tips below for the best success in making scented gel air fresheners.
Ingredients
Makes one air freshener.
Directions
Pour the cold water in a bowl. Sprinkle the gelatin on top of the water (no need to mix it in). Let is start gelling for about 3-5 minutes.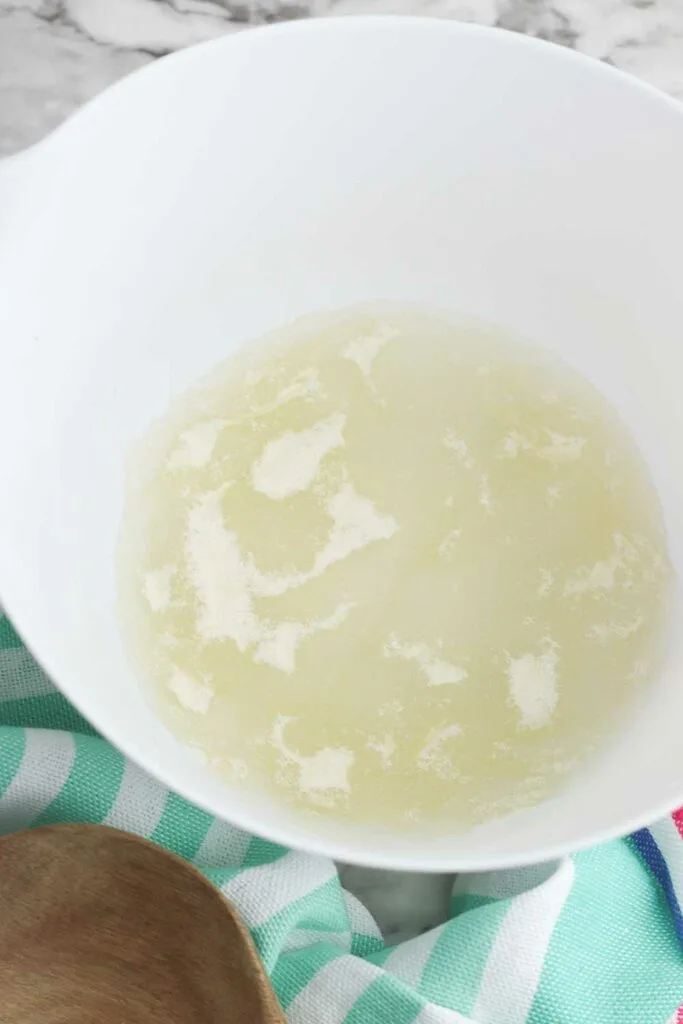 Add hot water (mine was always just under boiling). Add in salt and vodka. Stir the ingredients together until everything has dissolved and there are no visible particles of salt or gelatin.
Stir in essential oil.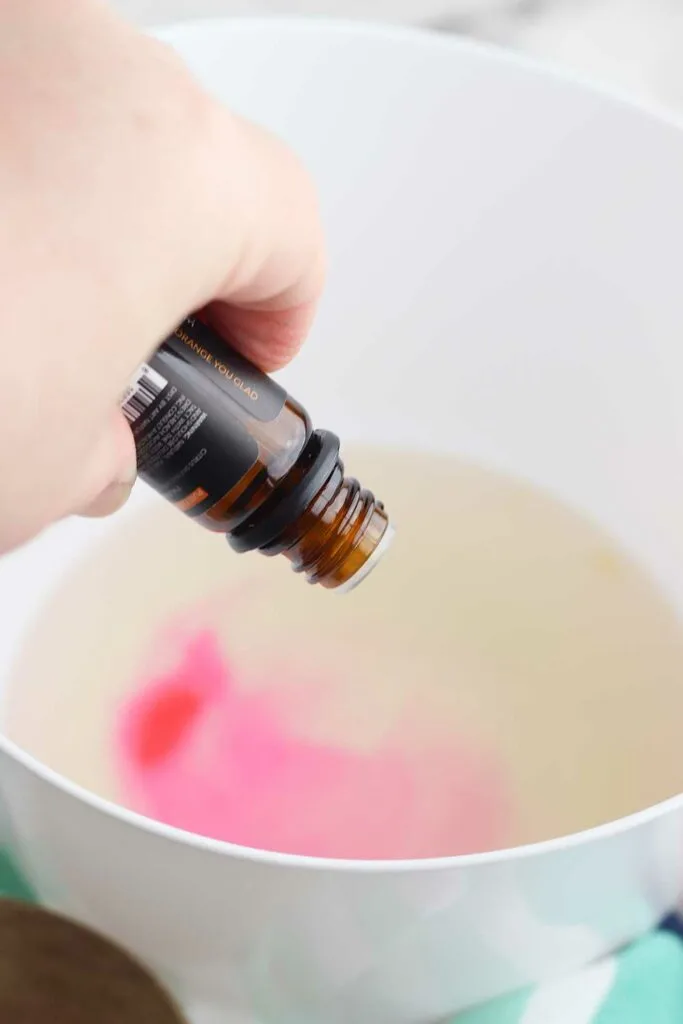 Transfer to a decorative container, such as a mason jar. A glass yogurt jar or baby food jar would also work.
The gel can be set quickly by putting it in the refrigerator. My gel set in two hours or less with this method. Alternatively, you can leave the mason jar (or whatever bowl you use) on a countertop for up to 24 hours to set. If you decide to refrigerate yours to set, don't worry about keeping it out of refrigeration afterwards. Mine was fine on the countertop for weeks.
If you are worried about pets or children getting into the gel air freshener, cover the container with a lid with holes poked into it, a mason jar frog, or even a gauzy piece of fabric, such as lace, secured with a ribbon or rubber band.
Put the container in a cool, dry, dark place. You don't want sunlight beating into the gel and making it melt. Or high humidity starting molding sooner than expected.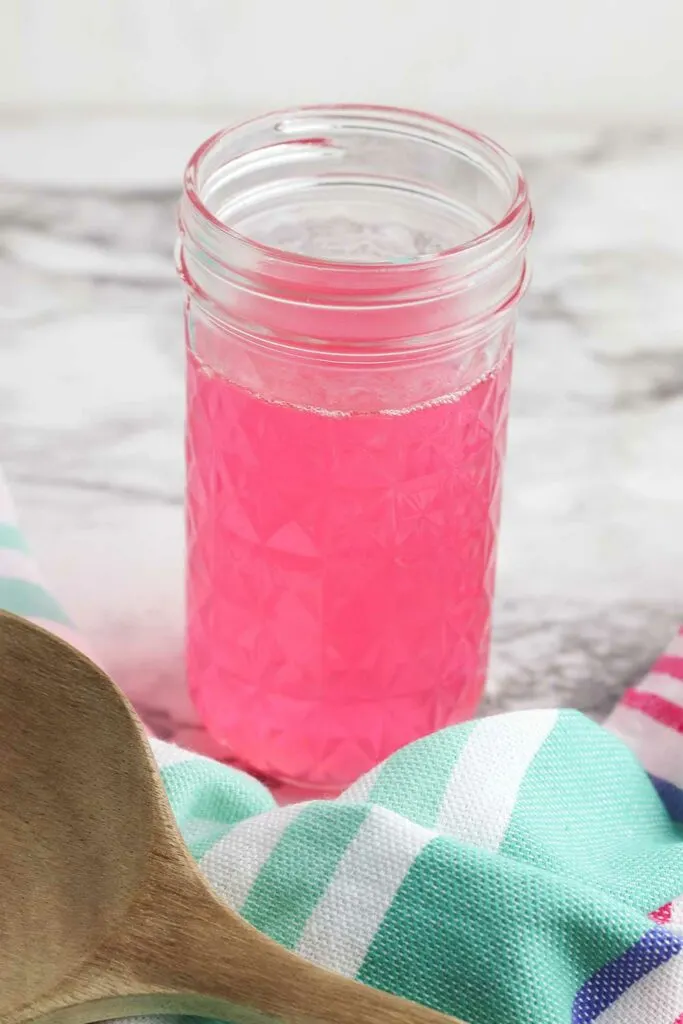 Helpful Tips for Making a Mason Jar Gel Air Freshener
While making these scented gel air fresheners couldn't be easier, there are a few gel air freshener hacks you really want to know to have success and make them last as long as possible.
Using both salt and vodka seems to be the key to keeping mold from forming quickly. I made two with no vodka and they both started growing mold within 4 days. The one I made with vodka lasted at least two weeks.
Don't use Jello. While it is gelatin, it has a lot of added flavorings, sugar, etc. You don't need all of that stuff in your air freshener.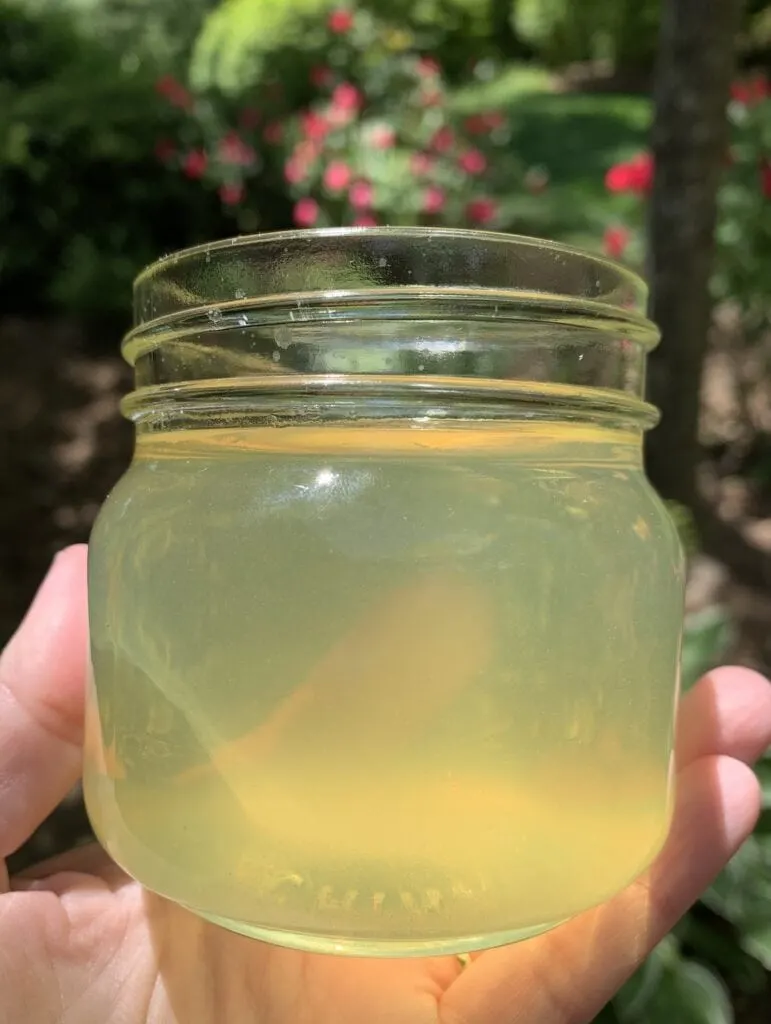 Gelatin will look cloudy and will not be completely transparent. I used this beef gelatin which made the gel look very yellow (see above), even though I added no coloring. When I used Knox unflavored gelatin, it was still cloudy, but not as bad.
If you are making many of these for gifts or for your own home, consider buying a bulk size of gelatin. Individual packets of Knox can get expensive, so save money with this bulk Knox gelatin.
I would choose table salt over sea salt. I read a mistaken tip somewhere that sea salt won't make your gelatin cloudy. I argue that is not true. I made one with table salt with iodine and one with sea salt and both were equally cloudy.
Can you use something other than vodka? Perhaps. I haven't tested it, but others say that you can use rubbing alcohol.
I used 15 drops of this cinnamon essential oil. I found the scent to be subtle and often faint. You might want to add more essential oil if you like a stronger scent.
When disposing of the freshener, scoop out and throw away in the trash. You can also rinse out residue with hot water and soap.
As with most things, you would never want a baby, child or pet to eat, lick or play with the gelatin once it is made.
While the air freshener is made with mostly food-based ingredients, do NOT eat this gel air freshener.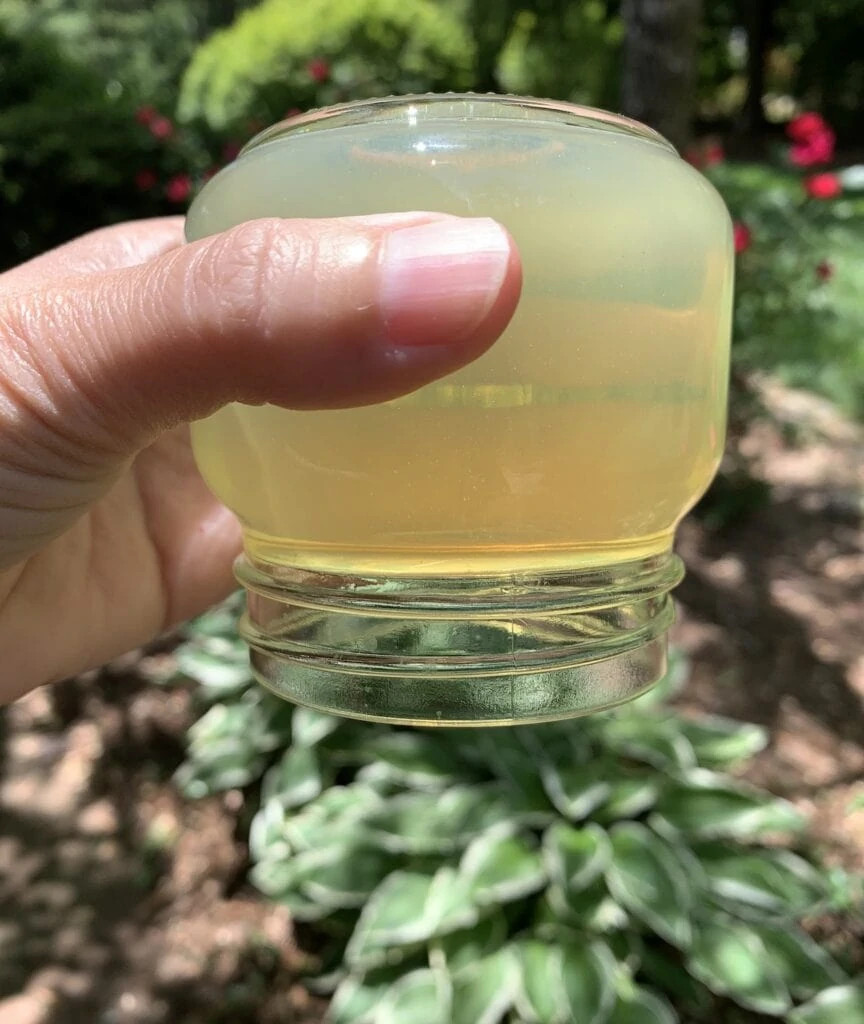 How to Use Gel Air Freshener
Because gel air freshener is in a container, it must be placed on a solid surface, rather than sprayed in the air. Here are some ideas where to put these gel air fresheners:
Closet
Behind the toilet
Bathroom
Living Room
Bedroom
Refrigerator
Car perfume (but be sure it's not in direct sunlight)
RV
Putting these gels in direct sunlight or highly damp and humid environments (such as a bathroom) could cause them to melt into a liquid mess. Or start to grow mold faster. You don't want either of those things, so be sure to place them in a dry room away from direct sunlight.
You might also like these ideas which also fragrance your home: