Looking for a flame retardant free car seat? Flame retardants are thought to possibly cause health problems – especially exposure to young children. Which is why finding a car seat without flame retardants is so important for wellness.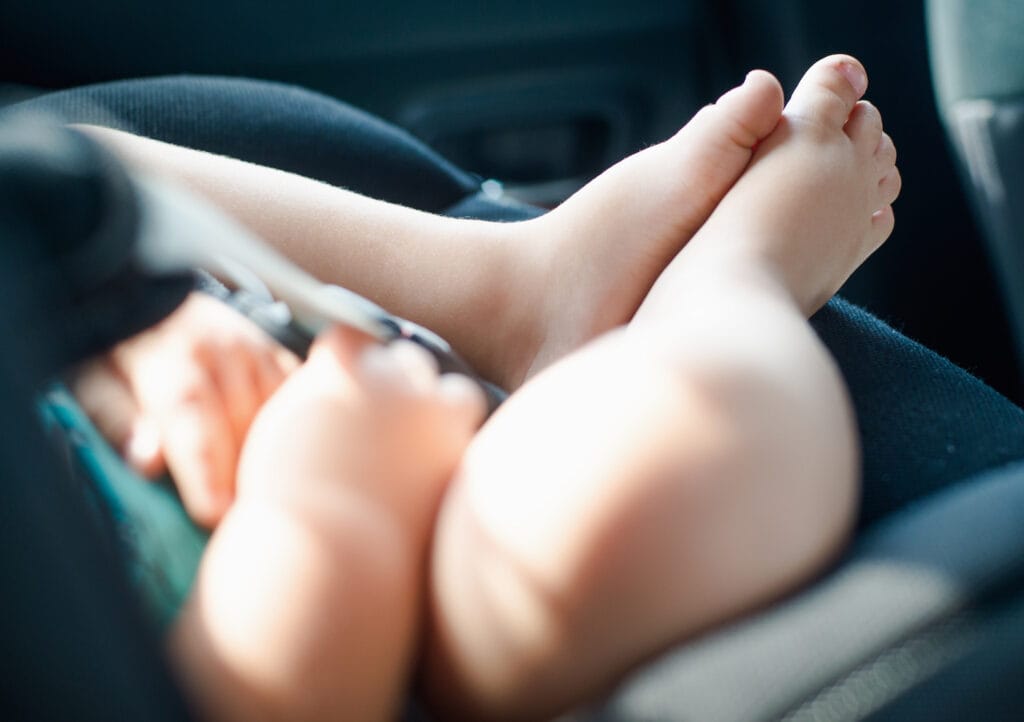 How to Find Car Seats without Flame Retardants
The Ecology Center, also known as Healthy Stuff, has released a new study on toxic chemicals in children's car seats. They have been compiling a list of flame retardant free car seats for many years now.
Each year the number of car seats without flame retardants increases. Which is a good thing for parents.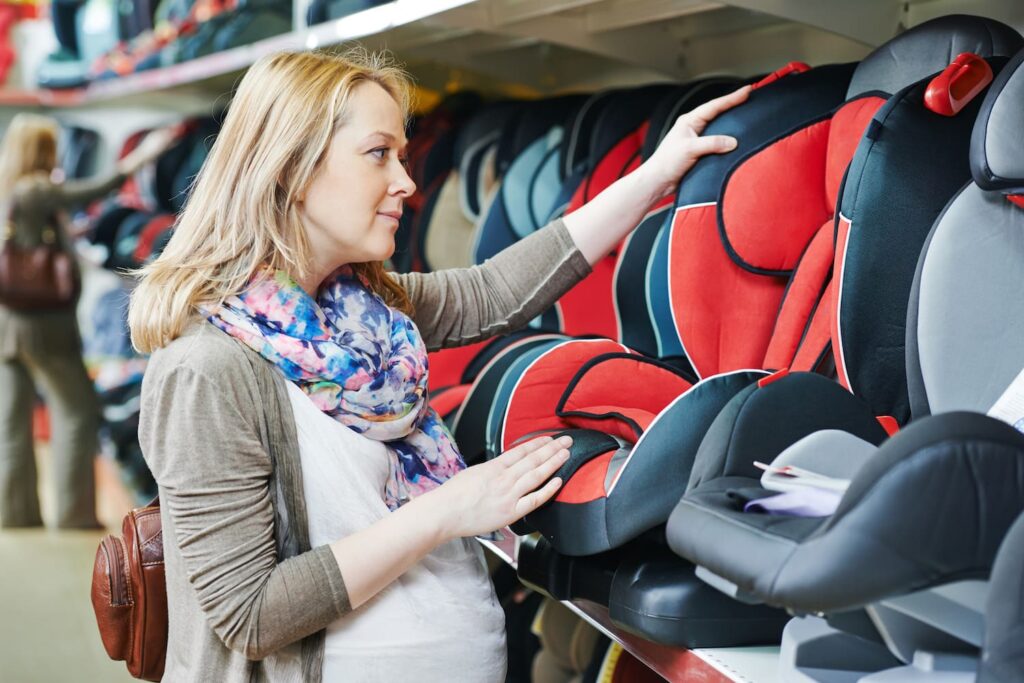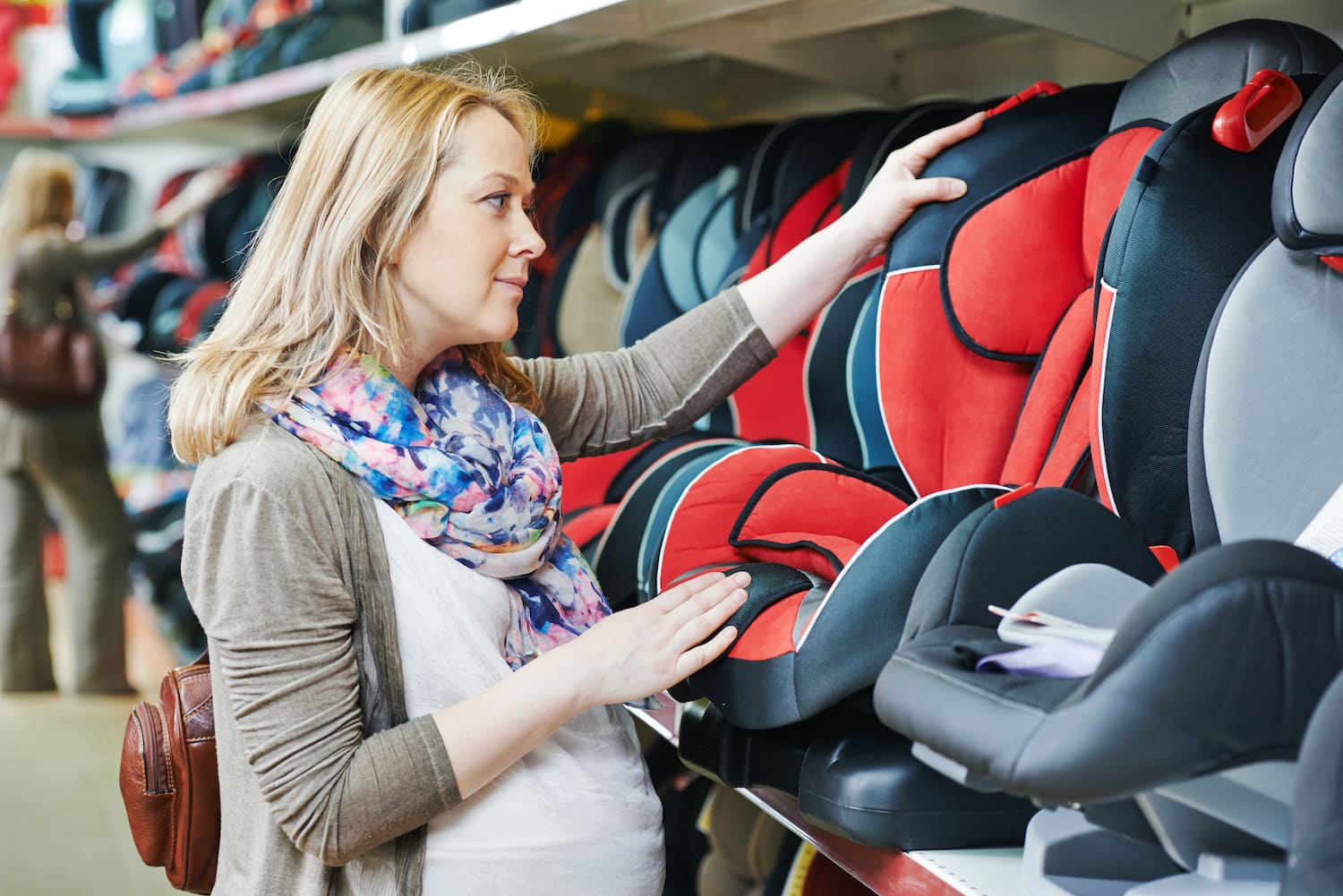 The latest list of car seats without flame retardants was recently released for the brands to buy in 2020.
In 2017, there was just one model of car seat – from UPPAbaby – made without flame retardants.
Now there are 16 car seat models from 5 different companies made without toxic flame retardant chemicals BUT still meeting federal flammability standards.
The list of nontoxic car seats is created by a combination of Ecology Center independent testing and a comprehensive review of manufacturer claims.
Dangers of Toxic Flame Retardants
While babies and children might not ingest the flame retardants directly off of the materials, off gassing is a concern with the materials so close to their respiratory systems.
"Car seats with added flame retardants put babies and young children in close contact with chemical additives, some of which are known to be carcinogens, hormone disruptors, and developmental toxicants," explains Gillian Miller, Senior Scientist at the Ecology Center. "Babies are especially vulnerable to chemical-laden dust from products like car seats since their systems are still developing."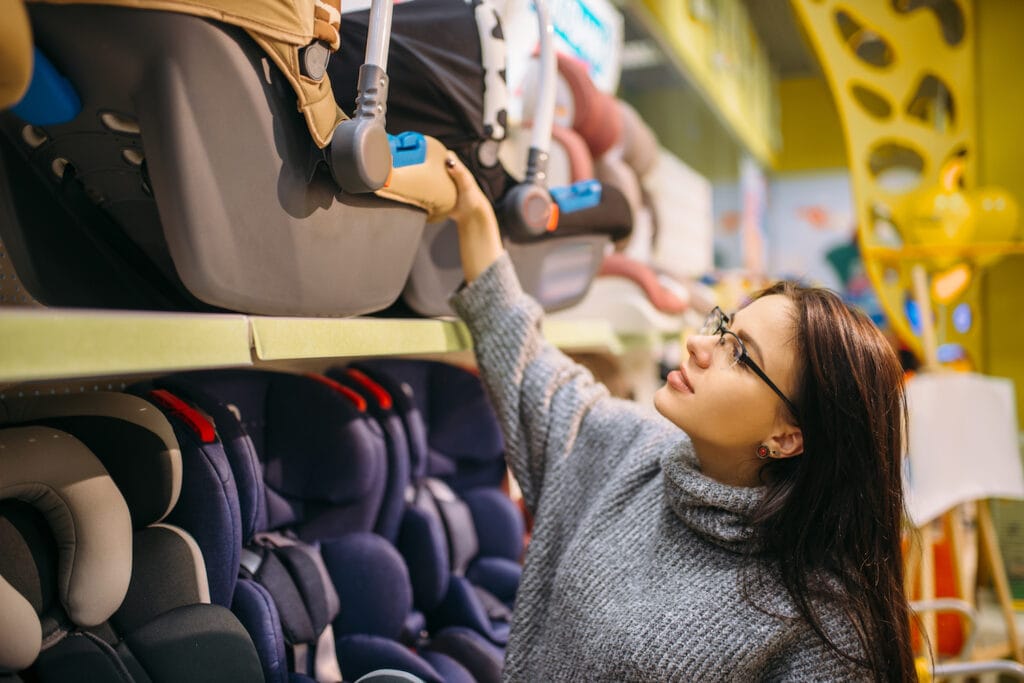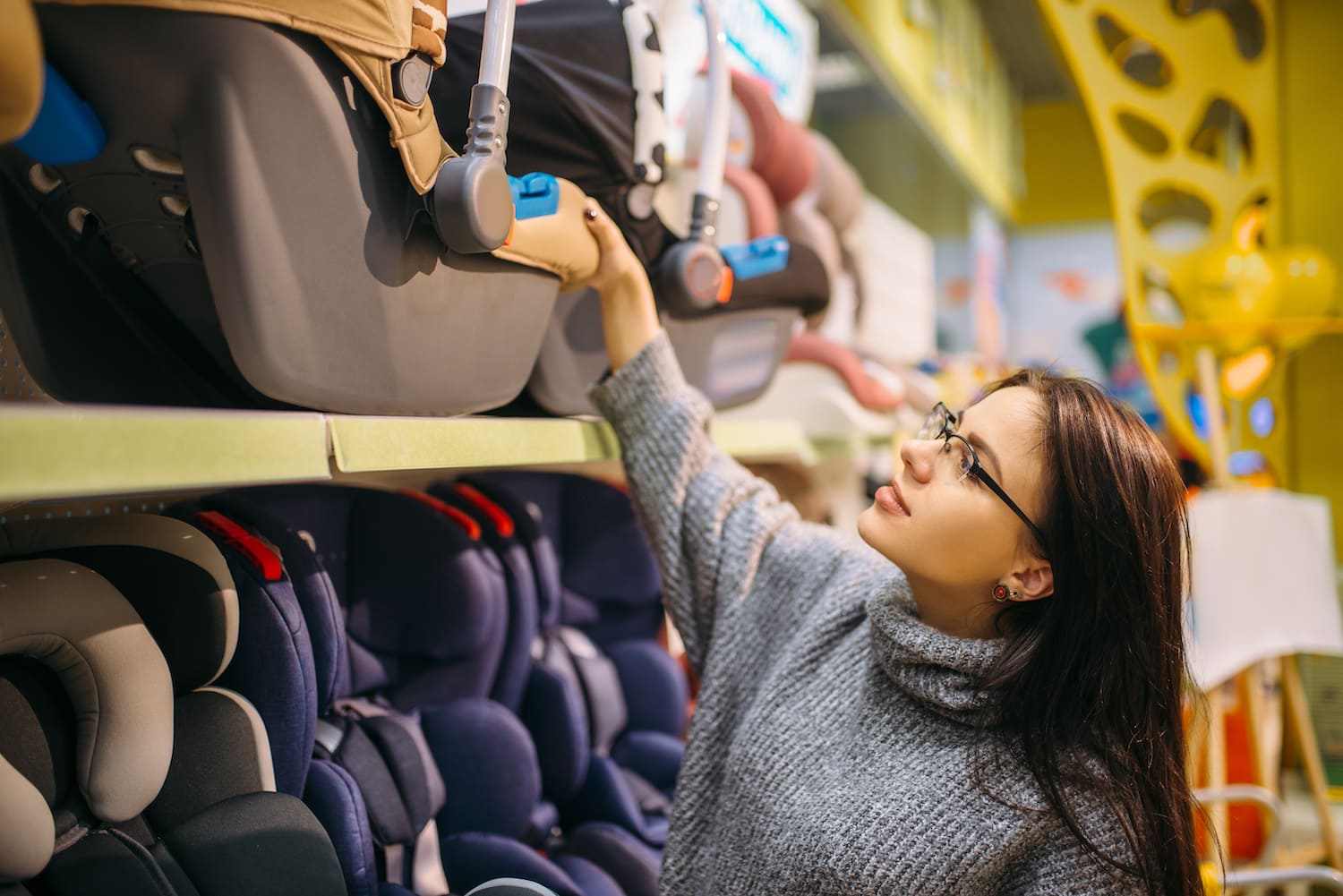 "This new list of products proves that flame retardant-free car seats are now the gold standard and best practice," stated Jeff Gearhart, research director at the Ecology Center. "Manufacturers who continue to produce seats with toxic flame retardants are going to be seen as dinosaurs."
Children's car seats have to comply with the flammability standards meant to apply to vehicle interiors, not children's products, according to The Ecology Center.
Federal regulators have not been able to show a meaningful safety benefit from requiring compliance with this standard. Automakers and the car seat industry often, but not always, meet these standards by using chemical flame retardants.
These 5 companies that have flame retardant free car seats have developed children's car seats that meet flammability standards through material and design choices; not with added chemicals. How?
With innovative design techniques, such as using fiber blends with wool, which is naturally fire retardant. Or changing the weave patterns in the fabric so that it has less air.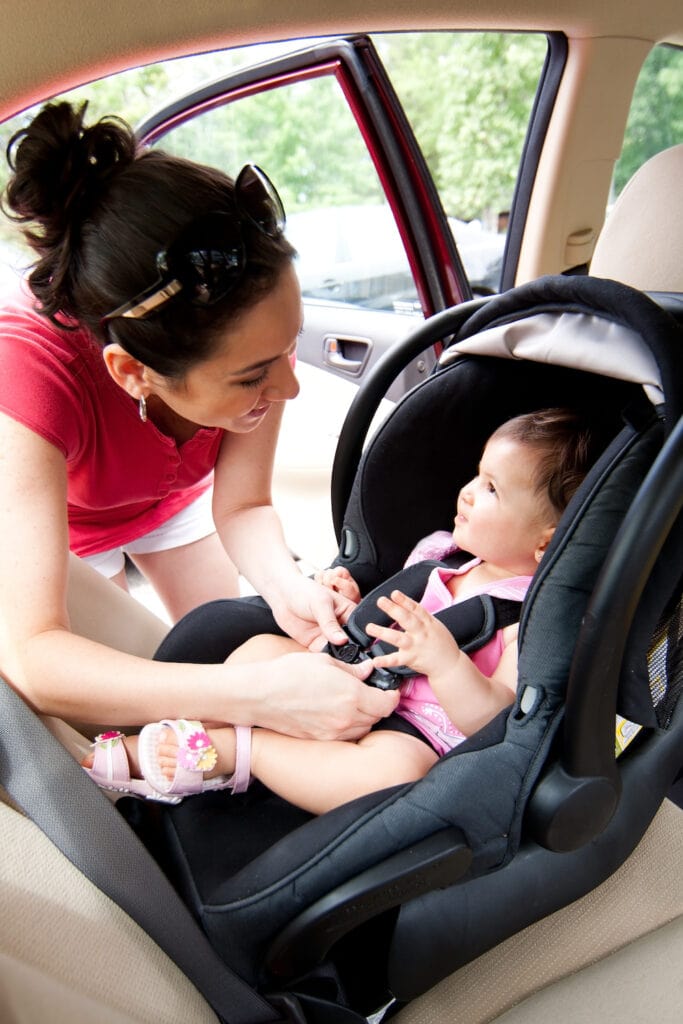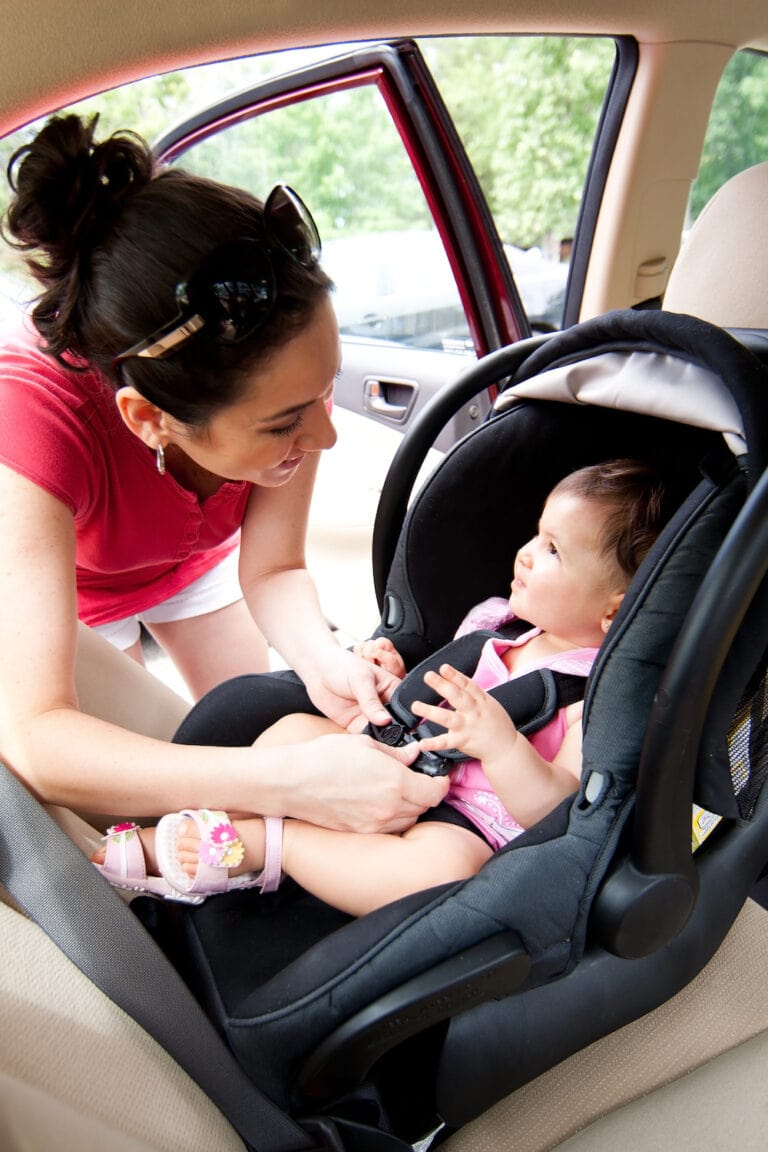 *While avoiding chemicals is always preferable, there is NO REASON to not use a proper car seat for a child. Even if it might have chemical flame retardants. Safety is always most important. This new report reminds parents that car seats are critical safety devices and that parents should ALWAYS properly install and use a car seat for babies and children regardless of its chemical composition.
Pin It to Save for Later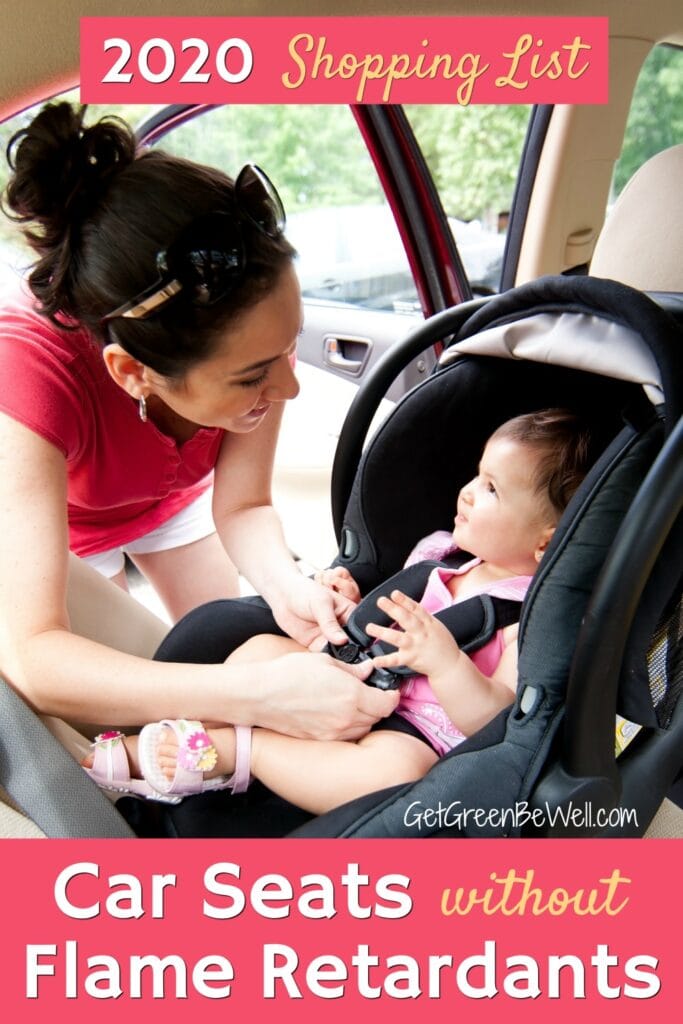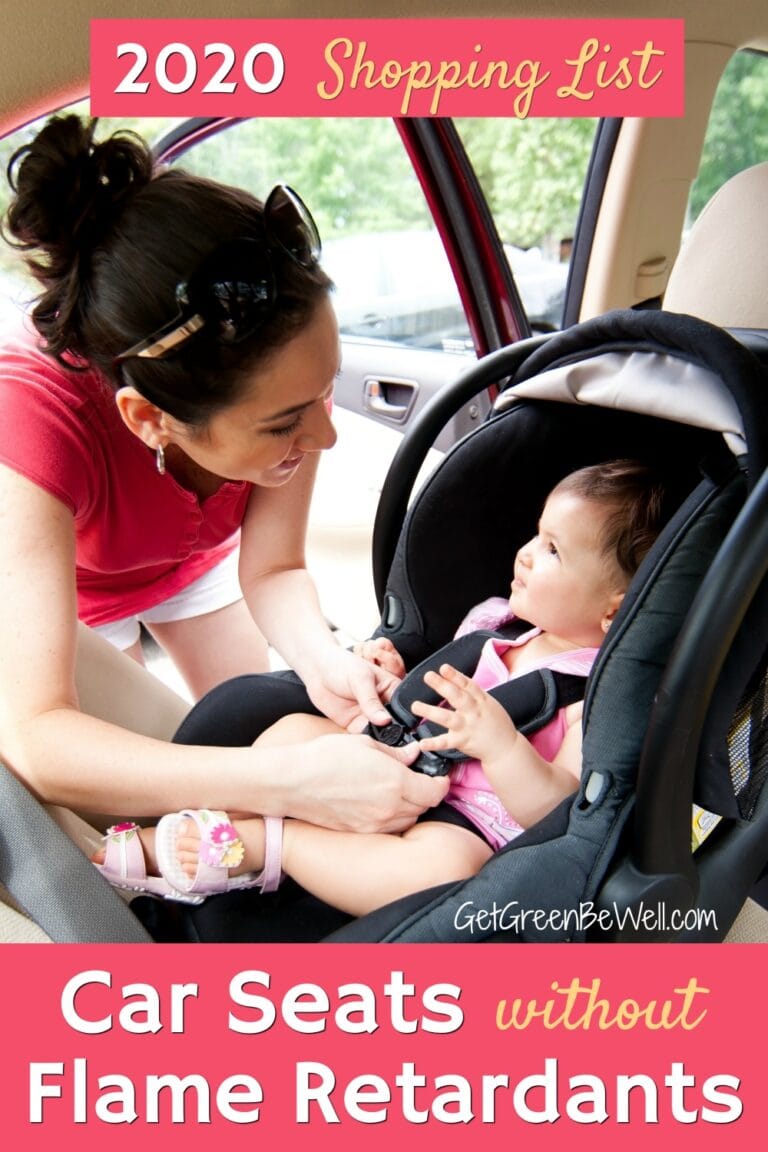 Flame Retardant Free Car Seats
There are a variety of car seats available, including:
Infant
Convertible
Convertible All-in-One
Booster
The best flame retardant free car seats, according to the HealthyStuff.org study are:
(Since most of these brands will be new to you, since Graco is not on the list, we've included links directly to the car seats.)
Britax
Clek
Maxi-Cost
Nuna
UPPAbaby
For even more information on this study about flame retardant free car seats, visit The Ecology Center's findings.