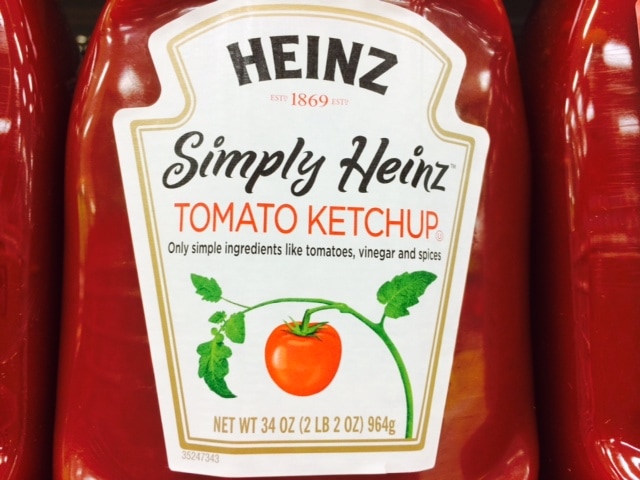 Instead of buying traditional chemical-laden copper cleaners, try this trick next time your copper pots have a dark tinge.  Apply a thin layer of ketchup to the copper, let sit 5 minutes, then rinse off.  The natural acetic acid in ketchup should remove the tarnish to reveal a brighter copper finish.
Get Green:  You won't be inhaling any toxic chemicals when working with a traditional copper cleaner.
Be Well:  If you use up that little bit of ketchup in the bottle that you would have thrown out anyway, or use up those old, ancient ketchup packets that you've been hiding away in a drawer, you're reducing that much more waste sent to landfills (It's small, but it all adds up!).