Tentree is a sustainable clothing brand using organic cotton and eco-friendly materials for both women and men.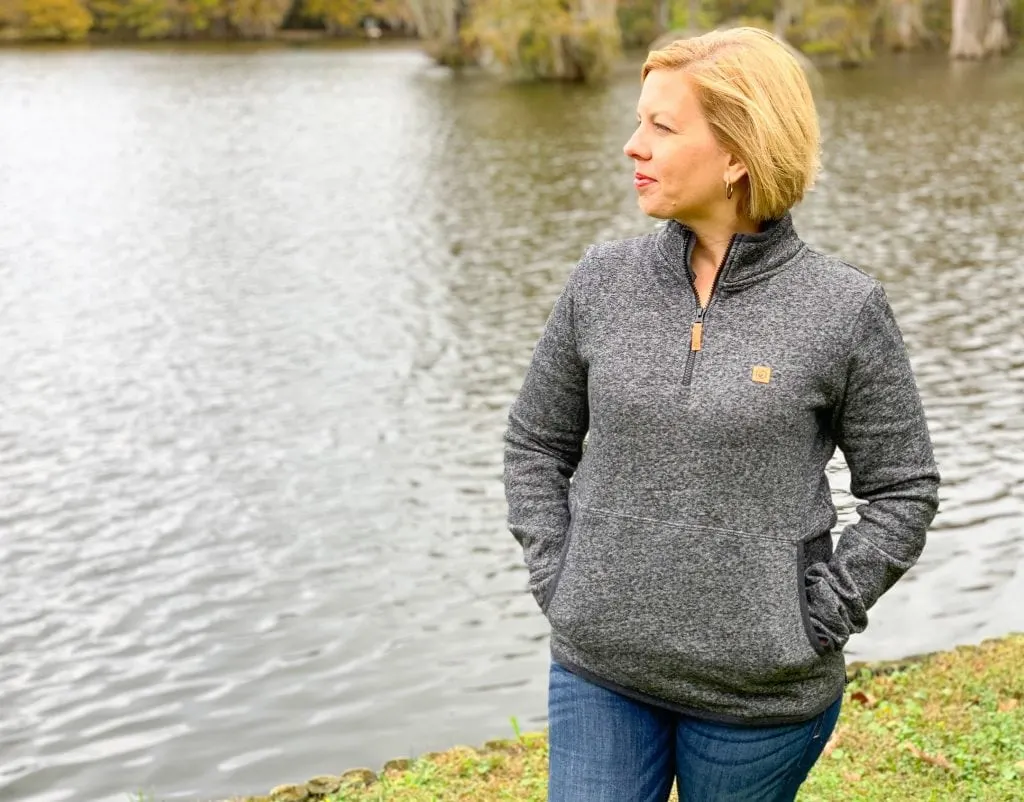 There are some sustainable clothing companies that I instantly love the first time that I see them and tentree clothing has to be one of those companies for me.
Coming off of a year of traveling the country and visiting National Parks, I love their design aesthetic that celebrates the forests and natural wonders that can be found in our most wild lands.
Yet, their fashion design transcends equally well from hiking the great outdoors to walking downtown to get a coffee.
When I think of sustainable fashion, tentree is what I like: a modern, clean and fun design aesthetic using eco-freindnly materials and a passion to protect and preserve the Earth.
My tentree Clothing Review
When tentree offered to send me clothing to review, I definitely knew that their fashion aesthetic was something that I loved.
Scrolling through the website, everything looked cute. And I was dreaming of having found tentree prior to our year long travel through National Parks. (But I still will be traveling, so now I can enjoying their clothing on new adventures!)
What I love about tentree is that they offer both Women's and Men's clothing, as well as accessories.
I picked out a few different types of tentree clothing for both myself and my husband. Living in Florida, we choose a combination of warm weather and cold weather clothing. We often travel back to North Carolina, where the cold weather clothing comes in handy.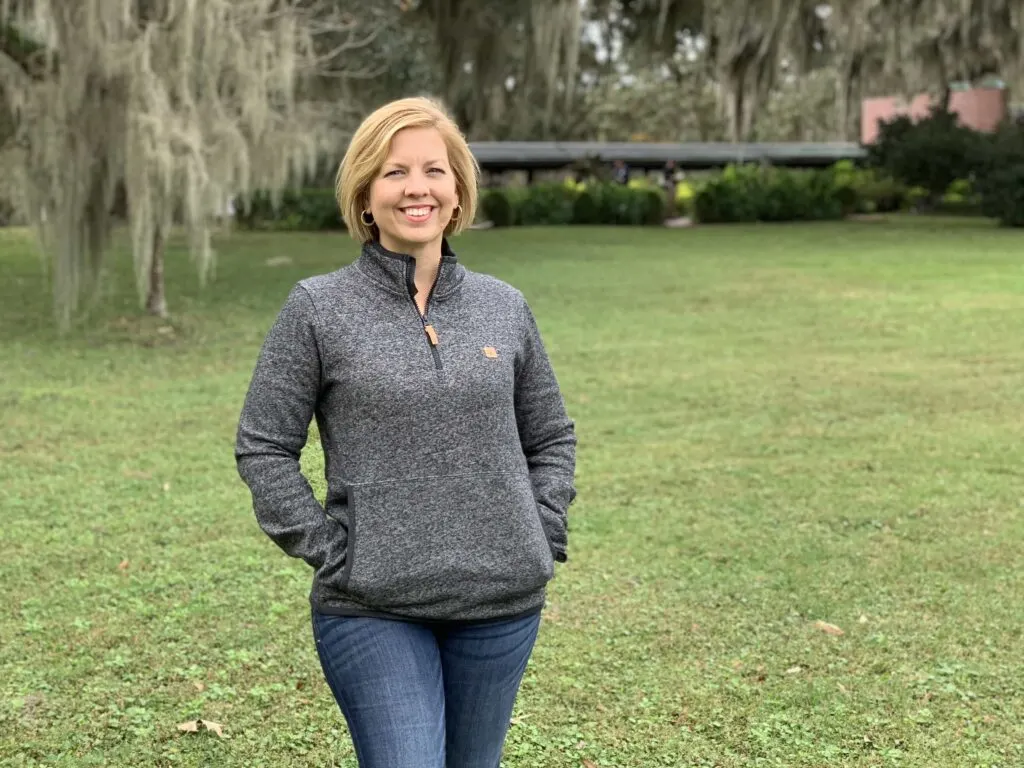 Opal 1/4 Zip
I am thrilled with this tentree Opal 1/4 Zip hoodie! Made with a Hemp Fleck Fleece, which is a blend of hemp and organic cotton, this hoodie is soft and comfortable. Plus, it's stylish. When I wore it to an architectural event, I got so many compliments on this hoodie!
Another aspect that I love, other than the eco friendly fibers and cork accents, is that the pocket area is so big! The hand warmer pocket is open the entire width, so I easily stored my phone in the pocket and didn't have to worry about it falling out of shallow pockets.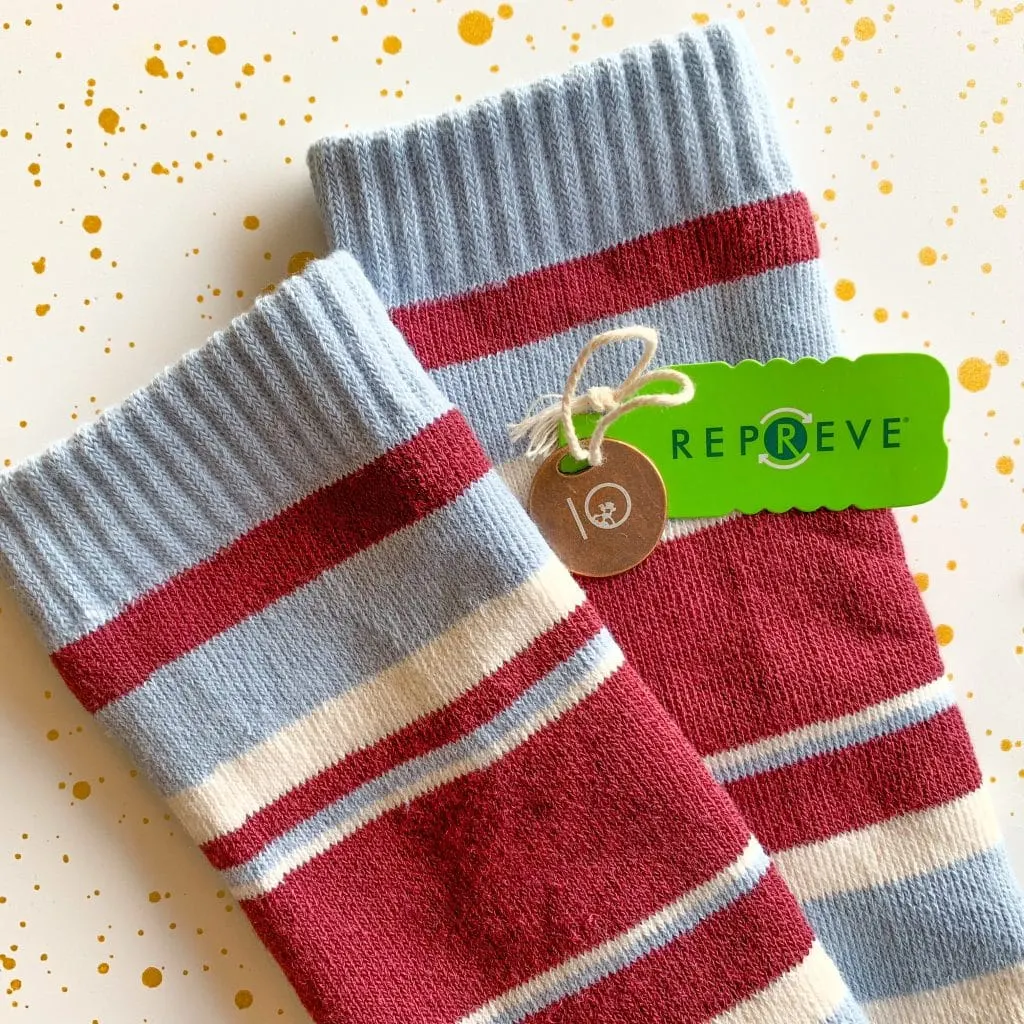 Cabin Socks
These tentree cabin socks are thick and comfortable. They'll definitely keep your feet warm on the trail or on a cold winter's day. But care instructions say to hang dry (rather than use a dryer) so keep that in mind.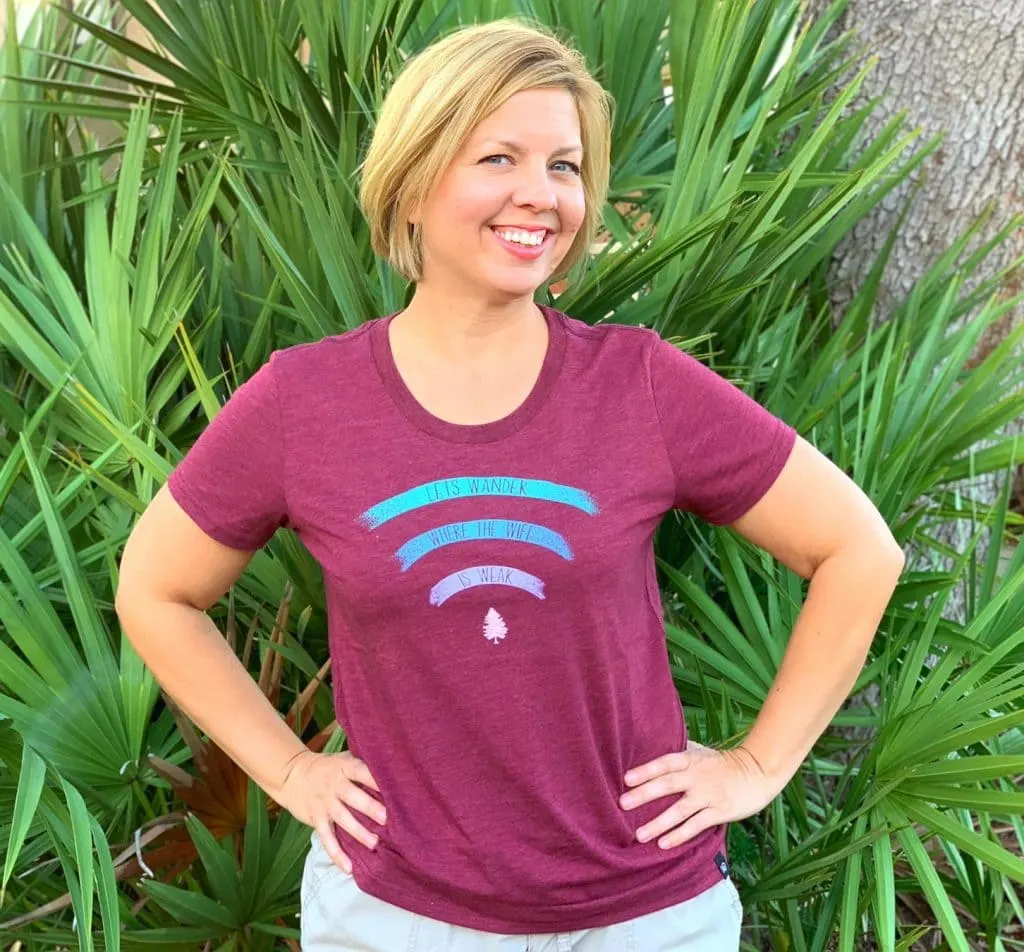 No-Fi Tee
I love this t-shirt! When I saw the message, I knew it resonated with me. And the tentree No-Fi Tee is super soft and comfy. I love the color and the quality of the shirt. This will be a staple in my wardrobe now.
Men's Stone Long Sleeve Henley
A simple, classic shirt with cork accents, this will be a staple in my husband's wardrobe. We love shirts that are easy to layer, and the tentree Stone Henley definitely fits the bill. A comfy yet stylish shirt for men made from a variety of sustainable fibers.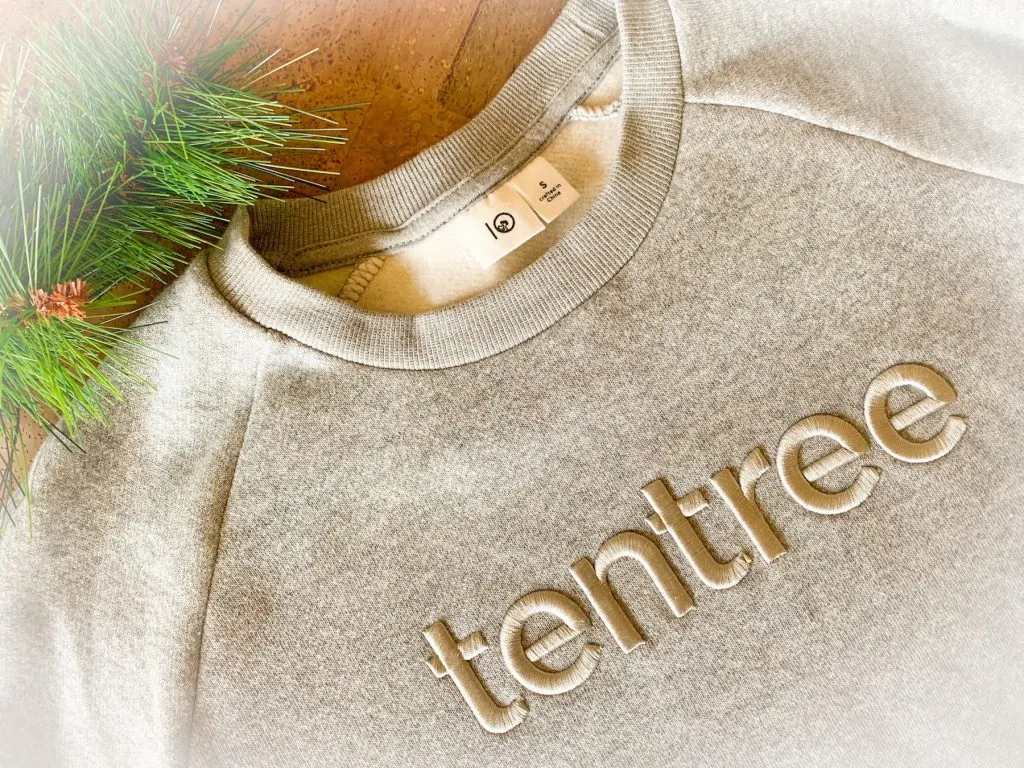 Highballer Crew Neck
A soft and comfy sweatshirt that's not too tight, I like snuggling up wearing this tentree Highballer Crew Neck sweatshirt made from recycled polyester and organic cotton.
The tentree Rewards
Purchasing sustainable fashion on tentree.com also comes with some great tentree rewards.
You can earn rewards, known as "seeds," by buying clothing and interacting with the brand on social media and online, as well as by referring friends.
Seeds can then be exchanged for cash rewards in purchasing new tentree clothing.
What Eco-Friendly Materials Does tentree Use?
A variety of materials and fibers are used to create tentree's sustainable fashion.
The eco friendly materials and fibers include:
Coconut Buttons Instead of plastic, these buttons made from coconut shells are stylish and sustainable.
Hemp Grown without pesticides or herbicides, this eco friendly plant creates fibers that are naturally anti-microbial and UV resistant.
Cork Trims Instead of leather, highly sustainable cork is used for patches, zipper pulls and more. Cork comes from the bark of a cork tree. By taking off the bark, it actually promotes the tree to grow.
Organic Cotton Certified organic cotton that doesn't use harsh pesticides. Cotton is one of the most heavy pesticide using crops in the world, unless it is grown organically.
Recycled Polyester A fiber that reuses old plastic bottles and other plastic waste to give new life to what would otherwise end up in the waste stream.
TENCEL™ Lyocell A fiber made from eucalyptus trees, which are fast growing, and require no insecticides. The manufacturing process uses 100% renewable energy and 80% less water than conventional fibers.
Modal A fiber made from spinning cellulose from beechwood trees. The wonderful thing is that beechwood forests self-rejuvenate.
Linen This bio-based fiber is made from the flax plant and blended with organic cotton.

Where Does tentree Plant Trees?
For every item that is purchased, tentree plants 10 trees. But where – and how – are those trees planted?
Of course, tentree itself is not planting the trees directly. They partner with non-profits around the world to know what area needs replanting and to effectively plant more trees in places across the globe.
All of the trees chosen are local species which will survive and thrive in the environment. "Pioneer" species are used, meaning hardy varieties that are adapted to the region, to be as successful as possible in reforestation of an area.
The company plants trees in 6 countries across the world, including:
Madagascar
Nepal
Haiti
Cambodia
Senegal
Canada
USA
Can I See Where My Trees Have Been Planted?
Yes!
This is what I love. Being able to see where your impact has been made is something special to tentree clothing.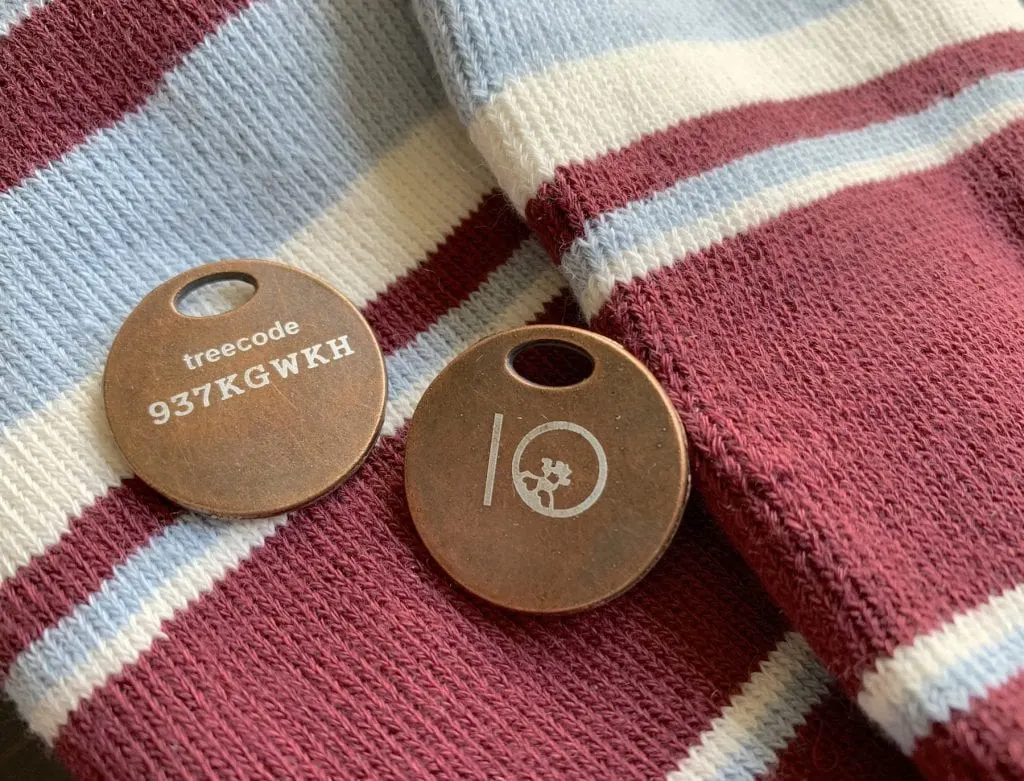 With each item purchased, you'll find a token attached. It will have a code printed on it.
Login on tentree.com and you can choose where your trees will make an impact.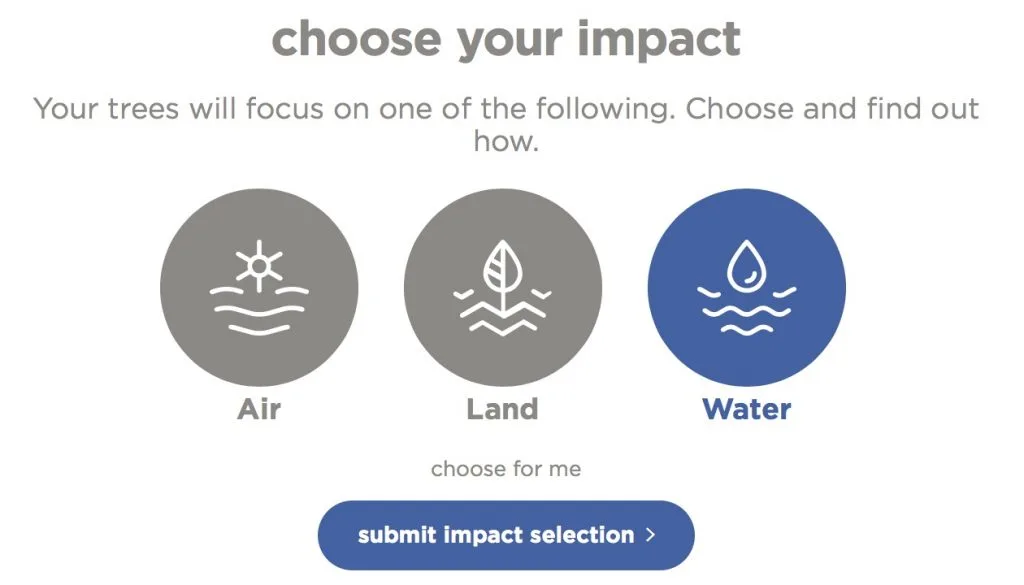 You will choose between making an eco friendly impact on Air, Land or Water.
Depending on your selection, you'll be asked to choose another impact. For instance, when I chose Air, I was then asked to choose which of the three options below to make an impact: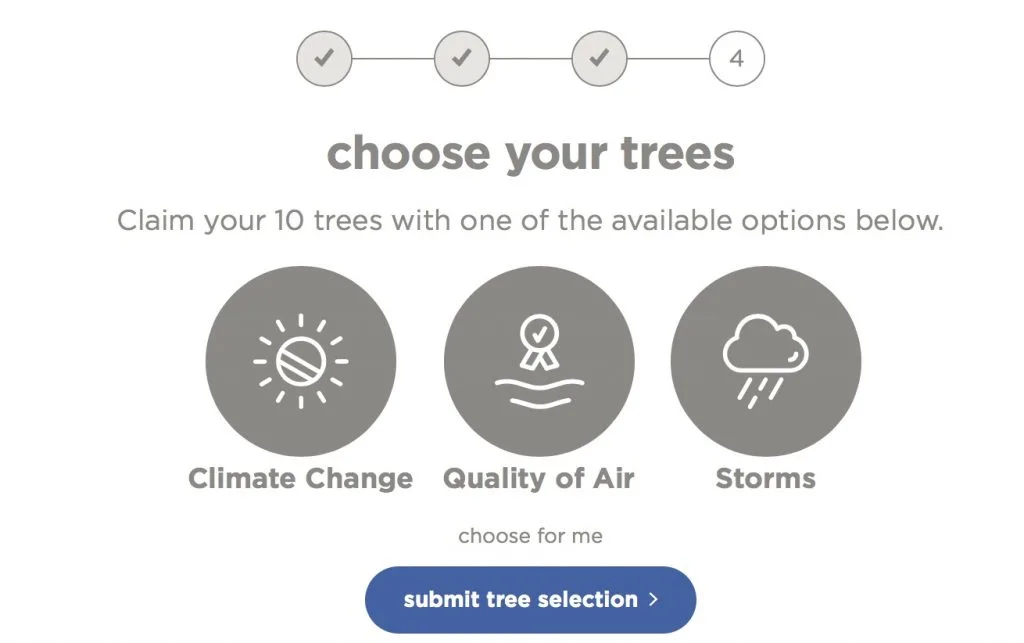 After you have made your two selections, you'll find out where your trees will be planted and what impact they will have on the world.
With one of my codes, this was my impact of planting trees with tentree: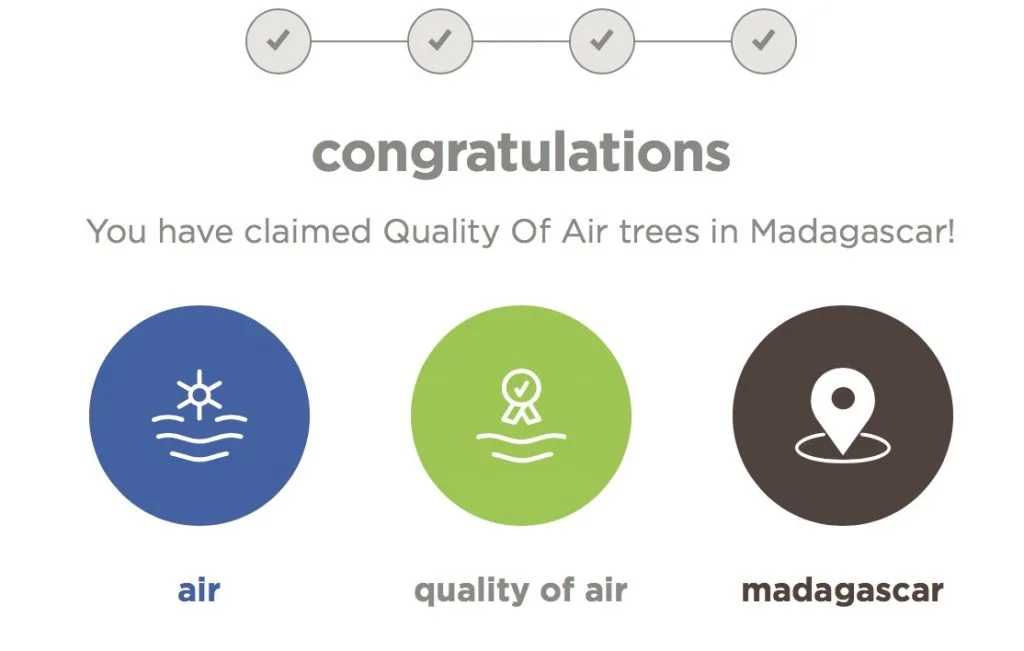 Do you have tentree clothing in your sustainable wardrobe? I'd love to know how you like it!