I love sustainable fashion when it manages to be on trend, colorful and suitable for more than just hiking in the woods. I also love sustainably made fashion because it's usually great quality! Plus, the materials will last for a long time. And often, the companies supports fashion industry workers in an ethical and positive way.
So when I find a brand like prAna, that manages to 'get it,' I do a little happy dance.
Especially when prAna offers so many varied clothing styles and options, and can be found in stores, as well as ordering online.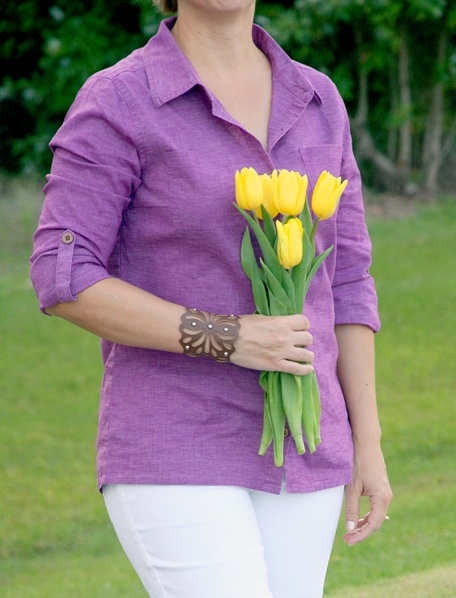 I've been looking at prAna clothes in some outdoor gear stores that I've been visiting. Especially given my frustration with trying to find affordable sustainable fashion.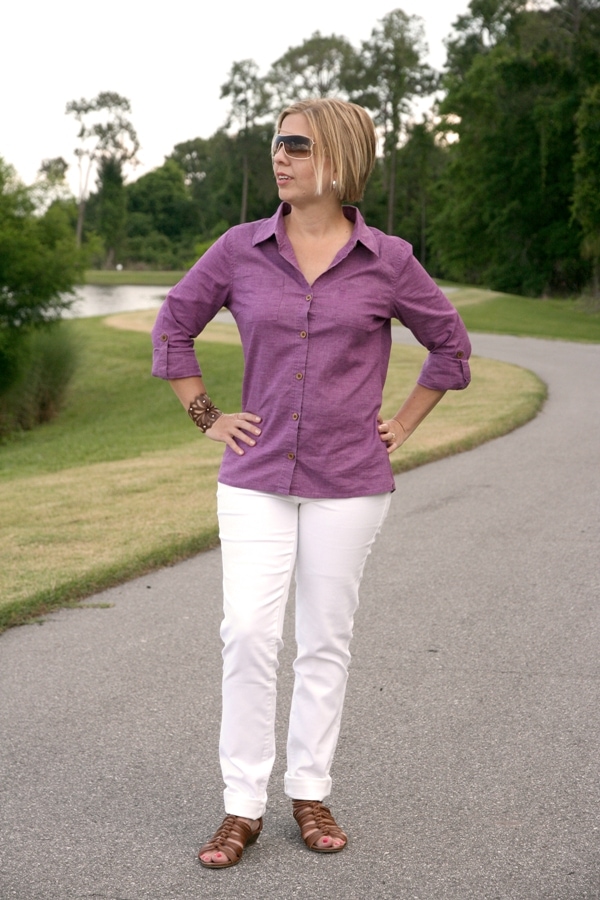 Much Loved prAna Kara Jeans
When my pair of Kara Jeans came in the mail, I instantly knew that these were going to be winners. They are lightweight and soft, with great stitching and design. Made of 75% organic cotton, the slim-fit, tapered jeans are polished enough to wear out to dinner, yet stretchy and comfy enough to wear while out doing errands, hiking, or running after the kiddos in a stylish way.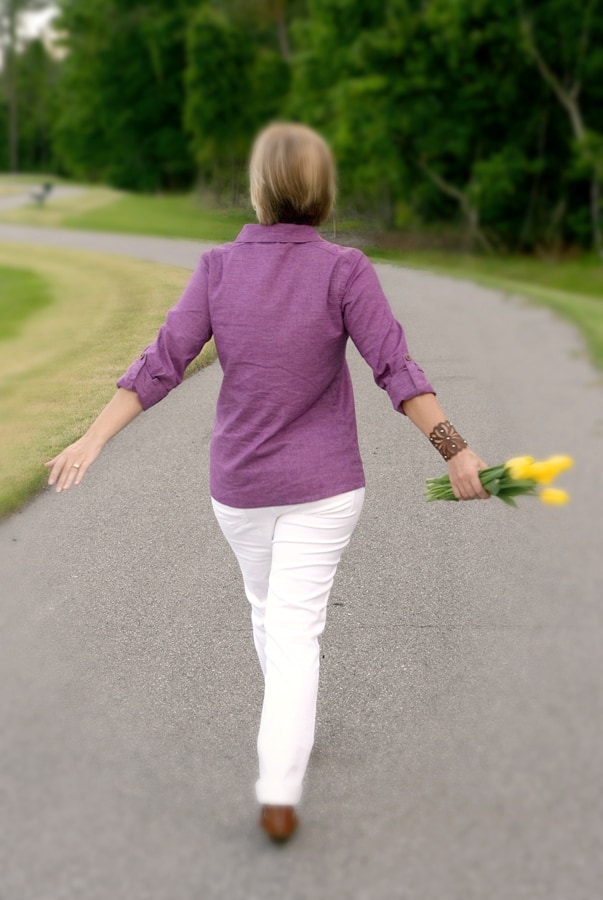 I used the online sizing guide from prAna to pick a size, since I have never worn any of their clothes. According to the chart, I was somewhere between a 6 and 8.
I chose the 8 because I am always thinking ahead about possible shrinkage, since I don't have the desire to air dry my clothes.
I'm glad I went with the size 8. They fit great, with just enough give.
If I had chosen the 6, I think they still would have been a great fit, just a little more fitted.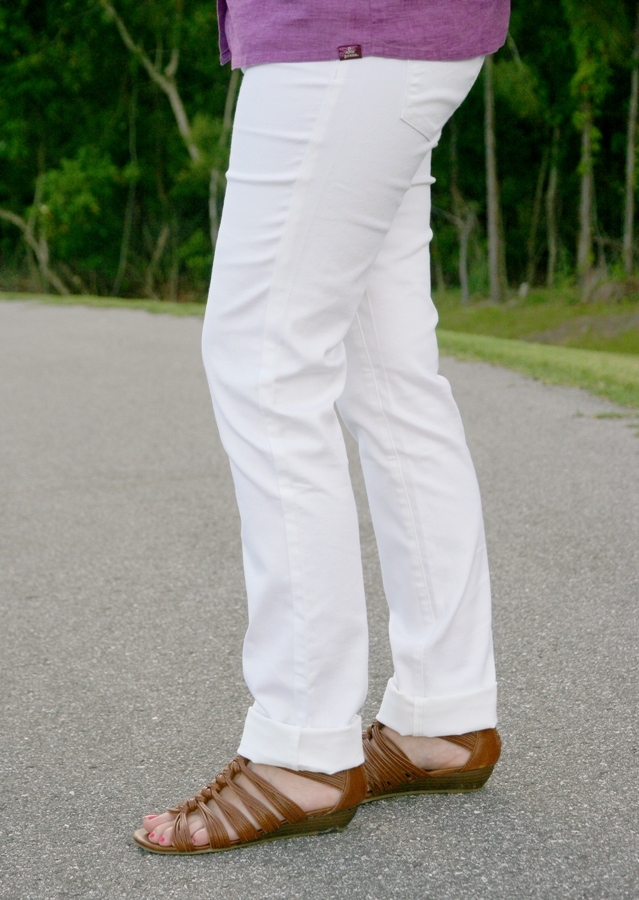 The riveted, five pocket jeans do come in a variety of colors and patterns.
Keep in mind that they are meant to roll up for most people. Especially if you are short like me (5′ 3″). I rolled my Kara Jeans up three times on the leg, since there is only one leg length offered.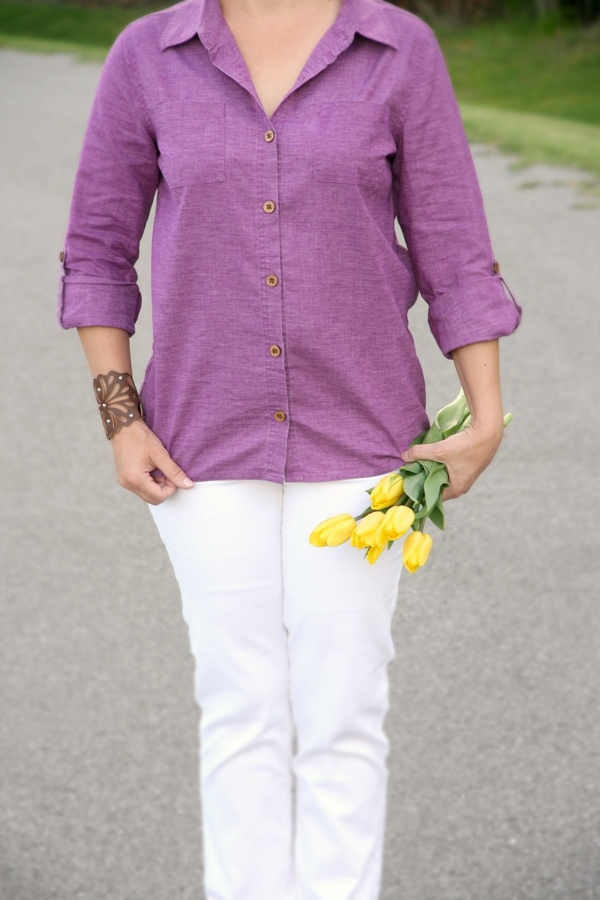 Classic Buttondown Shirt: prAna Sutra
I chose a Sutra Shirt to pair with my Kara Jeans. Happily, I was not disappointed in the quality at all. As soon as I untied the perfectly wrapped shirt with a raffia bow, I was amazed at the details.
This top is made of 53% hemp, and I love the texture and feel of the fabric. In fact, I really enjoy all of the prAna hemp clothing.
(FYI – It air dries fast, too. I managed to get toothpaste on myself just before taking these photos, so after wiping down the shirt with a wet towel, it instantly dried in time for me to take photos!)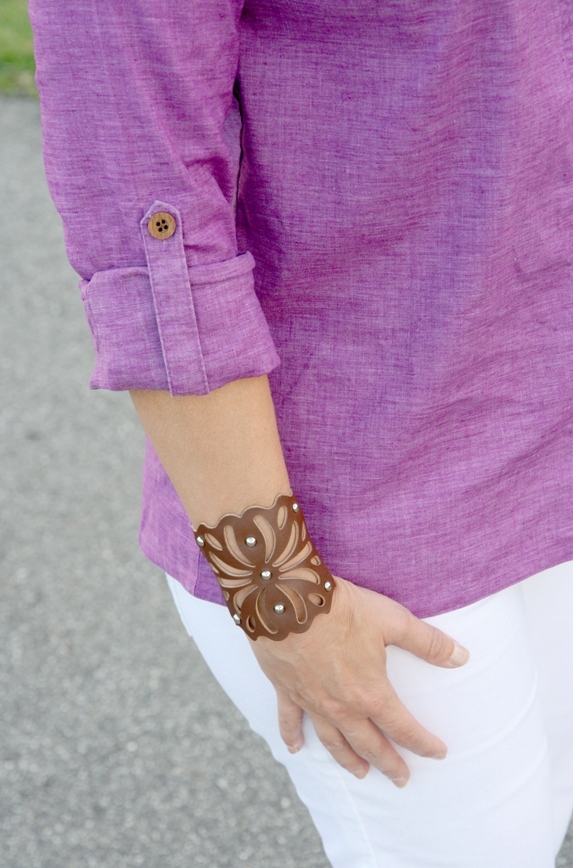 The Sutra Shirt was created after prAna fans raved about the Sutra pant. There is a lot of love for prAna's Sutra pant!
Now I feel the same way about the Sutra shirt. There's just something about this easy, breezy blend of hemp and recycled polyester.
It has a little bit of stretch, that creates a polished, yet comfy piece of clothing.
The buttoned down shirt can be dressed up or dressed down, something that I love on all of my travels, where I take one piece of clothing and wear it in several ways.
The Light Red Violet color is just the right pop of color for my wardrobe.
I ordered the size Small, based on the prAna sizing guide. The XS size would have been okay, too, if I wanted it a bit more fitted.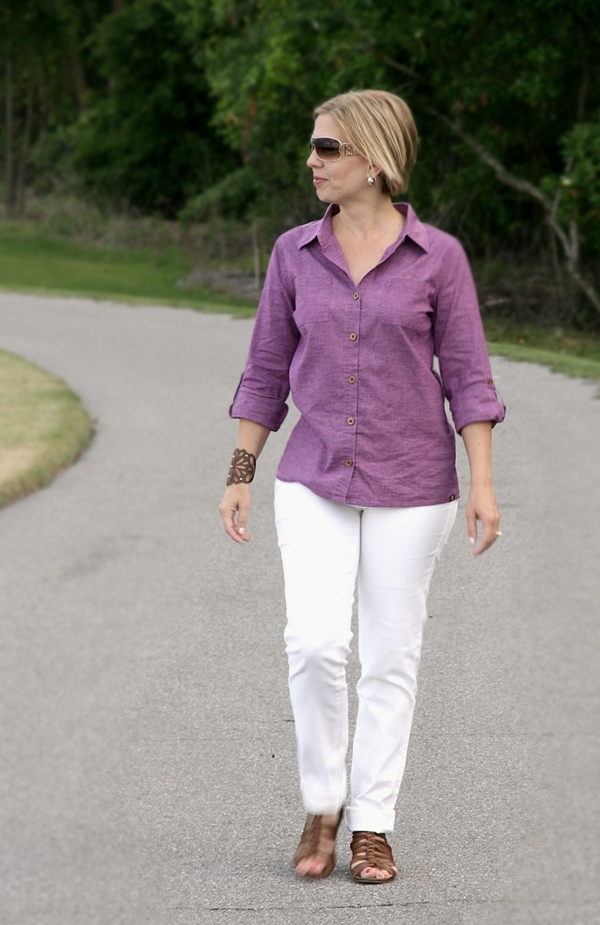 I love the easy, breezy fashion choices from prAna and I hope to be sporting more of their clothes, soon.
Try prAna Fashion Before You Buy
You might be wondering if you'd like prAna clothing. Well, wonder no more!
Many sustainable fashion pieces from prAna are available to try on Amazon Prime Wardrobe. Which means you can order prAna clothing, and try it at home for 7 days with free shipping and free returns (if you are an Amazon Prime member).
Among the Amazon Prime Wardrobe prAna selections are these convertible pants and this cute skirt. There's plenty more sustainable fashion clothes, too, so see what's available.