Lead test kits are easy ways for you to discover what items at home could be exposing your family to the neurotoxin. You can easily order lead test kits online to test for lead in your home by yourself, without needing to hire a contractor.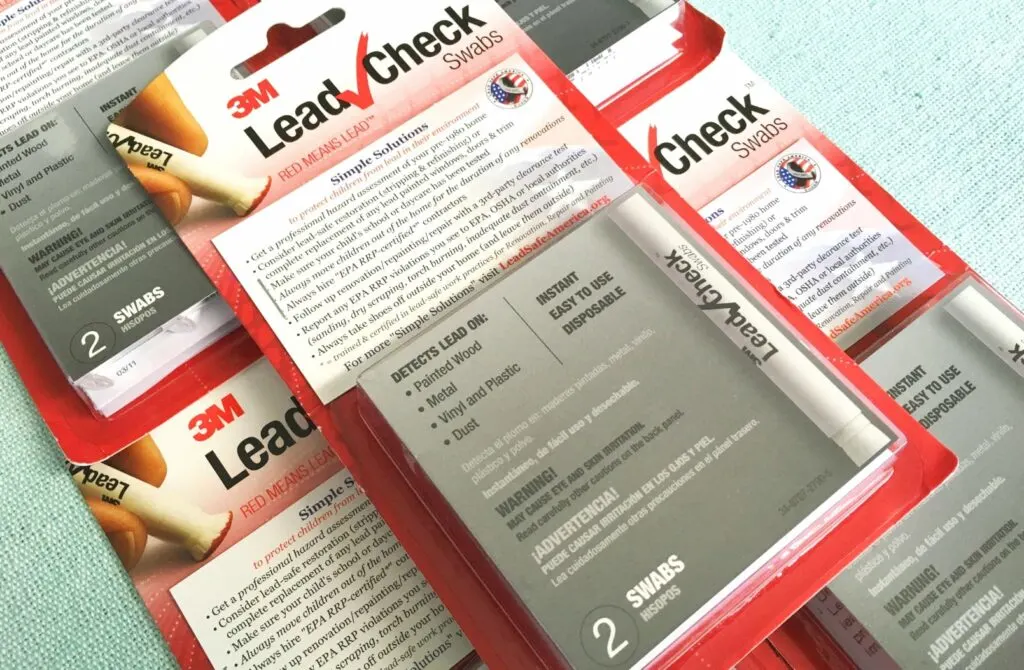 Updated June 2018: This post was originally called How to Get Free Lead Test Kits. The free kits were available through a non-profit organization that no longer is able to provide free test kits. The links below will bring you to the same test kits that you can now buy on Amazon. They are still a great deal if you are concerned about the possibility of lead in your home.
These test kits make it easy to get peace of mind about paint on the walls in your home or a piece of furniture that you are concerned might have lead paint.
While certainly not fool proof, these easy tests can alert you to potential problems in your home so that you can get professional help. Or, they might ease your mind about items in your home that your are scared could contain the metal.
I tested jewelry with these lead swabs. While the results might not be 100% accurate, here's what happened and what I found out:
The Problem with Lead
Lead is a neurotoxin. It also never disappears.
That is right. LEAD NEVER DISAPPEARS FROM YOUR HOME UNLESS YOU PHYSICALLY REMOVE IT.
That is why lead can be so dangerous, especially to children. Flaking paint chips quickly become dust – which is then inhaled, including the lead. And it doesn't just get passed through the body. It stays.
Lead can be found in a variety of places inside and outside your home, including:
Paint (walls)
Paint (furniture)
Dishware
Jewelry
Outdoors dirt (especially around a building painted with lead paint)
Lead is also well known for being in water after the Flint, Michigan incident. (Get more tips on how to get lead out of water.) Lead can also be found in cosmetics. (Read my list of 10 Lipsticks Without Lead)
How to Get Lead Test Kits
What kind of things can you test in your home with a lead test kit? For instance:
Heirloom wooden baby crib that has been passed down for generations
Old window sills with peeling paint
Baseboards
Doors
Painted walls (especially for homes built before 1978)
Door handles
Enamel coated bathtubs
These lead test kits from 3M/LeadCheck are best at testing wood and metal for lead.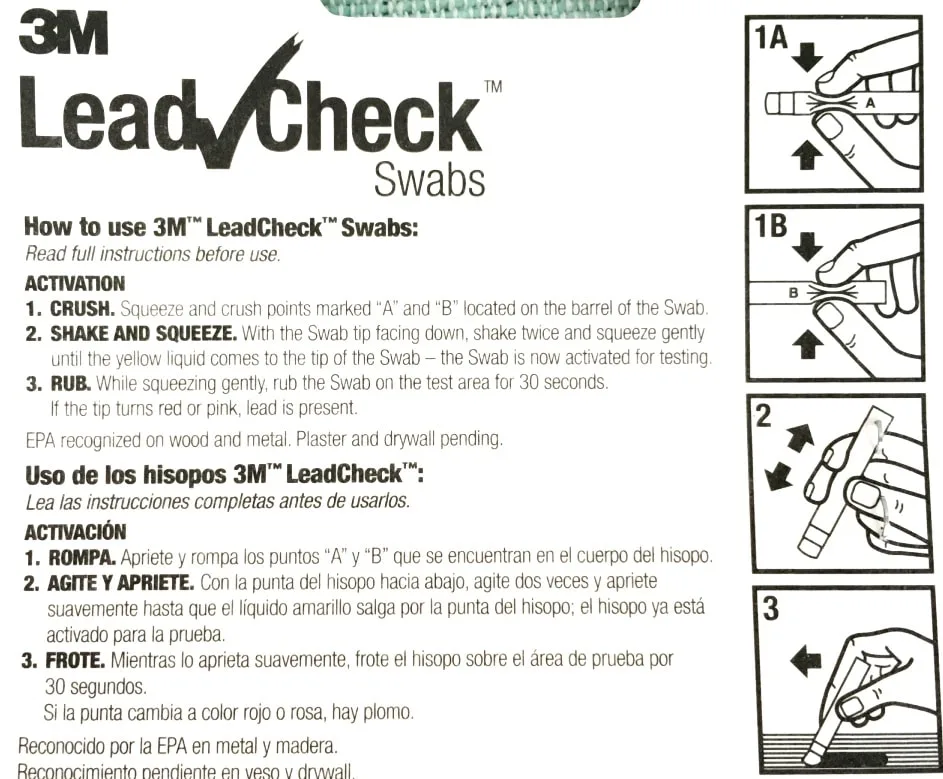 The EPA has a fabulous list of lead resources, including your legal rights if you are living in an apartment or rental home that has lead. The information is on their Lead Page.
The following is an infographic from the EPA that they share in explaining where lead can lurk in older homes (generally built before 1978):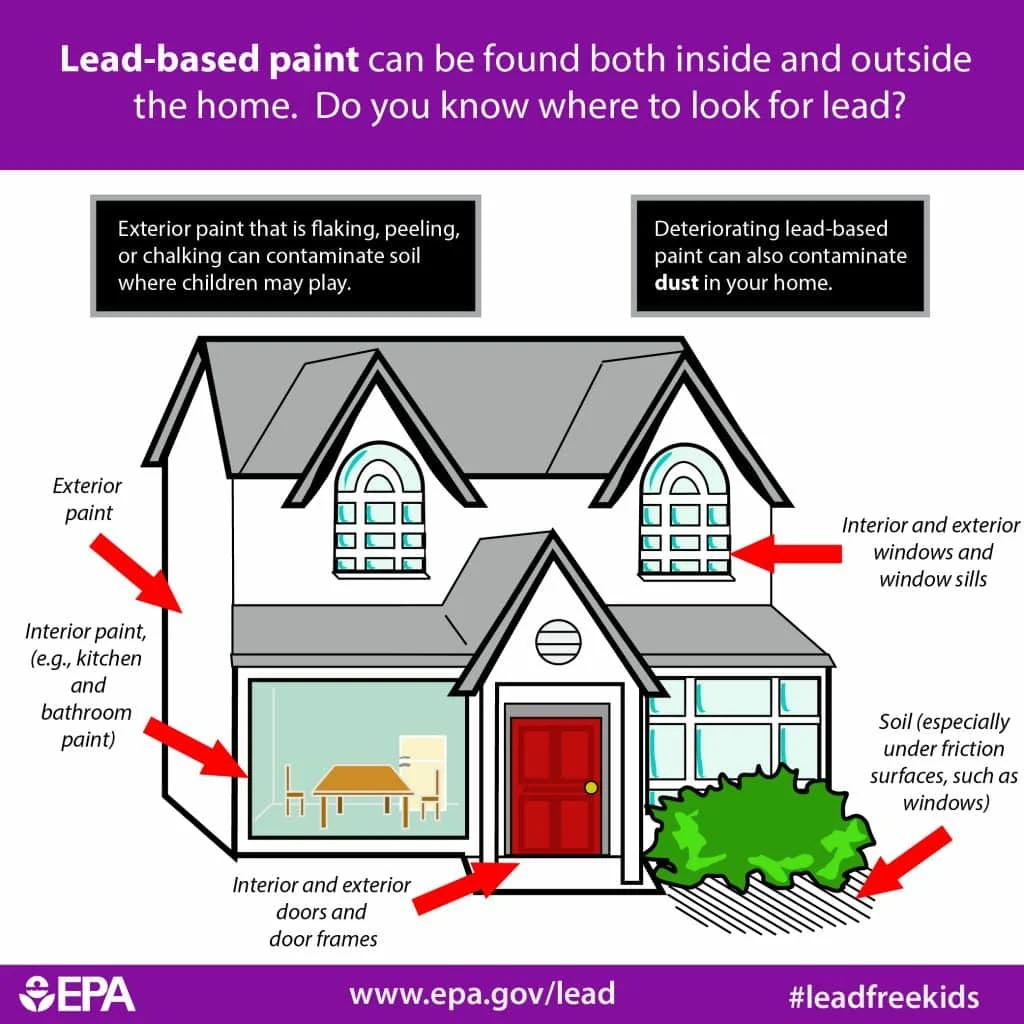 Where to Buy Lead Test Kits
If you want to buy lead test kits on Amazon there are a variety of 3M Lead Check test kits.
A kit with two vials is usually less than $10. Buy a bigger pack of kits (great for testing multiple rooms and areas in your home) and the test kits will be even less expensive per test.


What are you most concerned about in your home that might contain lead? Have you ever tested for lead – and did it turn out?