I love wearing sustainable fashion. Yet sometimes it's hard to find a stylish brand with ethical standards that – here's the BIG thing – fits into my clothing budget. So when PACT | Organic apparel asked if I'd like to try out some of their pieces, I cautiously scanned their online store. Then I got excited. This, my fashion-loving friends, is one find that you want to get now!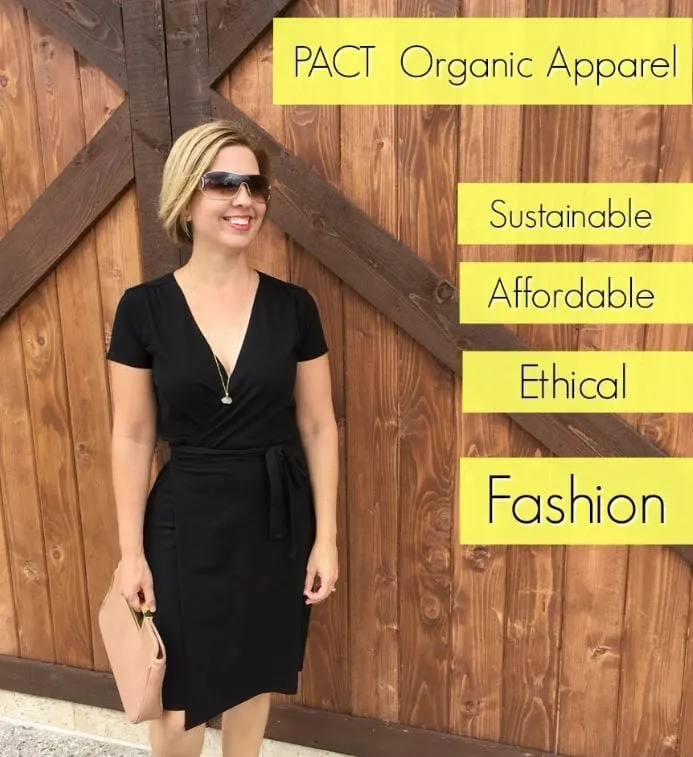 PACT isn't a crunchy line of clothing (although it's founder, Brendan Synnott, is the founder of Bear Naked Granola!). What I love about PACT is that it's super simple, basic clothing that will last through every season. Even better, and what makes me smile, is the price point. These are super affordable prices for fashionistas (prices from $7.99 – $44.99) and available at places you probably shop anyway – like Target and Whole Foods (call ahead, though, to confirm your location), as well as their website online.
Oh, and they've got the cutest baby clothes and stylish clothing for men, too!
Let's get straight to the point. How do the clothes fit and how do they feel?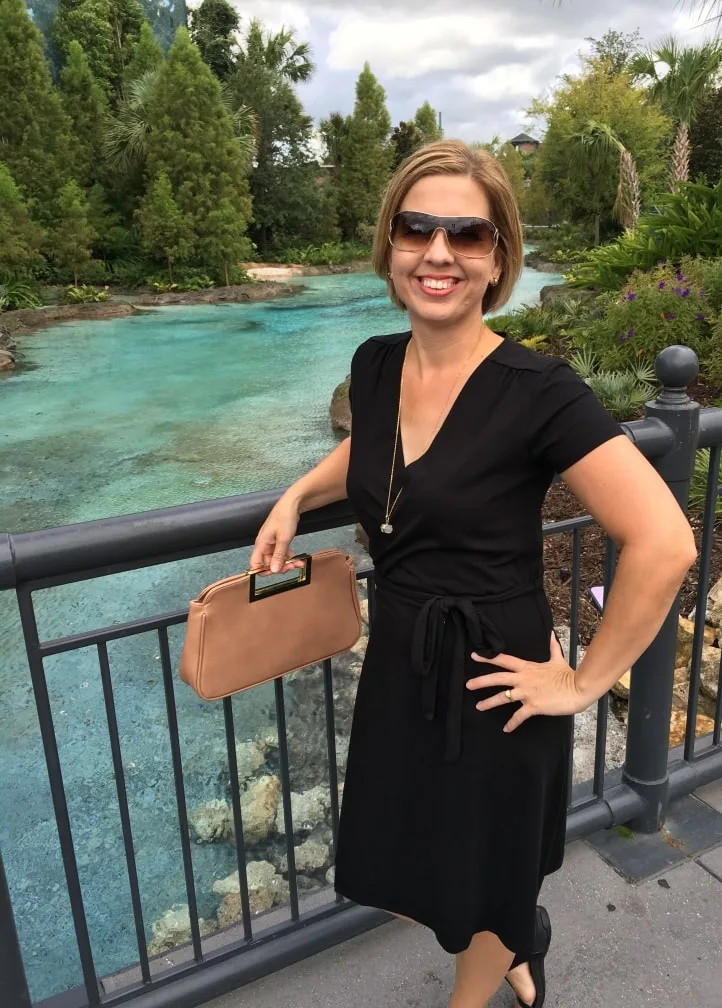 I was kind of surprised (I don't know why, really) at how super soft the PACT apparel was. Seriously, these clothes are super comfy and soft on your skin as soon as you get them.
This post contains affiliate links.
Next was the fit. I ordered clothing based on the size guidelines online. Sure enough, it was a perfect fit when I received three pieces to review: Wrap Dress, V-neck Top, and Hipster Underwear.
I instantly fell in love with the detail of the wrap dress. It fits so well, is wonderfully tailored to where it's not frumpy but not too clingy, and I like the small puckered details on the shoulders. I wore the wrap dress out to dinner with my husband where I dressed it up with a handbag and jewelry, but it could easily be more casual with flip flops and a pony tail.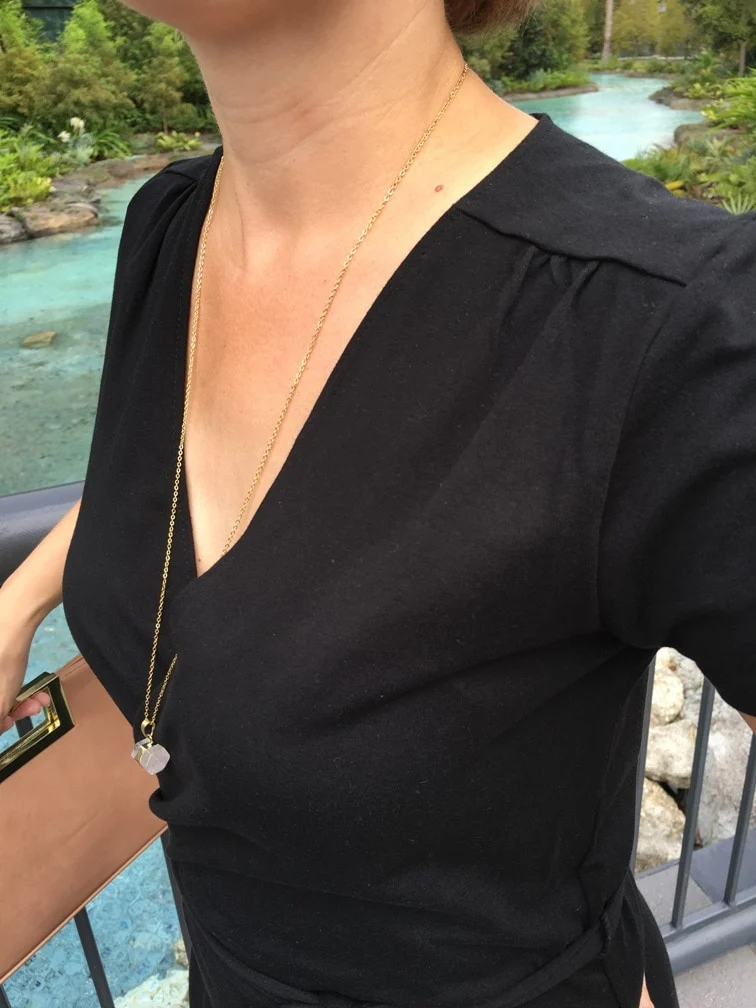 I personally love clothing that is multi-purpose like that, especially when traveling.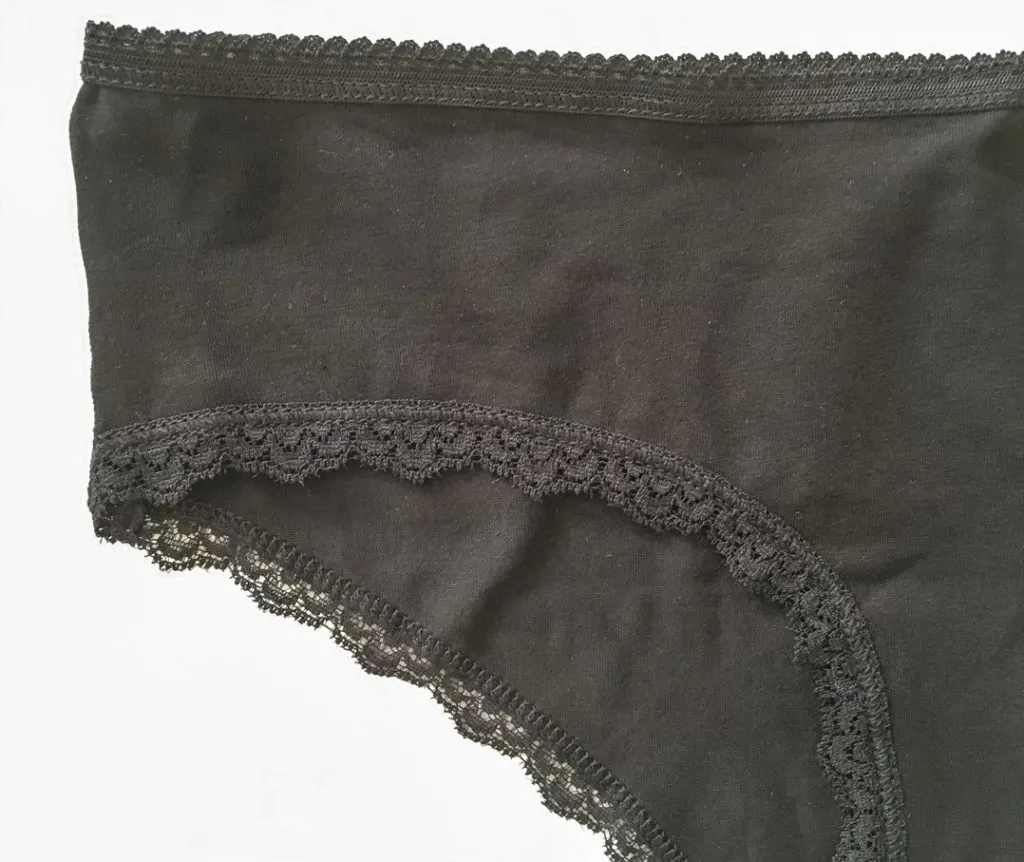 I'm not about to show you a picture of me wearing the underwear! 😉 Let's just say it fits well, isn't too tight, and the fact that it's made without any toxic dyes is super important for pieces like these!
At prices like these – $33.99 for the wrap dress, $15.99 for the V-neck and $22.99 for a 2 pack of underwear – I could easily compare the cost with what you'd find in Old Navy or Victoria's Secret these days. And, NO, those places aren't selling all organic cotton and they are not certified Fair Trade.
Pin it!!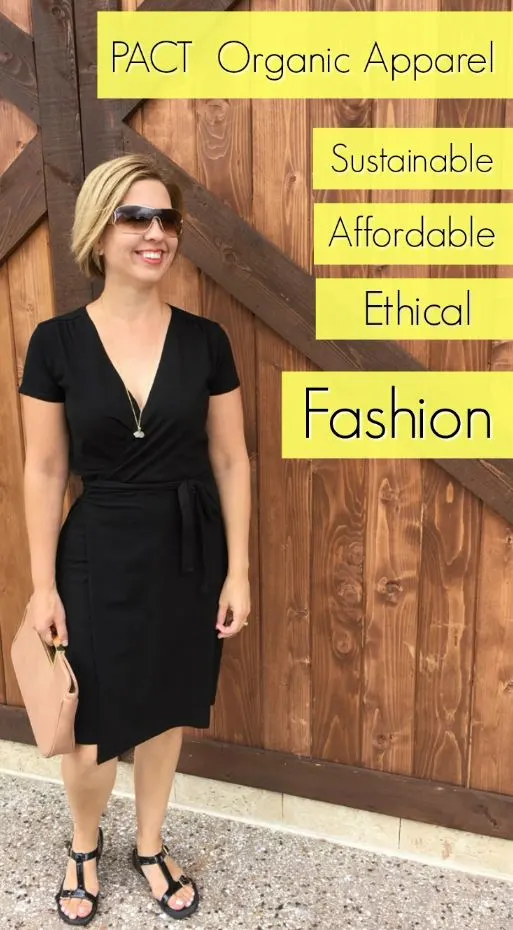 What's the deal with sustainable fashion, though? Why does it matter and why should you care?
Did you know that the fashion industry is the second largest polluter in the world – only behind the oil industry?
Also, 10% of carbon emissions come from your clothes. Yep, that's right. The World Bank estimates that 20% of water pollution comes from the treatment and dyeing of textiles.
Add on to that the problems with child labor, working conditions and more with some of the poorest people on the planet and you start to get an idea of how your wardrobe can impact someone's life around the world.
Here's what's great about PACT:
Sweatshop Free
No Child Labor
Ethically Produced
No Toxic Pesticides or Dyes
Non-GMO Organic Cotton
Fair Trade Certified
Partnerships with Organic Content Standard (OCS), Global Organic Textile Standard (GOTS), and Fair Trade USA
Made by People, Not Machines
What do you want to buy from PACT to add to your wardrobe?el