When it comes to picking a refrigerator, I have to say I'm pretty picky. I demand a smart space-saving design because I've lived in homes for too often that had huge refrigerators that could barely handle my grocery haul. Which doesn't make sense quite honestly. So I was thrilled to discover the modern-day features and unique storage in LG's InstaView Door-in-Door refrigerator.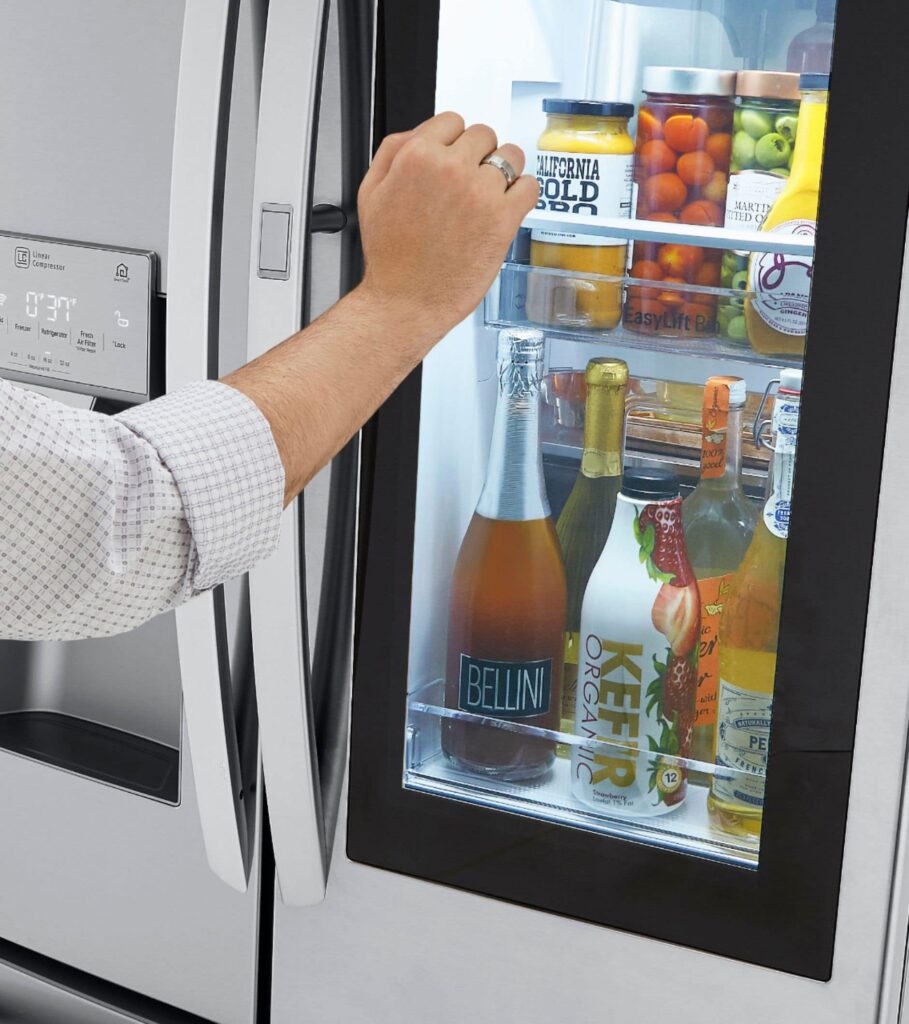 LG InstaView Door-in-Door Refrigerator
Let's start off by saying I'm thrilled to have WON an LG InstaView Door-in-Door Refrigerator! Yes, I won it!!!!!!
If you've always wondered who actually wins those big prizes in contests, it's me!!!!!
I won an early version of this refrigerator several years ago, and it had patiently been waiting for me in a huge brown box in my storage room until I finally got a home of my own.
When the delivery guys brought the refrigerator to my home from Best Buy, they were confused LOL! They didn't understand why I wouldn't want this nice fancy refrigerator installed to replace the old one in my home. However, I was moving in a month to RV for a year. So I wasn't about to leave my modern day refrigerator behind in someone else's home!
We just moved into our new home and FINALLY have been able to install the LG InstaView Door-in-Door Refrigerator that I've been thinking of since I won it! And I have to say, it's awesome!
(Thank God I have this refrigerator because all of the other major appliances need to be replaced! I'm so thankful to have this modern-day convenience right now!)
Wait, What's a Door-in-Door Refrigerator?
If you're not familiar with the new concept of the Door-in-Door refrigerator, let me explain.
Essentially, you get two different ways to access food and drinks that you want to keep in your refrigerator.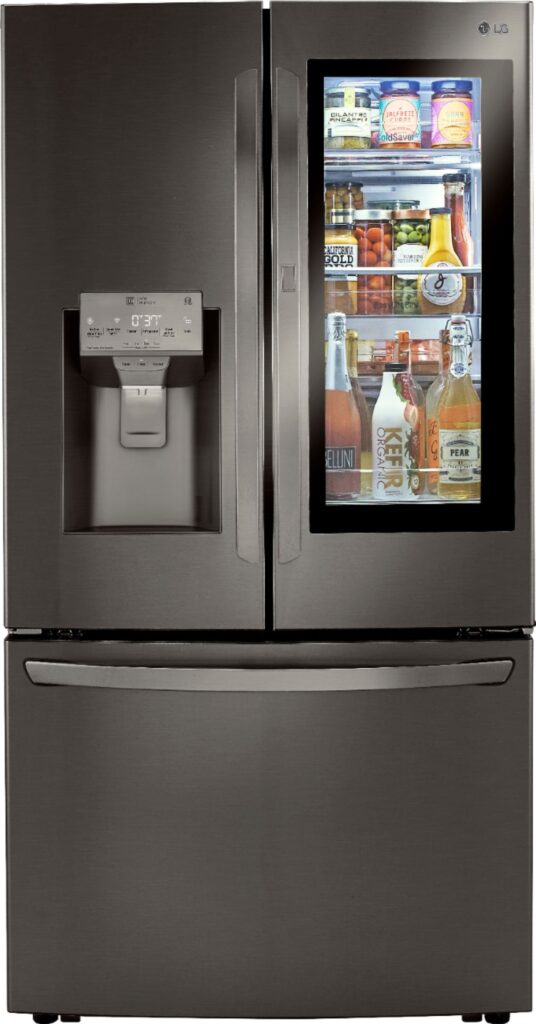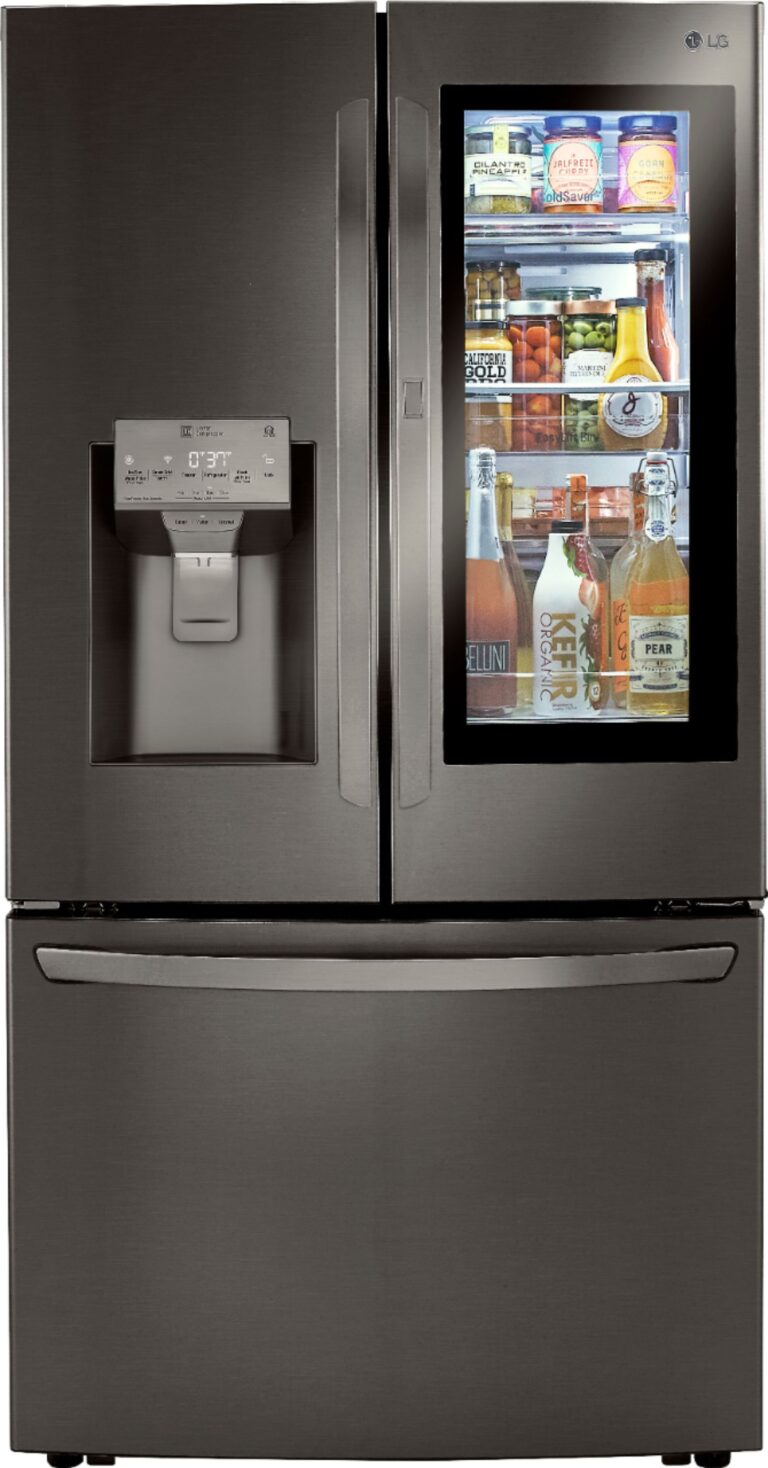 There's the traditional standard way of just opening refrigerator doors.
But then there's the super cool way that not only is a great conversation piece and kid-pleaser, but it also helps to organize your refrigerator smartly.
On one side of the refrigerator, there is a glass panel door. This smaller door actually opens into the refrigerator without you having to open the larger doors.
Even better is that you can knock twice on the glass door and it instantly transforms from dark (and blending in with the rest of the refrigerator) to brightly lit up! (My nephews love doing this, by the way, which only solidifies my Cool Aunt award this year!)
Which means you can access the food and drink located in the shelves behind the glass door easily, with just a push of a button on the refrigerator door handle.
Why?
Because it lets you organize the things that you use the most – or that you want your kids to eat the most – in one place. No need to open up the whole refrigerator and leave the doors open while browsing. Instead, just open up the smaller door that reveals the three spacious and adjustable shelves where you store your most-loved items.
Plus, this keeps your kids or spouse from trolling through the refrigerator. Just put the snacks, drinks or condiments that you want to encourage them to eat (or that they eat the most of anyway) in the door-in-door side for easy access and visual reminders. (Here's the four must-have drinks you should have in your refrigerator.)
Keep in mind, you can access these shelves from inside the main refrigerator, too! There is a plastic door on the inside of the refrigerator that can be opened to access the shelving when the main refrigerator doors are opened.
Why I'm Thrilled with the Innovative LG InstaView Door-in-Door Refrigerator
I love the InstaView Door-in-Door option. It just seems so smart and I'm not sure how I could go back to anything else.
But there are plenty of other reasons why I love the LG InstaView Door-in-Door refrigerator now, too.
We didn't realize how dark our other refrigerators always were until we installed this one. The LED interior lighting is so bright that I talk about it all of the time! I can't believe how well lit the entire interior of the refrigerator is! No more wondering what's in the dark corners in the back of the fridge.
The door alarm has been really useful. When we first installed the refrigerator, we had all of the doors open taking off the packaging. And then this little bell started sounding and I realized that it was telling me the doors had been open too long. I actually like that feature, because there have been times when I thought the door to a refrigerator was closed, and it wasn't. It had been left ajar all night. So having an alarm that gently reminds you that a door is open after a while is a smart feature for saving electricity and protecting food.
We've already customized the shelves to fit some rather large items that we have inside. We have three large margarita mixer bottles that are quite tall. I instantly was able to remove a shelf and cantilever the shelf to allow the tall bottles to fit easily. Setting up the storage system inside which works for you is as easy as adjusting the split shelves.
The freezer compartment on the bottom is something that I've never had before, but I love. I can pull out the freezer drawer and instantly see two large bins where I store frozen pizzas, microwave meals, etc. But there are still two hidden drawers that I have access to, as well, that don't pop out each time I open the door. I love that there is a separate freezer drawer where I can store things I don't use a lot, such as ice packs, and not have to see them every time.

An Ice Maker Designed for Cocktails and Entertaining
Okay, I have the first generation LG InstaView Door-in-Door Refrigerator that features an ice maker and water dispenser. But I'd love to have the newest version with Craft Ice™!!!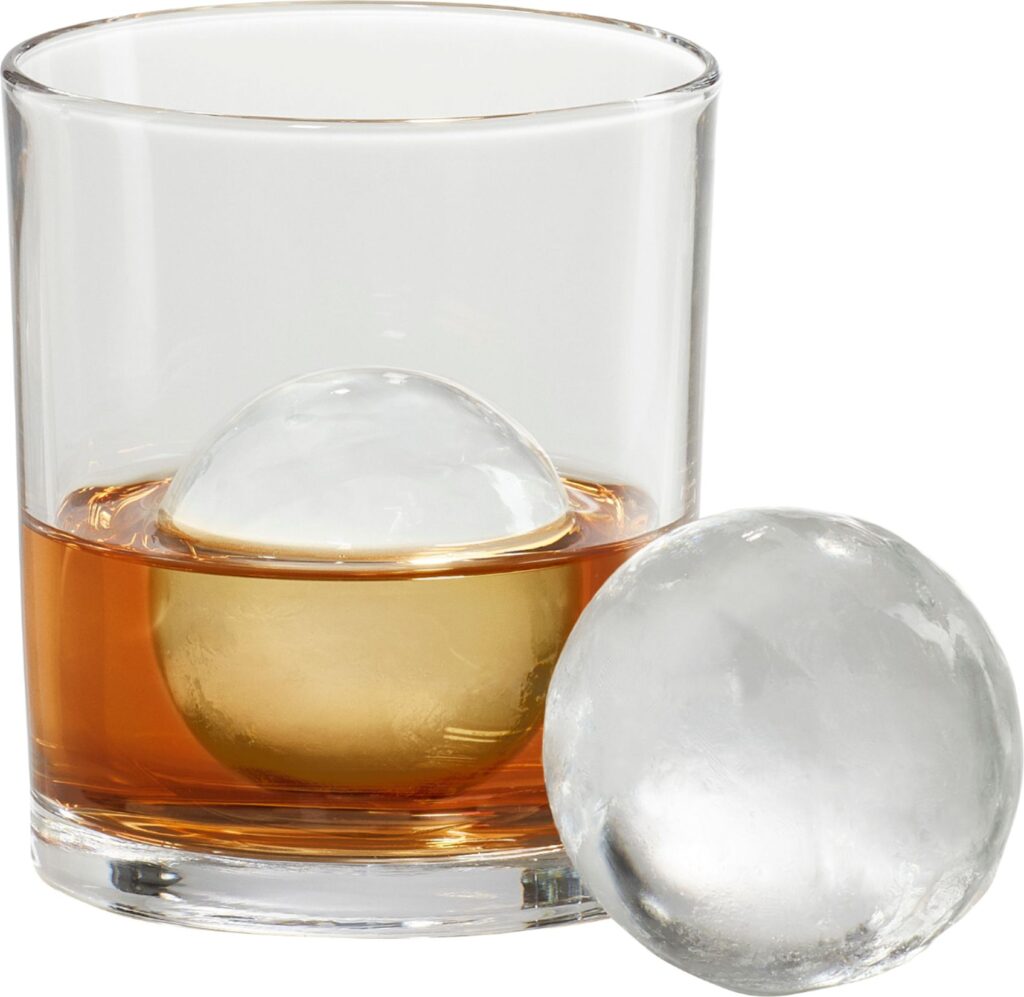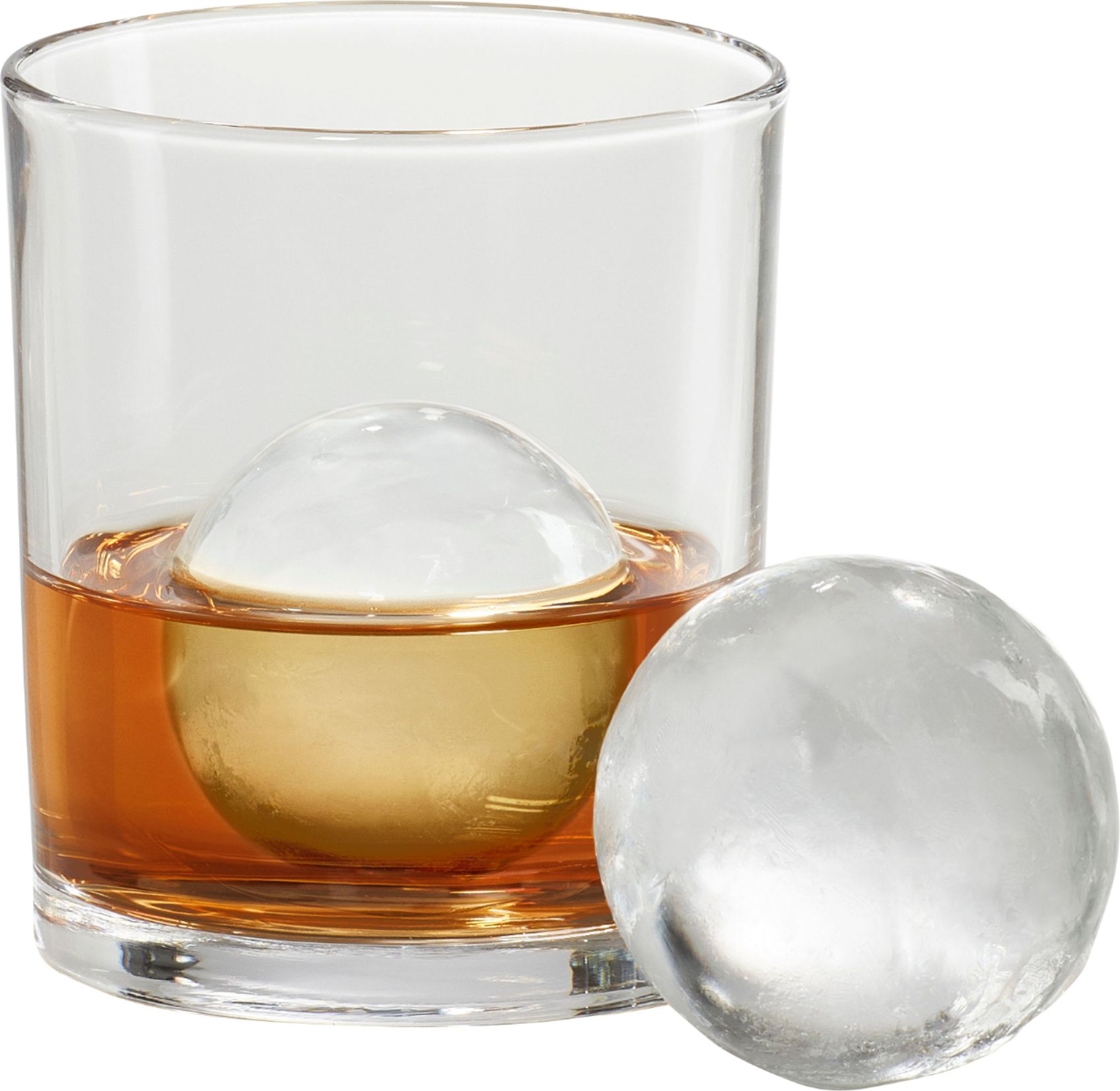 The newest model adds LG's exclusive slow-melting round ice on demand, for upscale, craft drinks at home. This is SO COOL! And my cocktail-making husband would LOVE THIS!
If you love to entertain (or if you just appreciate really cool technology) you will understand that the addition of round ice cubes is a big deal. These circular cubes melt slowly, which means they don't dilute your drinks as fast as crushed or cubed ice. So if you're making cocktails, then these types of ice cubes preserve the flavors that you intended for longer.
Plus, they're just really gorgeous to look at, even in lemonade or iced coffee!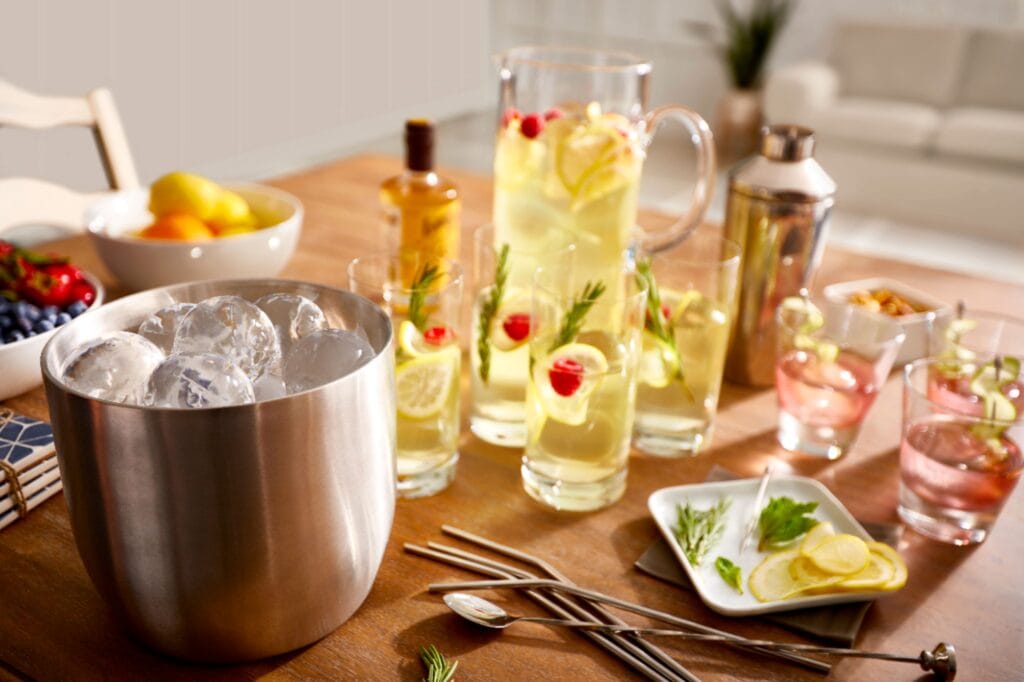 Now, I've tried making circular ice cubes at home before after we took a cocktail-making glass and they talked about the unique properties of using a round ice cube. It wasn't very successful because the orbs never really fully formed, and I could only make one or two at a time.
The Craft Ice™ maker automatically makes batches of slow-melting round ice without the work from you.
Of course, the additional ice maker on the door produces traditional cubed or crushed ice, too. So you'll have three different choices to choose from!
***Wondering how to get smells out of a refrigerator (like, for instance, after you made a garlic dip and that odor in lingering FAR too long)? Check out these easy ways to get rid of odors in a refrigerator.