Sometimes you just can't prevent mosquito bites. Like when you step outside the house for 2 minutes to water a plant and get bitten immediately. (True story) So for those times you didn't think you needed to apply mosquito repellant but wish that you had, here's how to stop mosquito bites from itching.
Natural Mosquito Bite Itch Relief Remedies (And Why I Don't Use Them)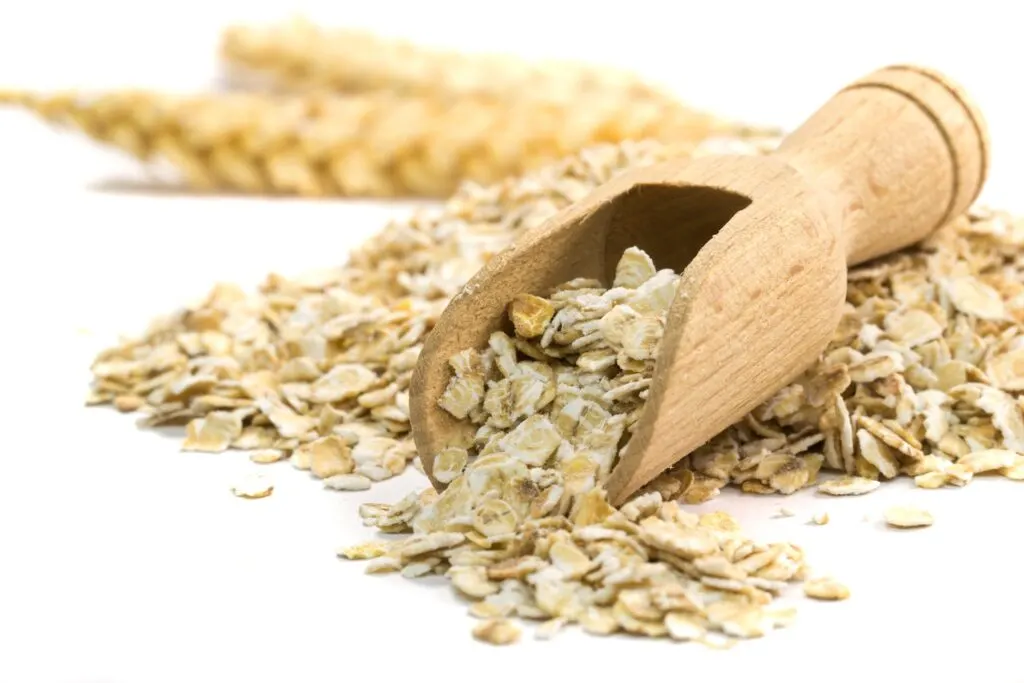 When you look up natural mosquito bite itch relief, all too often you find a lot of remedies using foods in the kitchen. Things like:
Baking soda pastes
Oatmeal baths
Apple cider vinegar
Sliced onion
Lime juice
Salt
Honey
Basil Rub
Thyme
Garlic
Chamomile tea bags
Now, I'm all for truly natural remedies. But if I'm on the trail and get a mosquito bite, I'm not going to have a jar of honey or a freshly sliced onion with me to soothe mosquito bite welts.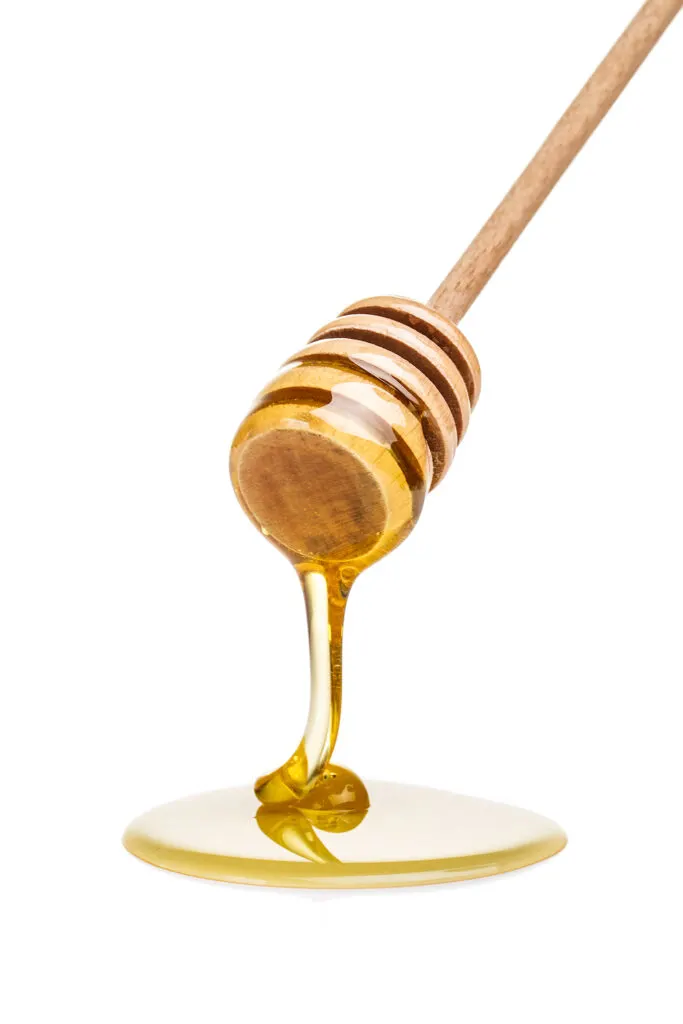 Most of these remedies are time consuming, asking you to mix together products or boil water and then let cool. When I have a huge mosquito bite welt itching and swelling, I am NOT going to wait 30 minutes for a boiled remedy to cool so that I can apply it.
I'm also personally not a fan of using hydrocortisone cream or calamine lotion if not necessary. They have ingredients in them I personally don't want to have absorbed into my skin if I don't have to. And I have adverse reactions to Benadryl that my doctor has seen and agreed with, so I'm not using that.
So, if you're wanting effective ways to make mosquito bites stop itching that you can bring with you while hiking, traveling, or camping, here are some great solutions. (If you're like me, a mosquito magnet, I'd suggest keeping a few of these remedies in a small basket near your porch or patio to relieve mosquito bites quickly.)
Avoid mosquito bites in the first place with this homemade bug repellant spray using essential oils.
---
Bug Bite Thing
It's a weird name but a really useful tool to have at home! The Bug Bite Thing uses suction to extract a bug's saliva or venom that it leaves under your skin.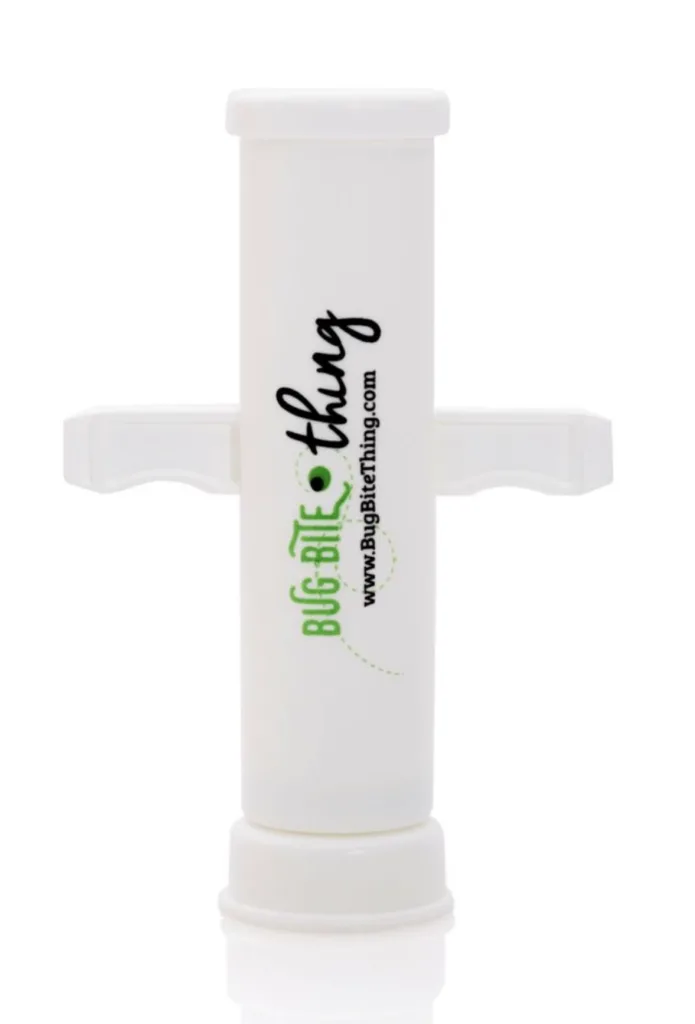 When the irritant is gently removed, it will help to alleviate itching, stinging and swelling that could occur in response to it, according to the manufacturer. In a controlled study, people who had a mosquito bite and used the Bug Bite Thing had no itching after 10 minutes. While people who had a bite and did not use the tool had itching up to 60 minutes.
The suction tool has two different sizes in it, perfect for larger places, such as arms and legs, and smaller areas such as fingers and toes. It also comes with a stinger scraper that can work on bee stings and wasp stings.
---
After-Bug Balm
After an hour working in my garden, we finished up by removing some old ferns by a tree. Within minutes, I was suddenly itching like crazy. There must have been some sort of mosquito nest area in the ferns, and suddenly a mass of mosquitoes must have come out and found my uncovered arms.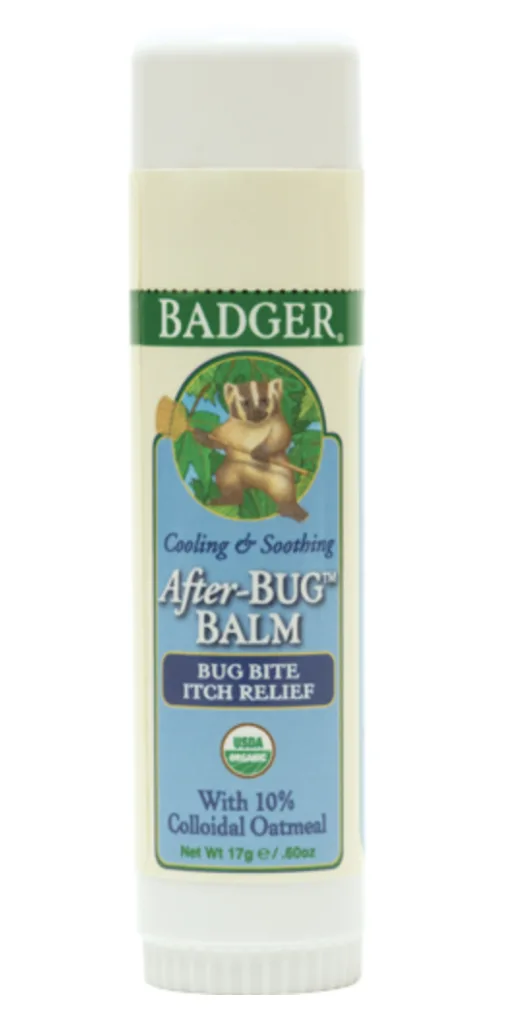 I had welts all over my arms, and they were itching with severe intensity. I didn't know what to do. Until I remembered I bought a Badger Balm Gardener's Kit and knew there was a tube of After-Bug Balm.
This bug bite itch relief balm INSTANTLY made my mosquito bites stop itching. There is 10% colloidal oatmeal in the balm. Oatmeal is known to soothe irritated skin.
Nourishing oils and essential oils round out the ingredients. I love this After-Bug Balm because it's in a tube, which makes it great for traveling (no liquids that can spill). It's also perfect to put in your pocket or backpack while outdoors.
P.S. Being a mosquito bite magnet must run in our family. My nephew gets bitten immediately while going outside, too. So we bought multiple tubes of this balm to have at everyone's house and in the gym bag for sports practice.
---
Ice Cubes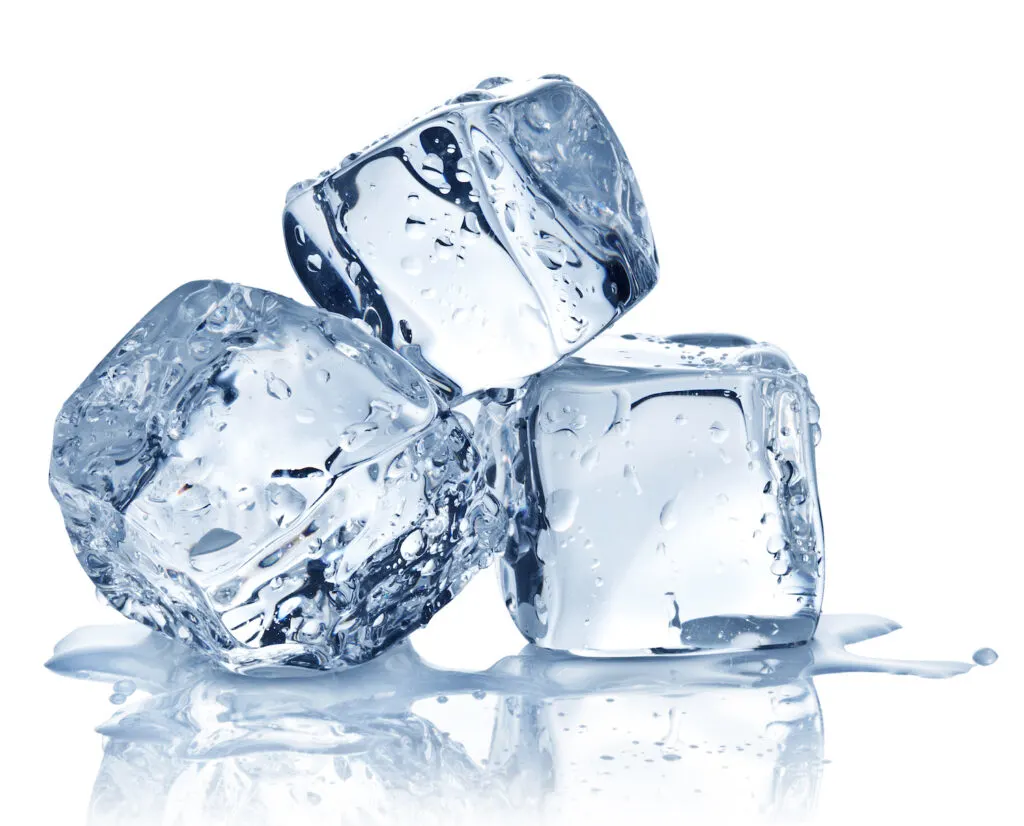 If you're at home or in a place where you can get some ice cubes, the cold frozen water will help stop mosquito bite itch.
The cold will reduce inflammation and temporarily numb your skin for short term itch relief. However, you don't want to apply ice directly to your skin for too long, as it can damage the skin.
The Mayo Clinic suggests a cold pack as a mosquito bite remedy. Add ice to a cold pack or a zip-top bag to apply to the bite. Putting a thin washcloth under the bag as a buffer between the cold and your skin will allow you to leave the ice on longer.
---
Aloe Vera Gel
Just like it can soothe sun-damage skin, Aloe Vera gel can help soothe a mosquito bite itch.
If you don't have a houseplant, get a tube of the stuff (make it this natural variety, not the weird green gel stuff) and keep it on hand for a variety of purposes.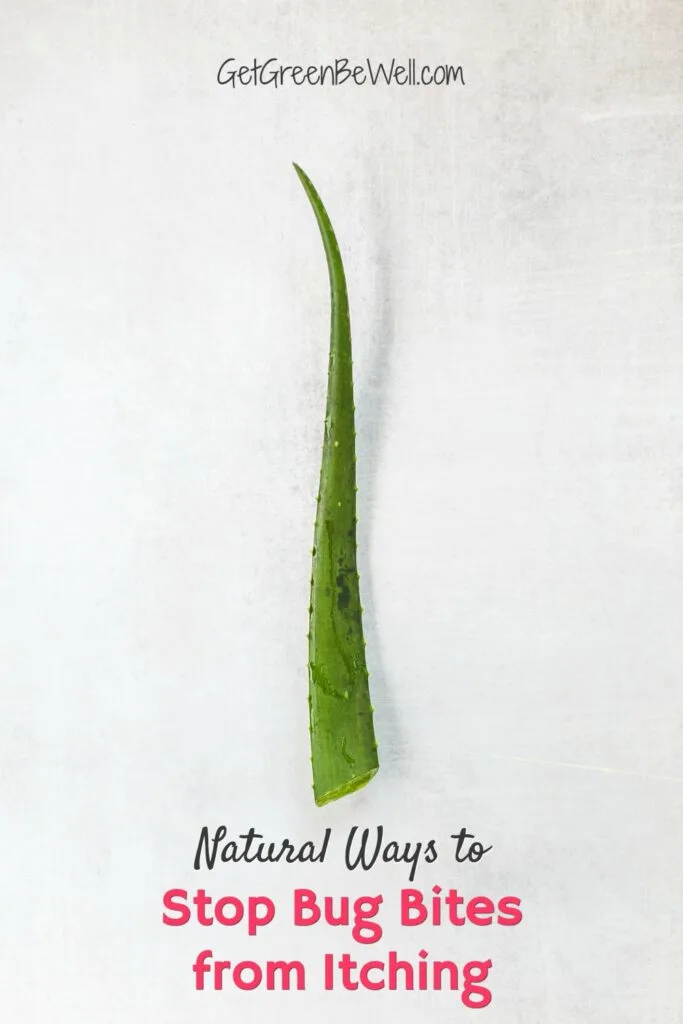 Want to keep mosquitoes away from your yard and patio? Here's how lavender repels mosquitoes.