This natural homemade bug repellant will keep mosquitoes and ticks away using essential oils.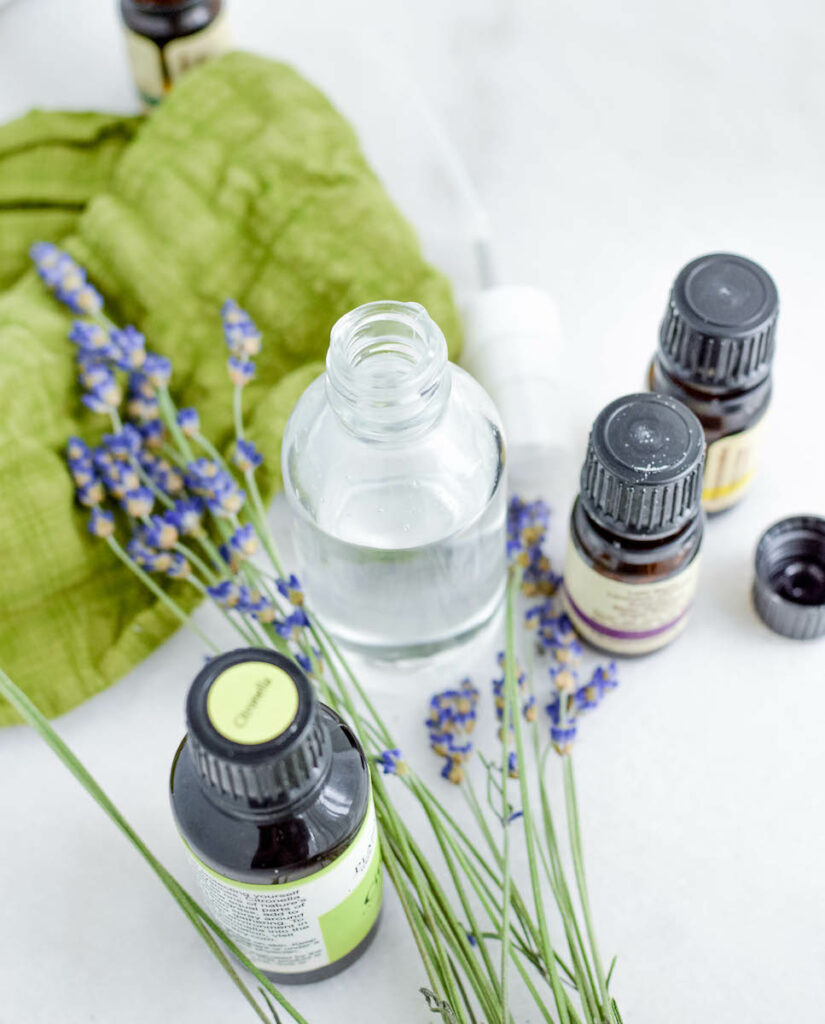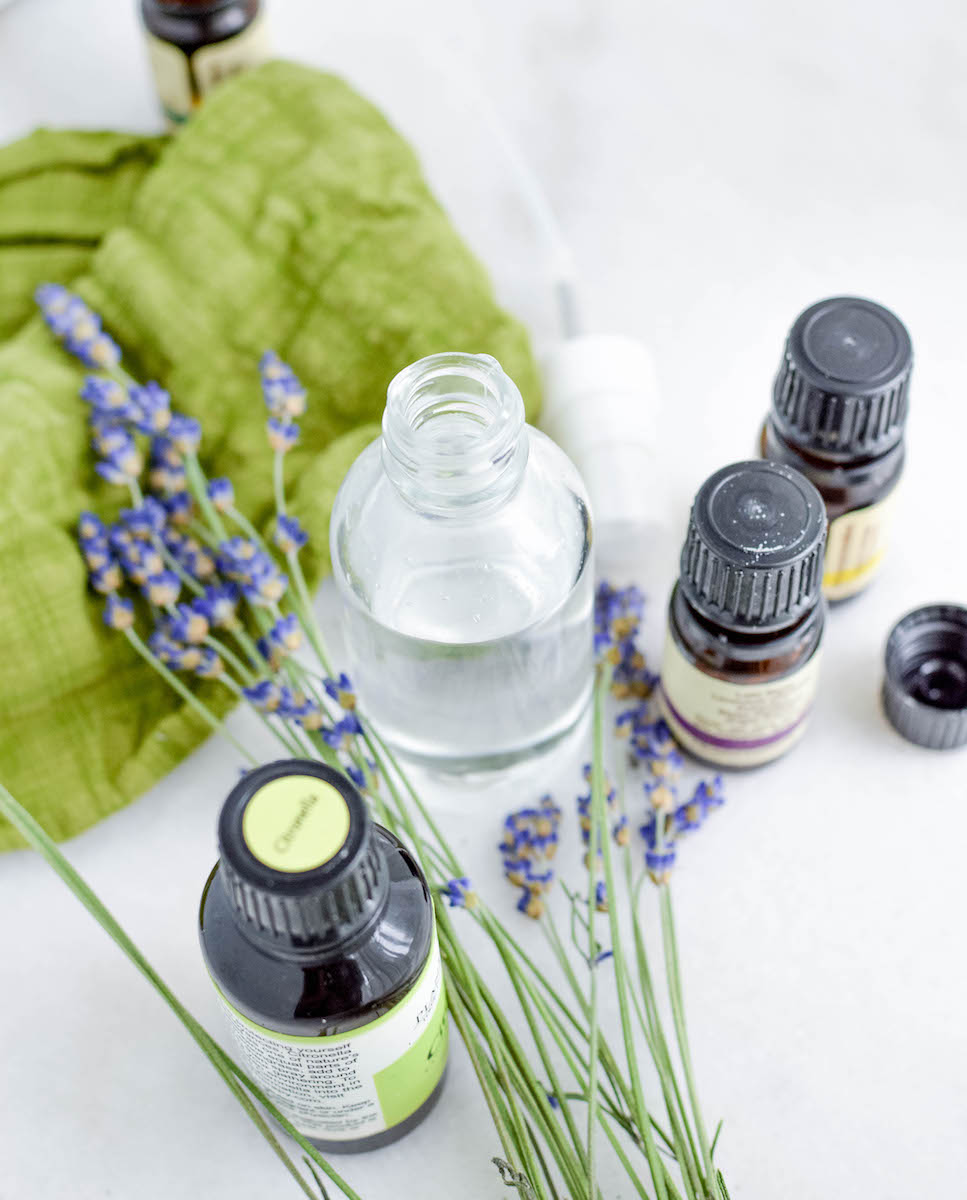 Are you a mosquito magnet, too? I can't go outside without a mosquito finding me within 2 minutes. However, almost everyone else in my family could be in the same place and mosquitoes never bother them. It's frustrating. So I knew I had to come up with an effective DIY mosquito spray!
Does Homemade Bug Repellant Work?
Surprisingly, making your own bug spray actually does work! And it can work very well!
I used this natural bug repellant when I was in Florida's Everglades camping. It also uses natural ingredients and worked better than the stuff with DEET! Just check out the reviews!
Many of the bug sprays that you buy in the stores, such as this Cutter Insect Repellant, actually contain essential oils to help repel mosquitoes and bugs.
However, because of laws that allow companies to not release a majority of their ingredients because of proprietary recipes (even though food manufacturers have to tell you all the ingredients, but something that you put on your skin doesn't have to….) you don't know what all of the other ingredients that are absorbing into your skin are.
And that's not good.
So why not make your own using some of the same ingredients that expensive bug sprays use?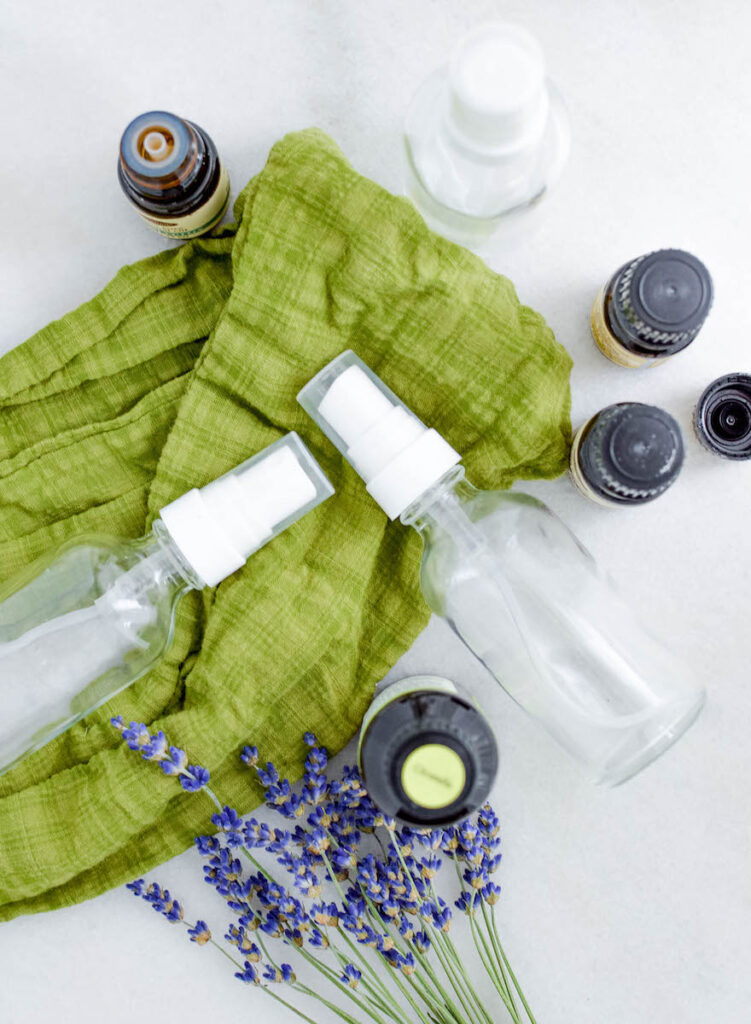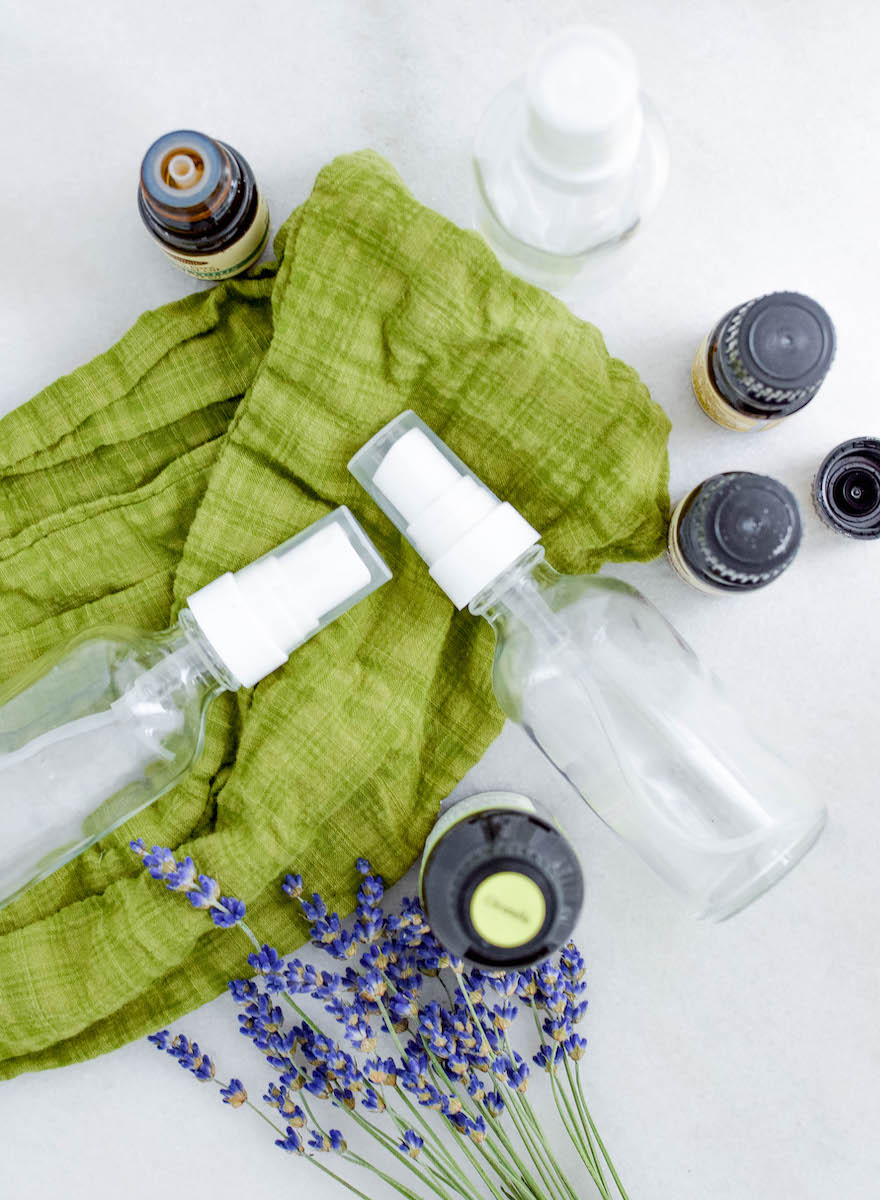 Homemade bug sprays work because they use the essential oils that mosquitoes, ticks, and other bugs hate.
That is exactly how bug repellants works – they disgust bugs with a smell that makes them not want to come near you. Many of those smells that upset bugs are actually pleasant for humans.
Keep in mind, bugs are not repelled by a bug spray because they somehow magically die on the way to biting you because you are wearing an insect repellant. Nope. It's all about wearing the scents that make you unattractive to bugs.
And you can DEFINITELY do that with essential oils.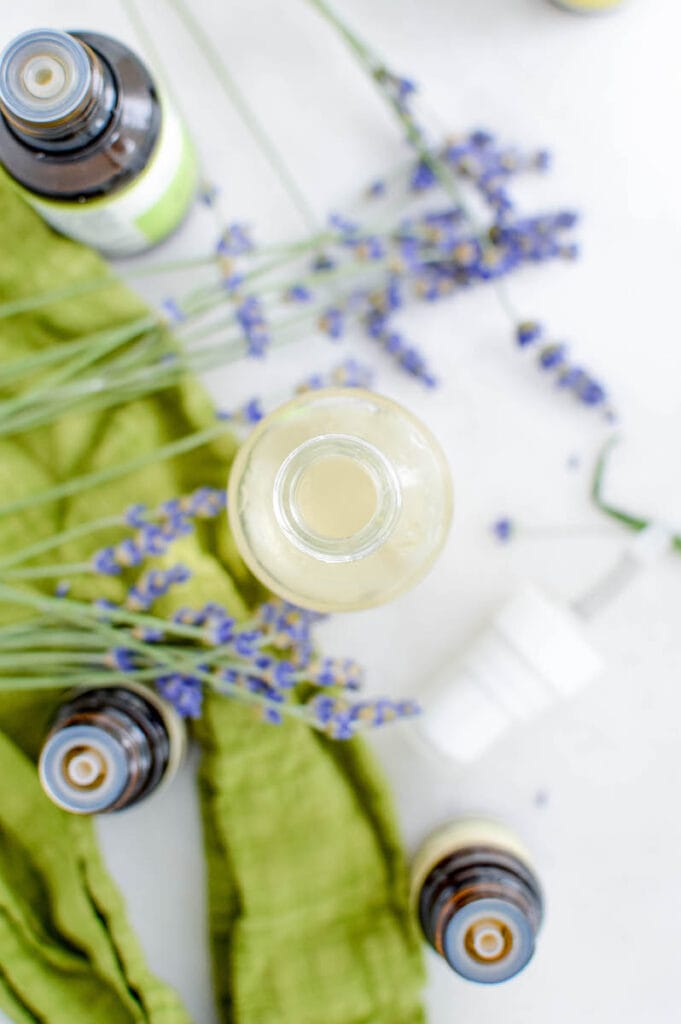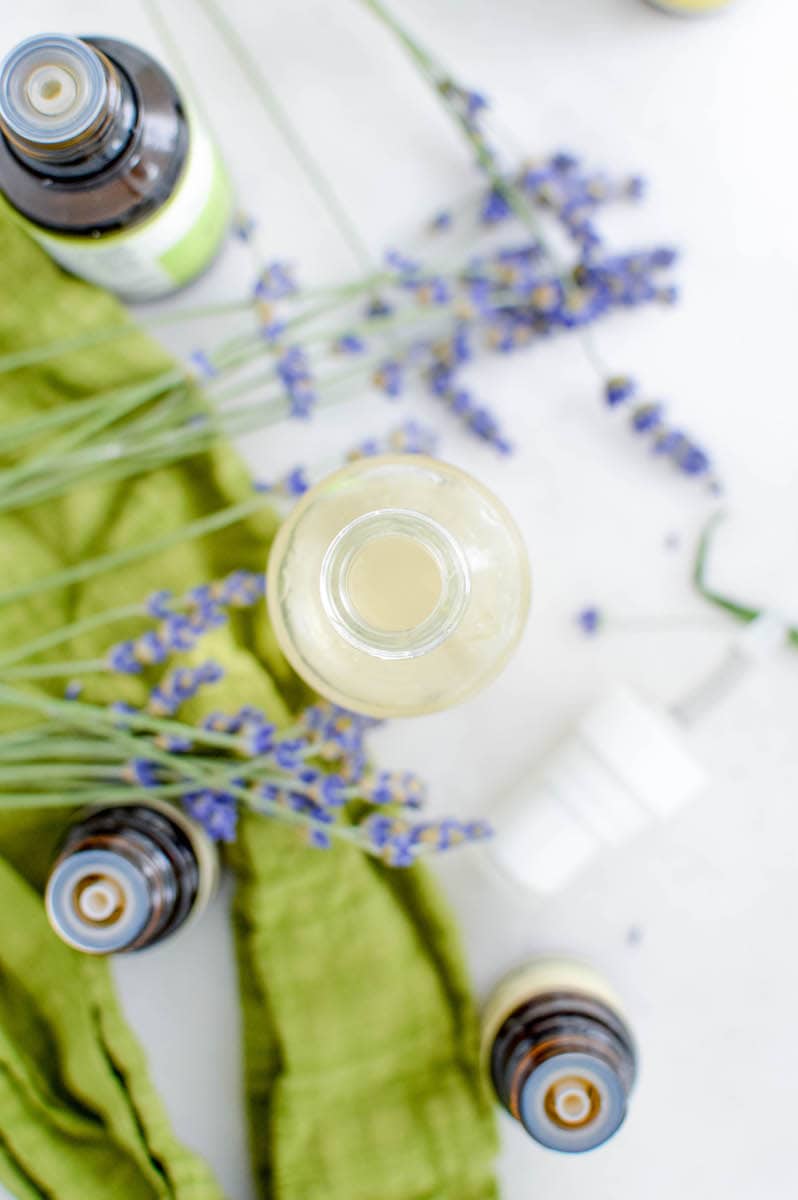 Why Use Lavender in Bug Spray?
A lavender mosquito repellant is among the best ways to repel bugs naturally.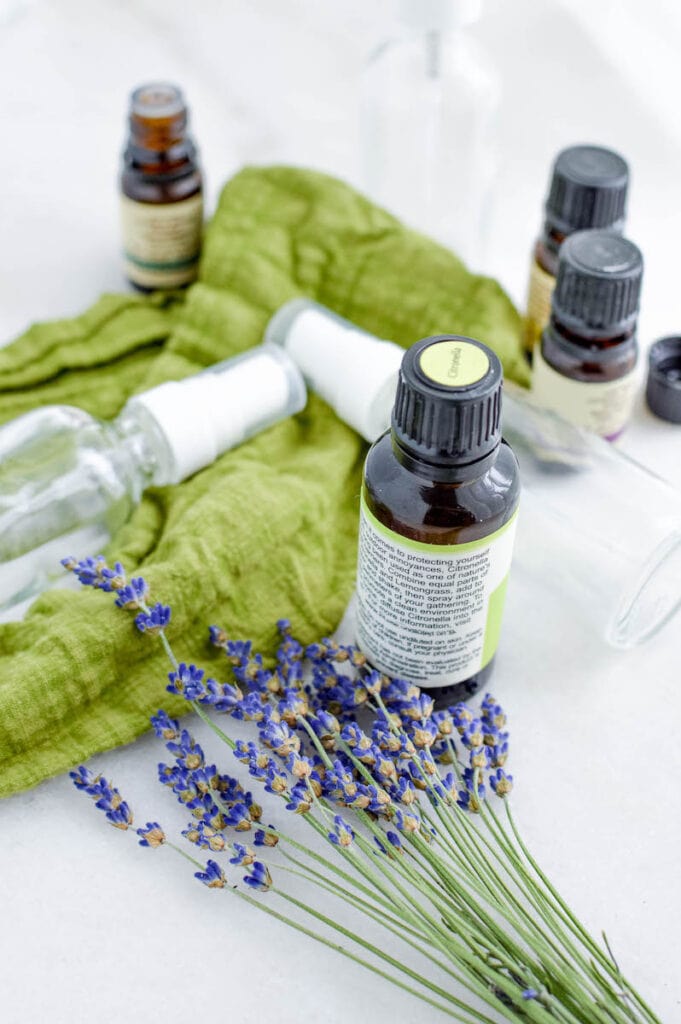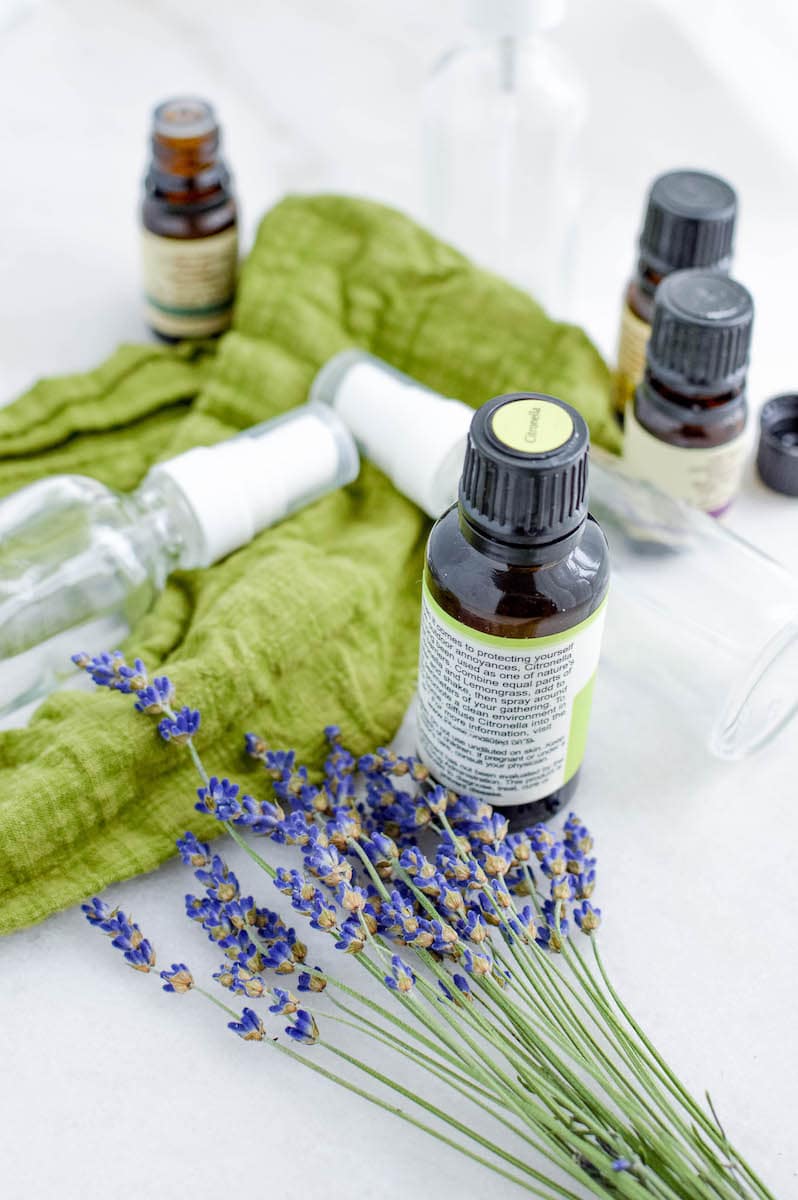 You would think that bugs would like the smell of lavender flowers. After all, humans do. But bugs are weird creatures (we already knew that, right?!). While bees do like lavender, most bugs such as mosquitoes and ticks DO NOT like the smell of lavender!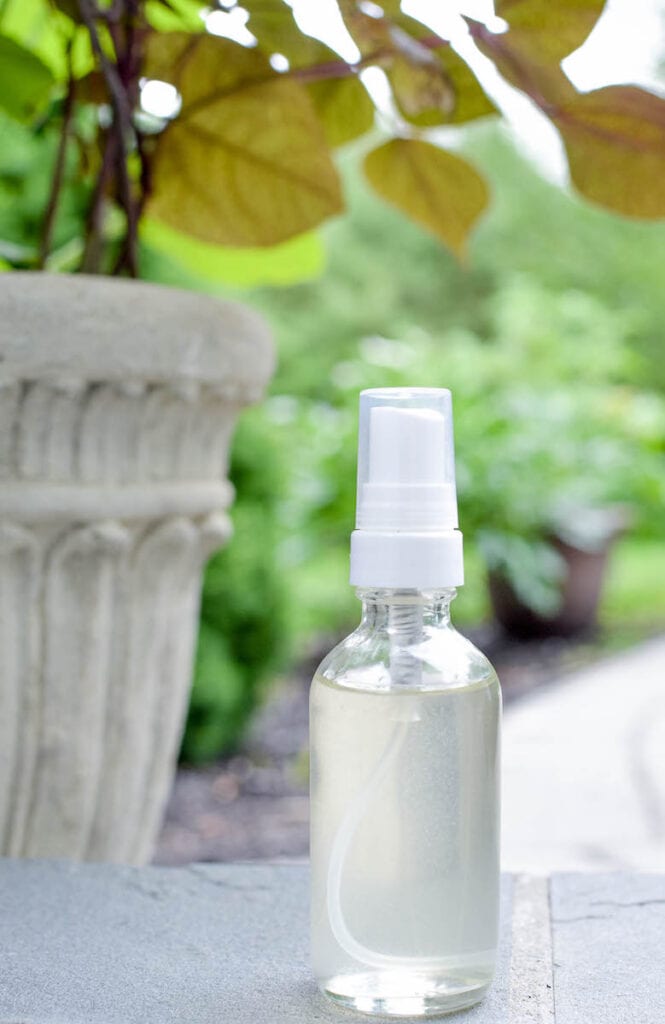 I wrote an article specifically on how lavender repels mosquitoes, that you'll want to read if you definitely want to repel bugs naturally.
Does Witch Hazel Repel Bugs?
If you've been looking at homemade bug spray recipes you'll notice that they usually contain one of three ingredients:
Why? Well none of these ingredients actually repel bugs on their own. So they are not the key ingredient to worry about.
Witch hazel, along with vodka or vinegar, acts as a carrier. You should not apply essential oils directly to your skin. So you need the essential oil ingredients to be mixed with another main ingredient to act as the carrier.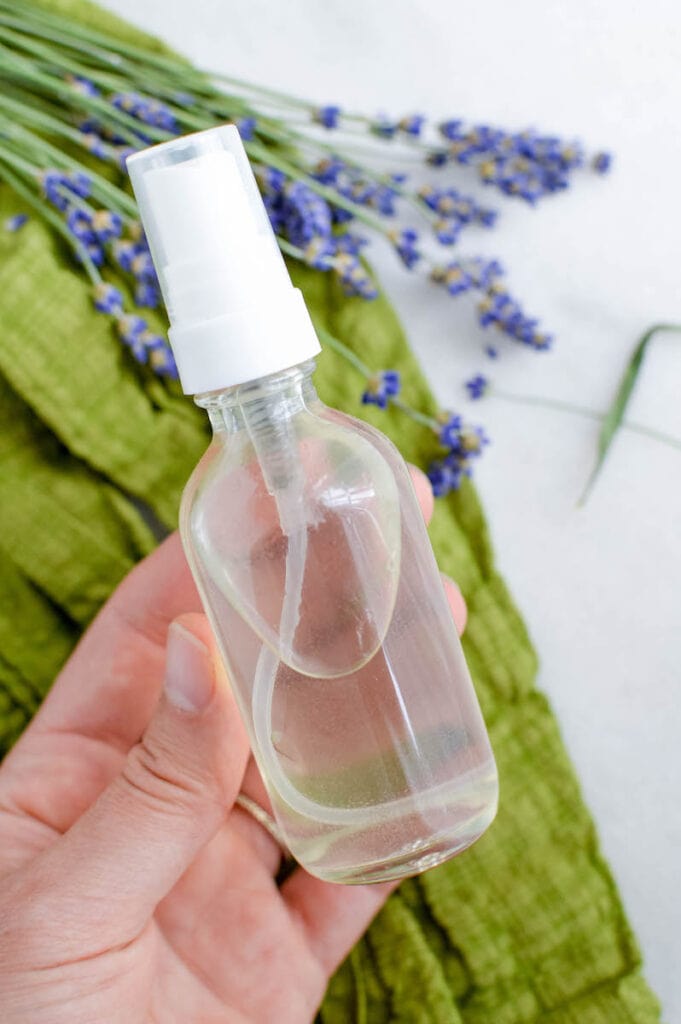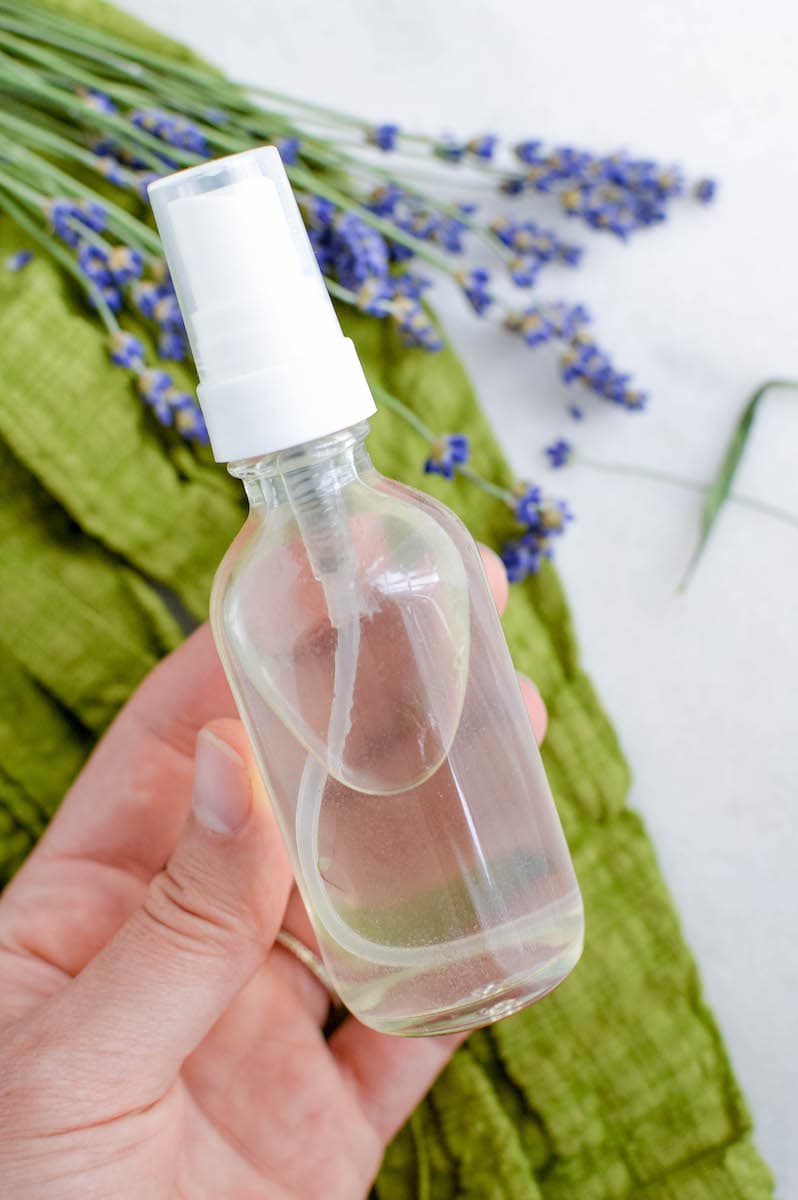 Witch hazel tends to be safer for your skin (if not a little drying, though). In fact, it's commonly used in skin toner recipes.
Vodka can be used instead, but it's more expensive and maybe not so great to spray on your body and your kid's skin.
Vinegar works, too, but many people don't like the smell of vinegar.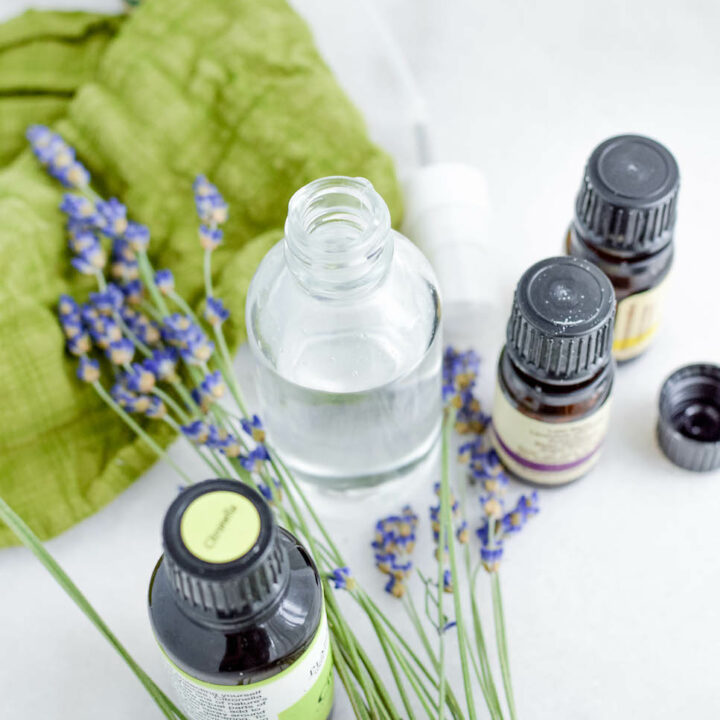 Homemade Bug Repellant
Yield: 1 cup
Active Time: 2 minutes
Total Time: 2 minutes
Difficulty: Easy
Instructions
Add the witch hazel to the bottle(s) and then carefully add the essential oils one at a time. You can use a small funnel for this if you would like.
Screw all of the caps and lids on tightly and then shake the spray bottle.
Some separation is natural so simply shake each time before using.
Notes
As with any bug spray, avoid spraying in eyes, nose or mouth.
Shake well before using.
Apply outdoors.
Be sure to Pin This to remember for later – and to share with others that need this information!