Visiting P. Allen Smith's Moss Mountain Farm – with the gardening guru himself – was one of my favorite pinch-me-I'm-dreaming moments recently. I still can't believe that I walked through P. Allen Smith's house with him giving a tour of his home!
P. Allen Smith's Moss Mountain Farm tours are an experience that you can do while in Arkansas! Here's how to enjoy his Garden Home and what to expect during a visit to the farm and a lunch on the Arkansas property: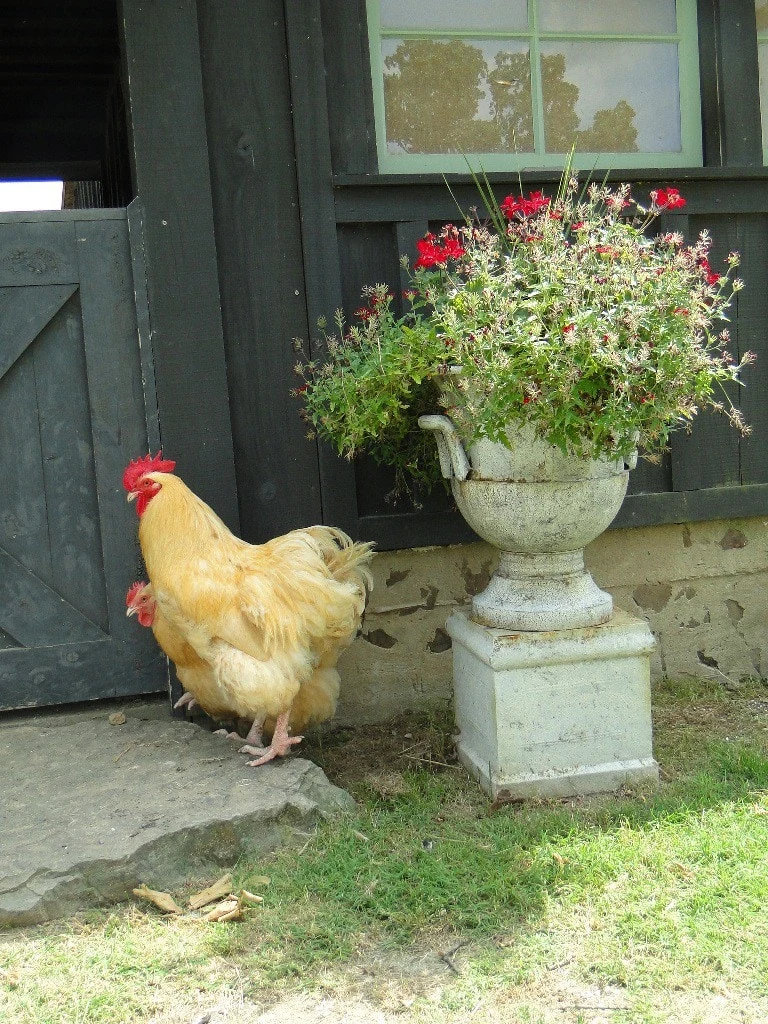 P Allen Smith Farm
First of all, P. Allen Smith – for those of you who don't watch PBS or network morning shows or haven't seen his books or merchandise in stores – is a garden designer who blurs the lines between outdoor gardening and indoor living.
He lives, works and films TV shows from his P Allen Smith Farm in Arkansas. His home is officially known as Moss Mountain Farm.
P. Allen Smith is also very sustainability-minded, which is why I like him even more. A recent feature on his TV program was building a sustainable and green cottage for under $150,000.
He's a champion of heritage chicken breeds. He crafts recipes and home décor ideas straight from the garden.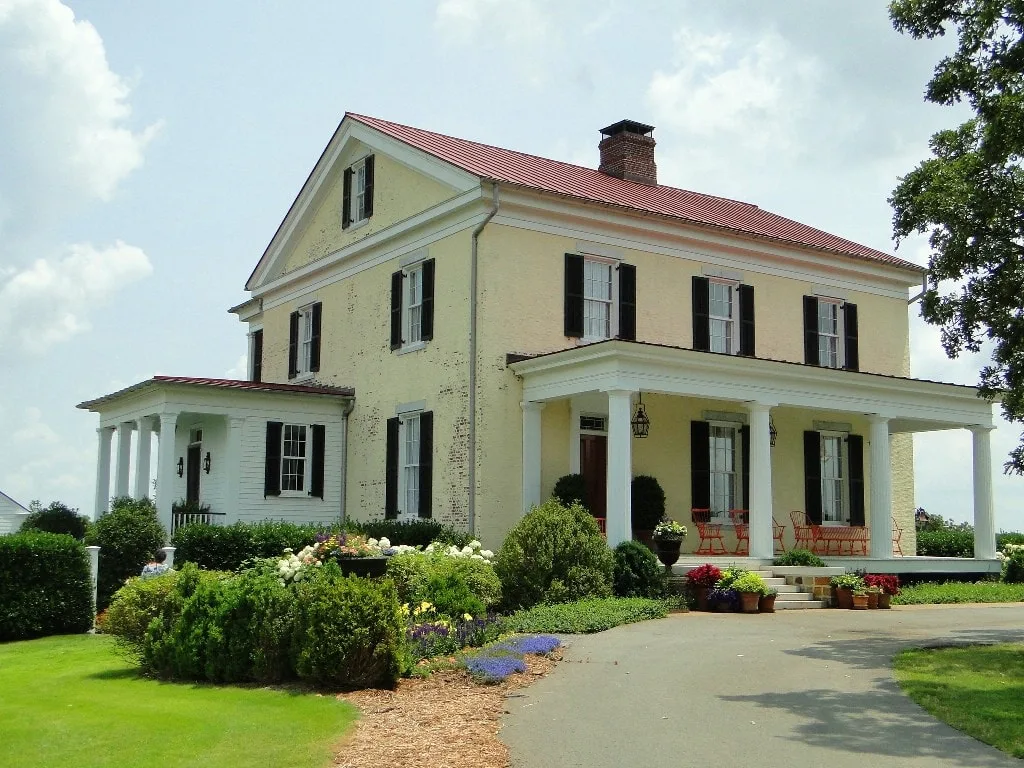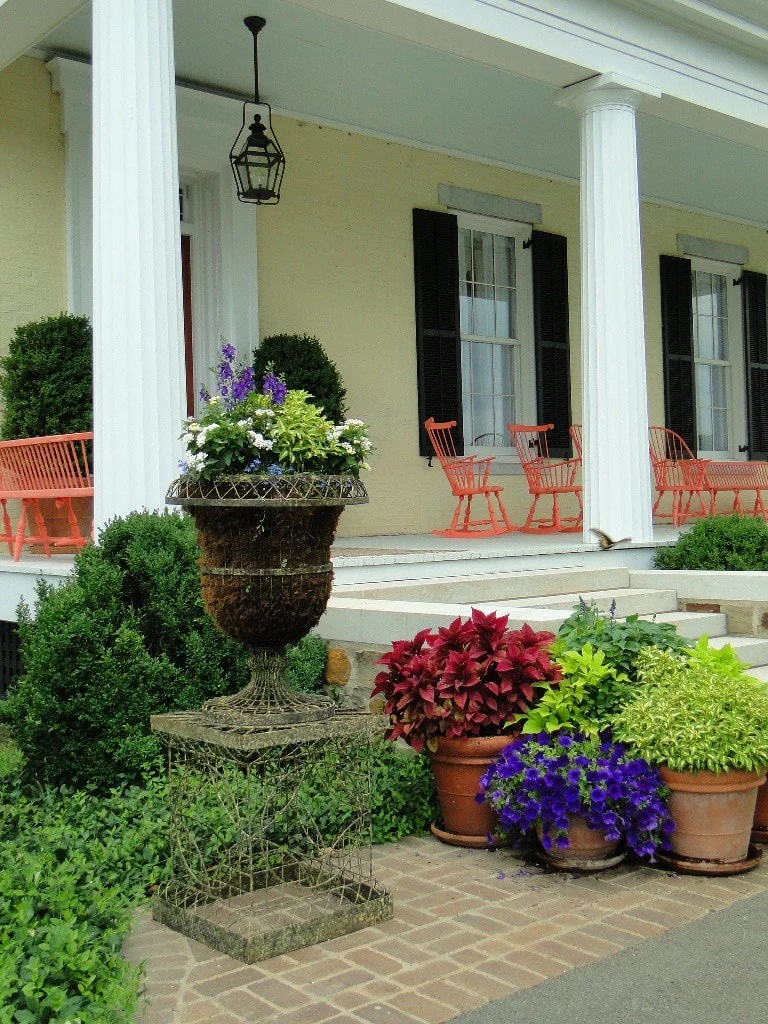 He makes eco-friendly living chic and modern, with a respect and appreciation towards the past. He just makes me smile.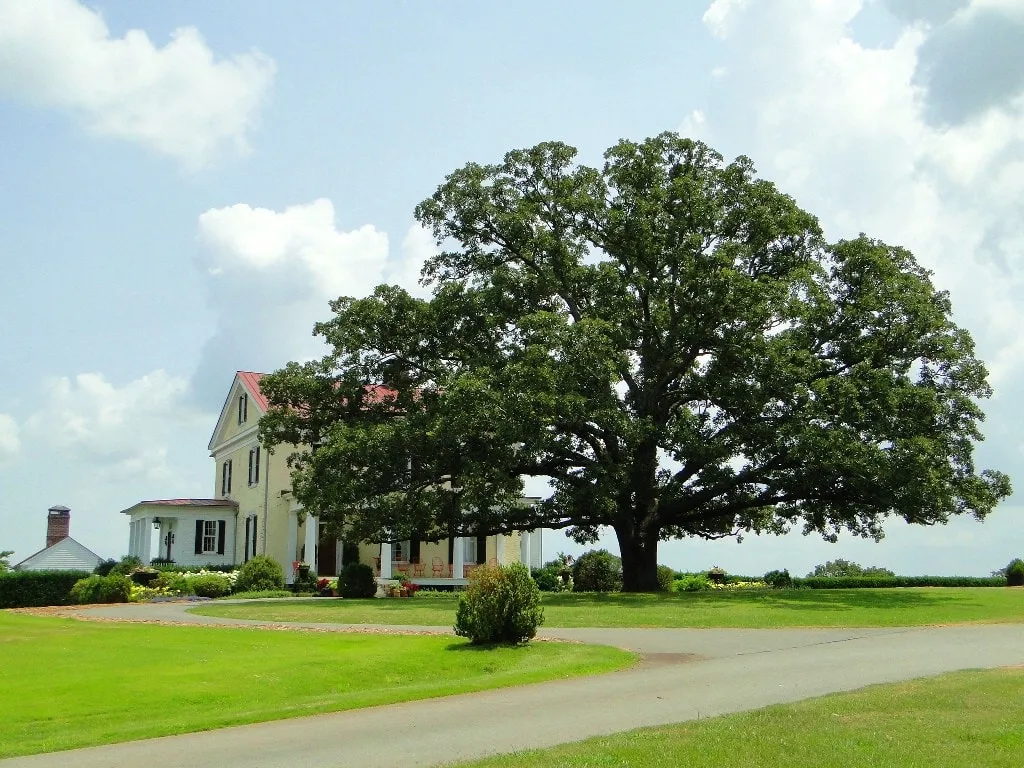 Which is probably why I embarrassed myself during our visit by fawning all over him, and wanting to be right there beside him during a tour of everything on his Moss Mountain Farm that I had come to know and love through his PBS television shows. Maybe he didn't think I was crazy, but I was having a serious star struck moment touring P. Allen Smith's house with the owner himself.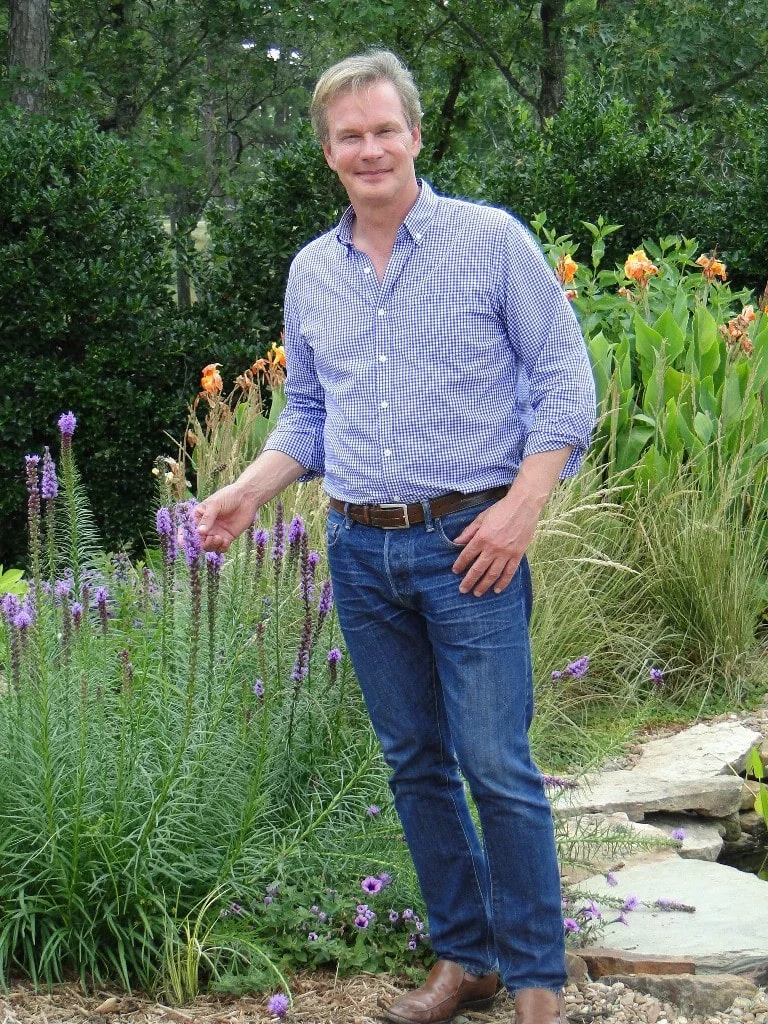 Moss Mountain Farm Tours and Lunch
Yes, Moss Mountain Farm tours are possible for the public. There are a variety of dates throughout the year. These P. Allen Smith tours include:
A guided tour through the P Allen Smith house
Walking through Moss Mountain Farm, including the 1-acre vegetable garden
Farm-to-table lunch with a recipe from P. Allen Smith's Seasonal Recipes from the Garden cookbook
Visit to Poultryville, P. Allen Smith's chicken farm to protect heritage breeds
And yes, chances are good that you'll meet P. Allen Smith during lunch and have him autograph a book if he's in town. If you're lucky to have Smith at the farm, the Moss Mountain Farm gift shop has plenty of his books and you might be able to get him to autograph one (see my picture below of Smith autographing his cookbook for me).
However, you likely wont' be experiencing a private tour of his house with the man who owns it. This was a special media event that I enjoyed as a member of Society of American Travel Writers during our conference in Arkansas.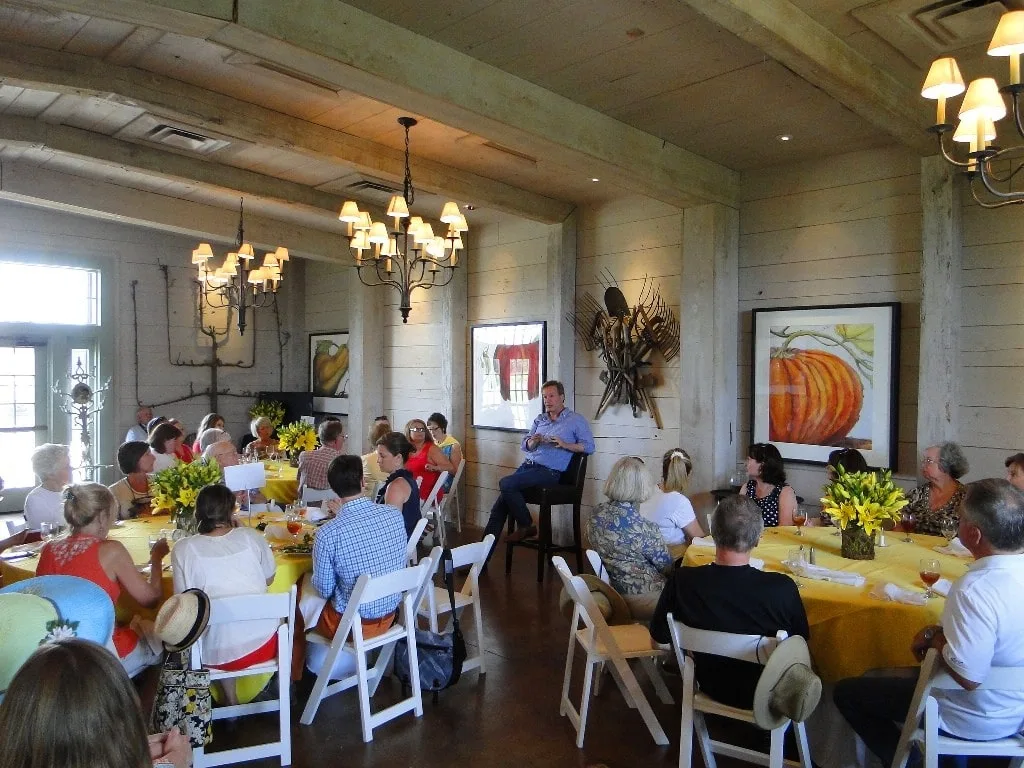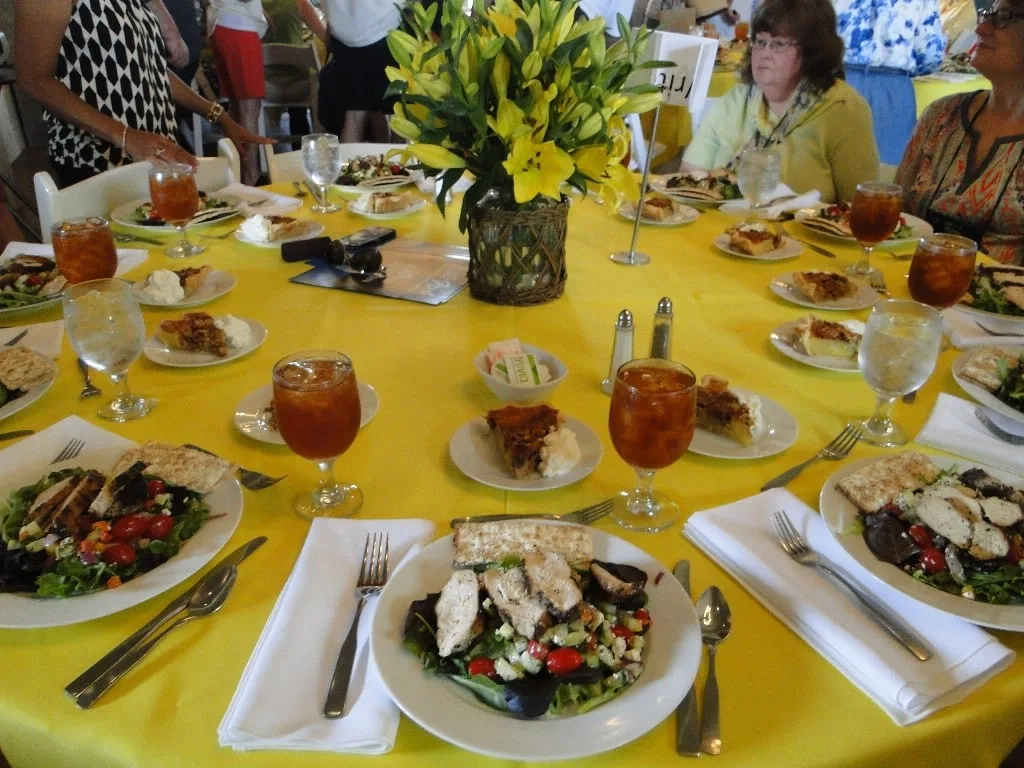 So my video below shows some rare footage of following P. Allen Smith through his home, having him talk about the inspiration for décor and design, watching him play with the heritage chicken breeds on the farm, and eating a meal with as much produce as possible picked straight from his garden:
It was a hot, hot, hot day in summer in Arkansas, and we were all feeling more than a little wilted, but P. Allen Smith NEVER lost his cool or his southern charm.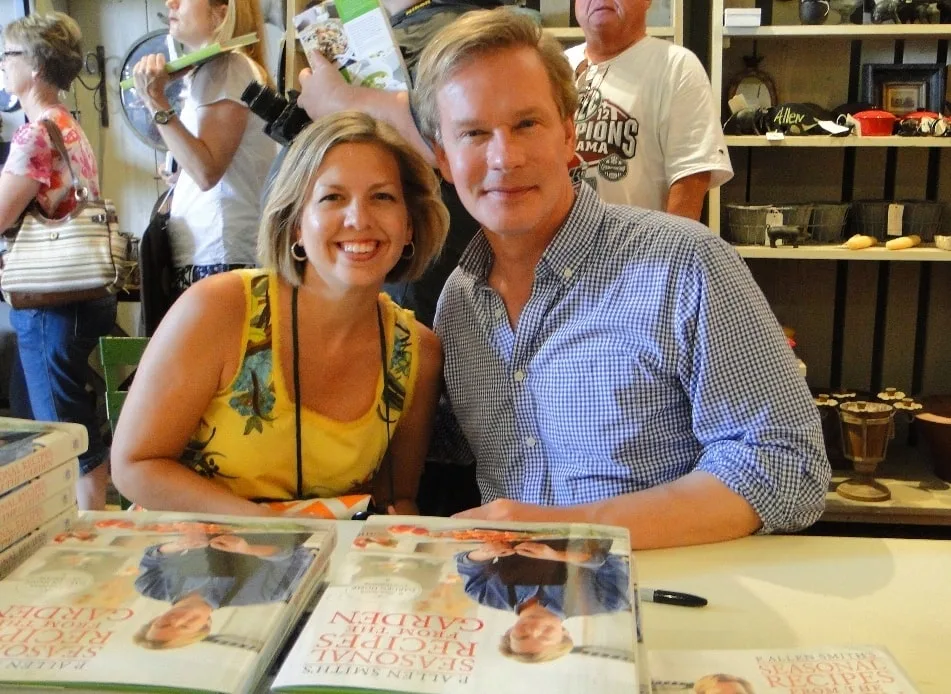 My hair in the picture below shows how humid it was that day! But at least I have an autographed book from P. Allen Smith himself, and did a little shopping in his Moss Mountain Farm gift shop featuring local goods. (You really should check out his books!)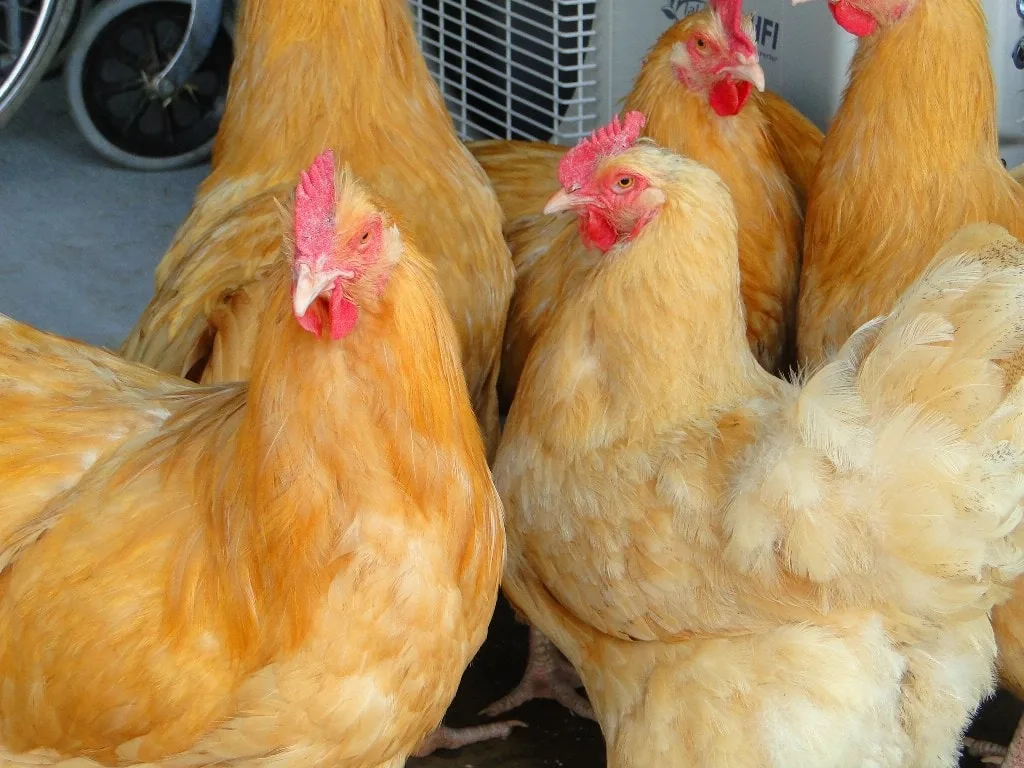 Here's more pictures of the inside of P. Allen Smith's personal home (yes, he DOES stay there when he's in town) and his rambling gardens which have a feel of a really elegant resort.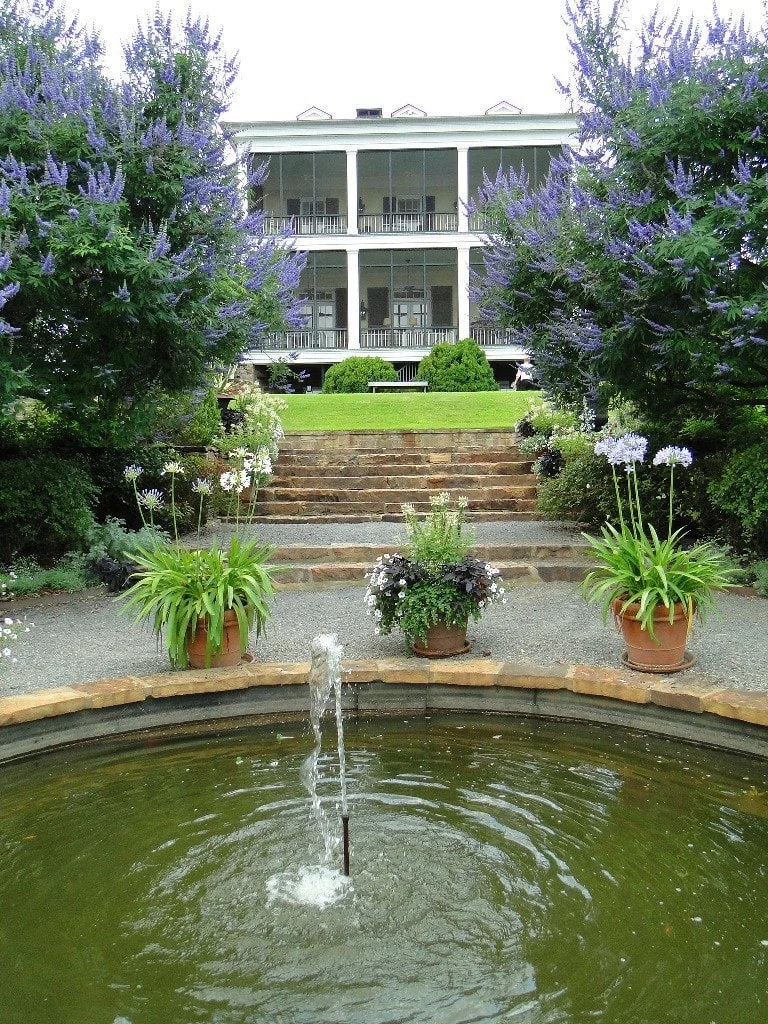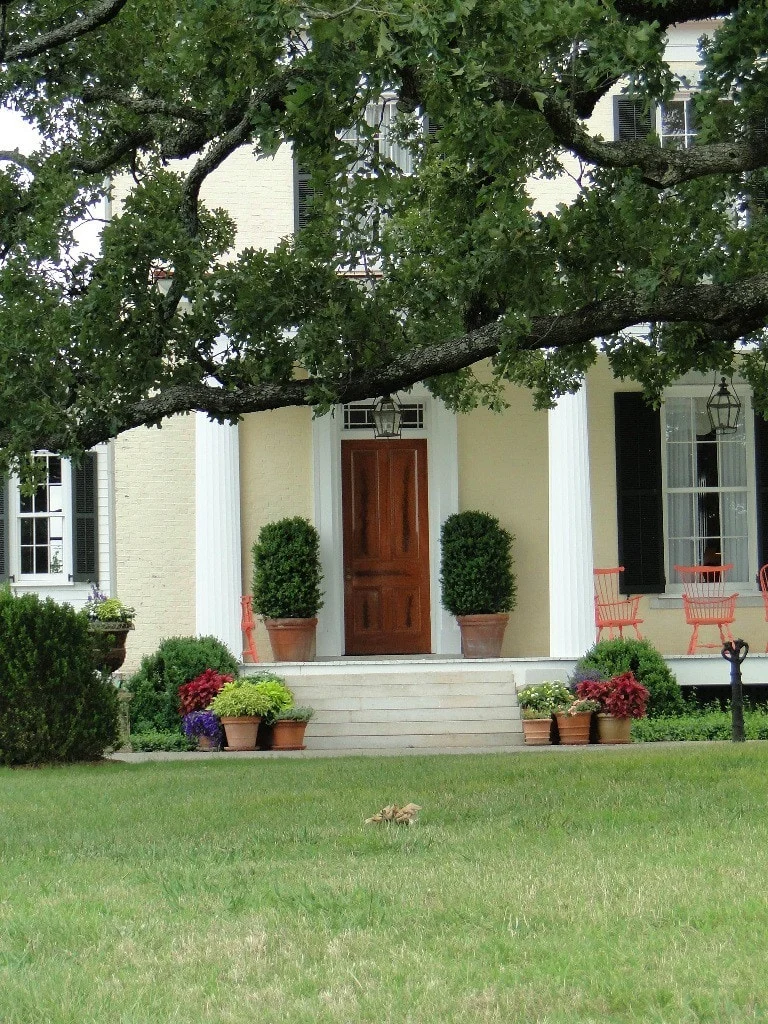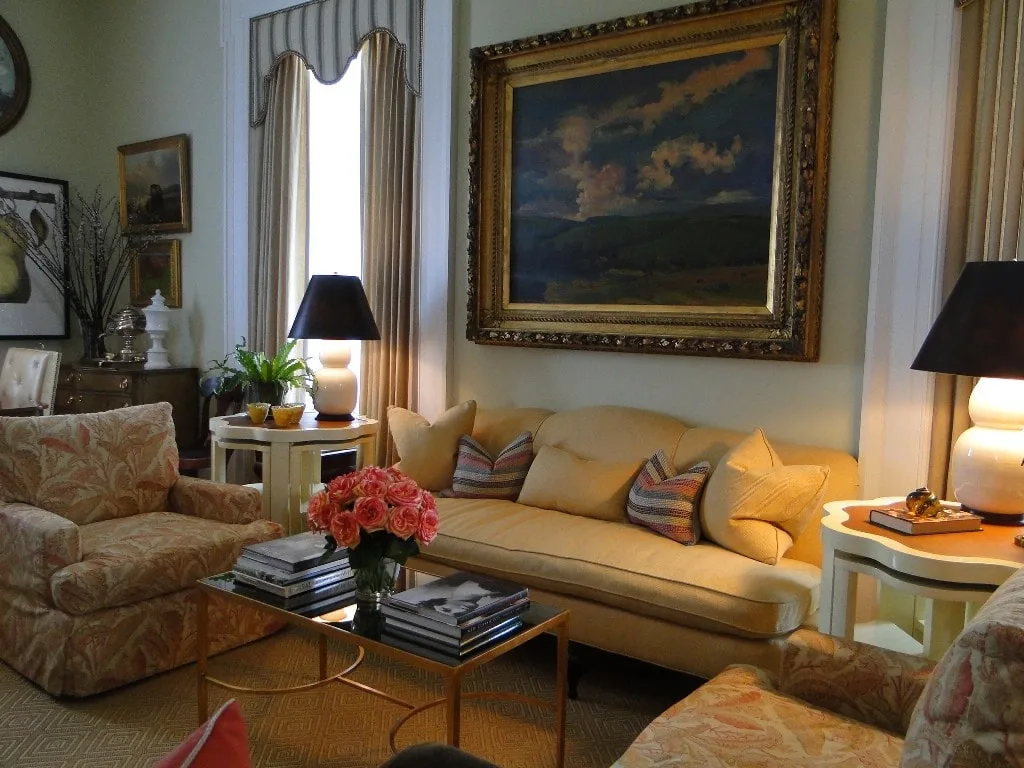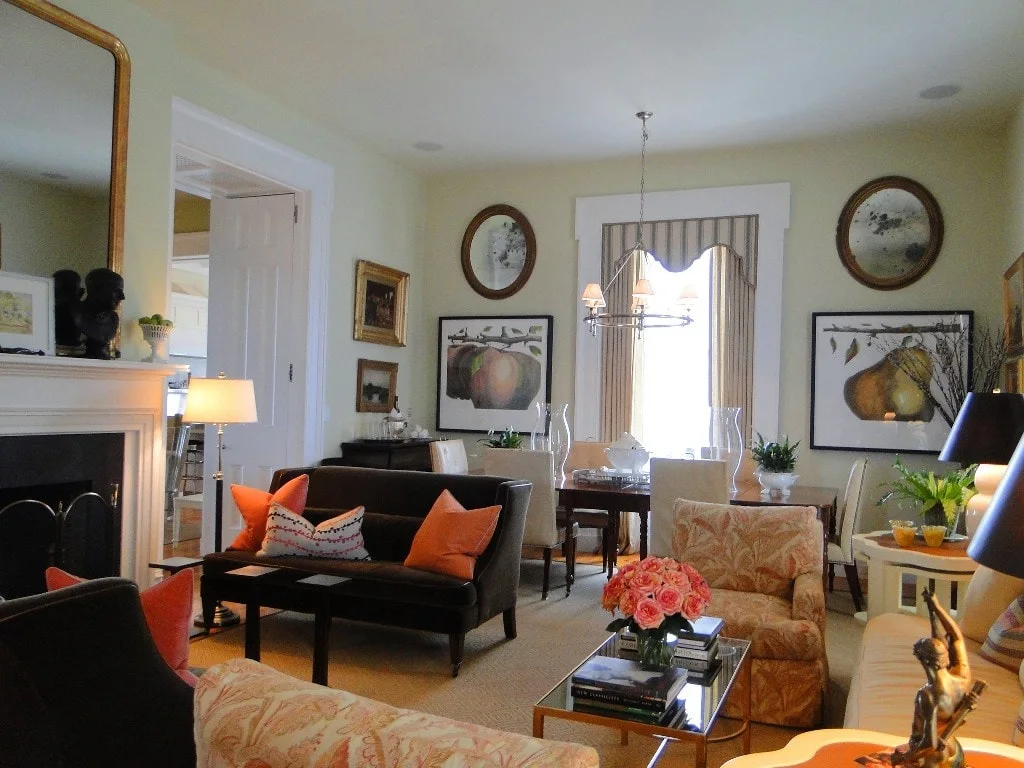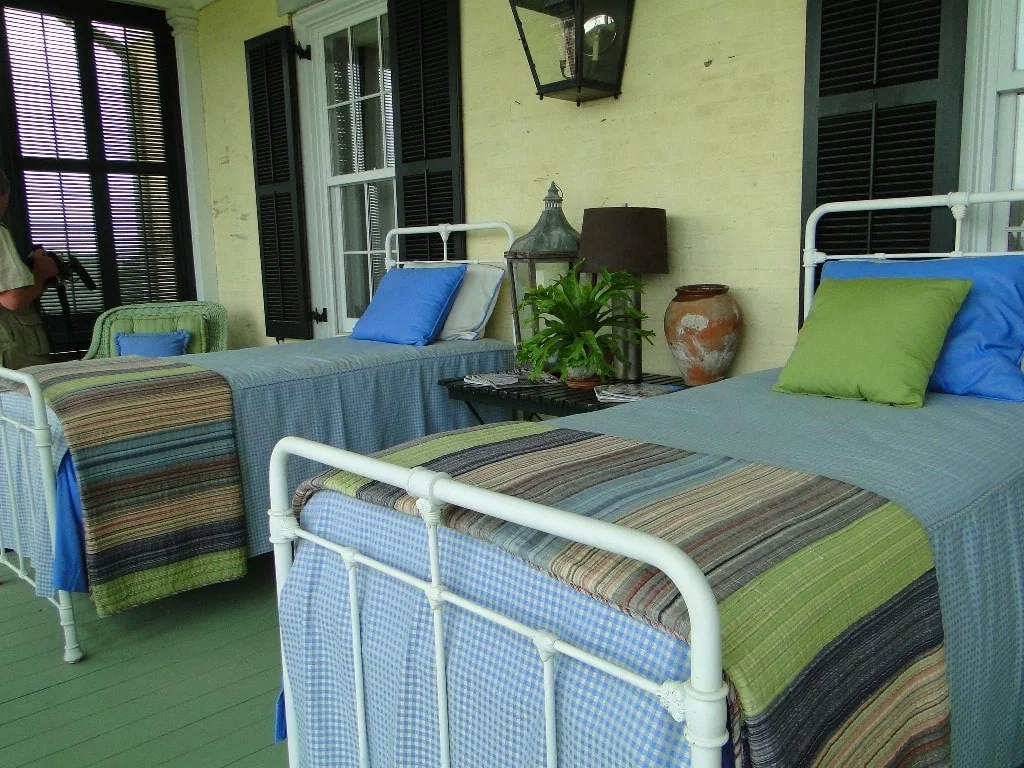 What do you think so far?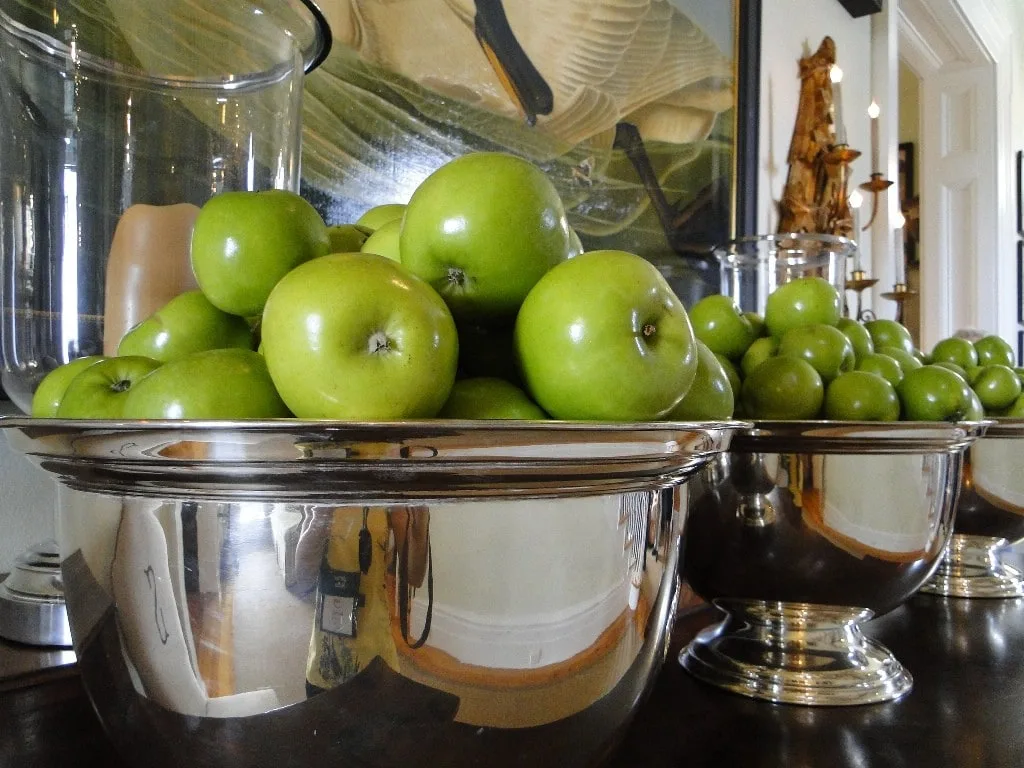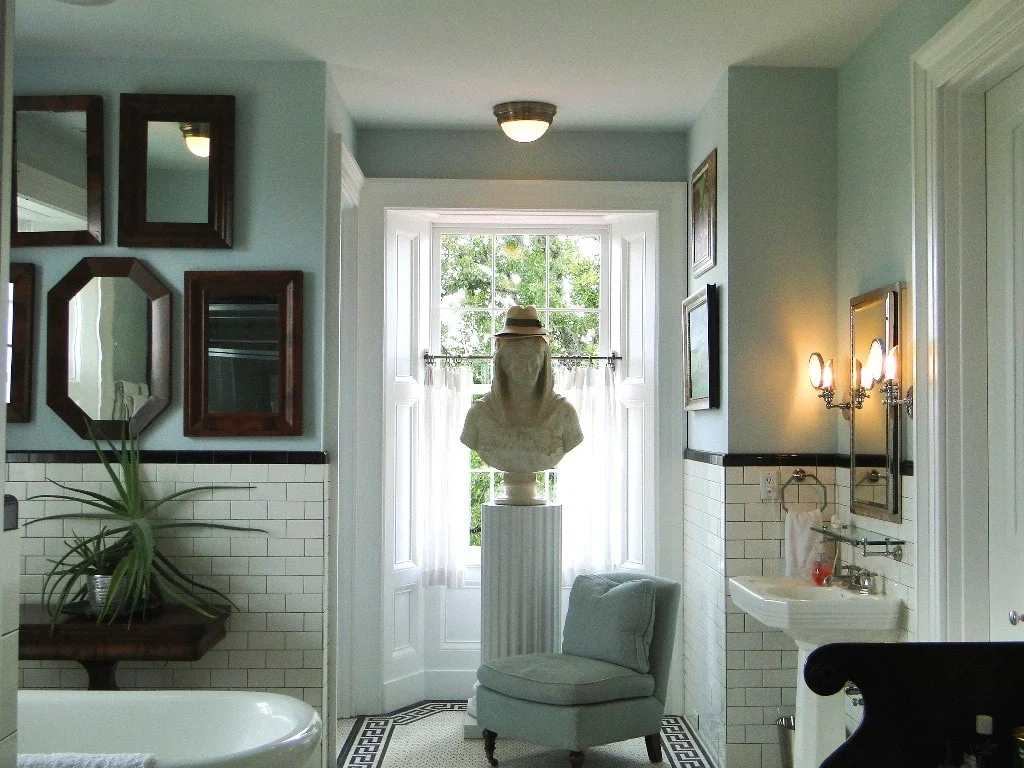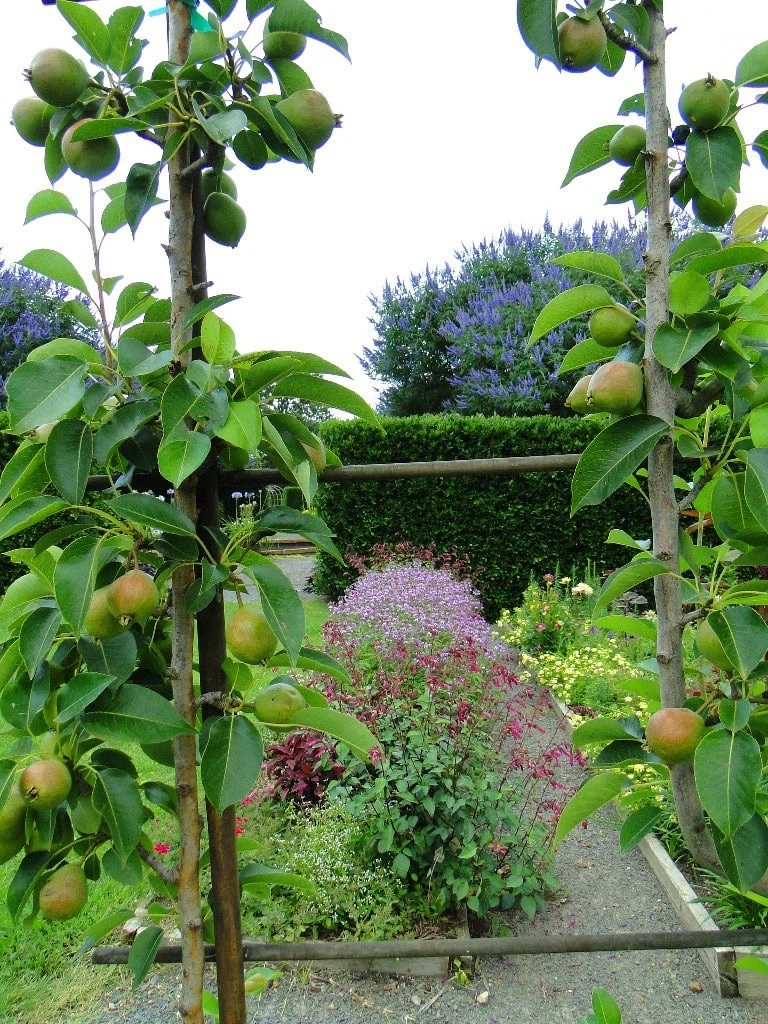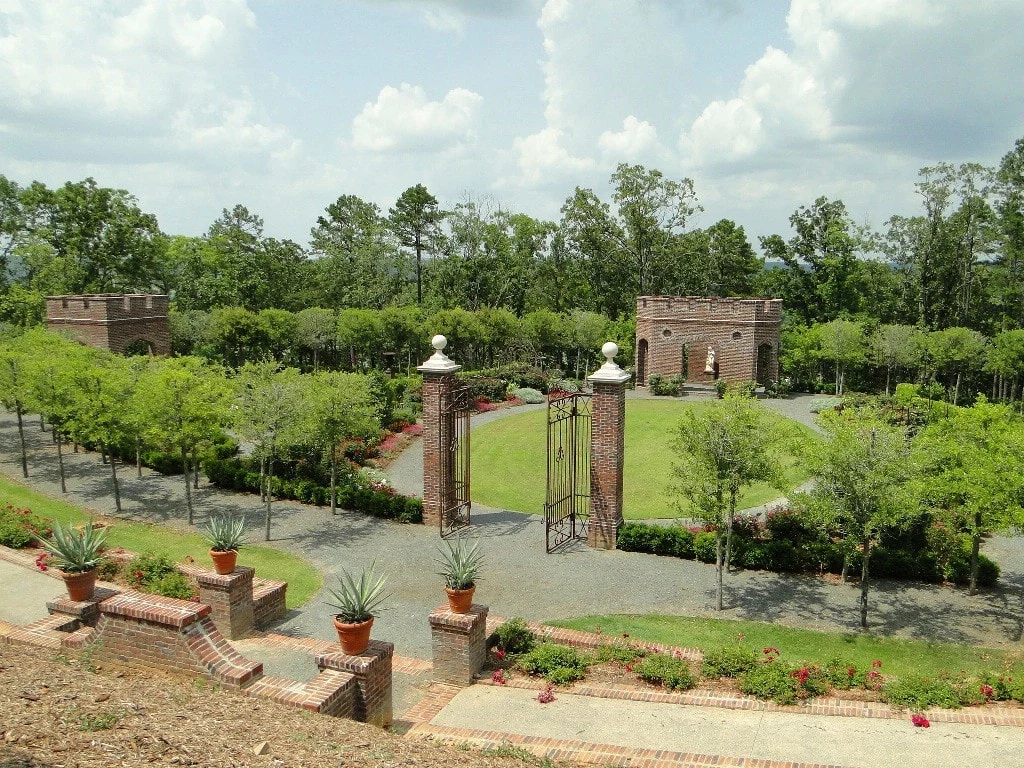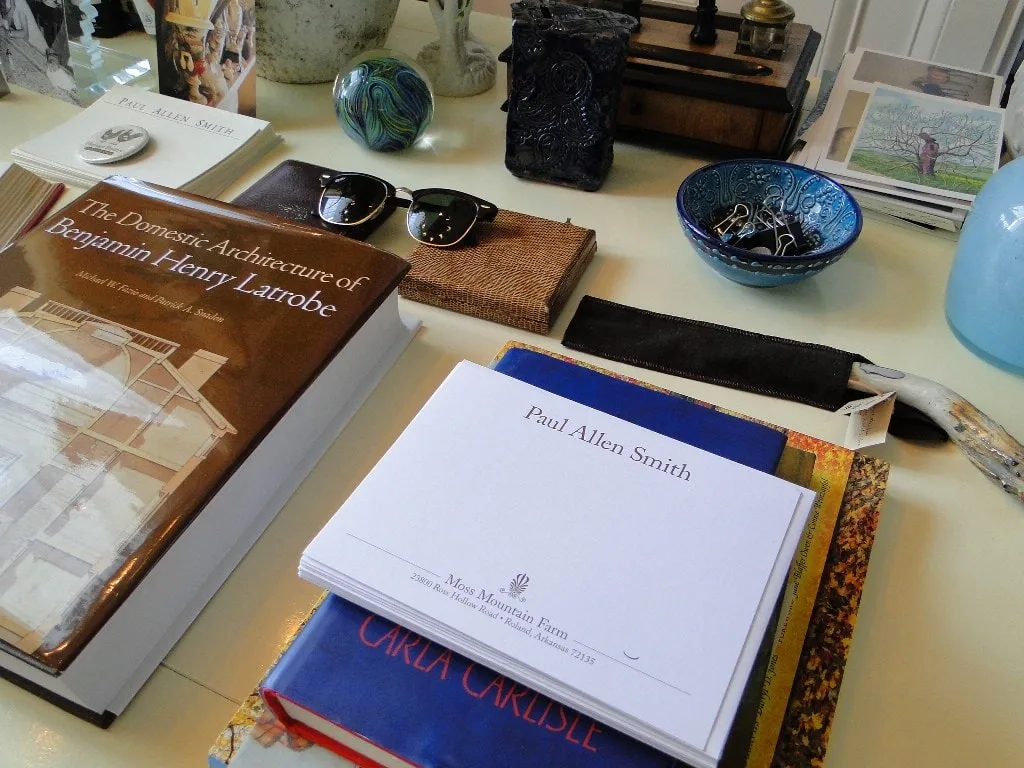 These views are amazing!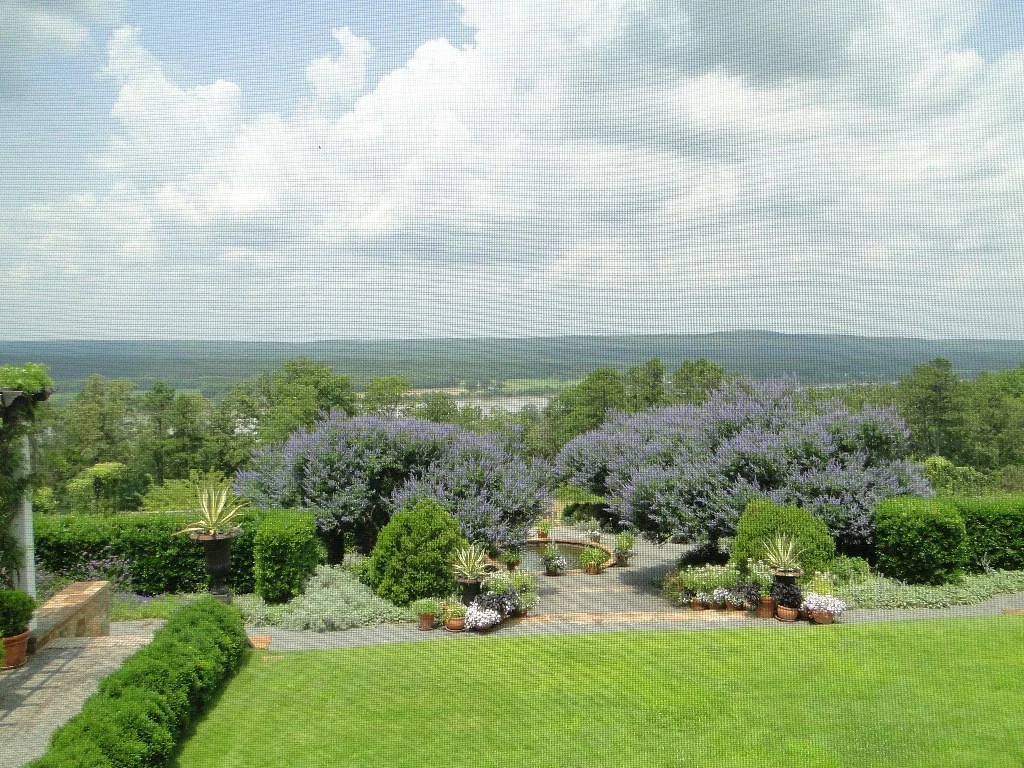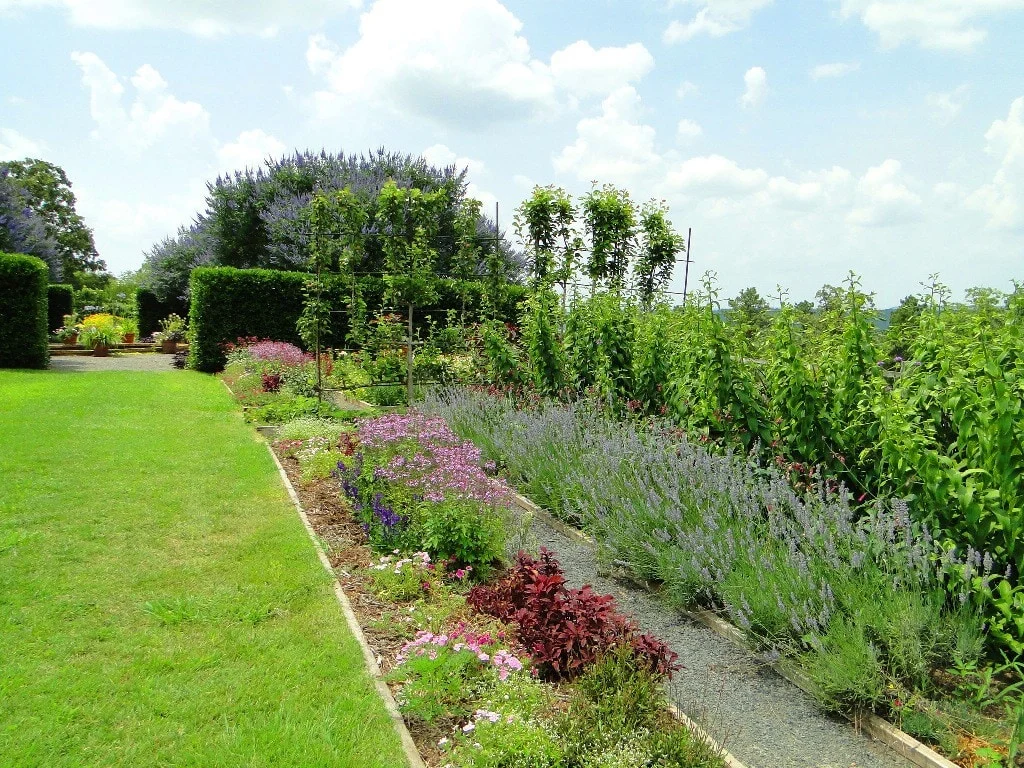 Planning a visit? We suggest booking an Airbnb in Roland, Arkansas to be close to the farm. Use my link to get $40 off your first home stay.