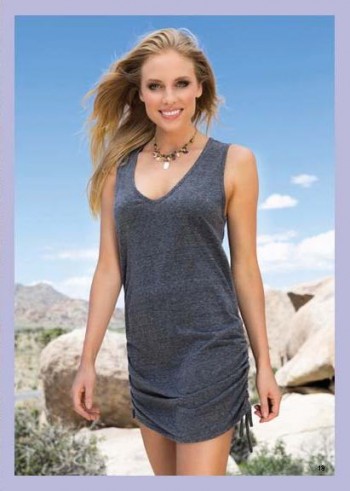 Save the Earth. Look gorgeous doing it. If you purchase a sustainable swimsuit from Eco Swim by Aqua Green, that's pretty much what will happen!
ECO SWIM is a line of swim wear that uses eco-friendly materials to protect our planet, while offering a wide array of styles for all tastes, from modern to retro to sporty to sassy.
One look through their catalog and you get a sense of their unique style.
I personally was delighted with their wide variety of swim dresses, which are super cute and hint at just a little bit of an old-Hollywood-bathing-beauties kind-of feel. I own an Eco Swim dress and absolutely love it!
Sustainable Swimsuits
Eco Swim strives to be the most sustainable swimwear manufacturer on the planet. They're doing this by utilizing the latest technologies to recycle materials to create fabrics that you're used to in bathing suits. Only Eco Swim's bathing suits are a more sustainable option.
Take a look through their online catalog and you'll see that these swimsuits aren't that different than what you'd find in any major retailer. They're just better for our environment.
In fact, Eco Swim is available at many major retailers that you're already familiar with, including Belk, Macy's, Dillard's, Nordstrom's, DressBarn and the Home Shopping Network (HSN). This isn't a fringe company that can't make it in the mainstream fashion world, folks! Eco Swim is out there, you just need to look for it where you're shopping.
What makes Eco Swim a sustainable choice?
The fabrics are made from recycled materials, including recycled plastic water bottles and plastic bags.
Every swimsuit is designed, cut, made and sewn in Pennsylvania
Bra cups don't use petroleum-based foams. Nope, these foam cups are biodegradable and made from plant oils and recycled materials.
They use water-free printing technology to be sustainable.
Eco Swim is owned by a fourth-generation American company that uses local materials and employs local families.
There's so much more to say about Eco Swim – from their beach clean up efforts to even more sustainable materials developments.
What Are Eco Swim Swimsuits Like?
I got a bathing suit by Eco Swim many years ago. I still wear it to this day.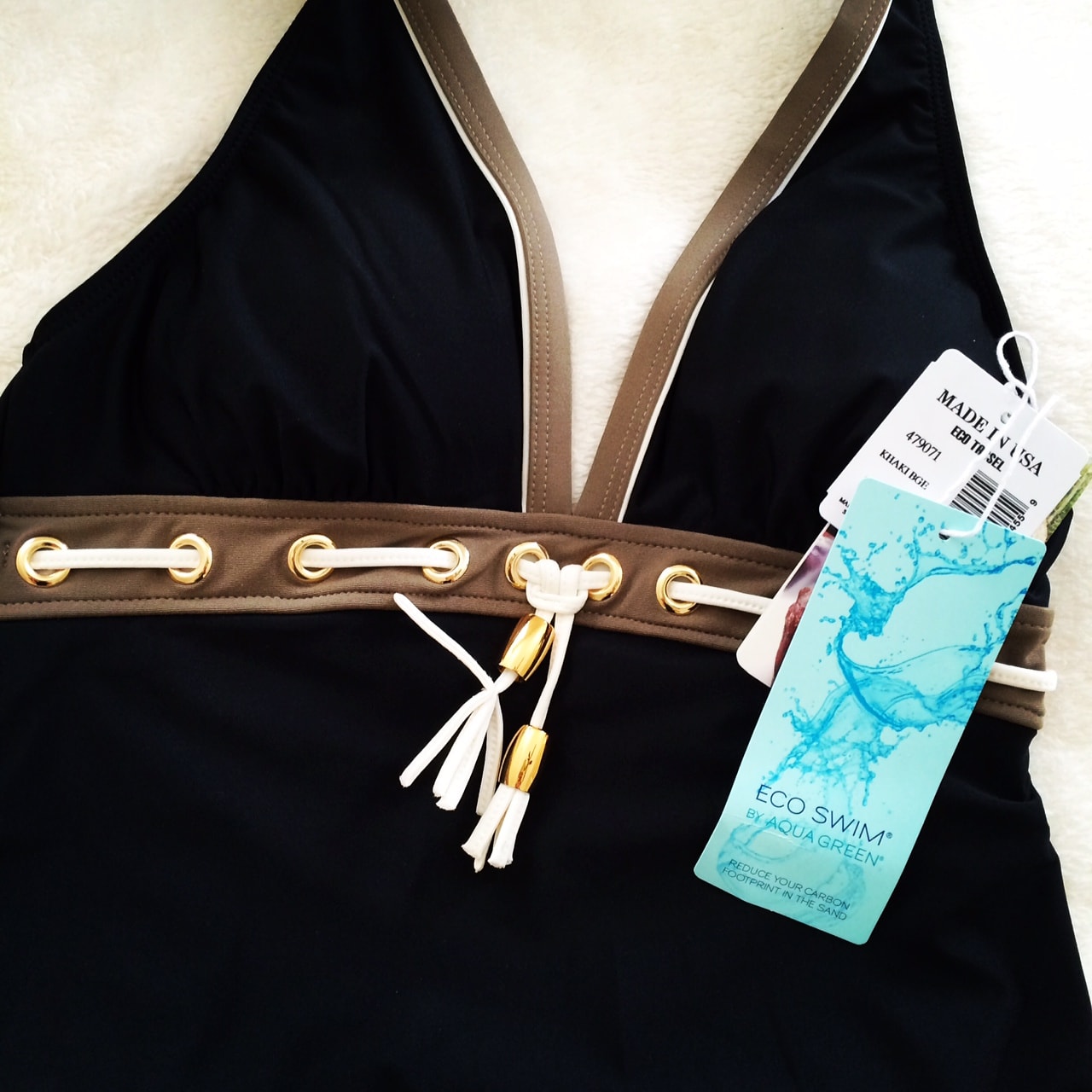 The fabric is thick and substantial, so there are no worries about coverage with the sustainable fabric.
It looks and feels just like any other swimsuit fabric. The fact that it has held up well for four years shows that the sustainable materials really do work well!
FYI: I've also had a sustainable swimsuit from prAna, as well. I also like that bathing suit's materials and fit.
The video above is the 2016 Summer collection from Eco Swim by Aqua Green. It's an old video, but it gives you an idea of the style and sensibility of Eco Swim bathing suits.
Related Posts on Sustainable Fashion: