Amazon Prime Day deals are one of the most anticipated shopping events of the year! Next to Black Friday deals, Amazon Prime Day deals can save you tons of money on everyday necessities, personal indulgences, birthday gifts, and upcoming Christmas gifts. It's like Christmas in July!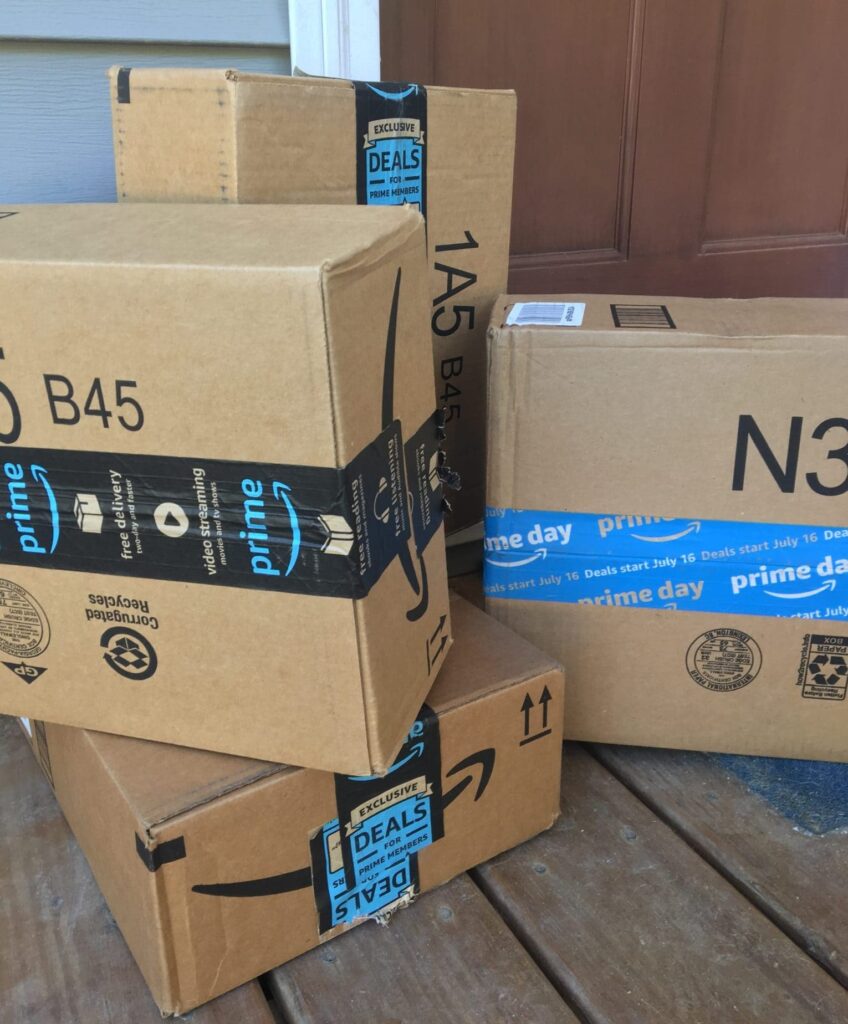 Amazon Prime Day is July 15-16, 2019. It's actually a day and a half of deals, with some deals coming early for Amazon Prime members.
NOTE: Target is having Target Deal Days July 15-16, 2019. Watch out for their amazing deals, which require no membership and free 2-day shipping on orders $35+.
The awesome deals below are currently available NOW! No need to wait until Amazon Prime Day starts. However, you must jump on these offers before July 17. Because after Amazon Prime Day officially ends, the special coupons and offers won't be available.
UPDATE: Here are some of the best Amazon Prime Day deals I got in 2018!
FREE Trial of Amazon Prime
It's SO important to become an Amazon Prime member now! (It's free for a 30 day trial!)
That way, you have access to
Seriously, just sign up for the trial right now! You still get all of the sales of Amazon Prime Day, plus all of the other great offers (including $10 free credit to spend at Whole Foods from July 11-17).
Also, there was a fabulous deal on Ibotta for a $20 Amazon gift card when you subscribe to Amazon Prime through the app.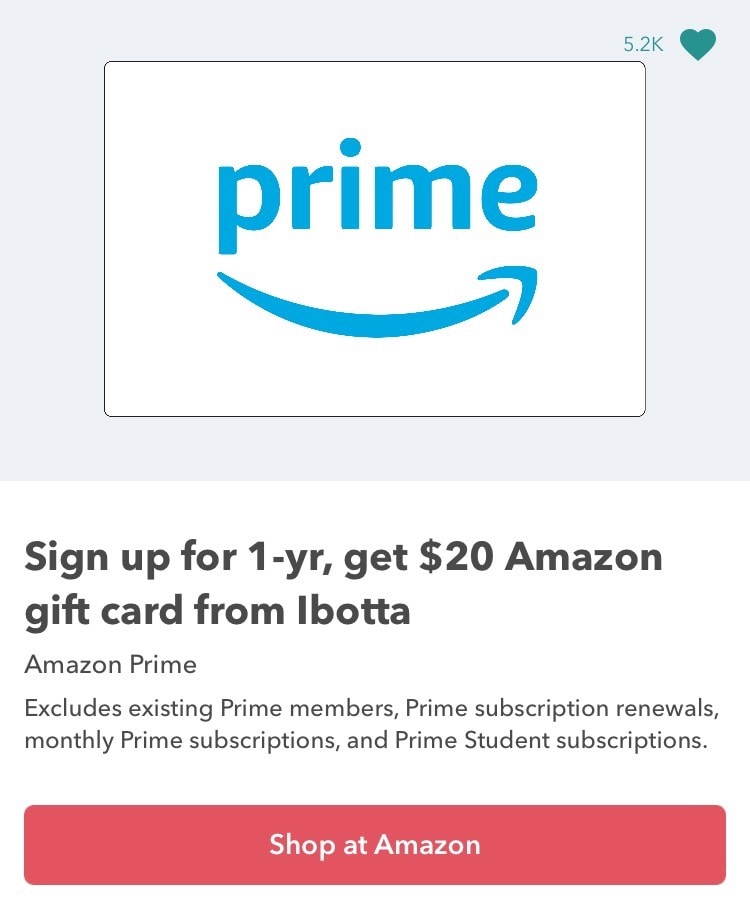 Amazon Prime Day Deals at Whole Foods
That's right. Your Amazon Prime membership works at Whole Foods, too.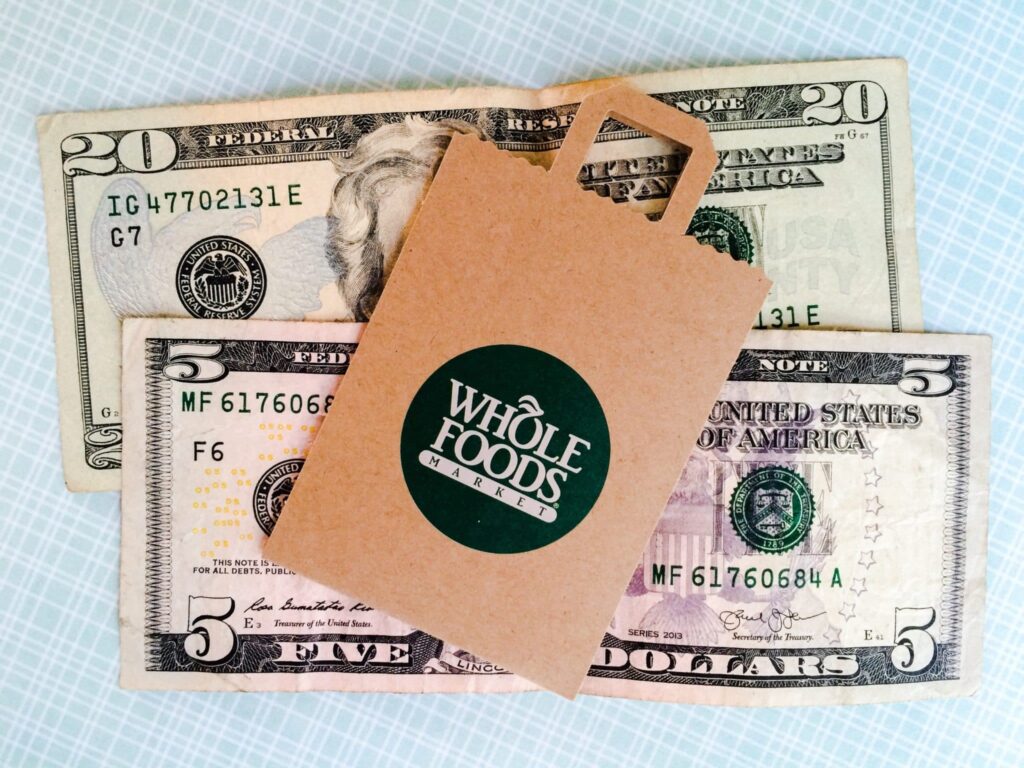 And these were special deals for Amazon Prime Day at Whole Foods, starting July 11 and ending July 17, 2018. It includes special savings for Amazon Prime members, 2-Hour Delivery via Prime Now in certain markets, and more.
PLUS, you'll get the $10 credit on a purchase of $10 or more from July 11-17.
Other sales at Whole Foods for Amazon Prime Day are:
40% off boneless chicken breasts
Self serve cookies
Buy one get one free offers for Honey Nut Cheerios and Allegro bagged coffee
ALL of the Benefits of Amazon Prime
There are SO many benefits of Amazon Prime. Seriously, so many. Among the best are the free delivery options and streaming music, movies and TV (in my humble opinion these are the best for me!).
But decide for yourself what you like best!
Free 2-Day Shipping More than 50 million items can be delivered right to your door in 2 days.
Free 1-Day Shipping Living in Orlando, Florida, I've found that many times my Amazon Prime orders offer FREE One Day delivery options, too.
Free Same Day Delivery Over a million items can be delivered in the same day of ordering in certain metro areas.
Free 2-Hour Delivery with Prime Now Some essentials can be delivered in 2 hours to your office or home.
Instantly Stream Movies and TV Shows This has been a game changer for us. We ditched cable a decade ago and rarely miss it. Being able to stream movies and TV shows opens up a world of opportunities for entertainment that is always changing. There's so much to choose from! Watch thousands of options on your home TV, a computer, or on a mobile device wherever you go.
Prime Music Hate listening to commercials while playing your favorite songs? Amazon Prime Music streams more than a million songs and exclusive albums without ads.
Free Release Date Delivery If you pre-order an item set to release on a certain date, you could get it on that date (without waiting for extra shipping time after it's released) within the continental U.S. for eligible items.
Amazon Prime Family You get up to 20% off all of the expensive things that little ones constantly need, like diapers, baby food and more.
Prime Wardrobe It's like the boxes of clothes that are sent to you and you get to try them out at home before deciding what to keep. I've done something similar with ThredUp Goody Boxes. You'll get 7 days to try the clothes and only pay for what you keep.
Amazon Elements You'll be able to order Amazon's line of Amazon Elements, everyday products with transparent origins.
Amazon Prime Pantry
Do you love the convenience of having some of your groceries delivered to your door? I do.
The less you have to hunt for in the grocery stores means the more time you save to do what you love.

Plus, the deals in Amazon's Prime Pantry are pretty good. Especially when you get $10 off of a $40 order! That's a 25% savings off of your grocery needs!
For a limited time only, get $10 off of your $40 Amazon Prime Pantry order with a FREE trial!
Amazon Prime Day Amazon Fresh
Just like the companies that deliver fresh groceries from grocery stores, Amazon Fresh can now deliver fresh fruits, vegetables and more right to your door. This is an invaluable convenience when you're working long hours, don't want to drive to the grocery store, unable to get out of the house, or just want to save some money on groceries this month.
Because you can get $30 Off your first order with Amazon Fresh!
Use Code 30FRESH
Amazon Prime for College Students
Are you a college student? It doesn't matter your age – you can get a FREE 6 month trial of Amazon Prime!
Thanks to partnering with Sprint, Amazon will give college students 6 months of Amazon Prime for free. After that, it's a low monthly cost.
Amazon Prime Day Kindle Unlimited
Love to read before bed or while on vacation? Now's the time to stock up! With Amazon Prime Day, you can get Kindle Unlimited for just 0.99 cents!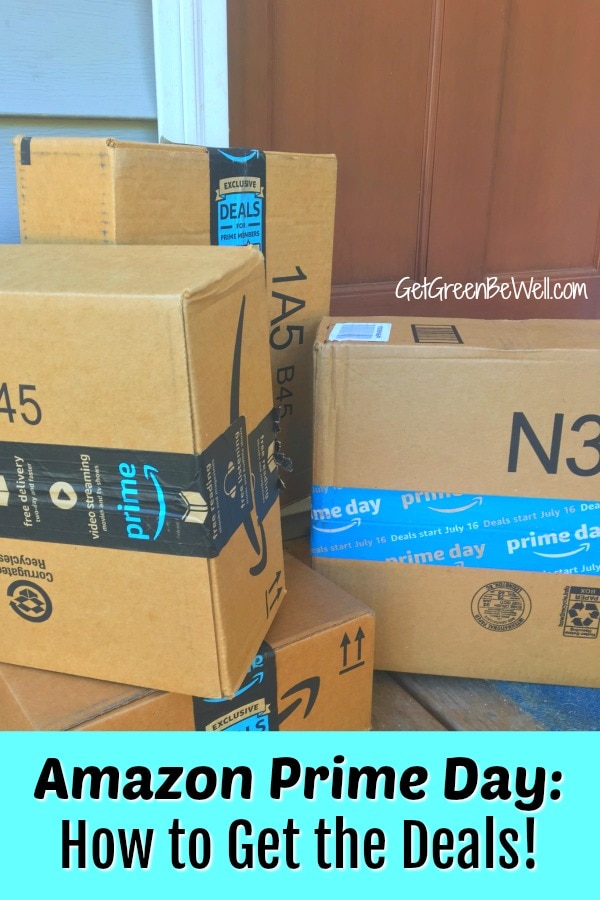 Amazon Prime Day Amazon Music Deal
Get all of the music you love for just 0.99 cents for four months with the Amazon Prime Day deal.
Audible Deal with Amazon Prime Day
Going on a road trip? Have a long commute? Love listening to a book while taking a bath?
Then the Amazon Prime Day Audible deal is for you.
Score 66% off of the Audible price during Amazon Prime Day deals.
Amazon Prime Discounted Membership for Medicaid or EBT
If you can't afford the normal Amazon Prime membership, you might be eligible for a discount.
The extra savings through Amazon can be especially important for those on low income.
If you have Medicaid as health insurance, or if you are receiving some types of government assistance, such as an EBT card for food, you could be eligible for a discount on Amazon Prime membership.
You will pay $5.99 a month for the membership. Verification is required.
Sharing Amazon Prime Membership
You can share your Amazon Prime membership perks with another adult in your same household with Amazon Household. They'll also get Free Prime shipping, Prime Video, Audible Channels, Kindle Owner's Lending Library, Photos Family Vault, Twitch Prime, and other benefits.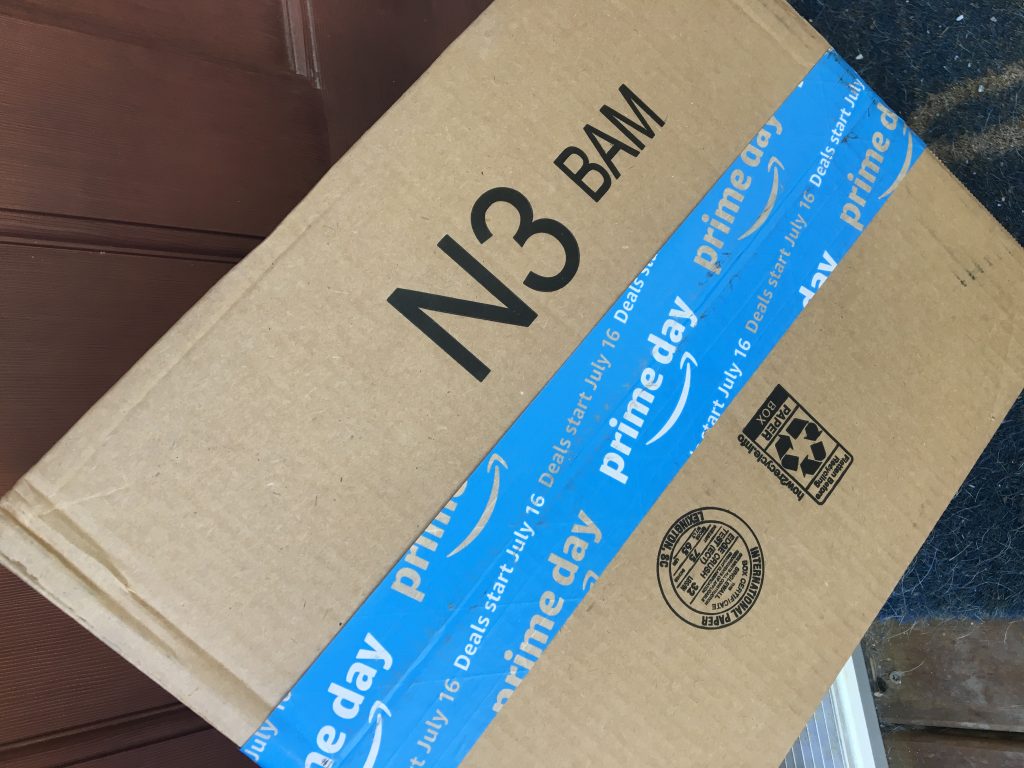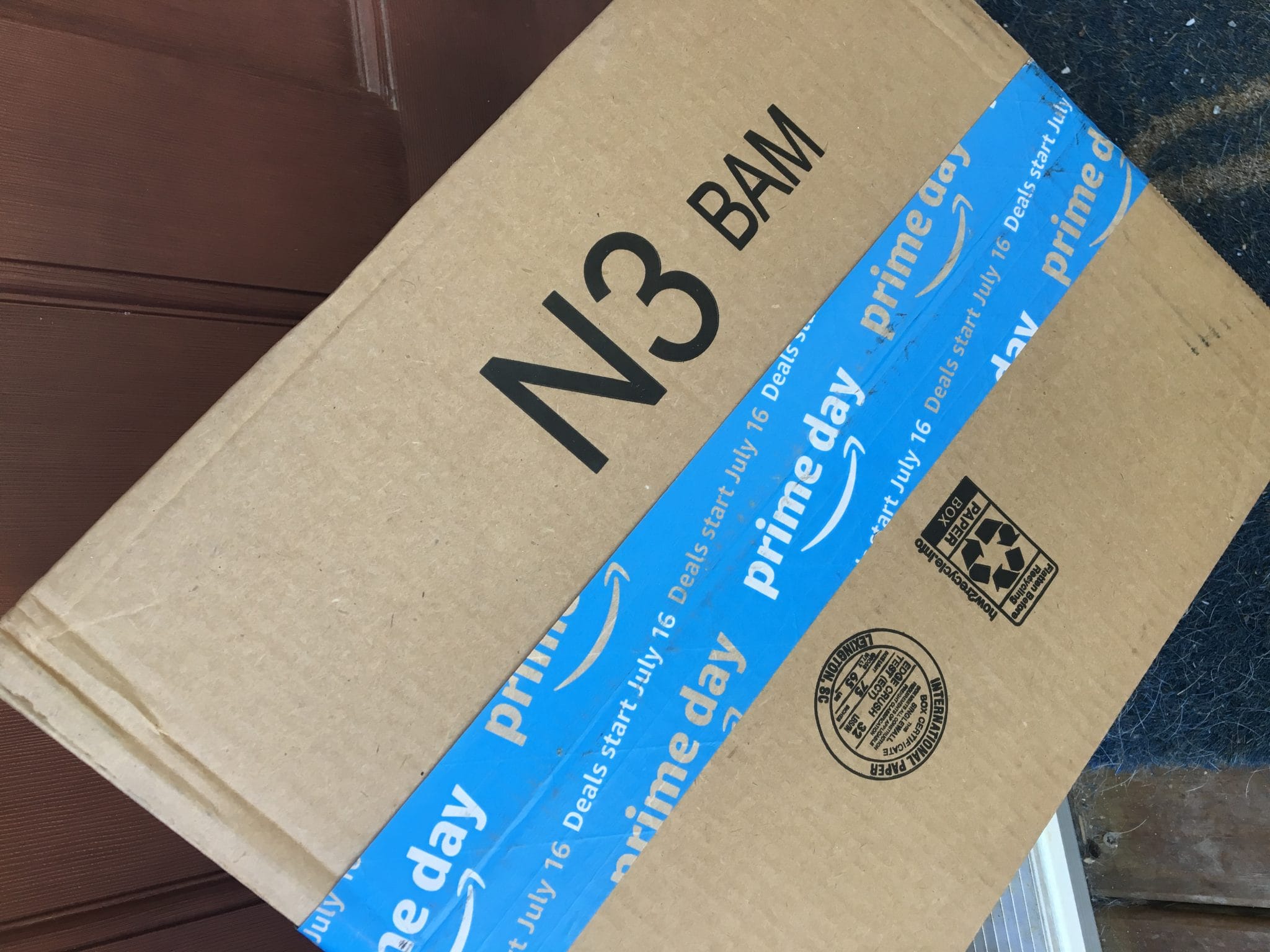 How to Get the Best Amazon Prime Day Deals
The deals and sales on Amazon Prime Day are kind of like the frenzy of Black Friday shopping. Prices are low, sales pop up and items go quickly! Here are some tips on how to get the best Amazon Prime Day deals:
Start shopping now! Seriously, the deals above are just the beginning. They will save you tons of money before the official Amazon Prime Day starts.
Add things to your cart. Have items you KNOW you'll need? Then add them to your Amazon cart right now. You might be notified if they price drops or they go on sale.
Sign up for the waitlist if something is unavailable. If you think you've missed out on a deal, don't worry yet. Be sure to add yourself to the waitlist. You might just get that second chance.
Download the Amazon app. That way, you can shop and get great deals even if you're in the supermarket checkout line or on the beach on vacation.
Be ready for Amazon Lightning Deals. As an Amazon Prime member, you get 30 minutes early access to Amazon Lightning Deals.
Sign up for Amazon Prime NOW! You don't want to miss out on a deal because you haven't signed up for Amazon Prime. The deals are starting now, so there's no time to lose.