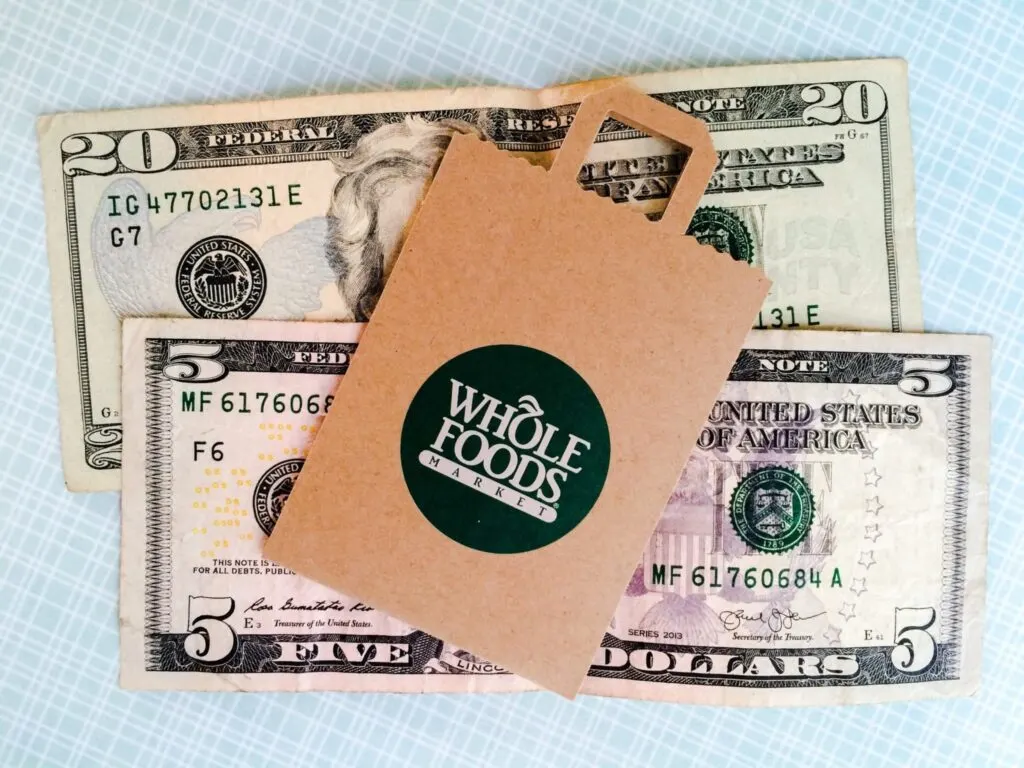 **Updated 2019: We'll have to see how things change now that Amazon took over Whole Foods and prices are promised to drop. I still feel the same though…
My dislike and disdain for Whole Foods has been growing exponentially for years. I'm a healthy and organic living blogger, though, so I SHOULD love Whole Foods, right?
I want to say I love Whole Foods. But I don't. And I haven't in a while. That's what I've had to come to terms with.
As much as I promote natural living, I can't promote Whole Foods markets as the solution anymore.
Why do I hate Whole Foods? Let me count the ways. Here's just seven of them. I'd be interested to know yours, too.
(As a point of reference, my Whole Foods market is located in Orlando at Turkey Lake, right next to Universal Studios Orlando. It is a tourist destination with horrible parking and in Florida, well, we're not in the most progressive state for healthy living, let's just put it that way. This is my experience at this destination.)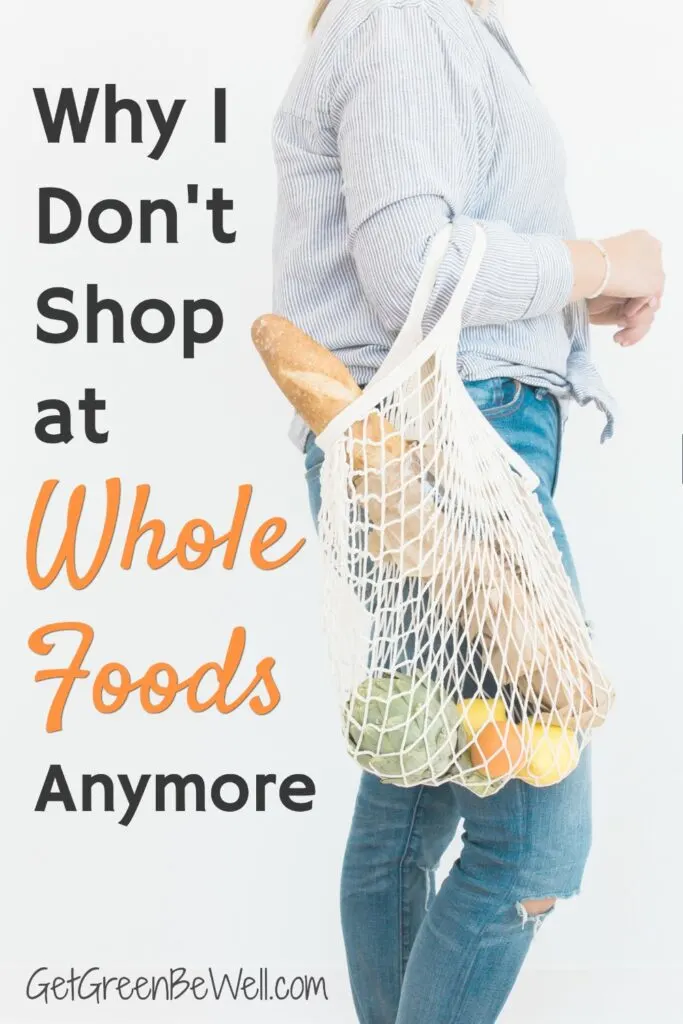 7 Compelling Reasons Why I Hate Whole Foods
1. Whole Foods Prices are NOT Cheap
Ever since they've opened, Whole Foods has been nicknamed "Whole Paycheck" for the cost of their foods. At first, I thought it was unjustified, and that good-for-you food just costs more.
No.
It just costs more at Whole Foods.
I discovered this over the course of months of shopping at the retailer. I know prices pretty well at neighboring stores, including Target (my favorite), Publix, Vitacost and more. I've even called out Whole Foods on Twitter, alerting them to the fact that Applegate sausage was $1 more than at Publix (and then Publix usually has it on sale even cheaper). The Twitter response was that I was mistaken in my analysis of the cost difference.
Whoa.
I knew what I saw, but I thought, maybe I was mistaken? So I checked on my next visit again ….. and yes, Whole Foods is $1 more a box. The person manning the Twitter handle obviously does not have adequate info on the store's pricing or value. So, Do NOT call me a liar.
My latest foray into the overpriced retailer revealed too many more high priced items compared to standard supermarkets for me to ignore anymore. Nature's Path granola bars at Whole Foods Orlando are normally $4.99, they were on sale for $3.99. At Publix, they're normally $4, usually on sale for even less.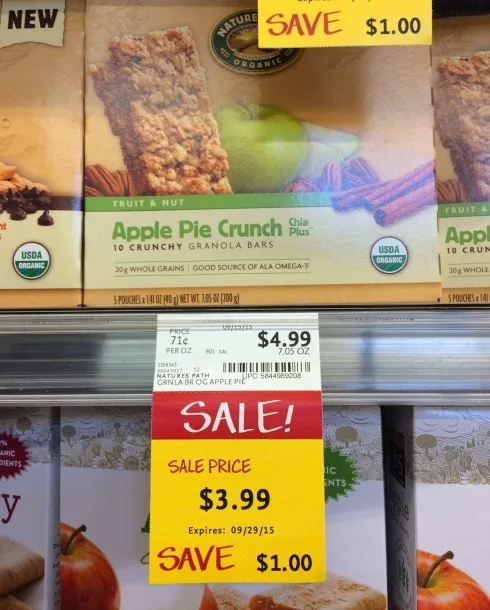 Beef was another source of contention. It used to be that the meat at Whole Foods was by far the best. Not anymore. I went and stocked up on a ton of beef and chicken, so that I wouldn't have to come back to Whole Foods for a while (I hate it THAT much). So I paid a ridiculous amount (my bill was over $400, sadly) thinking I had the best of the best.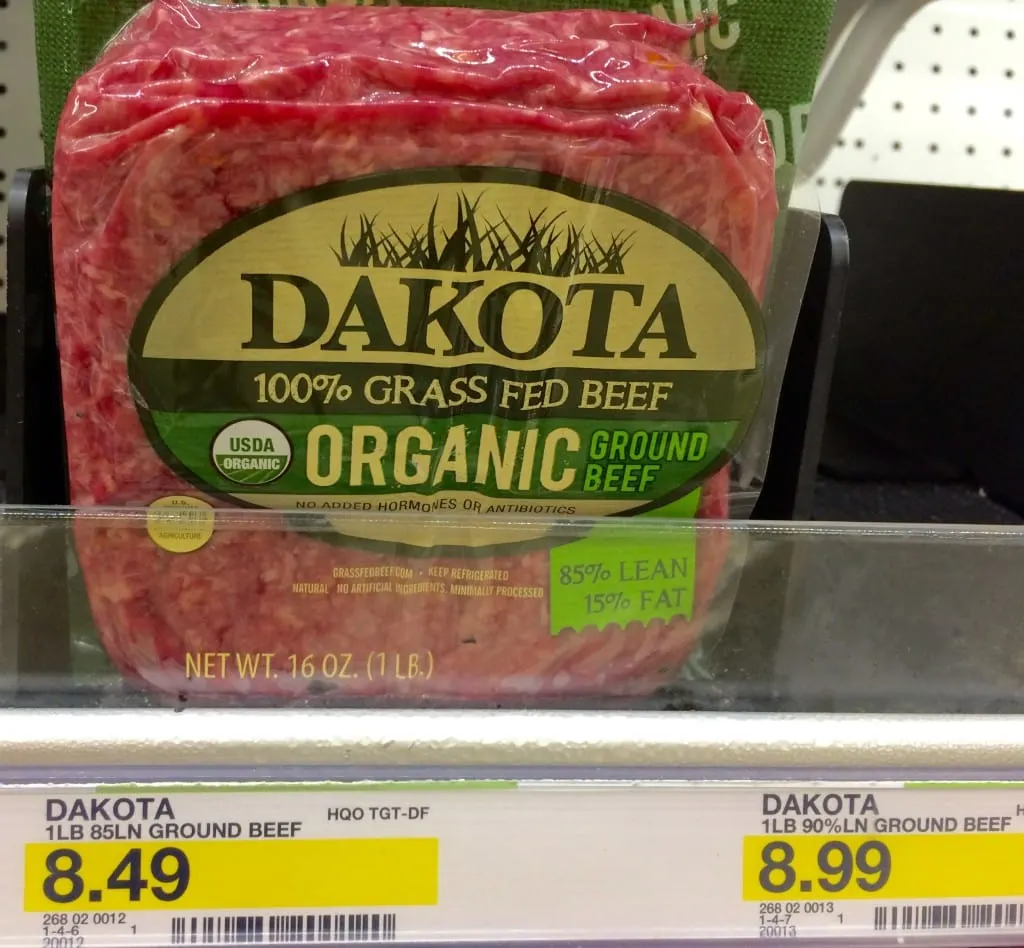 Then I went to Target, where I found organic certified ground beef for much less. At Target, it's $8.99. At Whole Foods, 90% lean organic ground beef is $10.49. BOTH are organic and 100% grass fed. (Here's our video on how to save an additional 30-45% more off of Target's already low prices.)
I recently went back trying to find specialty Plant Paradox-approved snacks. Once again, the prices for chips at Whole Foods were way higher than what I could find online at Vitacost (login at Rakuten first to save extra money) or in store at Publix. And that was with using an Amazon Prime discount.
2. Problems with Using Coupons
I generally have a few coupons. No, I'm not a coupon hoarder getting free items. I'm just a person trying to save $$ by using a manufacturer's coupon.
However, Whole Foods doesn't take kindly to high value coupons. They'll accept them, for sure, but only with a manger's approval (according to the very frustrated cashier who was waiting and waiting while I last checked out at Whole Foods).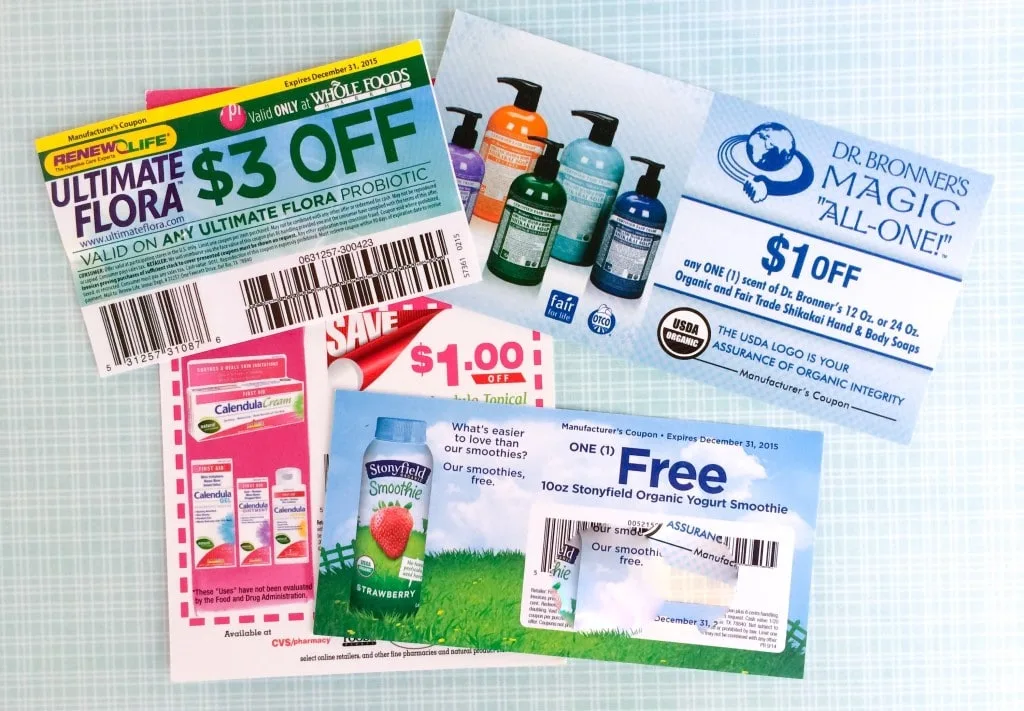 This isn't the first time this has happened to me. Repeated attempts at using coupons at Whole Foods (even their own coupons found in circulars at the front door) have resulted in me holding up the line for an embarrassingly long time so that I could save $5. That's right. I'm not walking out with $125 worth of freebies because of coupons.
So I tweeted Whole Foods about this, too. Because now I'm pissed. I asked why other stores can empower their employees to make decisions about accepting coupons, such as Target and Publix. They asked to Private Message me. I told my situation (trying to redeem two $.50 cent GoodBelly coupons, a $5 Ultimate Flora coupon, and some Whole Foods circular coupons), and there never was an adequate reply. At last conversation, they were going to talk to a regional manager because apparently it's not just a store's decision, it's the management's decision. (I took a screenshot of this conversation on Twitter, but have decided not to post it since it was private.)
Surprisingly, my twitter account of this incident can't be found on my tweet timeline (I definitely did NOT delete it) or on the Whole Foods Orlando timeline (which tweeted me asking to PM them details). I checked their timeline for Sept. 21 to see the screenshot, and it has disappeared, even though I know that they tweeted me.
If you're wanting to use coupons at Whole Foods, expect to wait even longer for the privilege.
3. Employees
When Whole Foods Orlando opened on Turkey Lake road a few years ago, everyone was happy. The employees were smiling and there was joy in the air.
Fast forward a few years and the employees are noticeably surly, bad mouthing their bosses and management in front of customers, and the cashiers can barely crack a smile.
Why?
Turns out, their lovely corporate culture is being slashed to make way for more profits, and the Whole Foods employees are NOT happy.
I shopped at Whole Foods on September 21, 2015. The employees were noticeably unhappy. Which made complete sense after the reveal of the September 25 announcement of cutting full time jobs, etc. as seen in the link above.
4. Diminishing Portions
A couple years ago, we would order four chicken skewers from the deli counter and pair them with some noodles for a meal. They were about $5 for 2 back then.
When I wanted a quick meal for dinner this last shopping trip, I picked up four skewers, which were on sale for around the same price. They're all piled up high on a plate behind the glass for display in a big mound, so I didn't notice the size.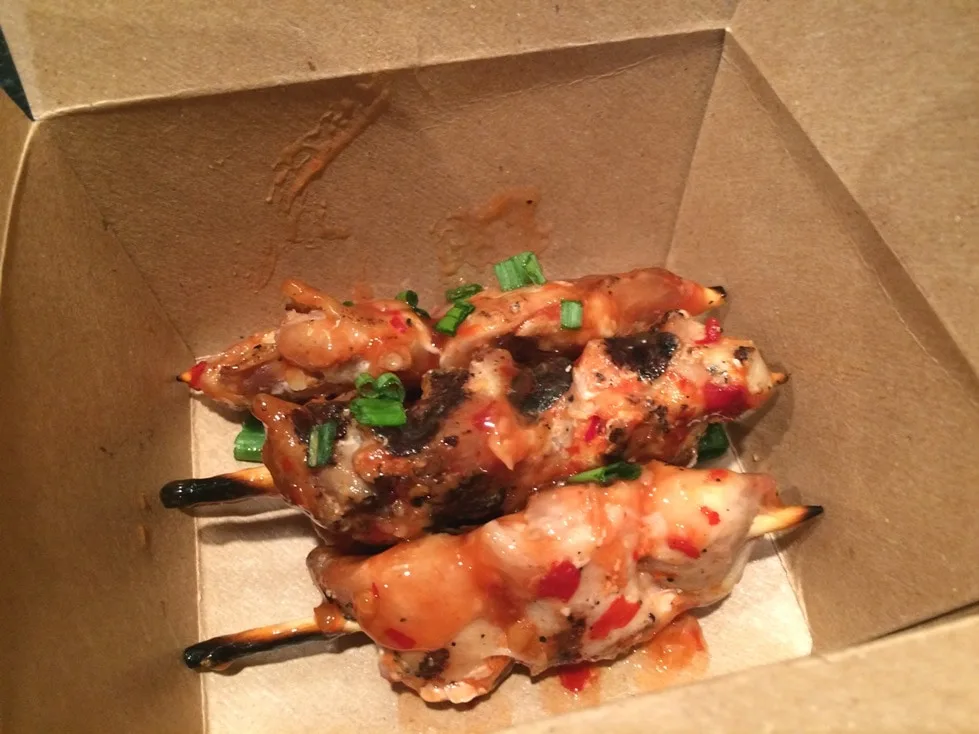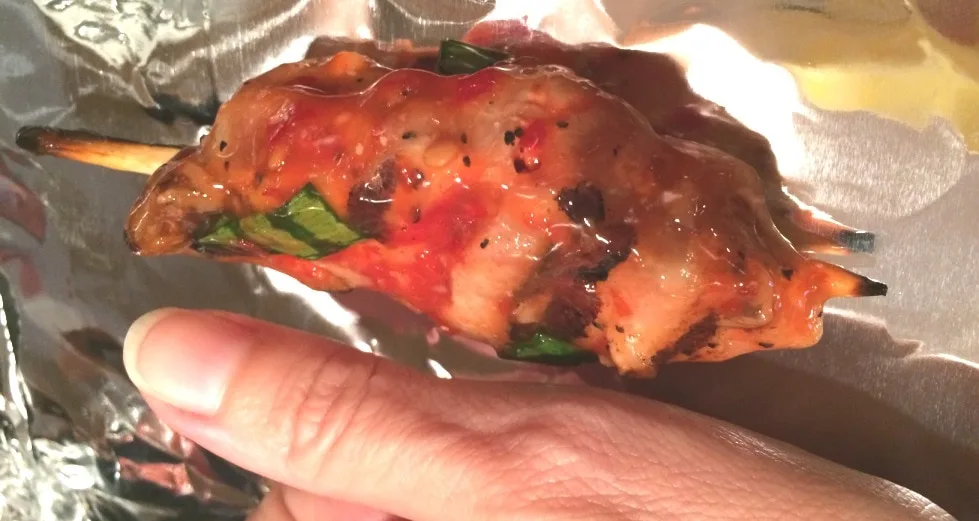 It struck me as odd that the box was smaller than usual, but I was in the middle of looking at my shopping list and didn't think much of it. I came home, opened the box at dinner time and went to put the skewers in the oven and was SHOCKED at how small they were.
Keep in mind, the price did not change. The serving size sure did, though. These skewers were now the size of my thumb, with only three pieces of meat. There used to be at least 5-6 pieces of meat before.
We were starving after this "meal" and ended up filling up on Quinn Popcorn after dinner instead (which my Whole Foods does not carry for some strange reason). Thank goodness I save money by ordering non-perishable foods online instead.
5. Whole Foods Has the Smallest Aisles Known to Man
Trying to navigate through the aisles of Whole Foods is a challenge unto itself, even with the tiny carts. There is just NO room.
In central Florida, there is one other area store in Winter Park (only 2 total stores for all of the metro Orlando area). That tiny cubbyhole location can barely accommodate one shopping cart in an aisle, much less two passing in an aisle.
And forget the cosmetics and supplements departments in either Whole Foods. This area is so overrun with people continuously that you have to leave your shopping cart at the end of the aisle and walk the rows (hoping you don't lose your cart).
I love that people are interested in these products. I don't love trying to shop for them in the store. I'll just order this stuff online at Vitacost or on Amazon (which has an amazing selection of natural and non-toxic items). It's cheaper that way, anyway.
6. Their Singular Focus on Millenials
It was announced in May 2015 that Whole Foods will start opening new markets dedicated to attracting Millenials, because the "poor" millenials don't have extra money to spend on organics.
EXCUSE ME????
What about anyone over the age of 30? Do you think we have stupid crazy money to spend on high priced foods (see #1 above)??
So in focusing their attention on getting one specific generation to come to their new 365 stores, they've dissed the needs of three to four other generations and made us feel inadequate in the process.
Not Appreciated.
7. Elitist Clientele
There's a status that seems to come with shopping at this grocery store. A sense of entitlement. It's the fancy cars that zip around the parking lot. The perfectly coifed shoppers ducking in for their $7 juices. The lady that walks the produce aisle with a yoga mat in tow as Whole Foods produce stockers ogle her from behind. (True story).
I like to shop for real foods with real people. I'd rather shop at Super Target or Publix or local farms.
So now I do.P.S. I love this comedian talking about his experiences in Whole Foods! LOL!
Update: May 2019 – It's been a year and a half since I last shopped at Whole Foods. I went back for the first time this month – in another state and a store I'd never shopped at before. I still agree with everything above PLUS…
#8. You are ALWAYS, ALWAYS in someone's way.
The employees at Whole Foods are the fastest walking employees ever. They MUST be somewhere in half a second, even though you are the paying customer, they won't yield to your shopping.
I looked for three items during my 10 minute visit. Random items. And every single time another customer or employee had to be right where I was.
For me, it was the supplement aisle where a Whole Foods employee was basically on my back during the 30 seconds it took for me to get my probiotic container. Then, it was the ice cream aisle where someone just absolutely had to be in my case 35 seconds after I landed there (at 10:30 in the morning on a cold, rainy day when no one else was hardly in the store). The third time I was forcefully encouraged to move my body elsewhere, I was over it.
I'm done with Whole Foods. Sayonara.