If you enjoy having meat, produce or other grocery items delivered to your door, then you will love Wildgrain. This subscription box is filled with artisanal pastries, fresh pasta and slow-fermented breads. The best part is that you will receive frozen items to bake whenever you want, without needing to visit a bakery.
Before Wildgrain started their monthly boxes, there really wasn't any great selection of pre-made frozen pastry items available to ship directly to your door. Sure, you can get just about everything else, from toilet paper to tomatoes, sent to your home. But fresh pasta and sourdough breads that don't have to be consumed within a couple days of receiving them have always been harder to find.
Wildgrain sends the best pasta, breads and pastries from small U.S. businesses that make delicious treats you will love. Each month, you will receive a section of goods that are frozen. When you are ready to eat, each item takes 25 minutes or less to bake. No need to defrost before baking!
There is also no need to mix or combine ingredients. This isn't like the food-delivery boxes where you still have to work to make your food. Wildgrain has no mess or fuss. Just simply pop the pasta in boiling water or put the breads or pastries on a pan to bake. And in no time your home will smell like a bakery!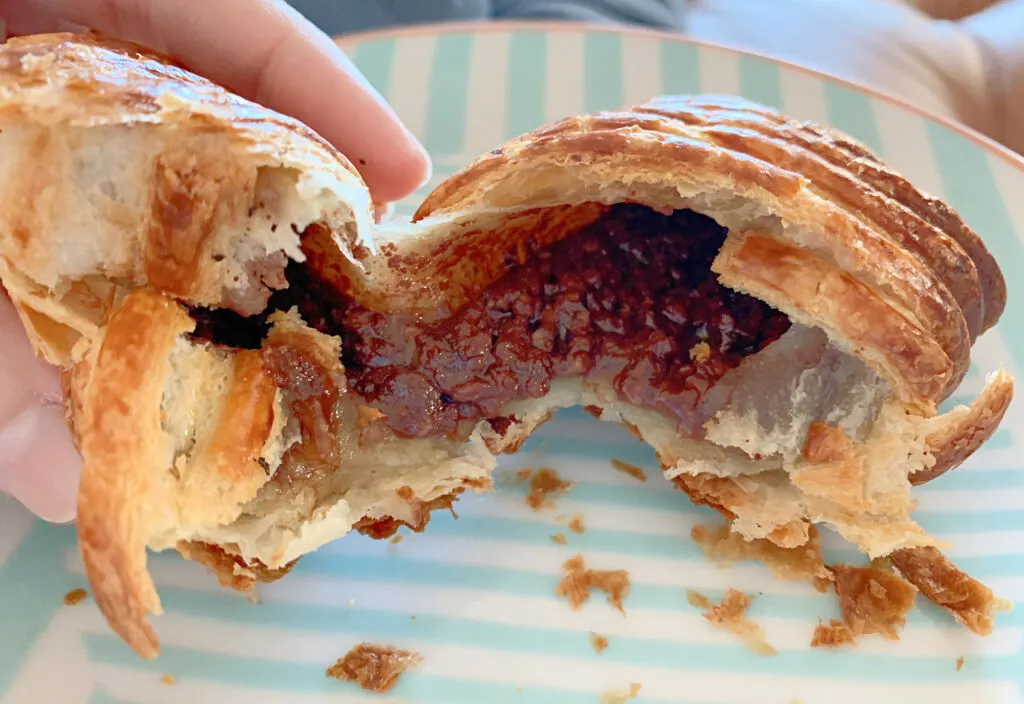 What is in a Wildgrain Box?
There are two different types of Wildgrain subscriptions.
The Mixed Wildgrain Box will have a variety of sourdough breads, pastries and pastas.
The Bakery Box will not contain pasta. It will only have breads and pastries.
Items will vary and rotate with the seasons.
I was sent a sample box to review from Wildgrain. I received my box in December. This is what the box contained:
Sourdough Bread (21 oz.)
Sourdough Wheat Bread (21 oz.)
Slow-Fermented Cranberry Pecan Bread (21 oz.)
Slow-Fermented 3 Seed Bread (21 oz.)
Tonnarelli spaghetti (12 oz.)
Fettucinne (12 oz.)
Chocolate Avalanche Croissants (4 pack)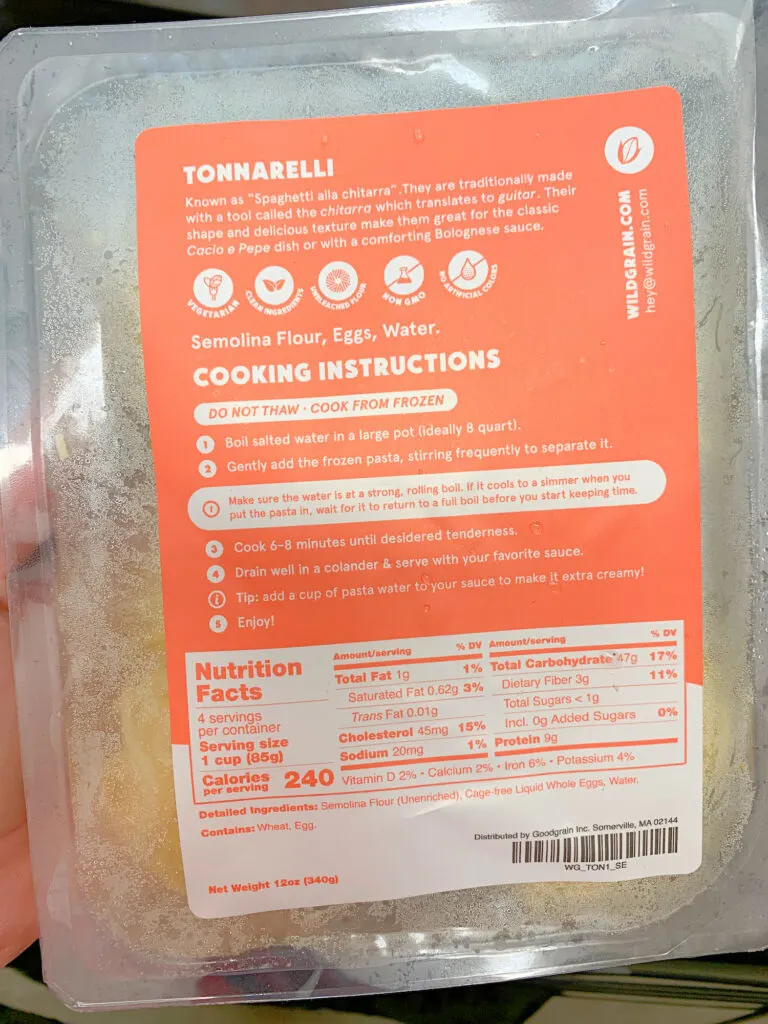 Ingredients include organic grains, seeds and flours whenever possible. When organic is not sourced, then the flours are unbleached and Non GMO.
See everything I got in my box in my review video:
Pros of Wildgrain Subscription Box
Every item I tried was very delicious. There was nothing that was bad!
Price is comparable to buying items from small bakeries and pasta shops.
Frozen items, so you can heat them when it is convenient.
Each item takes 25 minutes or less to bake, with no need to thaw beforehand.
No cleanup necessary from baking.
Can pause or skip an order at any time.
Eco-friendly packaging.
Vegetarian items.
Cons of Wildgrain Subscription Box
Not able to customize items in the box.
Can be a little more expensive if compared to buying similar items in a grocery store.
What Is Shipping Like?
I have had some problems in the past with other food subscription boxes coming and not being cold. But I did not have that problem with the Wildgrain box that was shipped to me. I receive my box about 48 hours after it was shipped. The two ice packs inside were still frozen solid. The dry ice had evaporated, but that is to be expected. All of the food items were decently frozen. The bread and croissants were just a little soft to the touch, but definitely still cold.
The eco-friendly shipping is much appreciated, too. The insulation materials are compostable. Just cut open the plastic bag (which is #4 plastic and can be recycled) and remove the bio-based foam which can be dissolved with water. All that's left is the cardboard box which can be recycled.
Cost of Wildgrain Box
A Wildgrain box is $89, with free shipping.
Though Wildgrain is a membership, you can cancel at any time. Your boxes can also be postponed or skipped for months that you do not want to receive a delivery.
Get $10 off your first box + a free extra sourdough life in every box for life when you use my referral link and code KIMBERLYBUTTON with your first order.
My Wildgrain Box Review
I am really happy with Wildgrain. If you love baking but don't have the time or energy to spend in the kitchen, this is the next best way to have freshly baked bread and pastries at home. Every single item was delicious. It is so easy to bake the breads and pastries by putting them directly from the freezer into the oven.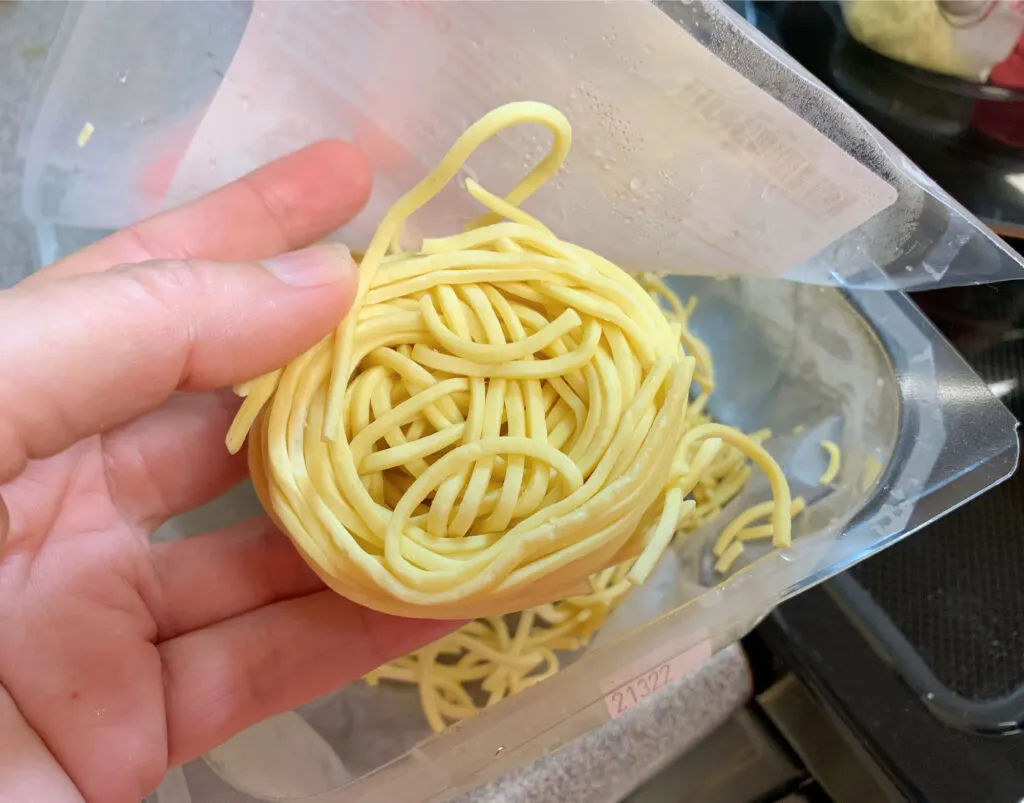 The pasta boxes said that there were 4 servings in them. However, those have got to be really small servings, more like a side dish. I'd say the pasta actually serves about 3 medium size servings, or 2 hearty portions of pasta and sauce.
I cooked a sourdough loaf and it was amazing. The outside was crispy and hard, while the inside was soft and moist. Seriously, it was delicious!
A Wildgrain box probably isn't going to be a substitute for all of the breads that you would eat in a month. Instead, it is more of an enhancement and a special treat to enjoy.
These bakery boxes are perfect gifts to send to friends or family. They don't have to eat the foods immediately, but they can choose the perfect time to heat them up and enjoy.
In fact, I used two of the loaves of slow-fermented bread to give away as Christmas gifts to my neighbors. I didn't particularly care for the flavors, so they made excellent presents. My neighbors loved them!
If you love having food shipped directly to you home, check out my favorite healthy subscription boxes.