In the winter, I just want to feel warm, cheerful and cozy. It's also a time when I cherish my houseplants even more. They bring greenery and lushness into my home when it's cold and bleak outside.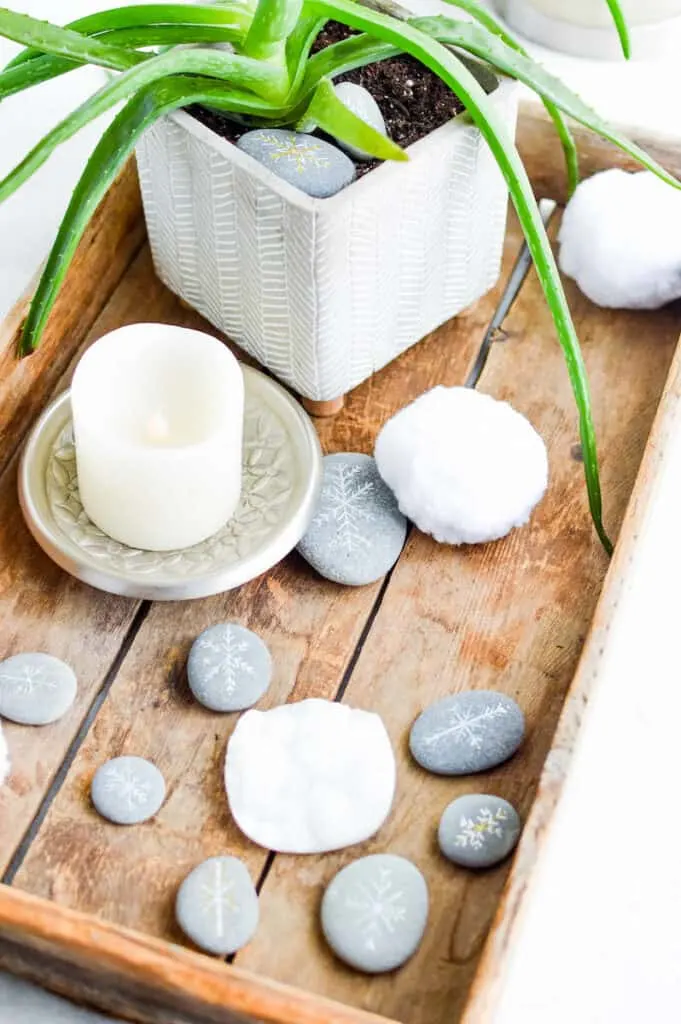 Which is why this hygee winter decorated tray with a houseplant is so awesome to have in your living room or bedroom. It's a minimalist zen-like celebration of nature (and brings biophilia into your home) while also holding true to the season.
Using painted snowflake rocks and other hygee elements, just looking at this winter tray will have you feeling warm and cozy indoors.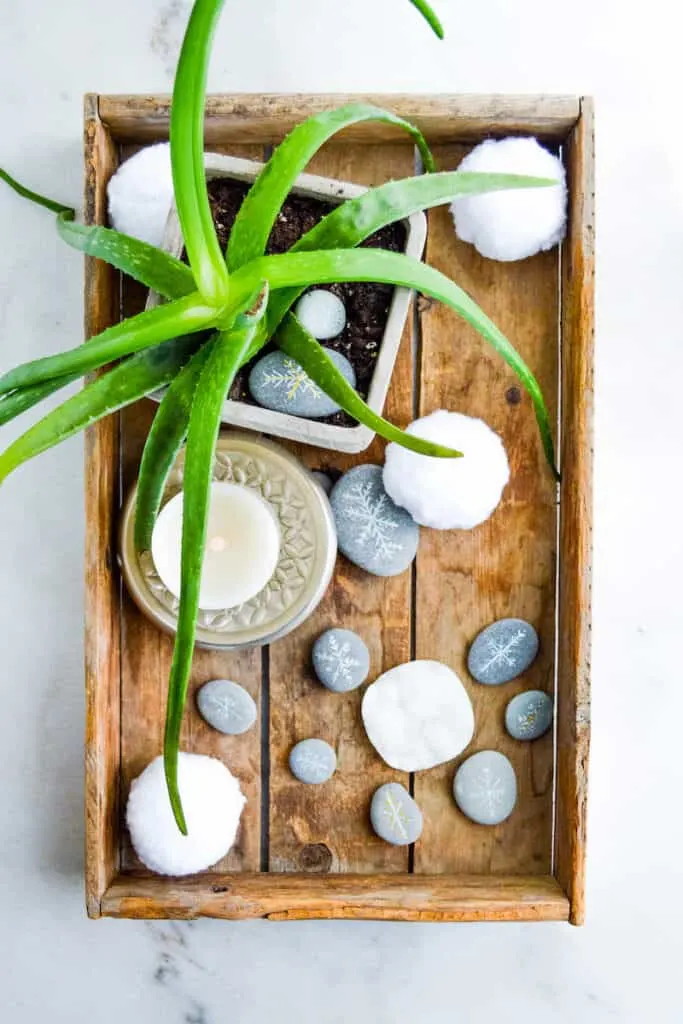 Plus, making sure that I have a plant displayed nearby is healthy for me. Many houseplants release oxygen and add beneficial humidity to the indoor air. They do all of this while also purifying the indoor air, which is important when staying indoors more and not being able to open the windows.
Here's how houseplants clean your indoor air. And this list has some of the best air purifying houseplants for the bedroom.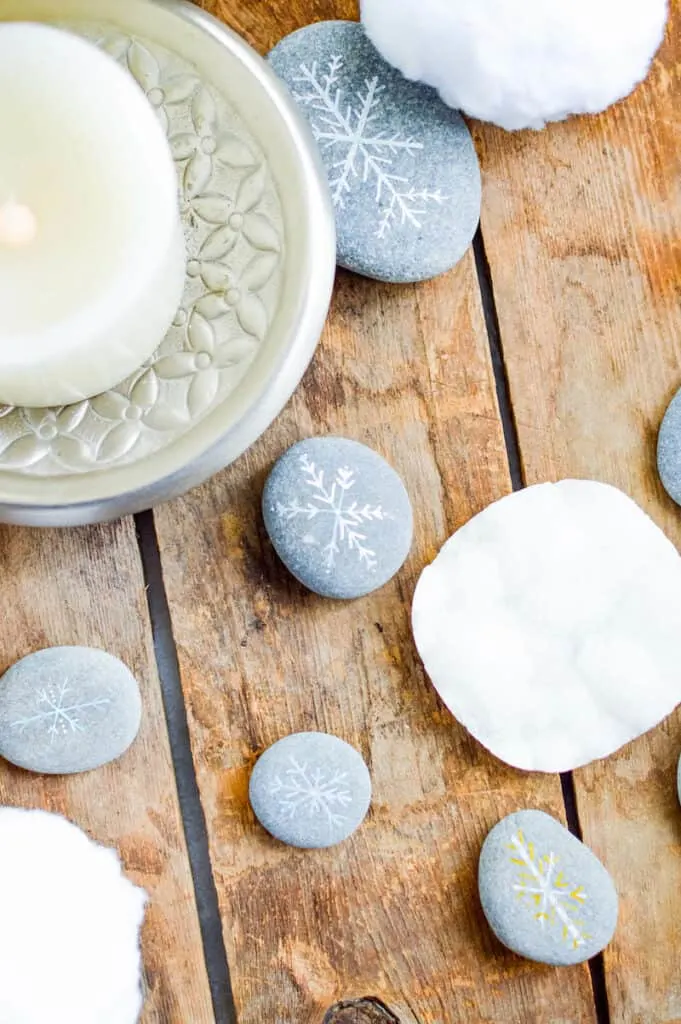 The hygee elements I used in this decorated tray are:
While I used these painted river rocks as a display on our winter tray, you could use them as decorative mulch for your houseplants, instead.
This is especially important if your indoor air is dry from having the heat on. Or if your plant is by an air vent.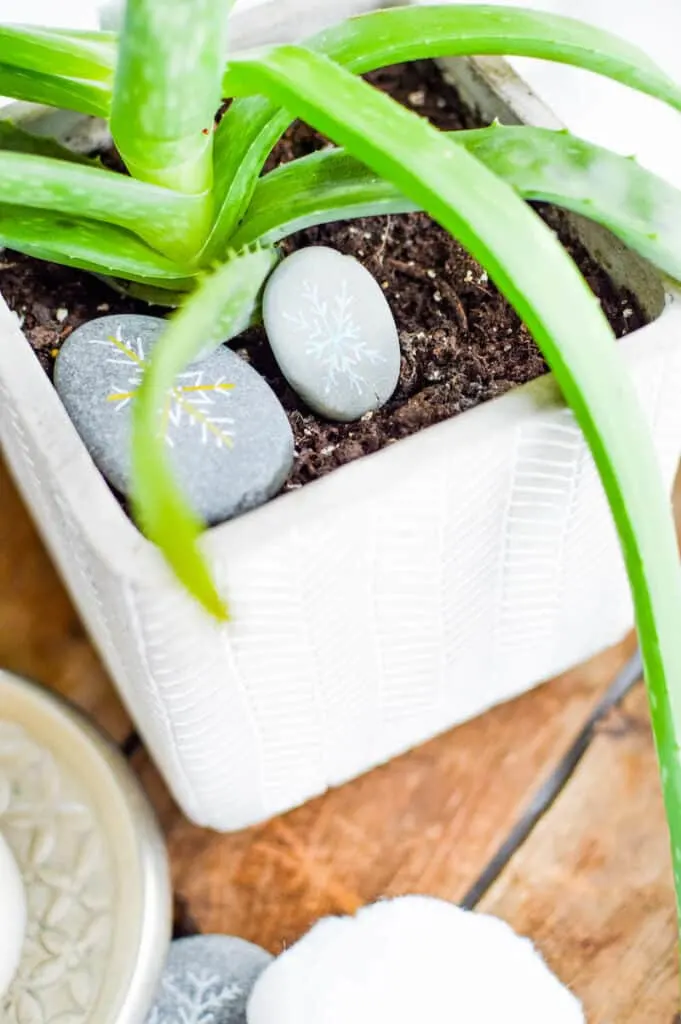 Using the snowflake rocks as mulch would add a nice visual element to your houseplants for winter, too, without the need for an entire tray if that look doesn't suit you.
How to Make Painted Rock Snowflakes
Supplies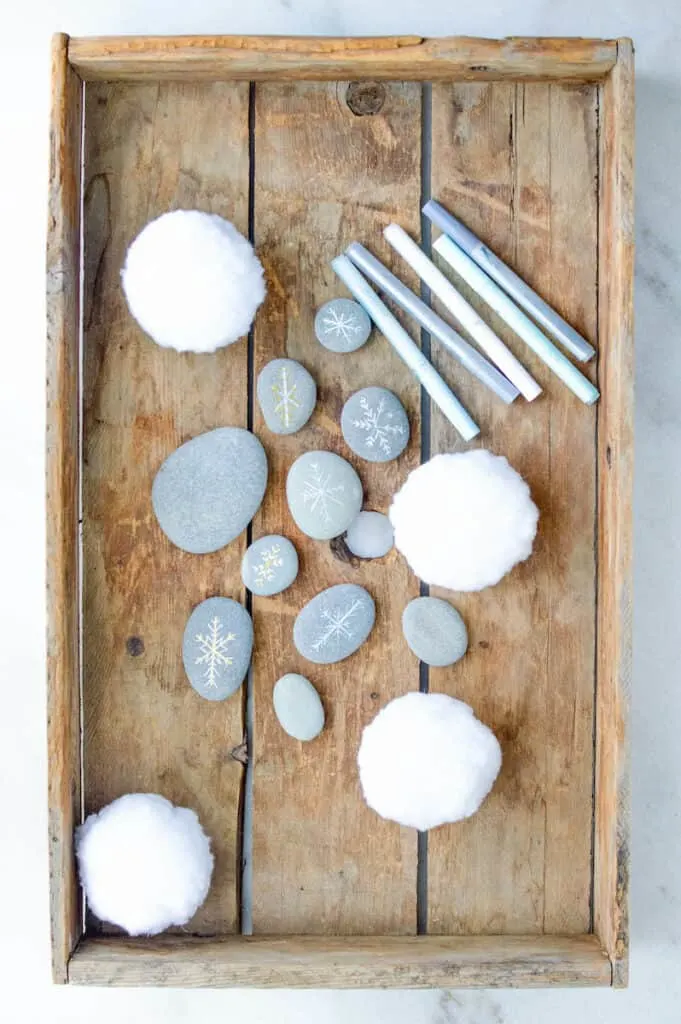 Instructions
Wash and completely dry the rocks.
Look over all of the rocks and decide which side will be your top to paint. I try selecting the smoothest surface over the flattest top because indents and uneven surfaces can make it hard to use the paint pens with success. So I'd rather work with a rounded top or unique color change in the rock versus a flat side that has a lot of pitting in it.

Get creative with your colors or stay classic. We went with white, gold, silver and pale blue that's neutral.
Start with one straight line and then build from there. I didn't follow a pattern but you could choose to look at close up images of real snowflakes online to gain inspiration for different shapes.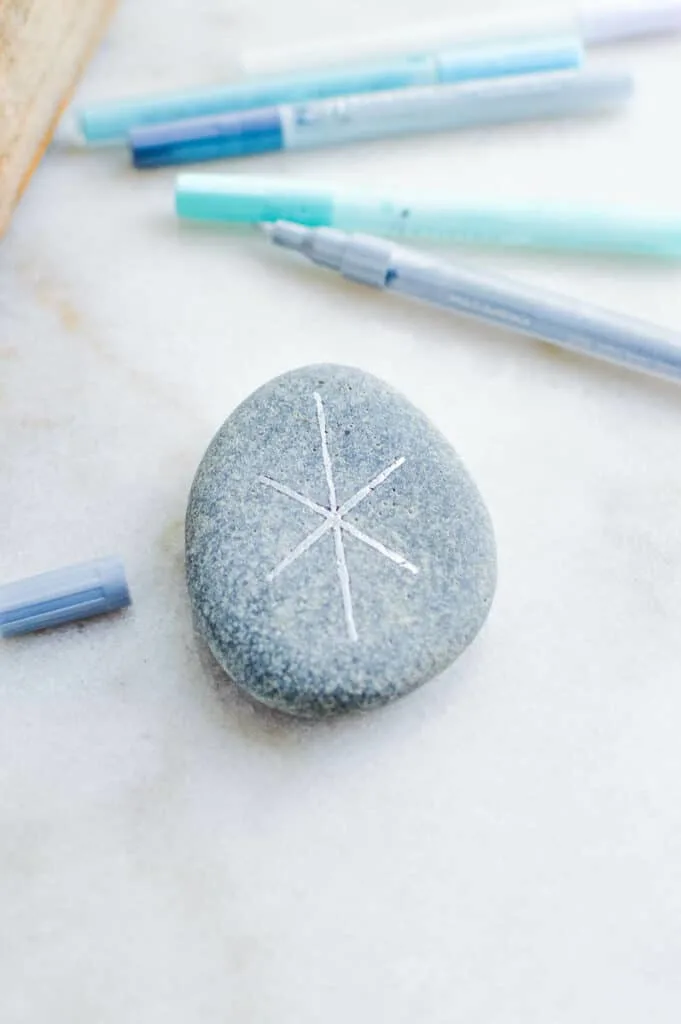 Drawing with one color and let that completely dry (around a couple minutes). Then use a second color, if you'd like. This will help prevent the colors from bleeding into one another giving you really crisp lines.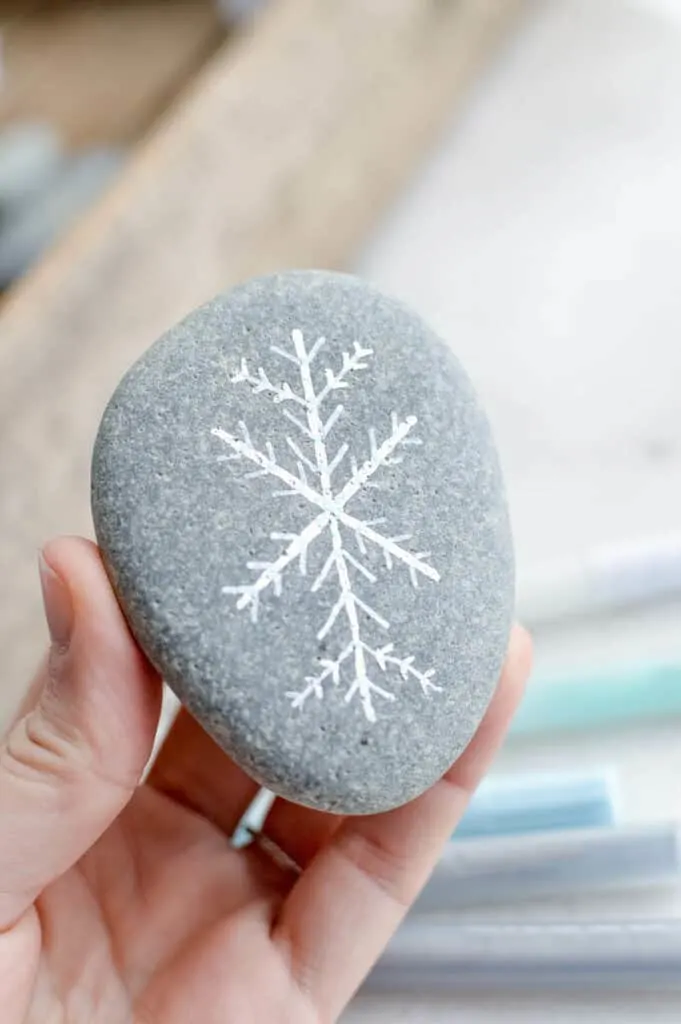 I added blue dots on the snowflake, but it's hard to really see it in the photograph.
We didn't feel the need to seal these rocks. Even with a little water being splashed on them occasionally.
However, if you water your plants over the rock mulch repeatedly, or want to put outside, I would suggest sealing them.
More Houseplant Display Ideas
I love my plants. And I love unique ways to display them. You might also like these ideas, too: